Dolce&Gabbana's love for Italy knows no bounds. Since their inception, Domenico Dolce and Stefano Gabbana have been dedicated to preserving tailoring traditions, embracing the rich culture and values of Italy, and upholding the art of meticulous handmade craftsmanship. Their world is a fusion of traditions, artisanal mastery, culture, and the vibrant spirit of the Mediterranean. This passion gave rise to the successful Botteghe di Mestiere project, initiated in 2012 at the brand's Legnano headquarters. The project's mission is to celebrate Italian craftsmanship and impart the essential skills of the sartorial art to the next generation.
"We aspire to see these virtuous circles between artisanal know-how and contemporary creativity, between education and job opportunities, flourish wherever they may arise. In the world of fashion, we must all strive to safeguard the extensive and invaluable heritage of handmade craftsmanship, which is uniquely abundant in Italy."

Domenico Dolce and Stefano Gabbana
Love for handmade craftsmanship
Domenico Dolce and Stefano Gabbana's unwavering commitment to meticulous craftsmanship and the preservation of artisanal talent led to the creation of Botteghe di Mestiere. Established in 2012 in Legnano, this visionary project has expanded to include locations in Vaprio D'Adda, Sarmeola di Rubano, and Lonate Pozzolo.
Drawing inspiration from their childhood experiences, particularly Domenico Dolce's early apprenticeship in "La Bottega," these workshops serve as a haven for aspiring artisans. The goal of Botteghe di Mestiere is to impart the time-honoured traditions of tailoring, encompassing pattern-making, embroidery techniques, precise cutting, and meticulous pressing.
In this inspiring journey, Italian beauty plays a pivotal role. From the postcard-perfect landscapes of Portofino and Capri to the grandeur of Rome and the captivating allure of Sicilian black lace and majolica ceramics, these workshops embrace the rich heritage and cultural treasures that define Italy.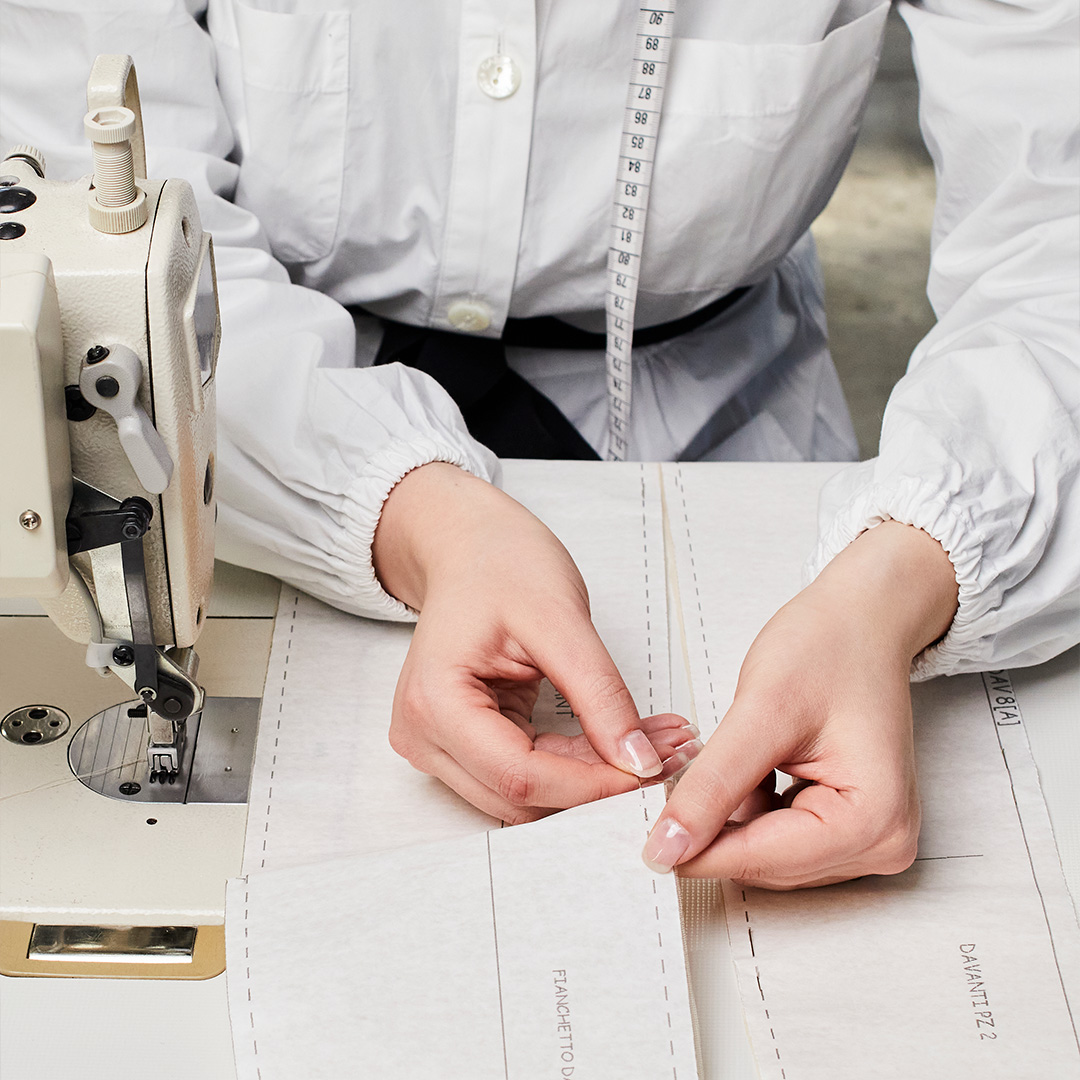 "The fitting. The basting stitch. The interlining. Needle and thread. The cutting. Tailoring is an ancient craft. Crafted by hand. Touching, sewing, cutting. Most importantly, listening and observing. It's the only way to learn."

Domenico Dolce
Tailoring is an ancient craft, steeped in tradition
In the Botteghe di Mestiere, there is one fundamental rule: the teachers must be dedicated employees of Dolce&Gabbana, ensuring that the training remains in the hands of the skilled artisans within the tailoring workshops. Each location appoints a 'master tailor' who passionately imparts the advanced techniques of tailoring, preserving the art of cutting, embroidery, and pressing onto young individuals who wish to keep this tradition alive.
Upon completion of the course, approximately 60% of the students embark on a rewarding career within the company. This enables the brand to cultivate a team of talented embroidery and sewing professionals while transmitting work methods and cherished traditions. The core values of this training initiative lie in nurturing new generations, promoting the excellence of Made in Italy, and making a positive impact on the communities we serve.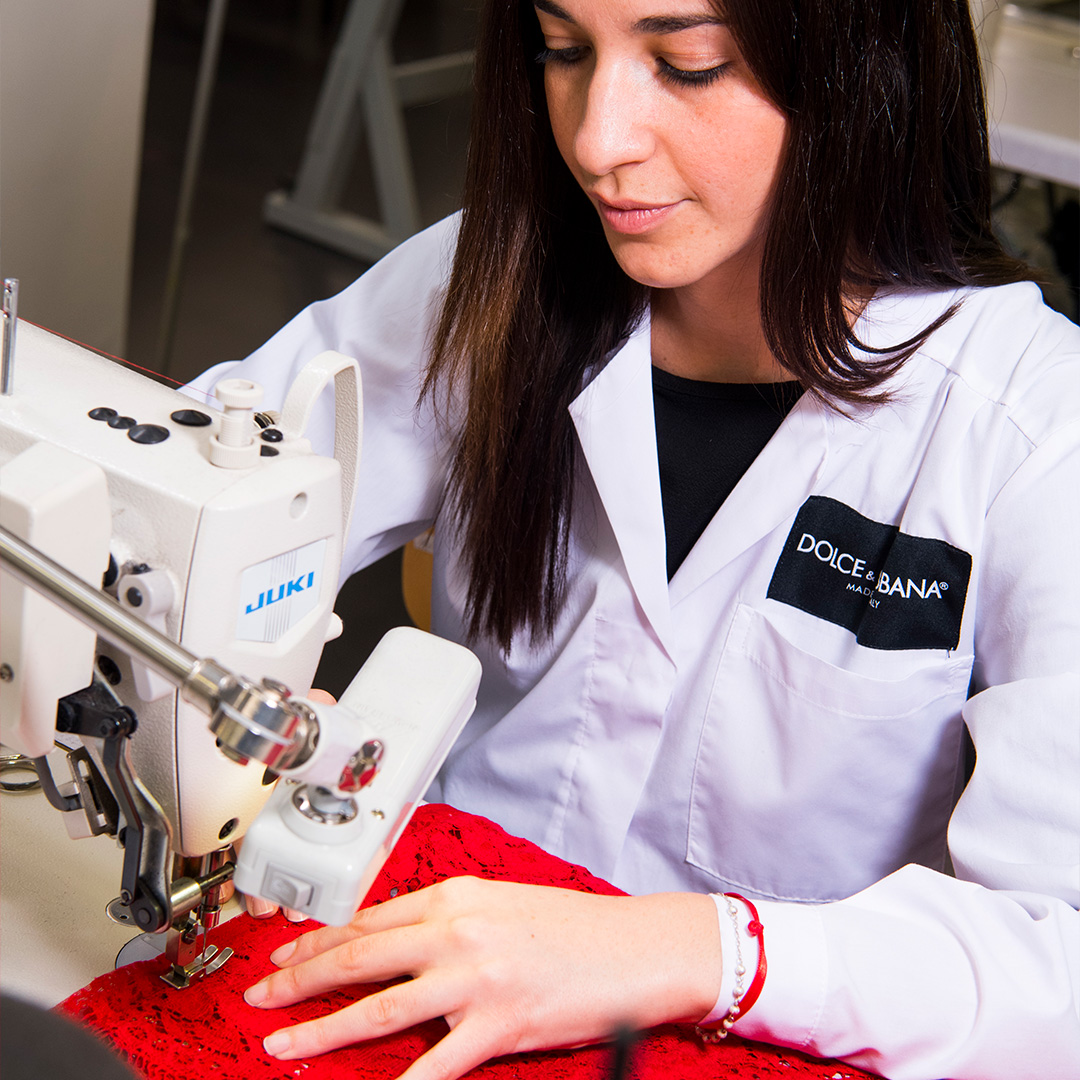 "Training young individuals means providing them with opportunities, and we have always believed in the potential of young individuals. We believe in their abilities, knowing that they only need to learn and demonstrate their worth."

Domenico Dolce and Stefano Gabbana
Botteghe di Mestiere: The Selection Process
The selection process to join Botteghe di Mestiere and pursue the art of tailoring involves two avenues. Firstly, in actively seeking talent from renowned fashion schools such as ACOF Olga Fiorini, AFOL Moda, Istituto Burgo, Istituto Marangoni, Polimoda, IED Istituto Europeo di Design, and Koefia. Alternatively, aspiring candidates can also submit their applications directly through the Dolce&Gabbana website. Specifically targetted are junior profiles, individuals aged between 20 and 27, who have already completed their fashion education, ensuring a solid foundation for comprehensive training. By embarking on this educational journey, participants have the unique opportunity to preserve and celebrate the ancient craft, actively contributing to the preservation of Italy's rich heritage of handmade craftsmanship.
"If you have a passion for your craft, being a tailor becomes a labour of love – it's a profession that thrives, contrary to popular belief. It's not just about the time it takes to create a jacket; it's about the deep appreciation for your work and the sense of pride that comes from crafting something with your own hands."

Domenico Dolce