The National Chamber of Italian Fashion, in collaboration with the Ethical Fashion Initiative of the United Nations Agency ITC, and in partnership with the Ellen MacArthur Foundation, awarded Dolce&Gabbana the Craft & Italian Artisanship Award.
The evening was held at the prestigious Teatro alla Scala in Milan, at the end of Milan Fashion Week to a host of special guests and luminaries deeply committed to the realm of sustainable fashion.
Notably, during the event, Bianca Balti, presented the Craft & Italian Artisanship Award to Alfonso Dolce, CEO of Dolce&Gabbana. This award recognizes the brand's relentless enthusiasm for promoting Italianness and Made in Italy to the world through local artisan expertise and compelling storytelling rooted in the culture of Southern Italy.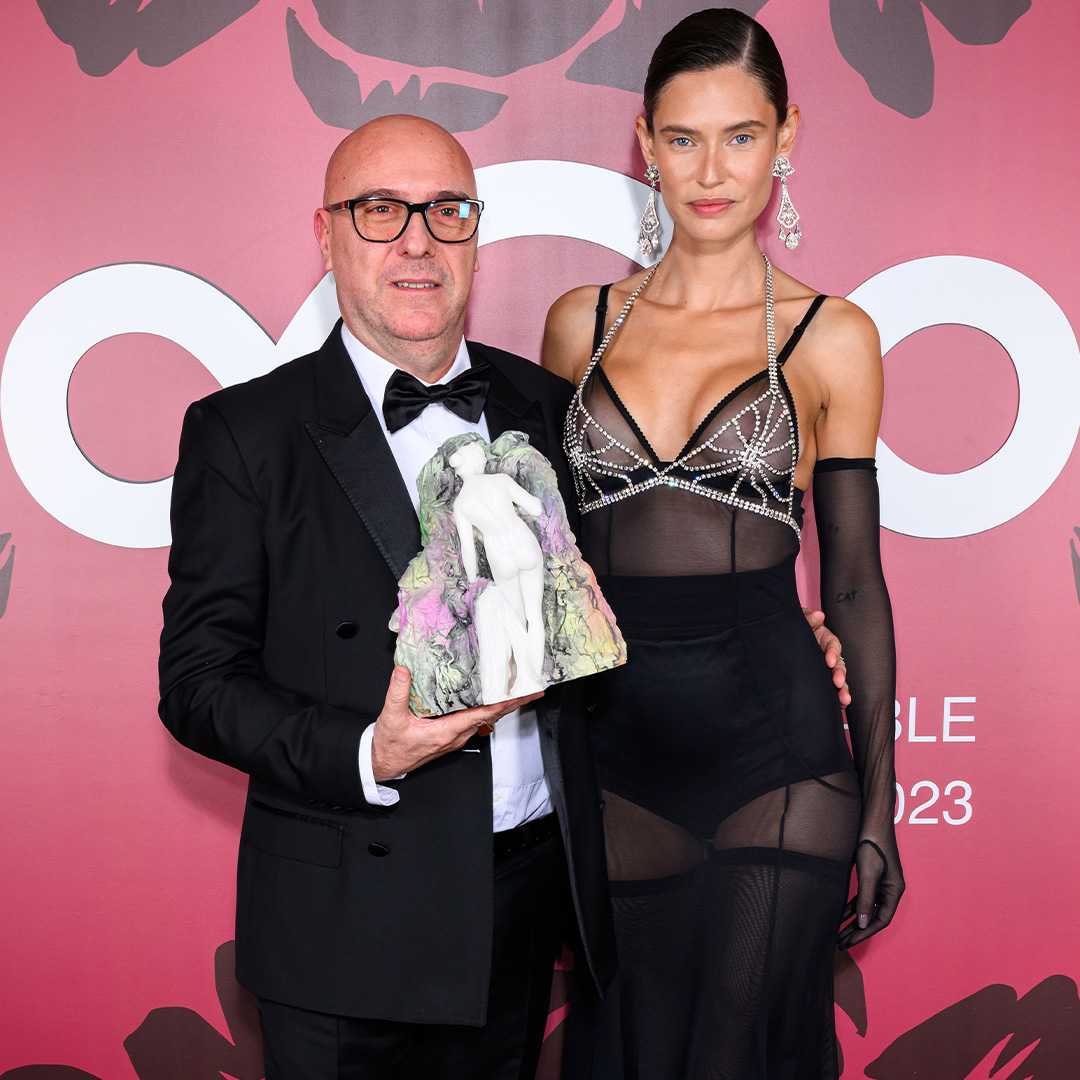 The brand founded by Domenico Dolce and Stefano Gabbana has become a global leader in luxury fashion, offering clothing, footwear, accessories, jewellery, watches, homeware and Beauty. Their commitment to preserving Italian culture, art, and tradition shines through every creation.
Crafting excellence
Dolce&Gabbana's journey has been one of creativity, innovation, and a profound respect for Italian heritage. Domenico Dolce and Stefano Gabbana have extended the brand's iconic values and codes into a multifaceted array of high-end products, beyond just fashion. Their unwavering commitment to quality and craftsmanship is not just evident in their clothing and accessory lines but is a deep-rooted philosophy that extends to every facet of the brand.
Sustainability at the Core
In recent years, Dolce&Gabbana's vision has encompassed sustainability, aligning with the brand's dedication to preserving Italy's rich culture, art, and traditions. Recognizing the profound value of sustainability, the brand embarked on a journey to reduce its carbon footprint, transition to 100% renewable electricity, and champion a waste and resource recovery program. Moreover, Dolce&Gabbana has played a pivotal role in nurturing young talents in the manufacturing sector, with the Botteghe di Mestiere Project, reinforcing the brand's commitment to the next generation.
A focus on craftmanship
Dolce&Gabbana's special emphasis on craftsmanship harmonizes seamlessly with its sustainability initiatives and commitment to promoting Italian heritage and tradition. The brand's long-standing collaborations with Italian manufacturing companies serve as a testament to their dedication to preserving the country's artisanal heritage. These collaborations also contribute significantly to Italy's textile supply chain and manufacturing sector.
Dolce&Gabbana's adherence to the principles of the circular economy and "Made in Italy" ethos further cements its position as a champion of sustainable practices in the fashion industry while celebrating Italy's rich cultural heritage. The Alta Moda events, for instance, go beyond exquisite fashion—they showcase the deep cultural roots of Italy's most iconic locations, ensuring that Dolce&Gabbana's legacy continues to flourish and safeguard Italy's cultural and artisanal treasures for future generations.
Fostering partnerships
Dolce&Gabbana carefully selects partners that share its values, promoting the concept of "bello e ben fatto" or "beautiful and well-made." These partnerships not only elevate the brand but also provide opportunities for local artisans to gain international visibility and recognition. The brand actively involves craftsmen not only in production but also in events, fashion shows, and corporate activations worldwide. It collaborates with historical Italian workshops, sustaining collaborations with artisans who specialize in various crafts, from fabric flowers to embroidery.
These artisanal enterprises not only play a vital role in the brand's success but also add economic and social value to local communities, solidifying Dolce&Gabbana's commitment to the broader Italian community. Dolce&Gabbana's collaborations not only preserve Italian craftsmanship but also ensure its flourishing in the modern world.
In conclusion, Dolce&Gabbana's recent achievement at the CNMI Sustainable Fashion Awards 2023 serves as a testament to the brand's enduring dedication to craftsmanship, sustainability, and the preservation of Italian culture and heritage. As the brand continues to evolve, its unwavering commitment to these principles promises to shape the future of fashion and luxury in a more sustainable and culturally enriched manner.