Carretto
The emblematic Carretto Siciliano, with its unique and intricate motifs, finds its identity in this collection of Sicilian inspiration in bright and vibrant tones. A declaration of love for the crafts of this island whose epic tales and ancient history now come to life in the home.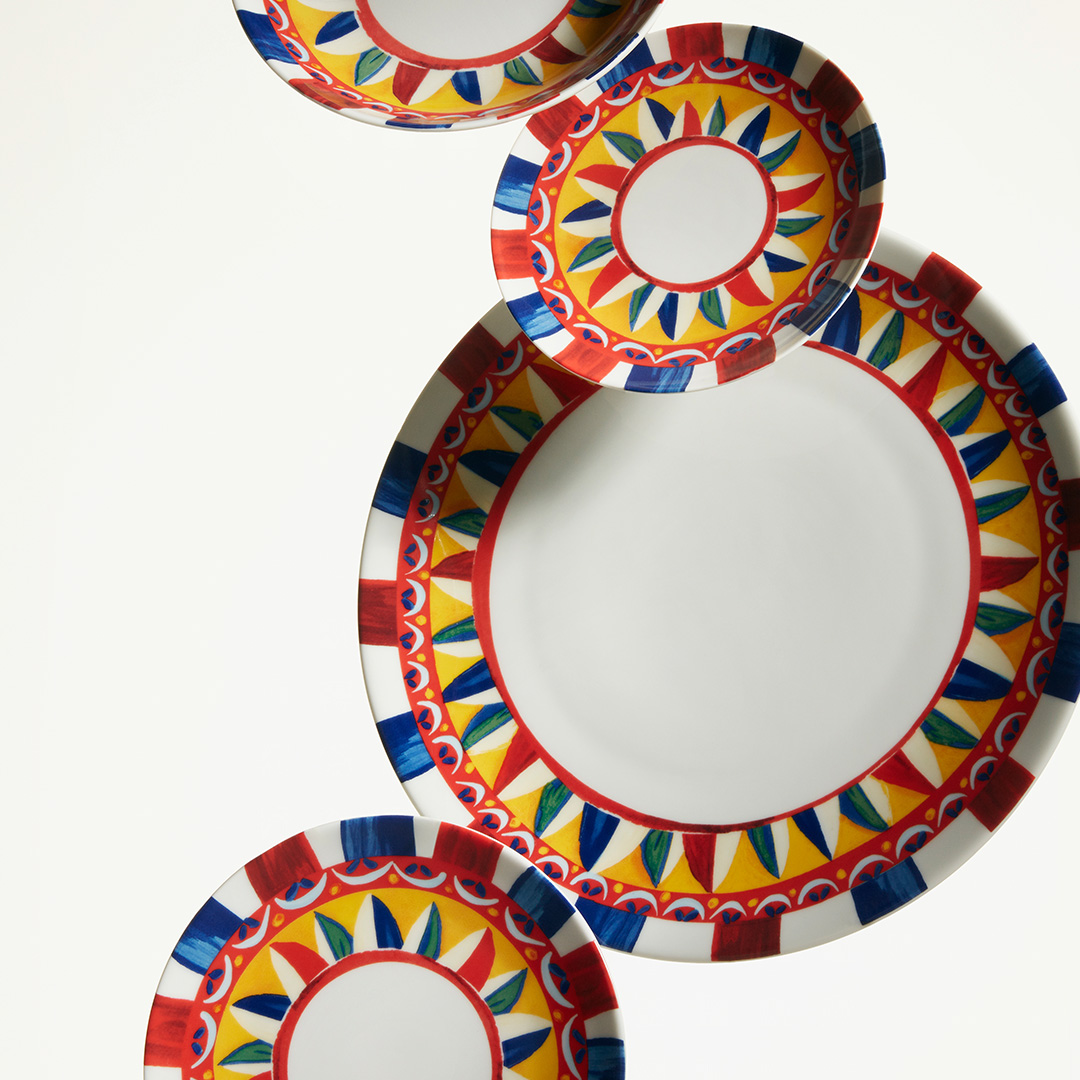 Blu Mediterraneo
This design delicately traces the features of Southern Italy, evoking its magic and deep beauty. An authentic tribute to the values of Fatto a Mano and excellent craftsmanship that represent a priceless heritage to be preserved and handed down.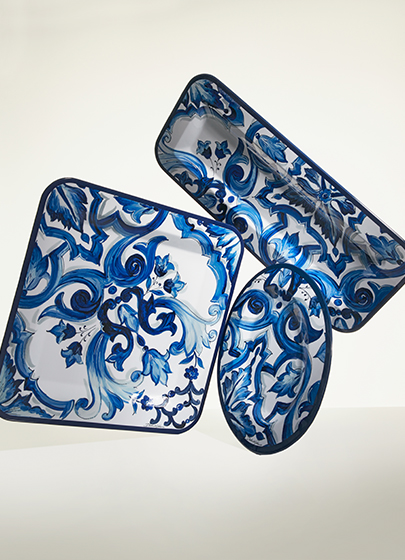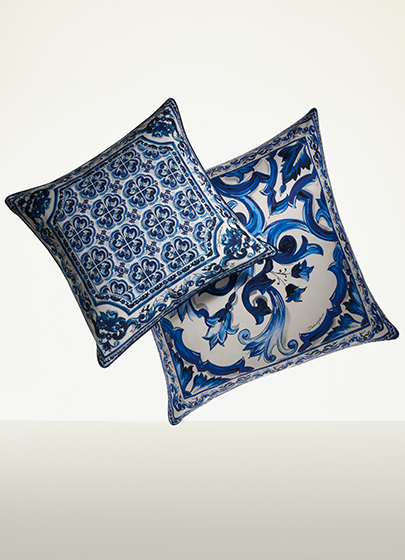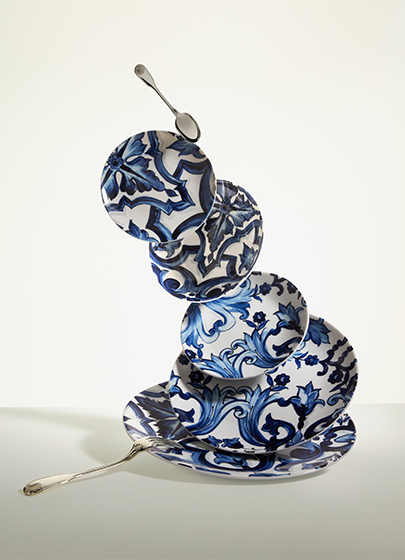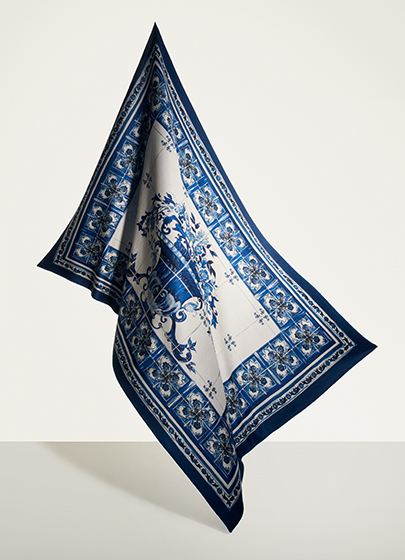 "With Dolce&Gabbana Casa we wanted to create a unique lifestyle. One that represented our foundational values: impeccable craftsmanship, love for the 'Fatto a Mano', respect for tradition, and the quest for innovation".

Domenico Dolce and Stefano Gabbana
Leopardo
Always at the heart of the Dolce&Gabbana DNA, the Leopardo pattern stands out for its strong character. A classic soul and a biting nature come together to create a game of contrasts that gives absolute freedom of expression, and a perfect balance between eccentricity and refinement, sensuality and energy.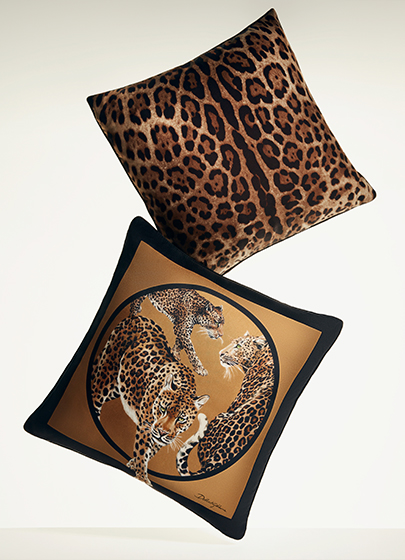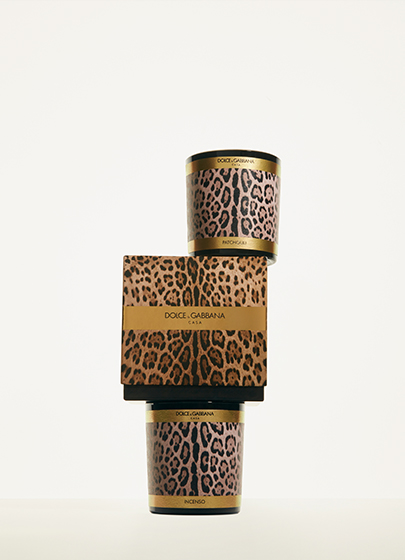 Zebra
The dualism of Dolce&Gabbana is evoked by the Zebra collection. Black and white combine in an arrangement of streaks that are never the same, celebrating the Dolce Vita and the joy of living.