Linear, harmonious and with a strong character
The new boutique stands out for its basalt decorations, a lava stone of absolute elegance and a recurring element in the architectural aesthetic of the boutiques of the brand around the world. The volumes and spaces are contemporary and linear, and the walls are tinted in neutral shades of black, white and grey, making the Collection themes stand out.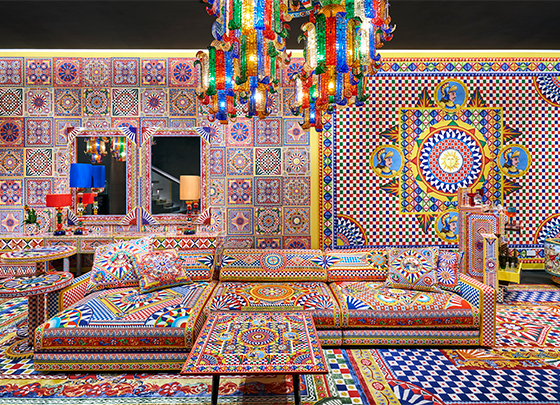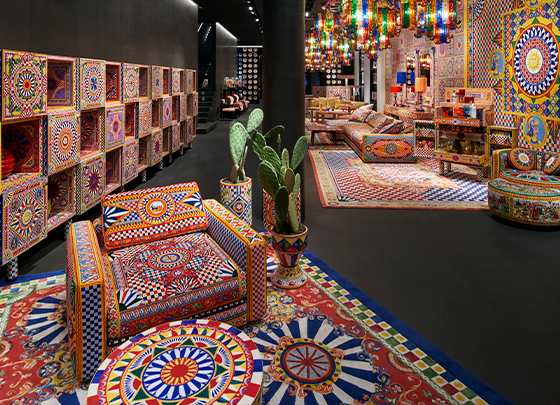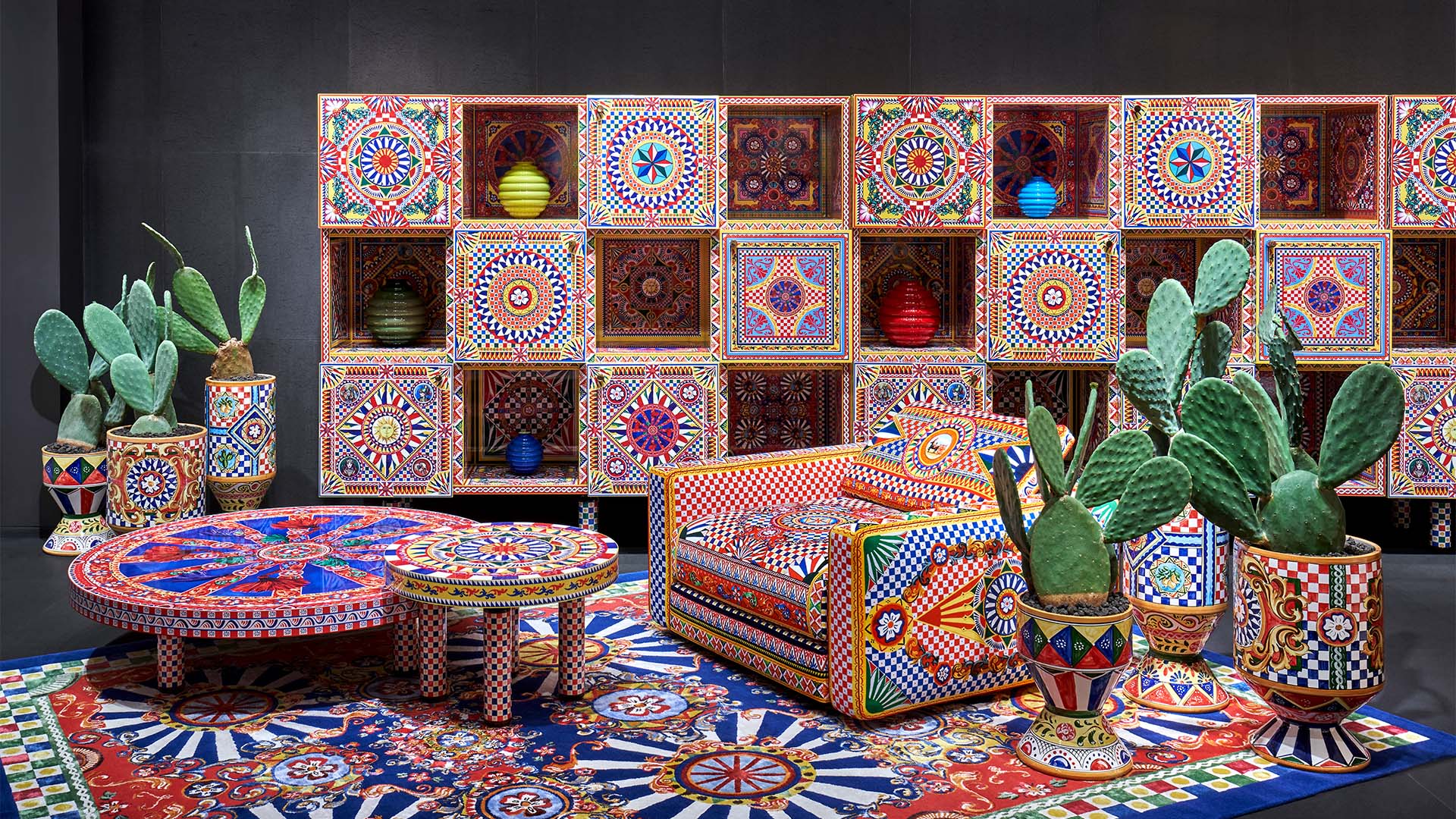 The imposing columns, that rhythmically mark the large space on the ground floor, are grafted on the black ceiling and studded with directional spotlights rendering a museum-like lighting. A basalt staircase, embellished with a luminous handrail embedded in the side walls, seamlessly connects the ground floor to the first, where the dark shades of the paving slabs contrast with the luminosity of the white ceiling and of some of the surrounding walls.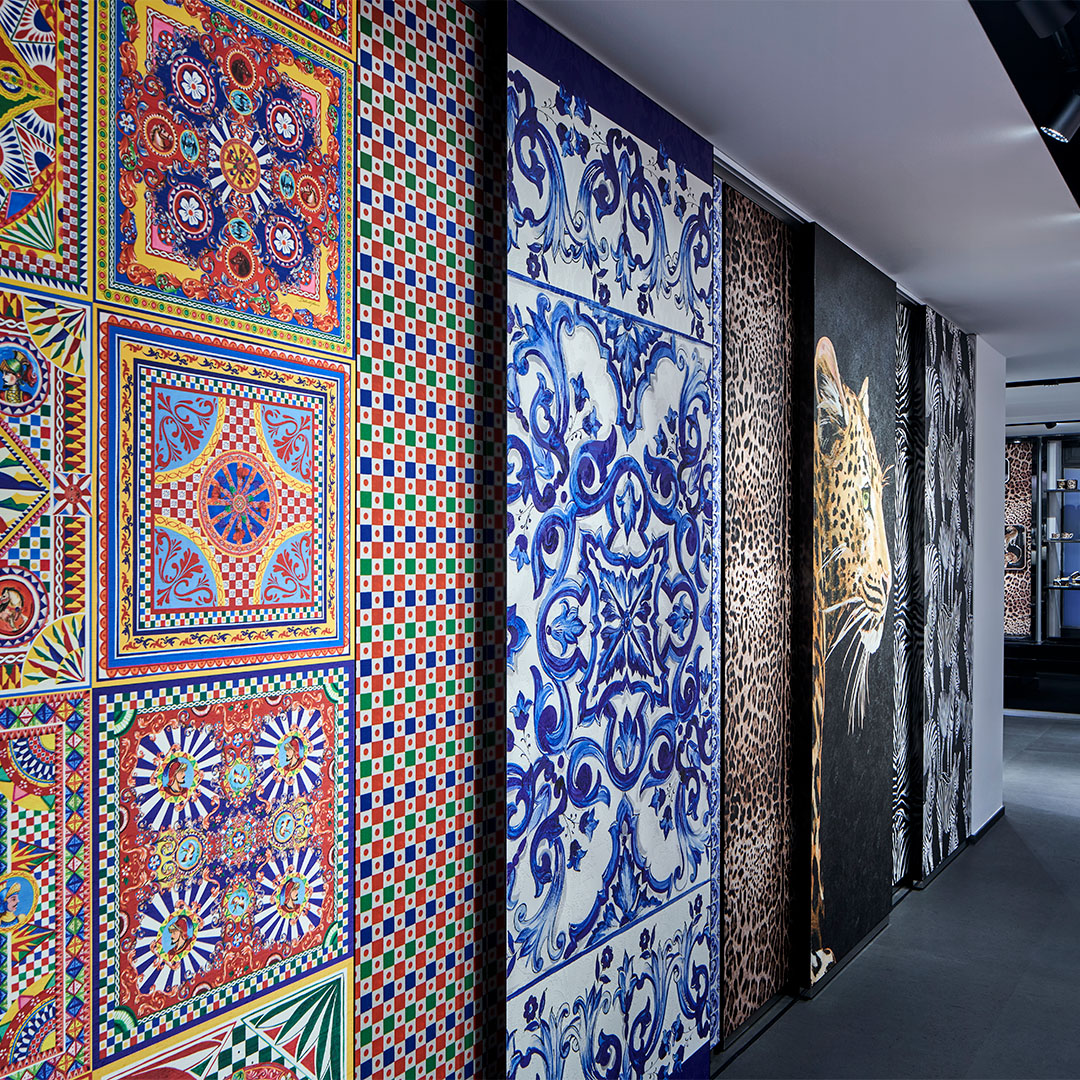 The black lacquered wood and glass displays bring out the different themes of the Collection: Carretto Siciliano, Blu Mediterraneo, Leopardo and Zebra. A special space, entirely covered in LED panels, invites the visitor to take part in a unique immersive experience made of site-specific multimedia contents.