The Furniture Collection made by Dolce&Gabbana
Aesthetically coherent with the boutique in Corso Venezia 7, the store is an example of linearity and harmony among forms: the use of basalt, a precious material derived from the manufacturing of lava stone, is the highest expression of the DNA of the brand.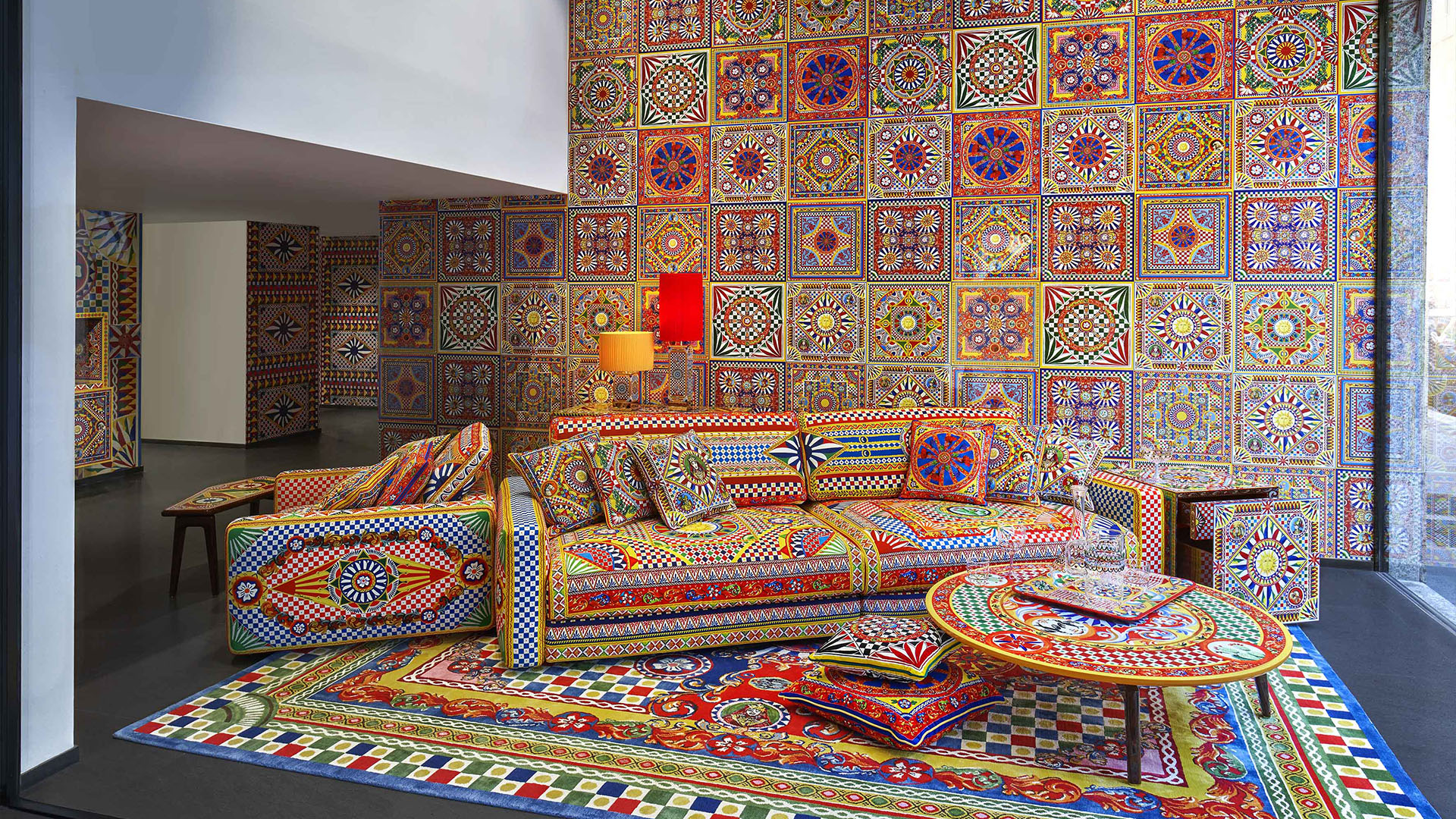 Carretto and Blu Mediterraneo
The ground floor, which houses the Carretto Siciliano and Blu Mediterraneo themed Collections, presents linear volumes and large white walls adorned by wallpapers coordinated by the furnishings of the Collections.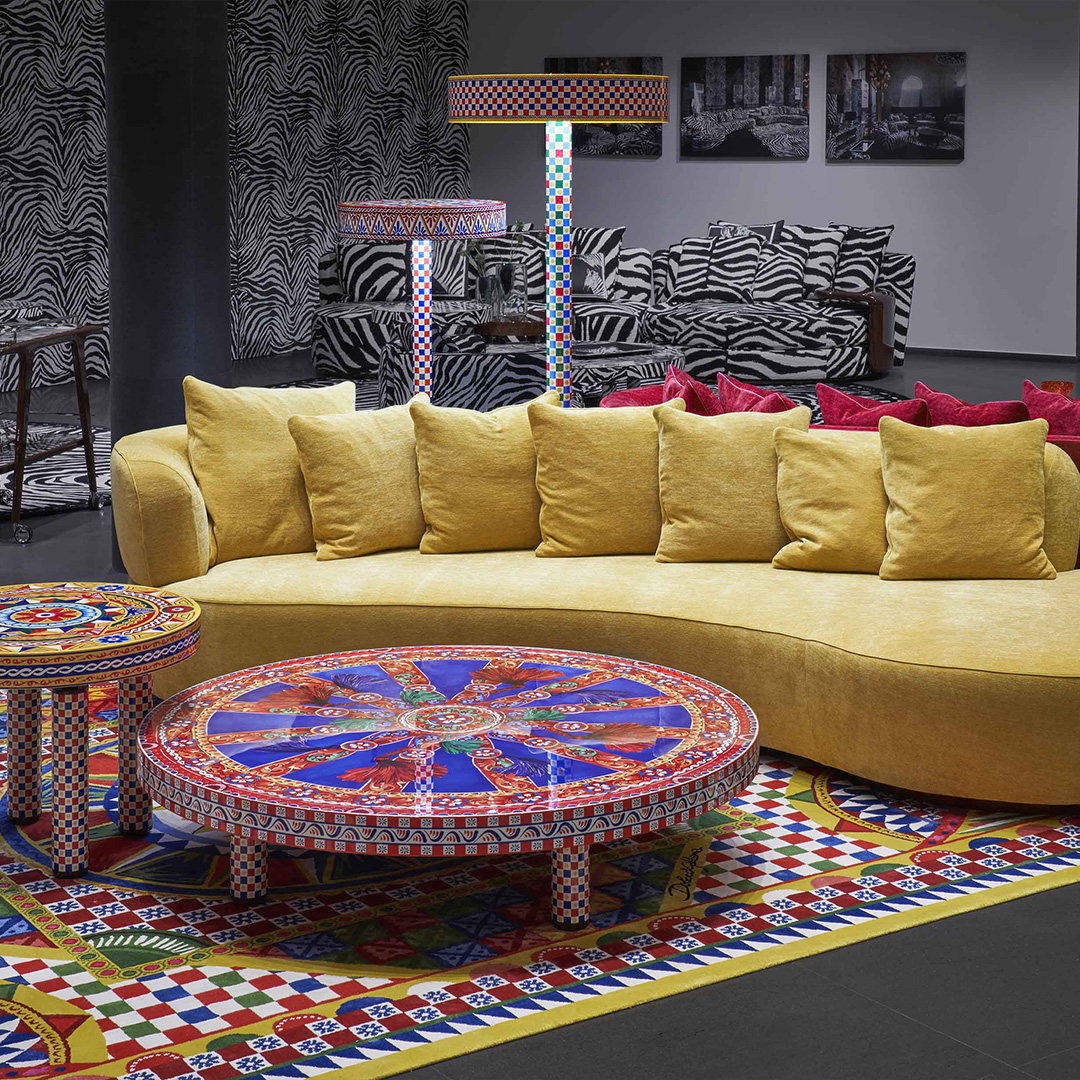 Leopardo and Zebra
On the lower floor, which is dedicated to Zebra and Leopardo Collections thanks to its themed wallpapers, a wall entirely covered in mirrors amplifies the perception of space.