Dolce&Gabbana Casa, the line of collections dedicated to the world of furnishings, conquers London with a double opening: a new corner within the prestigious department store Harrods and a new exclusive boutique on Brompton Road in Knightsbridge. Two elegant and luxurious spaces that underline the brand's commitment to bringing an exclusive shopping experience to London.
The Made in Italy craftsmanship of Dolce&Gabbana on display at Harrods
The Dolce&Gabbana Casa corner within the prestigious department store Harrods embodies the brand's dedication to high-quality luxury furnishings and the purest Made in Italy craftsmanship.
This extended space on a single floor features a meticulously curated selection of furniture, fabrics, table accessories, and decorative items, all inspired by the brand's iconic themes: from the Blu Mediterraneo, to the Carretto Siciliano, Zebra and Leopard prints, as well as the new creation DG Logo.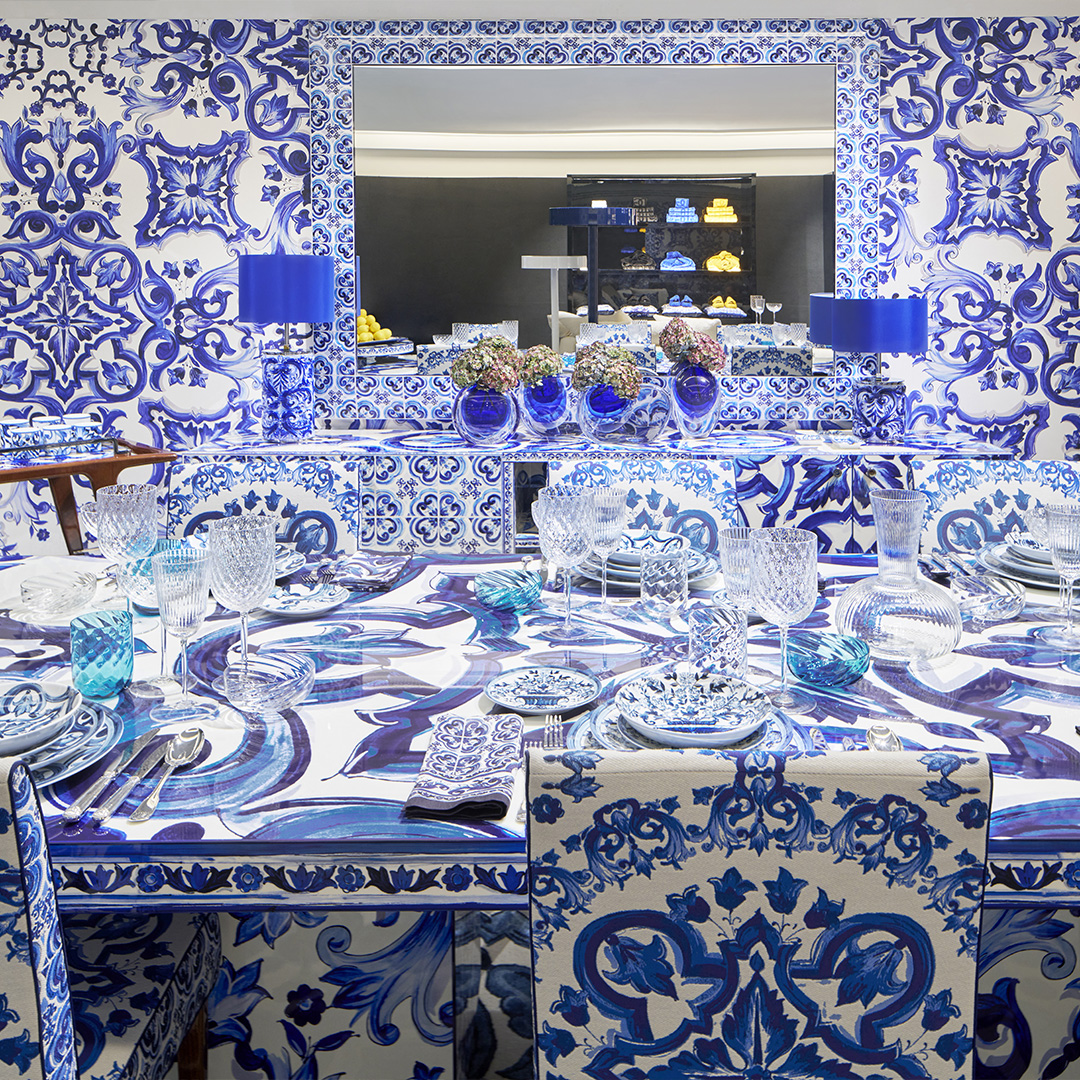 A strong chiaroscuro effect dominates the boutique, with glossy black and grey tones contrasting with a bright white ceiling from which a museum-like lighting system emerges, designed to enhance the displayed creations.
Each collection evokes the distinctive Dolce&Gabbana style, which knows no bounds in creativity, combining refined materials and sophisticated technical design.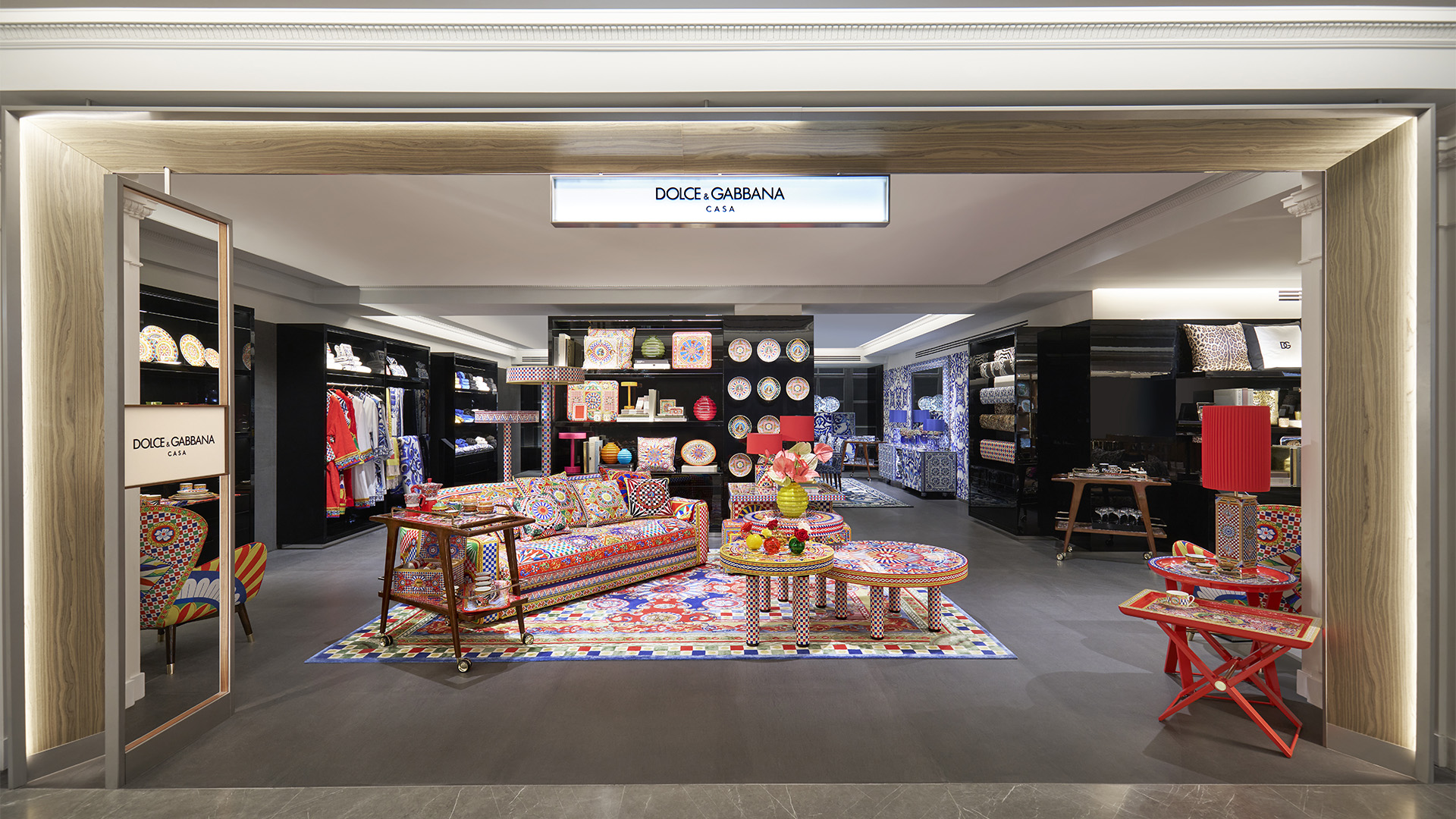 The first Dolce&Gabbana Casa boutique in London
Elegant and essential, the interior space of the boutique, opened in partnership with the Luxury Living Group, strikes a perfect balance of contrasts between the building's elements and the brand's aesthetic codes: pilasters, neoclassical columns, architraves, and ceiling decorations are reinterpreted in the Dolce&Gabbana style through the choice of total black.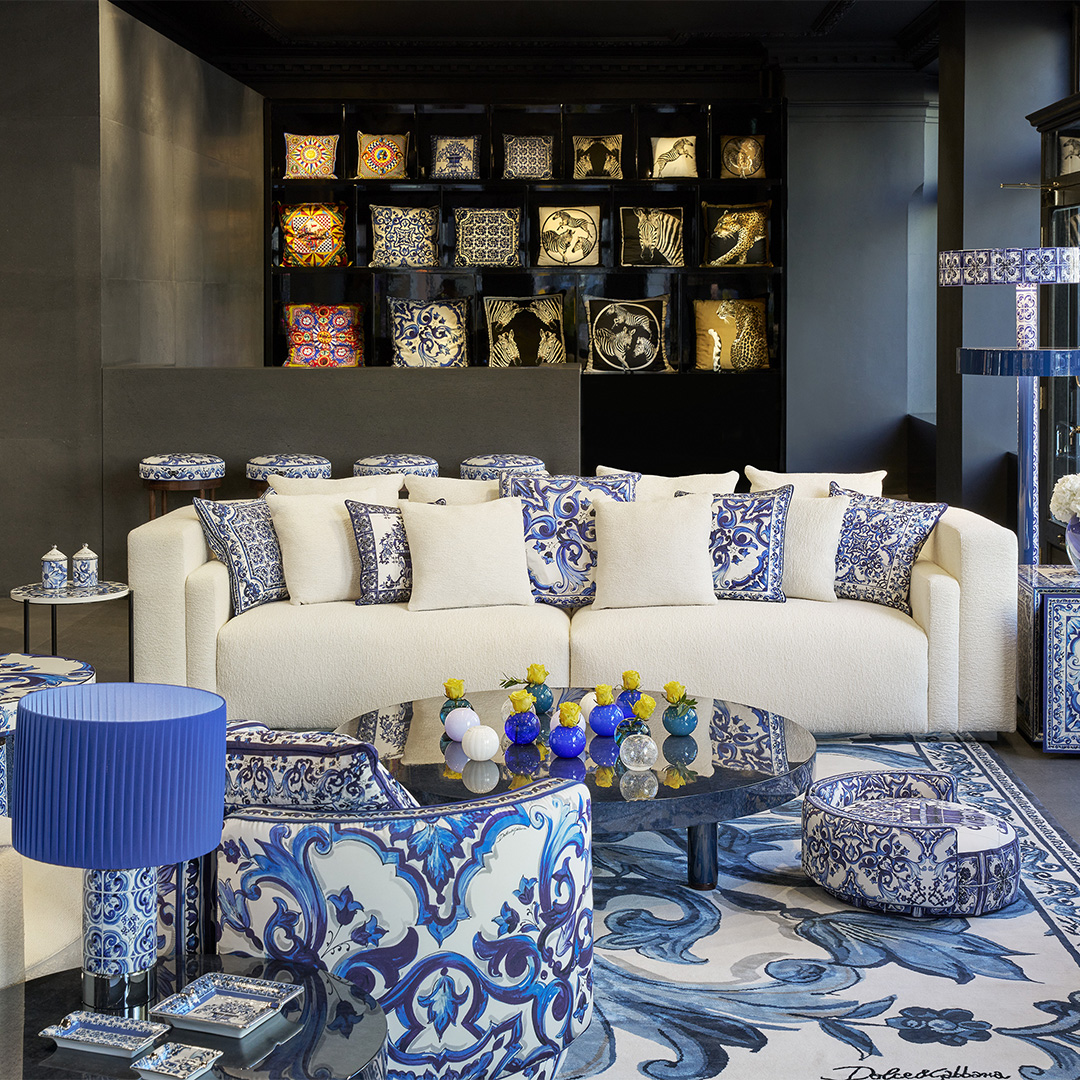 The glossy lacquers and basaltina, a precious material derived from the processing of volcanic stone and a recurring element in the brand's boutiques worldwide, highlight the furnishings of the Dolce&Gabbana Casa Collection.
Each individual piece, displayed in the new Brompton space, evokes a story of hospitality, love, a passion for beauty, and the art of receiving, in a grand celebration of Italian craftsmanship.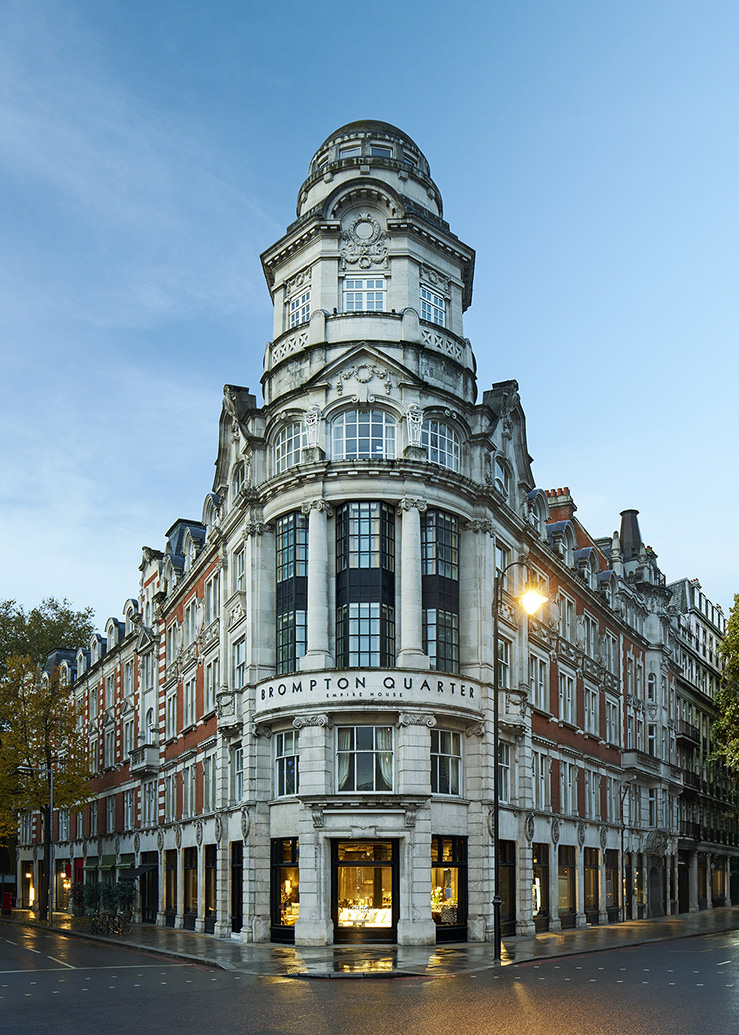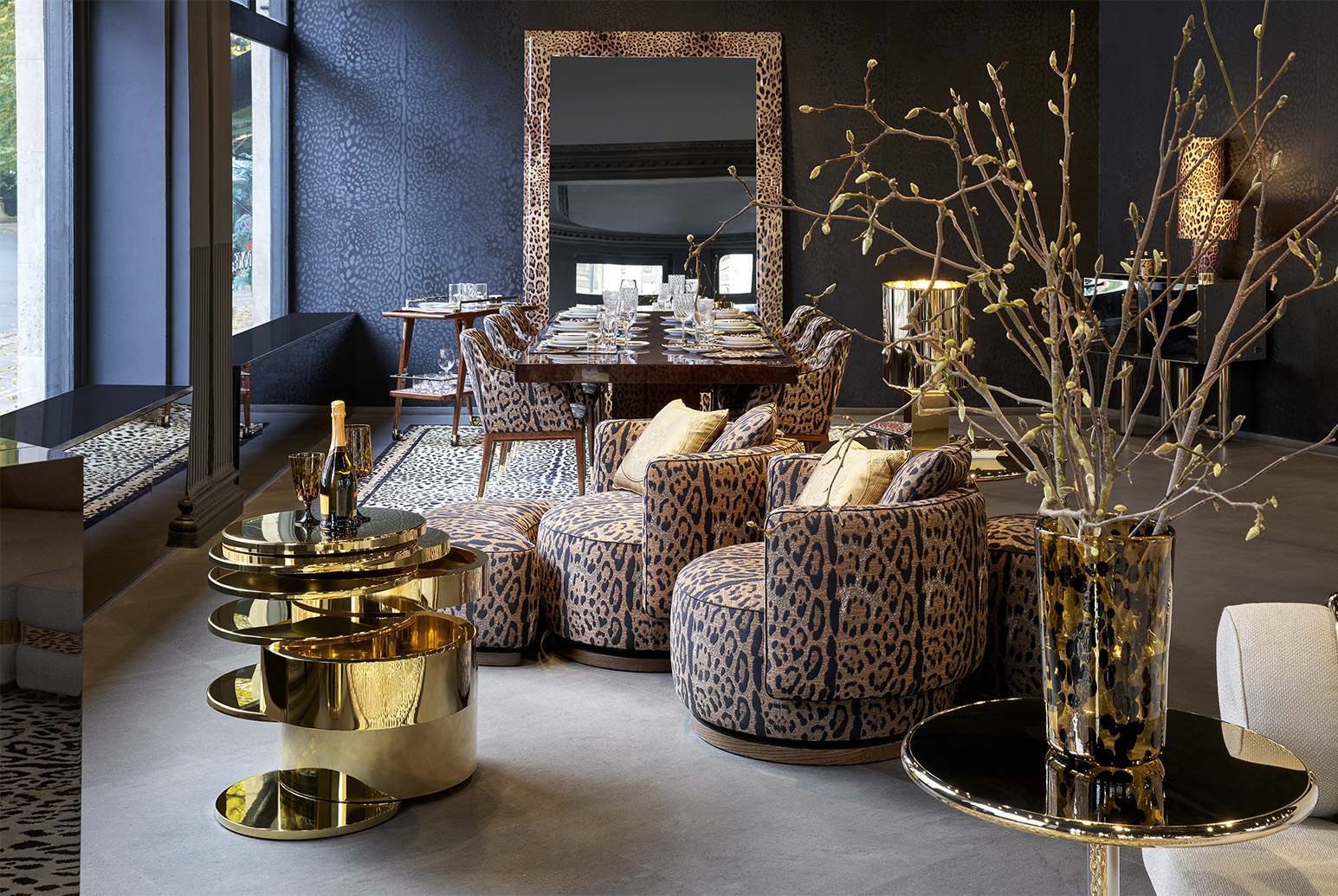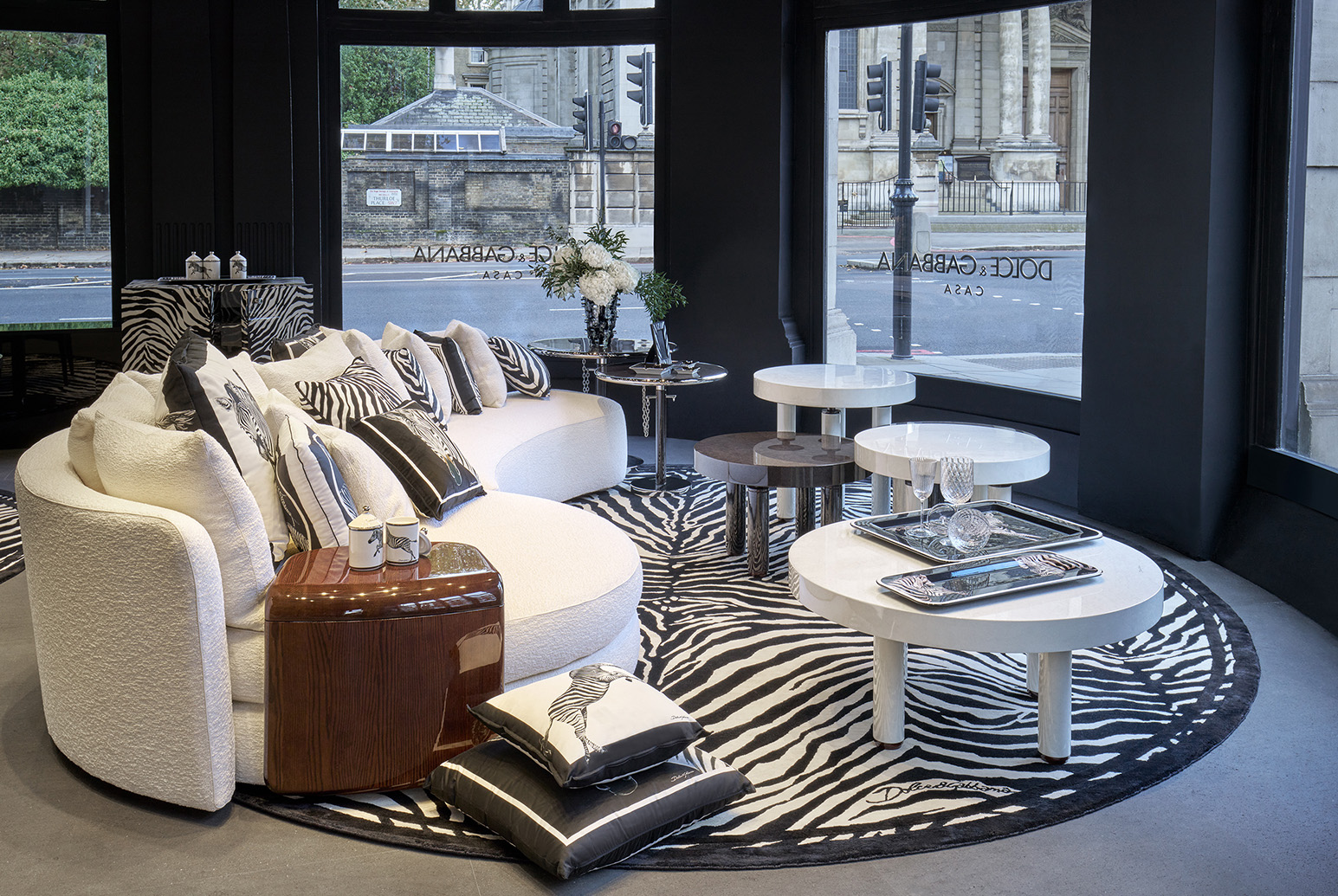 The new openings at Harrods and Brompton Road, offer unique shopping experiences, true to the brand's heritage: a taste of pure Made in Italy in London.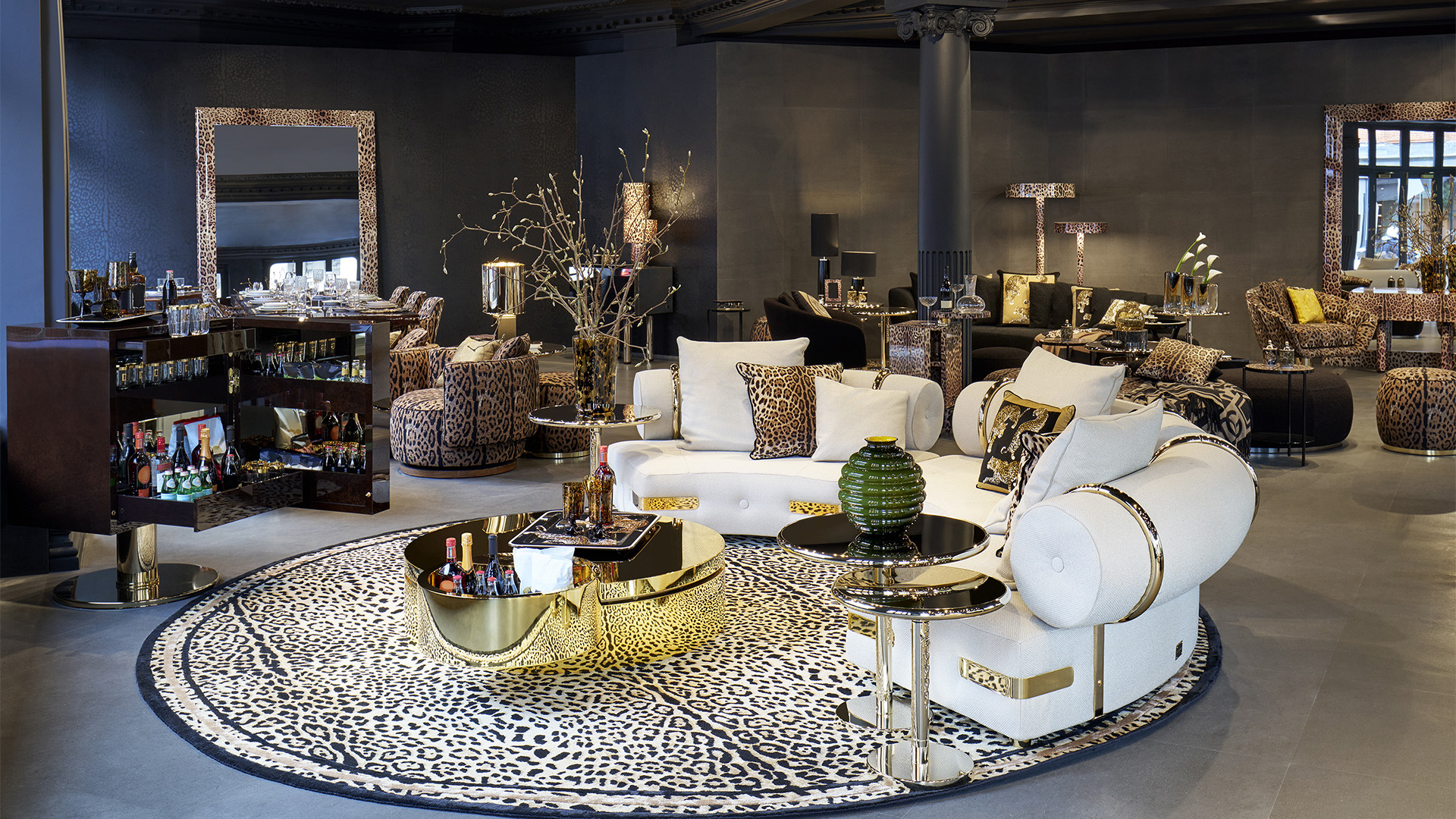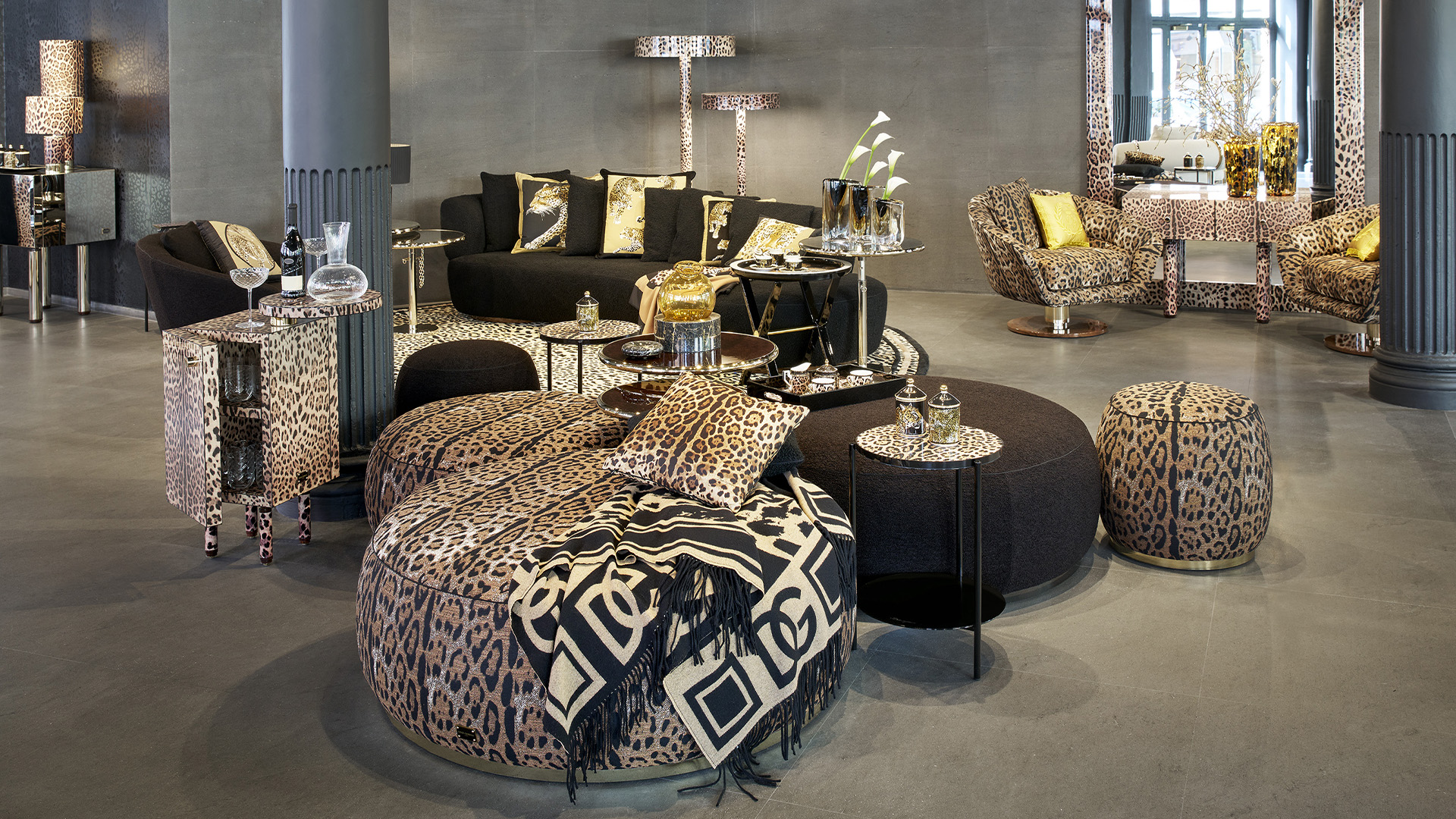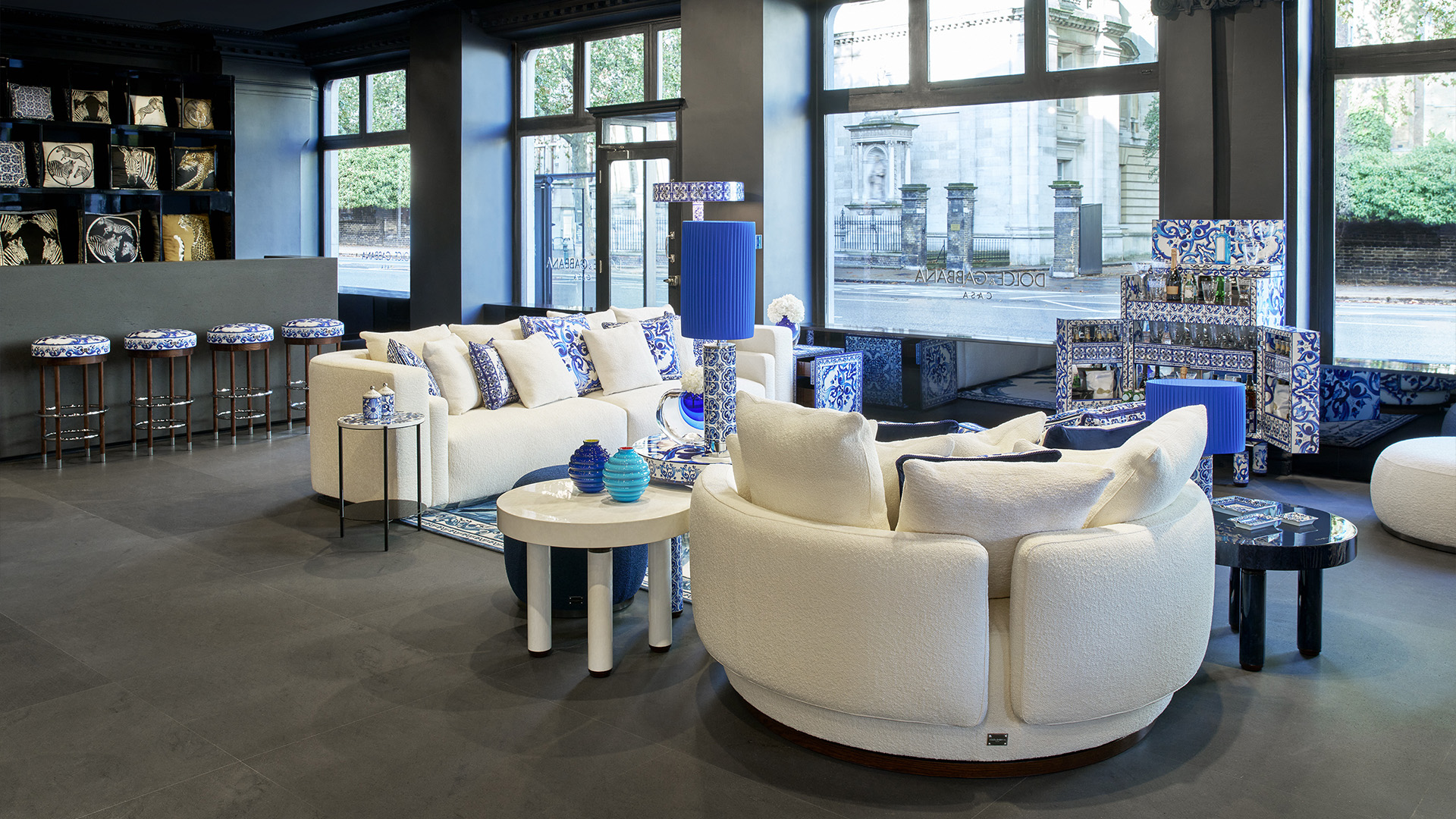 Dolce&Gabbana Casa lands in London
Dolce&Gabbana Casa opens two new London locations: a corner at Harrods and a boutique on Brompton Road.