At numbers 5 and 3 of one of the most refined streets in the French capital, the Men's and Women's boutique extends over two floors in a typically Parisian nineteenth-century architectural style building.
The facade, also restored, conceals two shops now unified and separated only by an internal courtyard.
Through precious materials and craftsmanship, the shop reflects the Dolce&Gabbana codes, cast in a warm and romantic colour palette.
The union of Italian and French aesthetics, two realities very close to each other and with a thousand-year history, reflects the desire to create boutiques distinguished by its DNA, however amalgamated with the values and distinctive features of the host culture. Thus elements attributable to the architectural style of the Roman Empire are combined with decorations inspired by the Napoleonic Empire, while always keeping the Baroque influence as protagonist.
To join the two realities, an imposing curved staircase made of Rouge de Roi red marble that connects the first floor of the women's boutique on the ground floor of the men's one. A second staircase made with the same Belgian marble stands at the entrance of the woman's shop, linking the two total floors dedicated to the female universe.
Behind each of the two stairs, two seven-meter-high glass and enamel mosaics depicting Napoleon Bonaparte in the Men's boutique and Joséphine de Beauharnais in the Women's boutique.
Homogeneity in materials and uniqueness: the floors of both sales areas have a diamond pattern of precious marbles such as Fior di Pesco, Salomé and Sequoia Red, visually creating a set of spaces that flow into each other.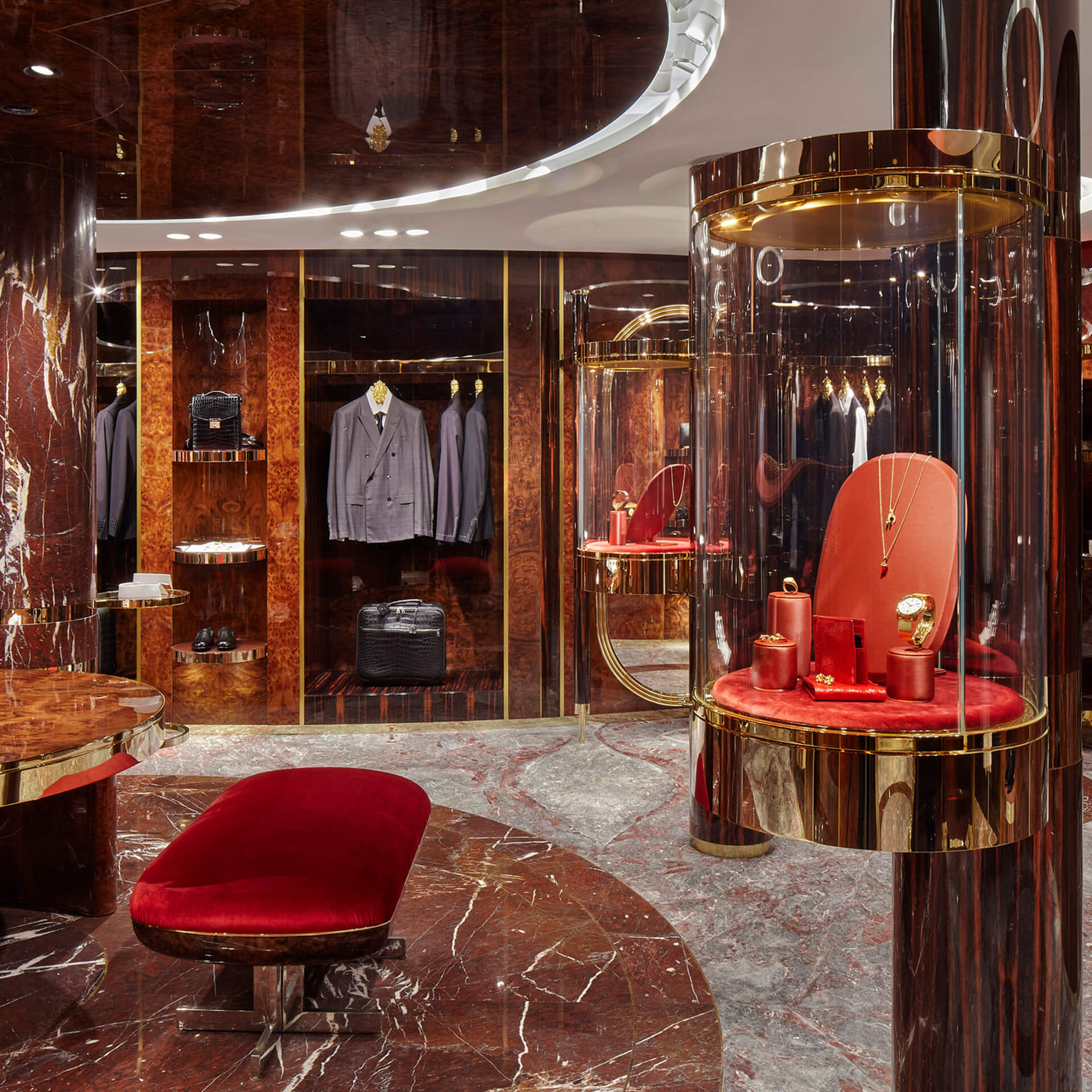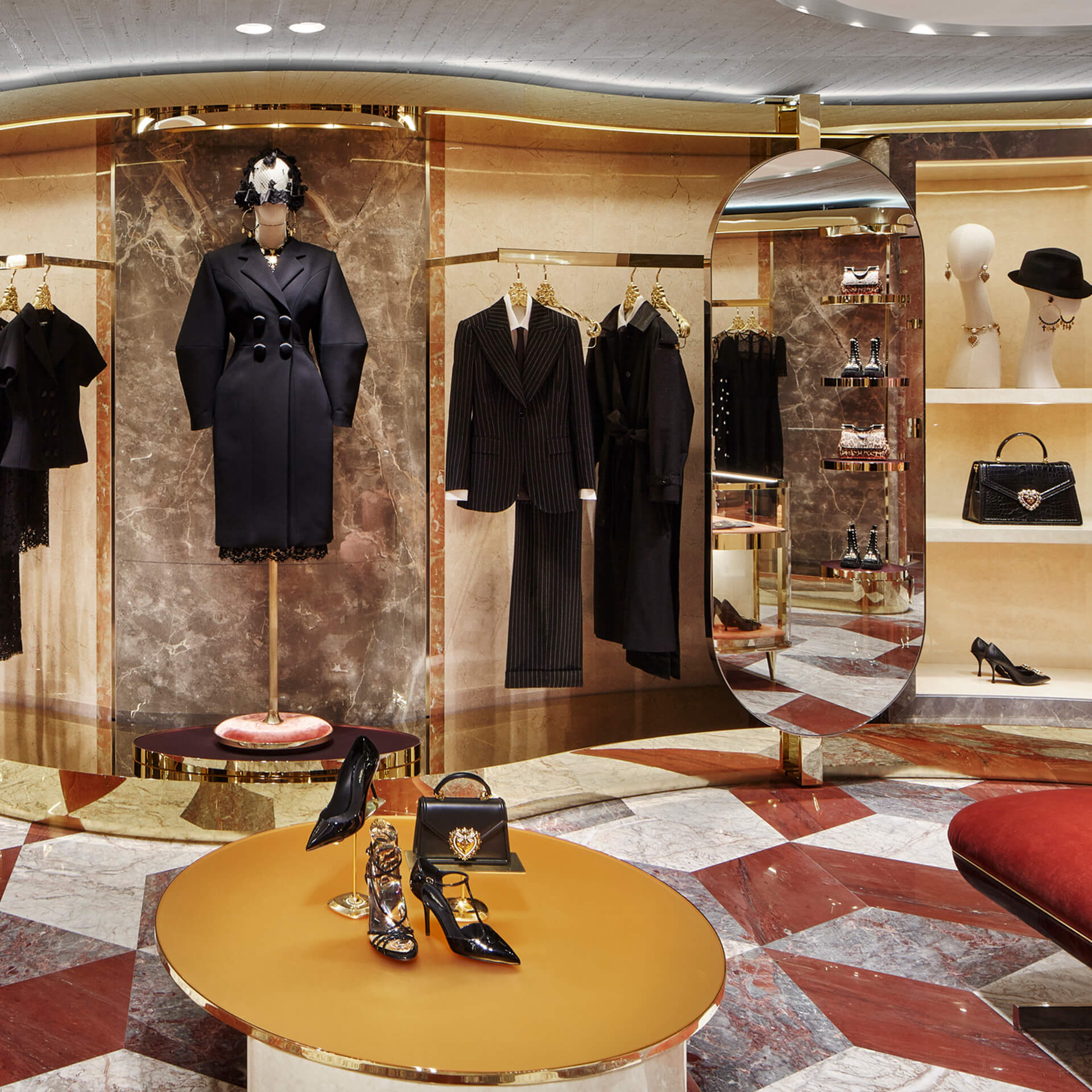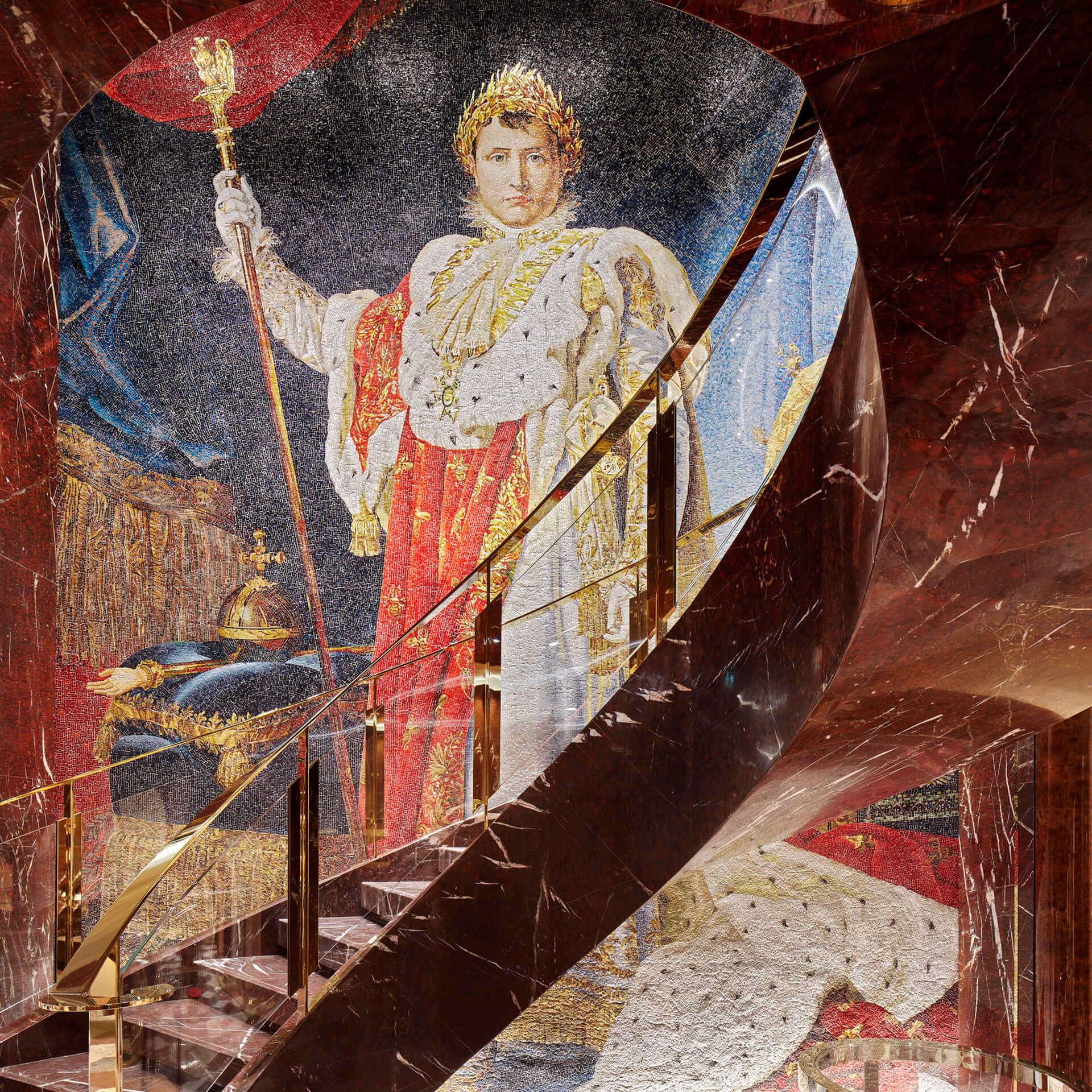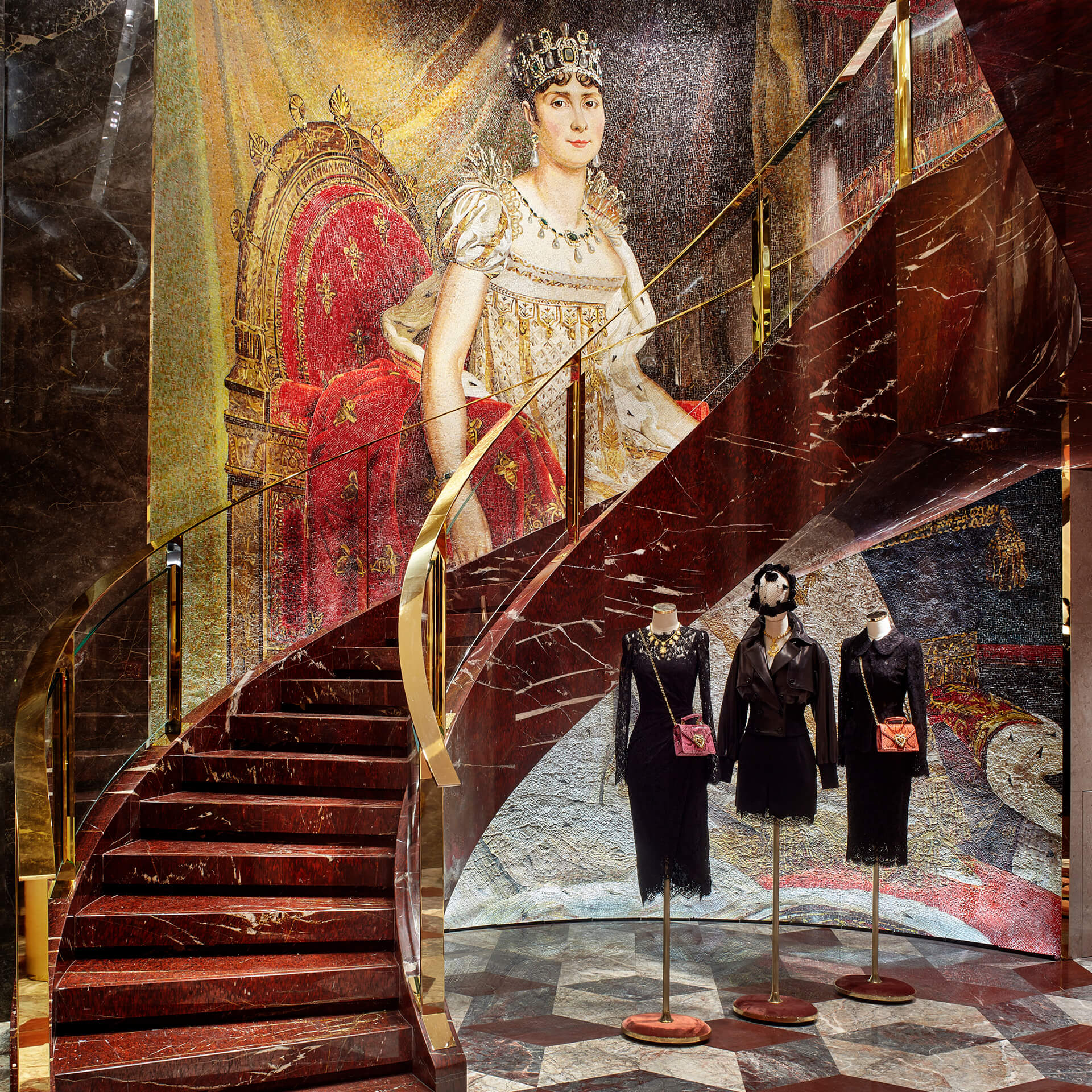 To emphasize this continuity of style between the male and female universe, the curved walls also have the same combination of Fior di Bosco, Rosa Tea and Rosa Libeccio marbles, surrounded by bands of shiny golden brass.
The furnishing accessories also reaffirm the stylistic continuity between the two spaces: the cylindrical furniture in glass, brass and briar becomes an integral part of the curved walls, visually marking the border between different product areas.
The boutique hosts the Ready to Wear, Accessories and Fine Jewellery Collections for Men and Women and the Sartoria Su Misura service.
The renovation of the shop was carried out in collaboration with Eric Carlson of the Carbondale studio.