Discover the re-opening of the boutique in the heart of Milan's "Quadrilatero della Moda". 
A fundamental chapter in the story of Dolce&Gabbana, the Via della Spiga 2 boutique contains the DNA, origins and cornerstones of the brand. Its succession of spaces are imbued with the values and emotions of the early days, now renewed with even more splendor. The store, which pays tribute to the roots of the brand and its fundamental connection with the female universe, is situated on three floors, expressing Italian love, sensuality and beauty through sophisticated atmospheres and a play of perspectives.
Curved walls made from various materials — ranging from lacquered elm briar to deep red onyx with white and gold veins — are the backdrop for the Women's Collections, interrupting the linearity of the spaces and adding dynamism to volumes. The floors echo the black basalt stone of the central staircase, in a blend of combinations reflecting Italian elegance and artisan workmanship. The space, whose geometrically strong yet harmonious character is flooded with light due to its many windows, overlooks Corso Venezia and Via della Spiga. Two decorative columns in front of the entrance and the furnishings within pay homage to the Baroque style: consoles, portals, armchairs and mirrors reveal a decorative exuberance of large scrolls, emblems and friezes with a seventeenth-century flavour.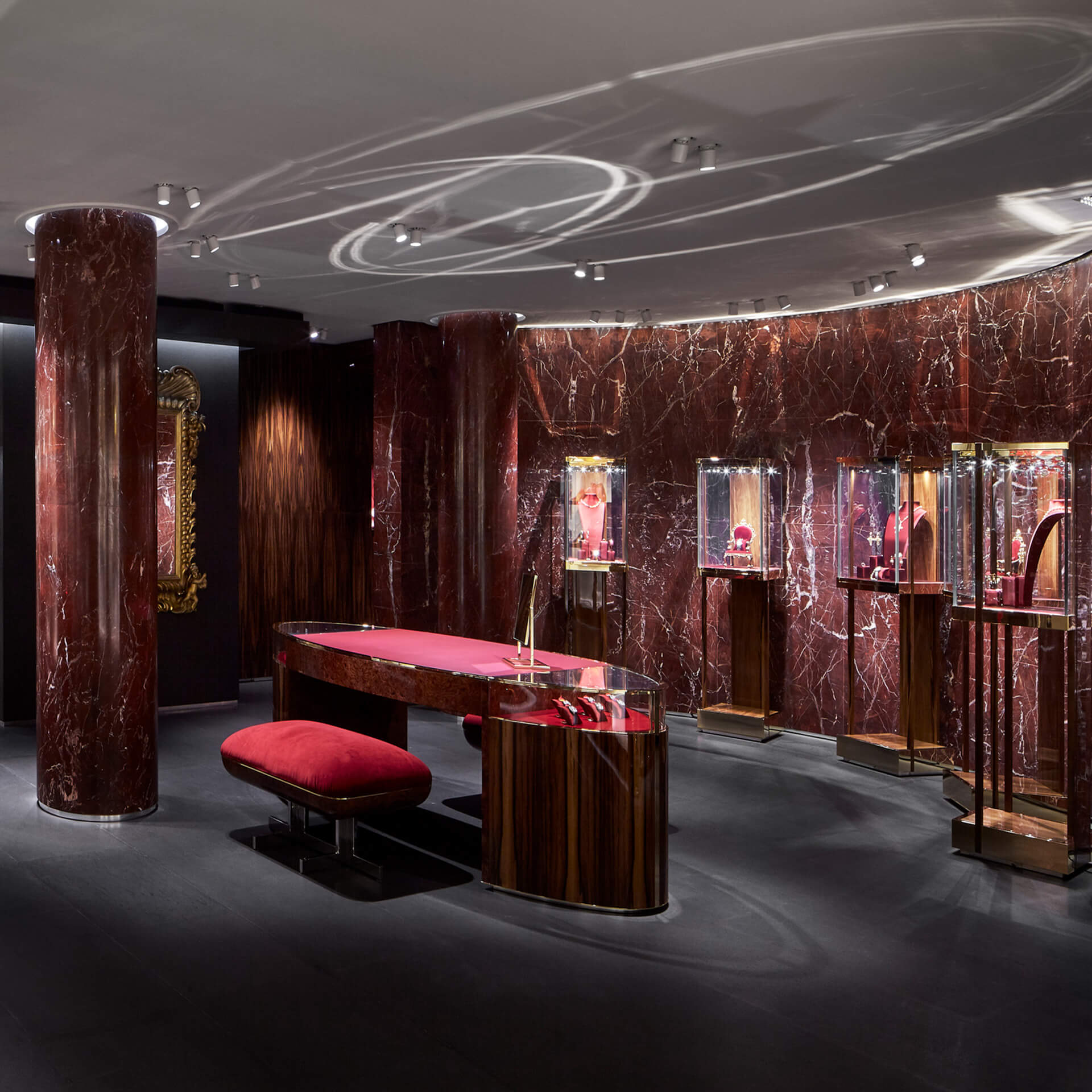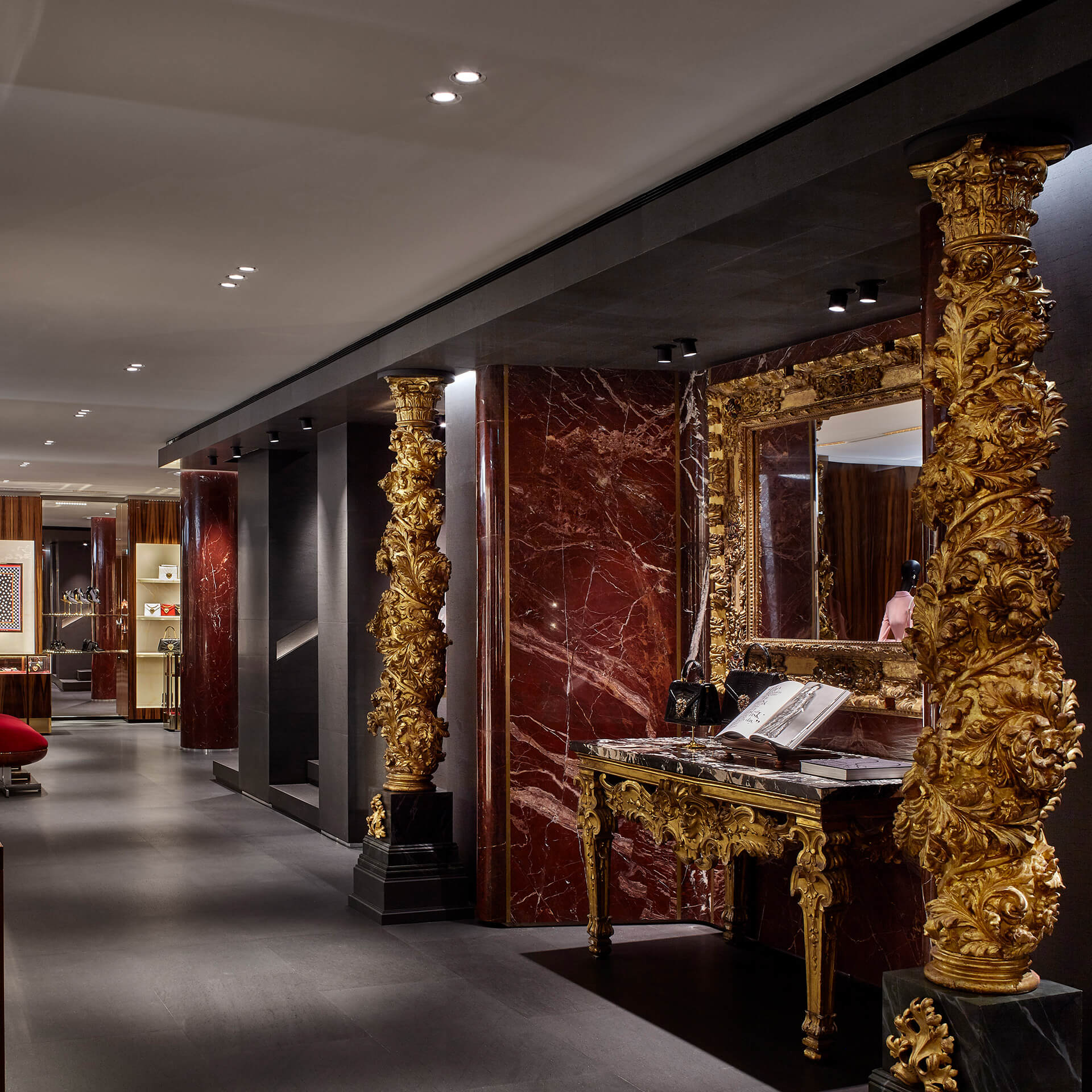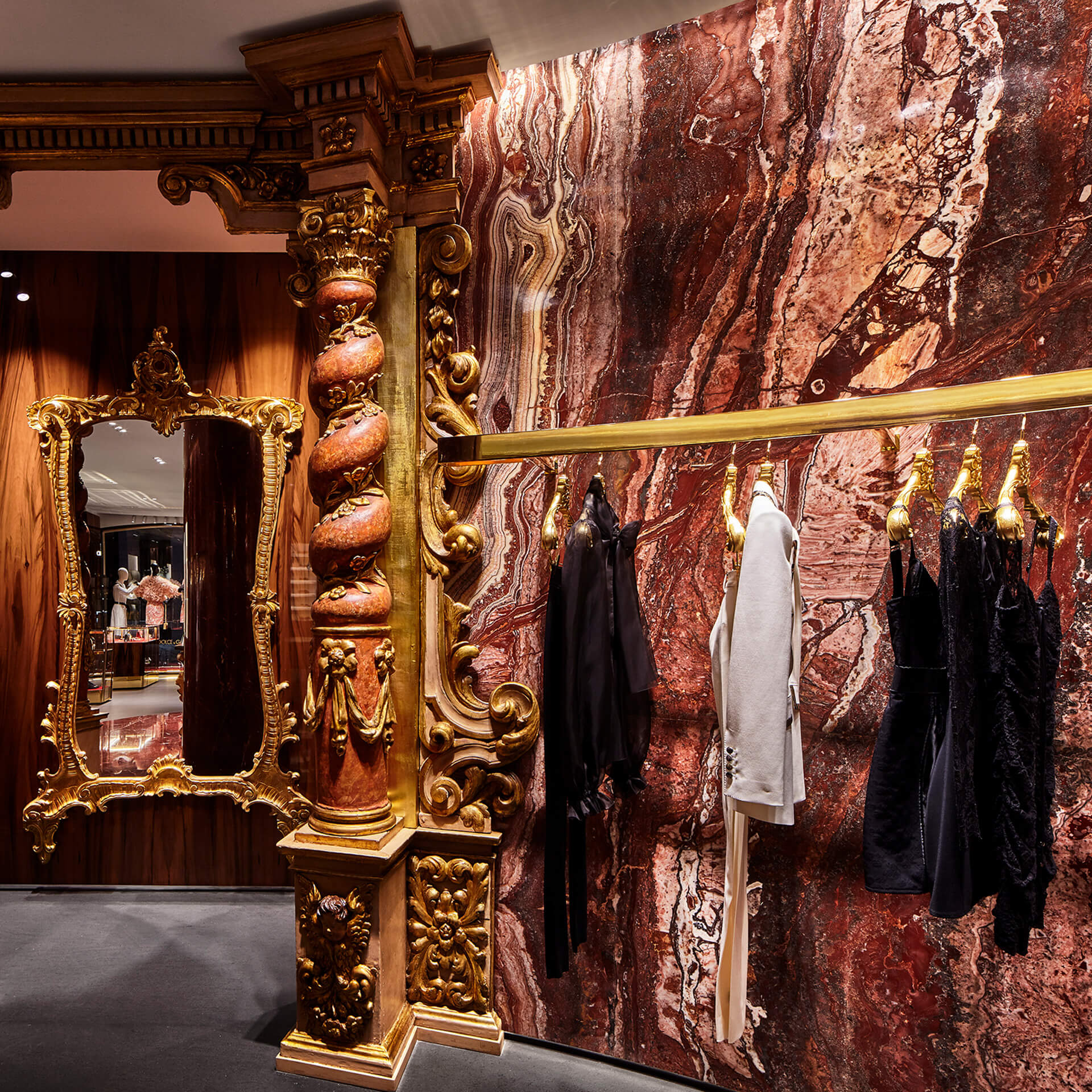 The white ceilings and brilliant luminosity of the boutique enhance the chiaroscuro contrasts on the three floors that differ due to the materials used. On the ground floor, the continuity conferred by the basalt stone floors is vigorously interrupted by Red Jasper marble inserts echoing the curved walls completed by portals with Baroque embellishments.
While lacquered red gum furnishings create a chromatic contrast with the transparency of the numerous windows on the ground floor, the first floor has white onyx columns that echo the light shades of the ceiling and red gum wood furnishings that go well with the black basalt stone floors. Finally, the second floor is characterized by lacquered red gum wood furnishings combined with the brilliant intensity of red granite marble and the elegance of white onyx that acts as a backdrop for the furnishings.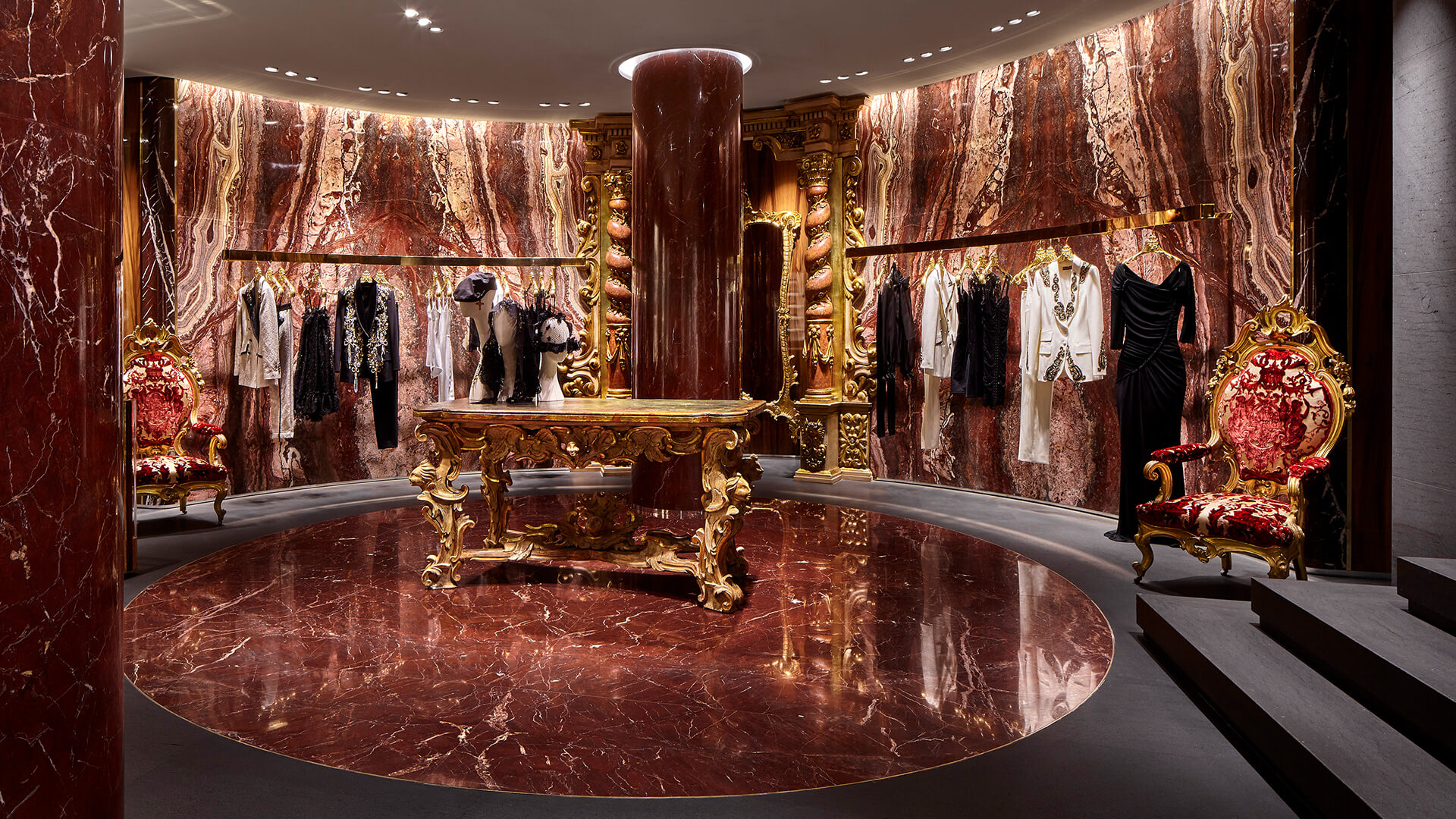 The lift with marble intarsia floor that connects the various levels features the most romantic words of Italian writers from centuries past: the love poems of famous authors shine on brass plates on the walls.
The boutique is home to the Womenswear, Evening, Accessories, Fine Jewellery and Watch collections. The remodelling project of the boutique was completed in collaboration with Eric Carlson from Carbondale Studio.