Experimenting with different textures and designs is a sartorial right of passage and Dolce&Gabbana have mirrored this passage onto their boutiques. By keeping the essence of the brand and mixing it with different inspirations, the stores in Aoyama, Montenapoleone, Porto Cervo, Capri and Saint Barthélemy embody the confluence between the aesthetics of the two designers and the local culture, effectively starting a new passage that phases out the idea of the concept store.
These boutiques are intended as places where emotion, dialog, diversity and cultural exchange come together in spaces that are stages, not shops, where experience and storytelling are the protagonists. Domenico Dolce and Stefano Gabbana's idea is to take customers on a Grand Tour, embarking on a journey where aesthetics and brand values are combined with unique features, and elements of excellence of each city.
So who was chosen to enter in this journey? What made their architectural style and company culture appeal to Domenico Dolce and Stefano Gabbana?
During the Salone del Mobile in Milan (4-9 April 2017) the architects- protagonists of this new age of retail and students from Istituto Europeo di Design (IED)- the minds of future architectural projects were invited in Palazzo Labus of Corso Venezia to meet and ask questions on the future of these projects that will make Dolce&Gabbana stores one of a kind.
The Palazzo Labus is home to Dolce&Gabbana's Alta Sartoria– solely dedicated to men's high fashion. The entire building, in the heart of Milan, is rich with frescoes and decorated ceilings with damasked walls, its interior furnished by unique designers such as Gio Ponti, Ettore Barovier and Ignazio Gardella. As the students swarm into the building their jaws drop and their eyes shimmer with all the beauty around them, heightened even more at the sight of the architect's plans for the new boutiques.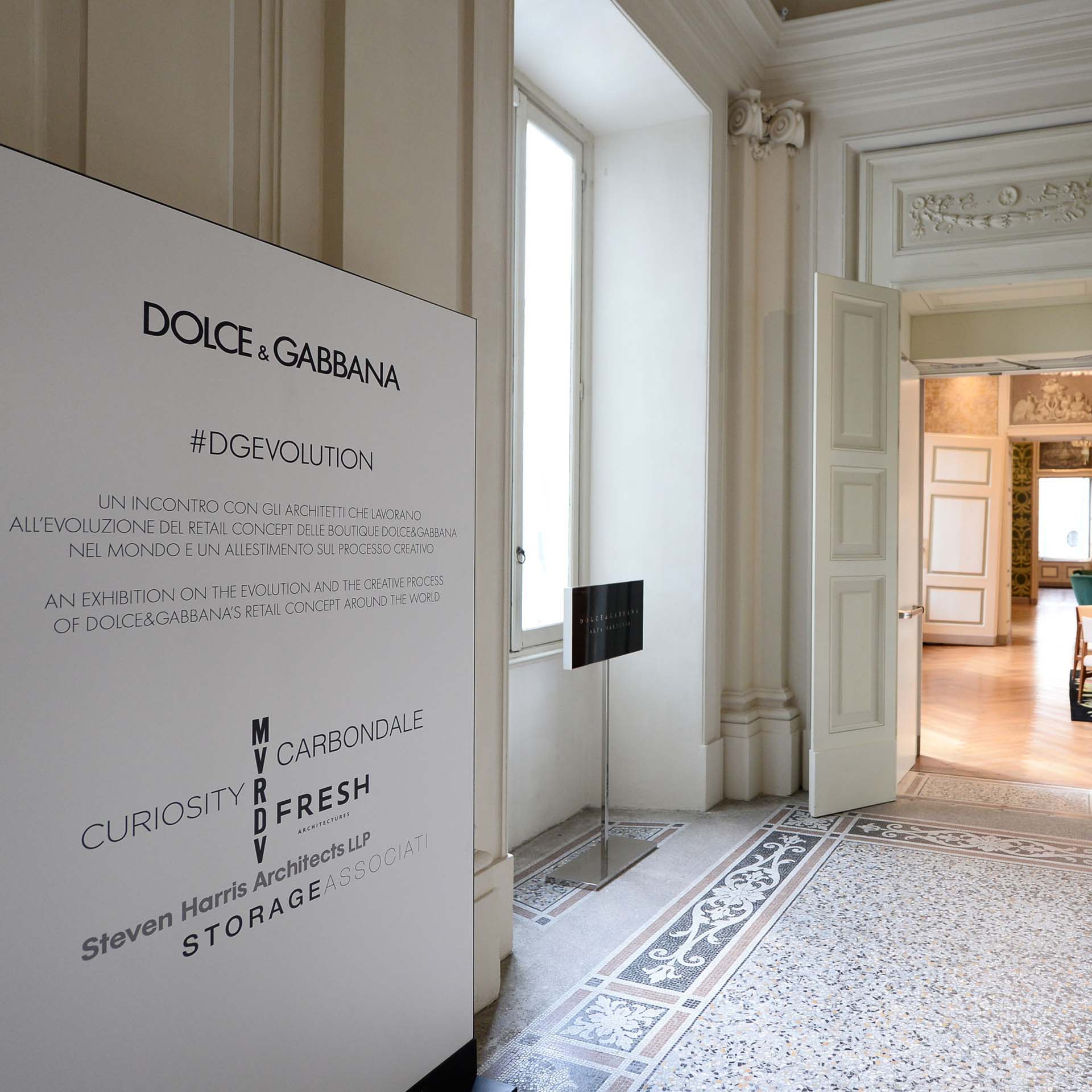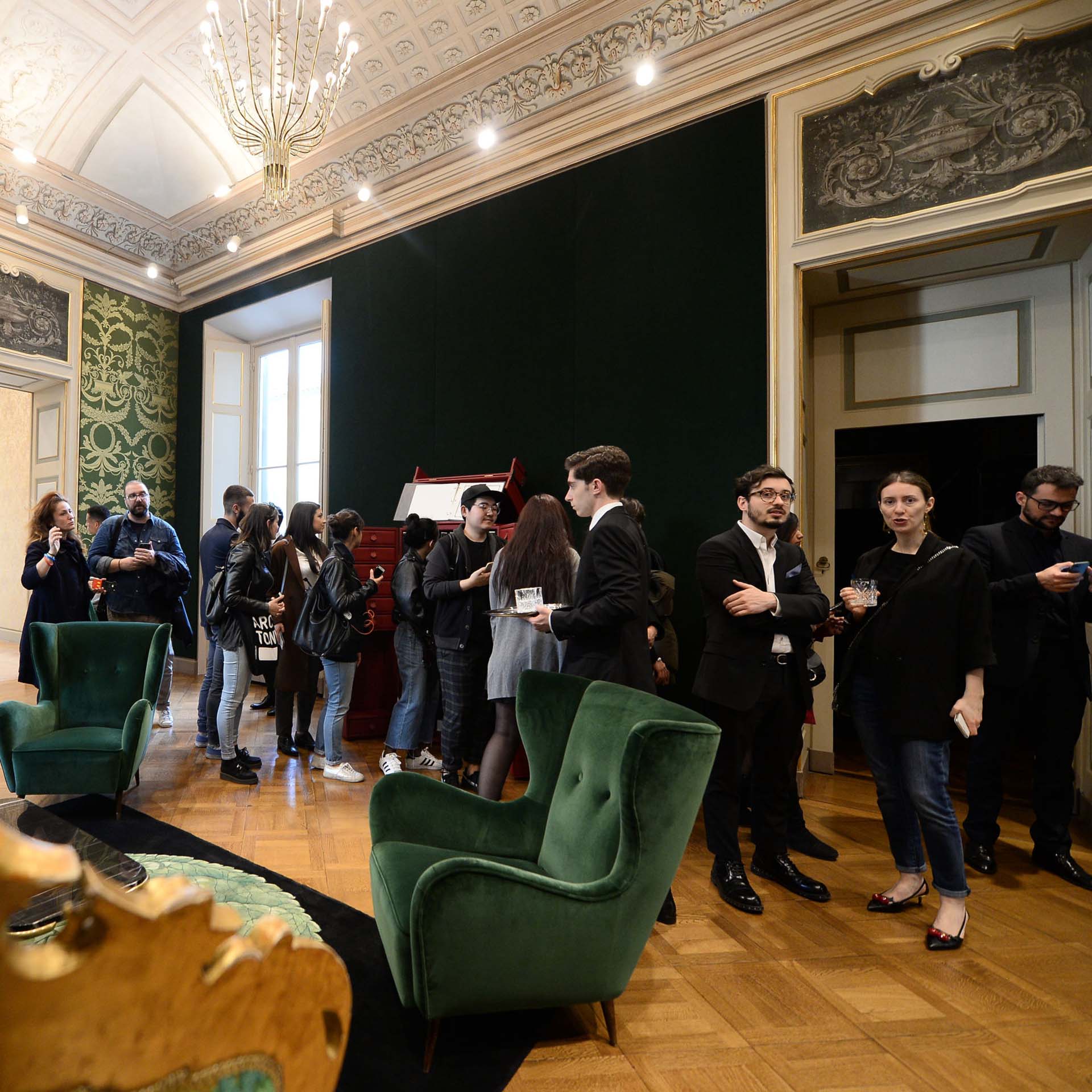 Particularly stunned by the expositions was IED student Sarah Tarek, who described her fascination of the collaborations between fashion and the history of a brand together with architecture. As Sarah described
"I was fascinated as to how two creative factions of different industries work together to create something like this! I was just looking at the exposition of one studio compared to another and even in their model expressions and the way they describe their projects is exhilarating- it's like translating one language in two different ways, everyone has their own way of expressing themselves".
Urte Berukstyte was also curious to learn more about how the designers worked with the architects and how this was then developed until the final concept was achieved.
Urte: "What was your thought process for this project?"

MVRDV: "In general, any process starts with research. You collect all the research you possibly can to learn more about your project, about your client and about the location. Everyone then compares their research to optimise on the best solution or the best idea. That is how you eventually come up with the final concept".
Luxurious yet unconventional: Dolce&Gabbana's strong identity will continue to evolve in this radical approach to its boutiques which will reflect a combination of strong innovation whilst staying rooted in its identity.
To discover more on the projects with the architects and their studios we organised a Q&A with Steven Harris of Steven Harris architects, Eric Carlson of Carbondale and Julien Rousseau of Fresh architectures. Stay tuned to discover more!