A journey through history and art
In a harmonious fusion of history and creativity, contemporary art finds its home at Villa Panza, a magnificent residence renowned internationally for hosting prestigious exhibitions. Less than an hour from Milan stands the enchanting Villa Panza, a jewel of contemporary art known for hosting world-famous exhibitions. Also known as Villa Varese, it showcases refined U-shaped architecture, opening up to a vast 33,000 square metres park, featuring terraced lawns, a greenhouse, a small temple, tall trees, and Italian gardens.
The origins of the villa date back to the 18th century when Paolo Antonio Menafoglio became attracted to the majesty of the Biumo hill in Varese. He fell madly in love with the place and decided to have his country home built there.
Over the years, the villa has undergone various transformations until it came into the possession of the Panza di Biumo family in the 1950s. Count Giuseppe Panza, a cultured man, began to travel around America where he found inspiration and artistic vitality. This prompted him to create a collection of contemporary art inspired by the works of the twentieth century. Since then, this splendid villa has never ceased to enchant and celebrate art, welcoming visitors from all corners of the world.
The contemporary art of Villa Panza
In 1956, the villa's fascinating collection was inaugurated, destined to be subsequently transformed into a real artistic temple. Giuseppe Panza and his wife Giovanna, driven by a passion for art, decided to undertake a journey to New York every year in search of colours, shapes and inspirations, and thus collecting precious masterpieces to add to their collection.
In 1996, Giovanna and Giuseppe Panza donated the villa and the Panza collection to FAI, reserving the second floor as their private residence. After meticulous renovations and restorations, FAI opened the villa to the public in 2001.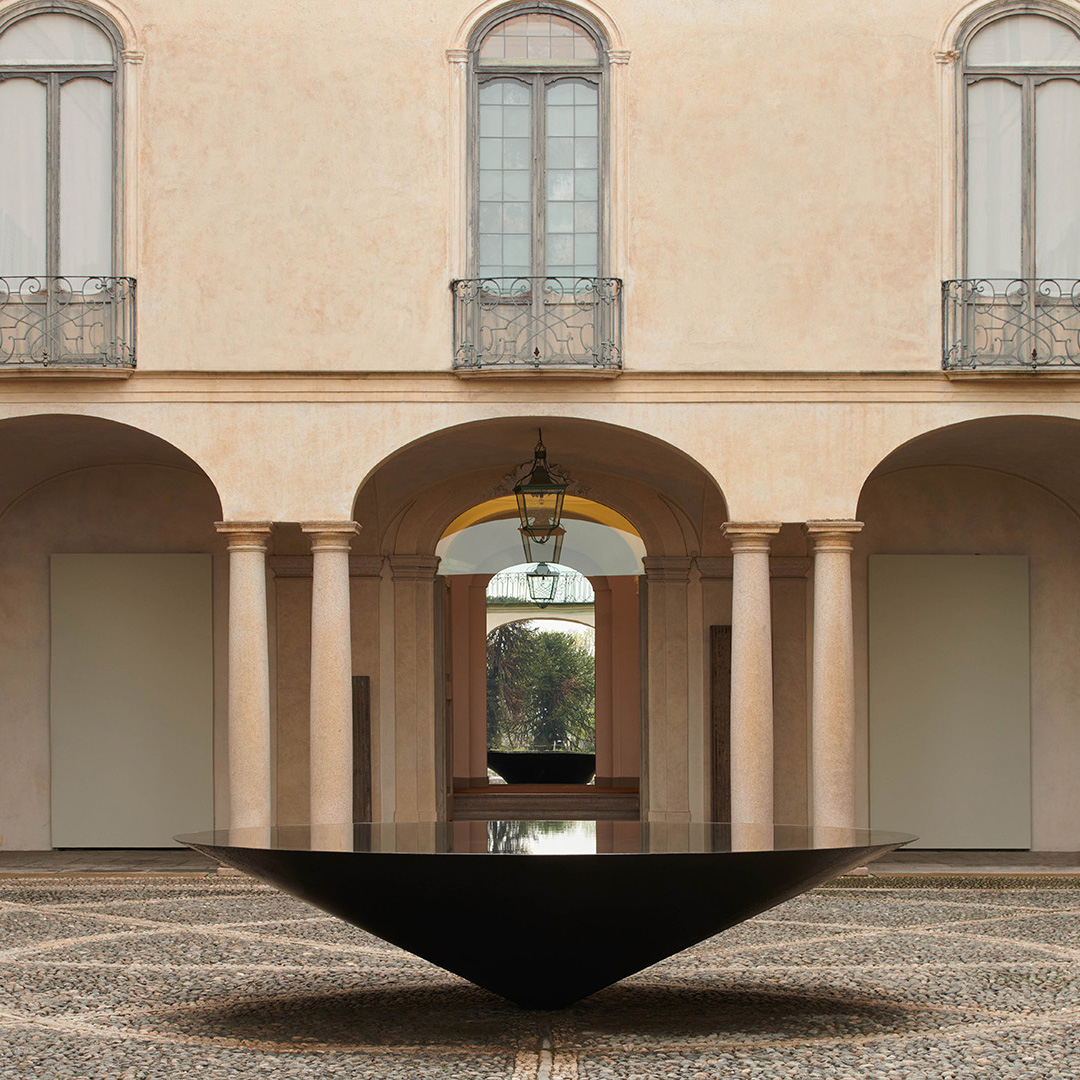 The artworks and the collection
Giuseppe Panza's collection takes inspiration from the themes of light and colour, featuring approximately one hundred fifty minimalist and environmental "site-specific" artworks primarily created by American artists. These pieces are displayed in pristine white rooms, where interiors and exteriors harmoniously blend through a play of light and perspective, inviting contemplation of life's deeper meaning to anyone who enters. Moreover, the collection is accompanied by a selection of pre-Columbian and African artworks, enhancing the villa's historic and original furnishings with an added sense of opulence and significance.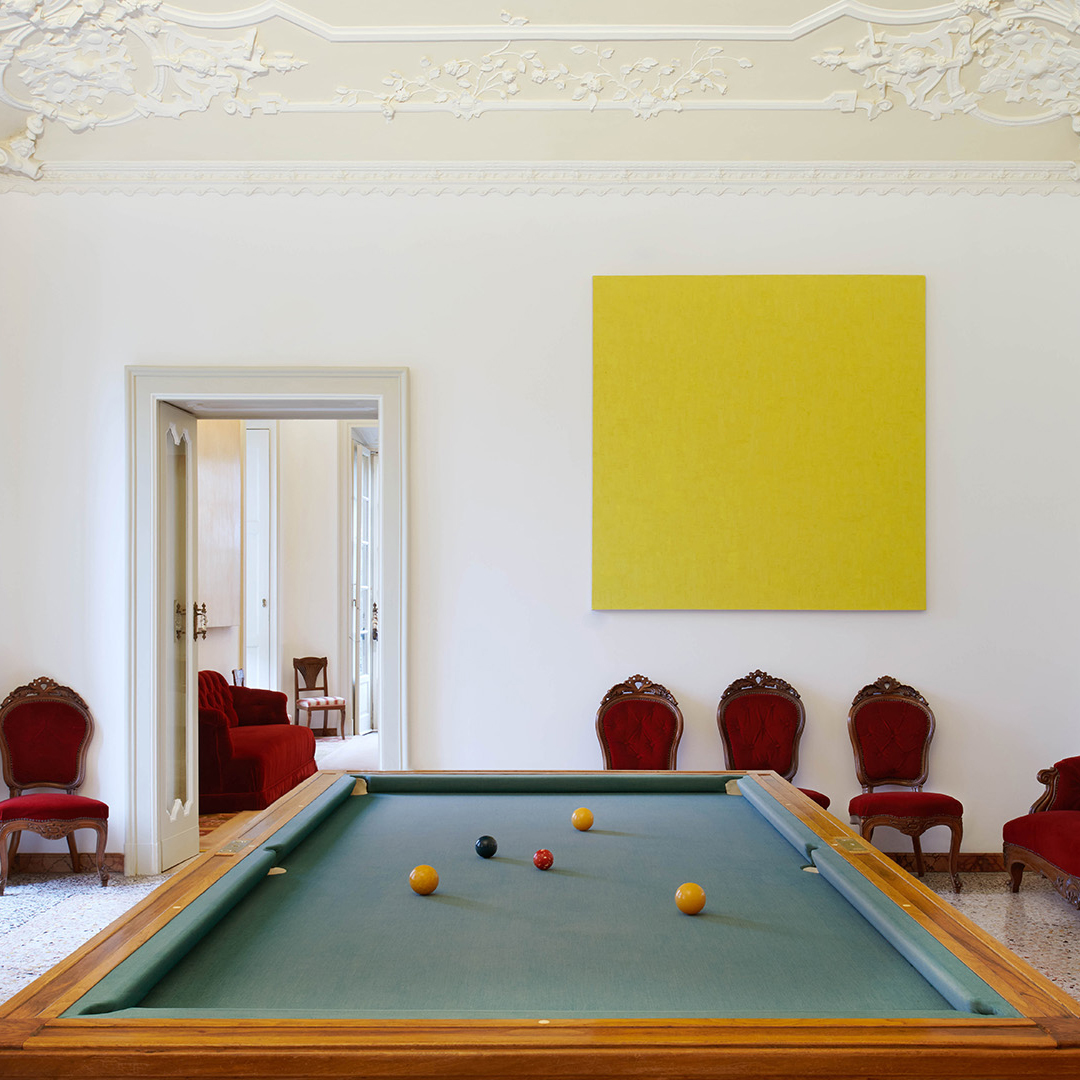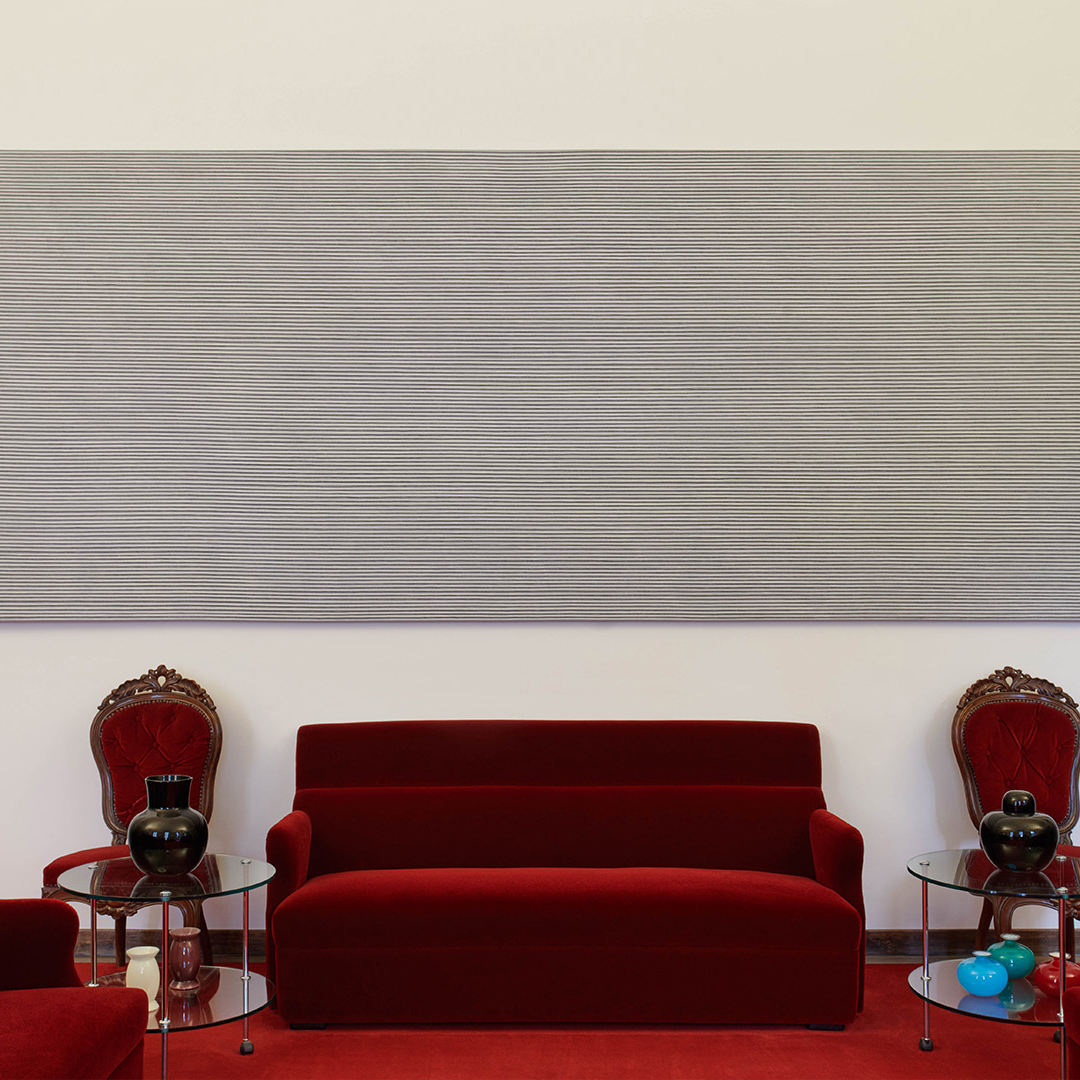 A territorial partnership
In 1996, Villa Panza was donated to FAI – Fondo per l'Ambiente Italiano (National Trust for Italy) by the Panza di Biumo family to preserve and enrich the artistic, cultural, and environmental heritage. Recently, on the occasion of Milan Design Week, Dolce&Gabbana selected this remarkable venue to showcase the brand's deep appreciation for Italian artisans' excellence and the region's artistic and architectural marvels. The brand customized one of the villa's main rooms, adorning it with a striking Zebra print installation and bespoke furnishings.
2023 saw Dolce&Gabbana consolidate its collaboration with FAI, uniting in the protection and promotion of fundamental values such as the Italian spirit, culture, tradition, education and beauty, and thus reaffirming the profound bond for the Italian territory.
During Milan Design Week, Dolce&Gabbana curated an evocative narrative using videos and images featuring the cherished FAI locations in the Virtual Room of the Dolce&Gabbana Casa store at Corso Venezia 7. Notably, the enchanting Villa Panza stood out, representing creativity and refinement.