A fortress of art and history
A beautiful medieval building in the town of Manta in the province of Cuneo, the castle was built as a military outpost in the 13th century and became the residence of the Manta feudal lords in the 15th century. It was a period full of reconstructions commissioned by Valerano Saluzzo della Manta, regent of the Marquis of Saluzzo, who decided to decorate the Sala Baronale with beautiful secular frescoes from the 15th century, which still preserve unique evidence of the chivalric culture of the time.
In fact, on the southern wall, the myth of eternal youth, inspired by the chivalrous tale of the "Roman de Fauvel", is depicted by the fountain of youth, surmounted by the god of Love. On the opposite side of the room, nine worthies and the nine worthy women of classical antiquity embody the chivalrous ideals of military and moral virtues.
During the mid-16th century, the 15th-century complex underwent new renovations, most notably Hall of Grotesques, where there is still significant evidence of Mannerist's paintings, inspired by those in Raphael's Loggias in the Vatican.
This lovely Medieval Fortress still houses one of the most extraordinary examples of late Gothic secular painting inspired by chivalric themes, but that's not all; next to the castle, there's the Church of the Virgin and the Cappella del Cristo, both of which house 15th- and 16th-century frescoes. A stroll through the park also provides spectacular views of the hills and the Alps.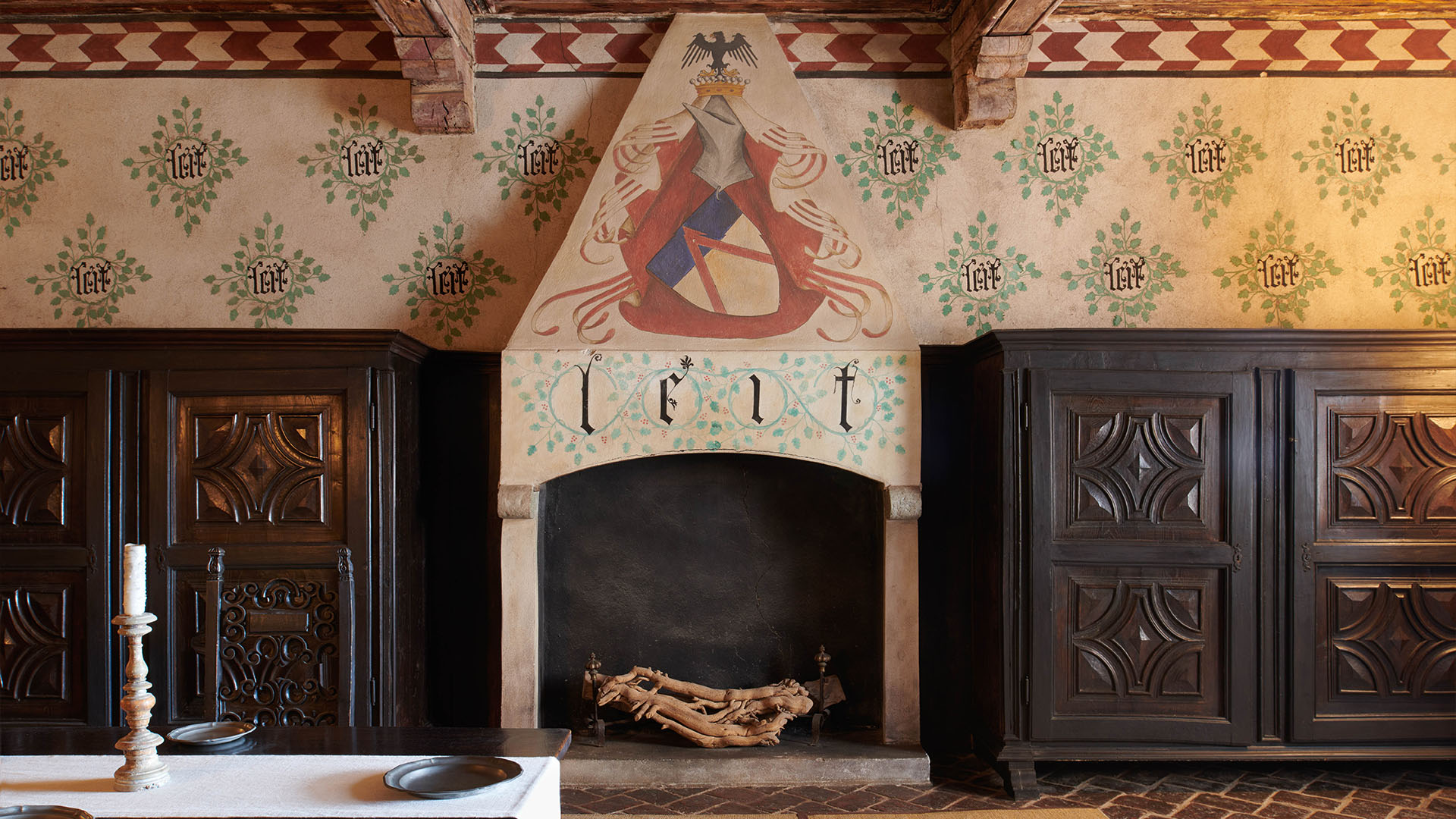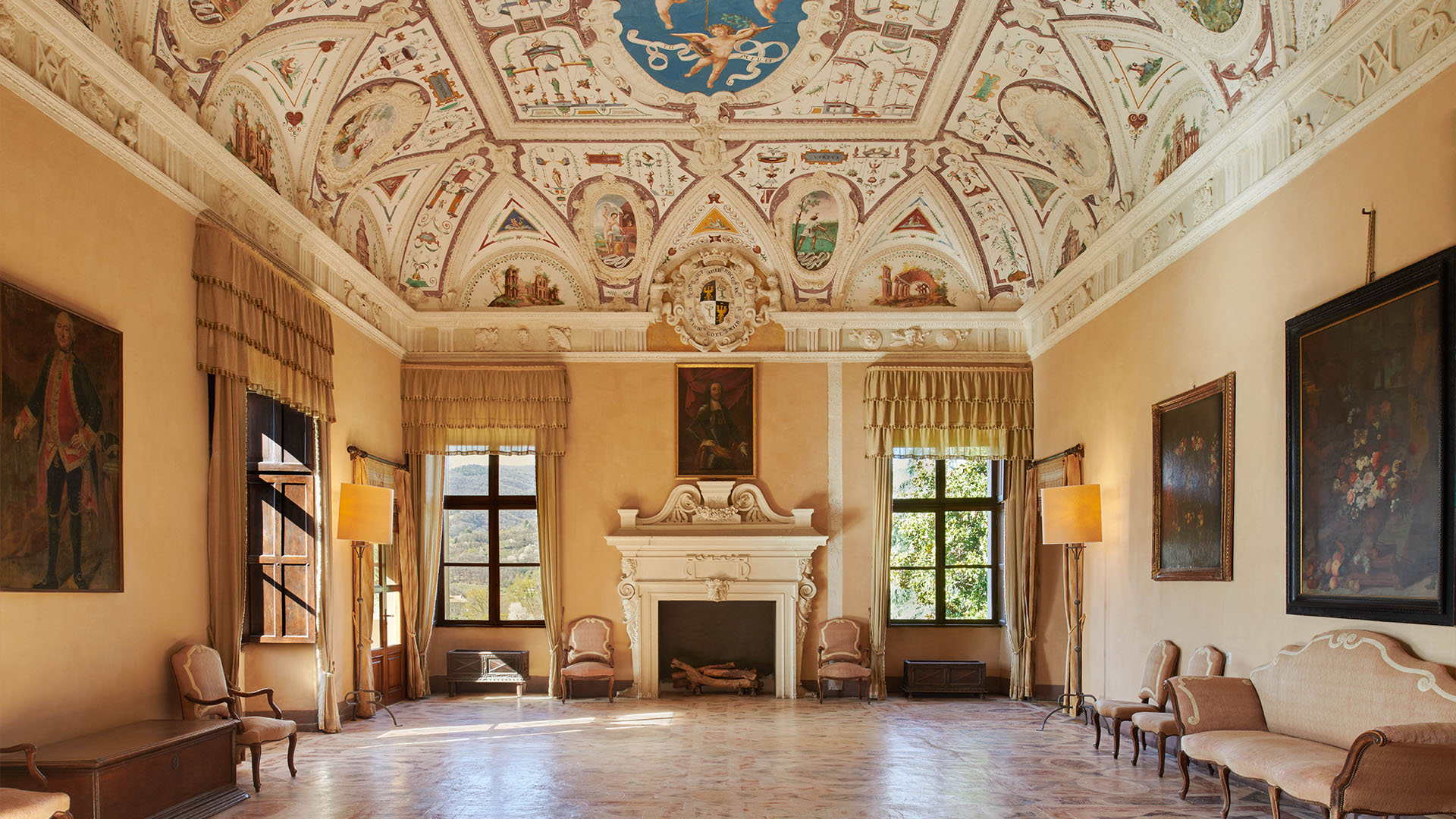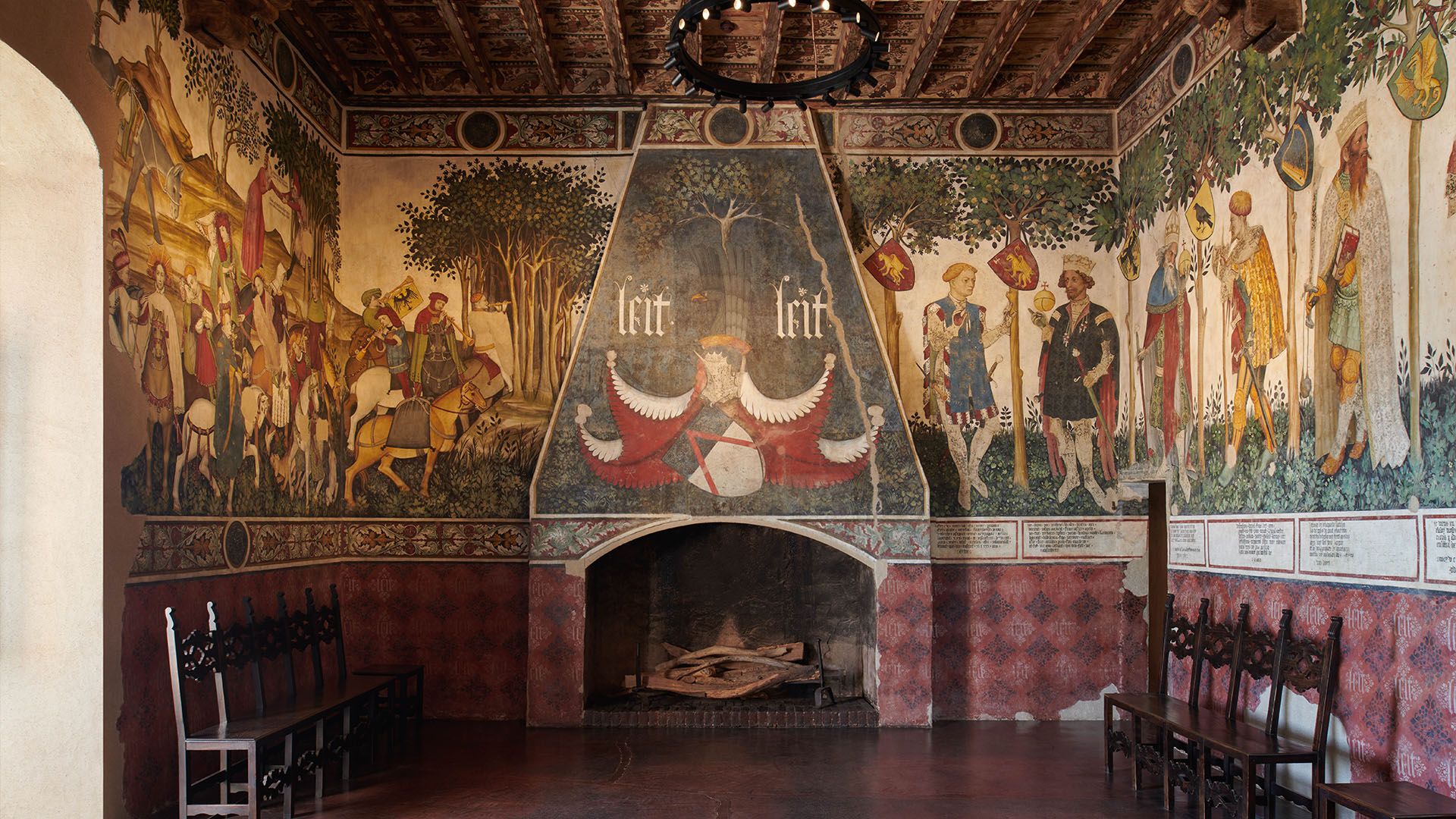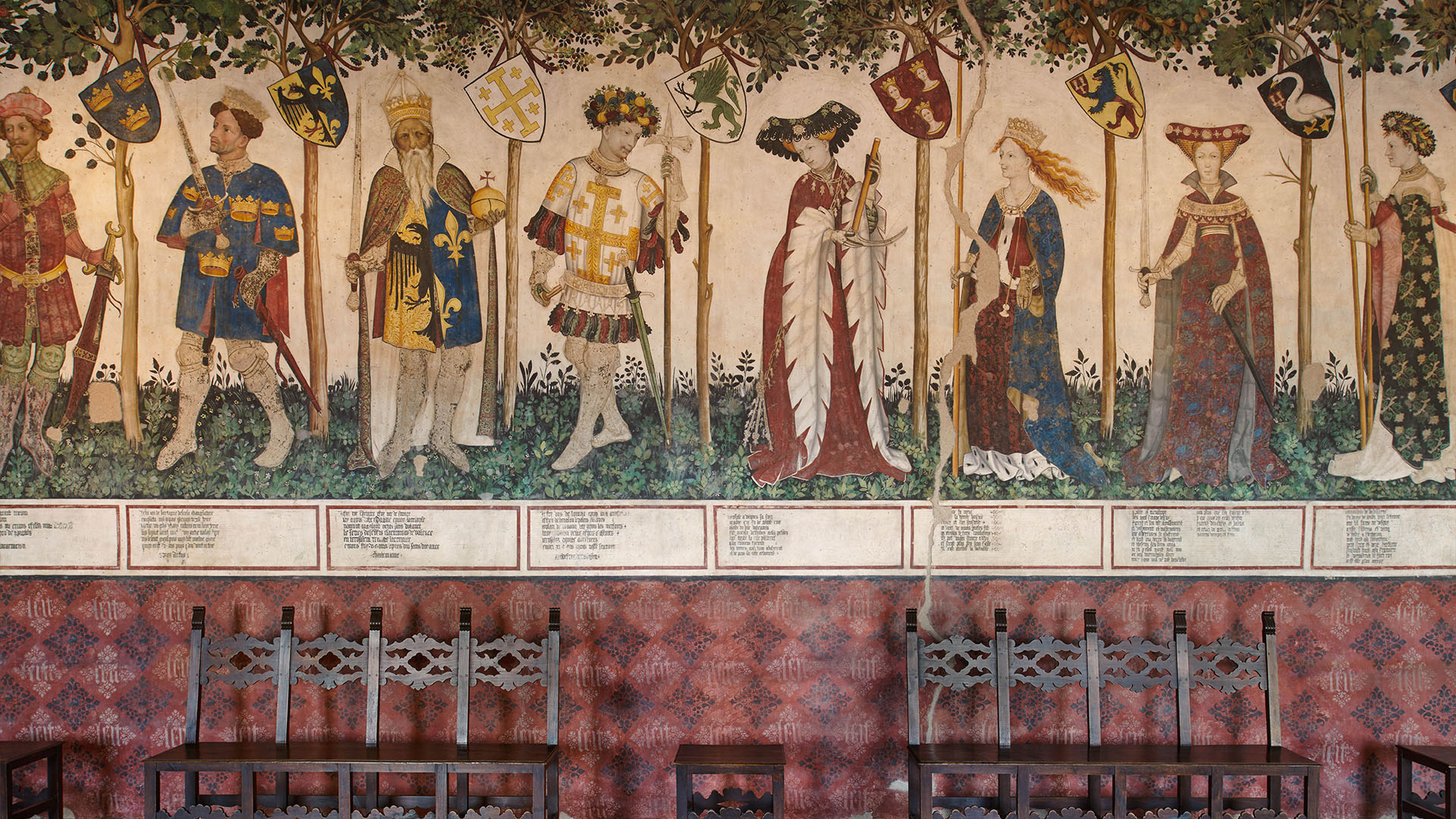 A territorial partnership
Dolce&Gabbana picked the Castle for Milan Design Week after Countess Elisabetta De Rege Provana bequeathed it to FAI – Fondo per l'Ambiente Italiano (The National Trust for Italy) – to encourage the enhancement of Italy's historical, artistic and landscape heritage. The brand, which has long acknowledged and promoted the brilliance of Italian craftmanship as well as the cultural and architectural splendor of the area, personalised one of the Castle's principal chambers with the Blu Mediterraneo print.
Indeed, Dolce&Gabbana entered into a partnership with FAI in 2023 with the aim of defending values like Italianness, culture, tradition, education, and beauty, demonstrating the company's significant ties to the Italian territory.
During Milan Design Week, Dolce&Gabbana celebrated this new collaboration with spectacular window displays throughout the city's stores, displaying a few exclusively created pieces for the Virtual Room located in the Dolce&Gabbana Casa store in Corso Venezia 7. Amongst them is precisely, the Castello della Manta.