Sicilian aesthetics and state of the art technology meet in this collaboration between Dolce&Gabbana and Smeg. Joining creative forces in a truly authentic Made in Italy project, discover Sicily is my Love: a unique collection of domestic appliances created by Smeg with distinct Dolce&Gabbana decorative motifs.
Nothing will bright up your kitchen quite like this blender, toaster, citrus juicer and kettle!
The limited edition blender is characterized by a bright yellow base with traditional Sicilian decorations.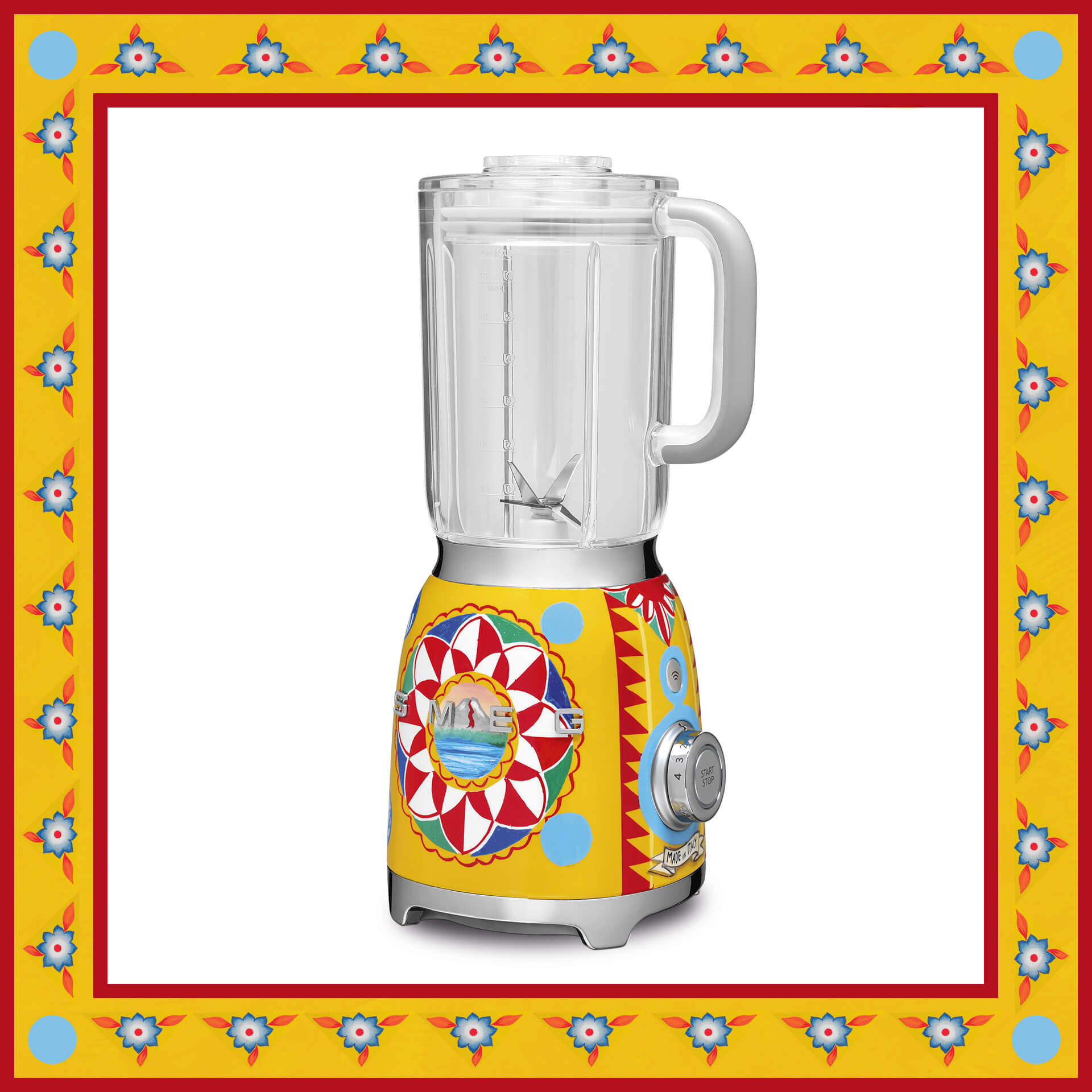 The marvellous two-slice toaster is an exclusive limited edition, decorated with traditional motifs of the famous Sicilian carts.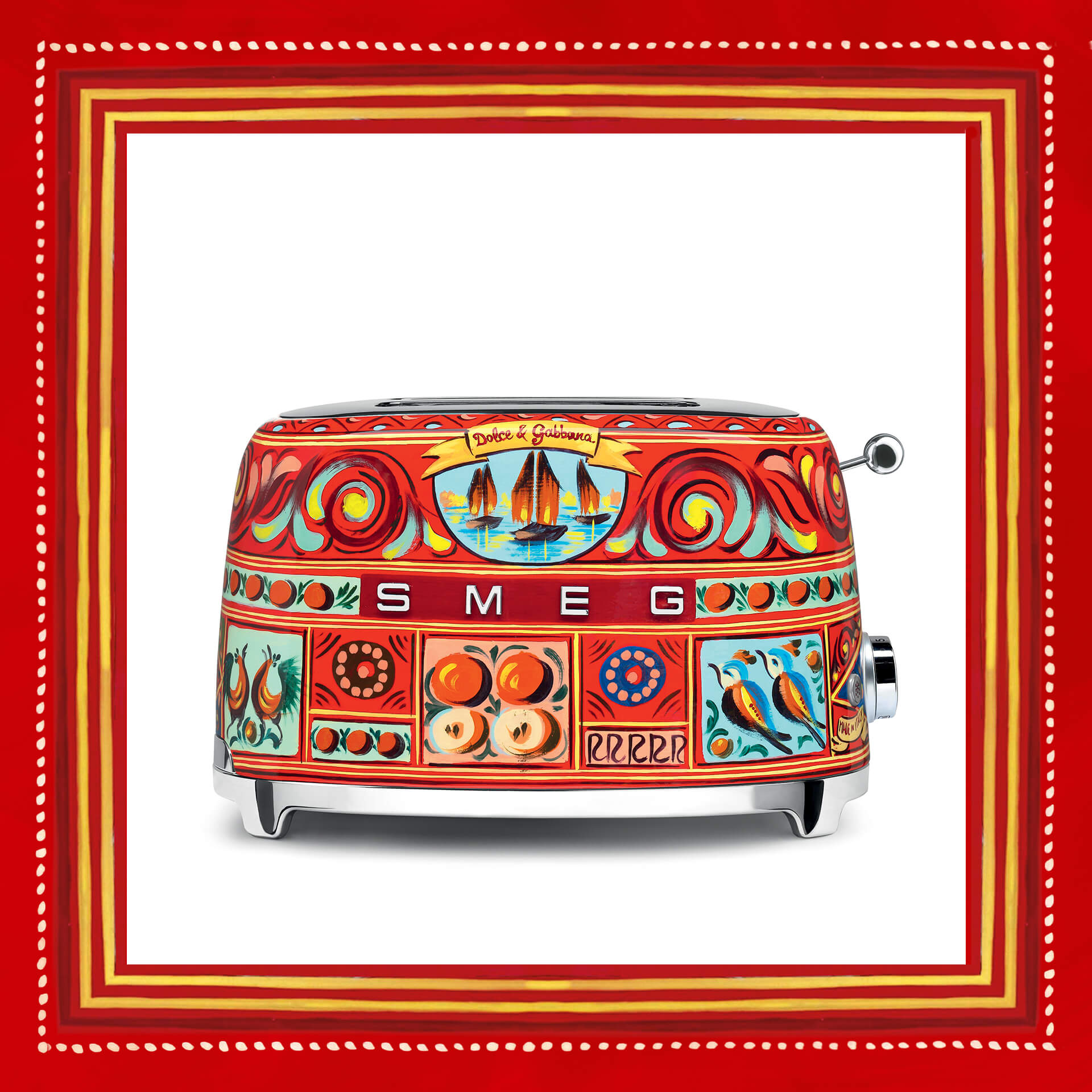 The fusion of style, art, fashion design and appliance manufacturing results in a collection of original and unique electrical appliances.
The limited edition kettle is characterized by the unique Sicilian cart motifs and colourful patterns.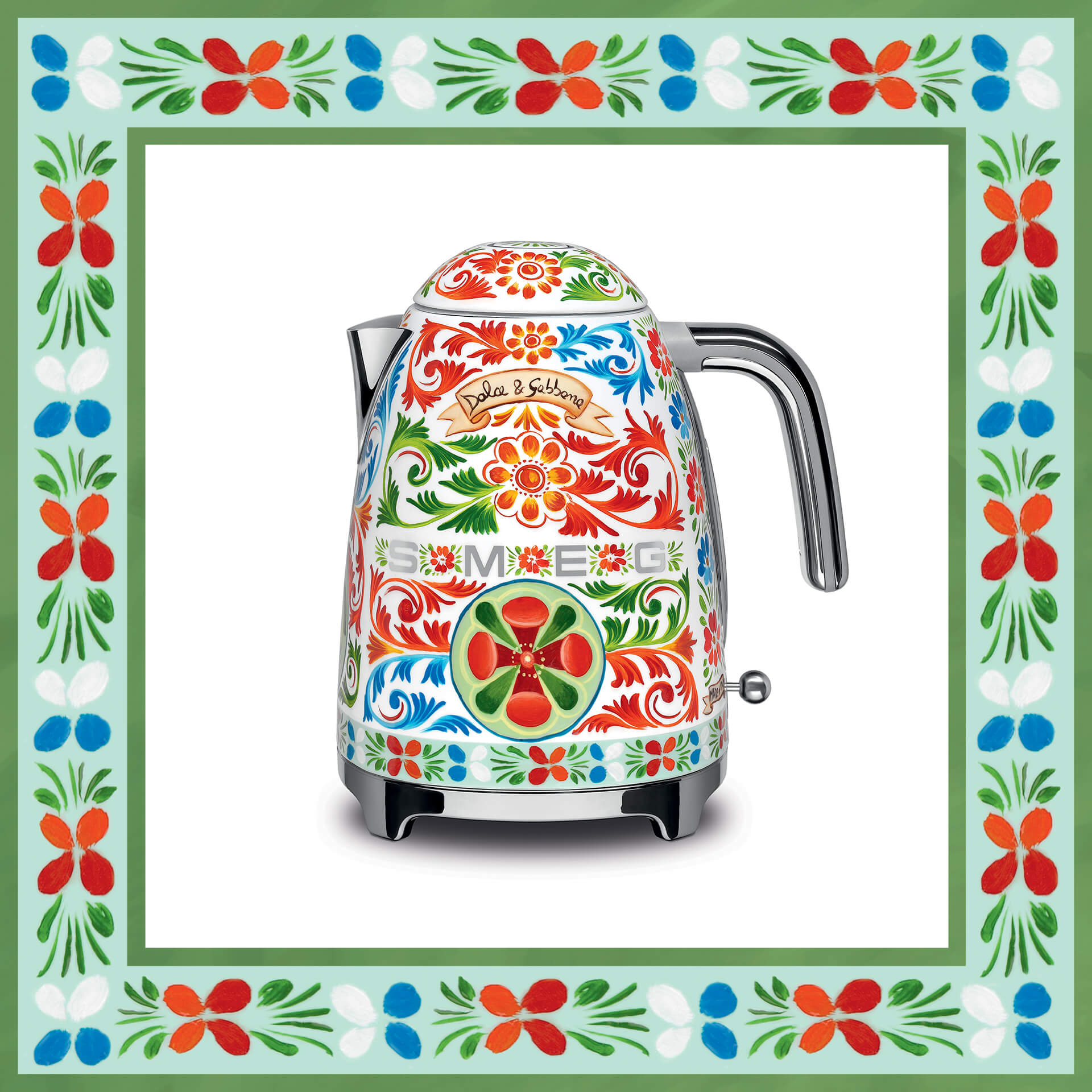 All the products are decorated with symbols that are inextricably associated to Sicily, and more generally with Italy and its cuisine, of which Smeg has always been an interpreter of excellence.
The limited edition citrus juicer tells an all-Sicilian story, adorned with different bright and vivacious colours.