Dolce&Gabbana and Smeg join forces in the creation of 100 numbered fridges painted in the style and according to the tradition of the iconic Sicilian horse drawn carts.
Dolce&Gabbana and Smeg have teamed up once again for the design of a special edition of the FAB28 refrigerator, transforming it into a work of art. The two companies belong to two different creative sectors but are united by strong values and a tradition of "Made in Italy" excellence: sharing similar backgrounds rooted in the family and local territory, they have a deep respect for tradition and their creativity allows them to skillfully combine eras, different specialties, and sensibilities.
The result of this partnership is the special Fab 28 Smeg refrigerator with unique Dolce&Gabbana styling. Each refrigerator features images by Sicilian artists: lemons, the trinacria symbol, cart wheels, medieval knights and battle scenes – all distinctive elements of the poetic marionette theater and the Sicilian Cart as well as important aspects of the aesthetic of Domenico Dolce and Stefano Gabbana. The themes developed for each product are embellished with classic floral motifs.
These 100 exclusive refrigerators – the result of innovation and a meticulous eye for detail – are one-of-a-kind products that combine Smeg quality and technology and Dolce&Gabbana's creativity and masterful artisan workmanship.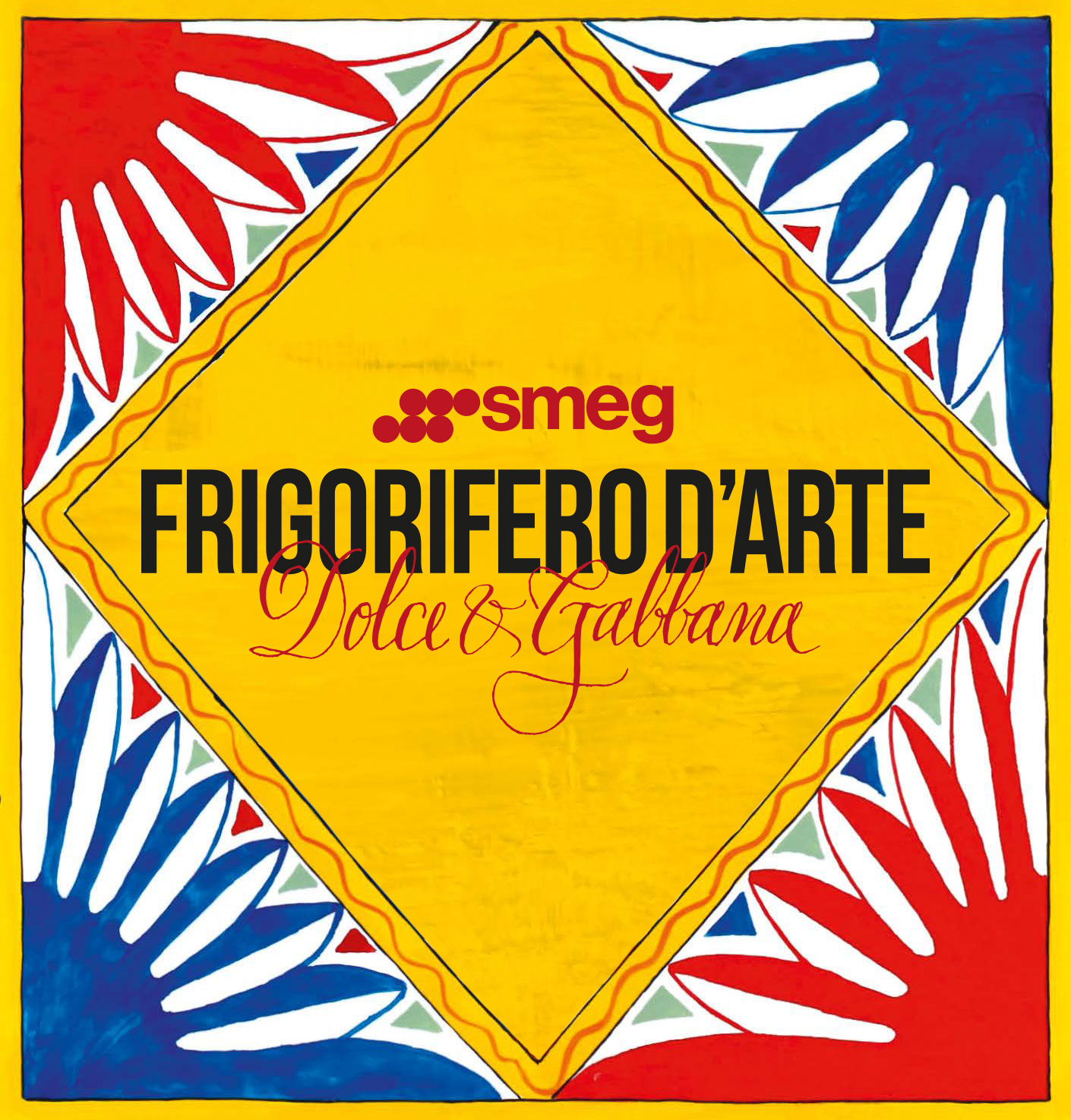 The first examples of this special collection will be presented during the Salone Internazionale del Mobile 2016, which will be held from April 12 to 17 in Milan.
For information on how to acquire a one of a Dolce&Gabbana and Smeg kind fridge please write to DGSmeg@dolcegabbana.it