Dolce&Gabbana unveils Milano Autentica
Dolce&Gabbana pays homage to the city of Milan with a special tribute to its historic stores. Authentic places, imbued with unconditional love for their work, that represent an invaluable social heritage that deserves to be preserved and protected.
Following this vision, Dolce&Gabbana launches the Autentica project featuring twelve small local stores and celebrating their one-of-a-kind artisans and endless efforts to keep their businesses open despite the difficult times, with the aim of supporting and honouring them.
A love for craftsmanship and beautiful things is declared in the project's manifesto, with each letter of the word "Autentica" dedicated to a characteristic value.
From February 22nd to 28th, the staff of these enchanted places, where time appears to have stopped, will wear exclusive Dolce&Gabbana designs, created in collaboration with Burro Studio, that combine contrasts, iconic patterns and each of the store's characteristic symbols.
Dolce&Gabbana unveils Milano Autentica
Carlon dairy, since 1941.
A precious heritage of grandmother Antonella, who is still running the business with her husband, Tony.
Giovanni Borgonovo flower shop.
A family-run business with 120 years of history.
Pellegrini butcher shop, since 1949.
Created from a dream of Milena and her husband, the shop is currently run by their son, Giorgio.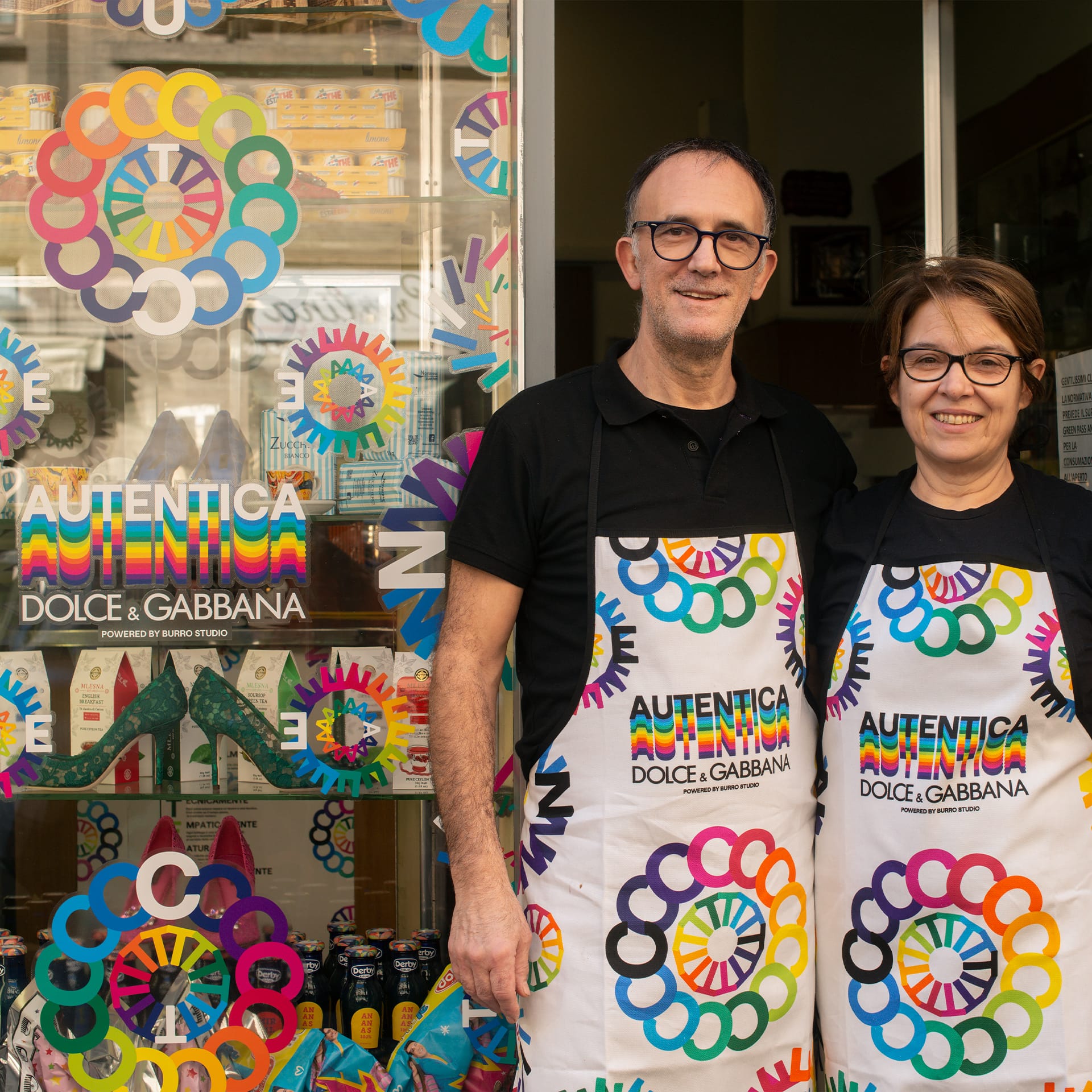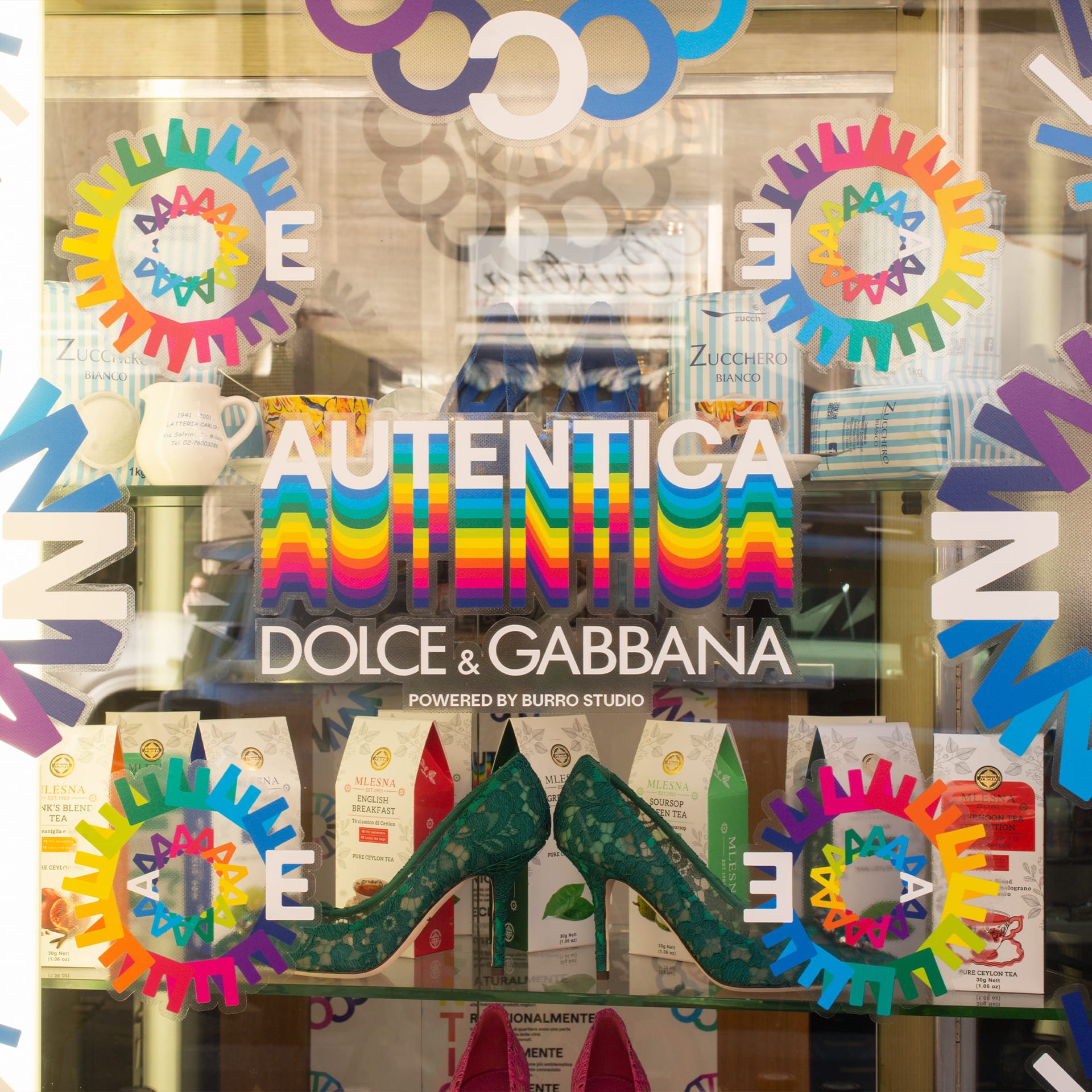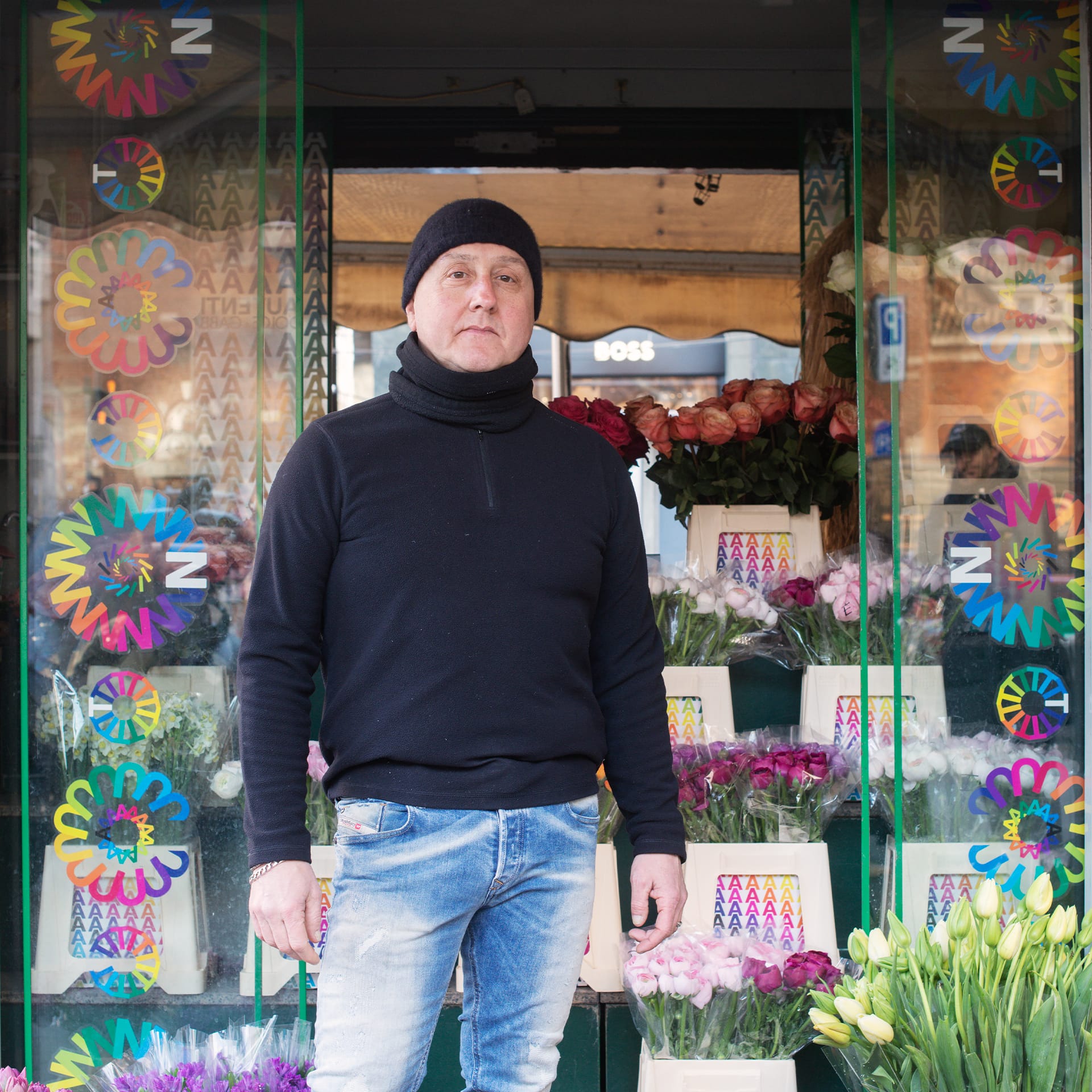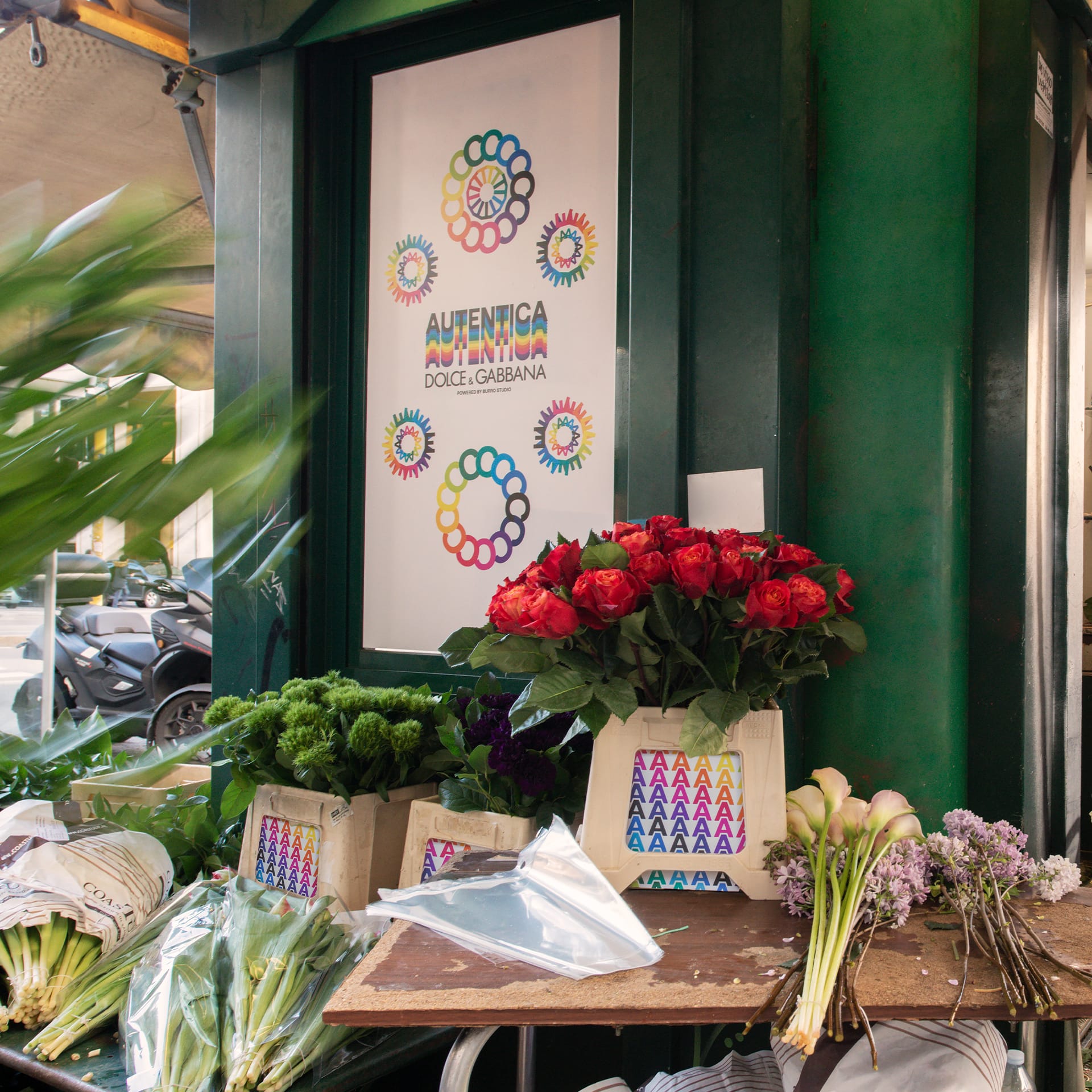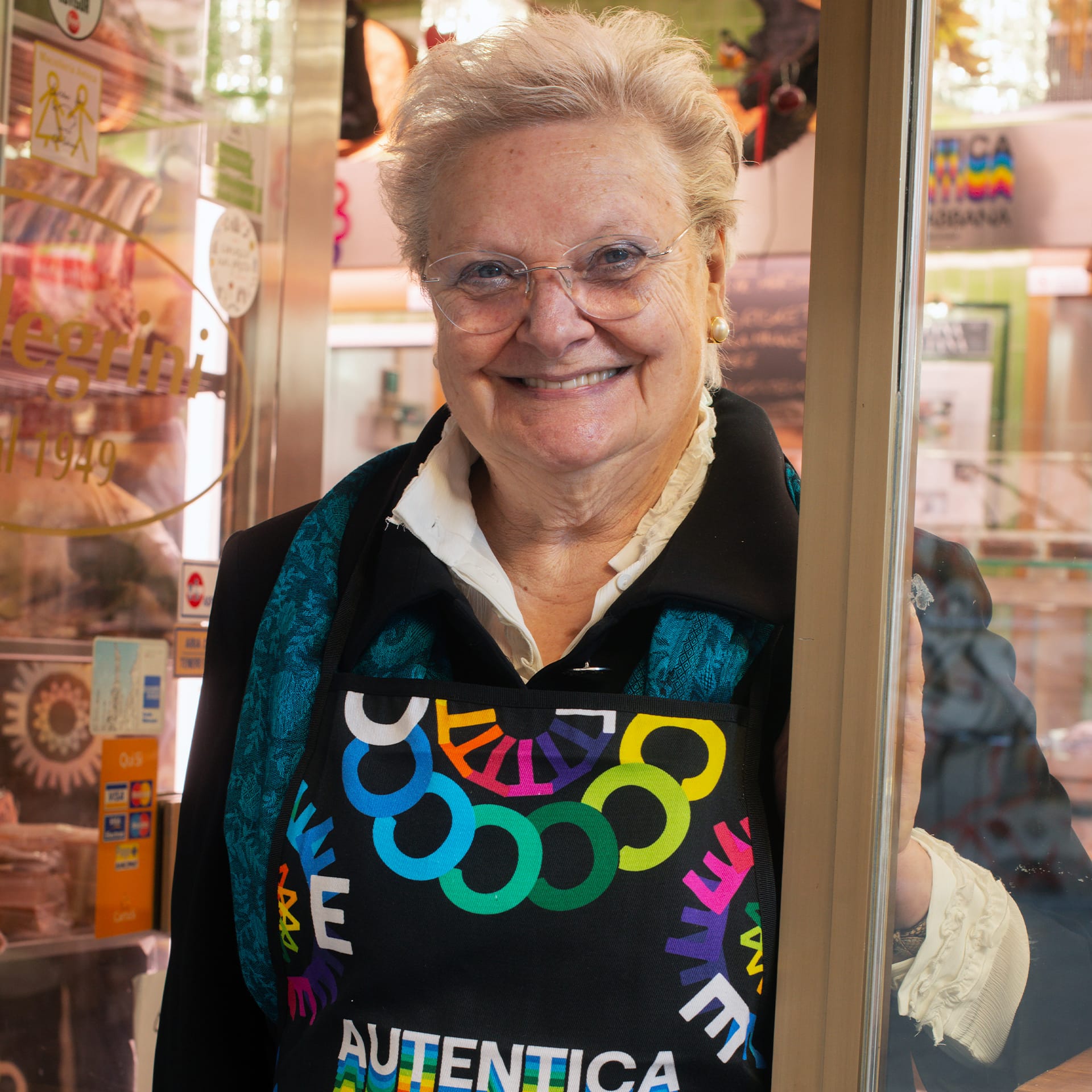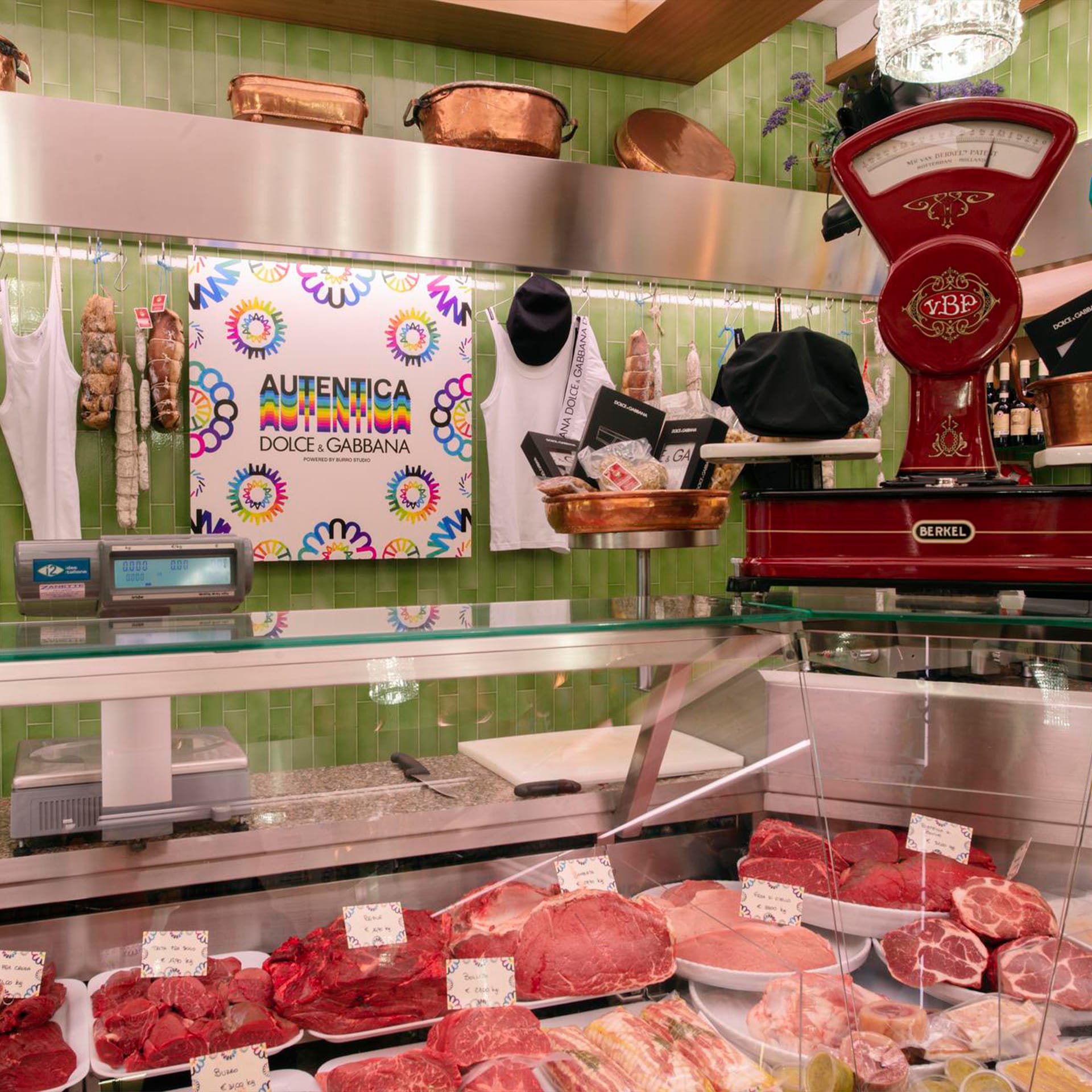 Dolce&Gabbana unveils Milano Autentica
Fratelli Mai delicatessen and rotisserie, since 1943.
The two Mai brothers keep the business running as a real Milanese meeting place, the shop was founded by their father in 1943.
T. Prato hardware store, since 1927.
The neighborhood's meeting place that has always been operated by the family, passing from generation to generation.
Bar Picchio, since 1969.
Since the business has been passed to Caterina and her husband in 1969, Bar Picchio has become a meeting place for anyone who wants to socialise.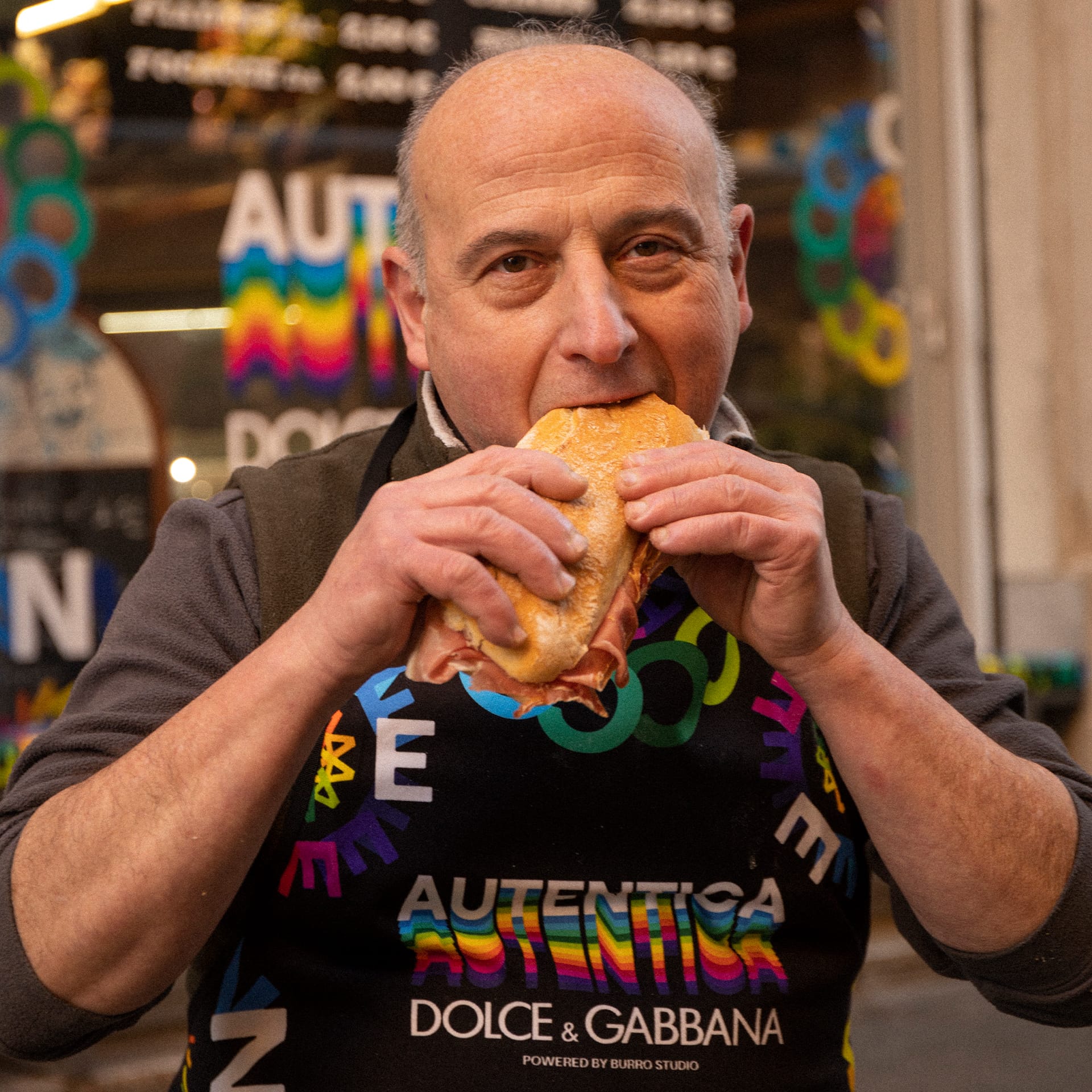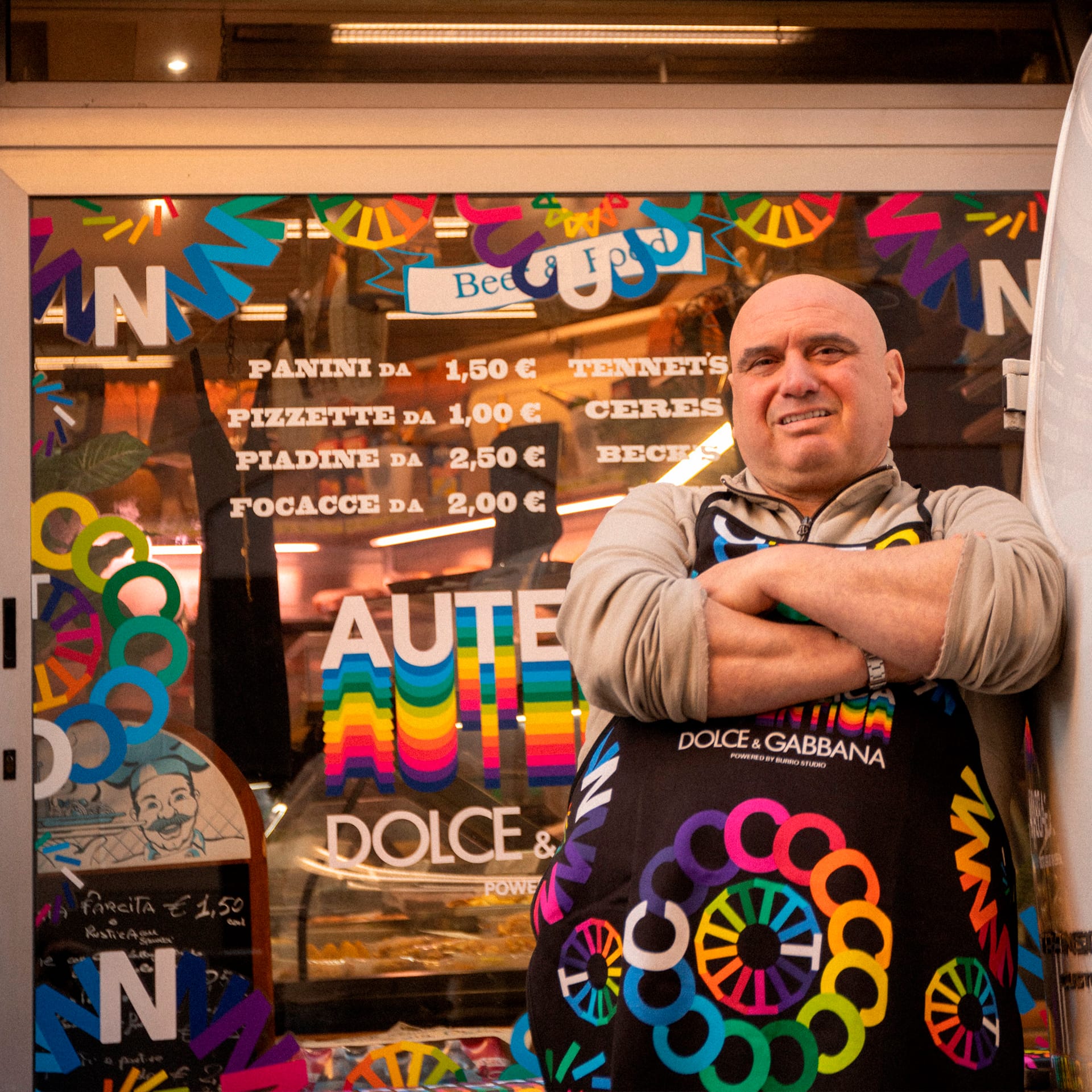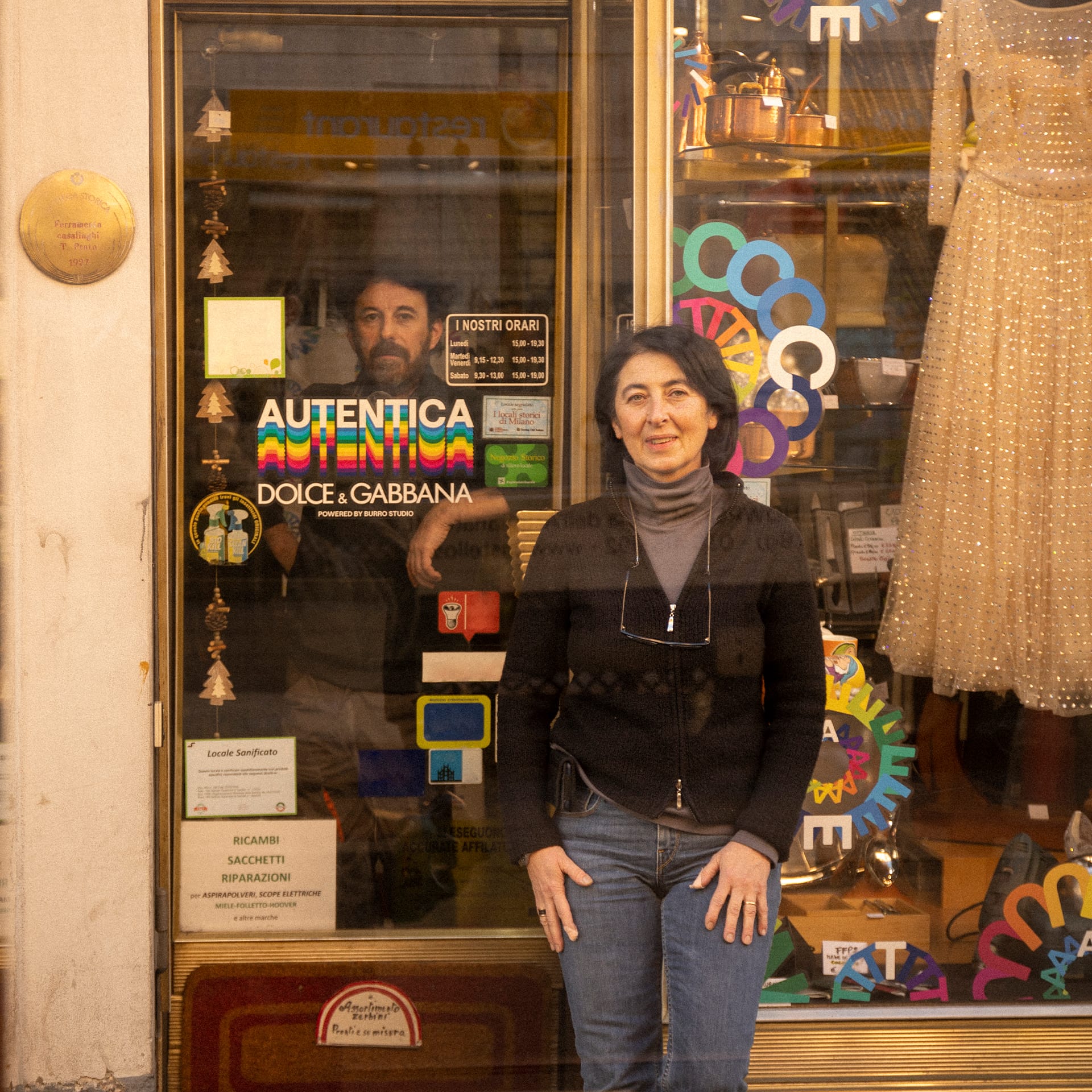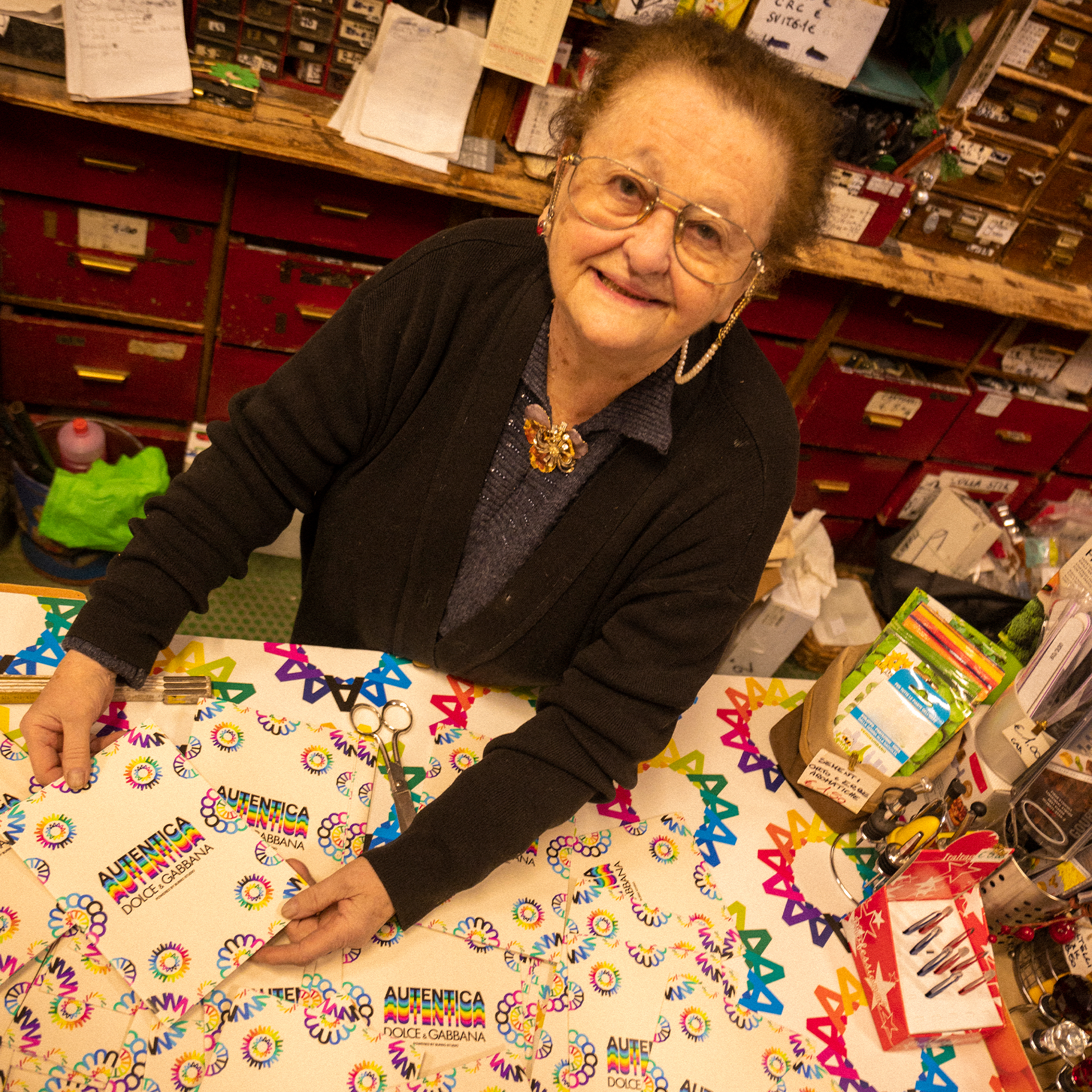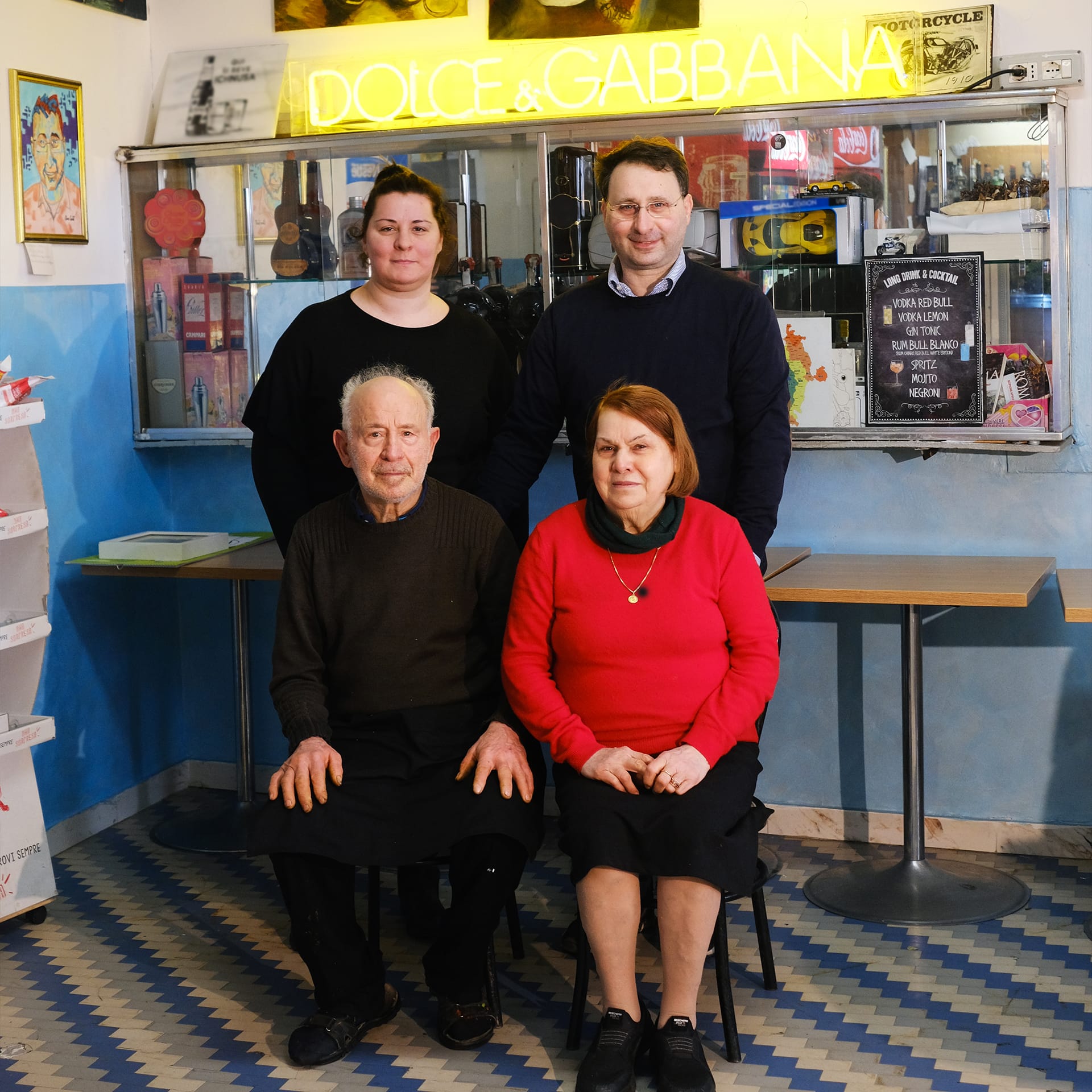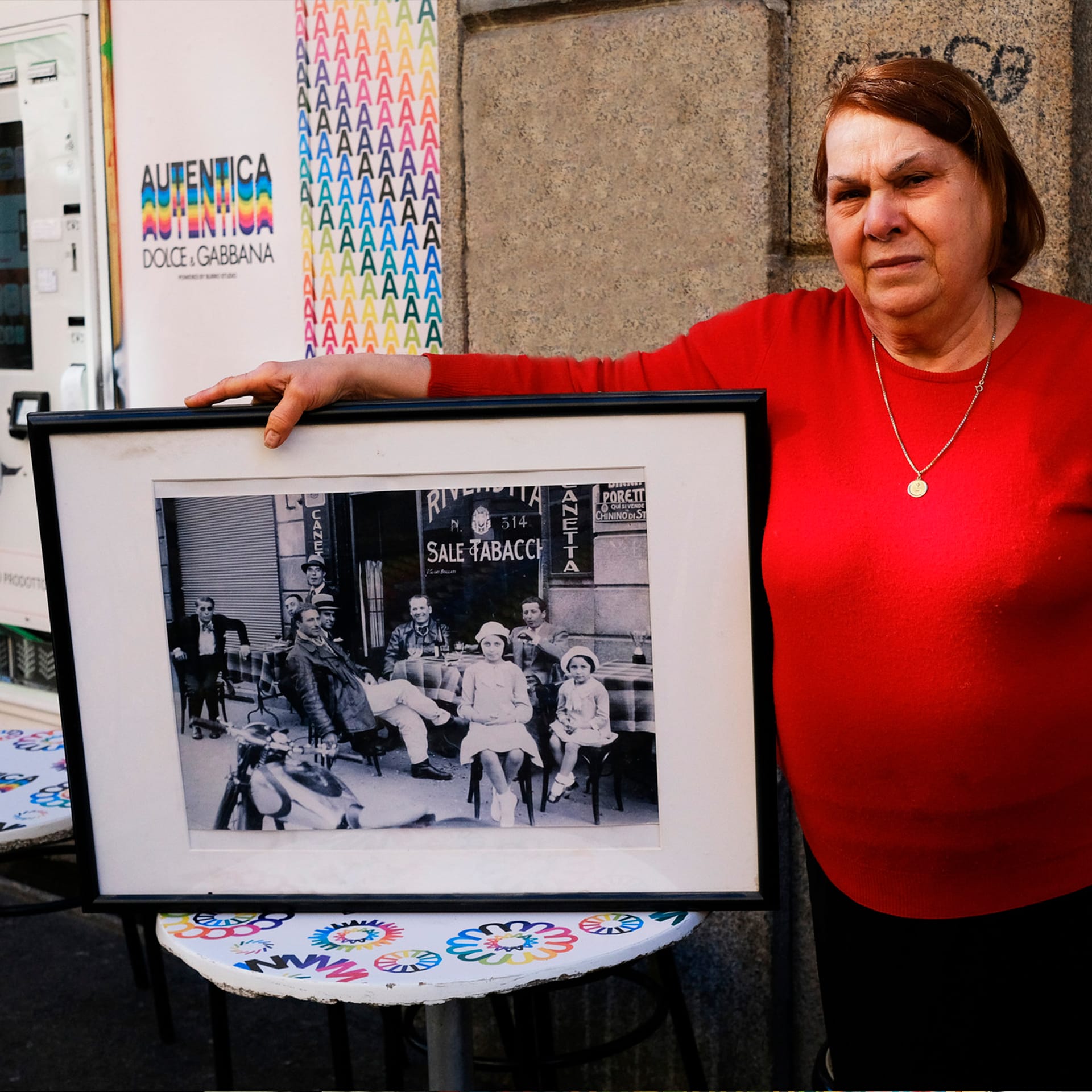 Dolce&Gabbana unveils Milano Autentica
Fiera del Libro, since 1968.
A local meeting place that became the city's favorite location, founded by Adriano Guaitamacchi.
Sommariva bakery, since 1919.
Created in the early 1900s from the passion of Gina Grandi, who passed the business to a young pastry chef Giorgio Sommariva in 1976. The bakery is currently run by Giorgio together with his wife Teresa and their sons, Gianluca and Ivan.
New San Francisco, since 1981.
A record store owned and run by Francesco Galli.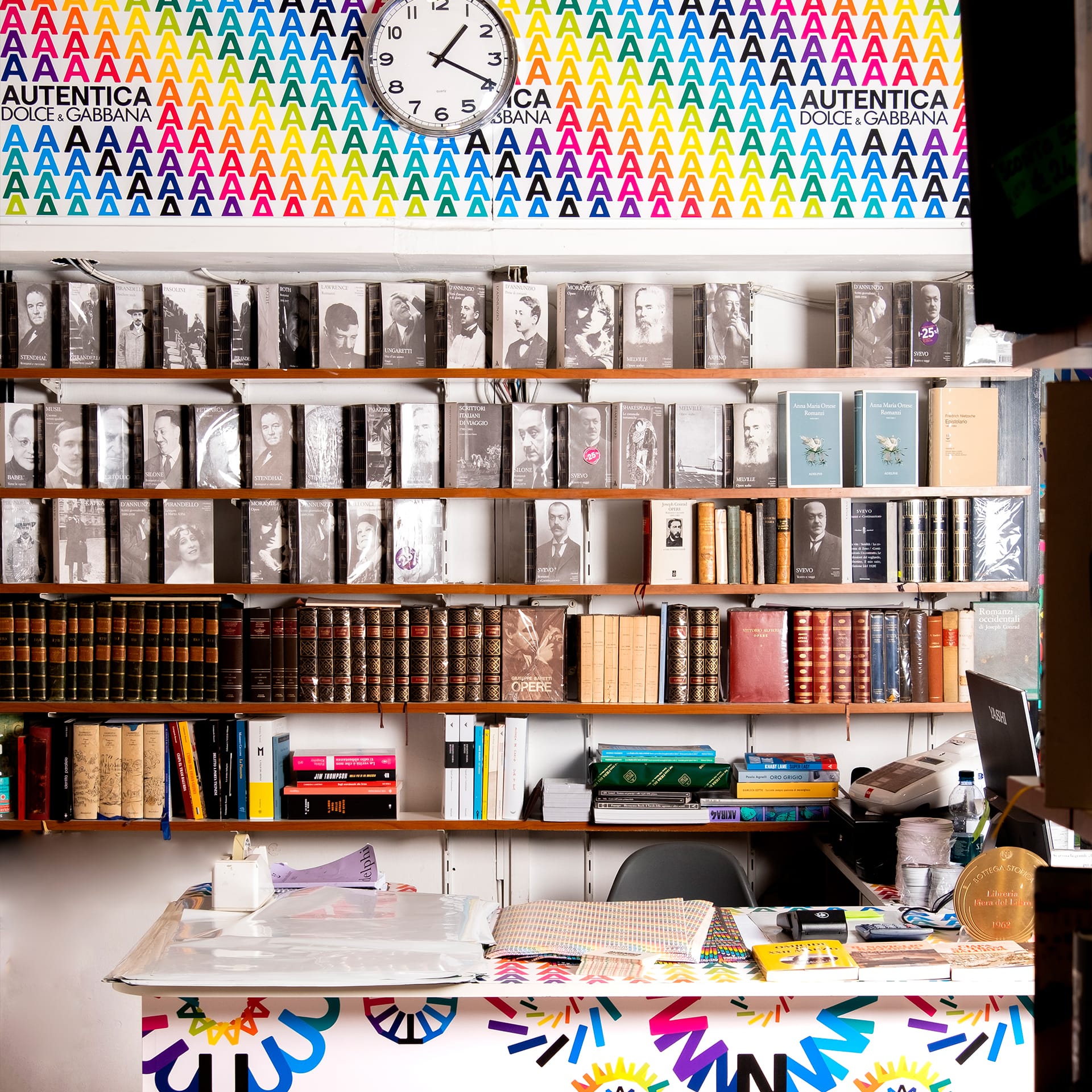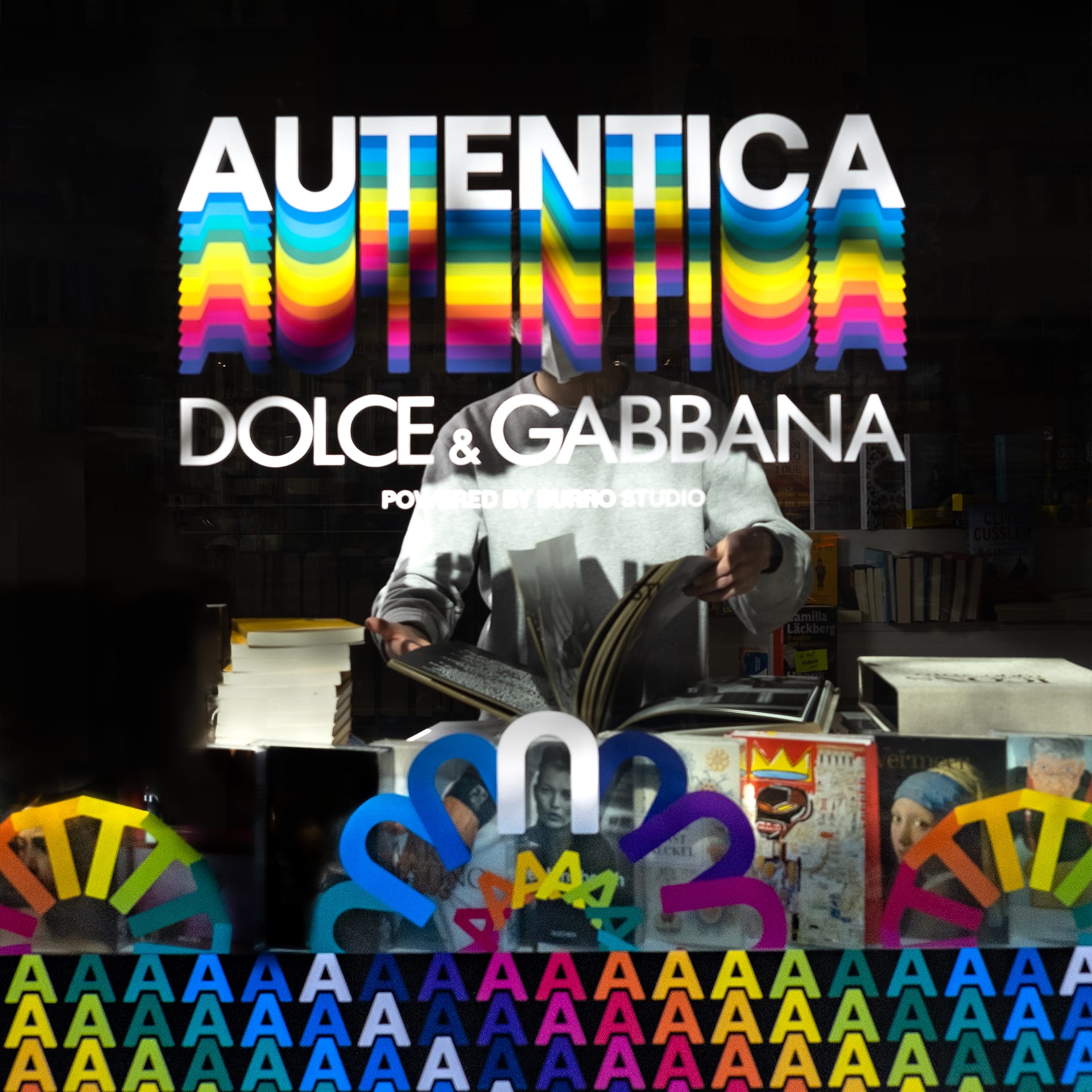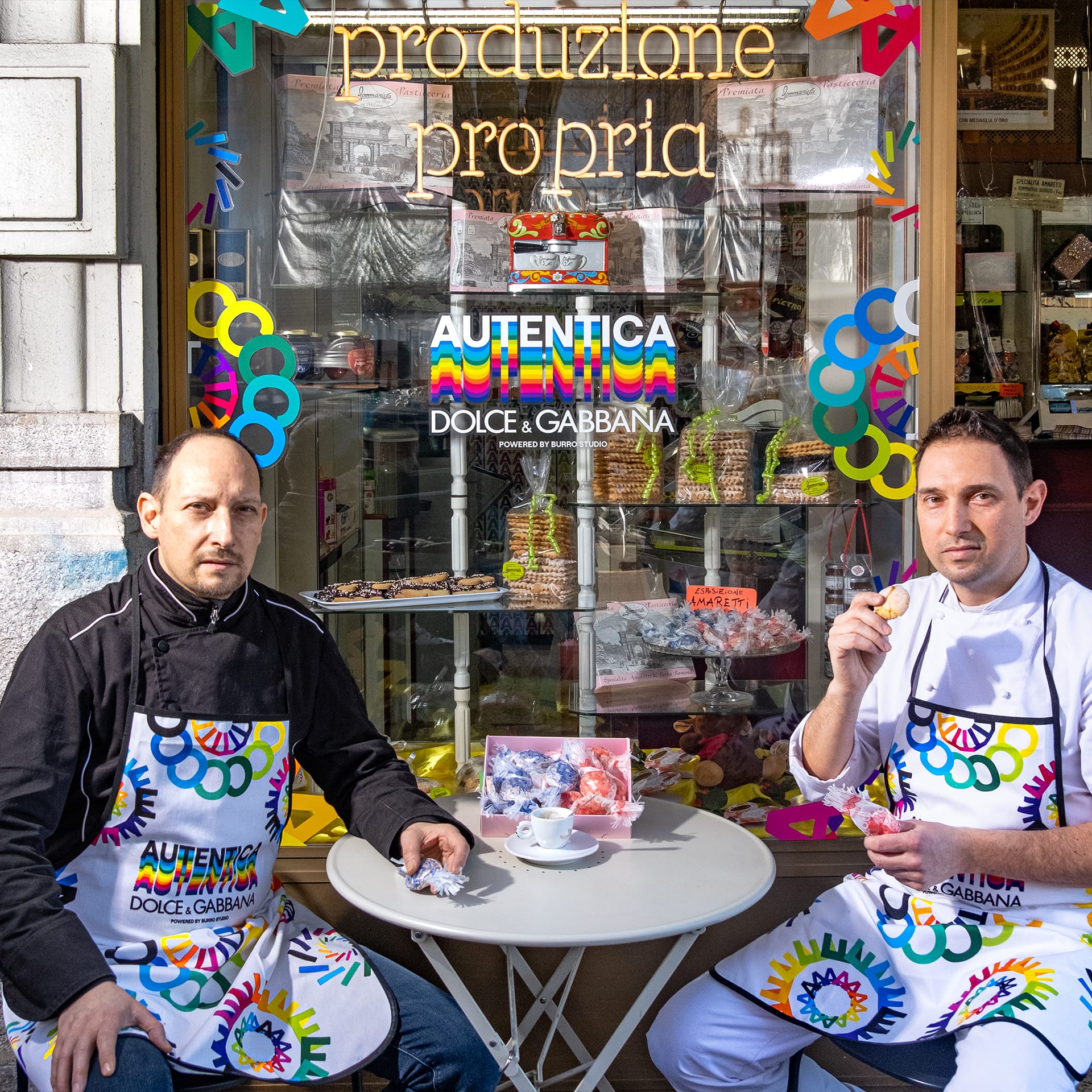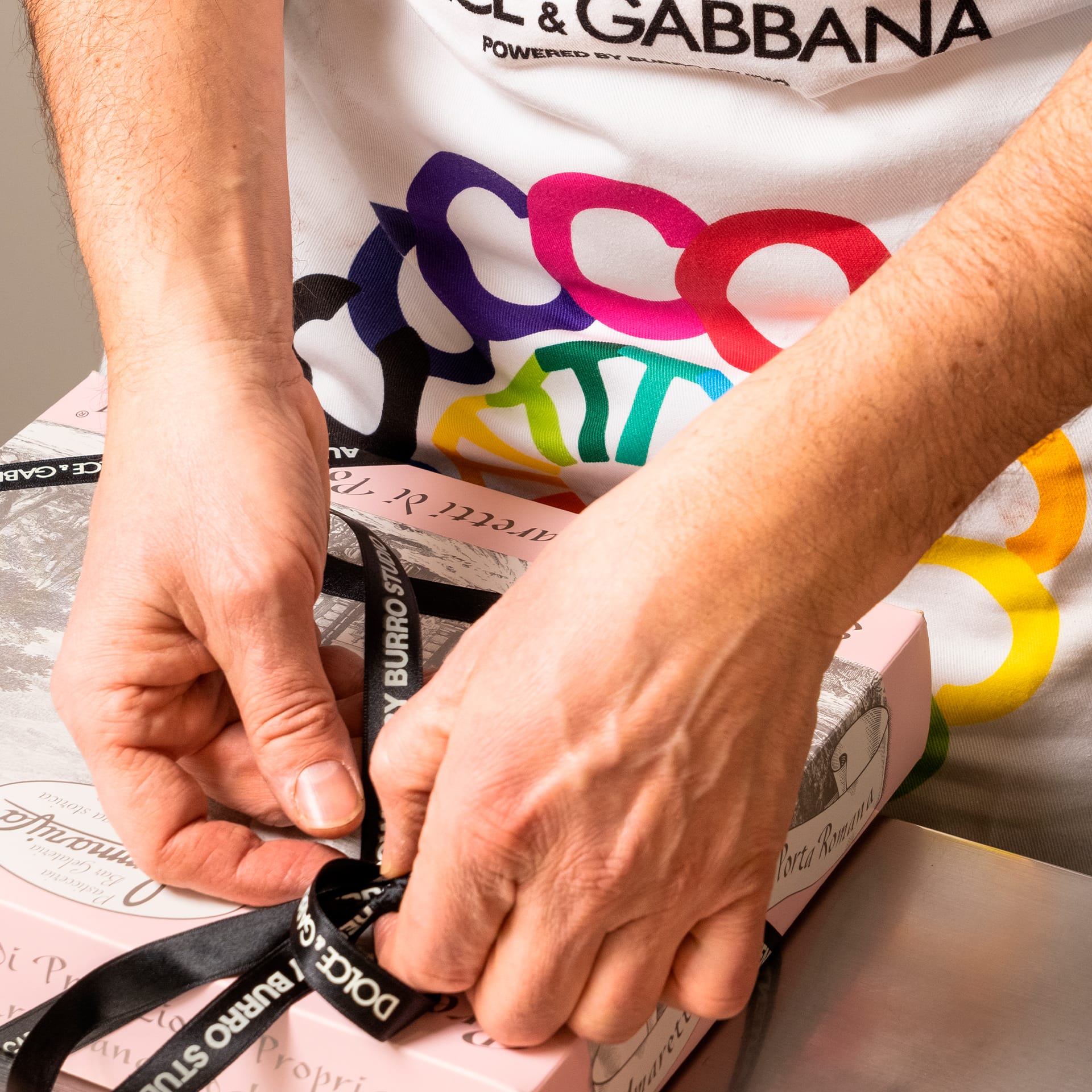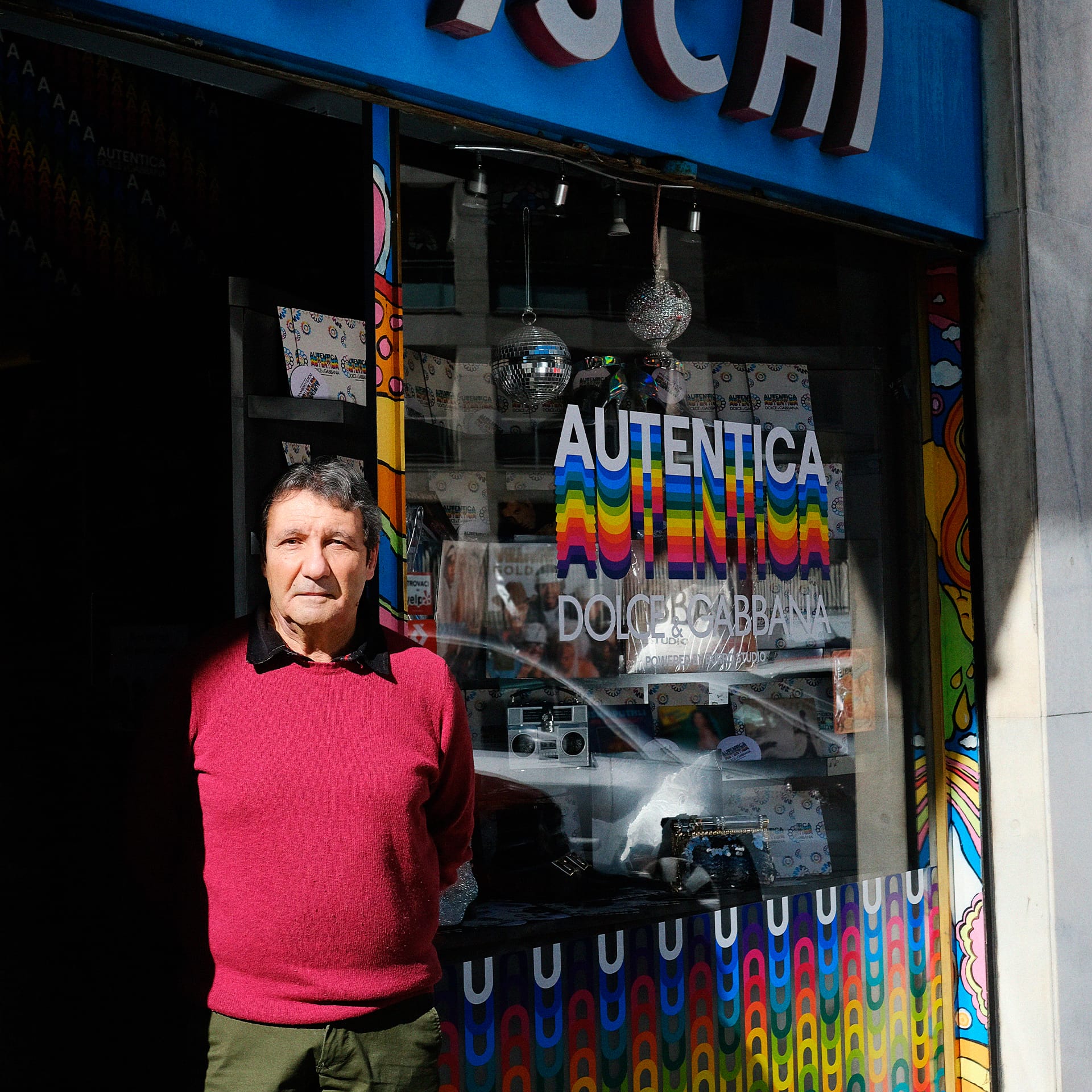 Dolce&Gabbana unveils Milano Autentica
Boati Stationery shop, since 1942.
Founded by Claudio Boati and currently run by his nieces, Chiara and Giulia.
Artigianoteca, since 1937.
A small artisanal shop, currently run by its third generation of shoemakers and bag makers.
Stucchi bakery, since 1944.
A family-run business currently operated by the couple, Caterina and Adriano.