Timeless silhouettes, masterly crafted fabrics and Sicily, whether widows or sharply tailored Sunday bests, are the pillars of the brand's DNA.
The values that inspire Dolce&Gabbana are as intrinsic to the culture of Italy as they are to the DNA of the brand. These values, and the images they conjure are distilled by Dolce&Gabbana into the brand's classics, be it fabrics, looks, colour palettes or the aura projected by the man or woman who chooses to wear them. The timelessness and relevance of these creations is down to their simplicity and how instantly recognizable they are, and how these are laden with significance and symbolism which goes beyond fashion.
It is this balance between symbolism, tradition, imagination and pure fashion that cements black lace, the three piece suit, the simple black cardigan, the lingerie dress or the Sicily tote as bastions of Dolce&Gabbana's DNA making them timeless classics which transcend trends as they are inspired by something all together different: the innate masculinity of men, and the innate femininity of women.
Thus, the black lace dress, a fabric which has unusual connotations having been taken from the mourning attire of Sicilian widows and masterfully transformed into a classic, which exudes sensuality. Lingerie inspired shifts too, attest to Dolce&Gabbana's will to look at what is underneath and bring it to light, whether a slip, or an intrinsic quality. And the cardigan, this simple little piece of clothing, that thrown on top of a lingerie inspired dress reveals much more than it conceals.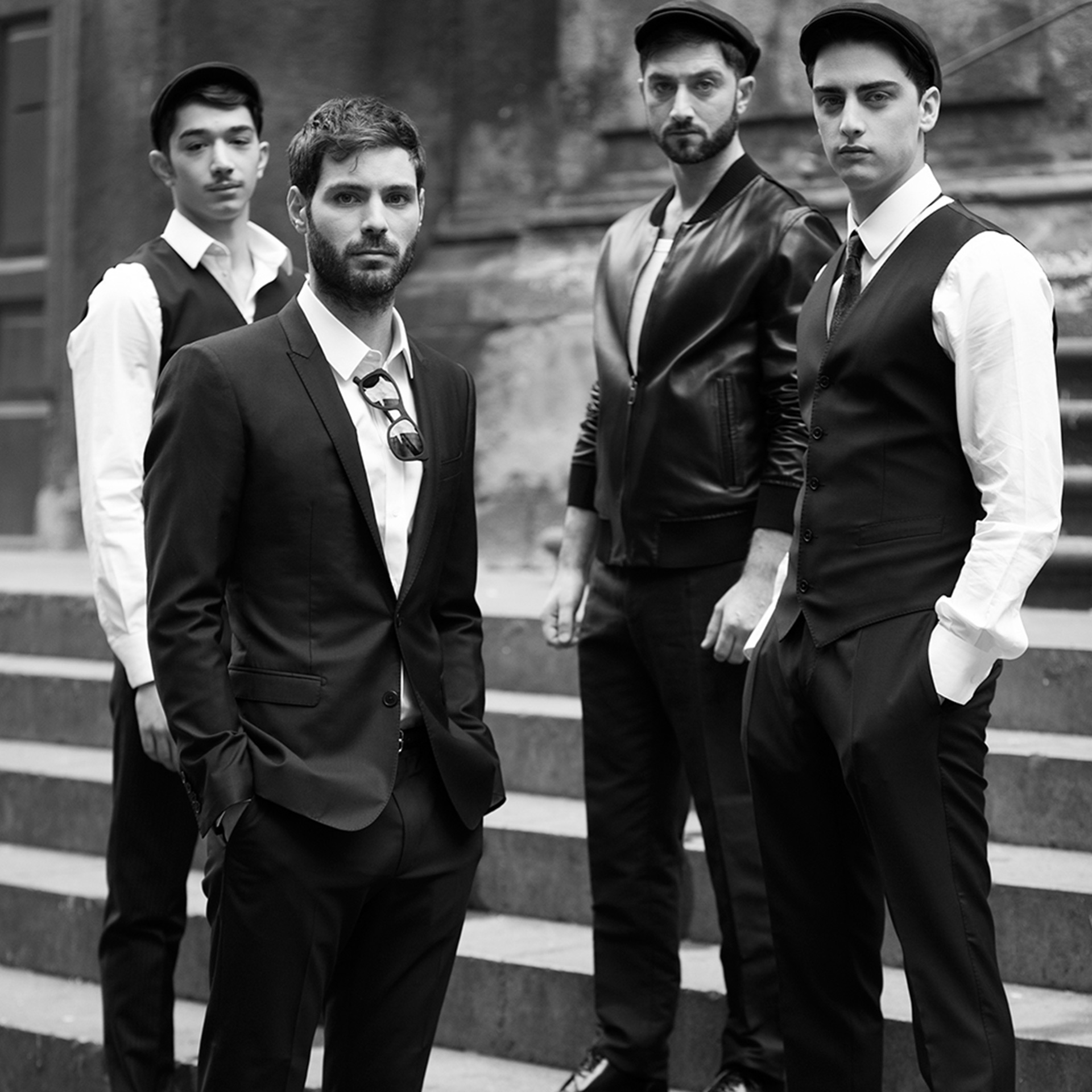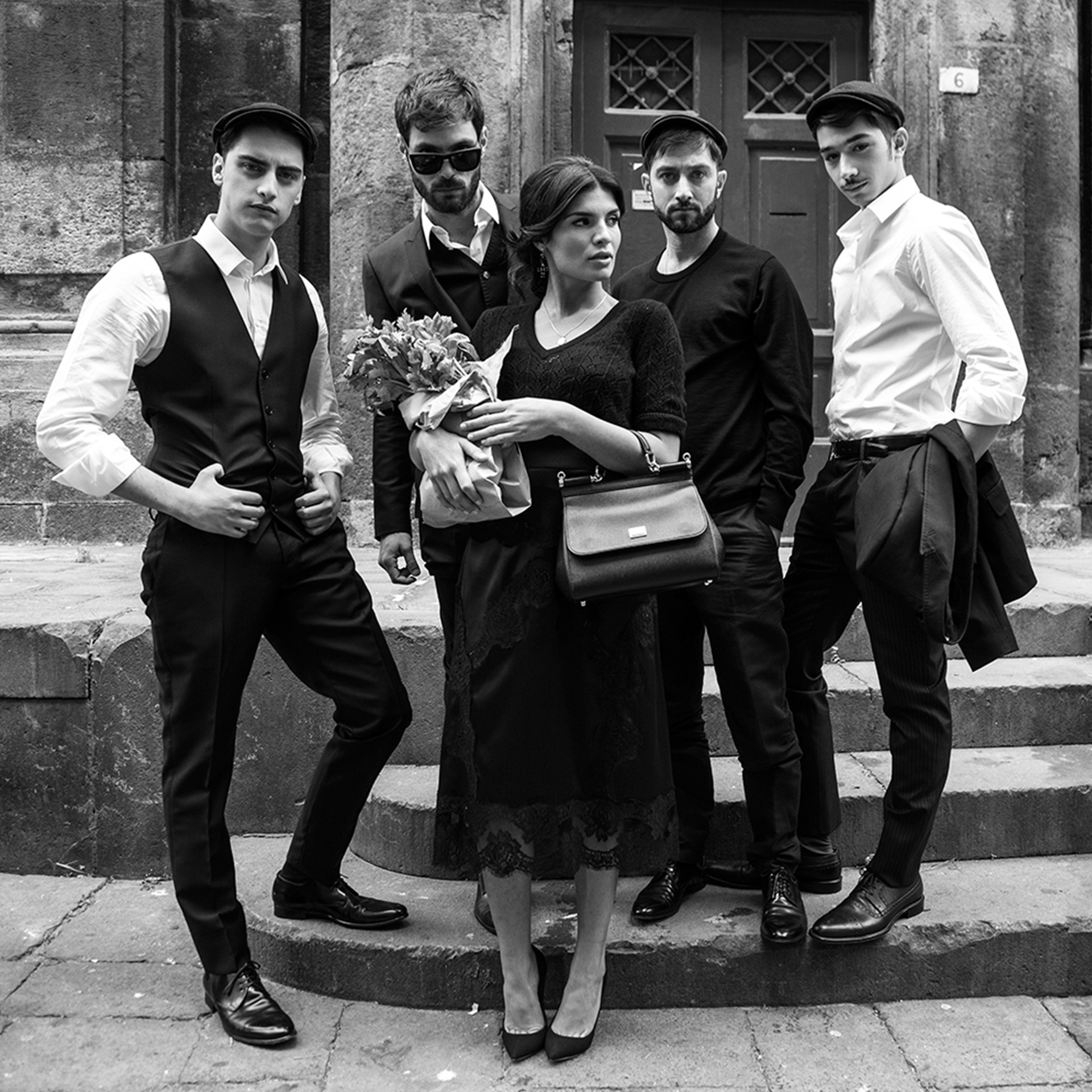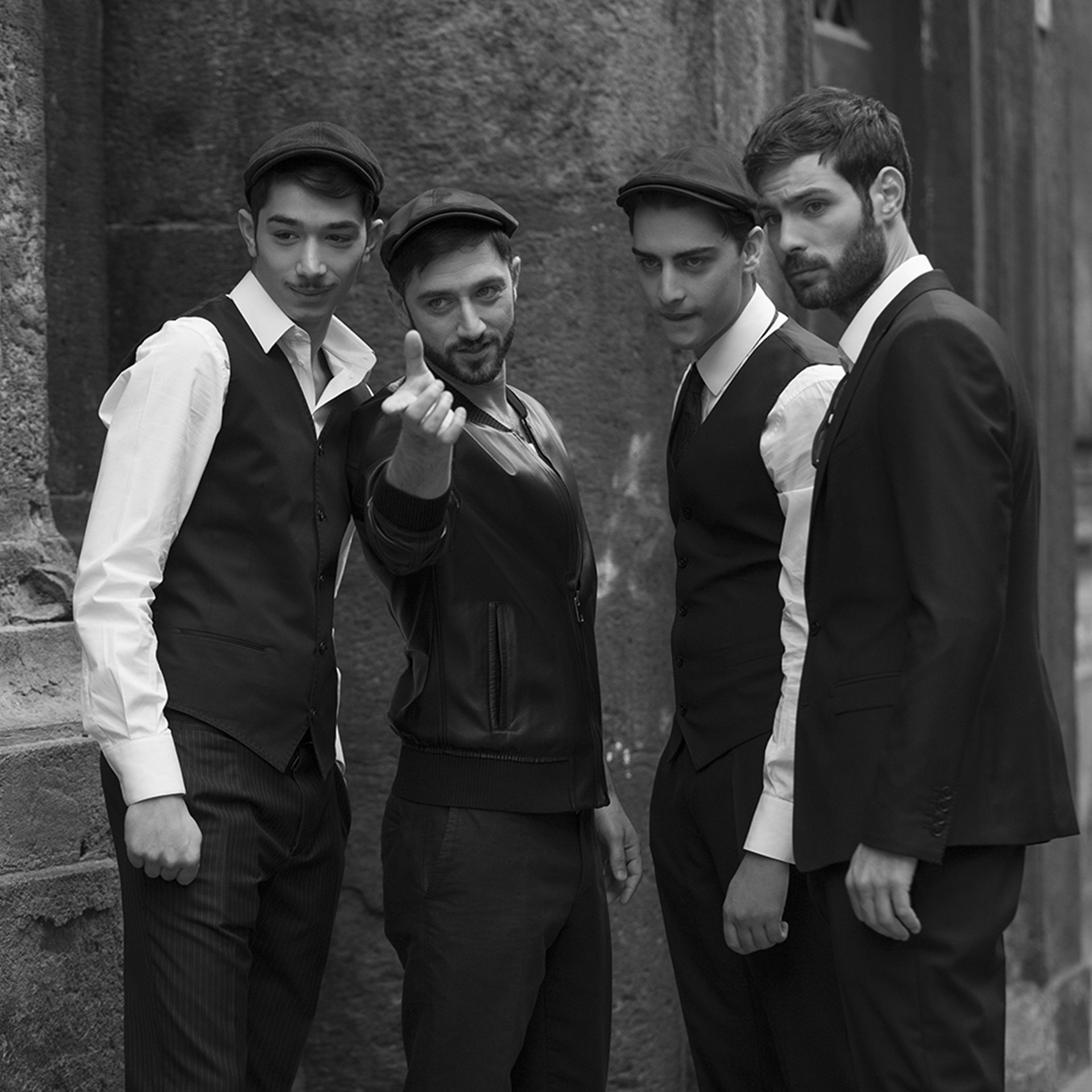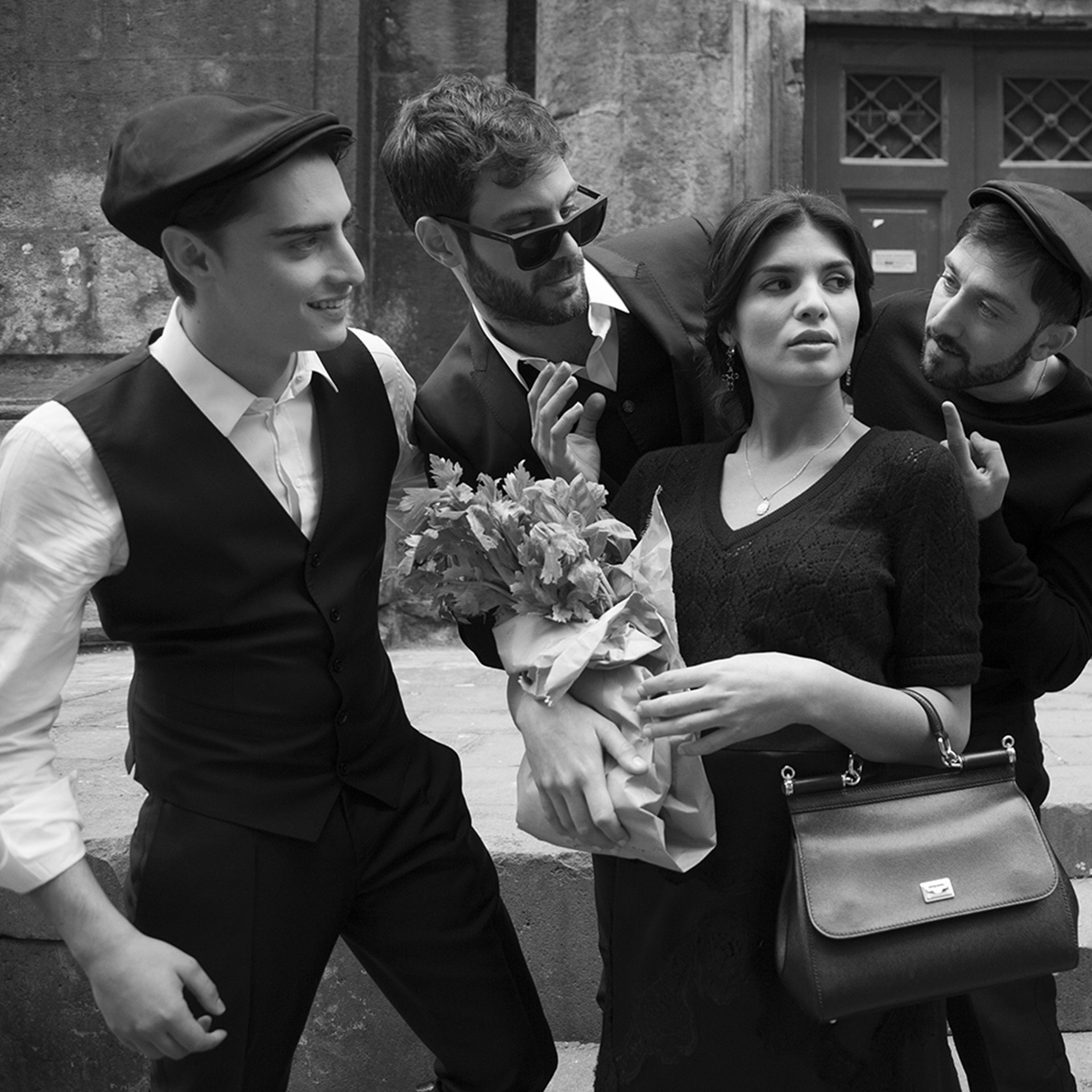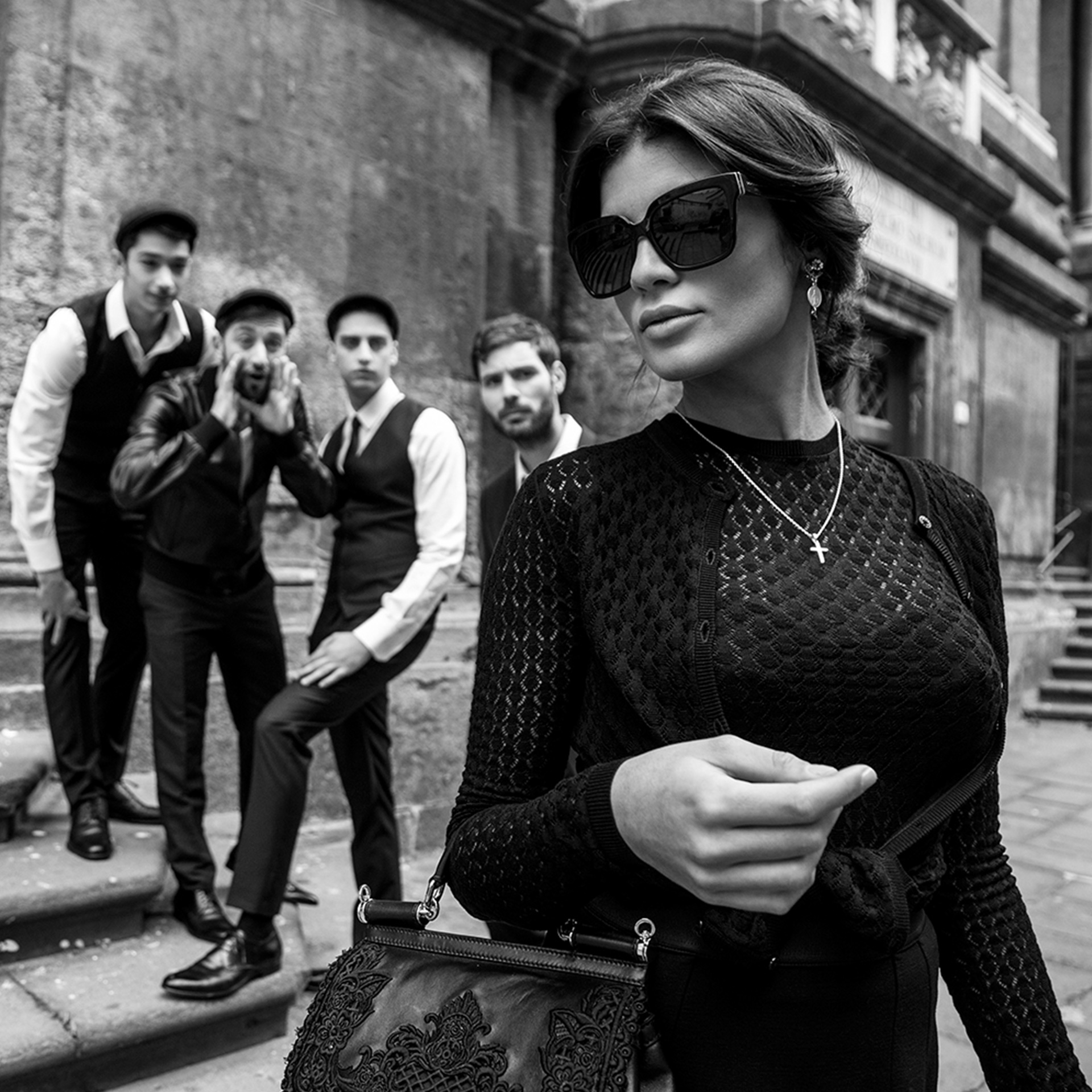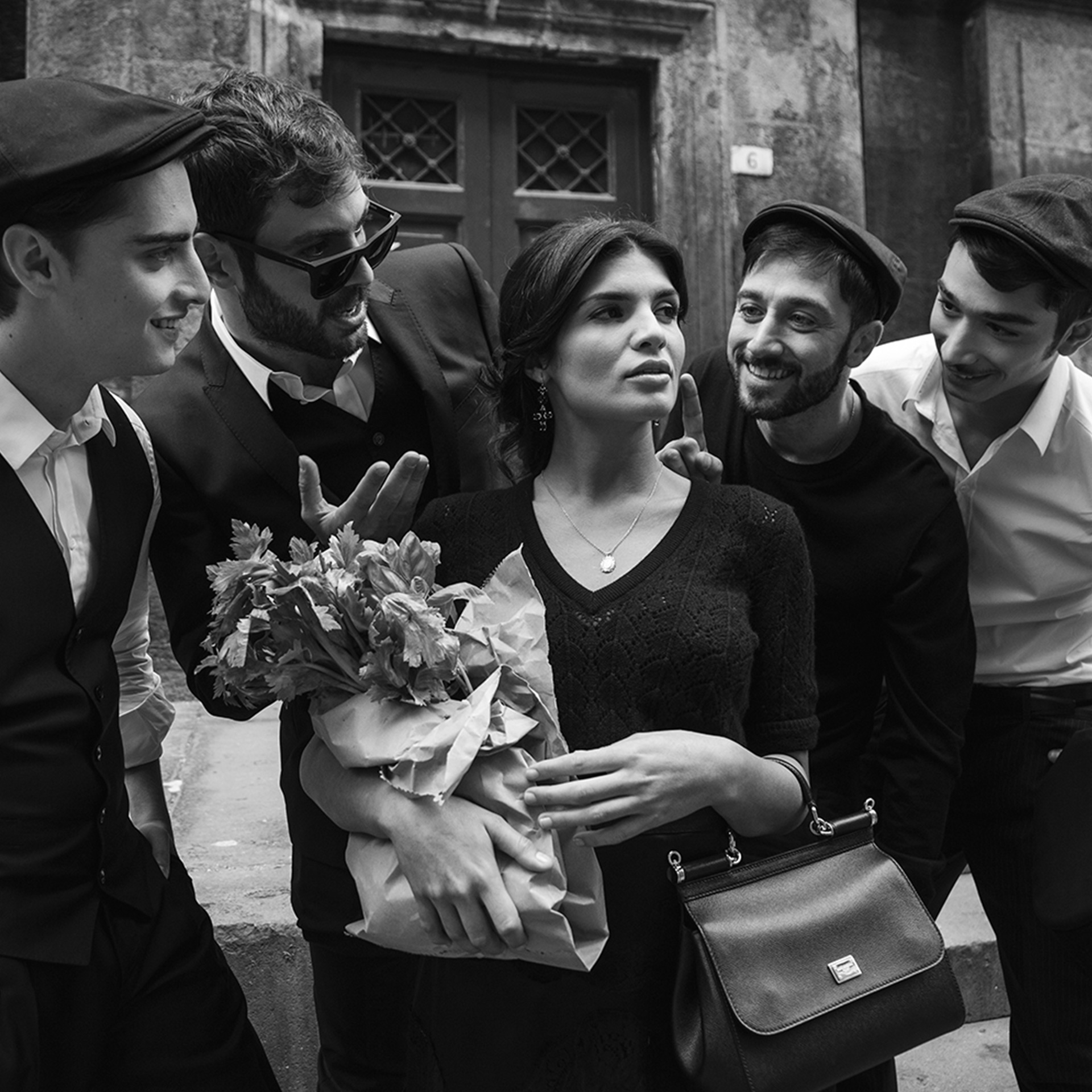 Family is also an important value which rests within the DNA of the brand. Family and its legacy and heirlooms, like filigree jewellery that one would usually associate with a grandmother's safe box are now worn by young women, simple, unassuming, the intricate designs of the gold reflecting on supple, feminine skin.
Tailoring runs through the veins of Dolce&Gabbana and the iconic and contemporary black three-piece suit props up this pillar of the brand's DNA. Rigorous, always worn with a waistcoat to further augment its impact, even in the scorching Sicily sun. Small details like the piping, or the cut of the lapels however bring the suit into the 21st century, attesting to how a true classic is as chameleonic as it is constant. The rigour of the suit is underlined by the candid white shirt, rigid like the traditions which influence the looks, and equally timeless, broken up with a clack tie – best if ultra thin a-la Mastroianni.
Craftsmanship comes at the base of the Dolce&Gabbana fashion collections and its classics. Craftsmanship is both a value and a resource, and thus it is central to the conception, creation and statement made by the brand's DNA looks, whether accessories or fabrics like lace. One of the highest representatives of this symbiotic union is the Sicily tote, created according to the oldest craft traditions, yet updated with colours, applications and materials on a seasonal basis.
Credits: Video and photographs from subject, script, photography and direction Pepe Russo