Drawing inspiration from the past to create the fashion of the future is the philosophy of Dolce&Gabbana. It's an intriguing game, a creative allure that breathes life into unique outfits like those in the new men's Roma Collection FW 23/24. A tribute to the beauty of the Roman Empire captured through the iconic lens of Steven Meisel, featuring Leon Dame, David Gandy and Jon Kortajarena.
Revisiting chapters of history – and within this collection – the prints of ancient Roman coins stand out, etched with the profiles of great emperors. These small artistic creations, often accompanied by borders of miniature coins or laurel wreaths, have the ability to conquer an entire look: from soft shirts to Bermuda shorts, from handbags to belts and sandals. The graphic power of this print is further enhanced by a colour palette revolving around warm shades such as earthy brown, sand, hemp, camel, progressing from creamy white to black with hints of gold.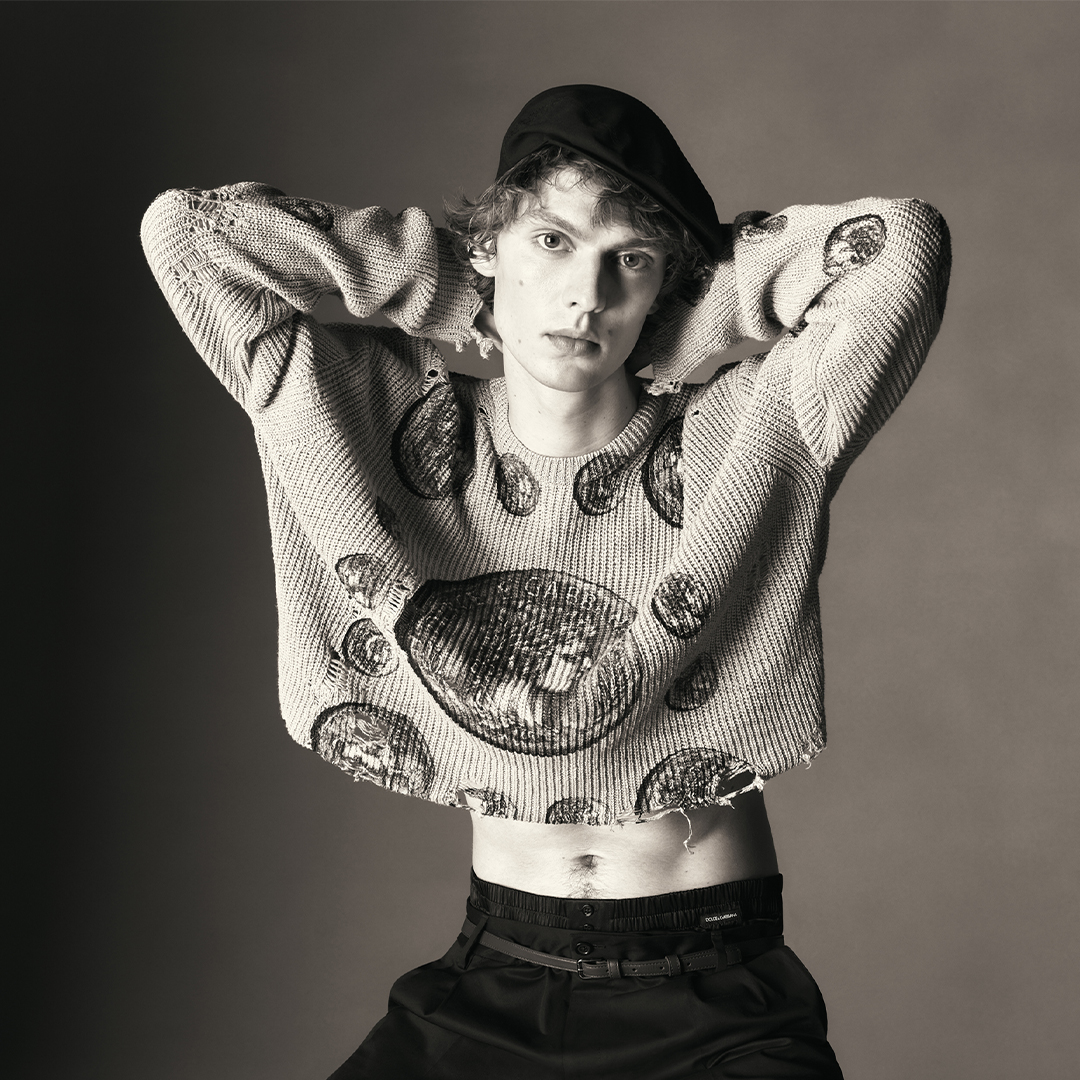 The designers' journey into Ancient Rome continues towards the definition of a softer, more relaxed sartoriality, where a series of sensual looks take centre stage. Composed of robes, tank tops, oversized trousers, and a cascade of transparent fabrics, including shantung, silk twill, poplin, and cotton, the result is an authentic and sophisticated wardrobe that reinvents the standards of street style, shaping a new concept of male hedonism.