The rules have changed. The denim collection by Dolce&Gabbana for Spring-Summer 2023 transcends traditional notions and applications of the cult material in favor of a more urban, expressive, and ground-breaking look.
Patchwork patterns, contrasting washes, oversized or ultra-skinny jeans, accessories, matching shoes, and a touch of Sicilian Black or White on t-shirts and tops are in the foreground and add to the overall look allure and seductiveness.
A cutting-edge take on denim, with new rules inspired by dazzling pin-up looks for women and head-to-toe Noughties designs for him.
PATCHWORK REVIVAL
Cut, assembled, and treated. Modern flair is used to rip and reconstruct denim to create incredibly sensual pin-up-worthy styles.
Patchwork effects become glamorous in oversized or cropped designs paired with skinny, wide-leg, high-rise, and low-rise jeans in various colours and perfectly paired with leopard-print lining, and skirts. The accessories also feature a similar intertwining of blue.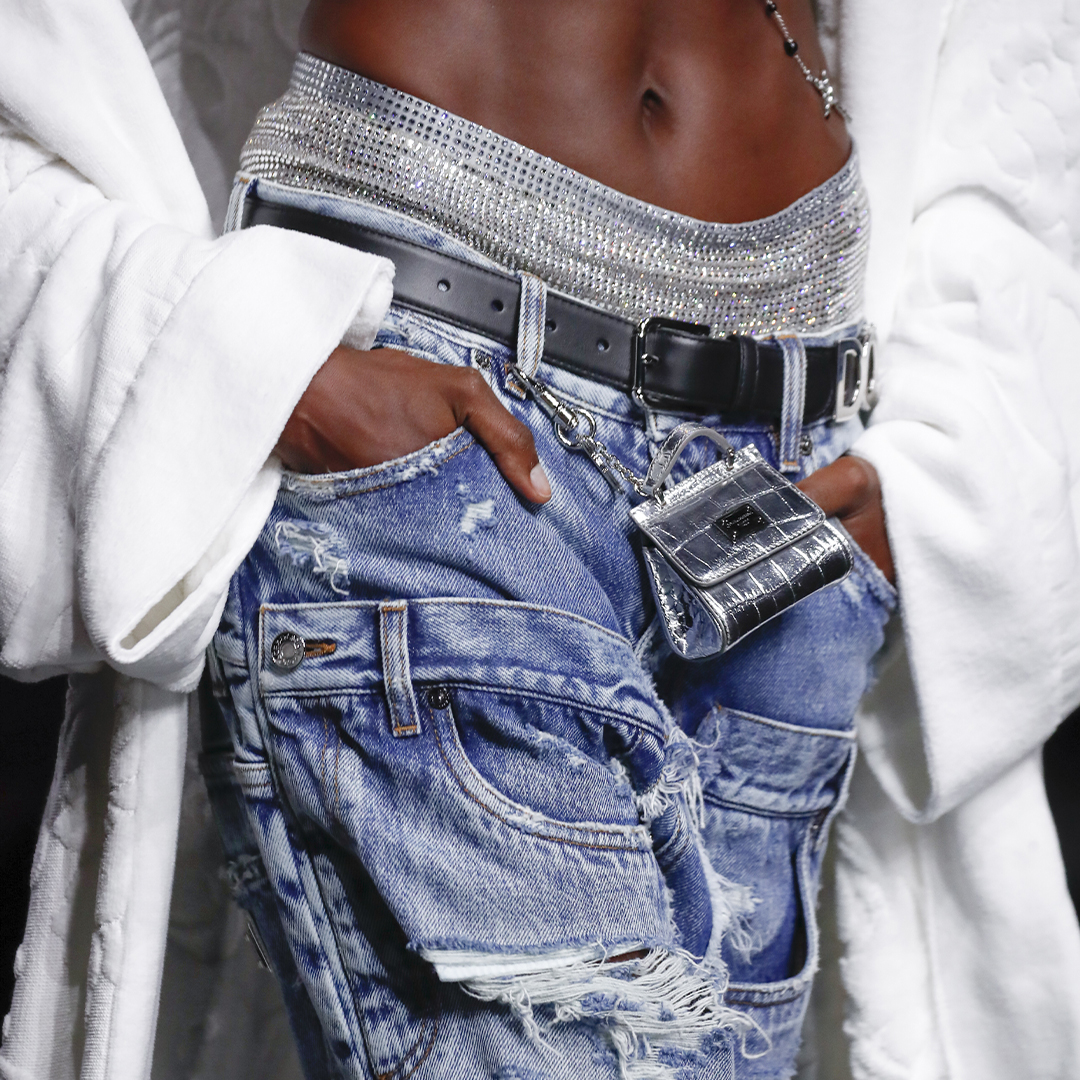 NOUGHTIES GLORY
Denim is a fabric with so much potential. And, as we've learned from the Noughties, it even looks excellent when worn head-to-toe.
Classic large silhouettes are back for men, appearing in bomber jackets, shirts, trousers, and outerwear. These vintage pieces are joined by mélange sweatshirts, eye-catching zips, and white t-shirts, all of which are embellished with the recognizable brand logo tag.