Marking Spring 2023 as more than just the season of flowers are ultra-feminine and sensual ensembles, which alternate with light and romantic dresses that emphasize the silhouette by focusing on translucent fabrics and strategic slits. Small touches like a bag, a belt, or a pair of sunglasses can completely transform an outfit depending on the situation. So, as it gets warmer outside, you can't help but wonder how to update your wardrobe for an eternal iconic look that will never go out of style.
AMAZING BLOOMS
Blossoming flowers on tops, scarves, light skirts and floaty dresses. The season is a blooming sensation of romantic prints. With flower petals tinged with emblematic colours such as orange, pink, ivy green and poppy red, emerges a warmer, more vibrant outfit exploding with freshness and style.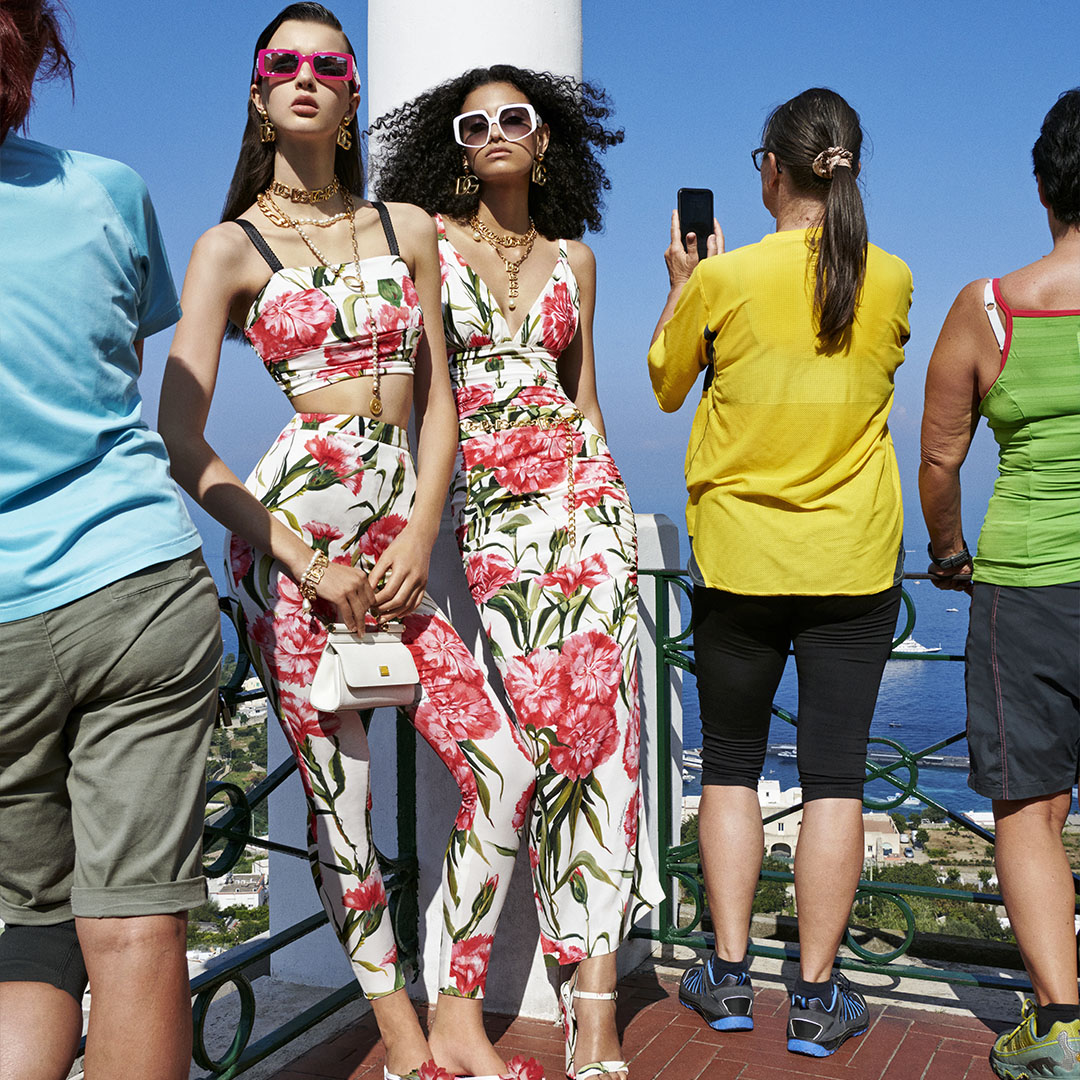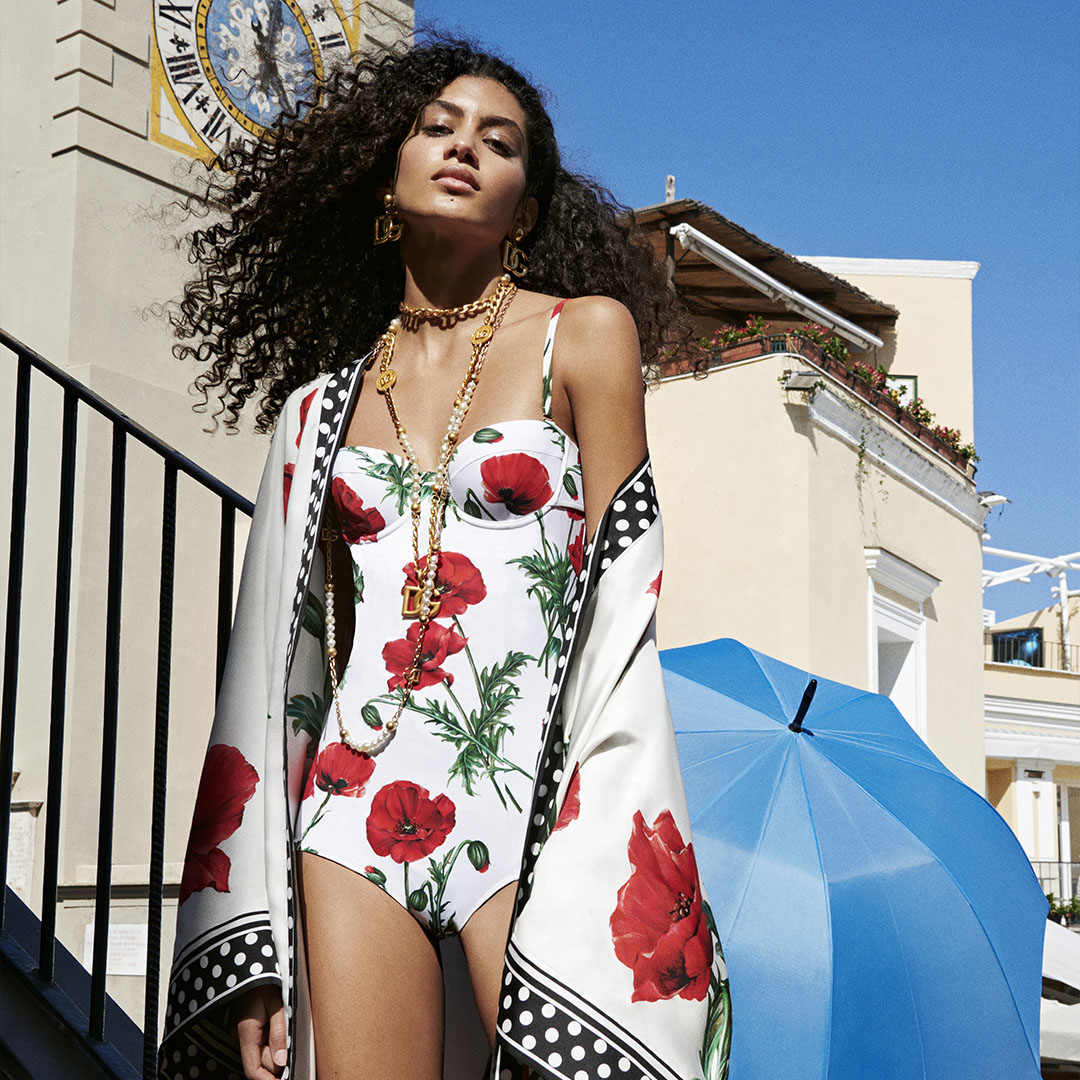 SEXY SPRING
Spring 2023 proposes a new era of sensuality. Lace dresses are back, as are corsets paired with shirts or layered over dresses with tight-fitting silhouettes. Plus sleeves, thin straps, stretch jersey gloves, balconette bras. The past becomes the protagonist of contemporary diva garments and accessories.
SEASONAL ACCESSORIES
Trainers or stiletto heels? It depends on what mood you want to give the look and above all on the occasion. You can play with either. Combine footwear with equally glamorous and unique accessories such as the DG logo shoulder bag with 3D effect quilted logo or the irresistible PVC Sicily Bag. Spring with no more secrets. Wear it like Kim.