The Special Administrative Region of Hong Kong has earned its place on many travellers' bucket lists as a must visit reality. This haven of multi culturalism, capitalism, modernity and old world British as well an ancient Chinese culture in the South China Sea is a truly a unique destination. Here are 10 things to do to experience the best and most diverse Hong Kong.
The Hong Kong Special Administrative Region of the People's Republic of China, generally known as Hong Kong (literally: "Fragrant Harbour" or "Incense Harbour"), is an autonomous territory on the Pearl River Delta of East Asia, with Macau lying across the delta to the West, and the Chinese province of Guangdong bordering it to the North. With a total land area of 1,106 square kilometres and a population of over 7.3 million of various nationalities, the world's fourth most densely populated sovereign state, is a true melting pot of cultures making it one of the most fascinating places to visit. In fact, in 2014, Hong Kong was the eleventh most popular destination for international tourists among countries and territories worldwide, with a total of 27.8 million visitors contributing a total of US$38,376 million in international tourism receipts.
Hong Kong has a unique history; a British Colony after the First Opium War (1839–42), until it was occupied by Japan during World War II, and then again under British sovereignty from 1945 until 1997, when it was returned to China as a special administrative region. The influences of these three countries made Hong Kong a breeding ground for business, and wealth, making it in fact one of the richest cities in the world, boasting more billionaire households than any other country (behind Monaco).
Hong Kong is a must visit reality, different from anywhere in the world. So if you're heading over, how best to experience this melting pot of cultures and history? We have 10 must do things.
Take in the skyline from Victoria Peak
The Hong Kong skyline is renowned for its very high density of skyscrapers, in fact the territory boasts the second largest number of high rises of any city in the world, and Victoria Peak is the best place to take it all in. Rising 1,805 feet above sea level, the summit affords breath-taking views of Hong Kong Island, Kowloon, Victoria Harbour, and, on very clear days, Kowloon's eight mountains. There are several ways to reach the top, but the classic method is a seven-minute ride on the Peak Tram, the world's steepest funicular railway.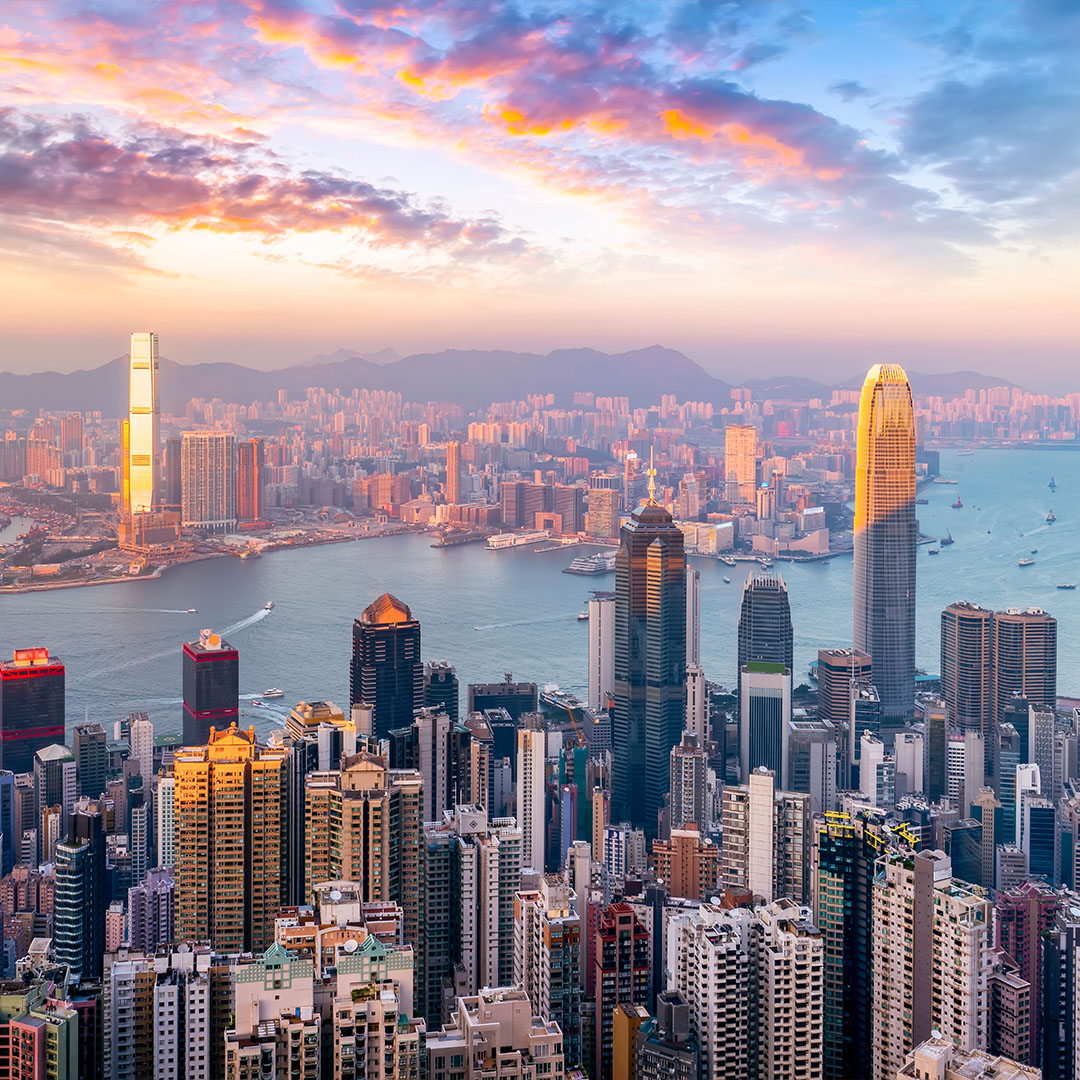 Eat Dim Sum, and take High Tea
Translated literally, dim sum means "touch your heart", and it does. Dim sum originated as a family meal consisting of dumplings and other small eats served in steaming bamboo baskets, usually eaten in the morning or early afternoon, but today you can have it any time of day. Hong Kong is one of the best places to sample these delicacies, head to Tim Ho Wan, known as the cheapest Michelin–starred restaurant in the world (there are twelve locations in Hong Kong, but only the North Point, Sham Sui Po, and Tai Kwok Tsui locations are in the Michelin Guide). Though Dim Sum and Chinese cuisine are a must try, Hong Kong has become an international foodie destination, with some of the best restaurants in the World finding their home there. You'll be spoilt for choice. While for those looking to experience some of the Britishness of Hong Kong, then High Tea at The Peninsula is a must, apart from the queue, you will feel like you're sipping tea in the Dorchester in London.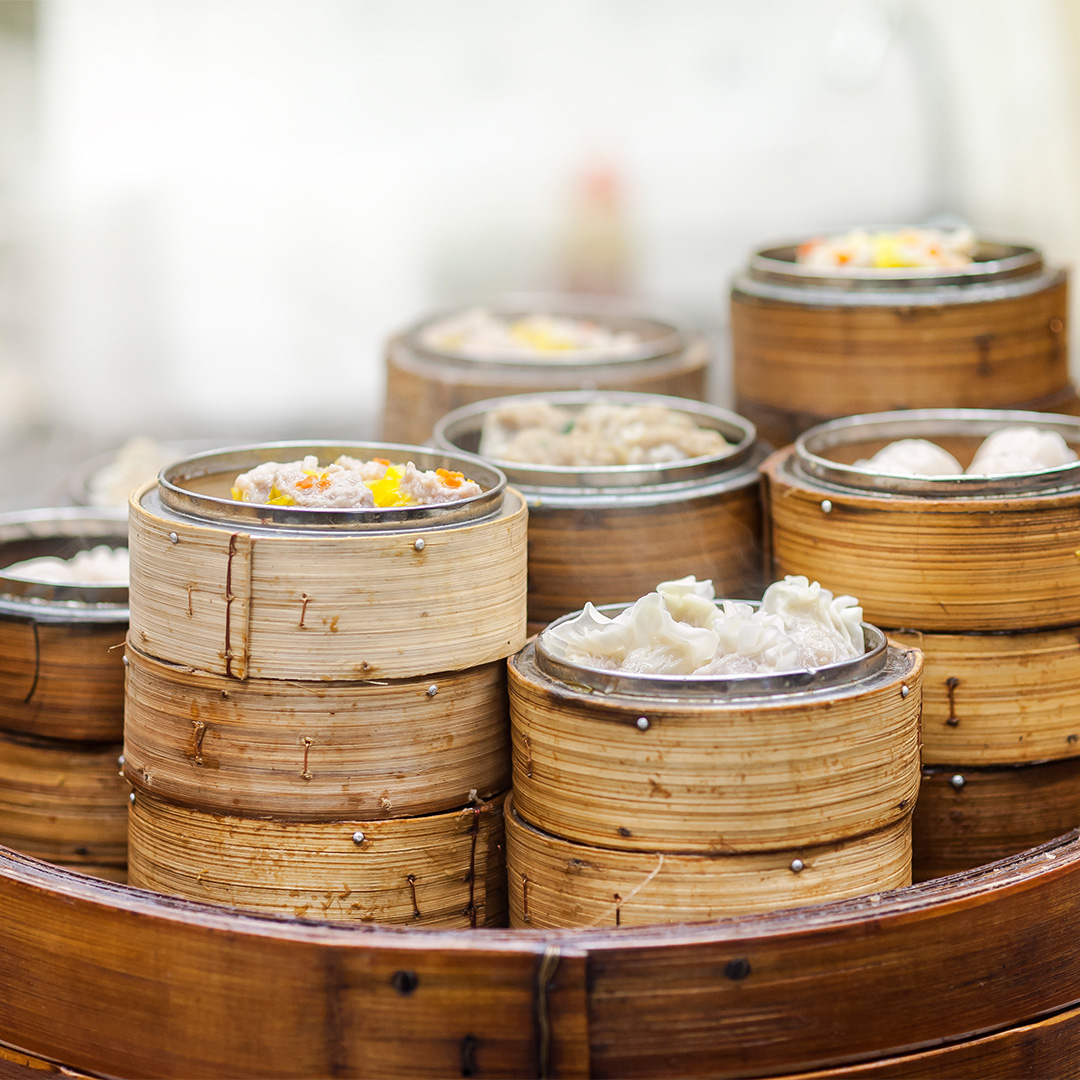 Go By Sea
Hong Kong is a peninsula, with an archipelago of islands around it, so gatting around by sea is a must. The Star Ferry, which transports 20 million riders across Victoria Harbour every year, has been around since 1888 and shows no signs of disappearing anytime soon, and it's one of the most scenic boats rides the world has to offer. If you feel like experiencing something a little different then you can charter a Junk boat, and head to one of the 260 islands which make up the Hong Kong Special Administrative Region (SAR). Peng Chau and Cheung Chau, both located between Hong Kong Island and Lamma Island, are popular options, and one of the highlights of visiting these smaller islands is dining in fishing villages, where you can select your meal from the catch of the day.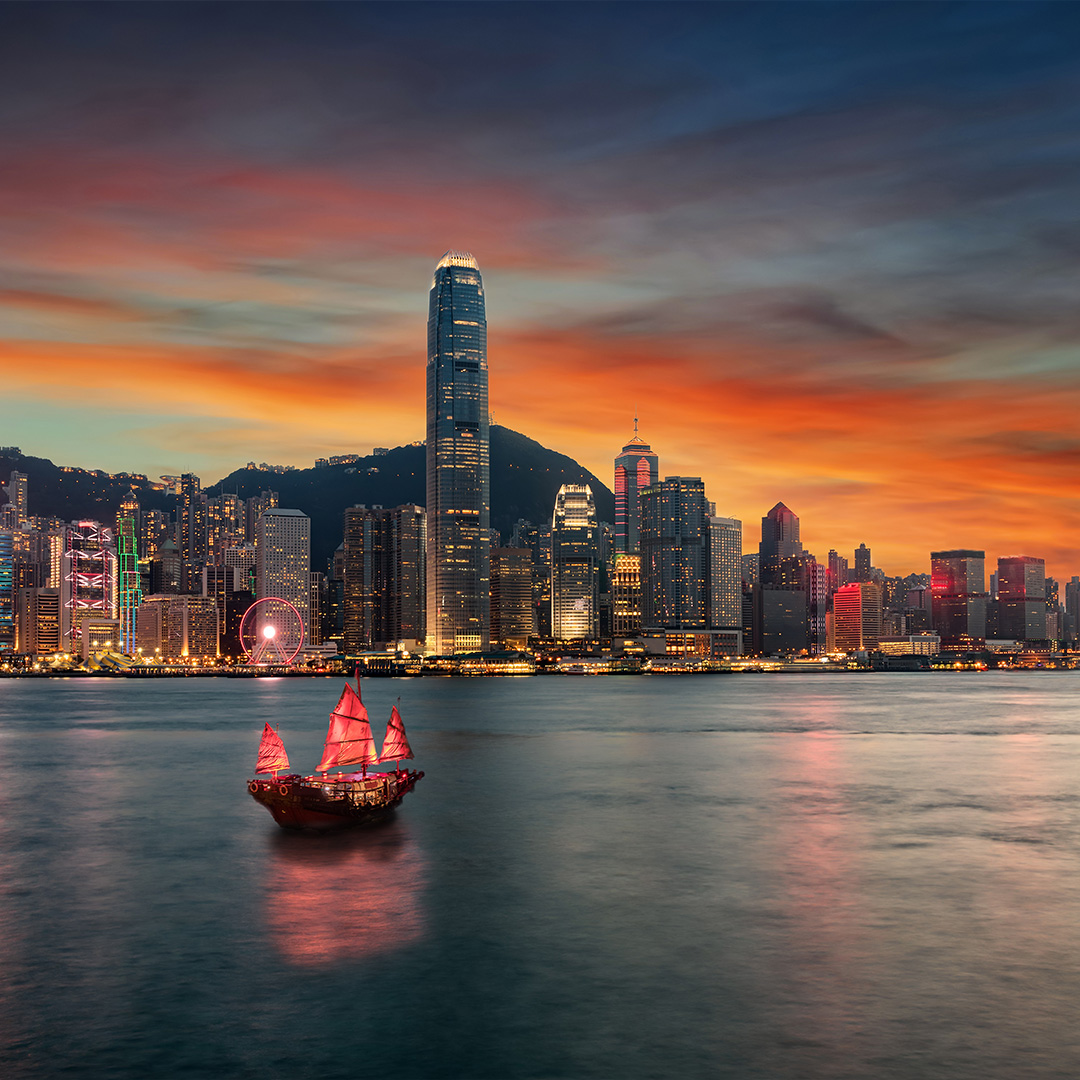 Haggle in the street markets
It wouldn't be Asia without a bustling street market, and Hong Kong has plenty to offer the discerning shopper. Ladies' Market, home to more than 100 stalls selling clothing and accessories, the Temple Street Night Market, where you can find everything from noodles to watches, Cat Street is known for antiques, Apliu Street Market is the place for electronics, and Fa Yuen Street is known as Sneakers Street. There are also dedicated markets for flowers, goldfish, birds, and jade.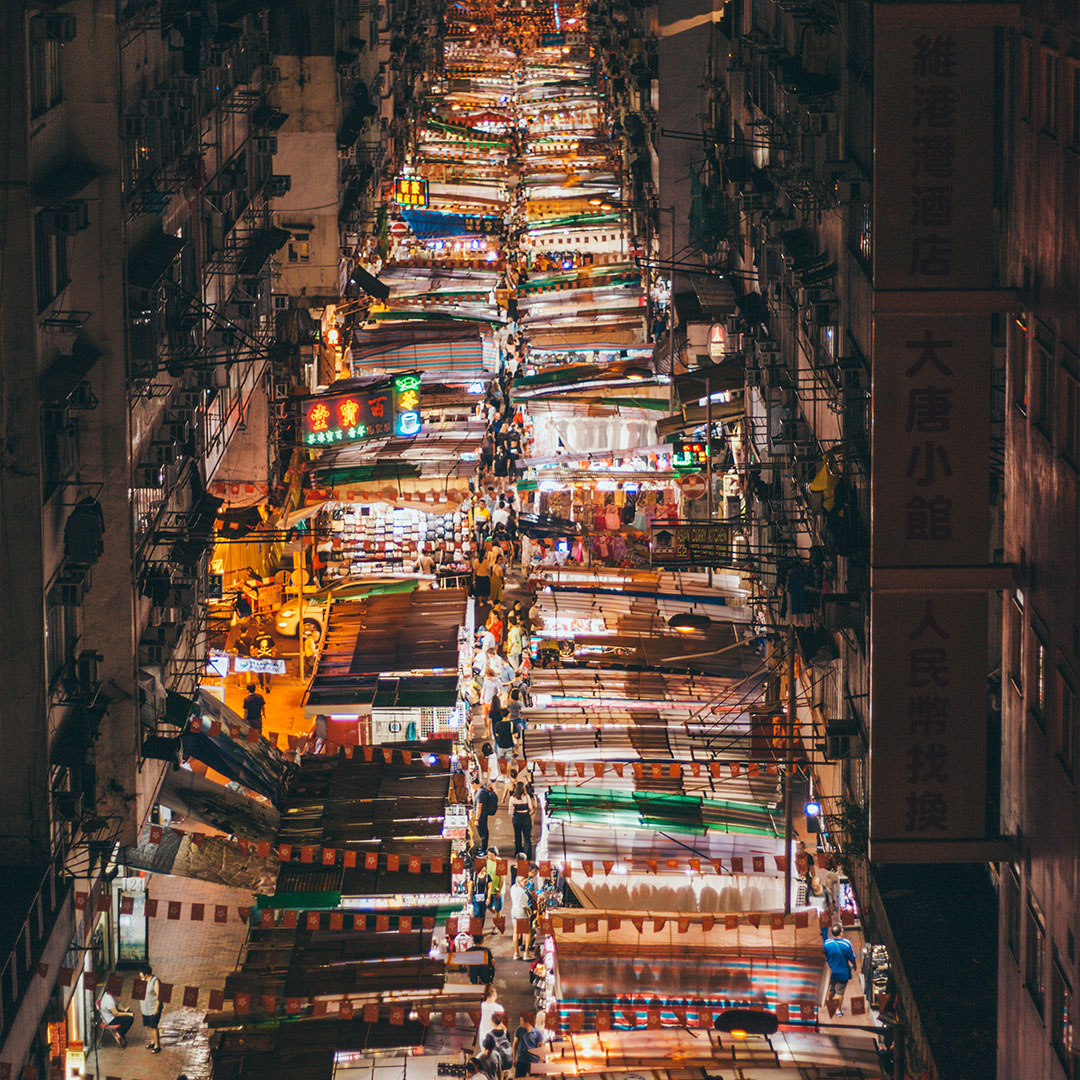 Feel dwarfed by the Big Buddha
Tian Tan Buddha, a 202-ton statue of the deity commonly referred to as the "Big Buddha," lies West of the city centre in the mountainous terrain of Lantau Island. The best way to get to the Big Buddha is to hop on the Ngong Ping 360 gondola, which offers impressive views of North Lantau Country Park, Hong Kong International Airport, the South China Sea, and the surrounding countryside. The statue is 34 metres tall and was constructed from 202 bronze pieces. Reputedly the figure can be seen across the bay from as far away as Macau on a clear day. If you want to get up close though, be ready to climb 268 steps to reach the statue.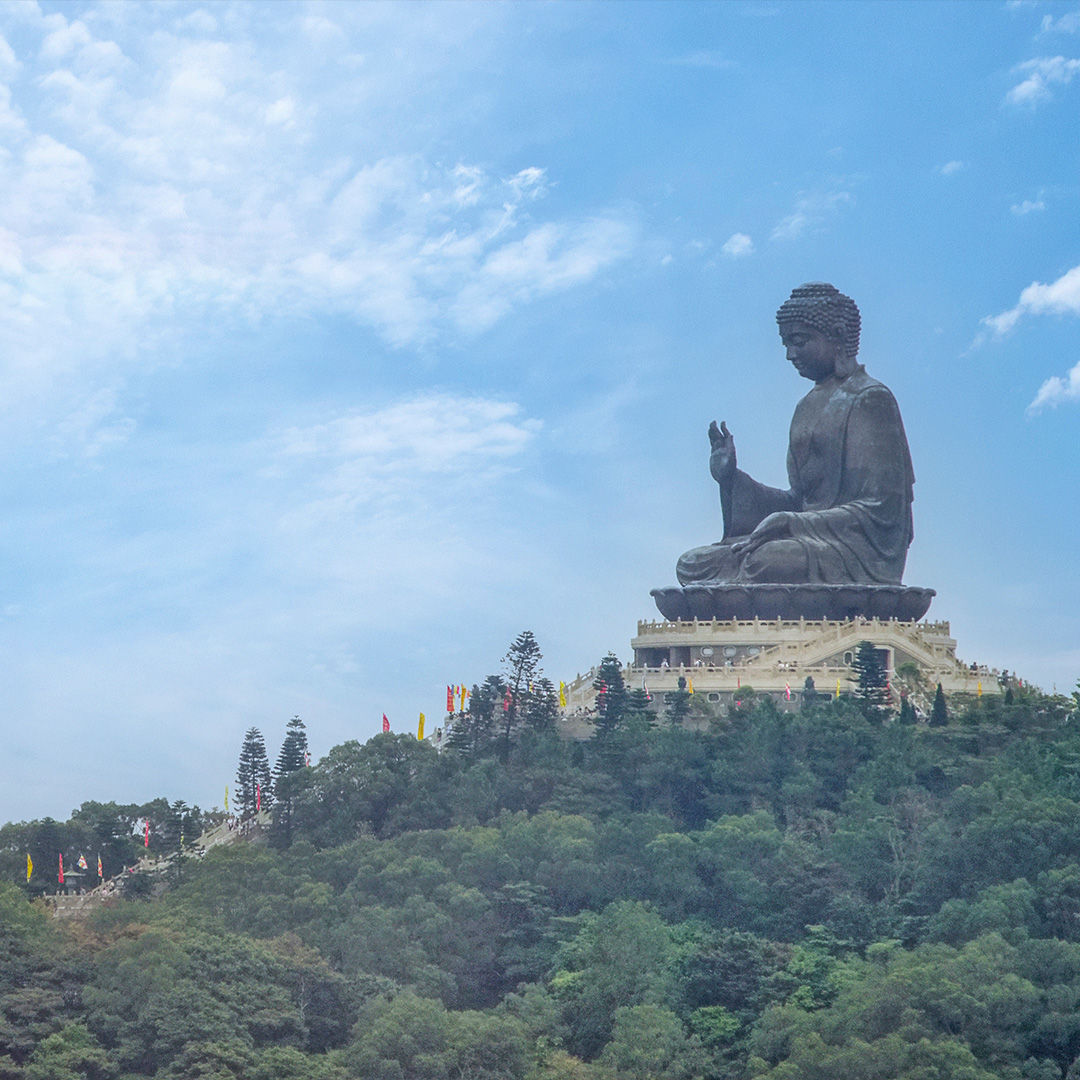 Discover the spiritual heritage of Hong Kong
Though reputed for its high rises and fast paced life, there are still some testaments to the pre-British and pre modern Hong Kong to be found. Man Mo Temple is the oldest in the city, and it is dedicated to the Taoist gods of literature (Man) and war (Mo). Anyone is welcome to visit, but true believers come here to leave offerings and burn incense, while fortune tellers (who are highly regarded in Hong Kong) sit in front awaiting customers. For a dazzling experience (literally) the Ten Thousand Buddha Monastery in the New Territories houses 500 life-size golden Buddhas on either side of the 400 steps which lead to the temple. Inside the main temple, there are nearly 13,000 gilded ceramic statuettes, even more than the temple's name promises.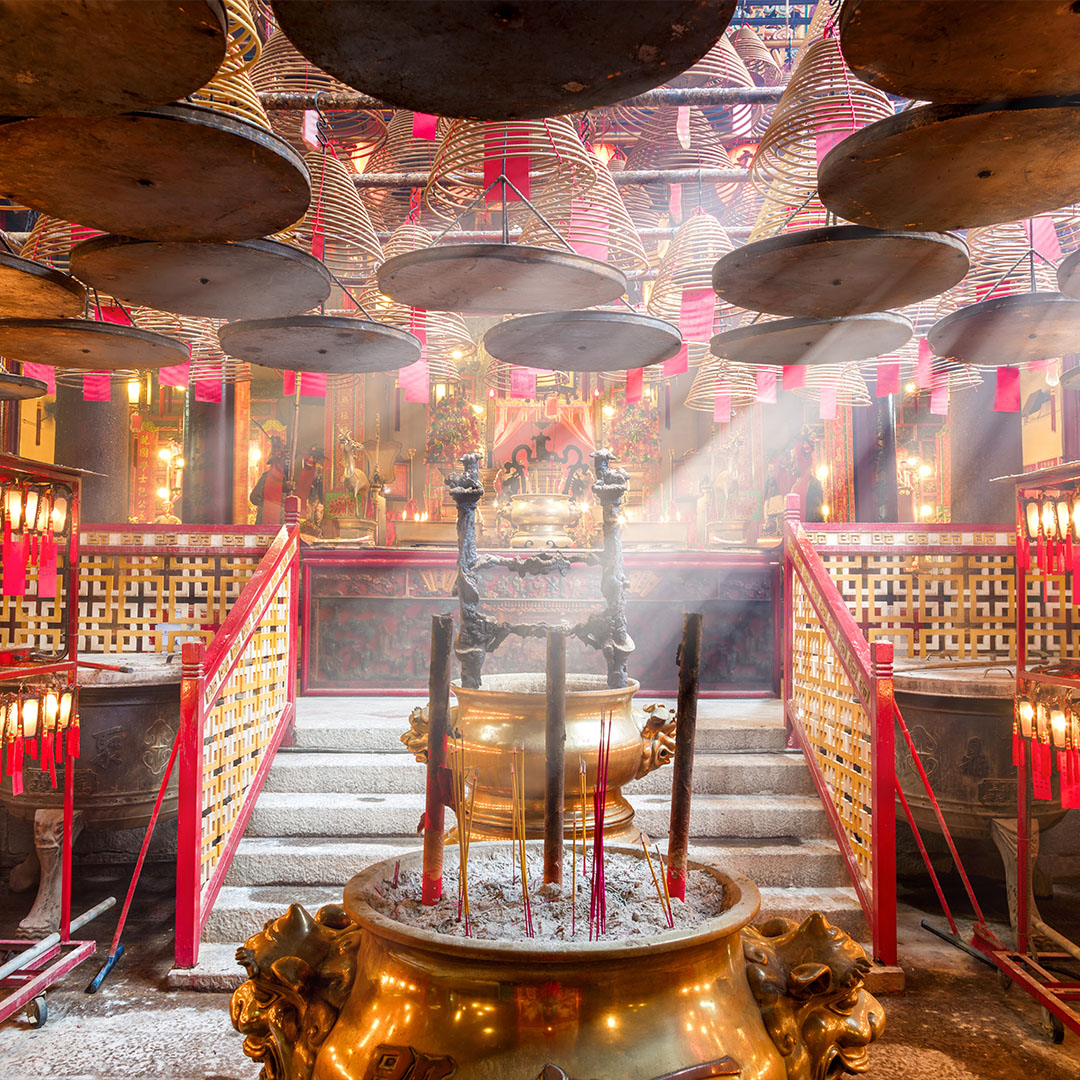 Escape to the Beach
The varied geographical landscape is one of the factors that make Hong Kong such a desirable location for those who have chosen to make it their home as well as for visitors. Less than an hour from the sky-scraper-dense city centre, you'll find some of the world's most gorgeous beaches, which can be reached by taxi, boat, or public transportation. Hong Kong is home to many different types of beaches, so there really is something for everyone, from surfers to families to party animals. Shek O is undoubtedly one of the most popular options, along with stretches of sand in Stanley and surrounding Repulse Bay. For a more secluded experience, head to pristine Tai Long Wan on the eastern coast of Sai Kung Peninsula, considered to be one of the most beautiful places in all of Hong Kong.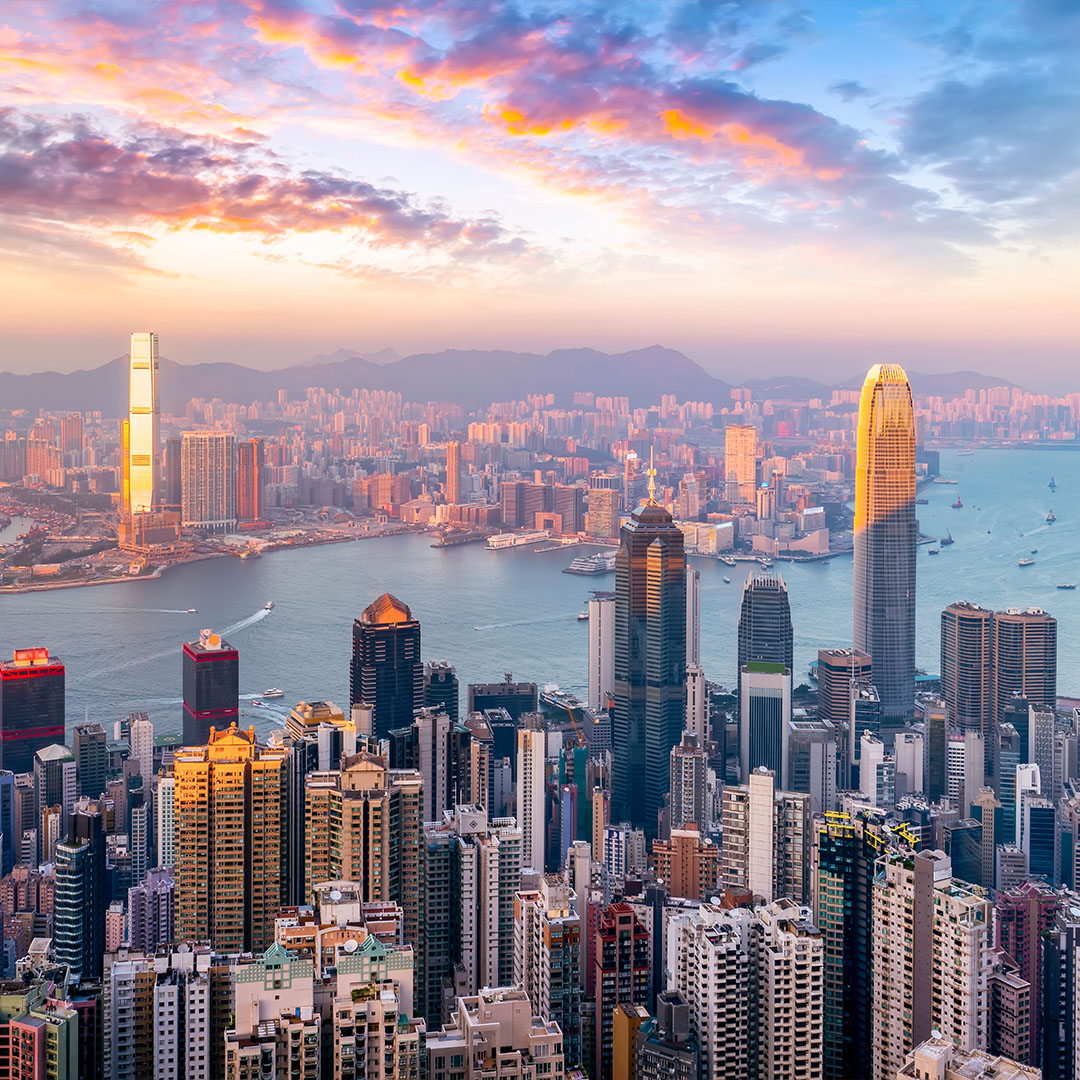 Hike the Dragon's Back
Just outside the city, the adventure junkie will find some remarkable hiking options. Stretching for 31 miles, the Hong Kong Trail cuts through five country parks on Hong Kong Island, the most popular portion of which is known as the Dragon's Back. The highlight of this hike is reaching Shek O Peak, from where you can enjoy 360-degree views of beaches, bays, verdant countryside, waterfront communities, and the South China Sea. The shortest version of this hike can be completed in less than two hours, though you could extend it to six hours if you wanted to start from Happy Valley and make your way south.
Take the helicopter to Macao
Just 60 kilometres southwest of Hong Kong (a scenic helicopter ride away) lies the island of Macau, Hong Kong's closest rival. A SAR, just like Hong Kong, Macau was administered by the Portuguese Empire from the mid-16th century until late 1999, when it was the last remaining European colony in Asia. Today Macau is especially known as a home to gambling and entertainment. This tourist attracting business which started in the early 1960s, has developed into a veritable money-making empire, with Macao surpassing Las Vegas in terms of gambling revenue, making Macau the world's top casino market.