Dolce&Gabbana is delighted to announce its third participation in the China International Import Expo (CIIE), from 5th to 10th November 2022 at the Shanghai International Exhibition Center.
Remaining faithful to the desire to promote the excellence of the Italian "Fatto a Mano", Dolce&Gabbana brings the maximum expression of the brand's craftsmanship and DNA to the CIIE with a selection of looks from the Alta Moda collection – which this year celebrates its 10th anniversary – in addition to special men's items made especially for the occasion.
As well as inspiring the look and feel of the exhibition space, the Sicilian "Carretto" pattern, with its emblematic color palette and folk elements that are a symbol and testimony of the brand's unrivalled dedication to Sicilian craftsmanship, will be the central element of the Alta Moda creations.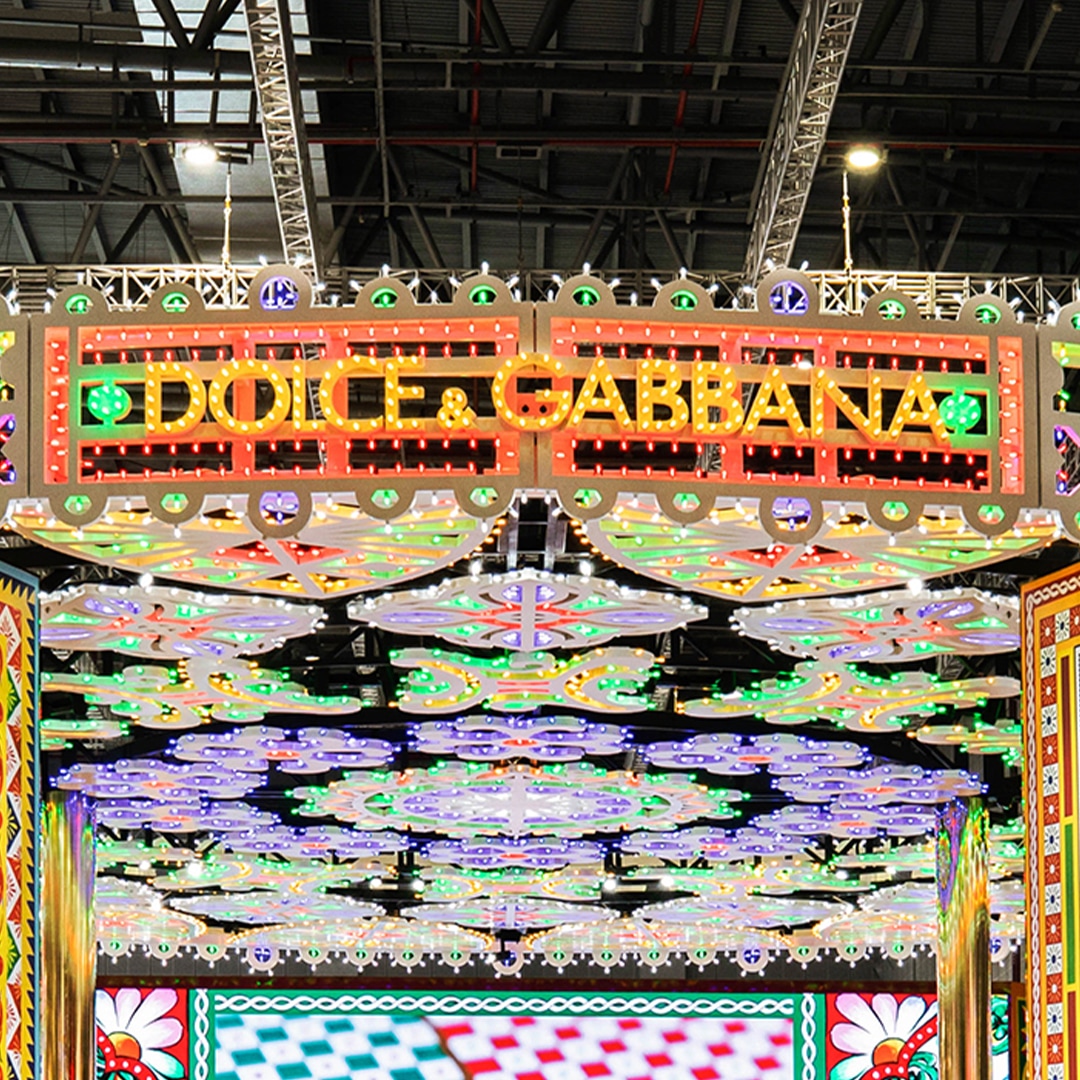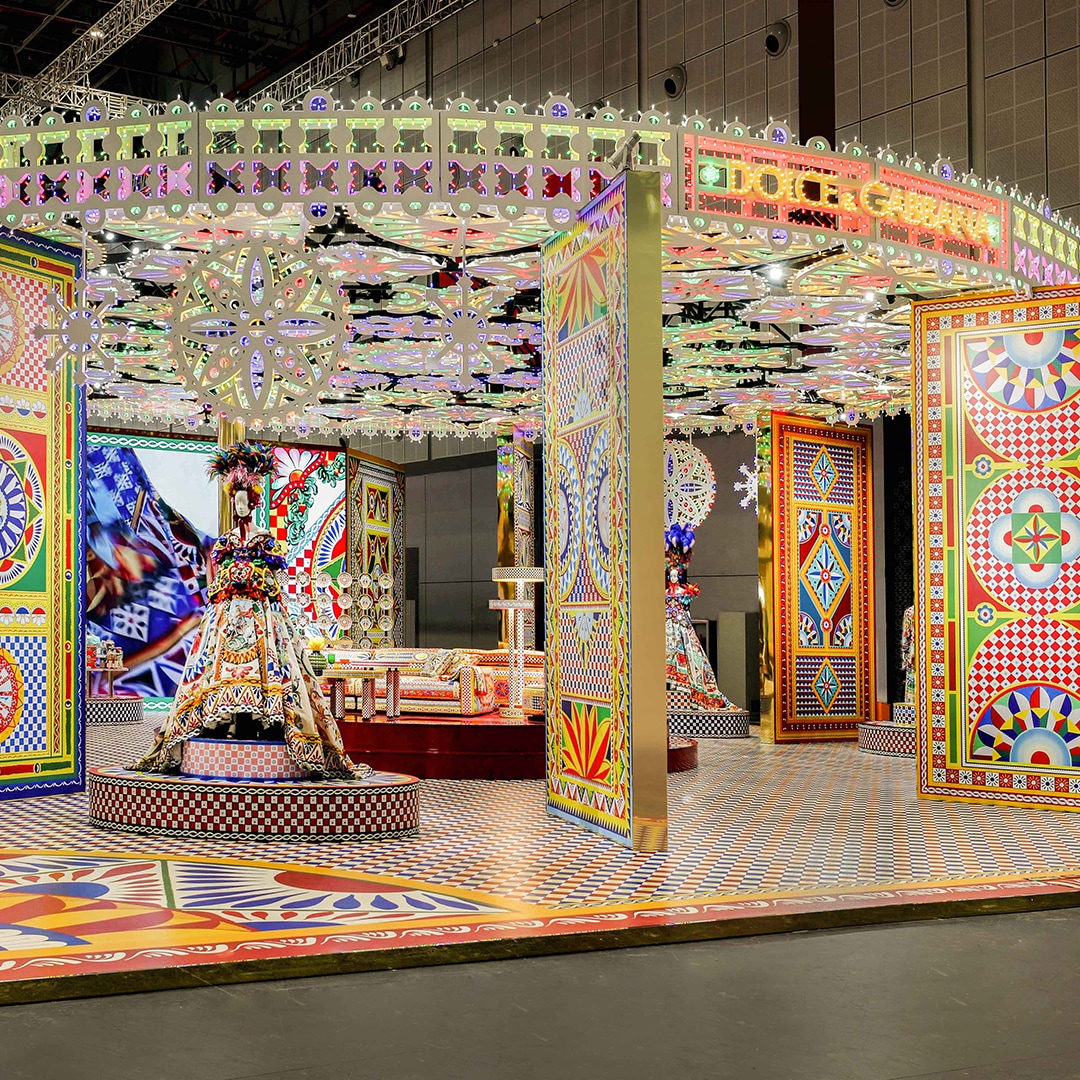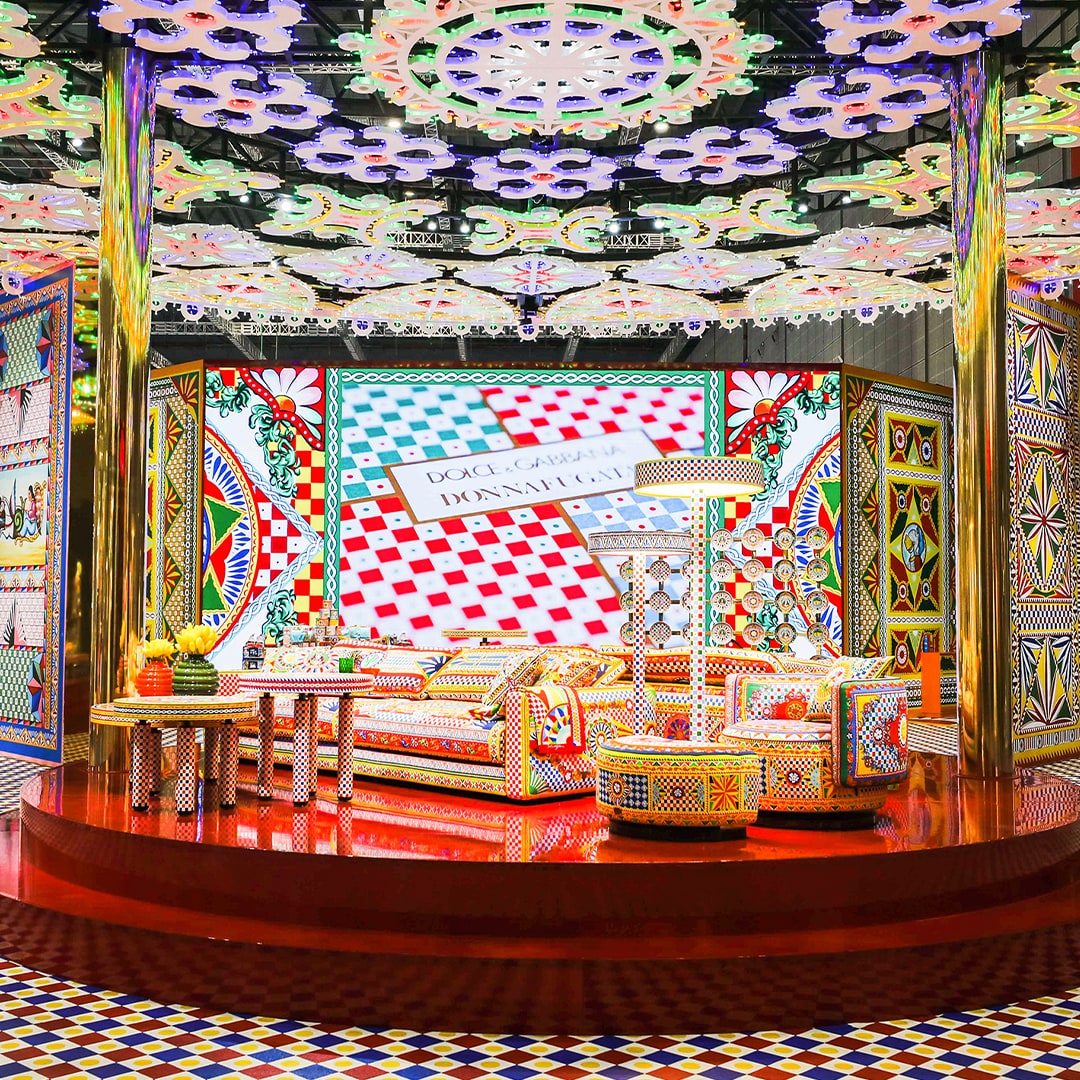 During the CIIE, Dolce&Gabbana also brings the Dolce&Gabbana Casa brand to China for the first time ever – the natural extension of the brand's lifestyle to the home and developed around four iconic themes: Leopardo, Zebra, Blu Mediterraneo and Sicilian Carretto. The range includes furniture pieces and fine furnishing accessories made with materials of the highest quality with the utmost attention to detail.
Another element of Italian culture and the Dolce&Gabbana world is conviviality. The brand combines its vibrant sensibility for design with some of the best Italian Food&Beverage excellences including Donnafugata, Pastificio Di Martino and Fiasconaro, elevating its lifestyle proposal even further.