The Alta Moda paraded through the fascinating trulli of Alberobello, the Alta Sartoria decorating the historic center of Ostuni with all its beauty, and Alta Gioielleria glowing among the olive trees of Fortezza la Pattolecchia. Five unforgettable evenings in Valle d'Itria that could only be completed by the elegant presence of the front row, imbuing memorable moments of pure Dolce&Gabbana style.
The event commences with a picturesque setting, where the lights and olive trees of Borgo Enazia provide a stunning backdrop. Oscar-winning actress Hellen Mirren takes centre stage, inaugurating the first evening in an exquisite dress with a Bianco Corredo hue.
As the event unfolds, the fashion parade continues as Alessandra Ambrosio graces the scene, donning a striking ensemble made of transparent tulle. Olivia Culpo follows suit, in a shimmering sequined creation from the FW14 collection. Adding a touch of mystique, Anitta wears a delicate tulle veil over her face, perfectly accentuating her lace mini dress adorned with intricate gold embroidery.
Bringing the evening to a stunning close, Kerry Washington steals the spotlight in the front row of Alta Sartoria in a white column dress adorned with mirrors, Swarovski crystals, and straw, beautifully recreating the Carretto motif. Leonie Hanne complements the occasion flawlessly, her body adorned with meticulously crafted silk flowers that perfectly harmonize with the opulent 18-karat yellow gold Devotion parure.
Lastly, we have the illustrious presence of Kim Kardashian, who possesses a profound understanding of the essence of Dolce&Gabbana's style. For the Alta Moda fashion show, she boldly opted for a captivating ensemble, combining a plum taffeta cape elegantly draped over a seductive bodysuit. This audacious choice was further enhanced by the radiance of a white gold necklace and exquisite chandelier earrings adorned with tourmaline and "Rubellite" diamonds (Styled by @superrrdani).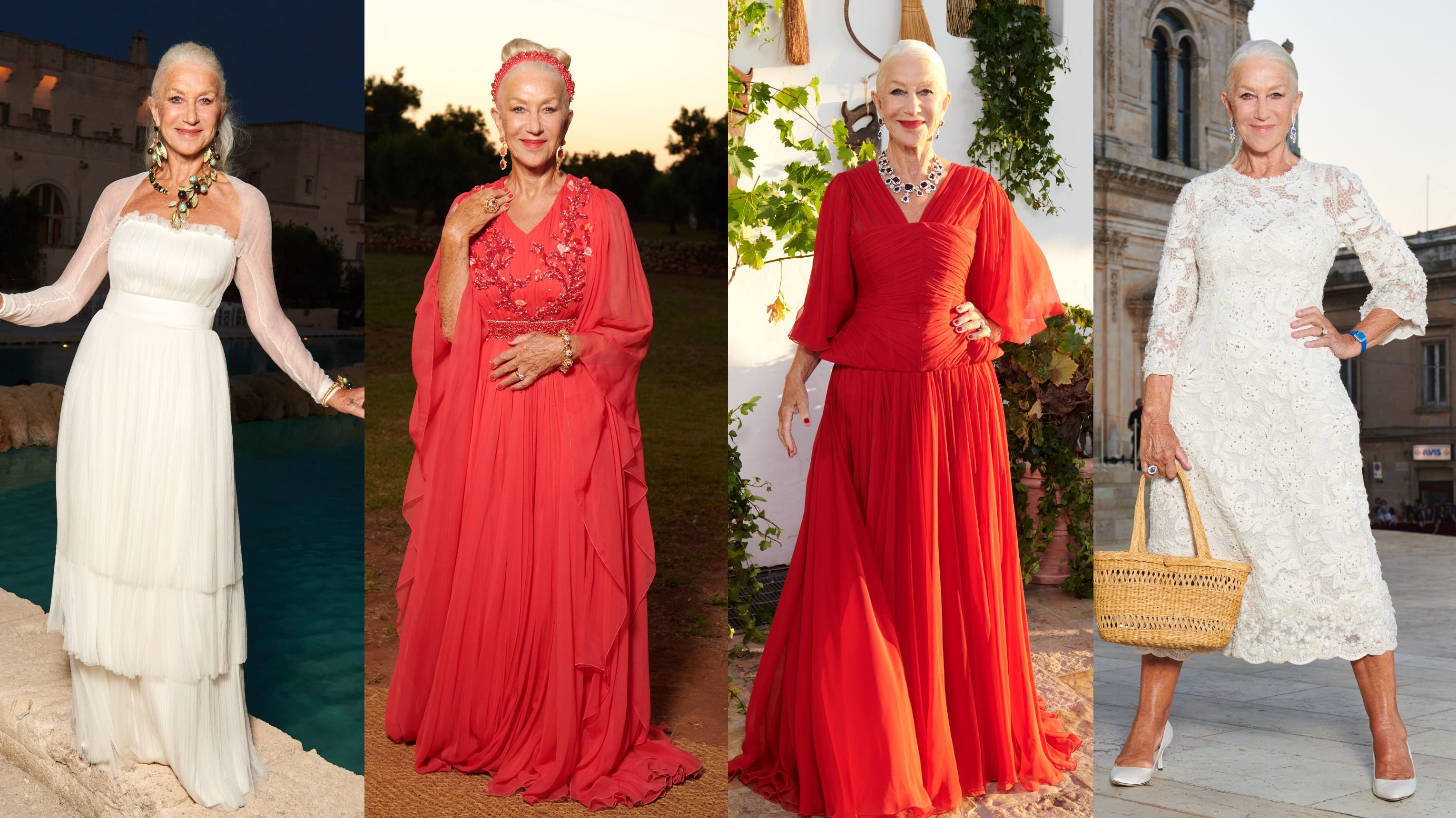 Hellen Mirren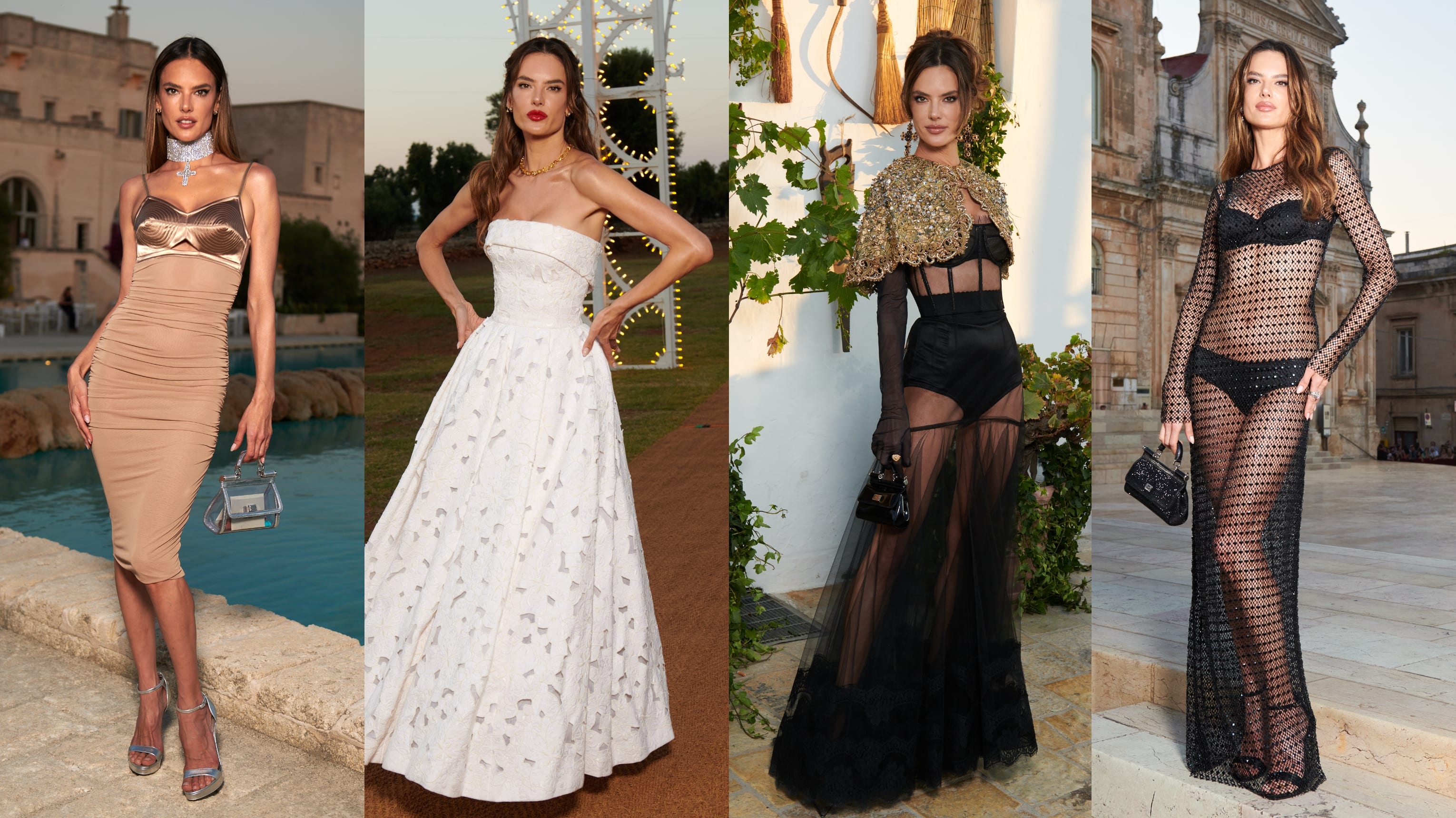 Alessandra Ambrosio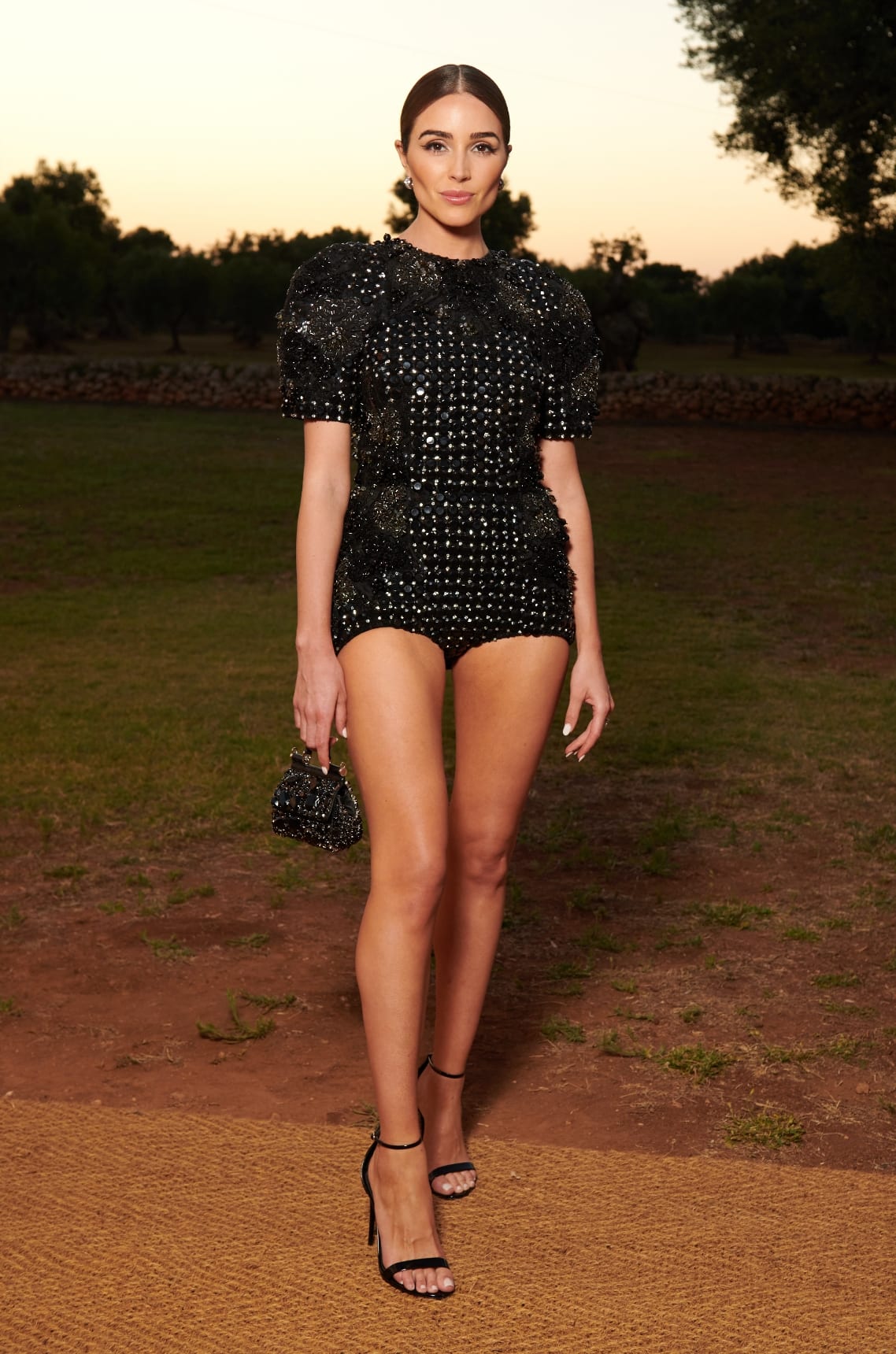 Olivia Culpo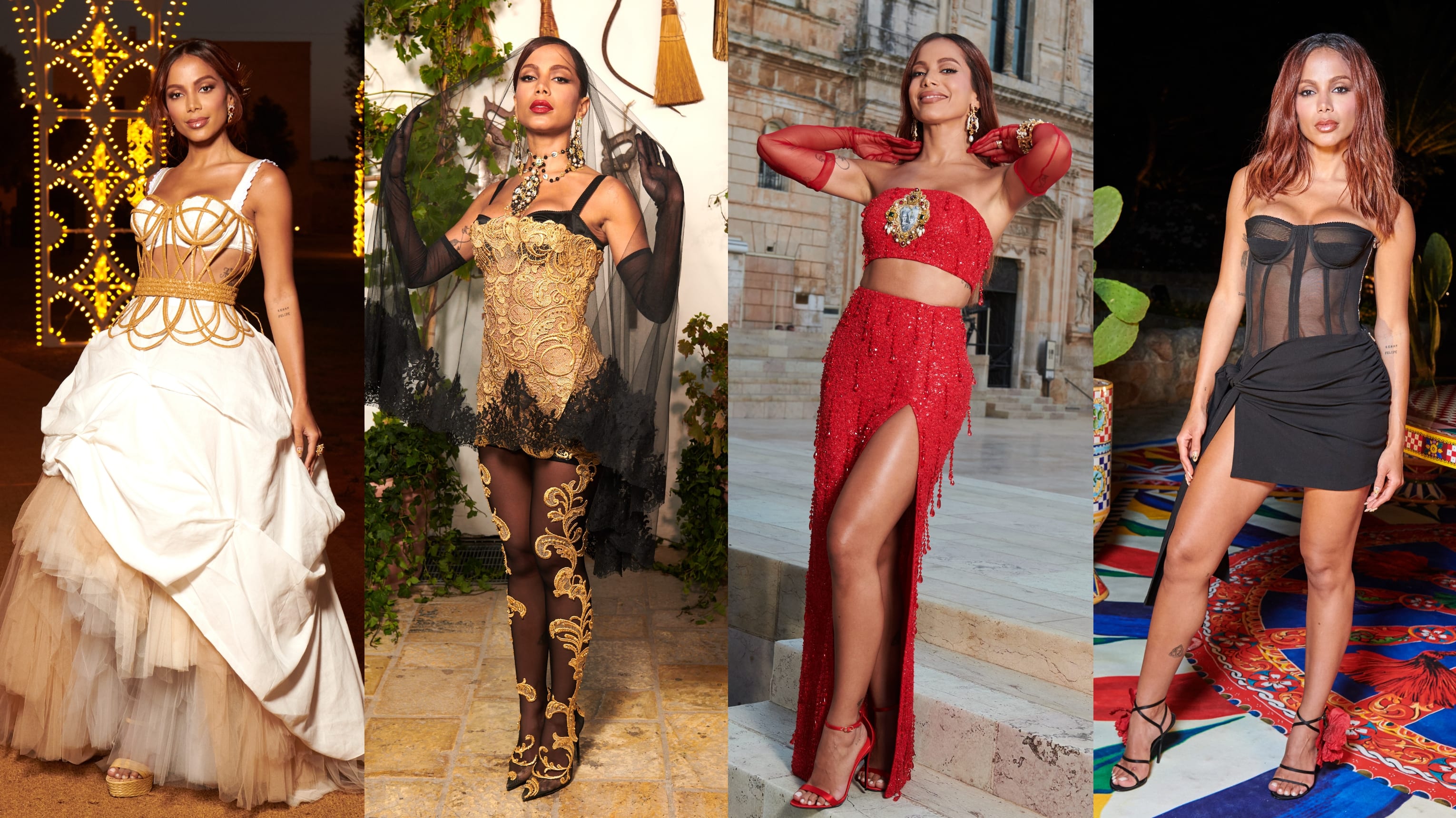 Anitta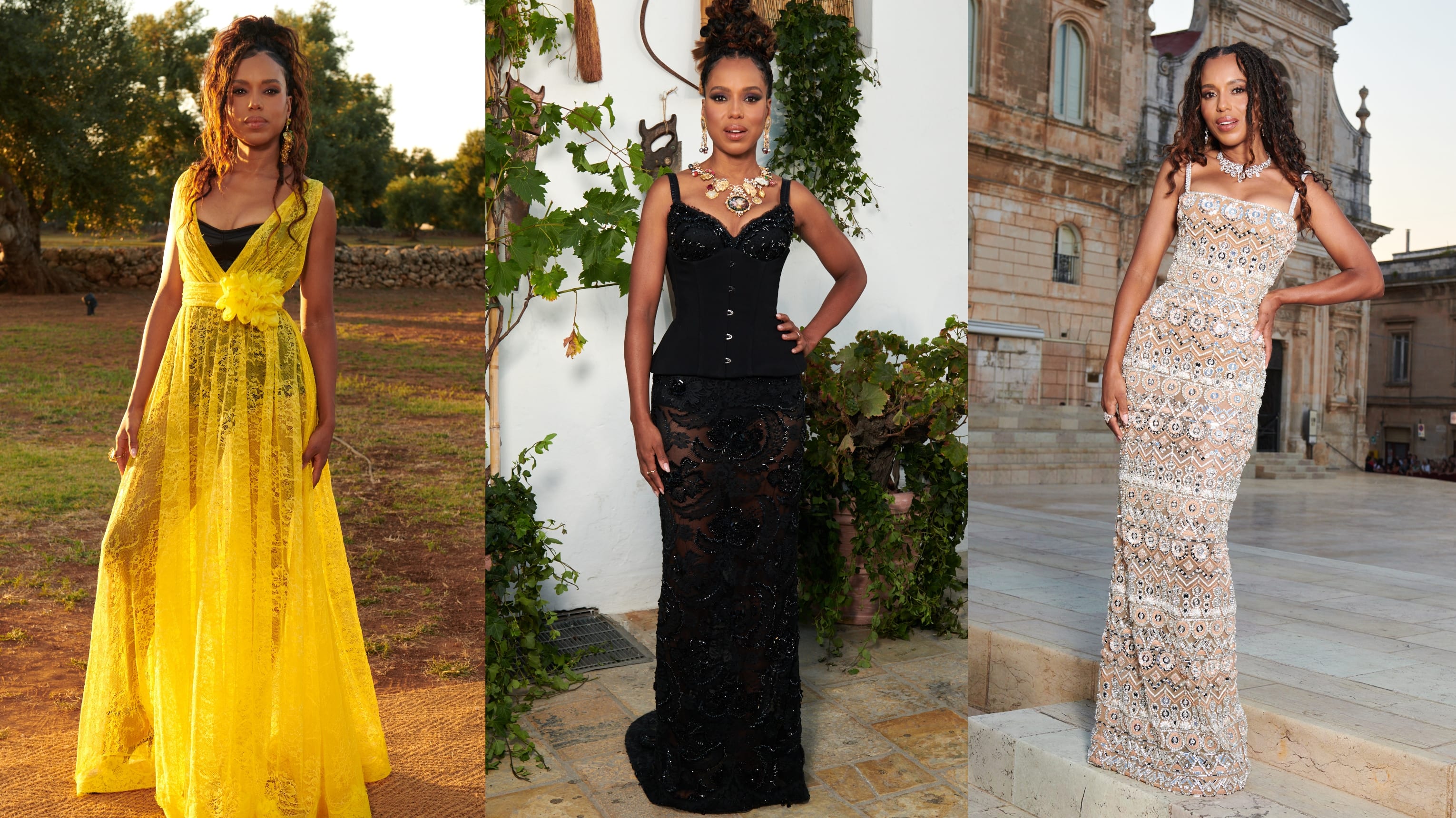 Kerry Washington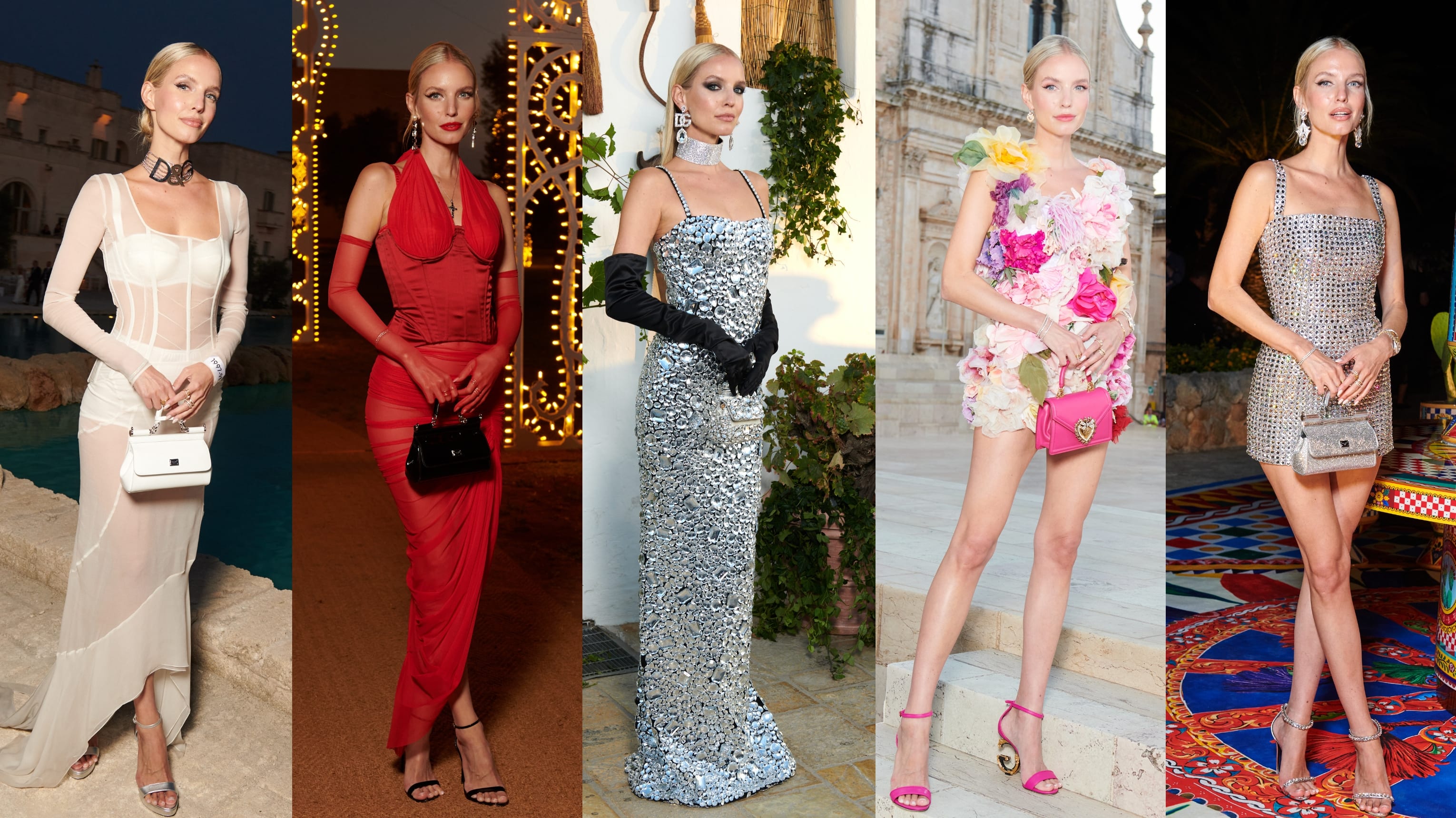 Leonie Hanne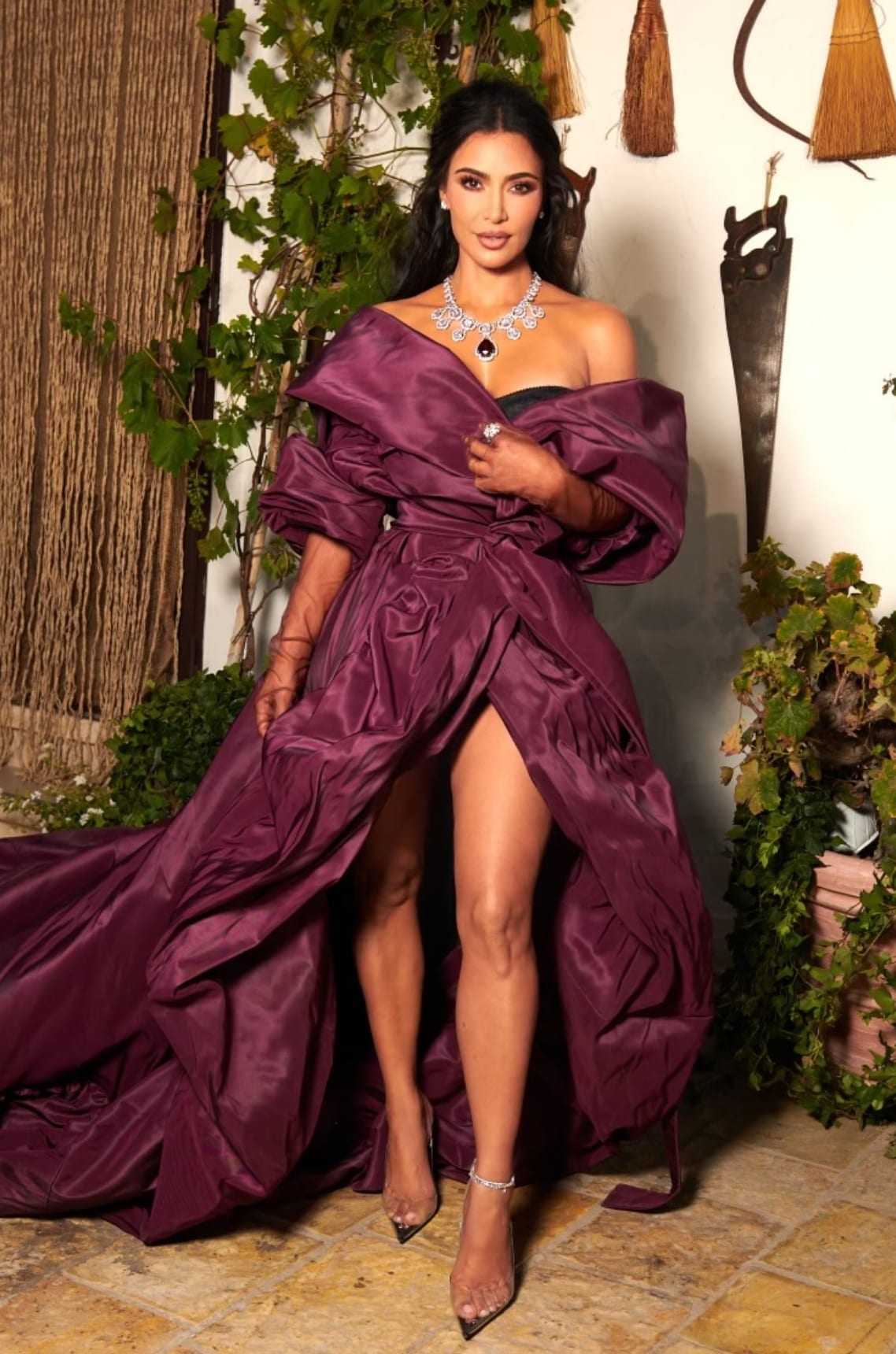 Kim Kardashian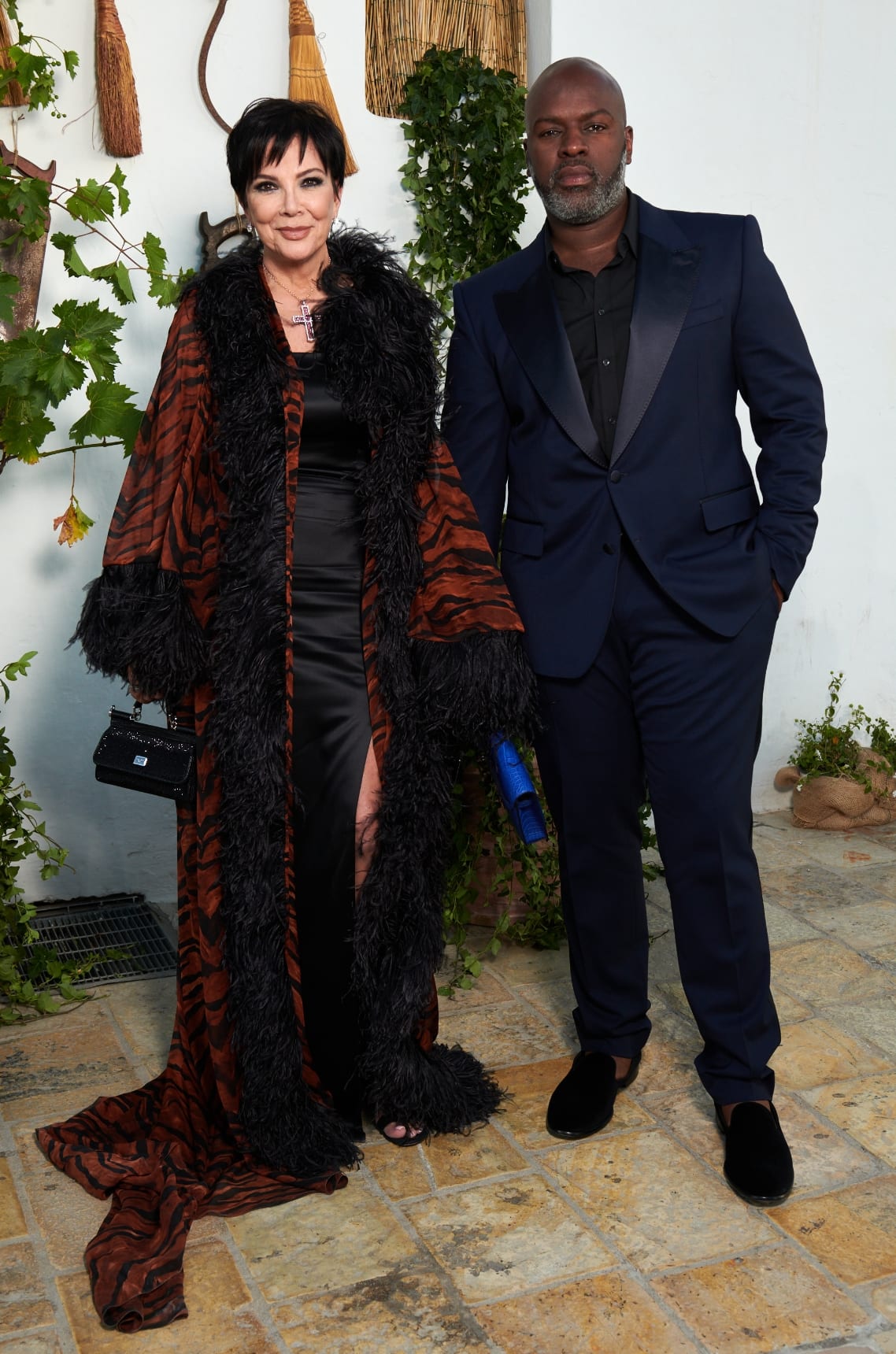 Kris Jenner & Corey Gamble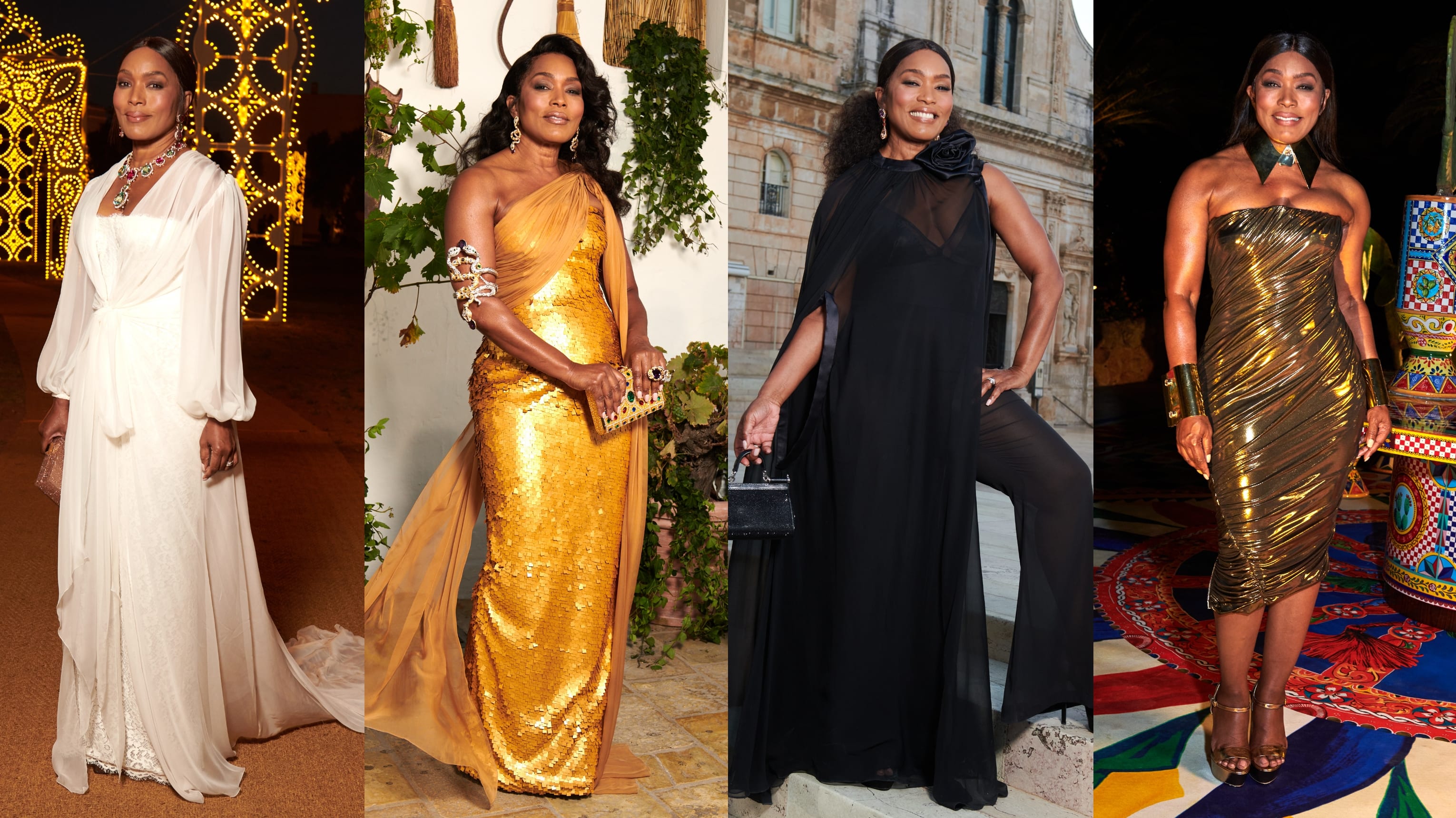 Angela Bassett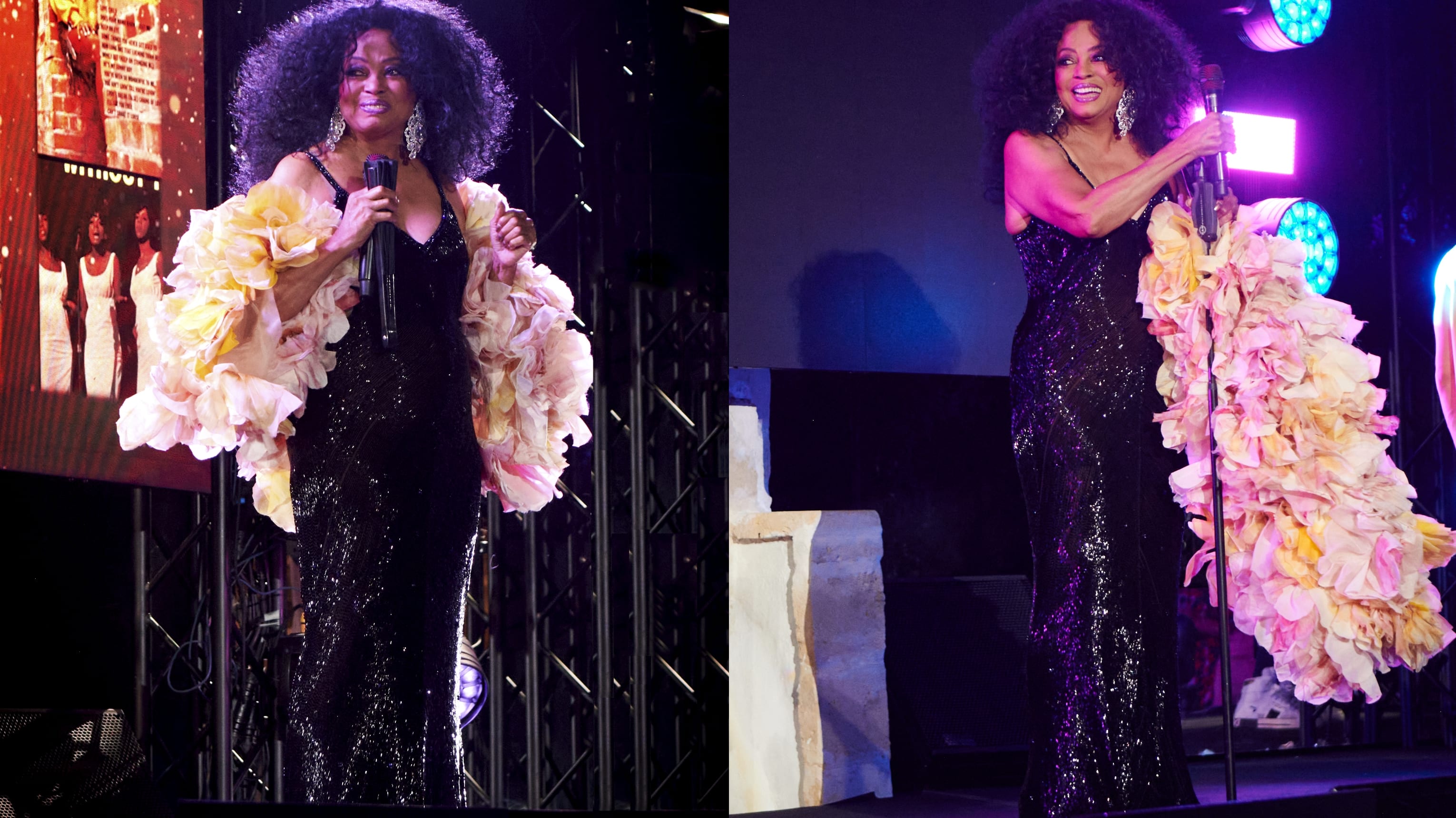 Diana Ross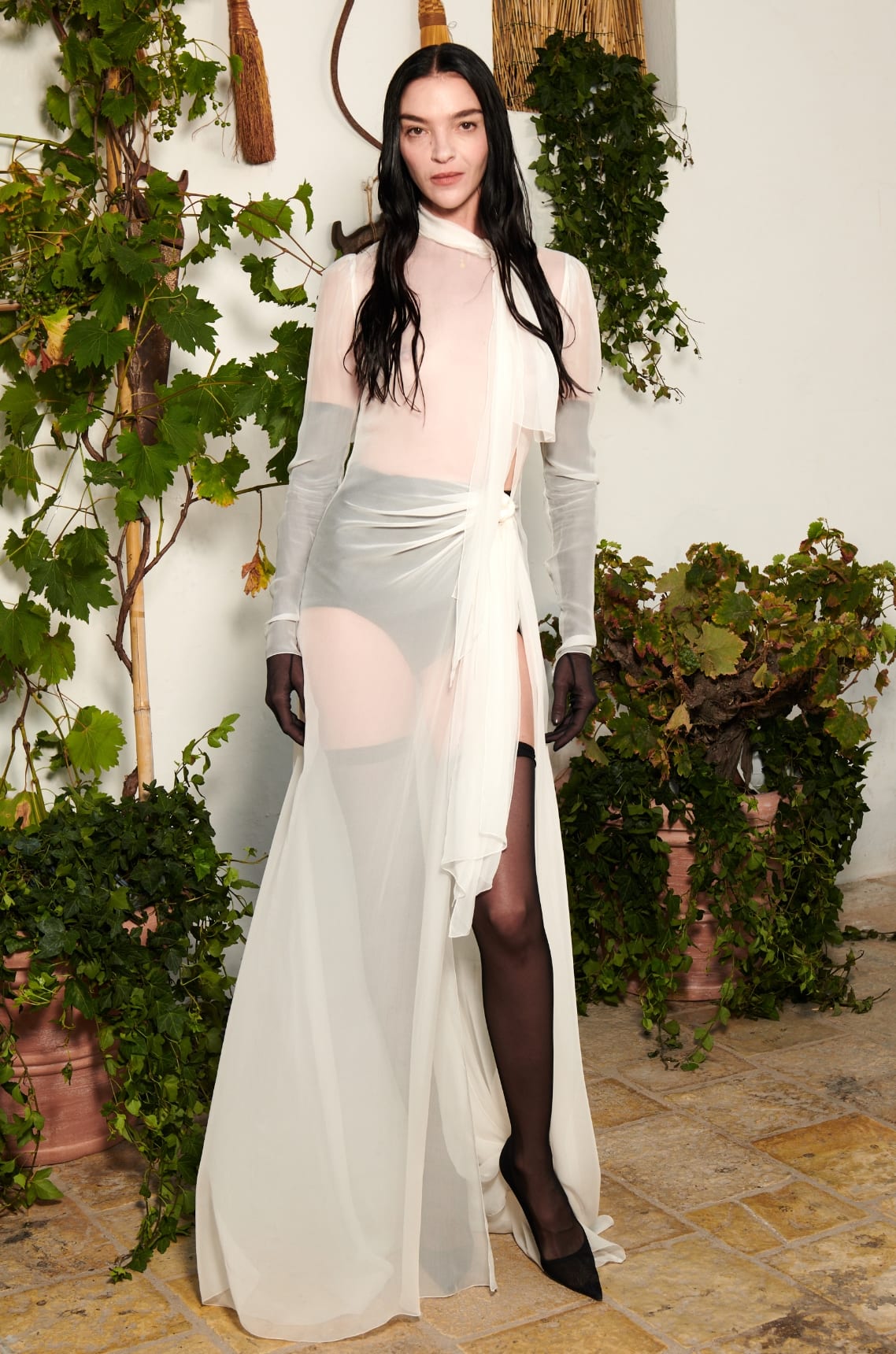 Mariacarla Boscono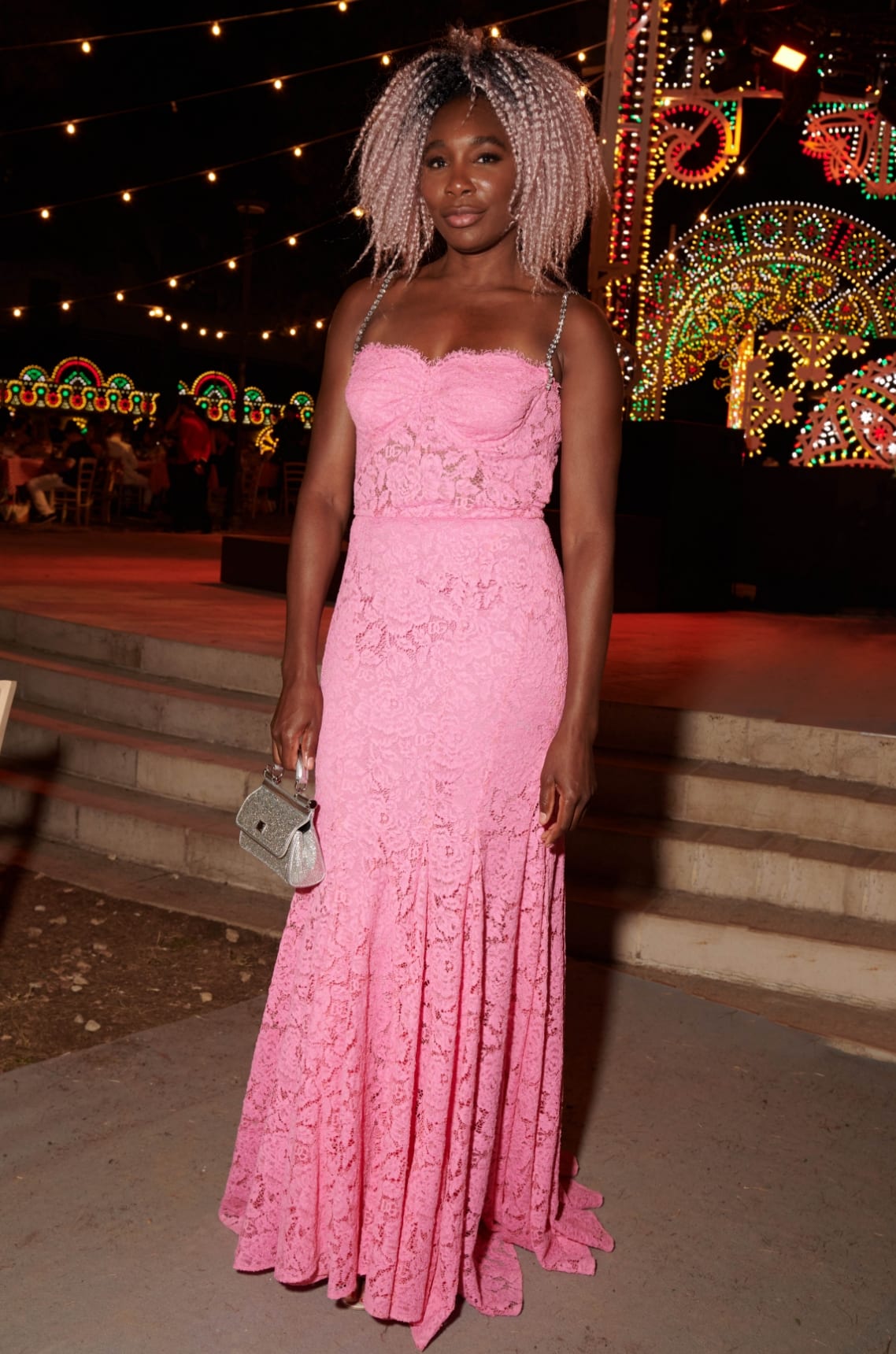 Venus Williams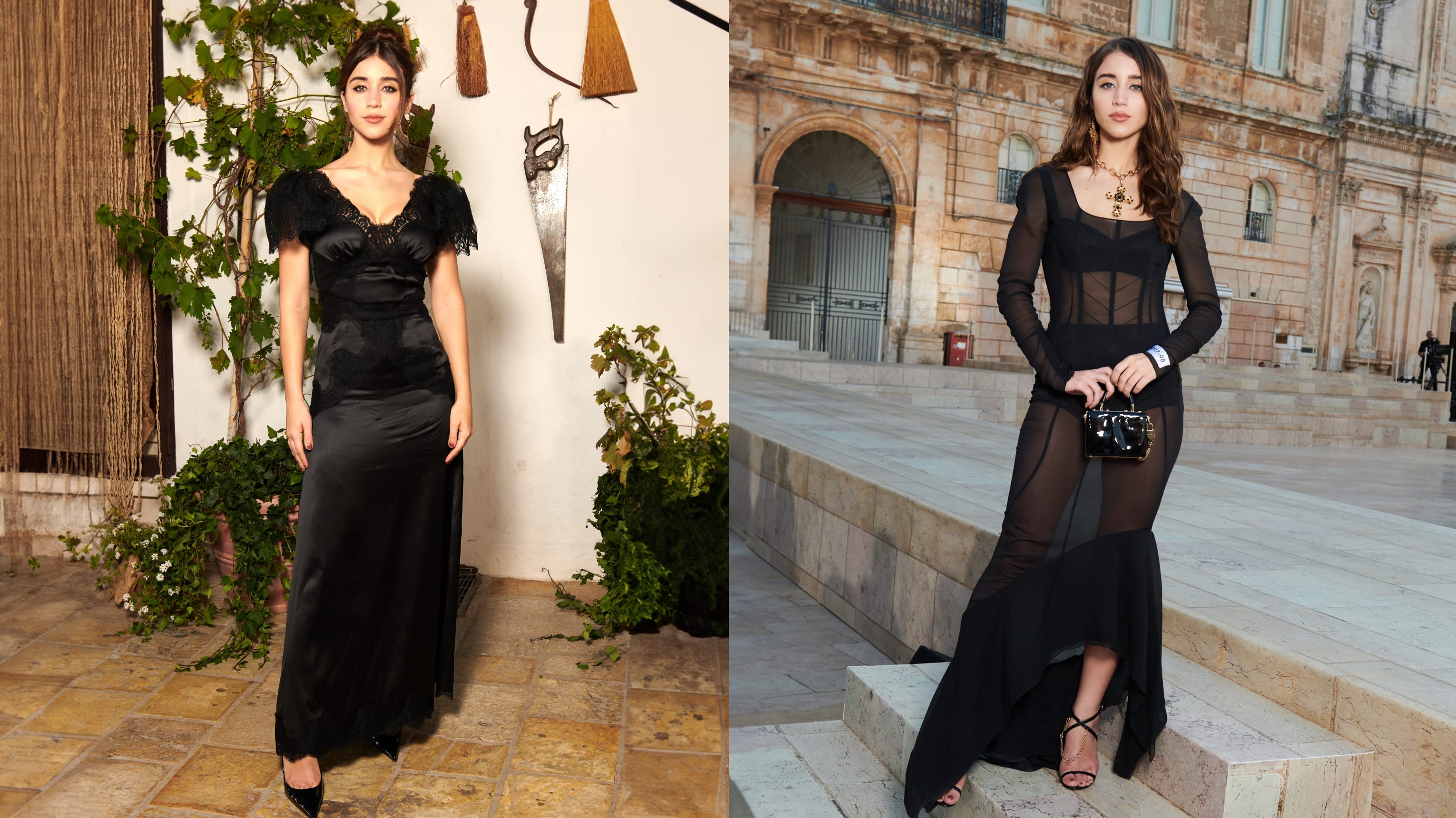 Caylee Cowan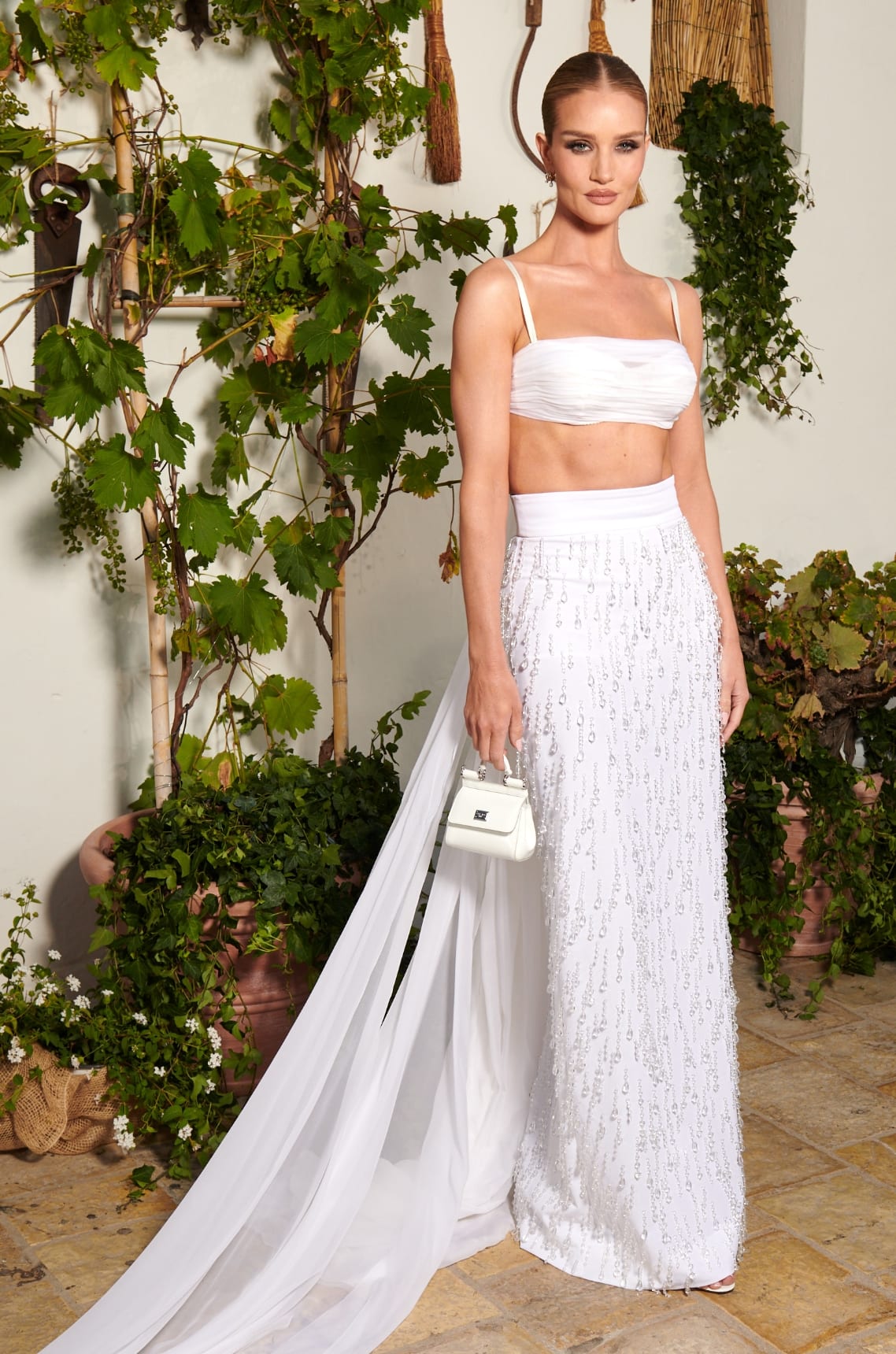 Rosie Huntington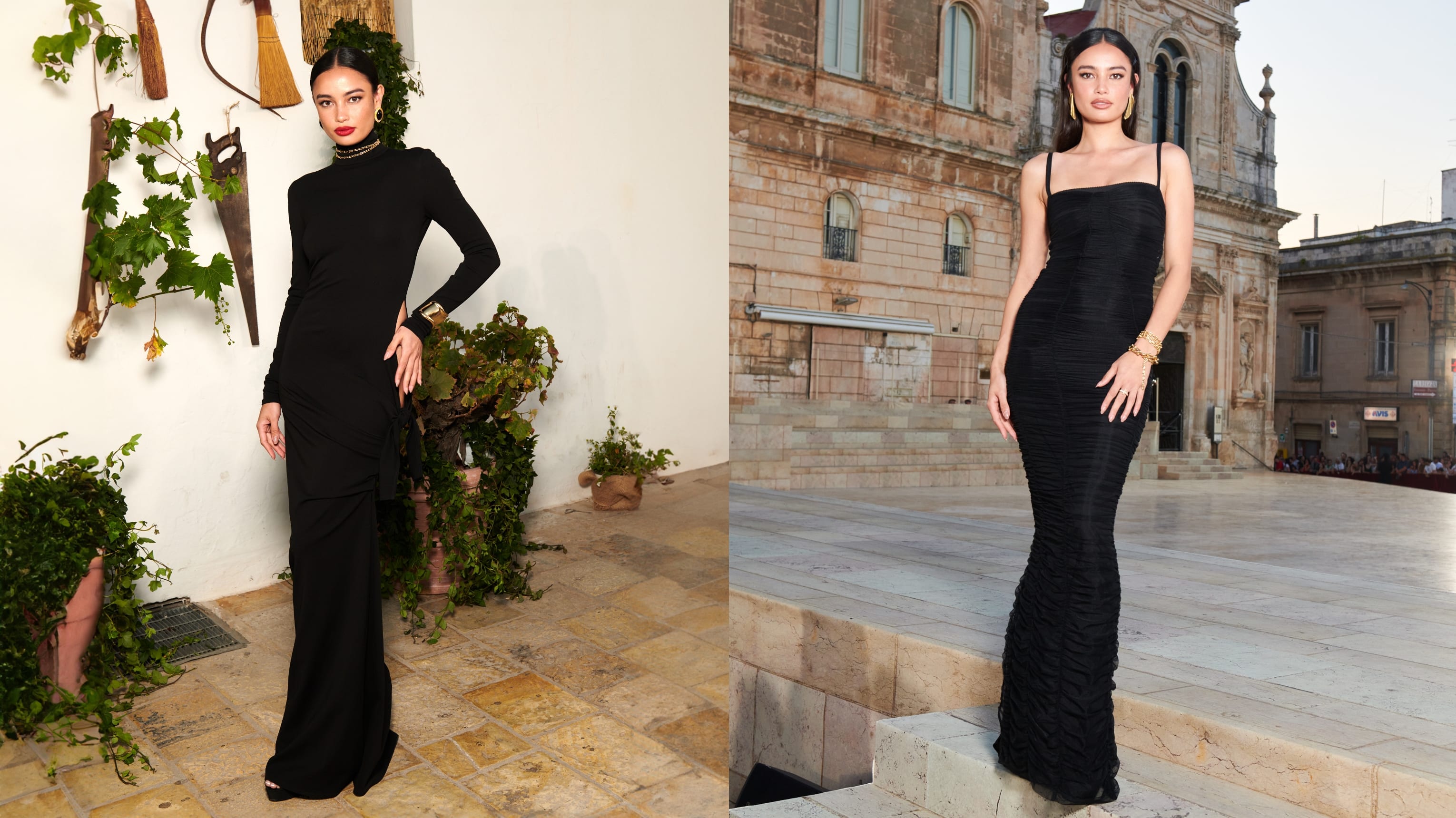 Kelsey Merrit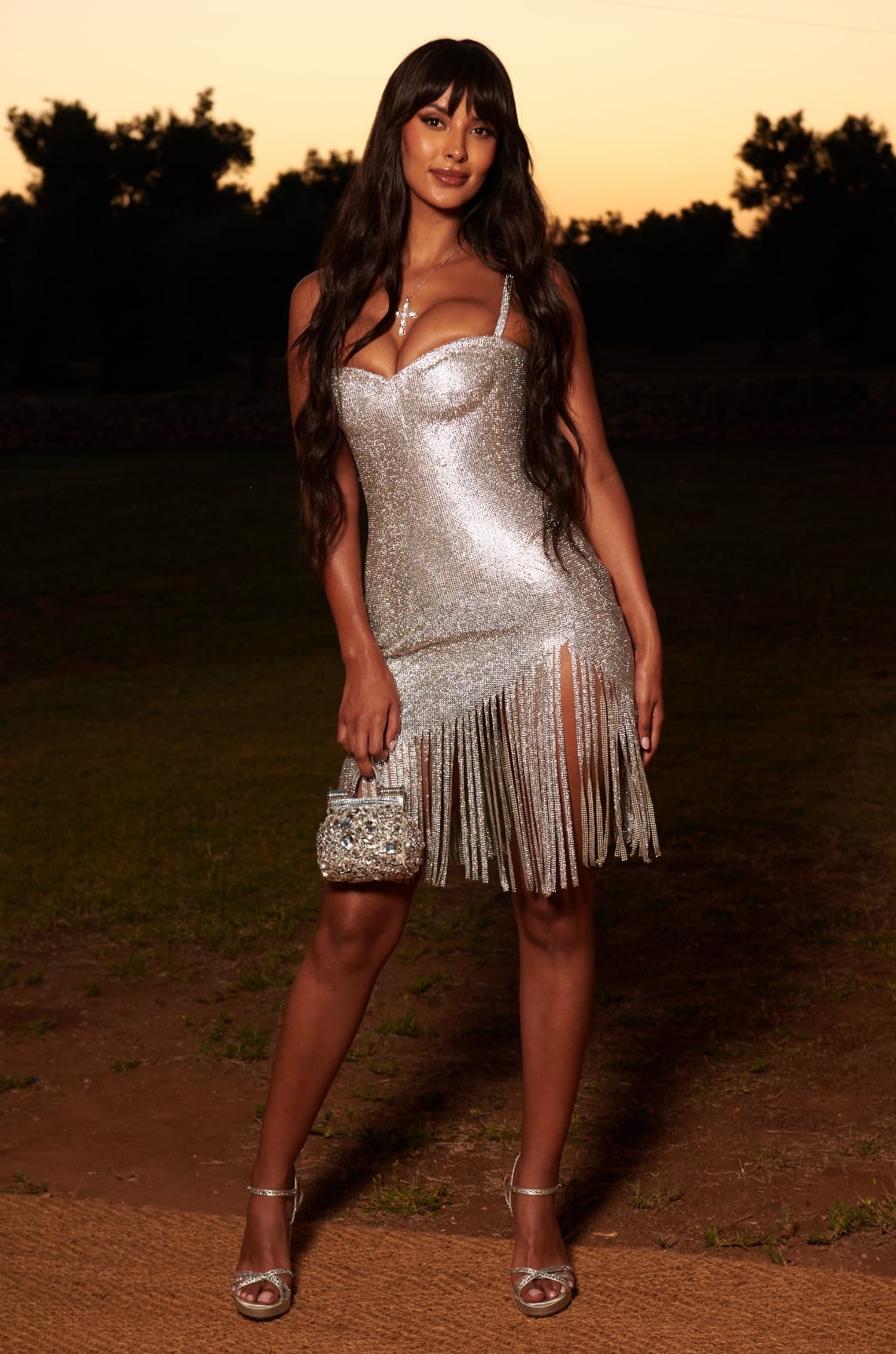 Maya Jama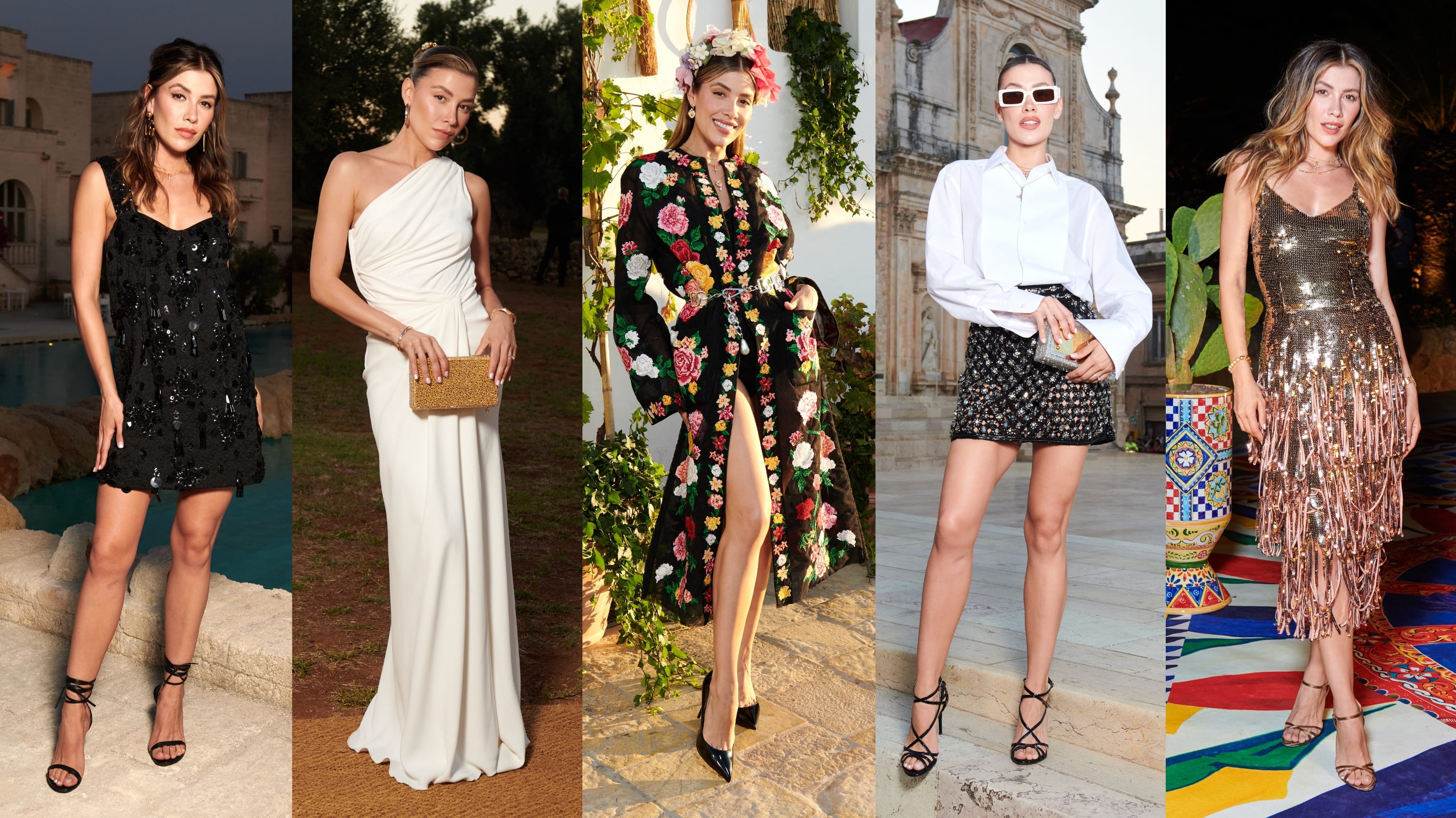 Michelle Salas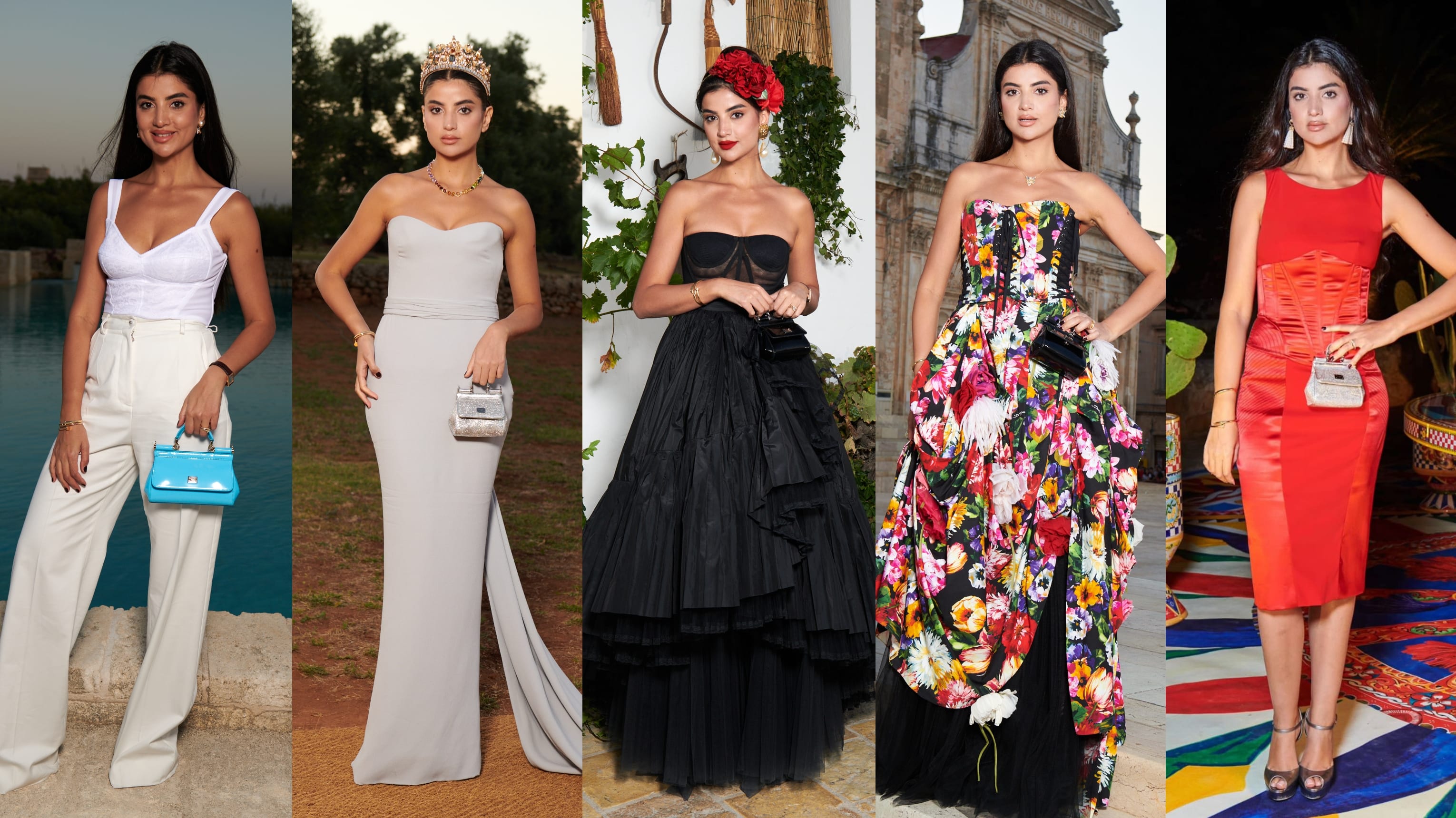 Ola Farahat
However, all eyes were on the opening night guest of honour: Diana Ross. The enchanting diva not only mesmerized the audience with her unforgettable performance but also left a lasting impression with her stunning look.
In addition, the front row of the Apulian events was graced by a number of male figures who brought forth beauty and elegance. Rapper Future effortlessly combined the iconic "Marcello" ribbed tank top with an elegant tuxedo, while actor Casey Affleck exuded charm in a white Martini-style suit paired with a spear and cotton t-shirt. Christian Bale, accompanied by his entire family, exuded sophistication in a refined single-breasted black suit.
The photographer's attention was also captivated by the sophisticated and relaxed style of Pelayo Diaz, who donned a lace pyjama-look (link to the collaboration news) and an oversized silk Mikado suit, enriched with a precious floral design by brand ambassador Doyoung.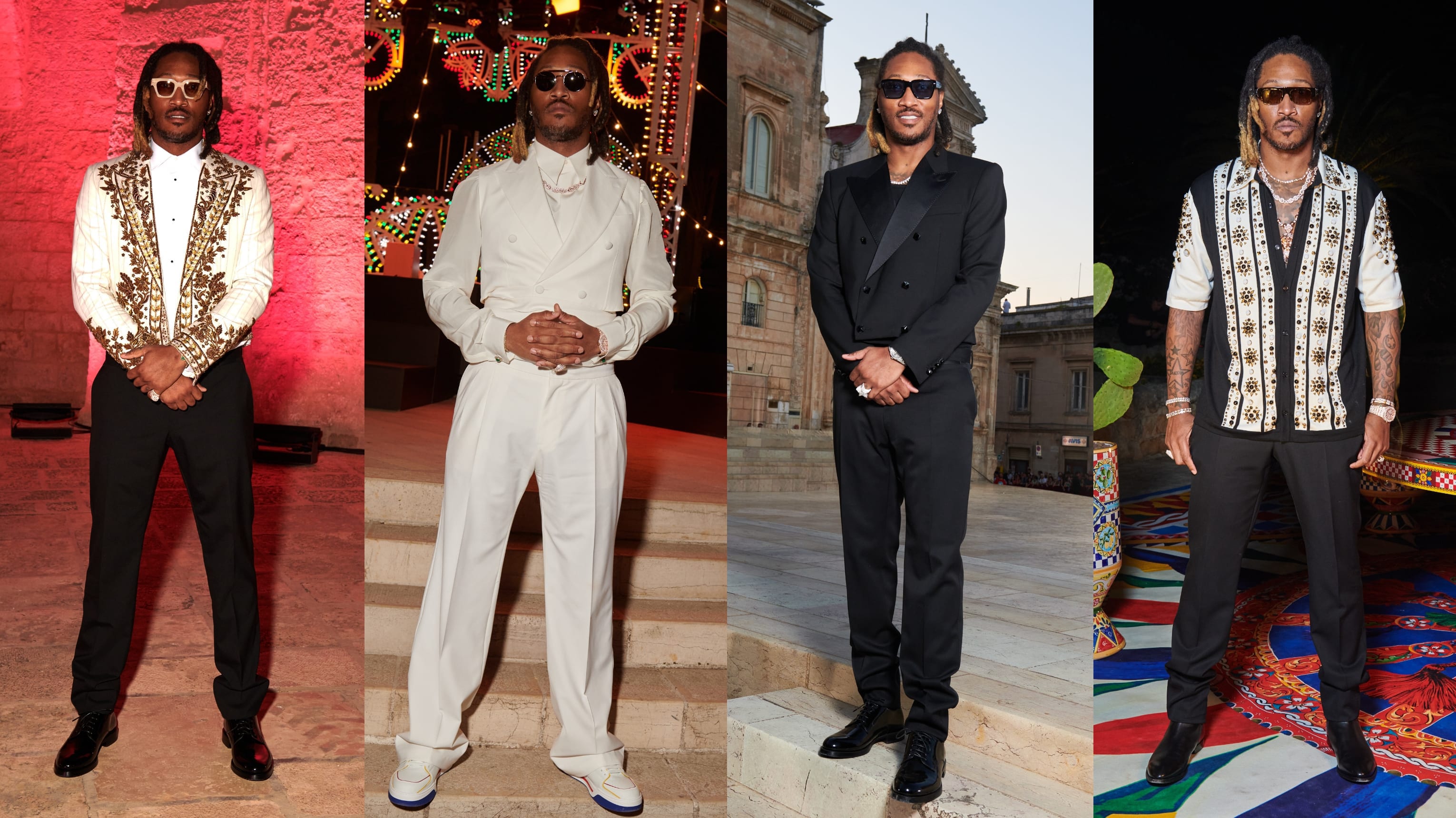 Future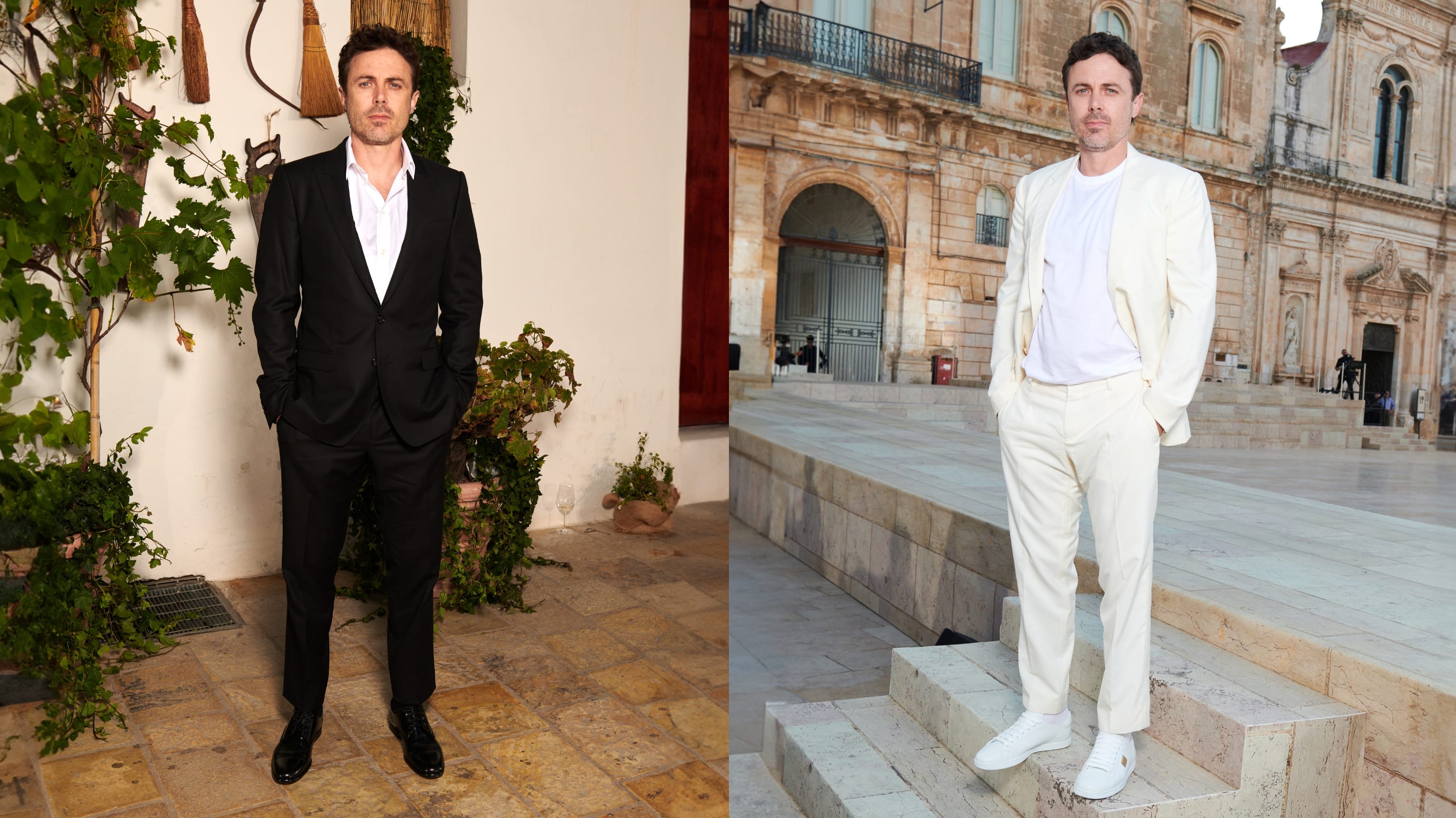 Casey Affleck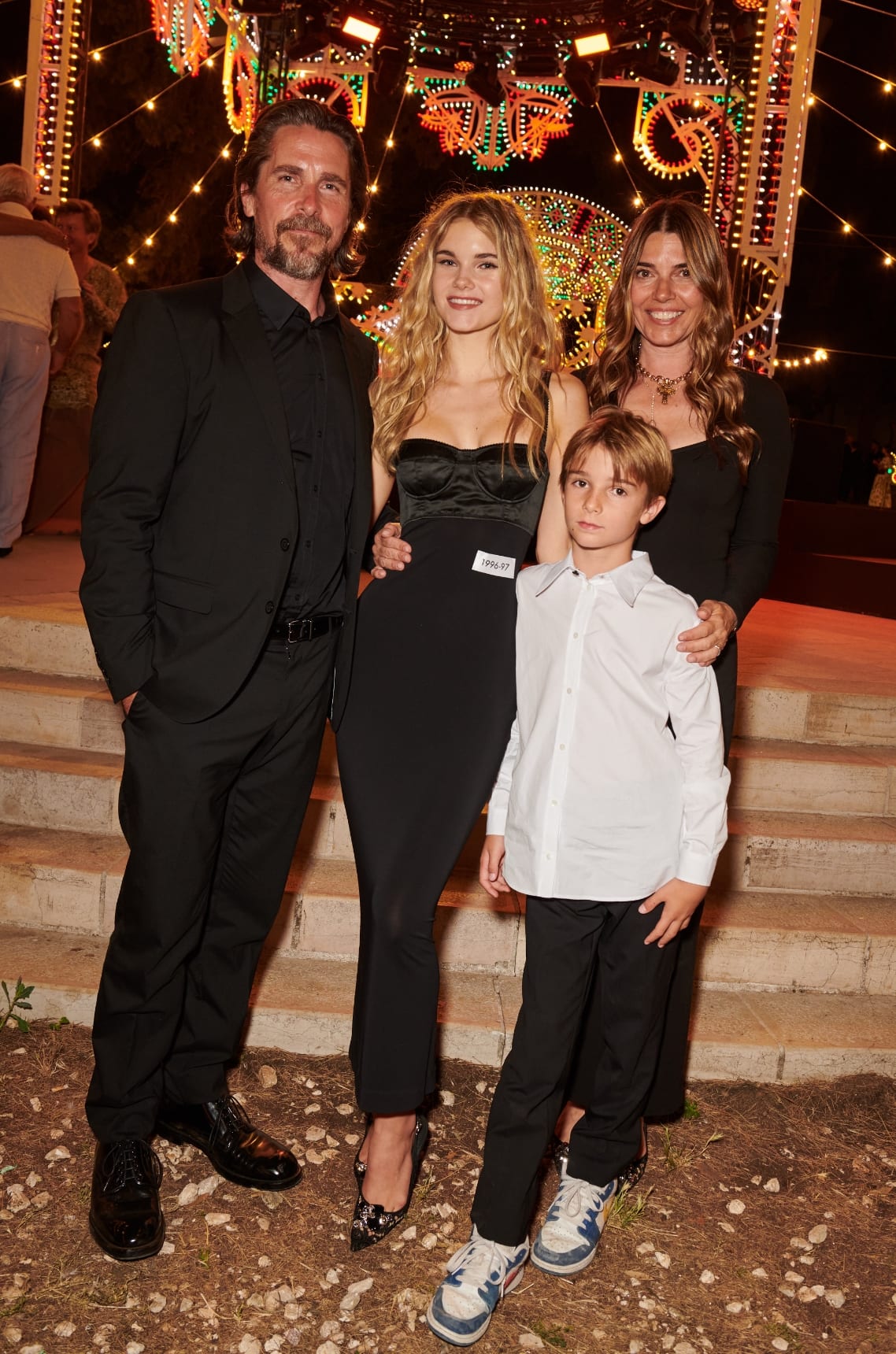 Christian Luka Sibi Rex Bale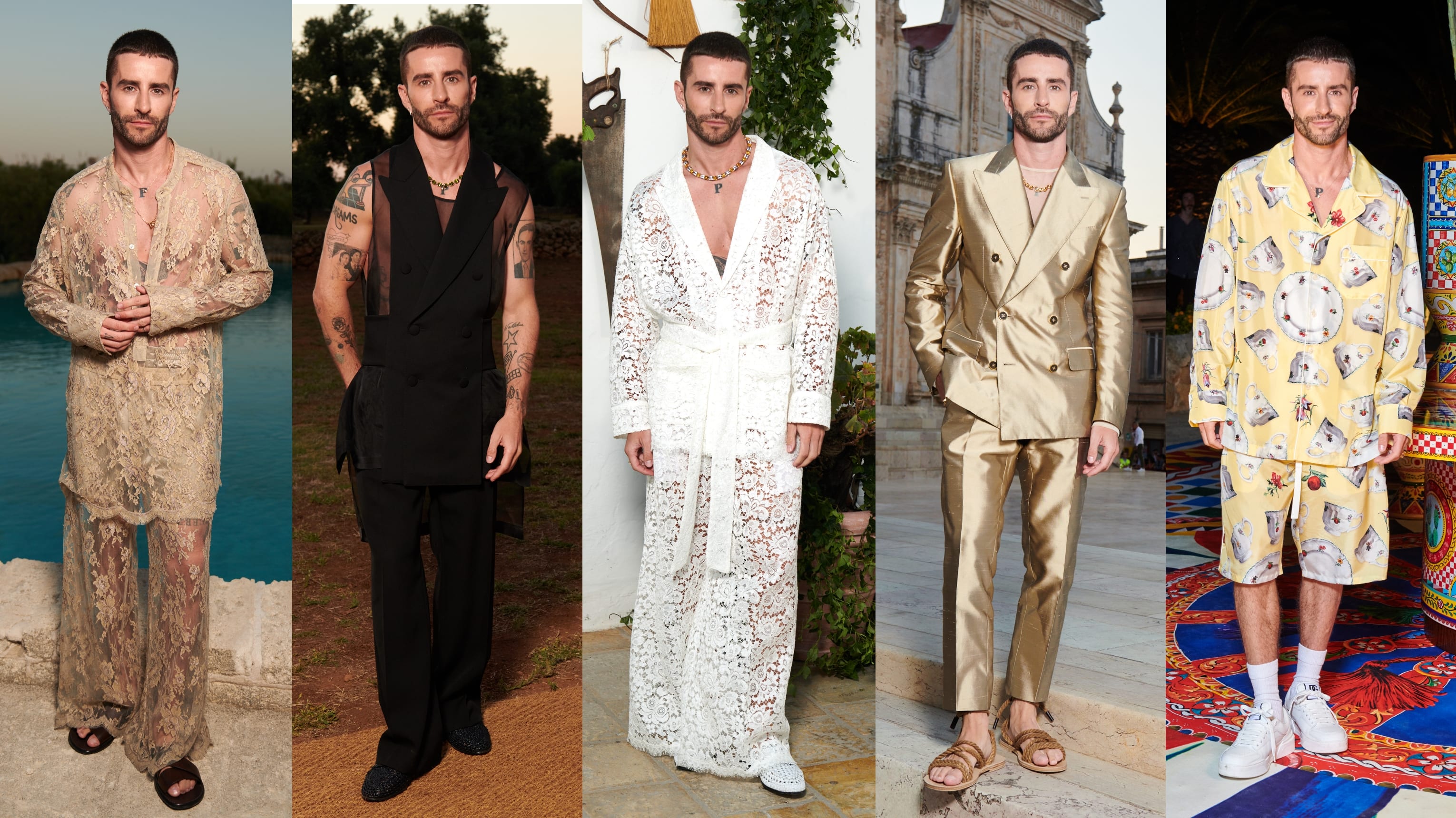 Pelayo Diaz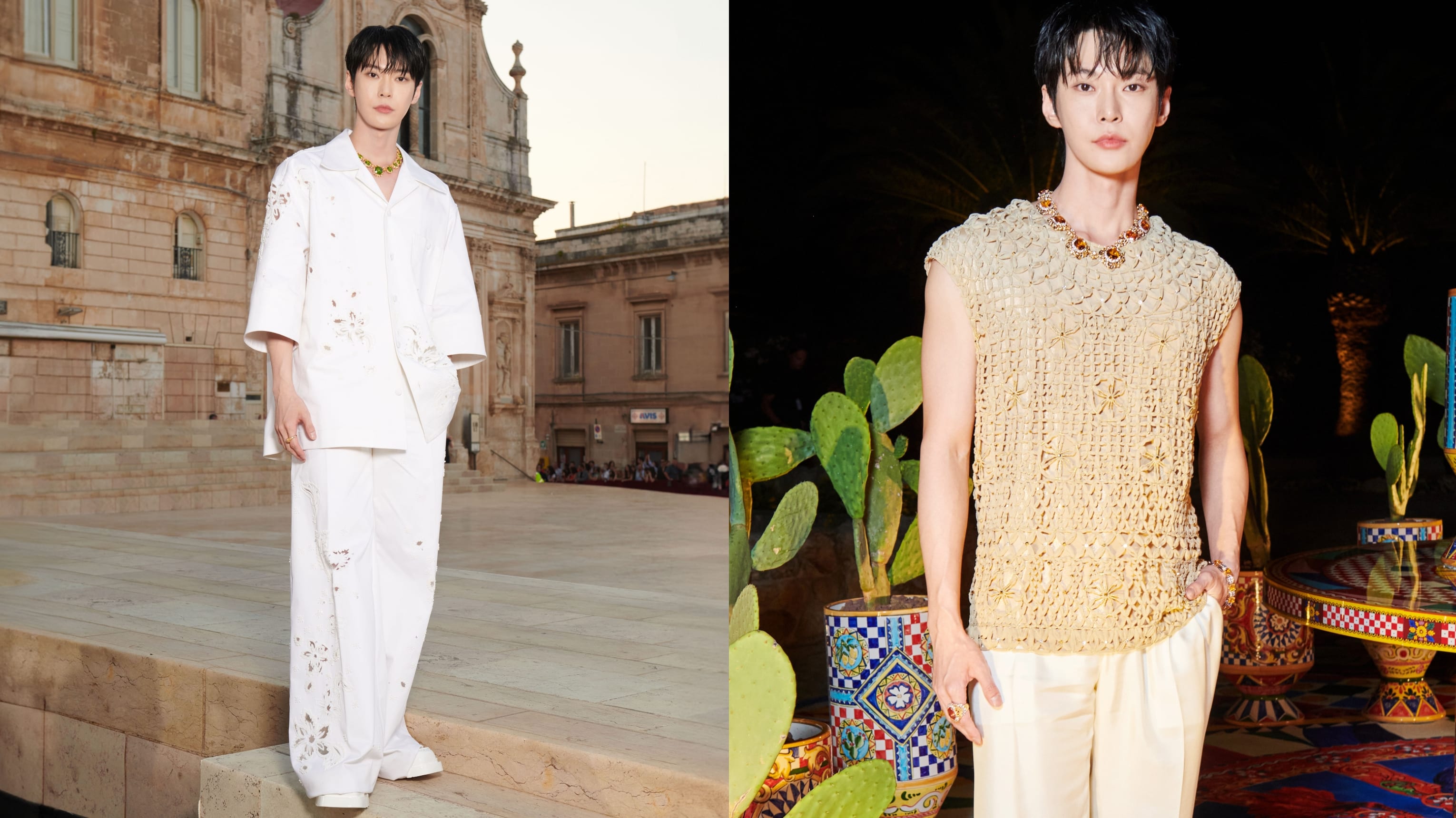 Doyoung
Blanco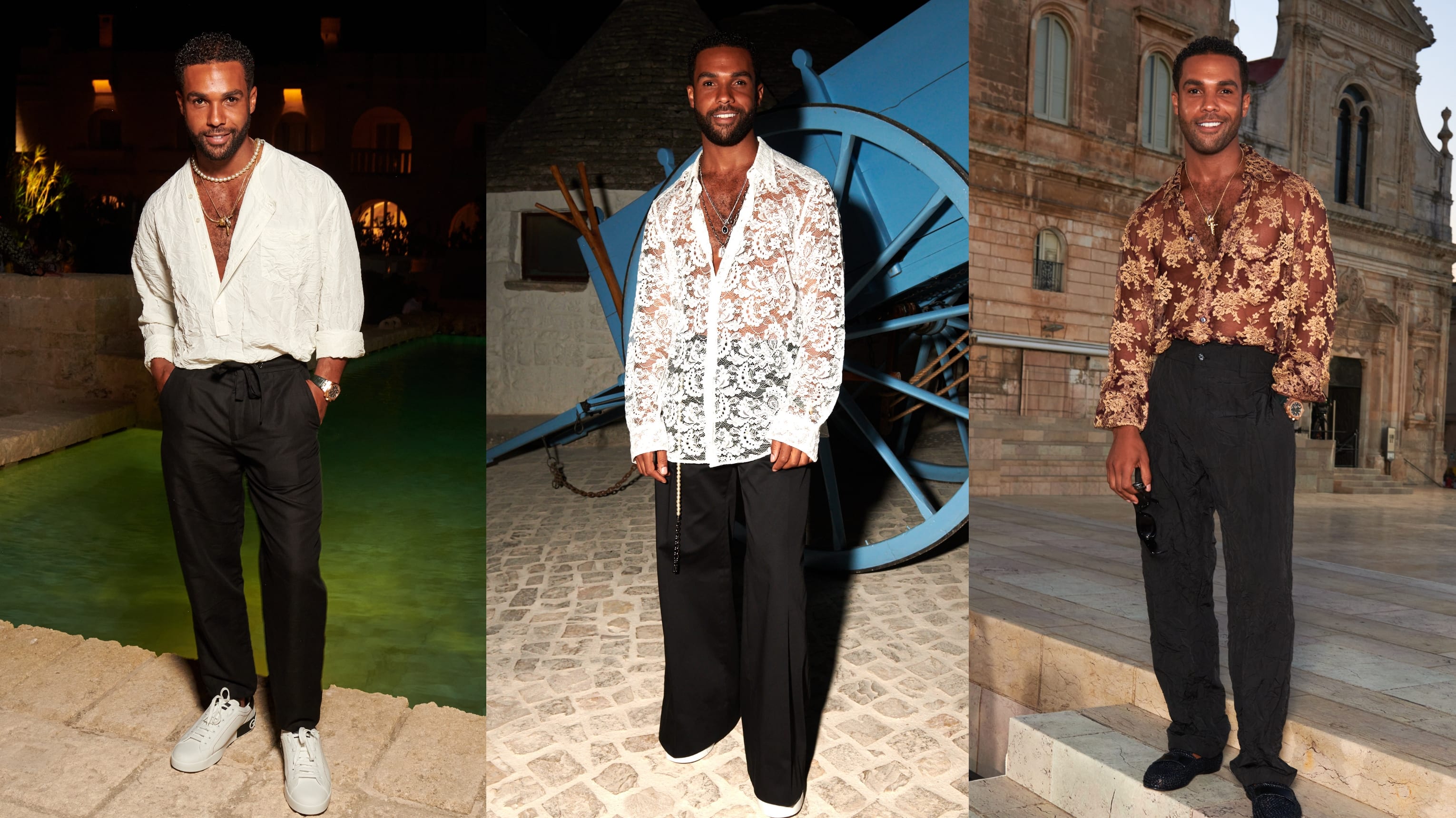 Lucien Laviscount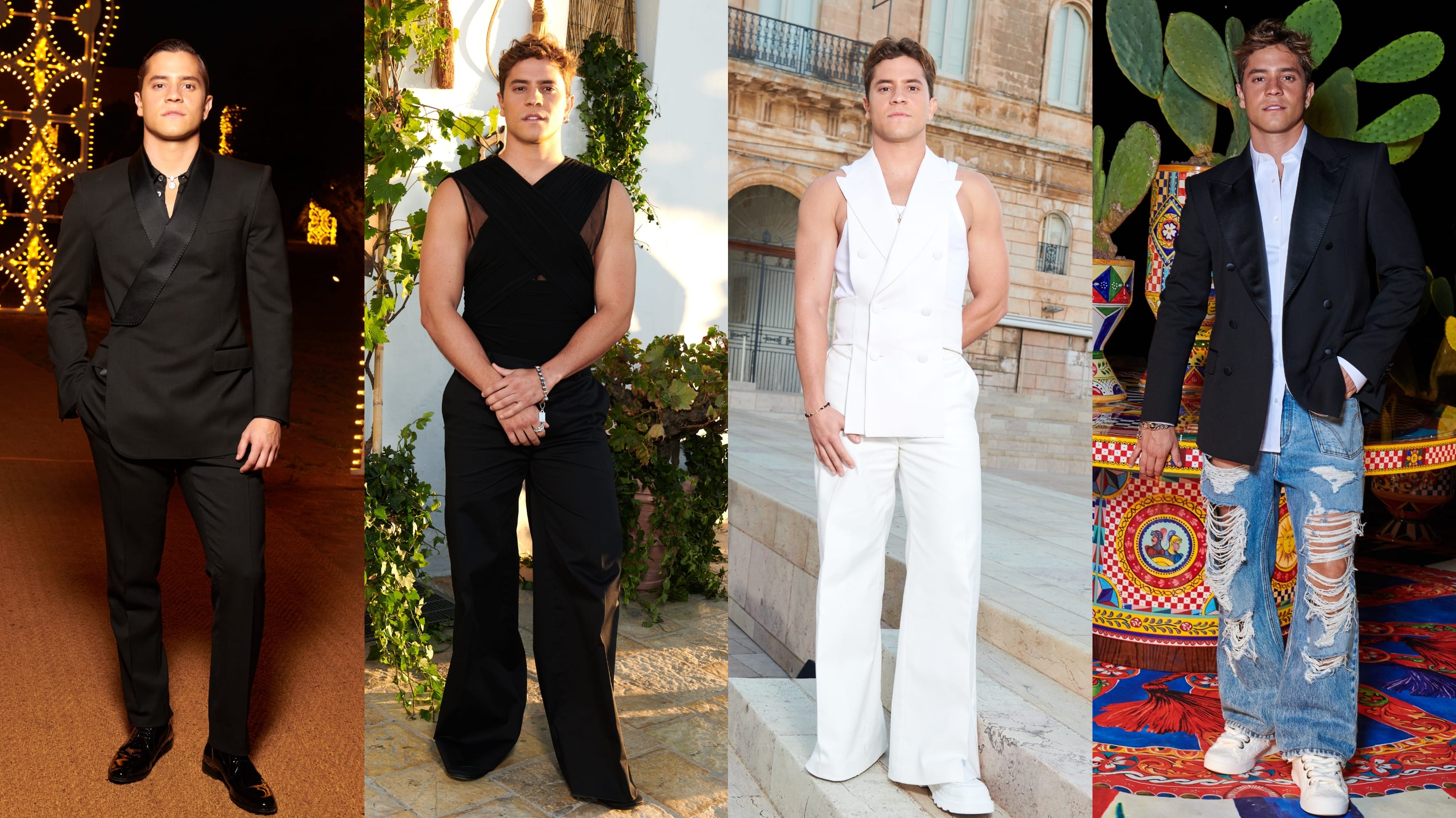 André Lamoglia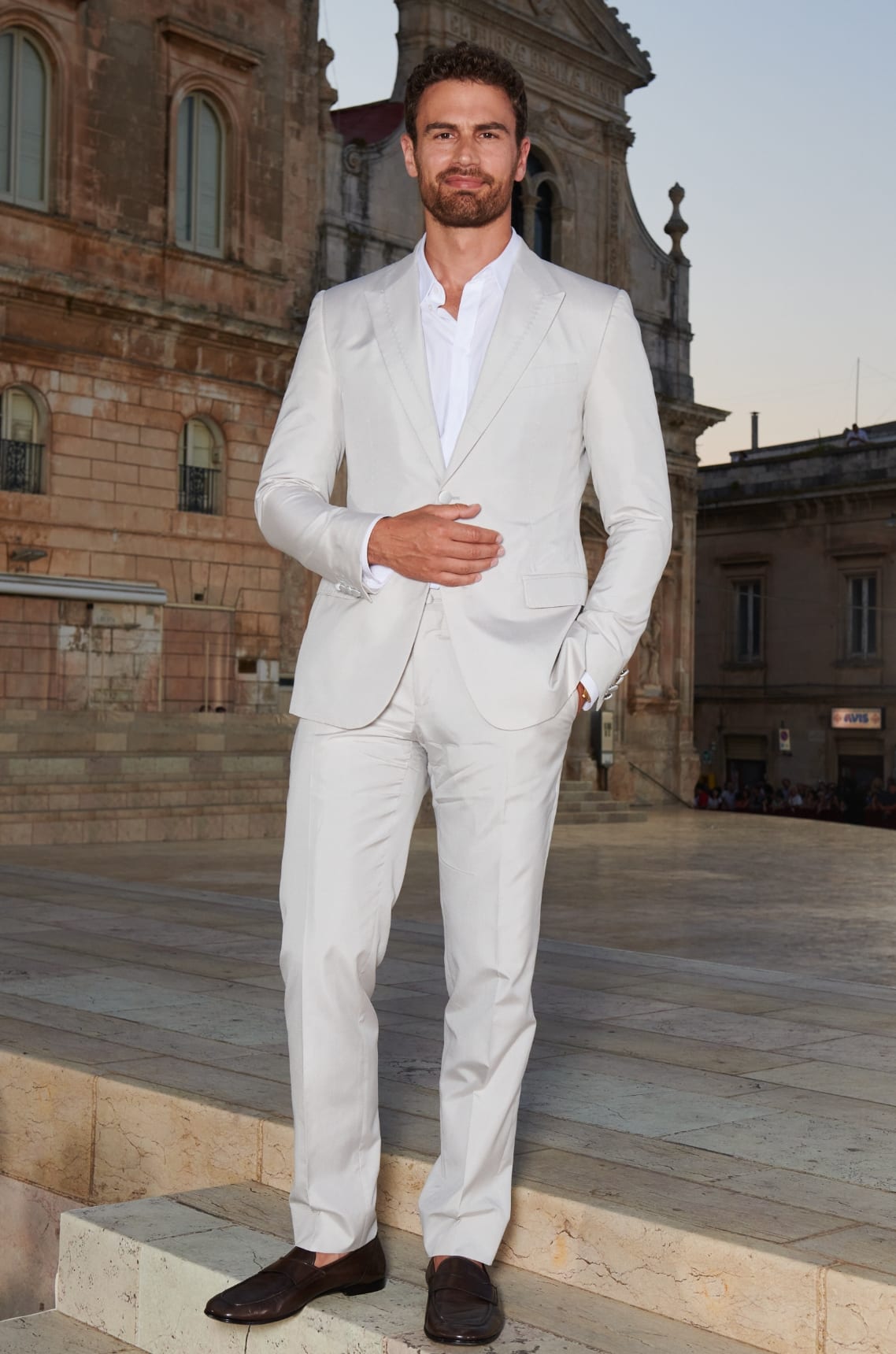 Theo James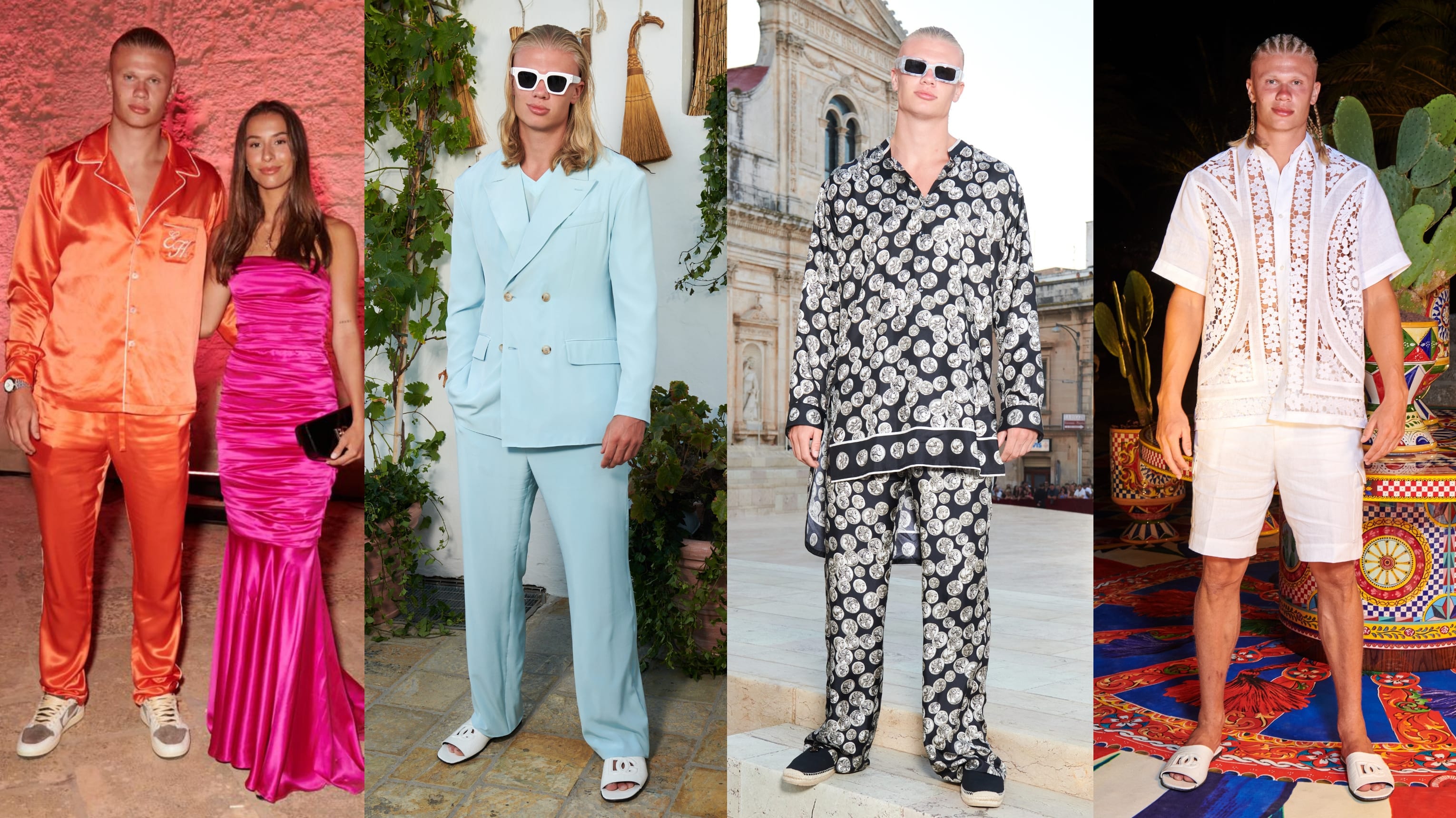 Erling Haaland & Isabel Haugseng Johansen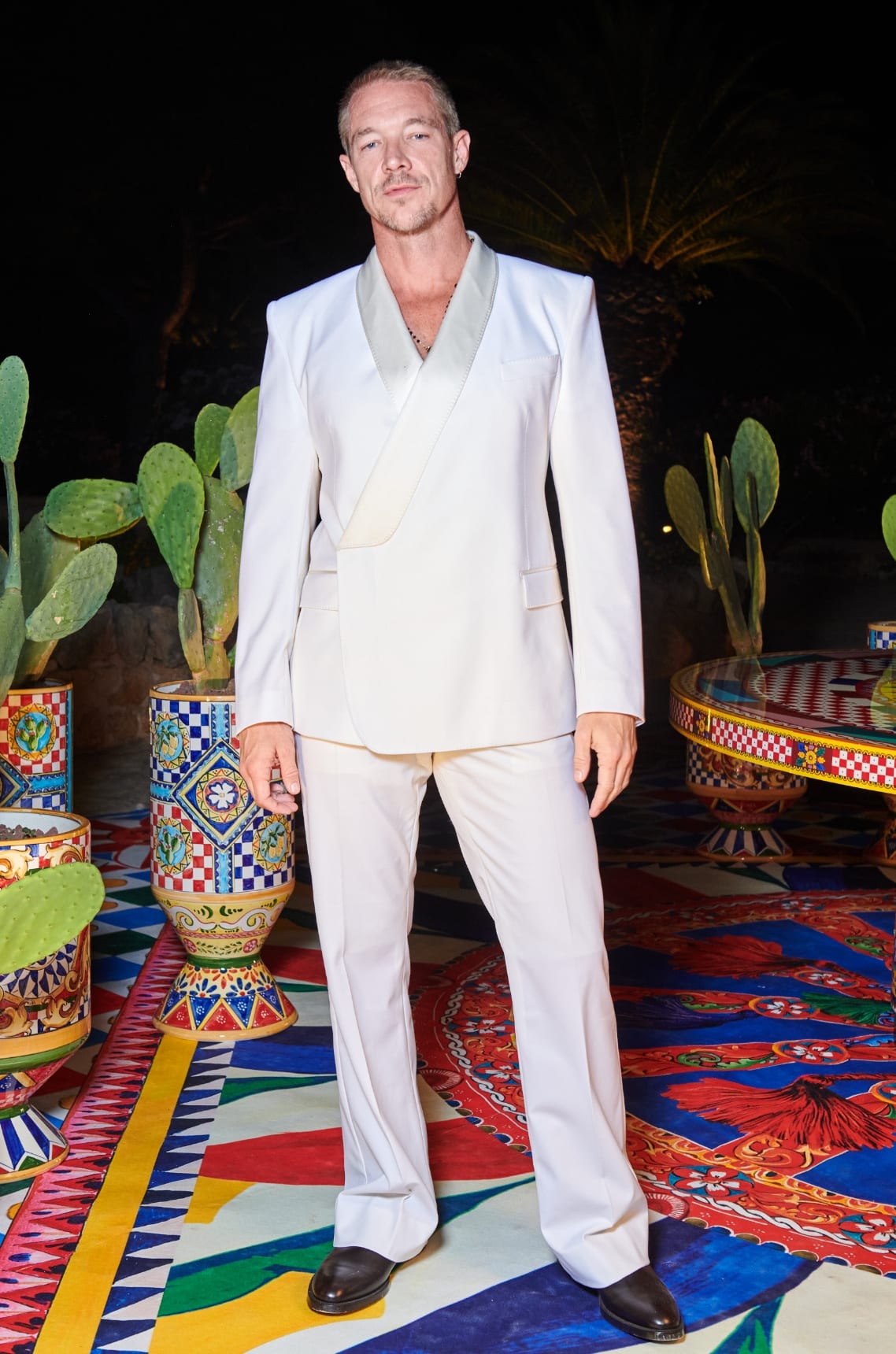 Diplo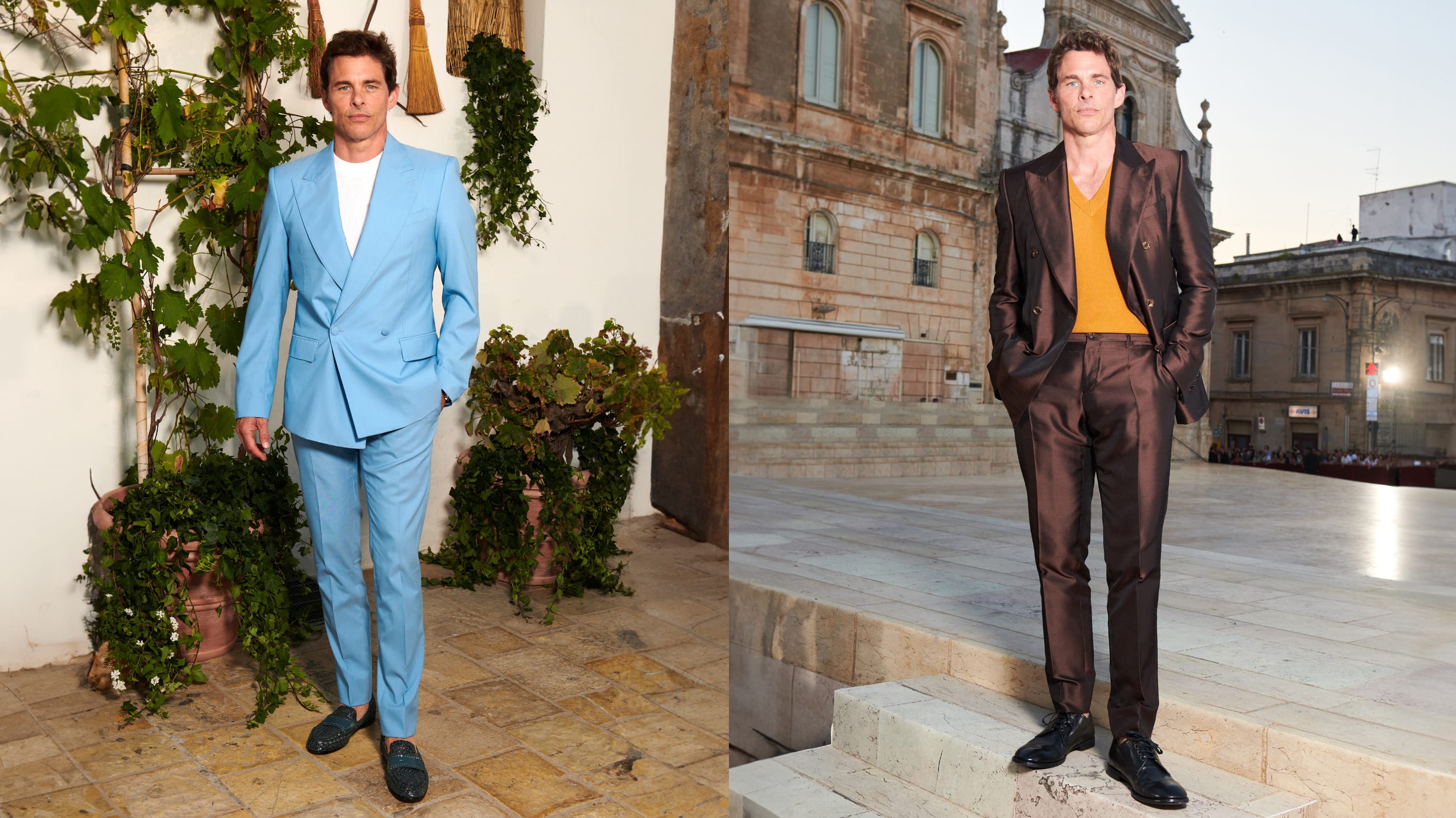 James Marsden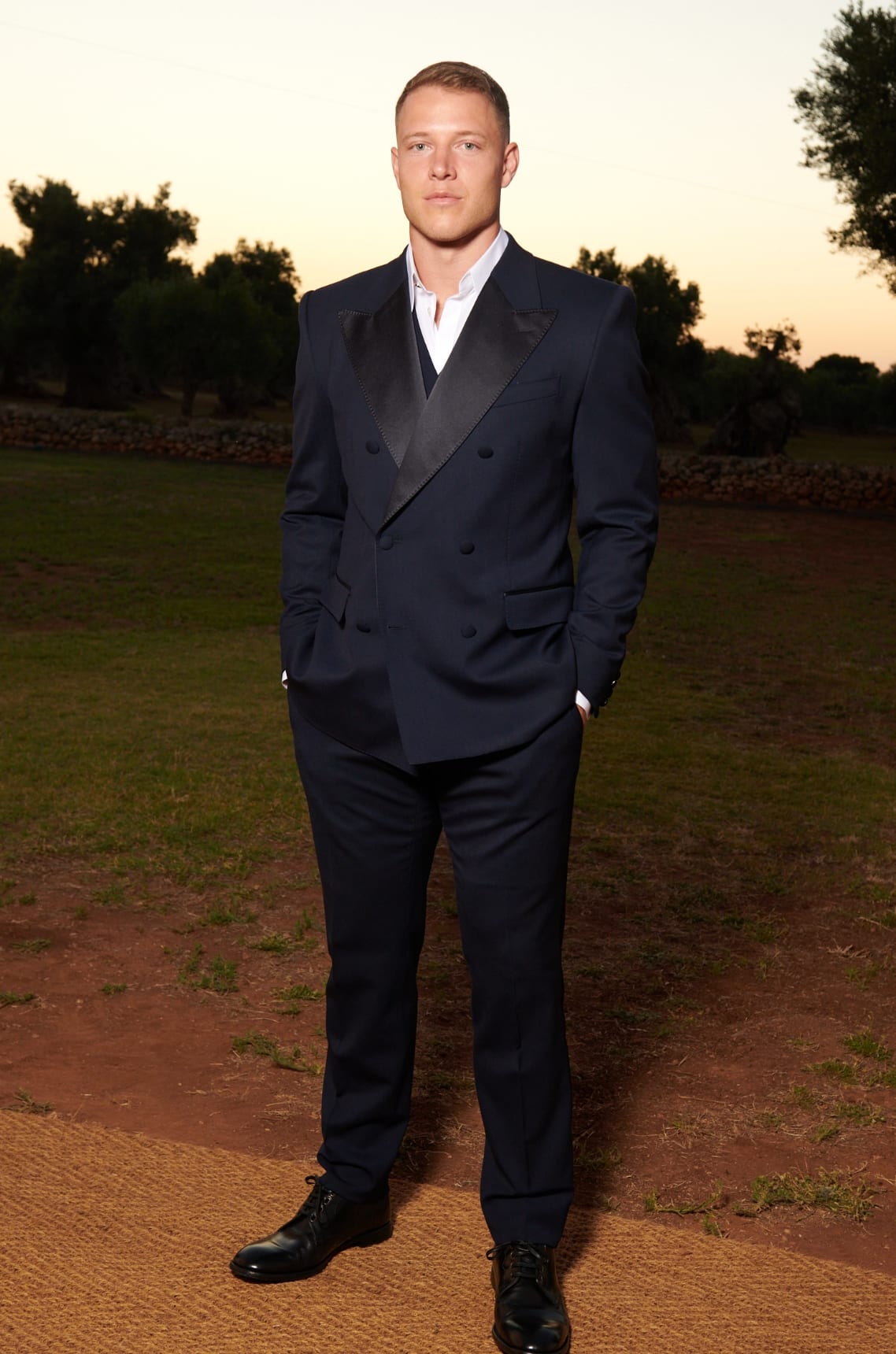 Christian McCaffery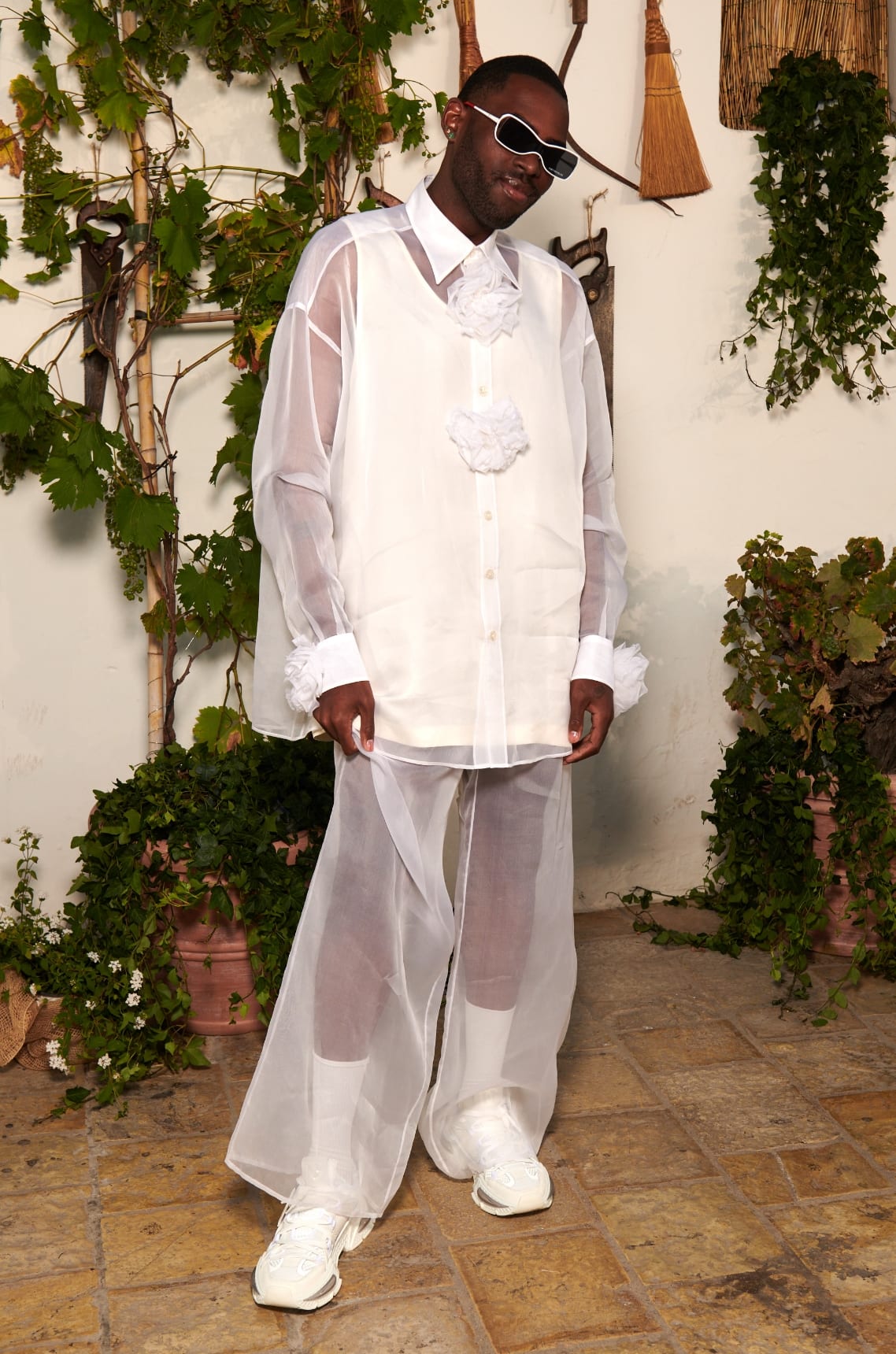 Kelvin Moody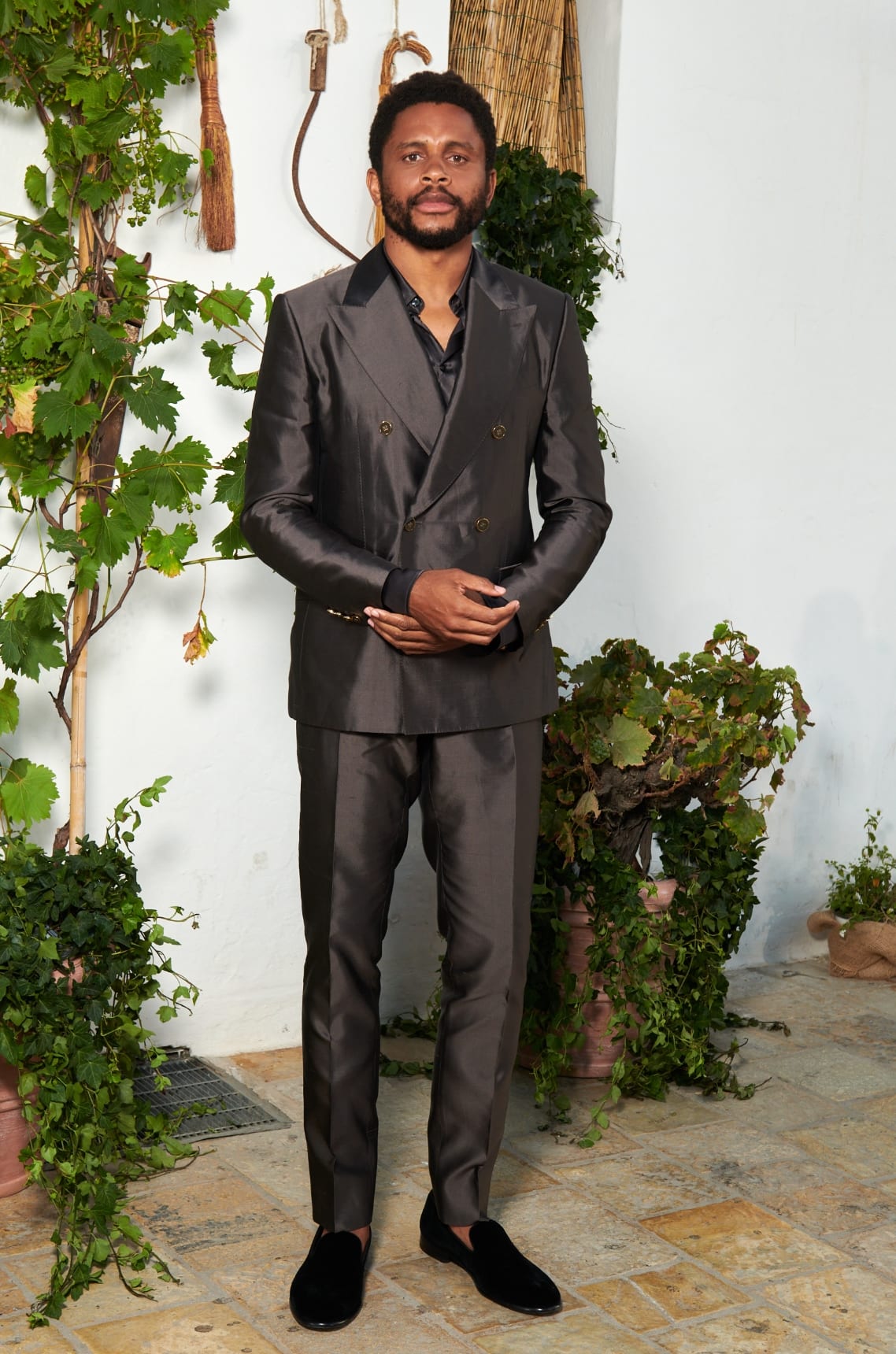 Nnamdi Asomugha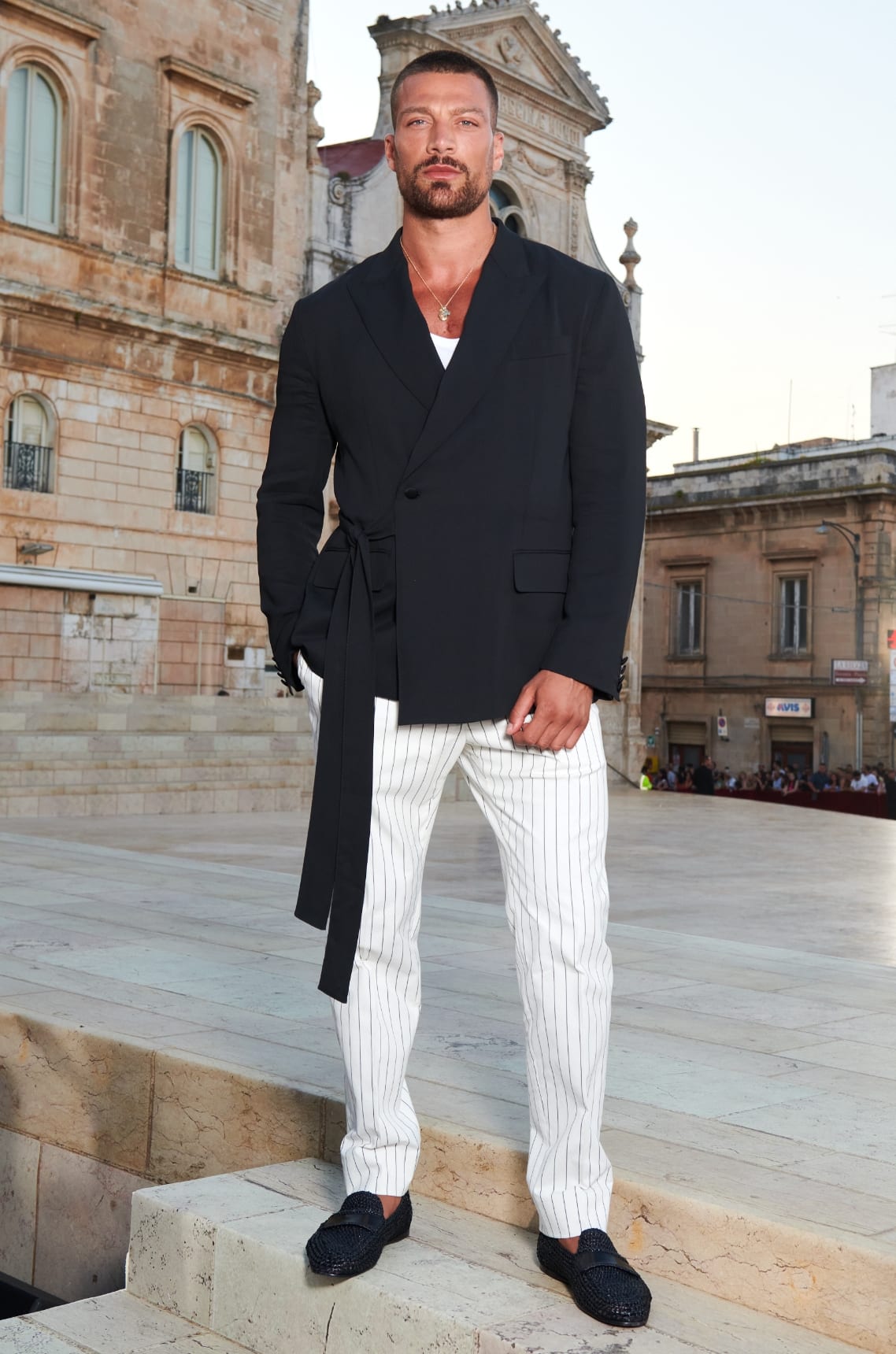 Simone Susinna
Blanco, the second guest of honour on the opening night, embraced a sensual and comfortable style that resonated deeply.