In a grand unveiling during a private presentation event on September 8th, Dolce&Gabbana and Sierra Blanca Estates, a renowned Marbella-based developer, revealed the first images of their collaborative masterpiece: Design Hills. Situated on the picturesque Costa del Sol, this innovative residential project is set to redefine luxury living in Europe.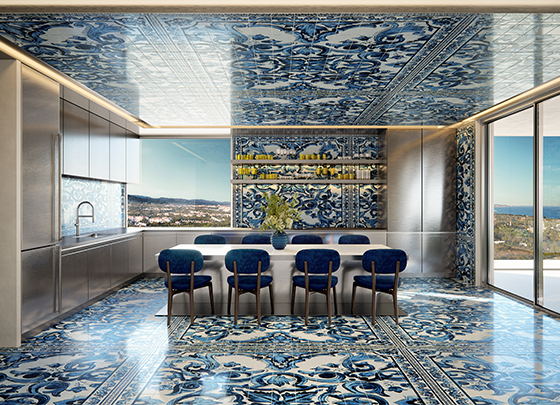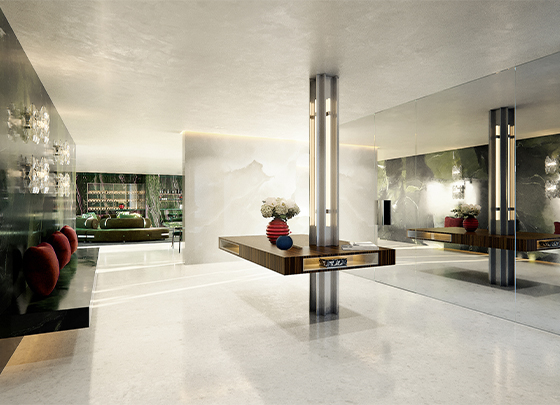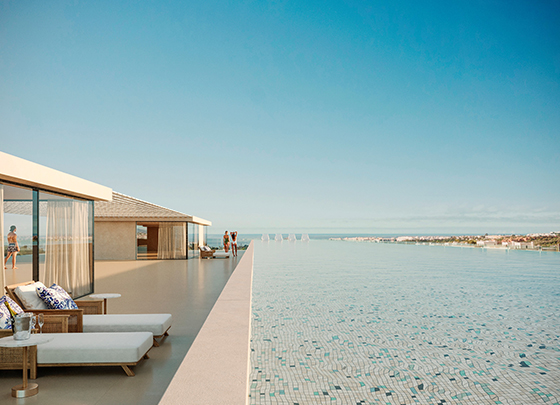 A Celebration of Craftsmanship at Its Finest
Dolce&Gabbana's first residential project in Europe, created in partnership with Sierra Blanca Estates, will be nestled on a sprawling plot of nearly 90,000m2 along a hill, with an average elevation of 40 metres above sea level, and is a project that embodies the brand's commitment to excellence. Design Hills Marbella will comprise of 92 large-format apartments, exuding elegant and linear architecture. Ranging from 280 to 900m2, these residences will feature up to five bedrooms, each meticulously furnished with exclusive Dolce&Gabbana Casa creations. Imagine master bedrooms with dressing rooms and private bathrooms overlooking the sea, rooftop terraces with swimming pools, and exclusive home automation connecting you 24/7 with the concierge and hospitality staff.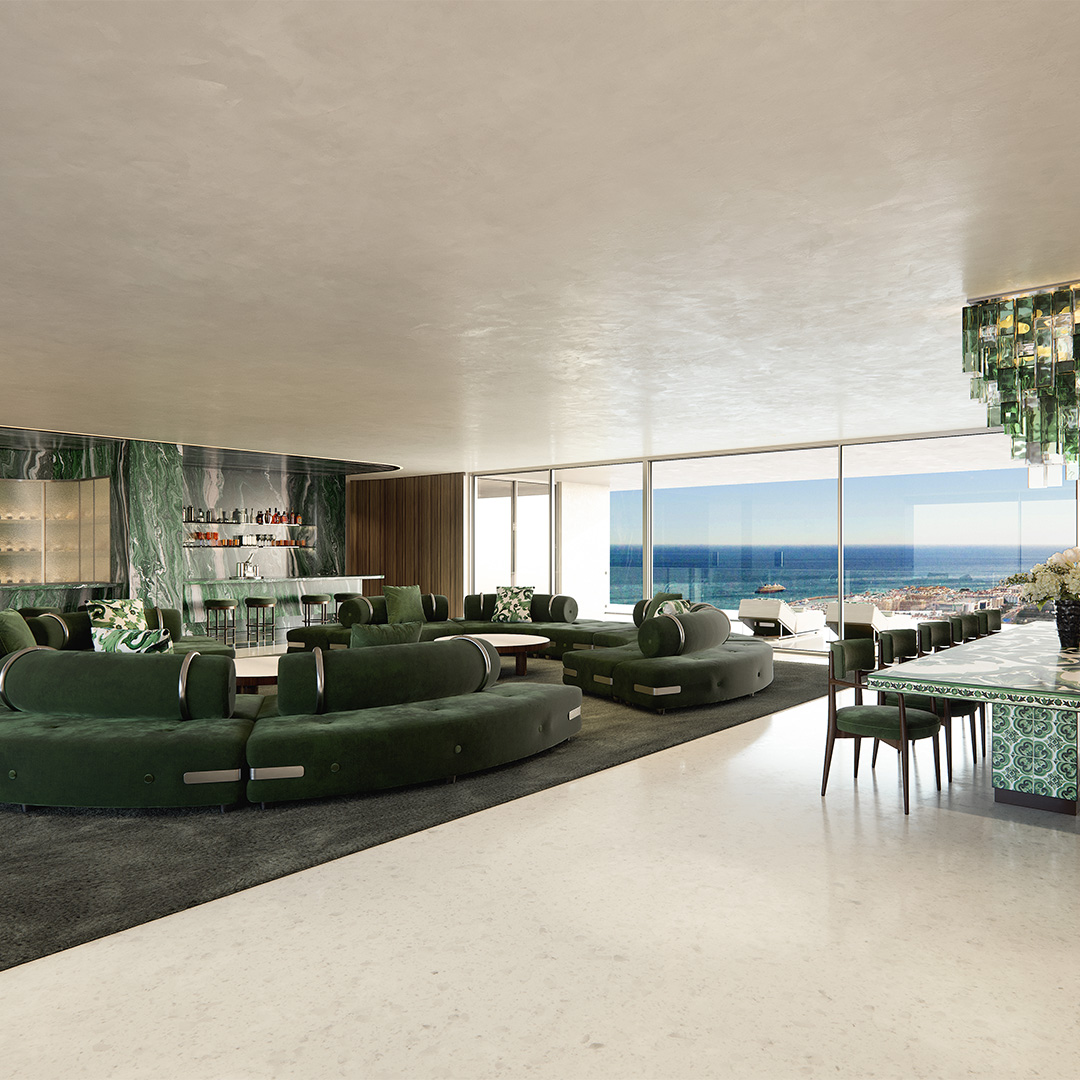 Setting a New Standard: unprecedented amenities in the realm of Real Estate Projects
Design Hills Marbella isn't just about exceptional residences; it's about crafting an unparalleled living experience. The Dolce&Gabbana partnership with Sierra Blanca Estates has allowed for the creation of an array of amenities that rival the world's finest luxury hotels.
This project indeed encapsulates it all, from high-performance sports facilities, outdoor infinity pools, and fully equipped gyms to meditation and yoga areas, golf simulators, and even an indoor 5×5 artificial turf football field. And that's just the beginning. The SPA with wellness centre, beauty salon, and barber shop promises relaxation and rejuvenation.
Residents will also gain access to a private club featuring a cinema room, bar, wine, and cigar cellar, among other delights. For families, the Kids Club offers a haven for the little ones, complete with indoor and outdoor playgrounds and even a camping area, all benefiting from Marbella's year-round warm climate.
And then there's the Pool Club, destined to become a Marbella hotspot with its infinity pool overlooking the sea, heated indoor pool, and a delectable ice-cream parlour in true Italian style.
Completing the experience is a commercial boulevard, featuring international luxury brands, signature restaurants, cafes, and gastronomic delights.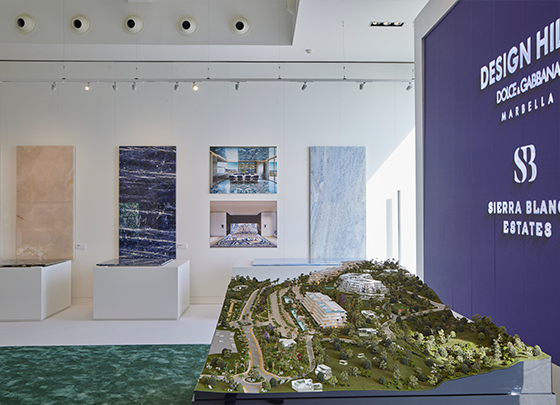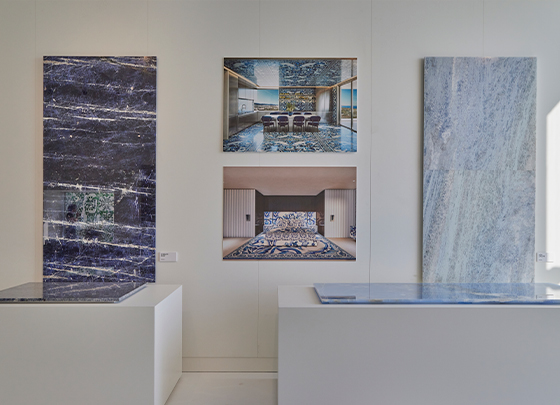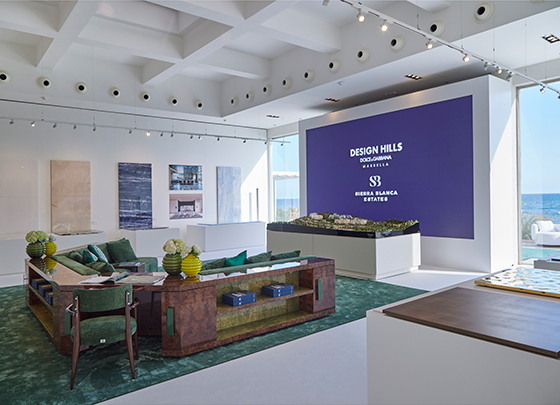 The Future of Marbella Design Hills
Following the exclusive project presentation in Marbella, Design Hills embarks on its journey to completion in 2026. Works on the plot will commence by the end of 2023, with the pilot home set to be unveiled in 2025.
This project represents a significant milestone for Dolce&Gabbana, embodying the very essence of the brand's DNA—a devotion to unparalleled craftsmanship, an unwavering dedication to the 'Made in Italy' tradition, and, above all, a fervent passion for bringing creative visions to life.