Coffee has long been considered a hallmark of Made in Italy. A morning embrace not only puts us in a good mood and gets our day started on the right foot, but it is also the ritual through which we demonstrate values like conviviality and sharing.
But how do you make the perfect mocha?
Wonderful is the aroma of coffee as it perculates through the mocha, but in order to get the perfect espresso, there is a preparation process to consider.
A step by step guide 
Before you begin preparing the perfect mocha, ensure it is clean and dry. Now you can get started.
1.Pour cold, non-calcified water up to the level of the valve in the Moka base.
2.Fill the filter to the brim with the ground coffee for Moka, without pressing it down.
3.Ensure the filter and gasket are correctly positioned before screwing them together tightly.
4.Place the Moka on a low heat on the stove and wait.
5.With a little patience, the coffee will begin to rise and fill the room with its aroma, gently waking the senses.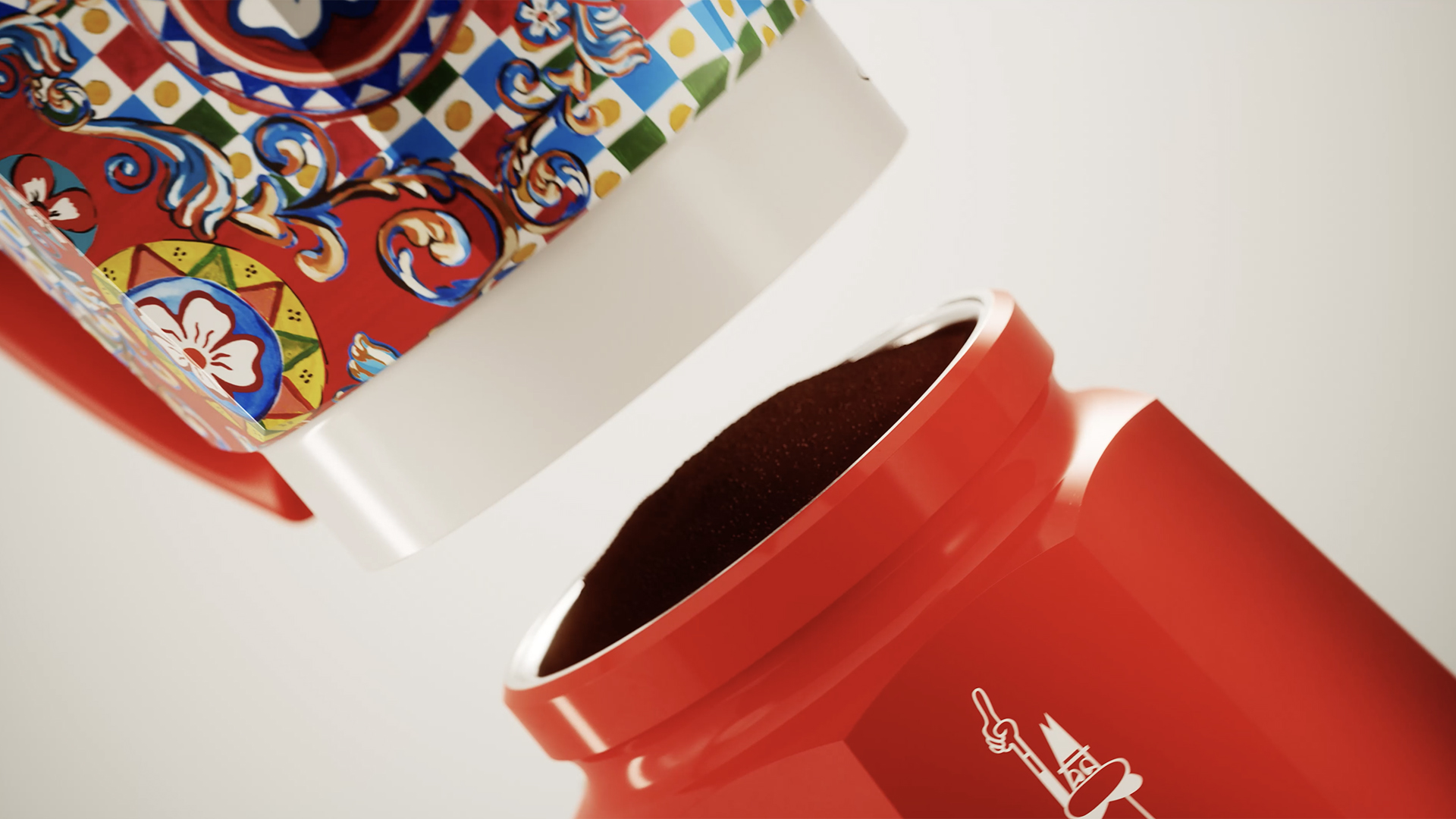 Dolce&Gabbana & Bialetti: a celebration of style
For an aromatic coffee break you need a specially ground coffee.
Following the release of the Moka Express Carretto Siciliano, Bialetti and Dolce&Gabbana continue their collaboration with the introduction of a new and exclusive ground coffee blend for Moka: Perfetto Moka Irresistibile, a refined blend of flavours and creativity Made in Italy.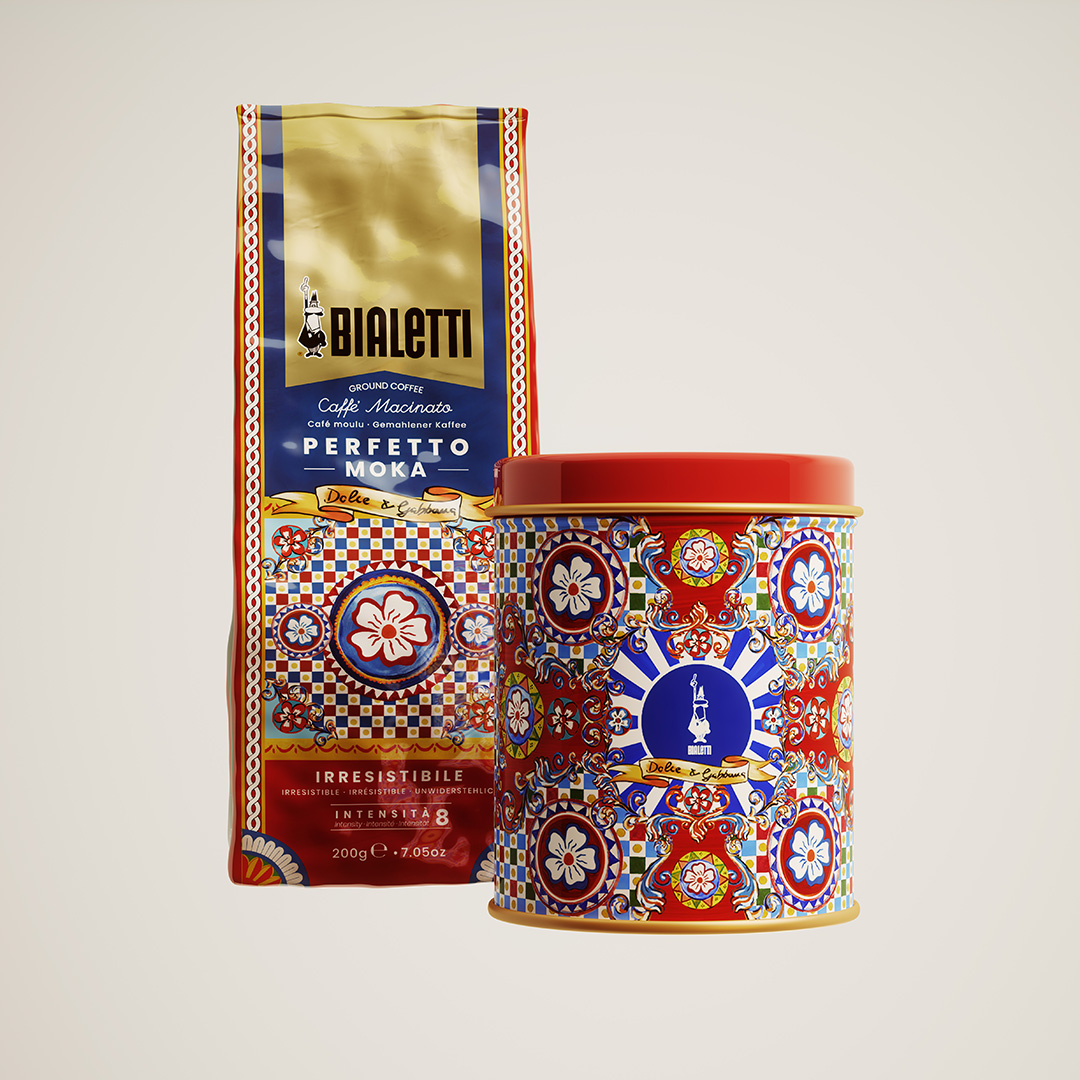 Perfetto Moka Irresistibile is a tribute to Italian coffee tradition, its rituality and the values of conviviality that it represents in the world, enhanced by the unique creativity of Dolce&Gabbana. In addition, this blend is distinguished by the grinding and roasting of the coffee beans, which have been carefully studied by Bialetti to enhance the taste of coffee prepared with the Moka.
The art of master roasters, Dolce&Gabbana's artistic flair, and the step by step guide to coffee making is the ideal combination for an authentic coffee experience, Made in Italy.
The Irresistible Espresso
Dolce&Gabbana and Bialetti together to make your coffee break special.