Dolce&Gabbana have taken to the streets in a unique way: through eco friendly graffiti portraying the #DGFAMILY. Find out more.
The pavements of London, Paris, Milan and New York have recently been the canvas for a novel street art project by Dolce&Gabbana. The adorable patch which has come to represent the designers with their very own interpretation of family, has been transposed into eco-friendly graffiti.
Starting May 6th, the smiling faces of Domenico Dolce and Stefano Gabbana with their pets: cats Zambia and Congo and the three Labradors Mimmo, Rosa and Totò greet the public strolling down the pavements of Milan, London, Paris and New York.
Project creativity is expressed through this amusing, ironic eco-sustainable graffiti portraying the whole #DGFAMILY and reproduced one hundred times in each city. The drawings, which are temporary because they dissolve over a two-week period, are made with natural materials free of chemical additives or detergents.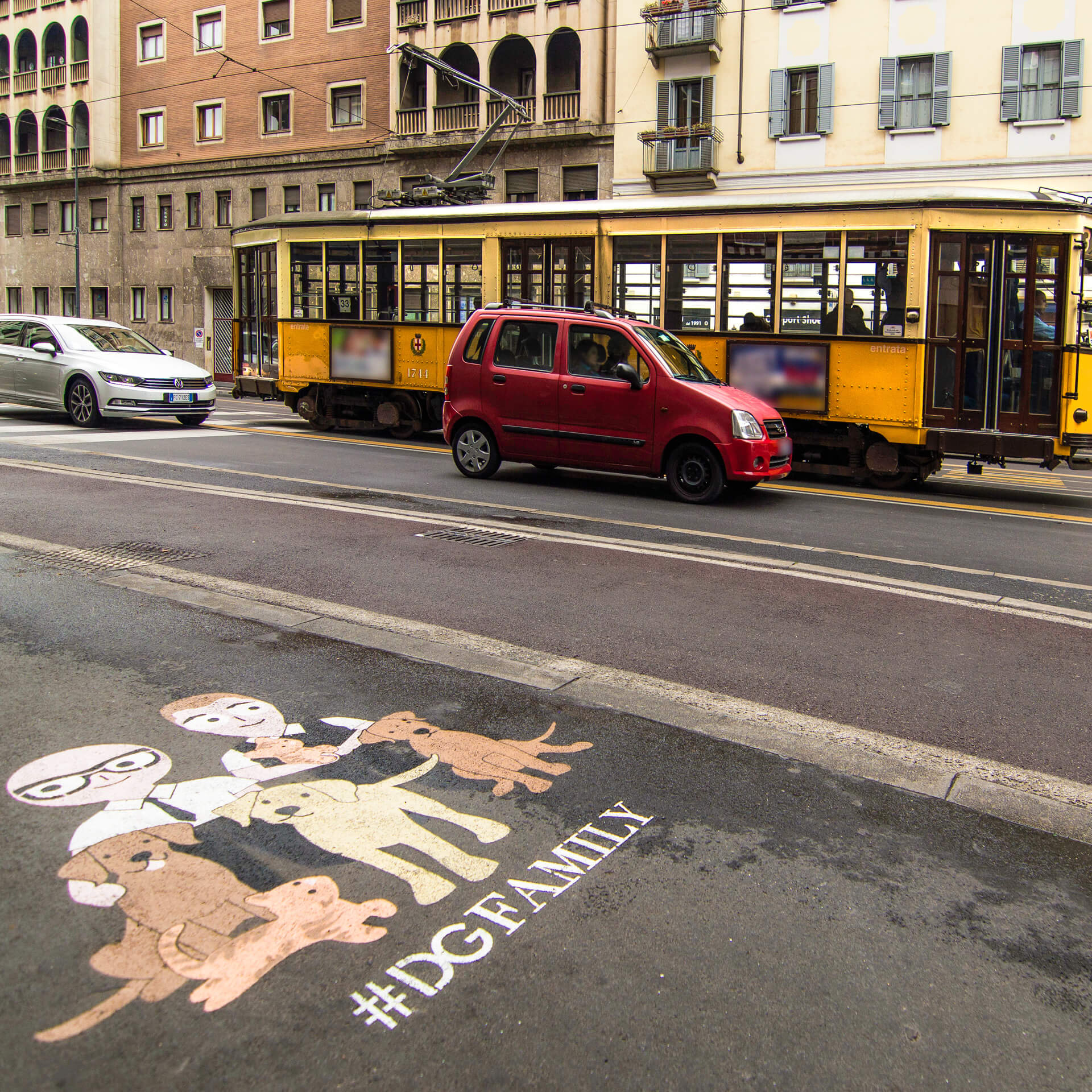 MILAN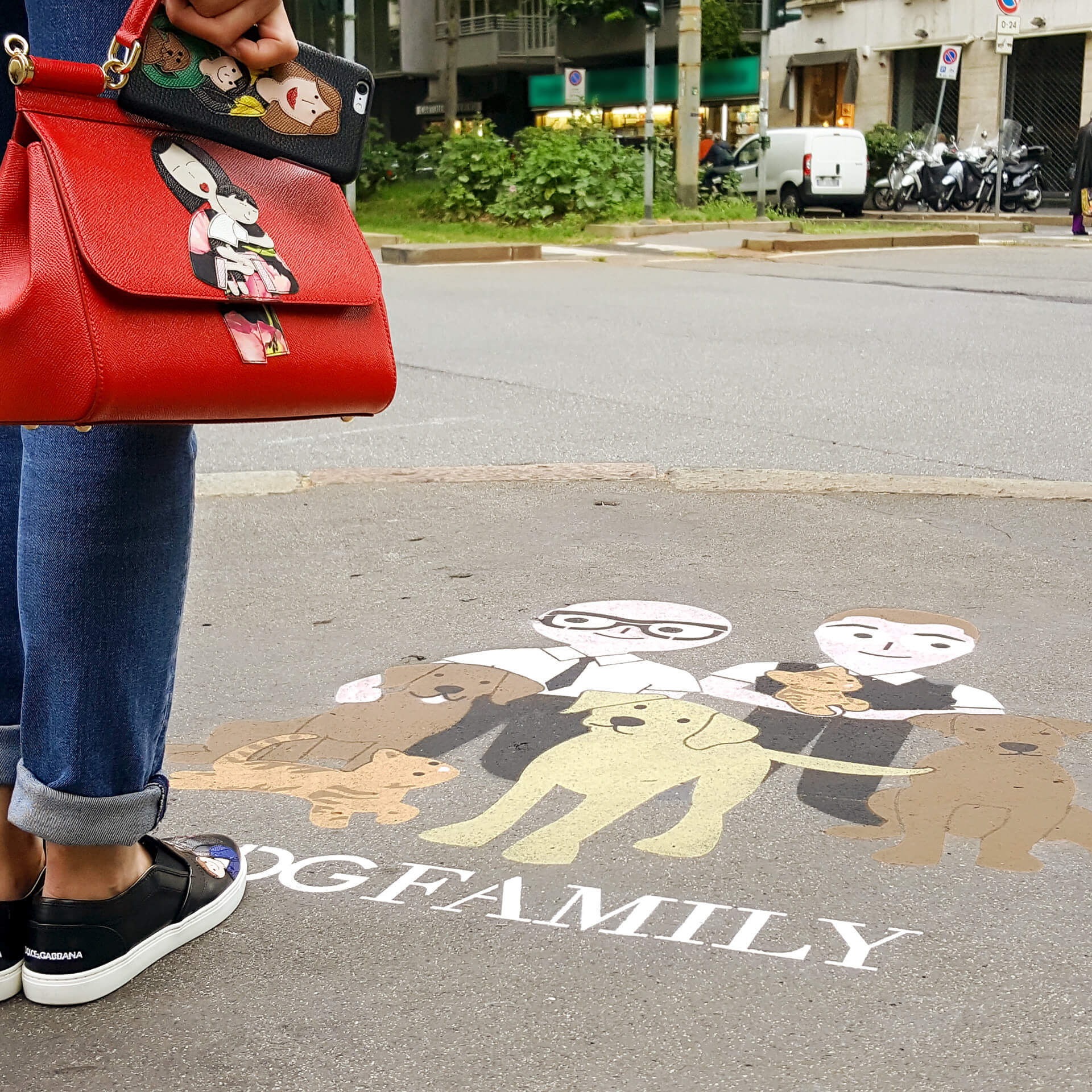 MILAN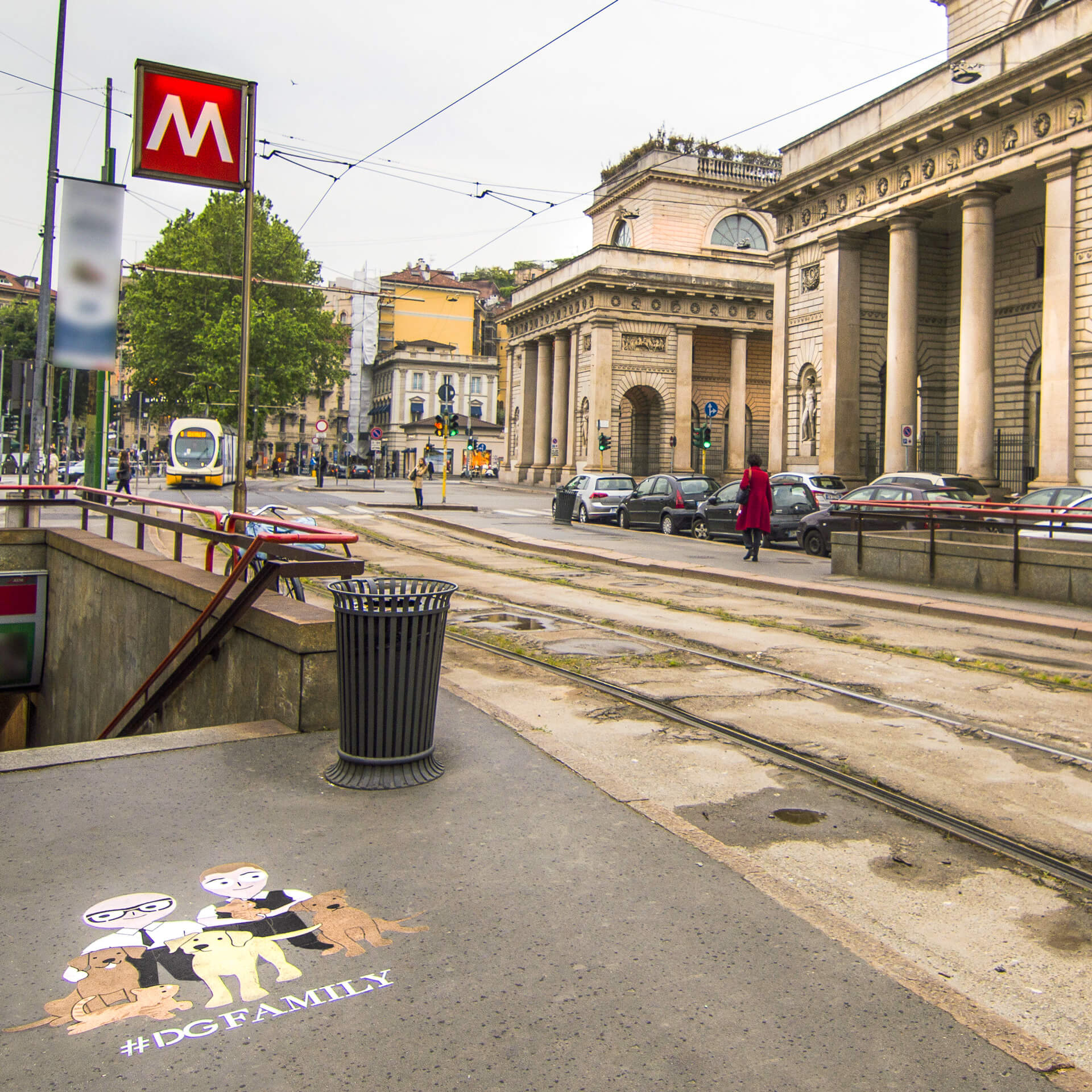 MILAN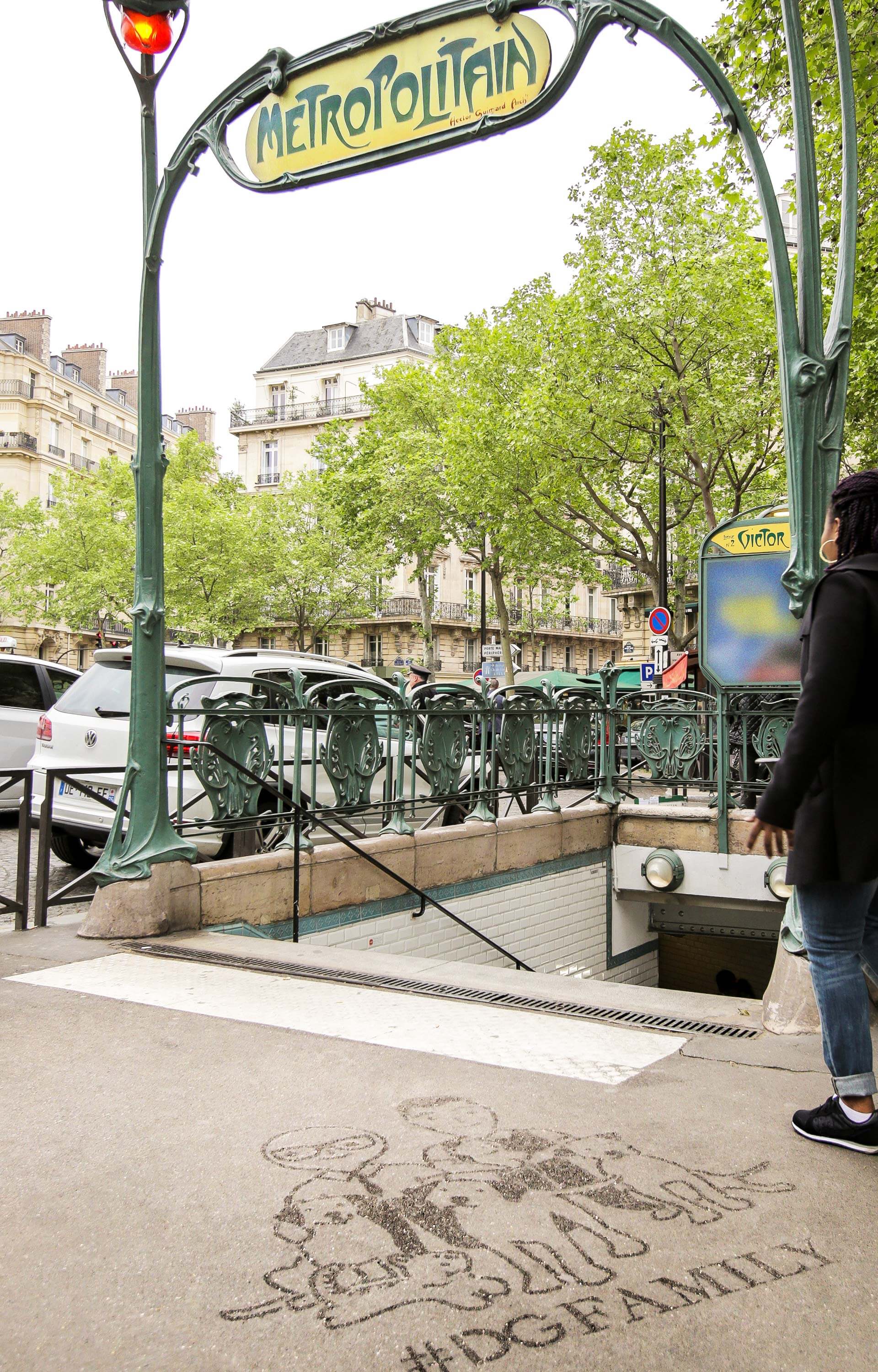 PARIS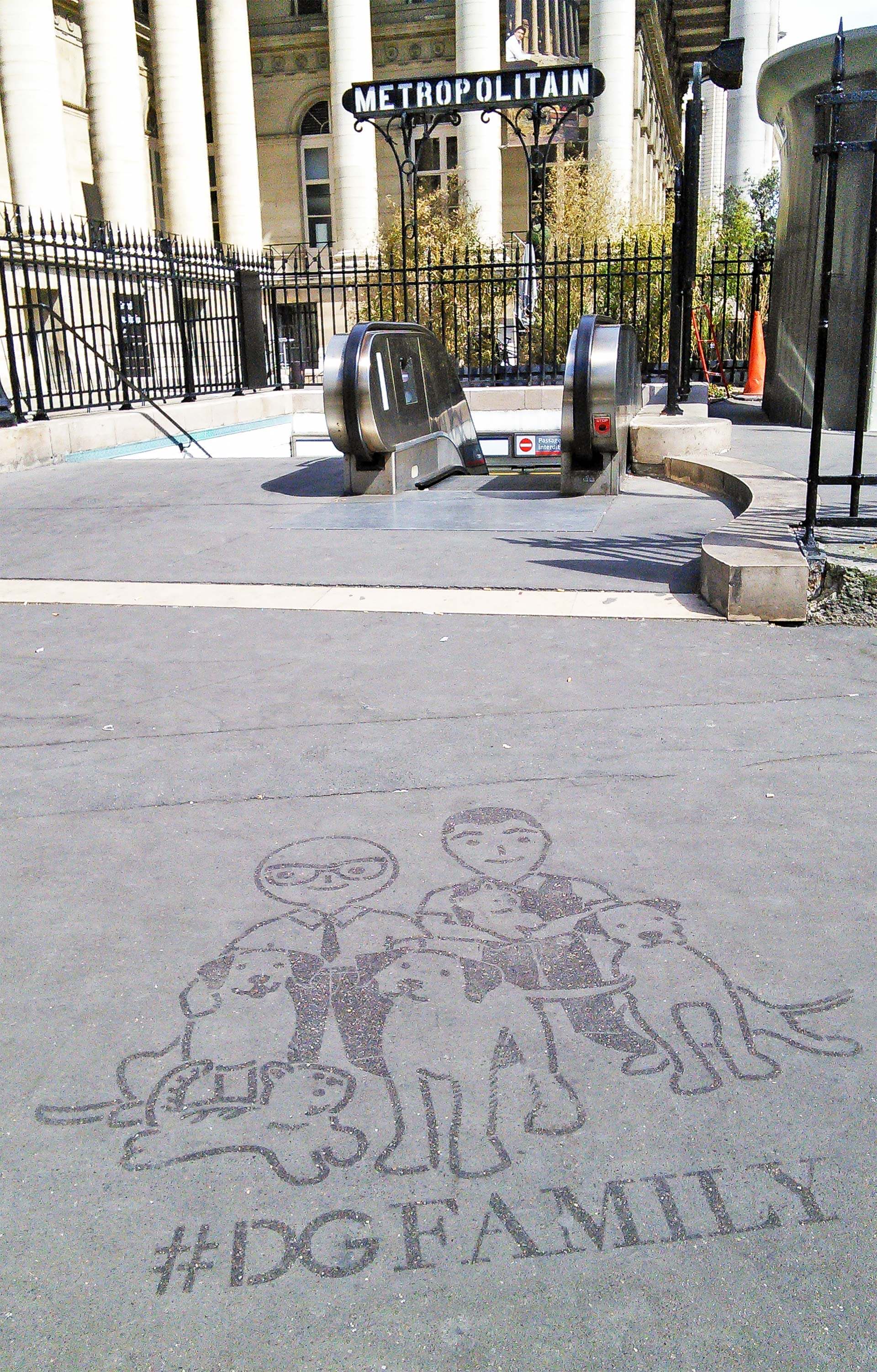 PARIS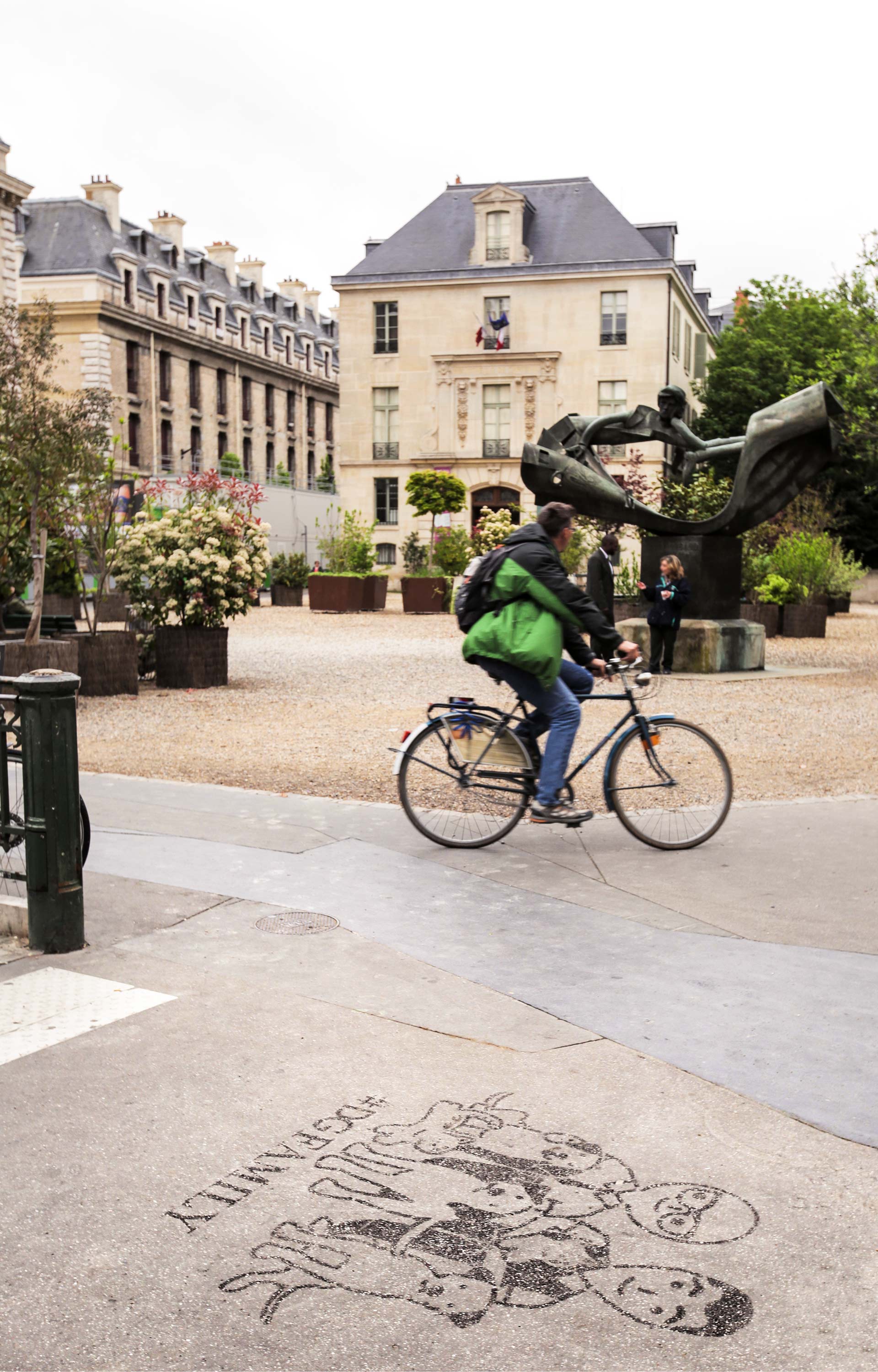 PARIS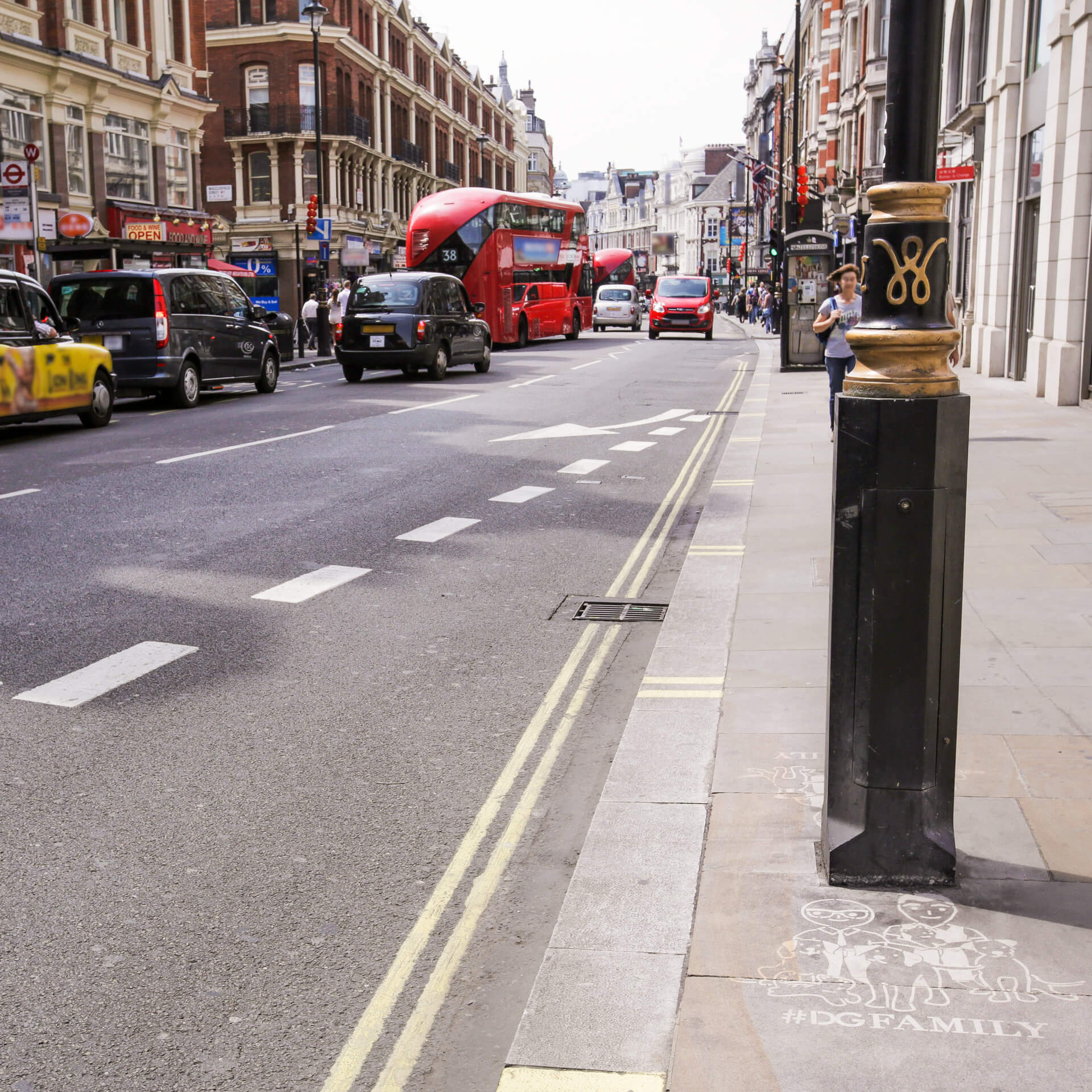 LONDON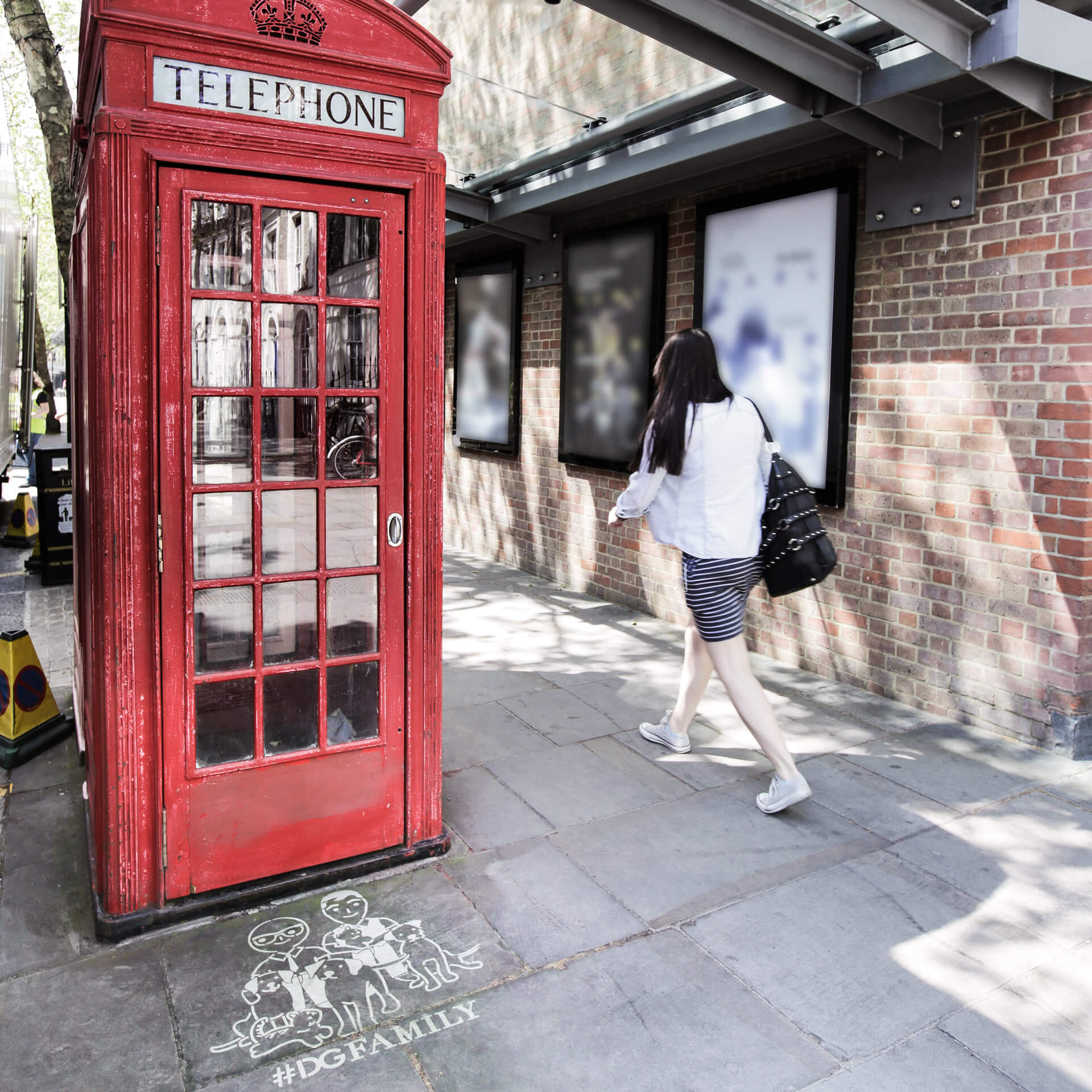 LONDON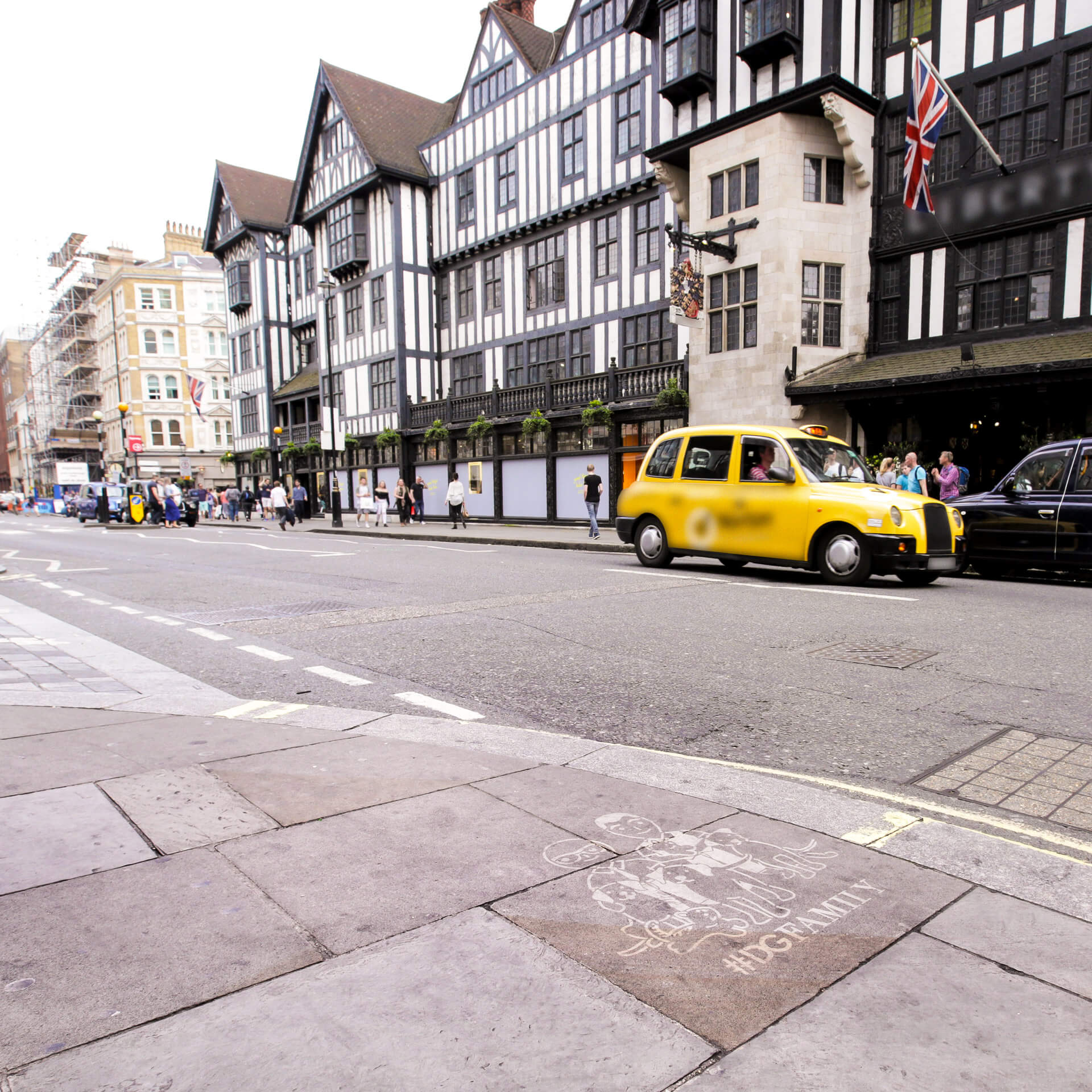 LONDON
The two eco-sustainable production techniques are called Green Graffiti and Reverse Graffiti. Green Graffiti uses a clay, chalk and cellulose mixture as a base that is completely natural and does not pollute. The design is painted using a stencil of the artwork. This first technique is used, with the addition of seven colours, in Milan. Reverse Graffiti is made using water to clean dirt from surfaces and make the image emerge through the contrast of dirty and clean areas. This second technique is used in Paris, London and New York.
Due to the eco-friendly techniques used for the graffiti, they will naturally fade within a couple of weeks since their application, so hurry looking for the graffiti, that will be found not only in shopping districts and tourist areas, but also in unexpected urban contexts. Remember to take pictures with them and share them on Social Networks with the hashtag: #DGFAMILY.