Portofino's historic piazza. An open-air living room encircled by the blue Ligurian Sea and striking views of the picturesque harbour. A small corner of the Bel Paese that has never ceased to fascinate with its own unique glamour.
Domenico Dolce and Stefano Gabbana, with the support of the Portofino Municipality, unveiled the seventh exclusive Dolce&Gabbana x Mytheresa collection here, amid the golden rays of a picture-postcard sunset.
Inspired by the mood of the 1960s, lightweight chiffon dresses, shirts, silk pyjamas, and skirts stroll through the cockatil tables, accompanied by the song "Love in Portofino" in an original instrumental arrangement by pianist Davide Locatelli. The stars of the show were hyper-colourful and vibrant prints, a series of "hand-painted snapshots" depicting intriguing corners of the glorious Mediterranean town, its sea, and distinctive nature.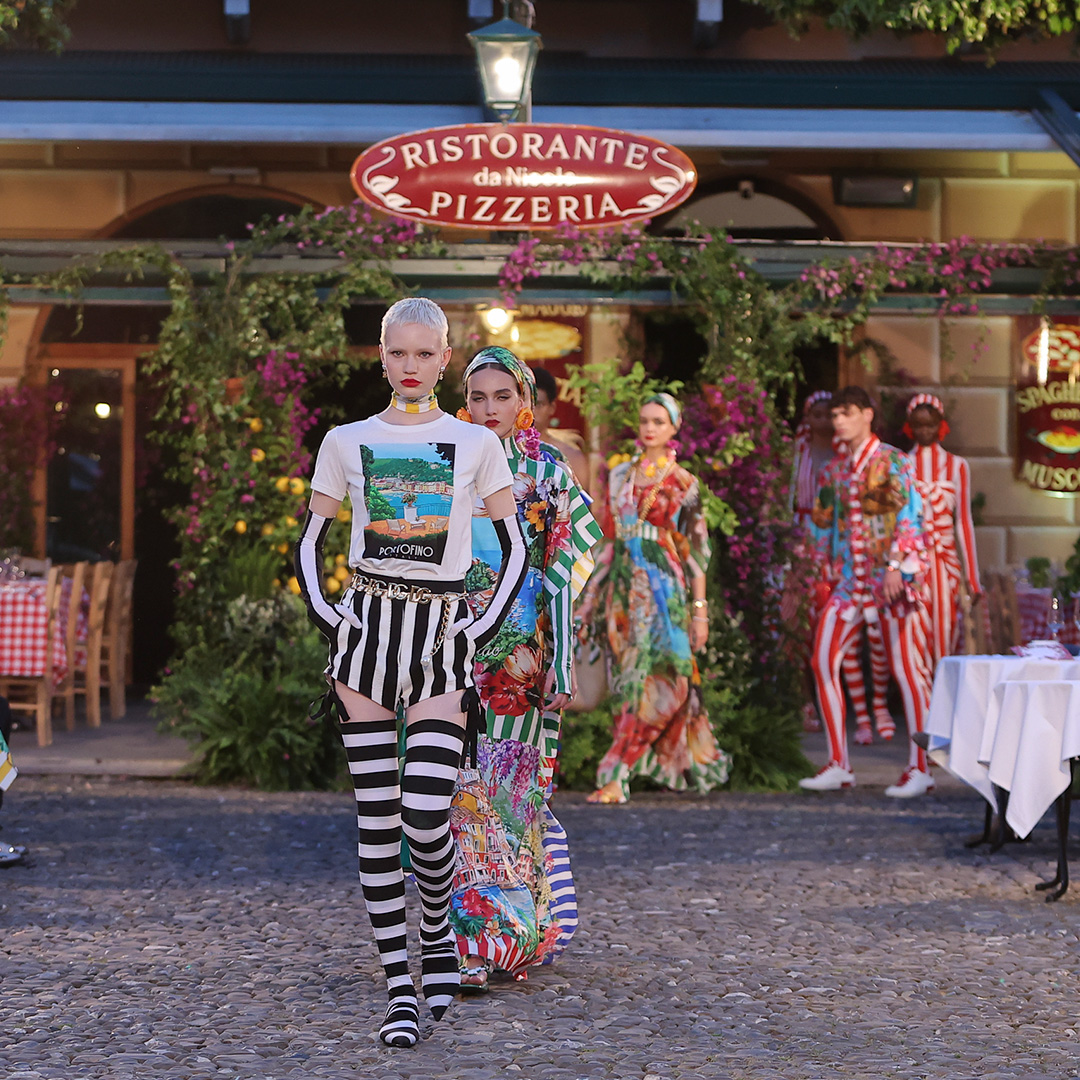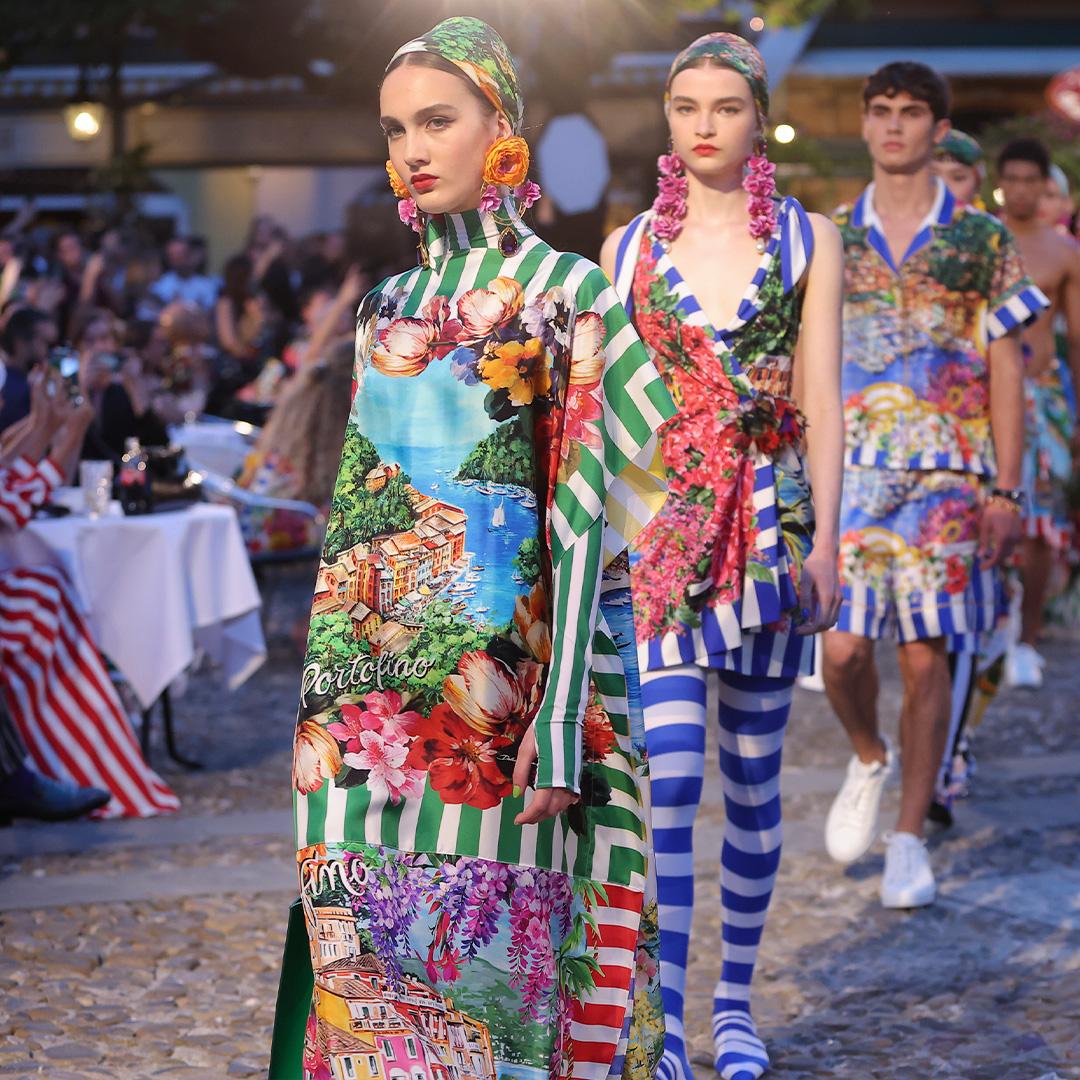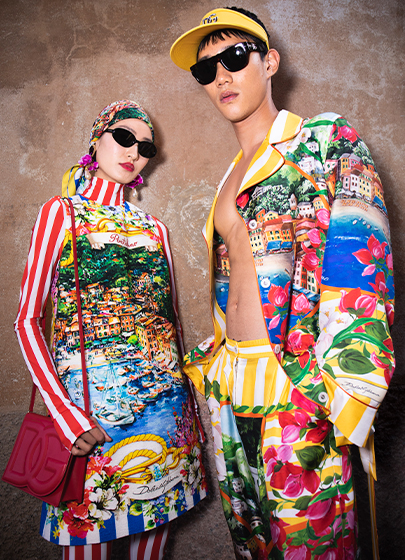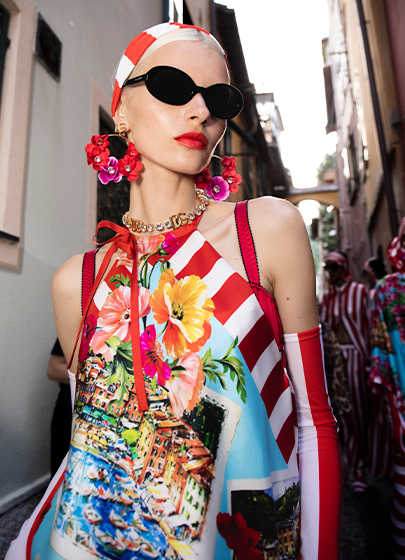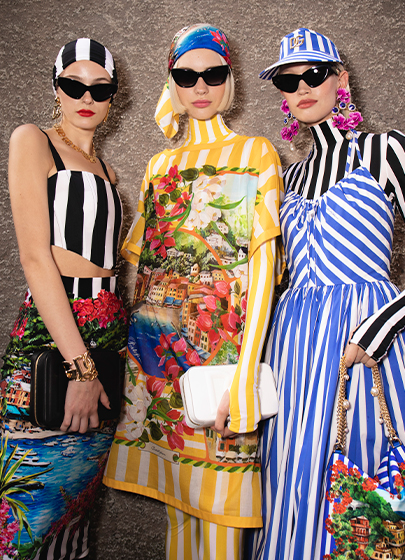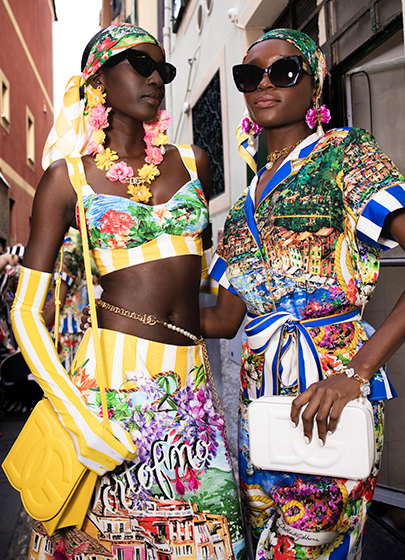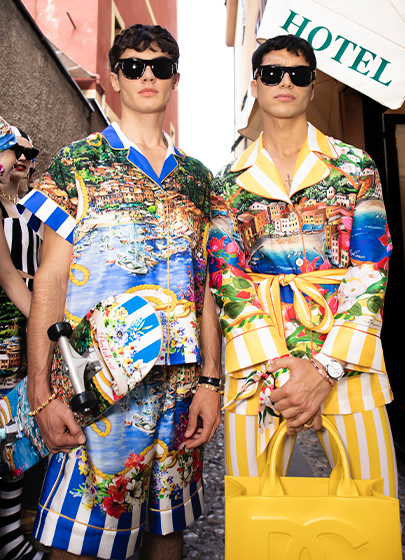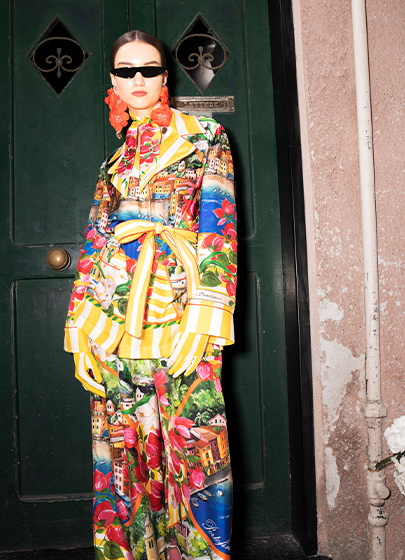 An immersive Dolce Vita style celebration of feminine lines, volumes, silhouettes all with stunning accessories. Postcard-themed printed sandals, maxi earrings with large flowers, scarf printed bags, and Sicily bags bring together the collection.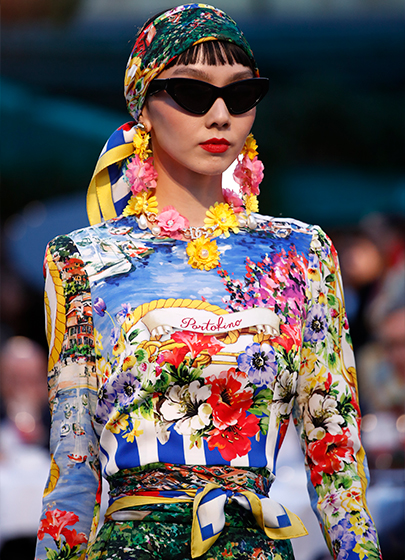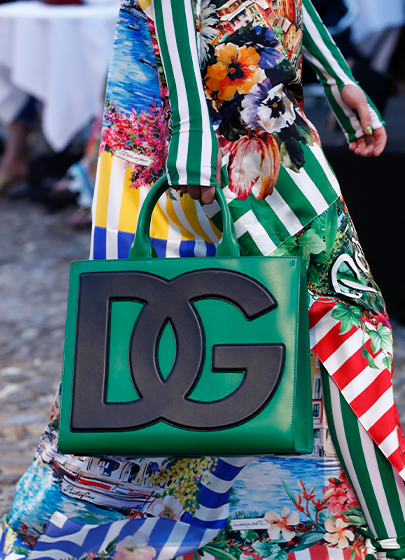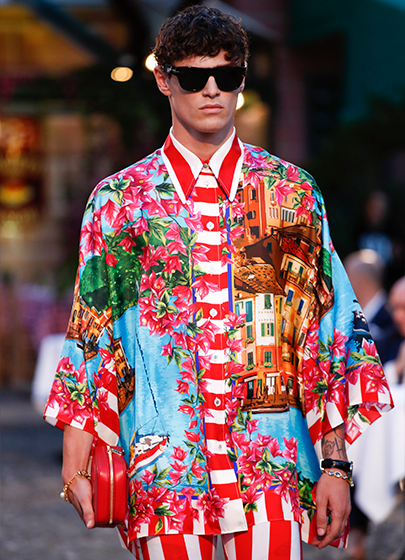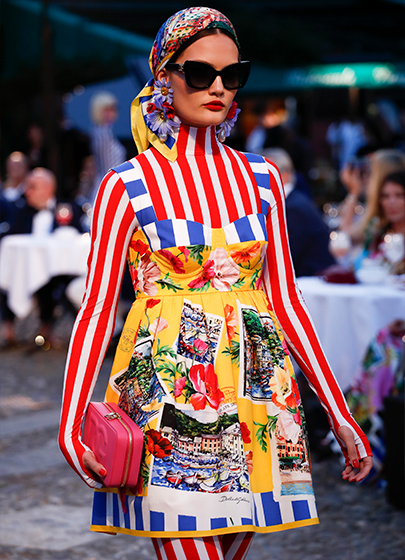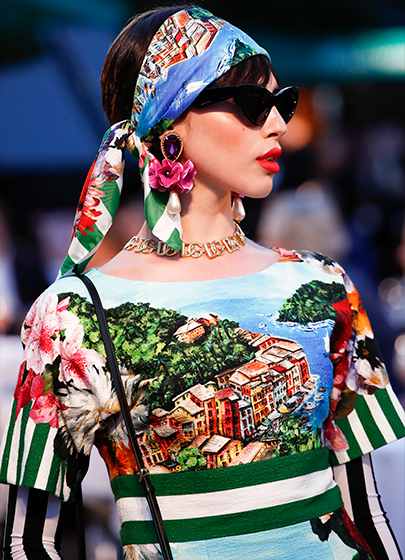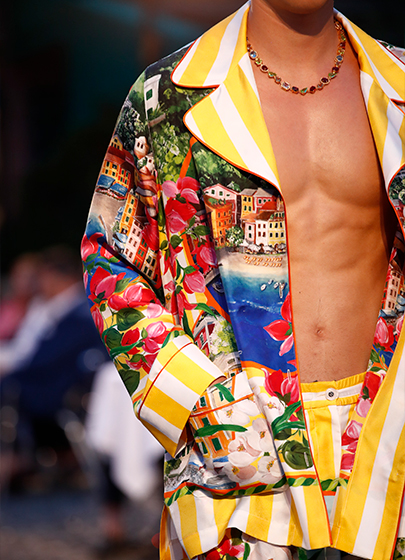 Many influencers and celebrities attended the elegant open-air event, including Alessandra Ambrosio, Lucien Laviscount, Leonie Hanne, Didi Stone, Ola Farahat, Emili Sindlev, Michelle Salas, Molly Chiang, Martina Pompeiano, Alton Mason, Benji Krol, and Nic Kaufmann.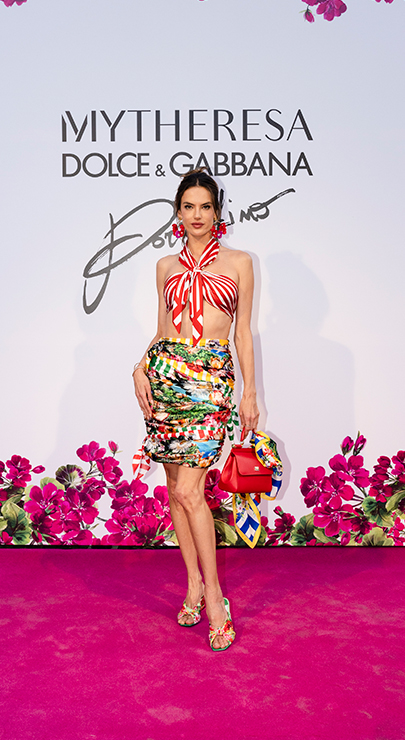 01
Alessandra Ambrosio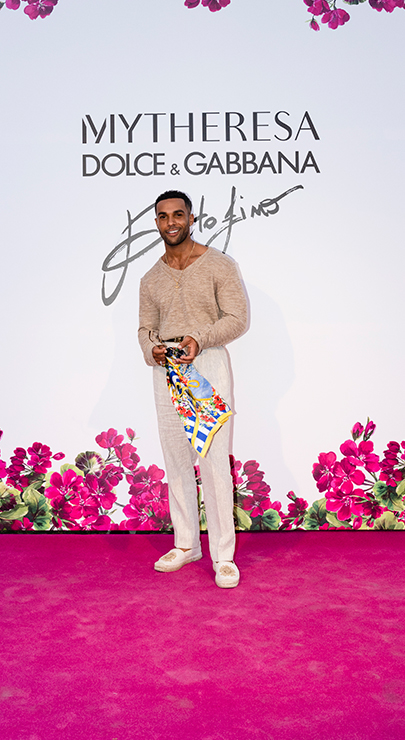 02
Lucien Laviscount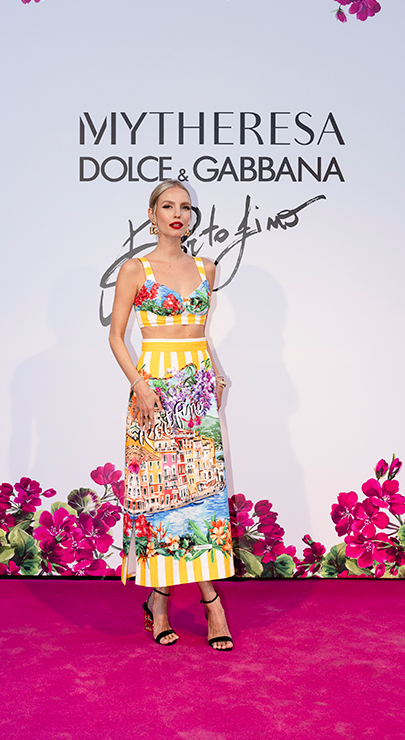 03
Leonie Hanne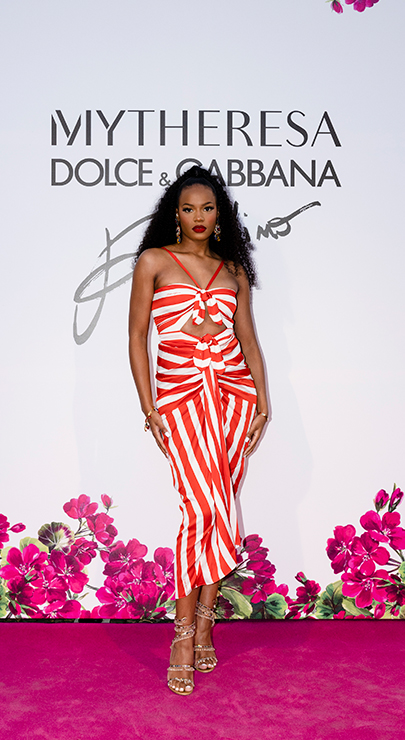 04
Didi Stone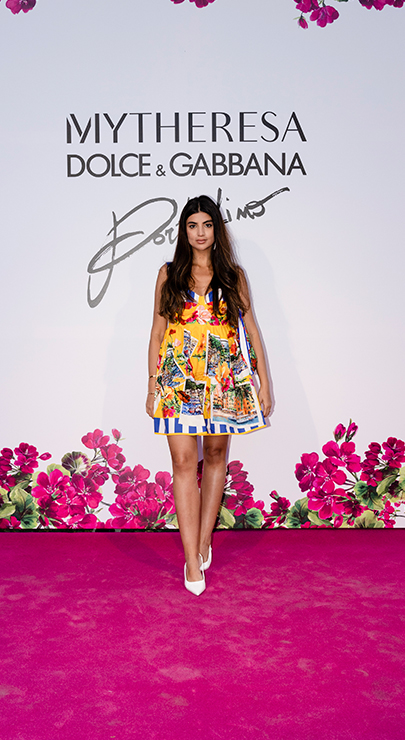 05
Ola Farahat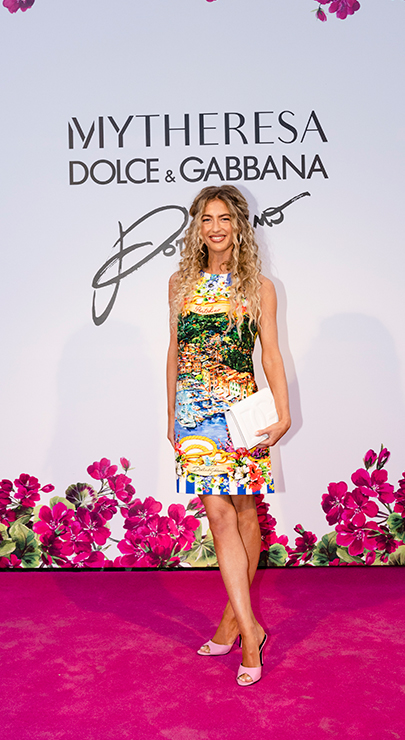 06
Emili Sindlev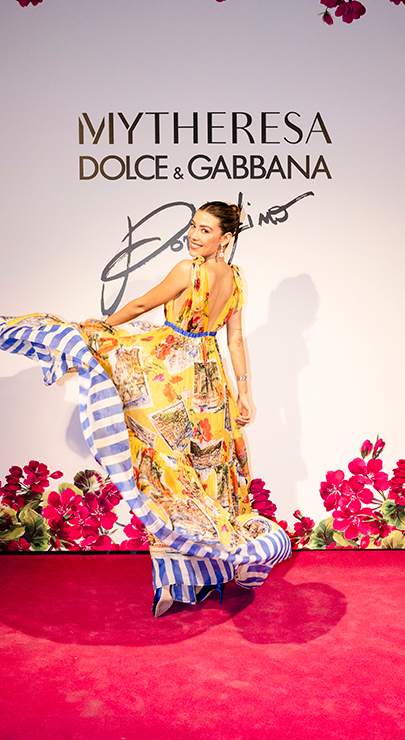 07
Michelle Salas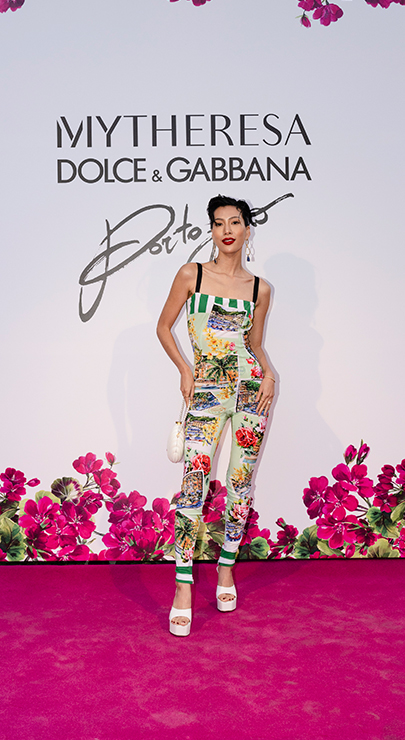 08
Molly Chiang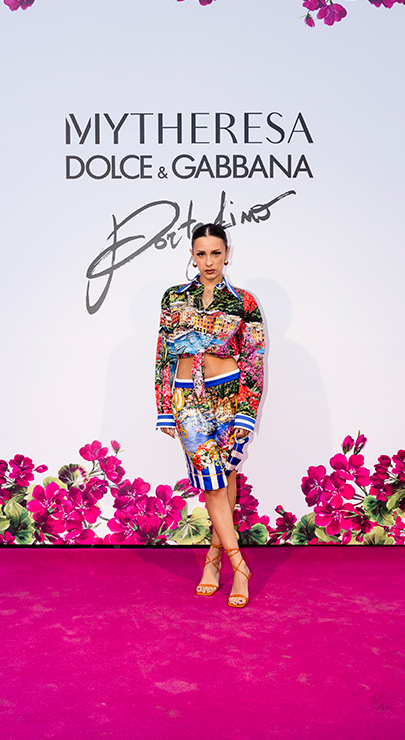 09
Martina Pompeiano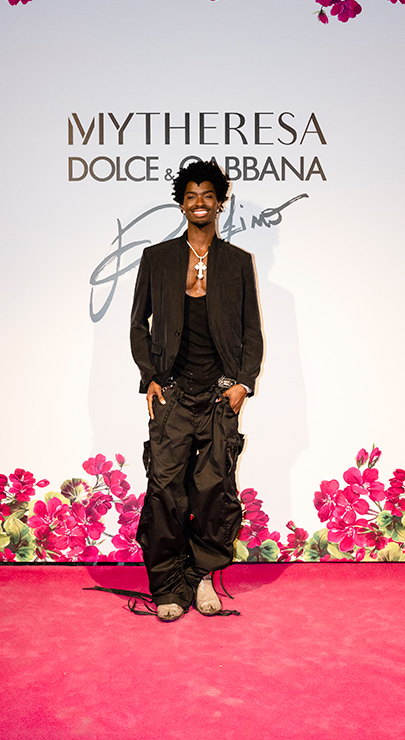 10
Alton Mason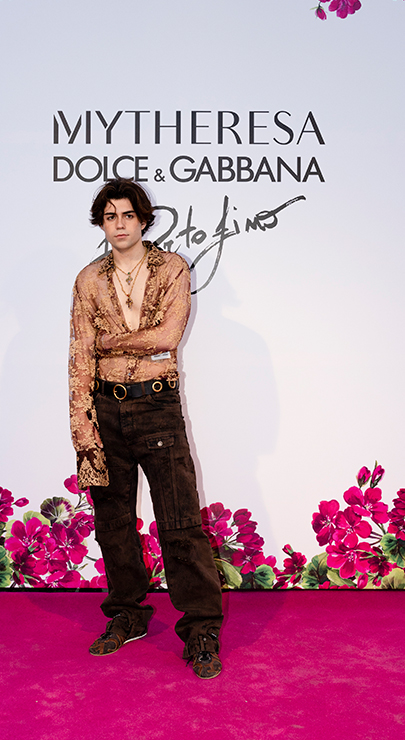 11
Benji Krol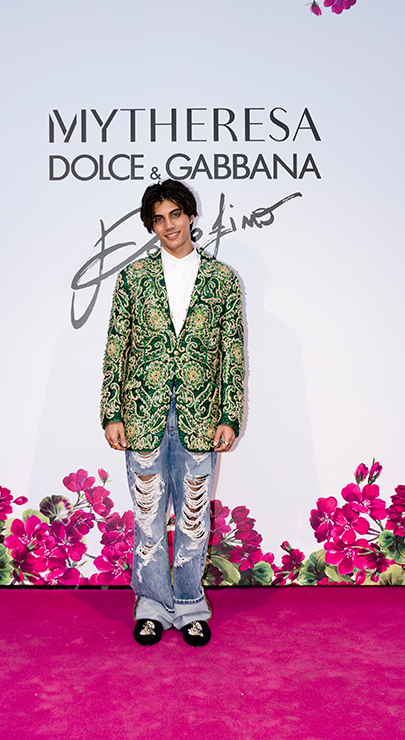 12
Nic Kaufmann