Welcome to Dolce&Gabbana's special Christmas Market project.
For this holiday season, in two of its boutiques, Dolce&Gabbana presents an exclusive Italian Christmas holiday atmosphere.
Explore the most awaited time of the year.
London New Bond Street
This Christmas, the New Bond Street boutique in London is transformed with a special display dedicated to the Sicilian cart. The three floors of the store are covered in the typical colours and settings of this iconic Dolce&Gabbana print.
A unique experience to get immersed in Italian cultural tradition: the evocative atmosphere created by the special decorations fills the boutique with the beauty and liveliness typical of the Sicilian cart.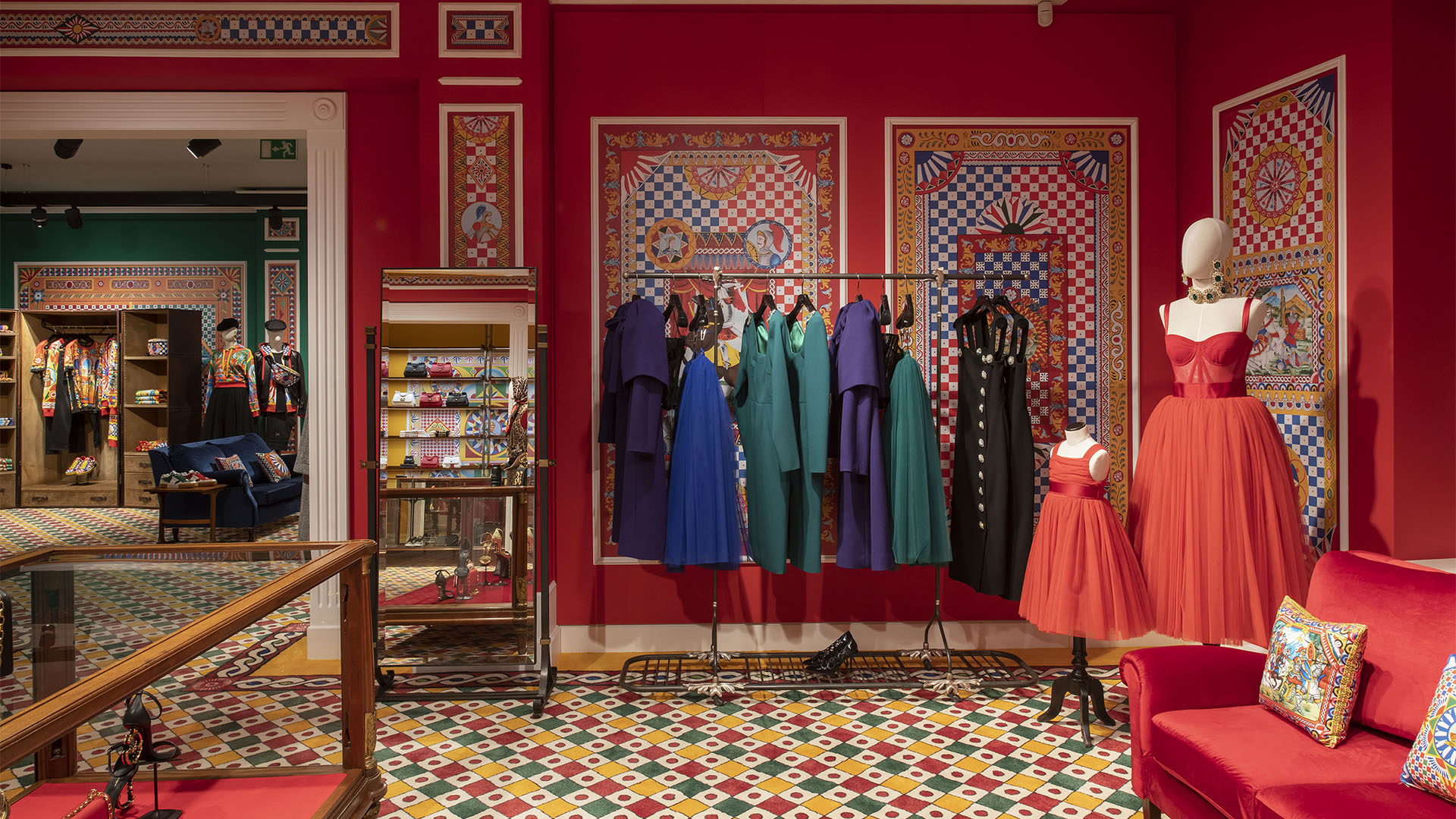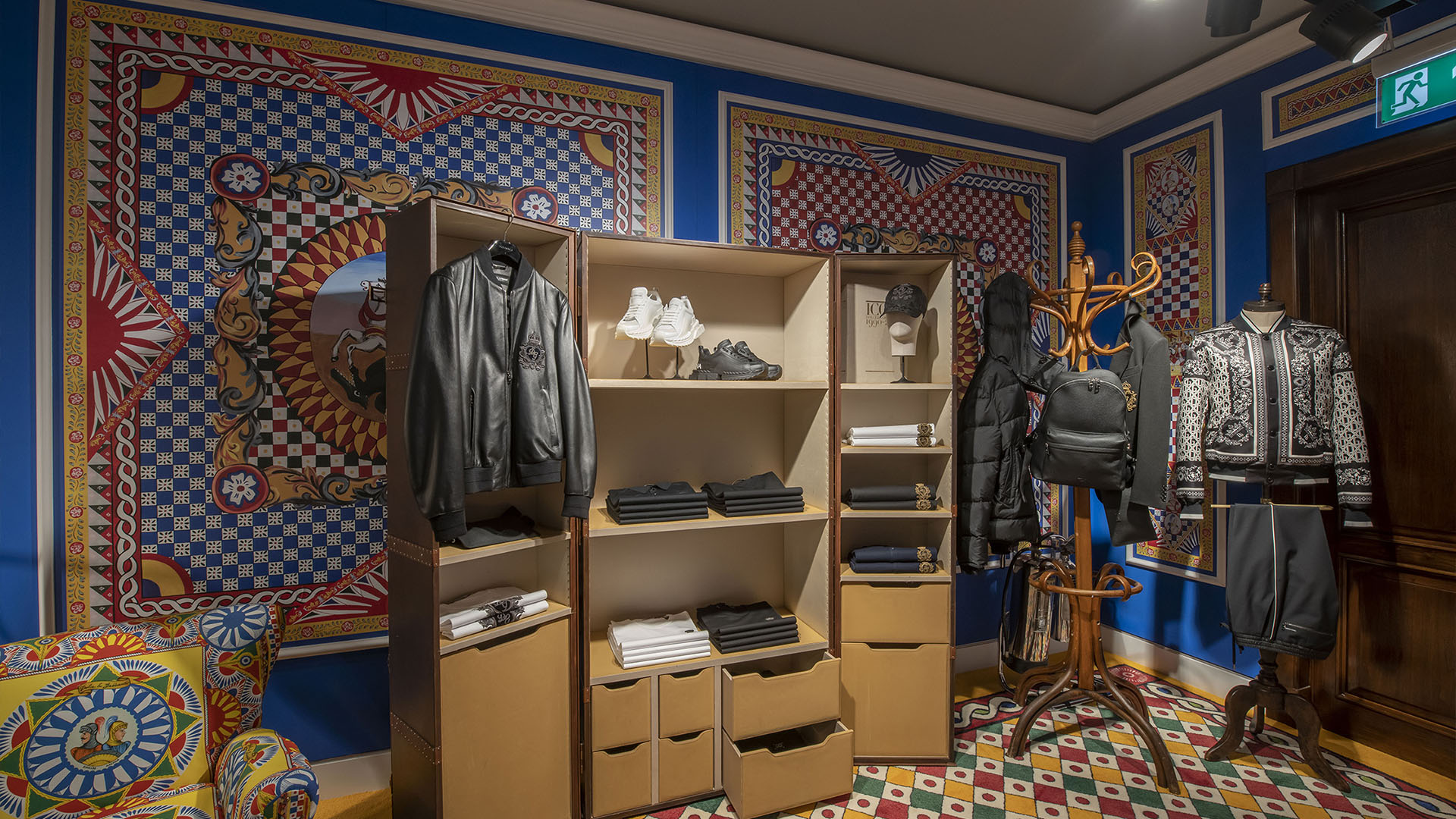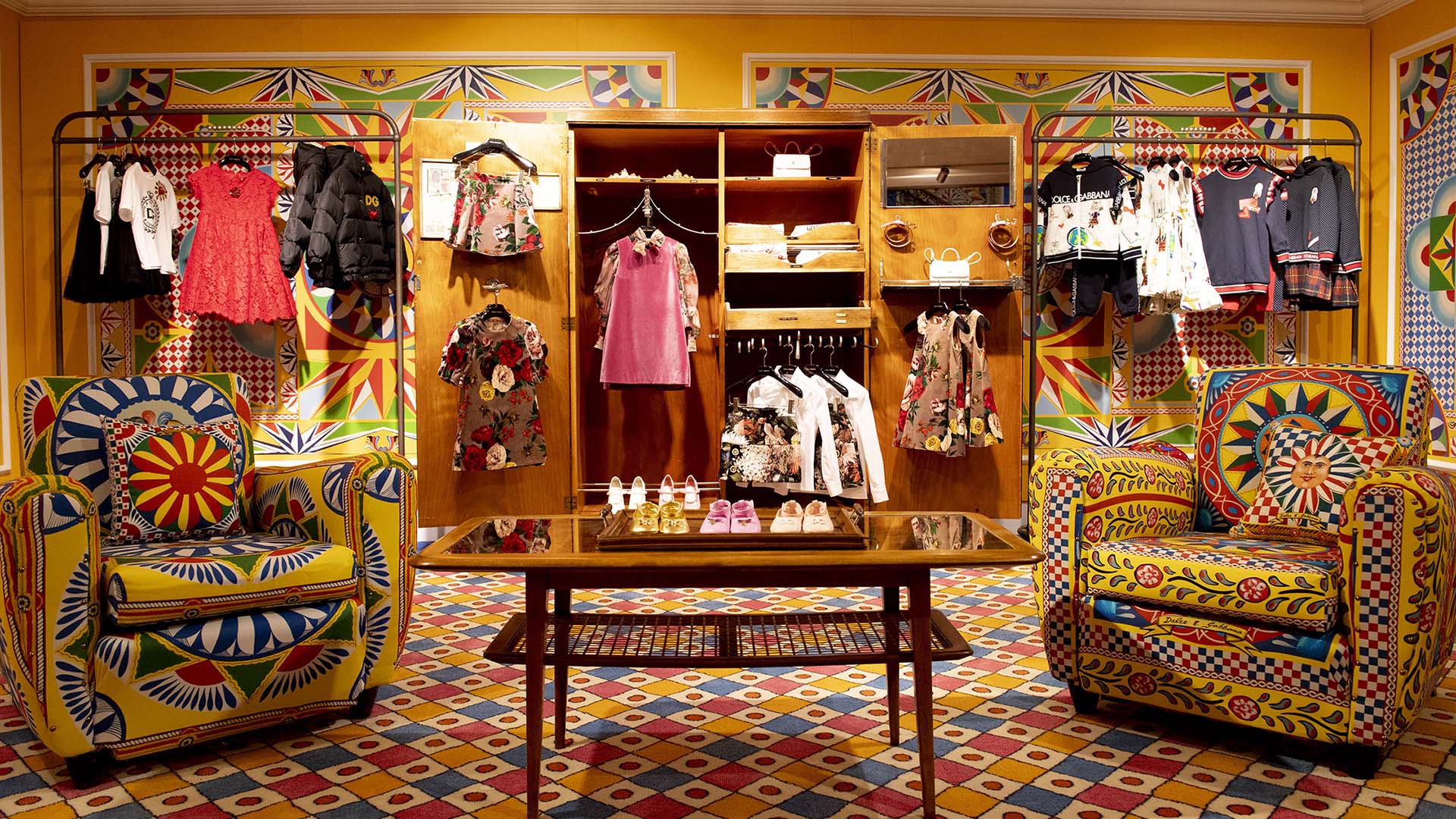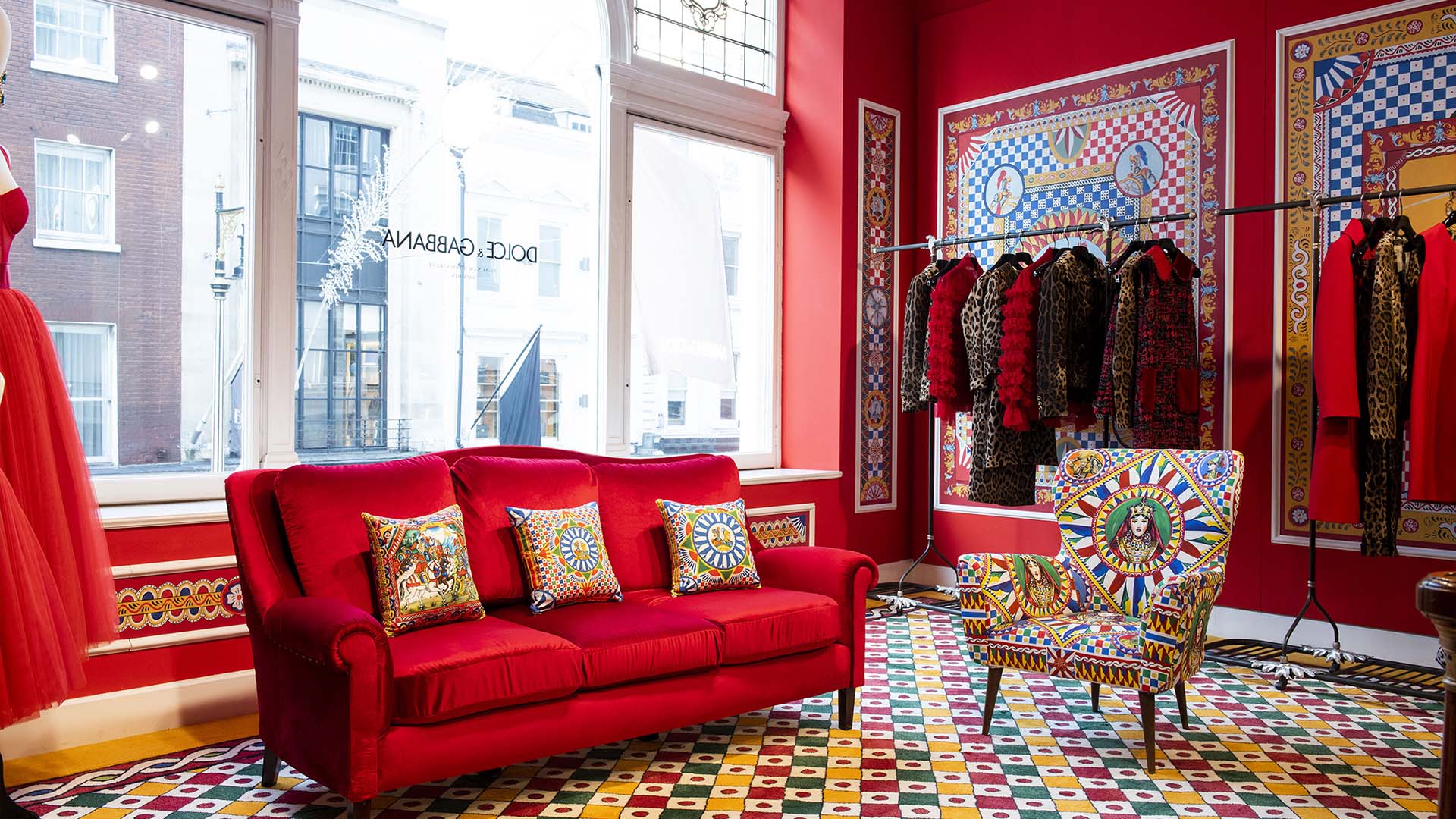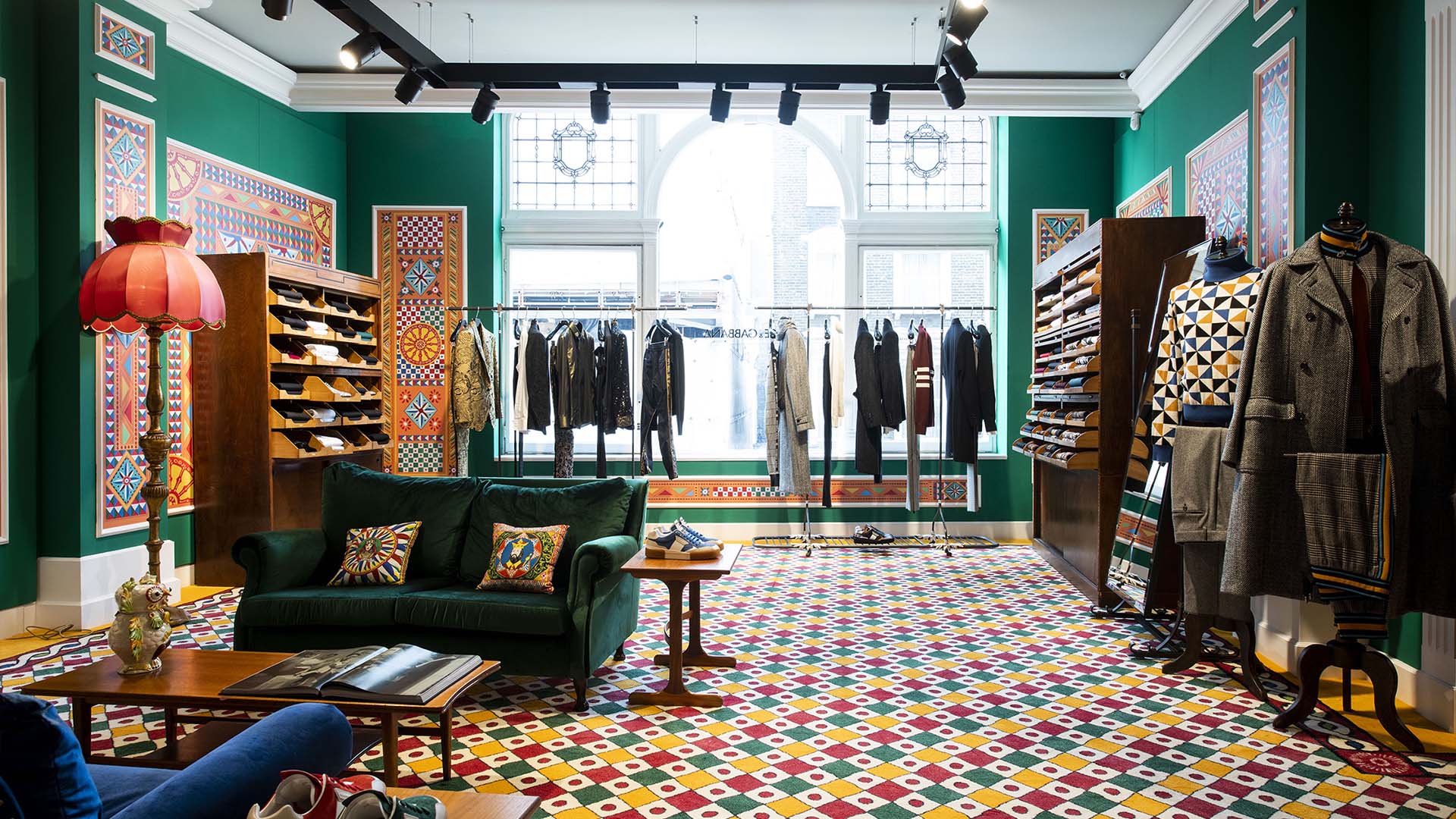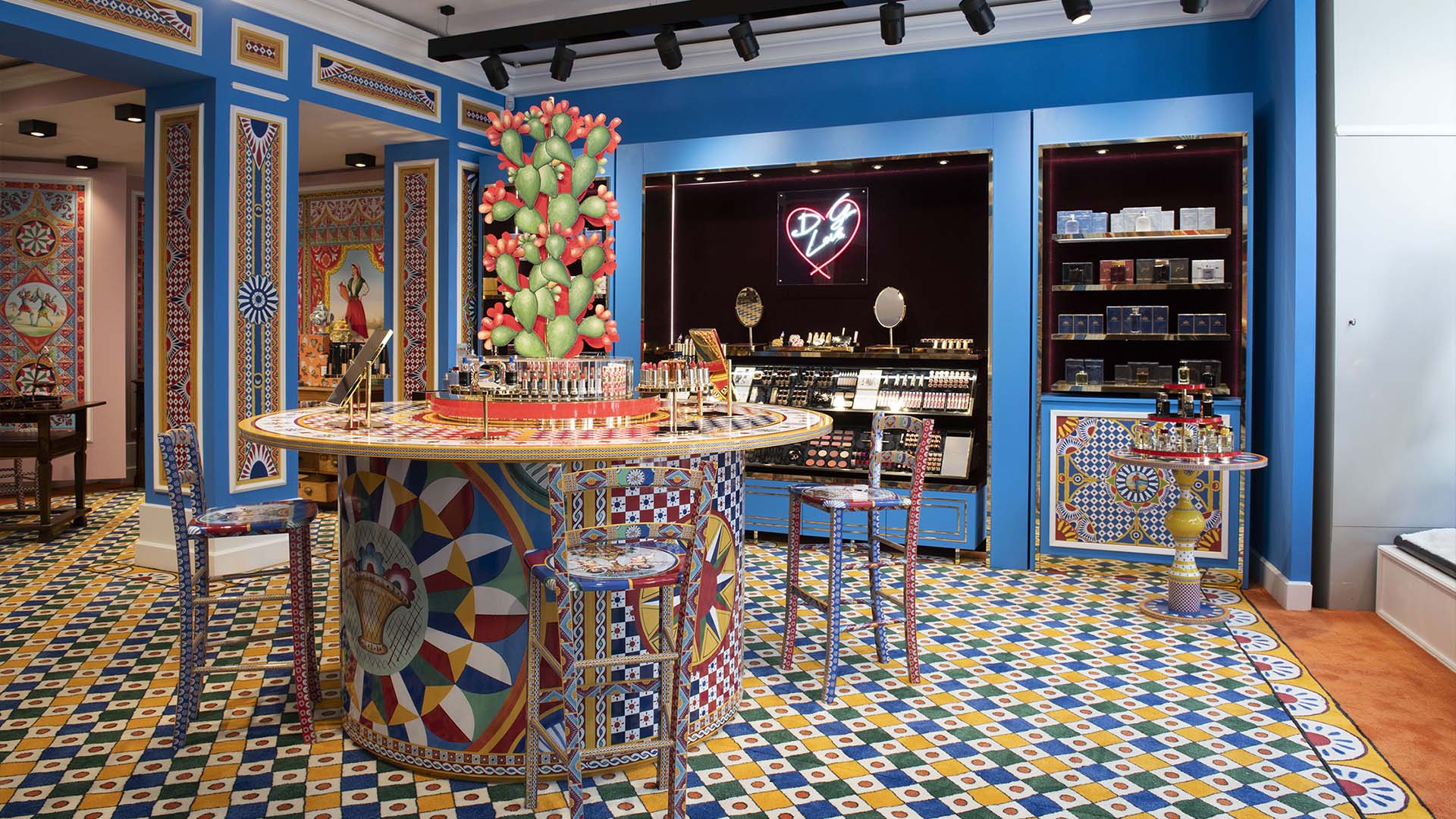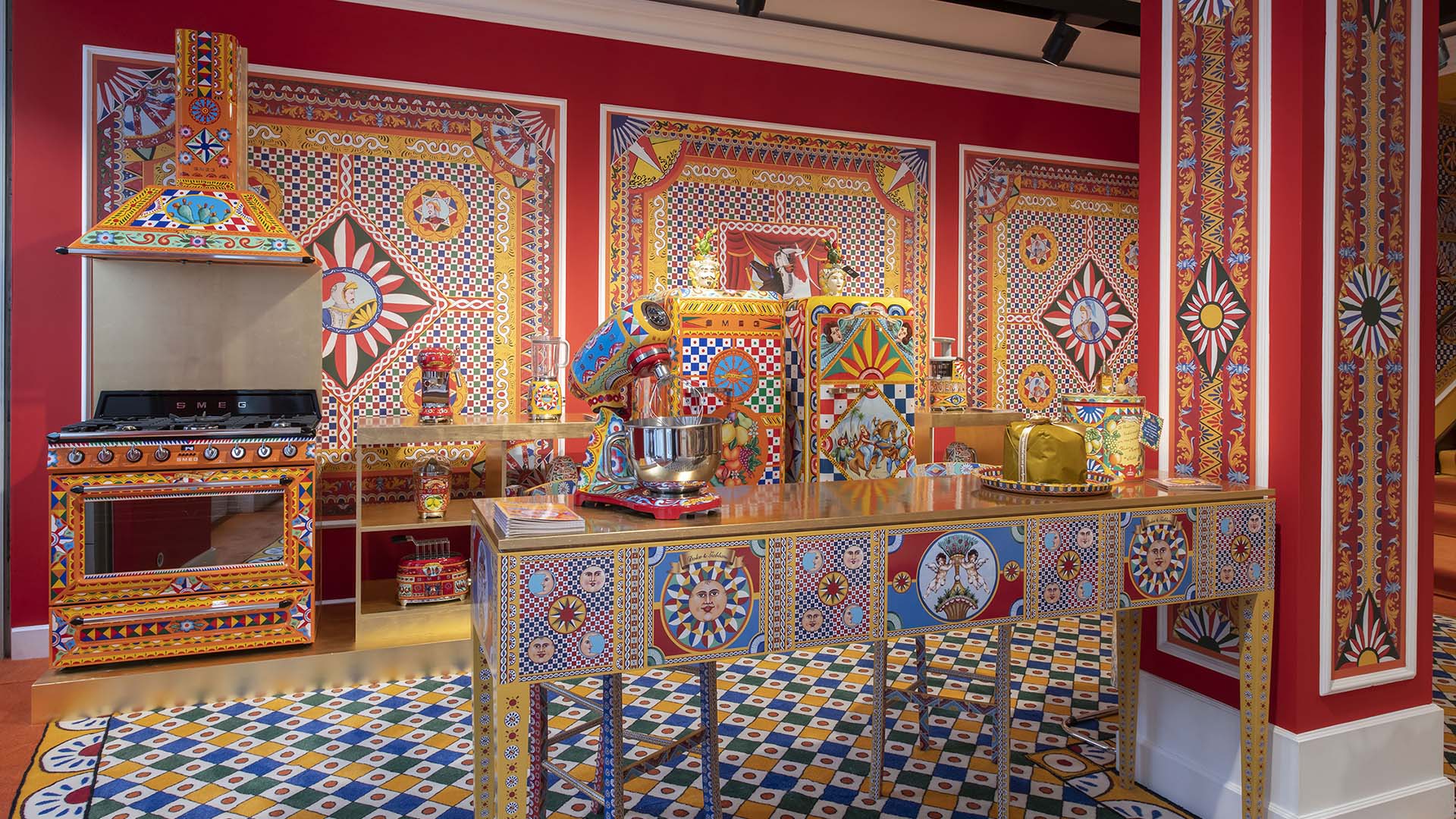 Special Collection
The Sicilian cart is the protagonist of this Special Collection for Men, Women and Kids.
This lively, vibrant, and iconic print of Dolce&Gabbana enriches sweatshirts, T-shirts, jogging pants and accessories.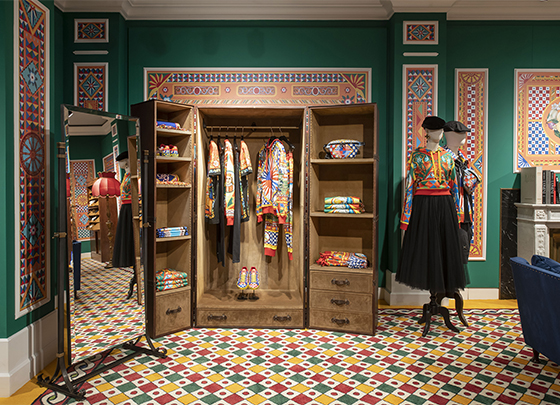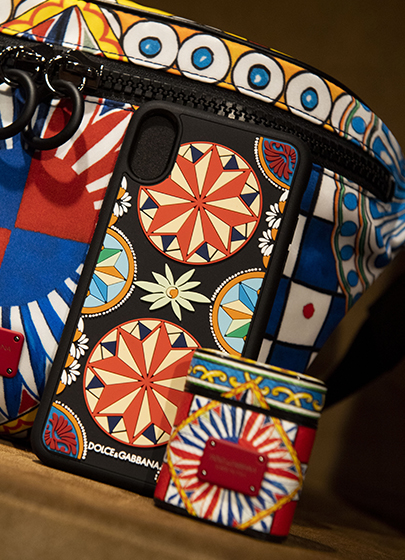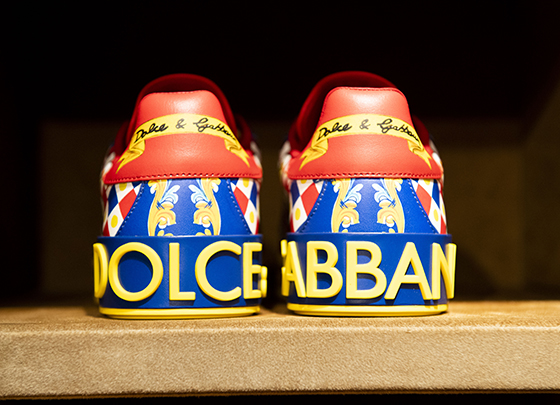 Beauty
A corner dedicated to the world of Dolce&Gabbana Beauty in the New Bond Street boutique in London. Discover the fragrances and make up products on display.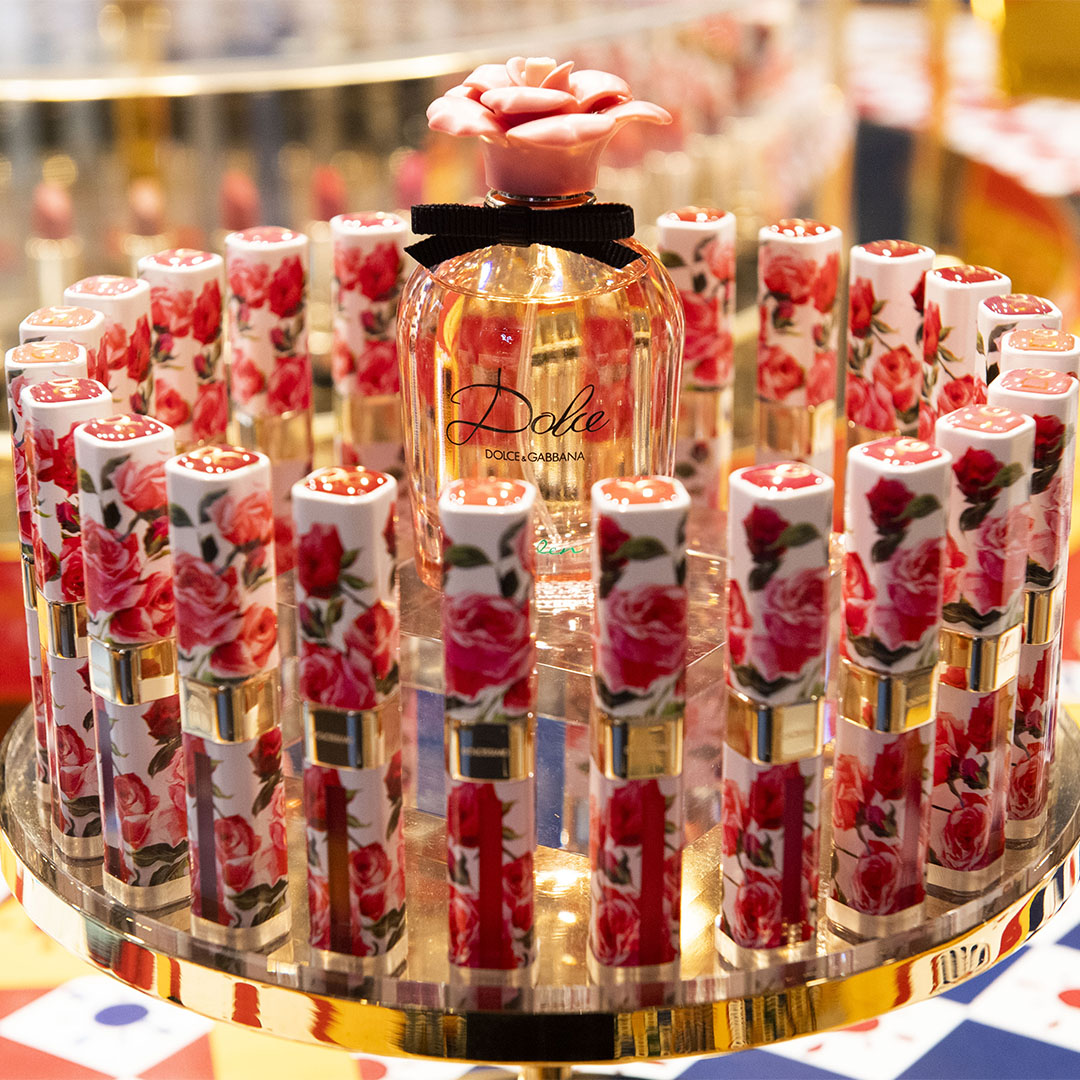 Dolls and #DGTOYS
To conquer the hearts of the little ones in this magical time of year, Dolce&Gabbana presents four special Dolls that are like Mini Me's of the Girl's Collection. Together with the Dolls, discover the #DGToys of the #DGFamily.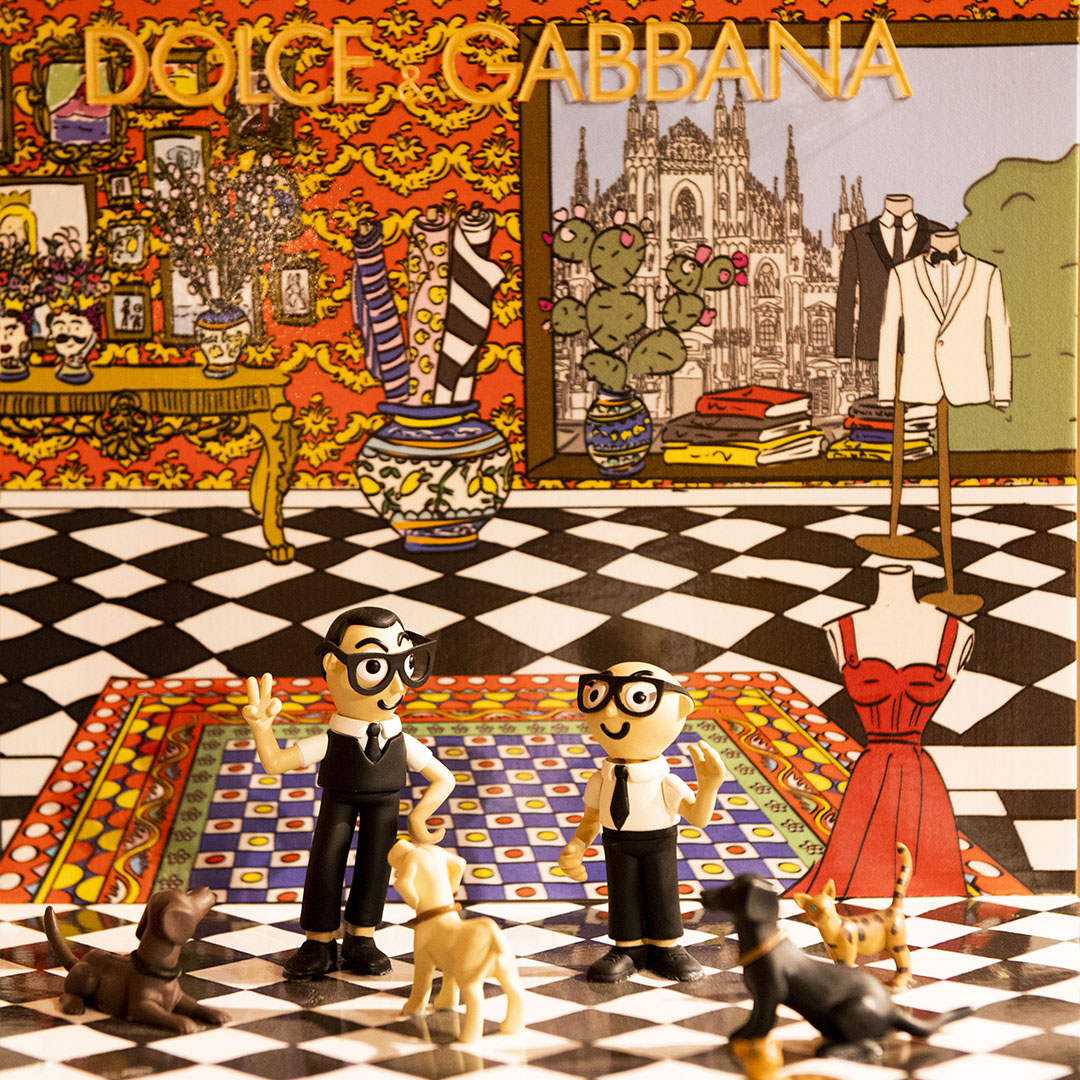 Panettoni Fiasconaro
The collaboration between the creativity of Dolce&Gabbana and the confectionary art of Fiasconaro is renewed. Discover the four exclusive recipes of the typical Milanese panettoni– traditional Italian desserts that are available with new almond, chocolate, and pistachio spreads.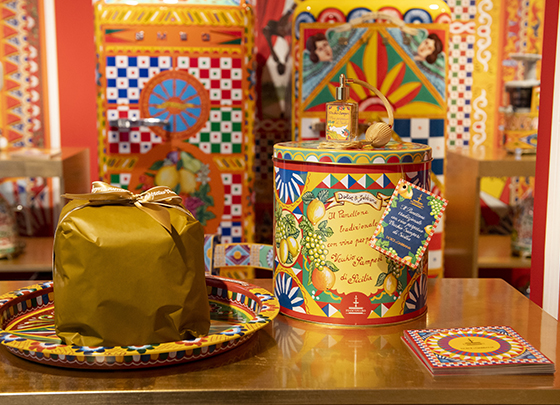 Pastificio Di Martino
Dolce&Gabbana and Pastificio Di Martino celebrate pasta, decorating the packaging with the iconic colours and elements of the Italian culture.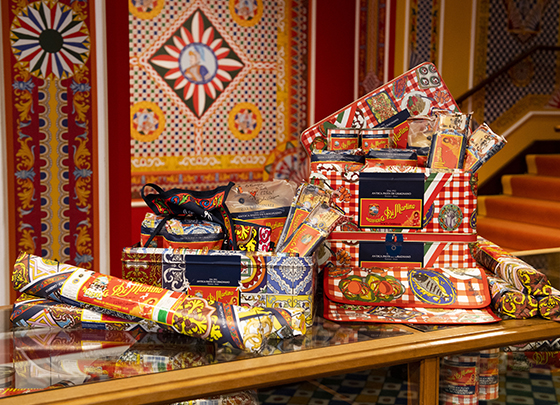 SMEG
Sicilian aesthetics and state of the art technology meet in this collaboration between Dolce&Gabbana and Smeg, with a collection of small kitchen appliances that are decorated with Dolce&Gabbana's unmistakable creativity.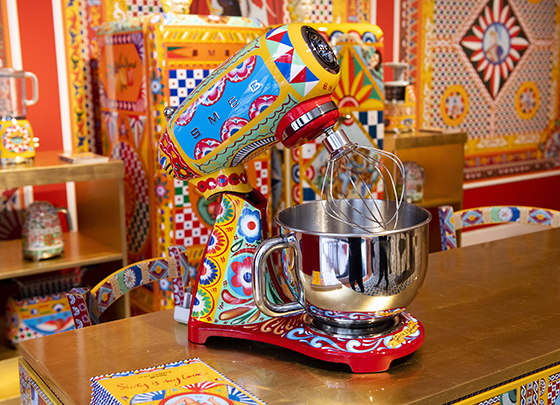 Candles
Dolce&Gabbana creates eight special candles contained in precious Caltagirone ceramic vases, made and hand painted by local artisans and depicting traditional Sicilian Moors, owls and fruit vases.