There are wardrobe items that never exhaust their seductive potential. The corset is one of them. An undergarment that remained popular until the 1920s, with early designs being based on a white camisole often embellished with numerous splints, then padded and laced with ribbons to give the bust a rounded and curvaceous appearance.
A beauty secret of former times, its unmistakable aesthetic has never ceased to captivate the imagination of designers Domenico Dolce and Stefano Gabbana, who over the years have modernized its proportions and volumes, elevating it to its iconic presence in their women's and men's collections of today.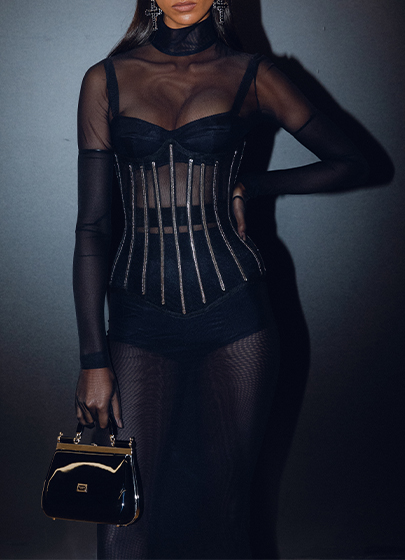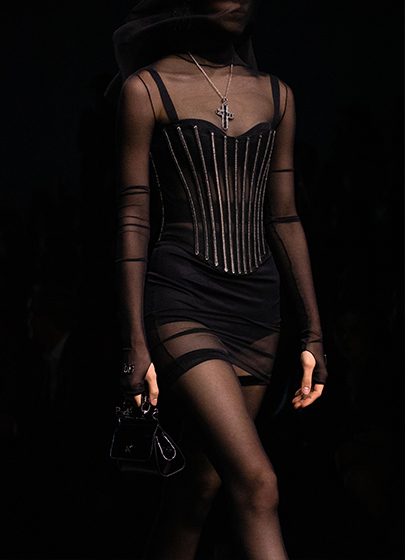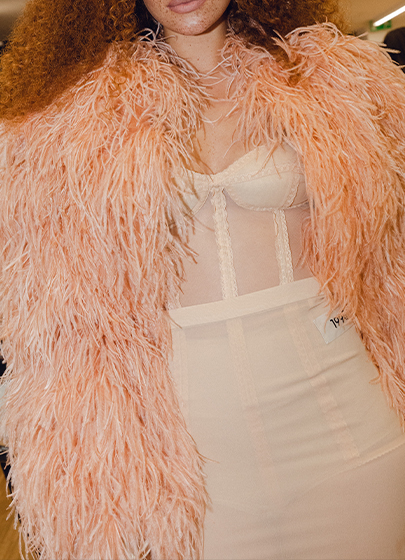 Kim's Passion
The finer points of a contemporary diva. This is how the bustier appears in the KIM DOLCE&GABBANA SS23 Collection, which for this Spring-Summer becomes the focal point of striking designs, able to speak instantly to new generations. It is worn over a white T-shirt, shirt or a transparent dress. It delineates the waistline and ushers in a new era of sensuality.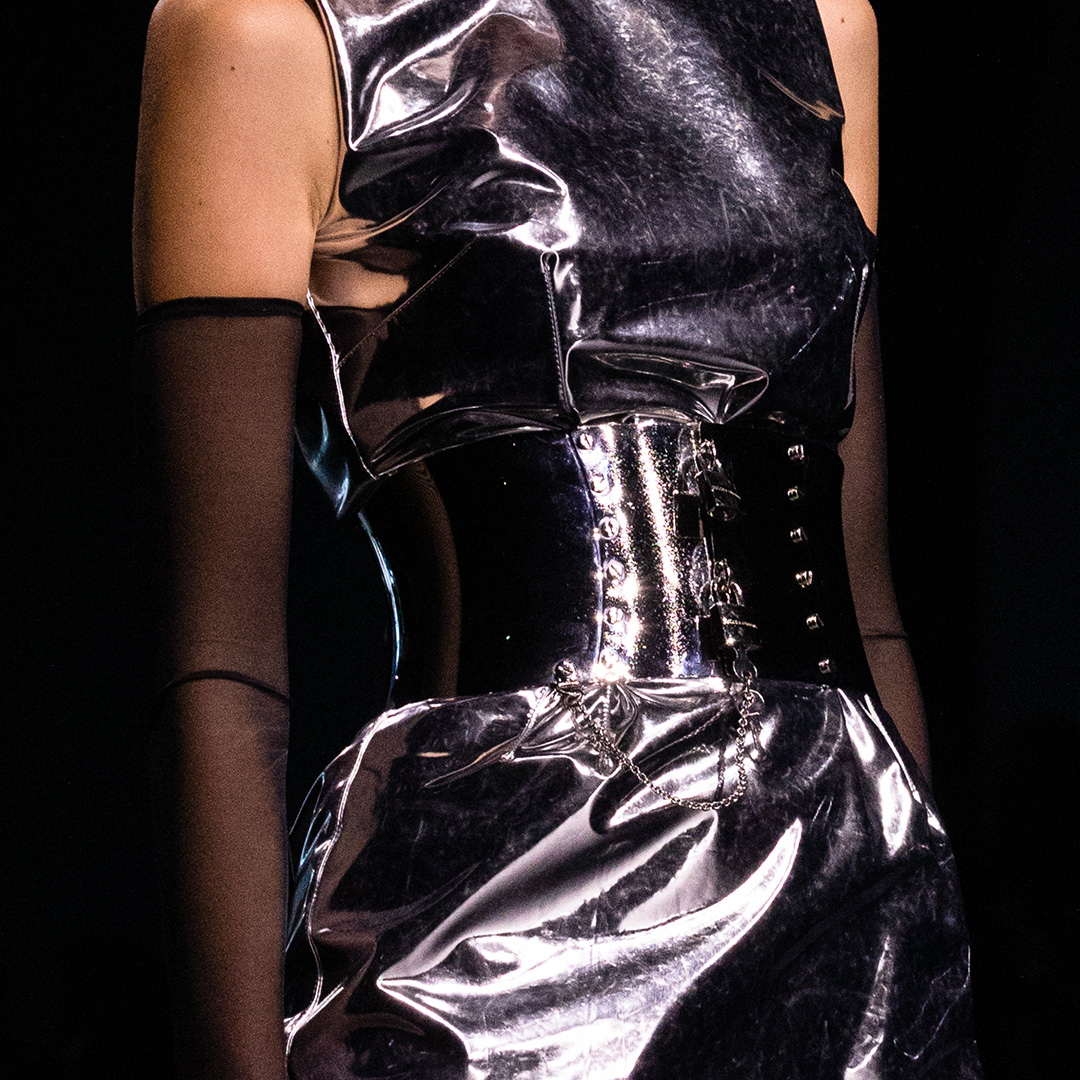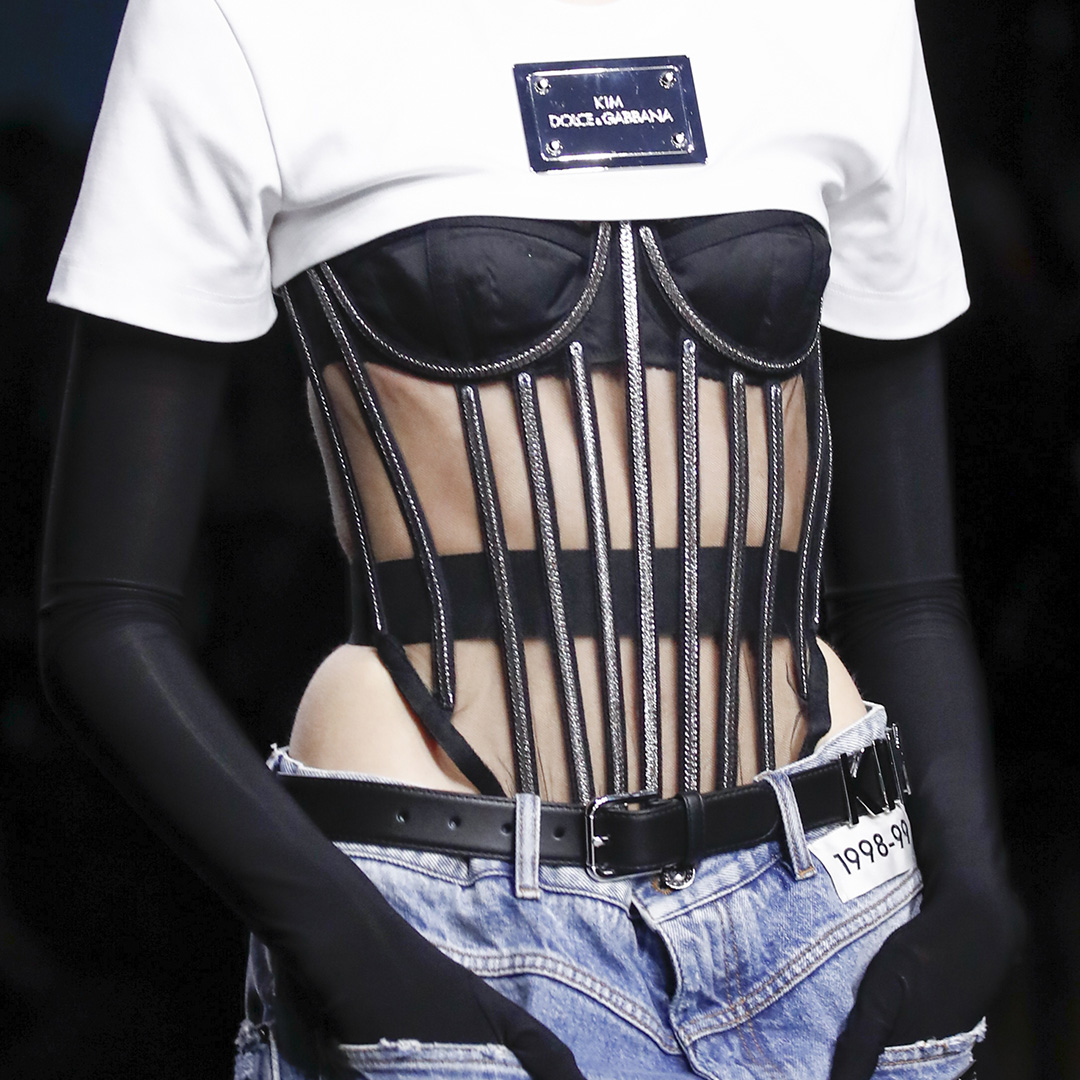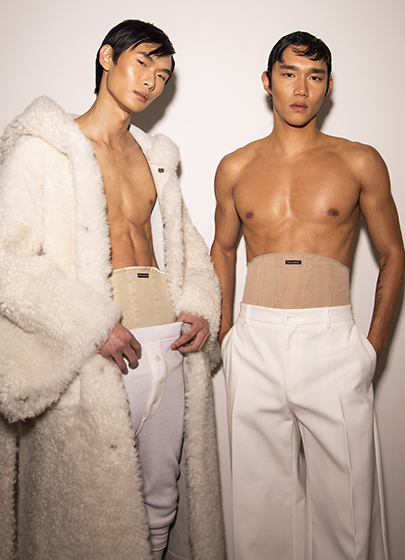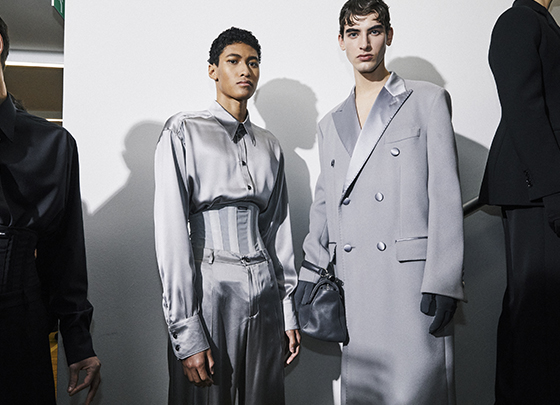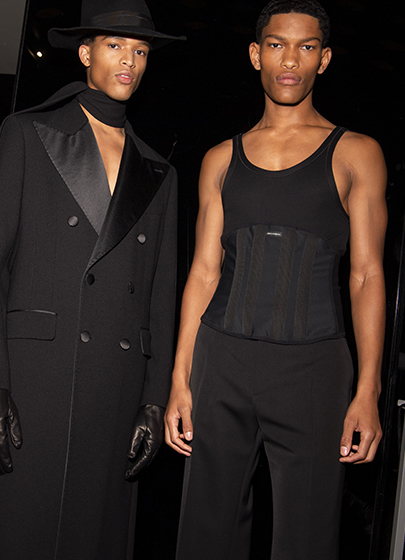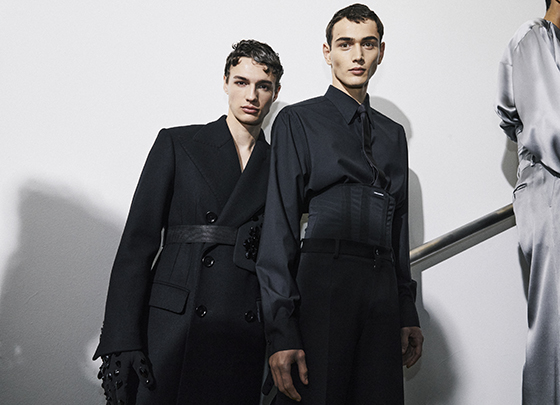 The Men's Corset
There is nothing outrageous, just glamour.
More sensual than ever is a man in a corset. The designers used it in their latest Men's Fashion Show FW 23/24 in different colors and shades combined with the traditional shirt, with or without collar, the tank top or just by itself. Recently popular among celebrities is a new idea of elegance.