Pajamas and more broadly nightwear worn as an urban garment would be featured on any list of current fashion pieces that have established themselves as classics. Pelayo Díaz and Dolce&Gabbana have chosen to tell such versatility of fashion through a collection imbued with meaning and sensuality. Domenico Dolce and Stefano Gabbana's artistic vision and Pelayo Dáz's personal, yet glamorous and sensual approach come together in this collaboration – Special Collection x Pelayo Dìaz – to produce a selection of looks that have a relaxed and strong visual impact that perfectly combines fashion and photography.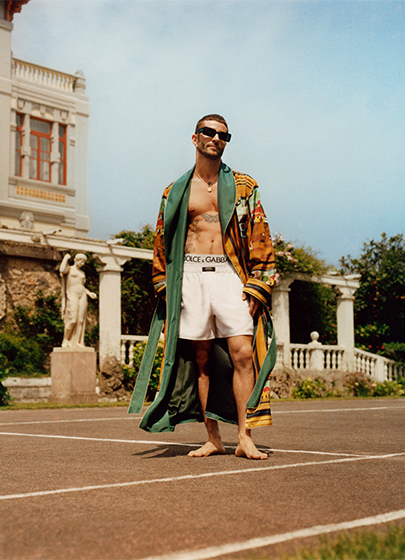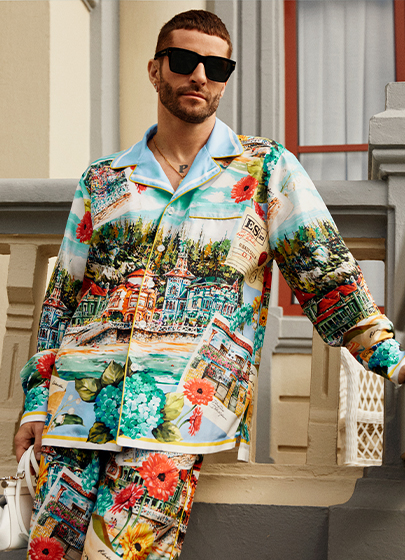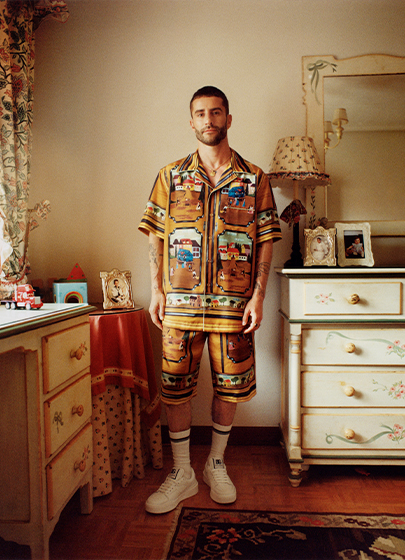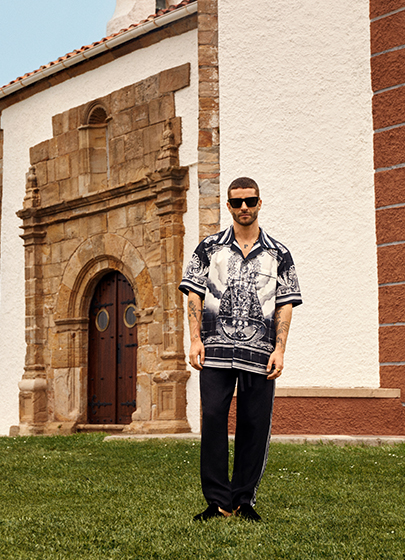 Printed Memories
Featured in this collection are five new prints that highlight Pelayo's most intimate memories. Porcelain cups and plates decorated with a kaleidoscope motif that reflects on the family tradition of breakfast at home; multiform shells inspired by the hidden beaches of Austrias; colourful landscapes that adorn Pelayo's family's wardrobe in their home in Oviedo. Ribadesella postcards that celebrate the charm of the fishing community, its casas de Indianos, and its residents' dedication to the Vigen de Covadonga are also visible.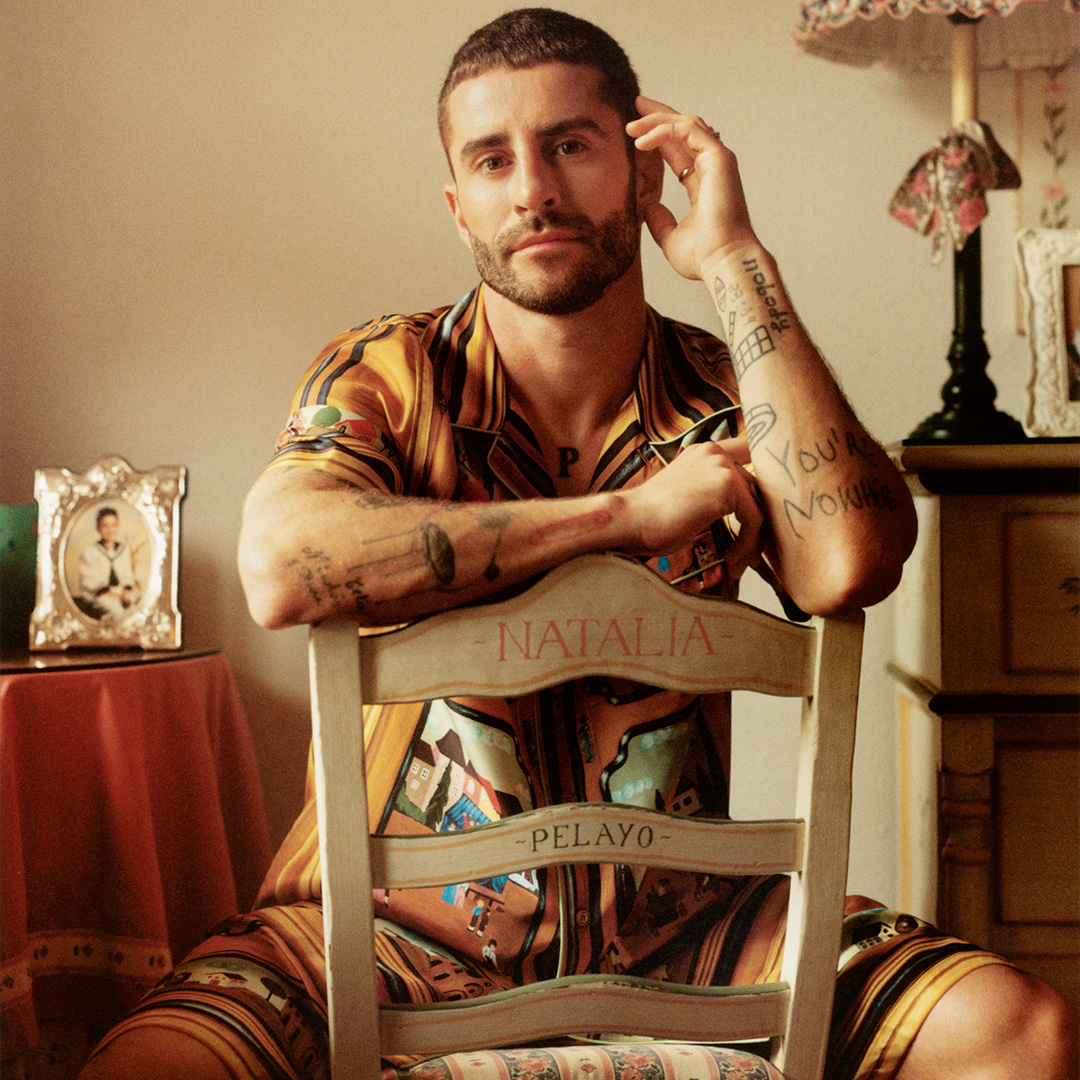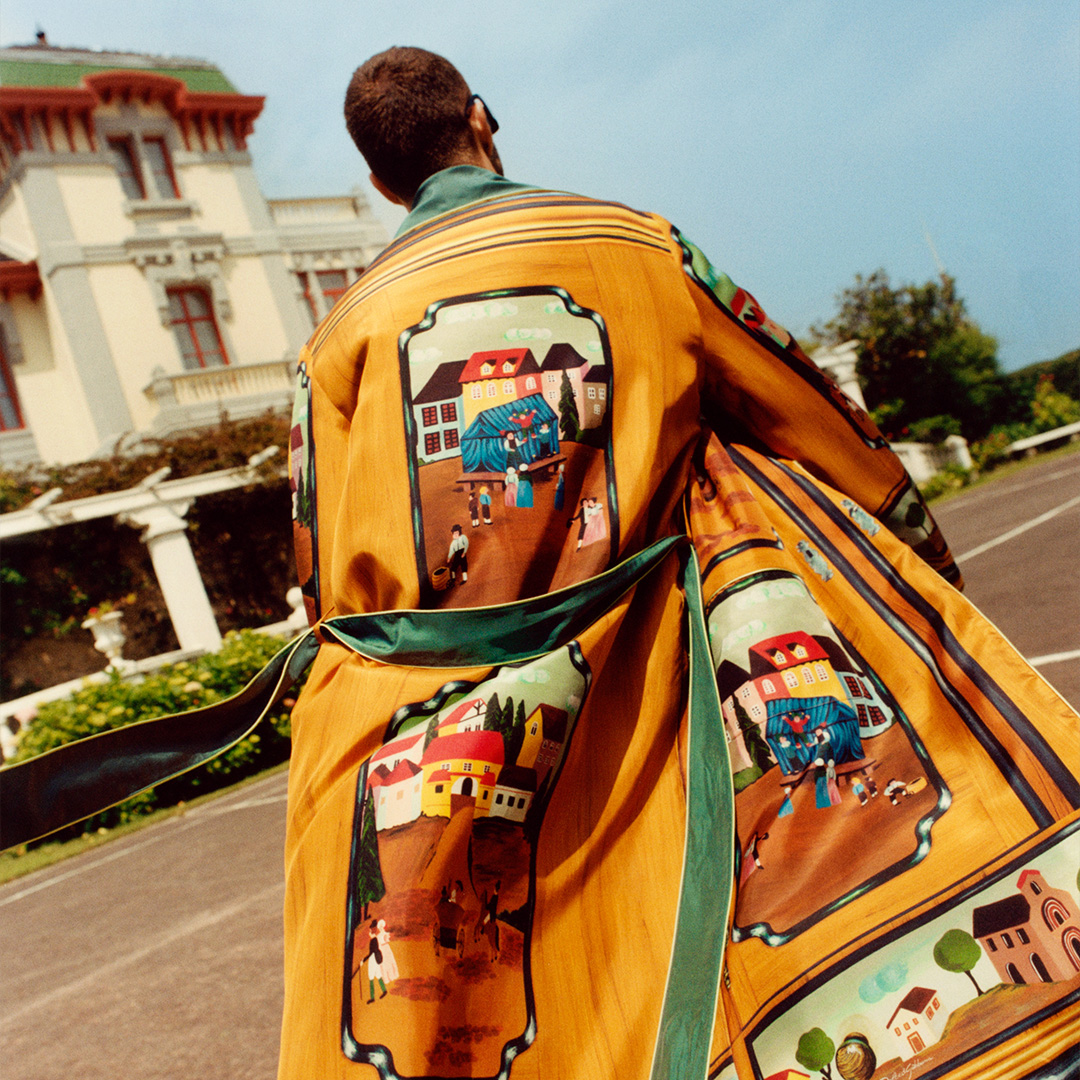 Sensual and relaxed
This Special Collection includes pajamas, shirts, bermuda shorts and dressing gowns in habotai silk with an all-over print and refined details such as contrasting piping. The protagonists of several unique ensembles are the personal and emotional stories, resulting in an incredible journey into the DNA of the charming Spanish influencer and blogger.