The desire for longer days and games at sunset. Scooter rides together and the joy of meeting up in the piazza. Monopoli is the setting for Attilio Cusani's story of an unforgettable summer with friends. Emotional moments highlighted by freedom of style: casual meets glamorous, instinct meets complicity.
Denim in the spotlight, worn without compromise, underwear in full view. Dolce&Gabbana draws inspiration from iconic historic style references and turns them into a new and modern male-female dynamic. These designs aim to showcase fabrics and treatments, lines and volumes, and the enduring aesthetic beauty of clothes and accessories.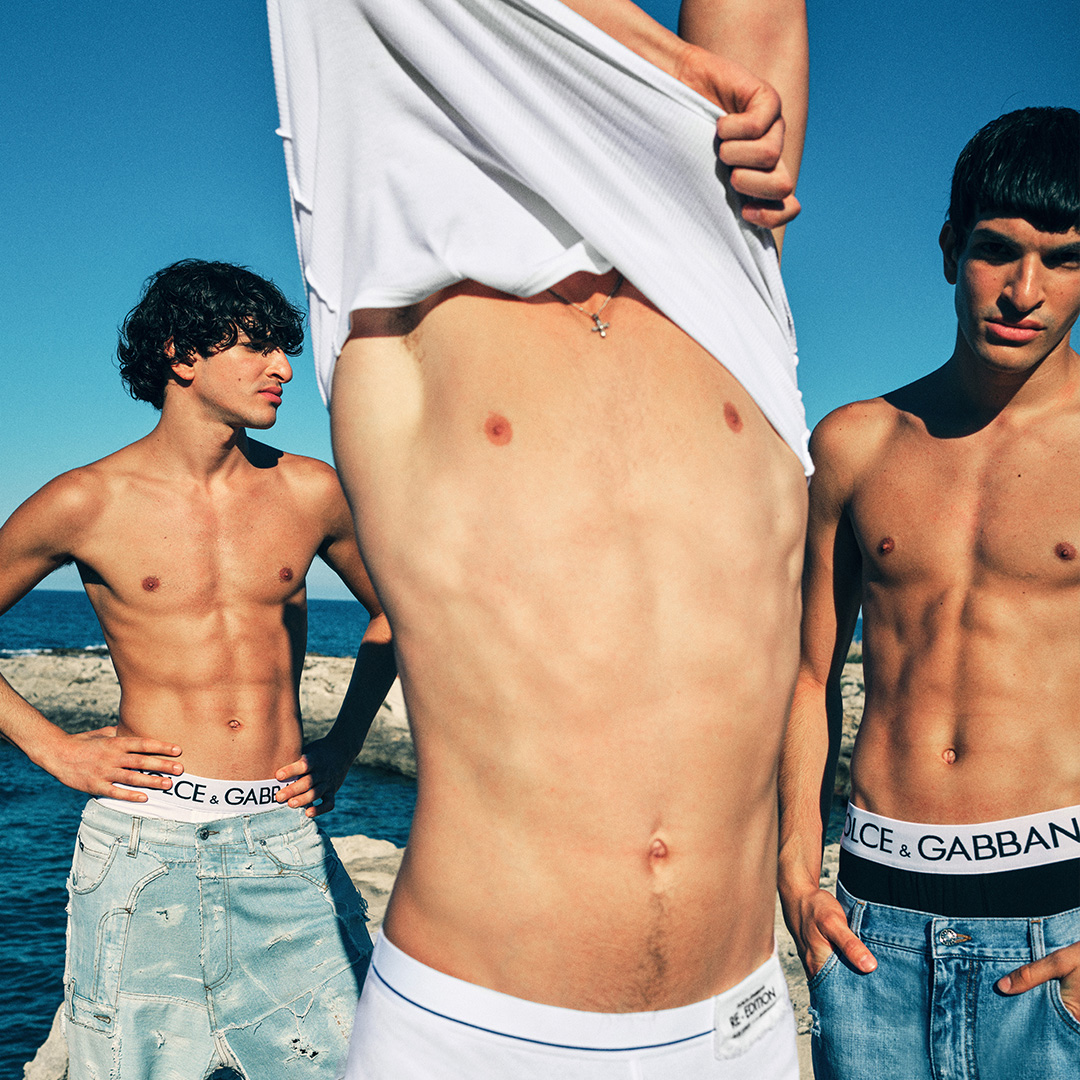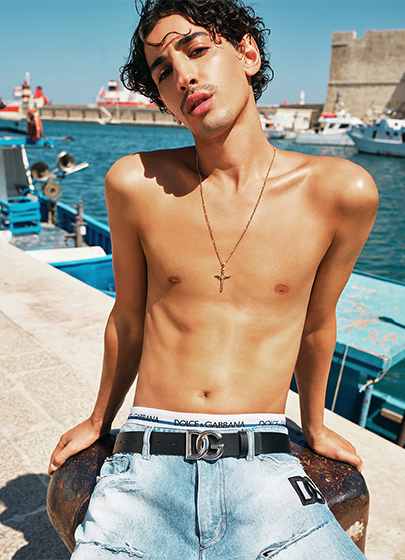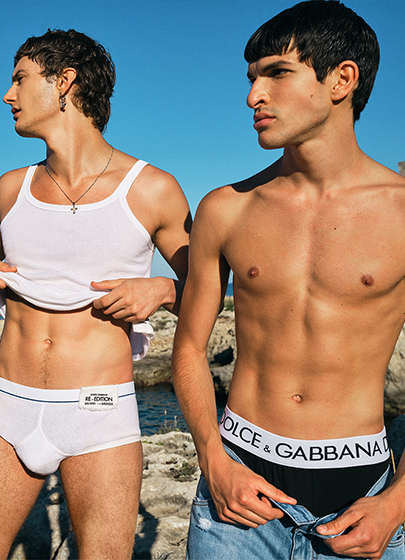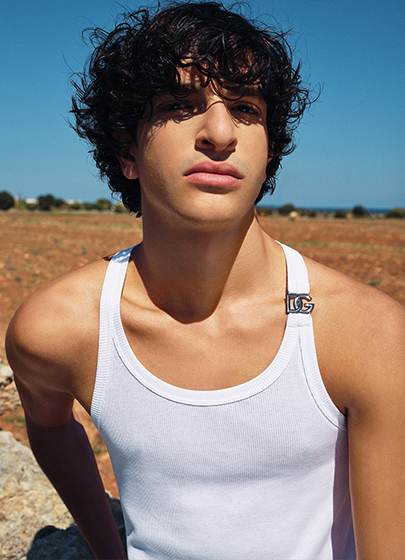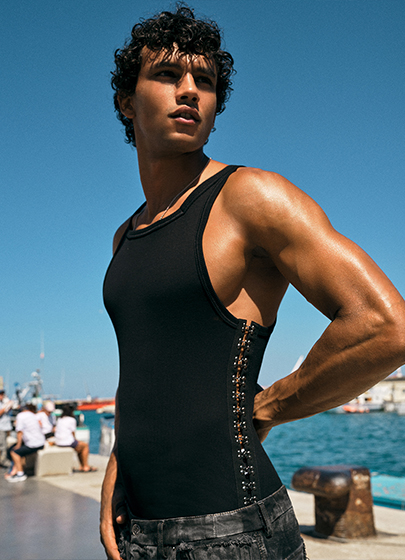 SUMMER GETAWAY
The white tank top, destroyed jeans, Bermuda shorts and a selection of unique accessories highlight a versatile style proposition that reflecting the brand's DNA.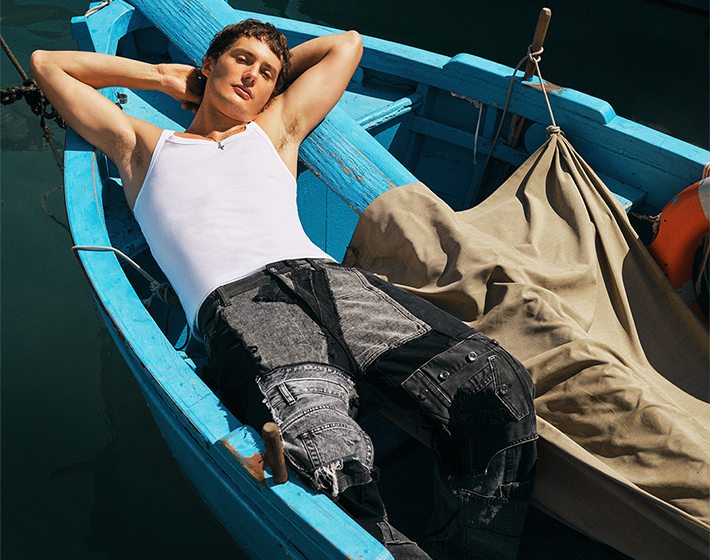 To the soundtrack of Nu Genea's Tienaté, we see a wardrobe that forgoes all forms of formality, leaving room for comfort and spontaneity. Further demonstration that Dolce&Gabbana's DNA has always been defined by the intriguing contrast between tradition and innovation.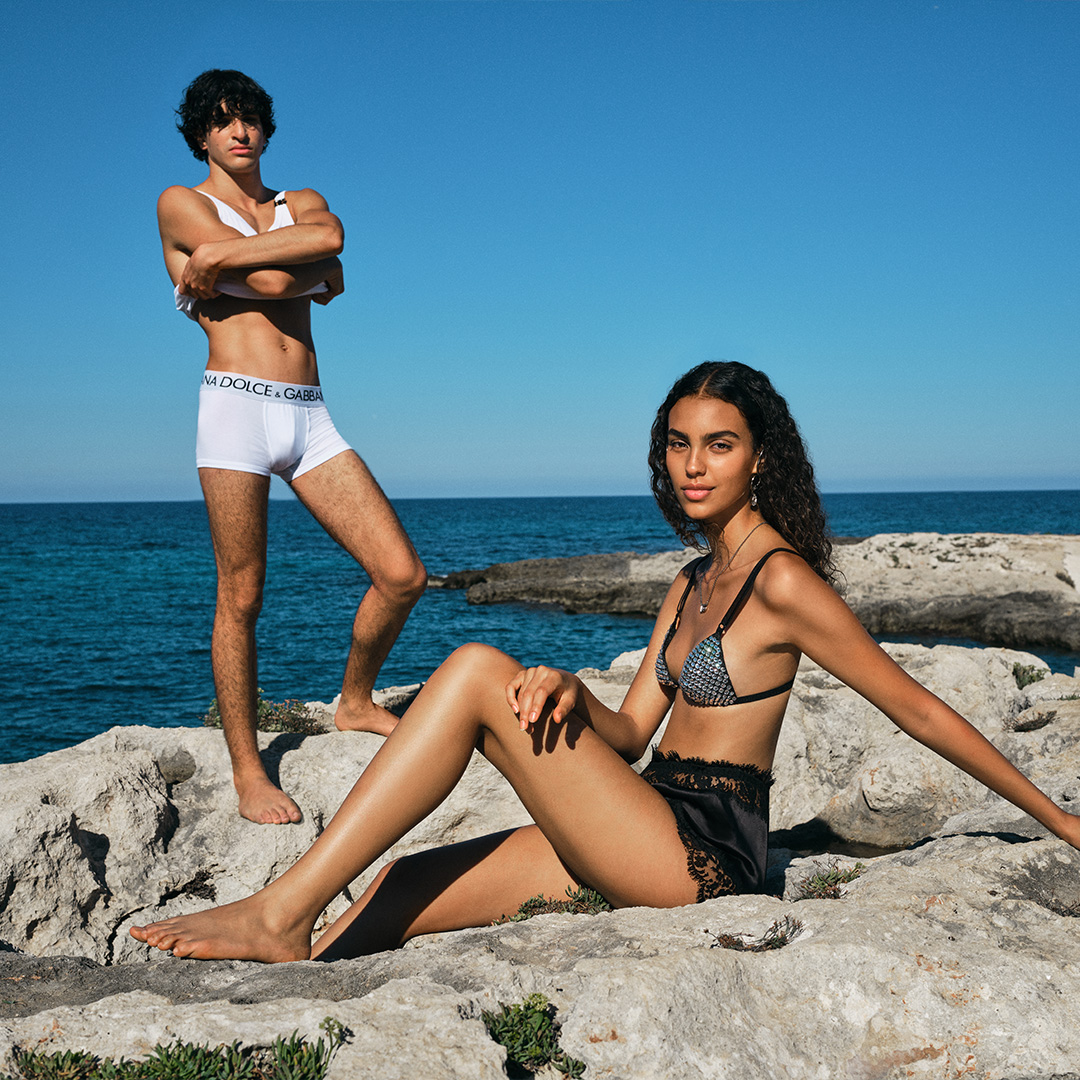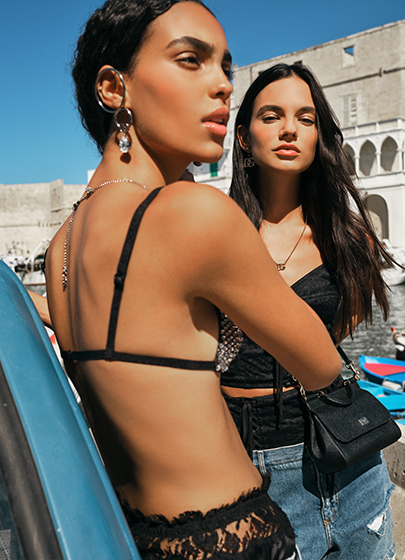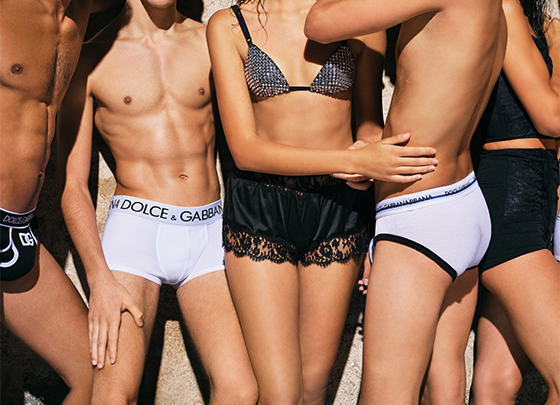 BOLD SUMMER
Dresses and tops with seductive lines, denim, and real diva accessories will be essential for your summer outfits, both in and out of the city.