In an intriguing interplay of weights and volumes, a woman unveils herself amidst lace, tulle and chiffon dresses and then lets herself be enveloped in tailored outerwear characterised by double, combed and carded wools.
Black remains the dominant colour of the new season. Also on the palette is shimmering gold and silver, the light of white and the authentic passion of red.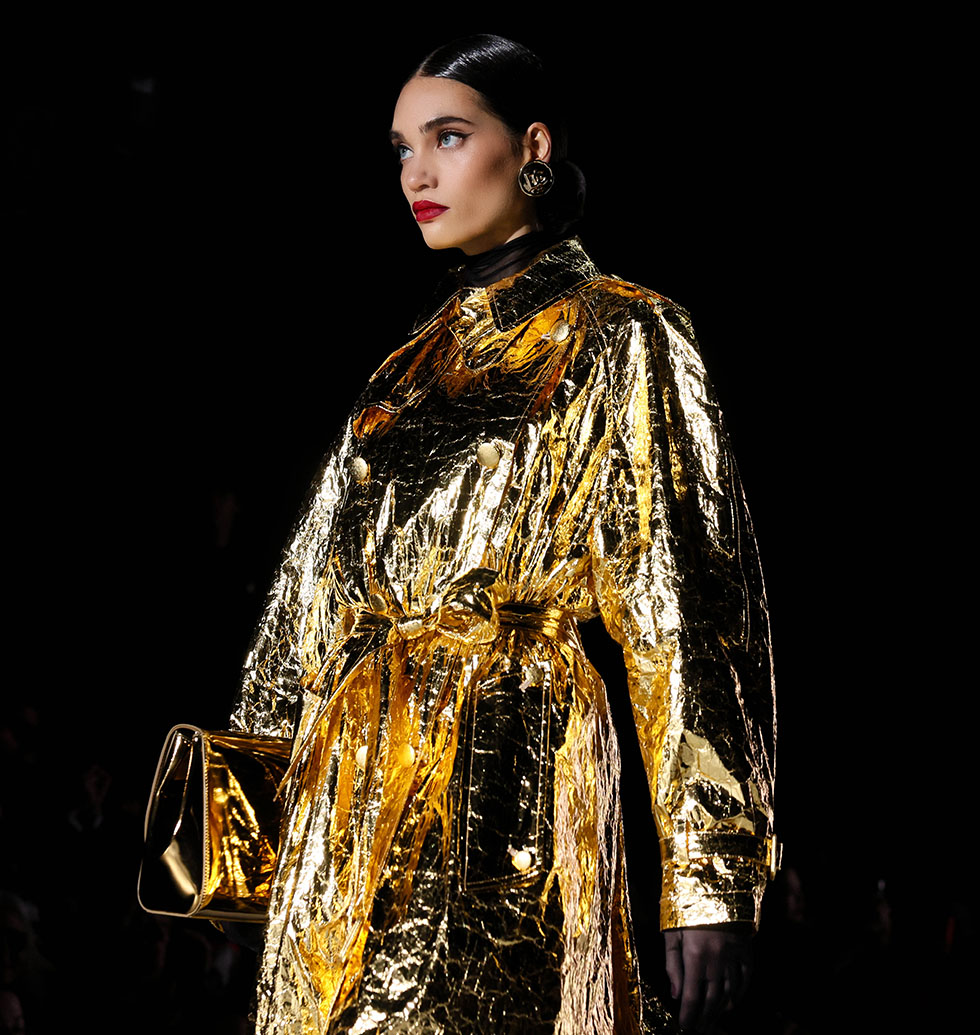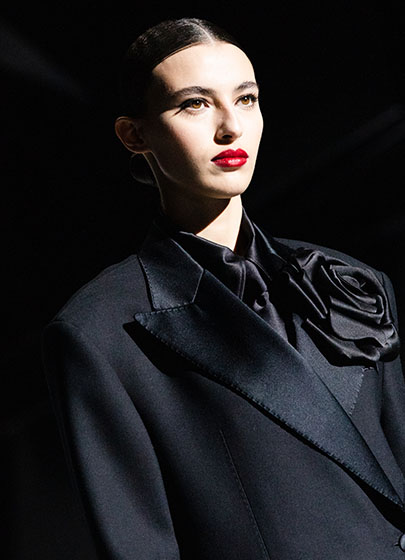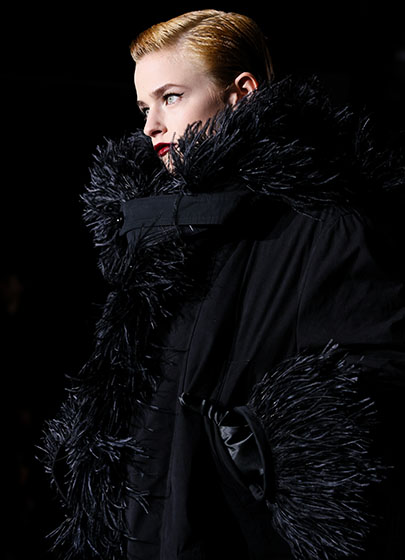 CHARMING JACKETS
Jackets, with their precise and extremely feminine design, are a captivating representation of Dolce&Gabbana's new sense of sensuality. The runway is dominated by a variety of styles including men's cuts, bomber jackets, spencer jackets, and blazer dresses.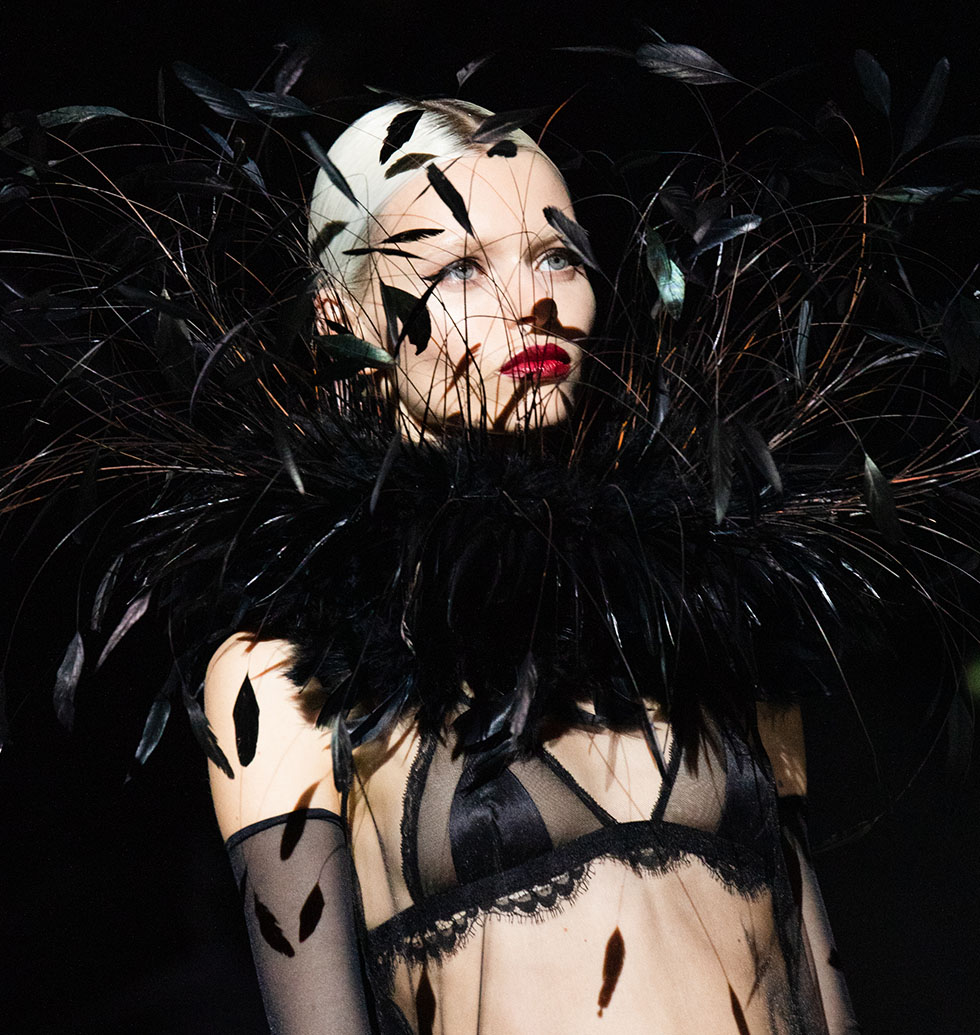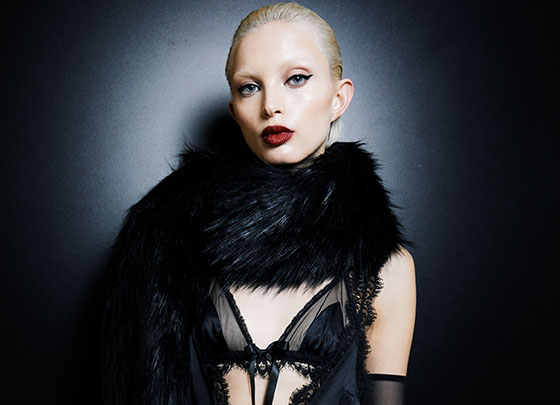 INTIMATE DETAILS
Focus lingerie. Sheer tulle bras adorned with satin detail and chantilly lace brassieres, paired with culottes create an alluring effect that exudes timeless elegance.
DG LOGO BAG
DG Logo Bag new interpretations. The iconic bag now available in a variety of sizes and materials, carried by hand or over the shoulder, surprises with its refined and ultra-contemporary aesthetic.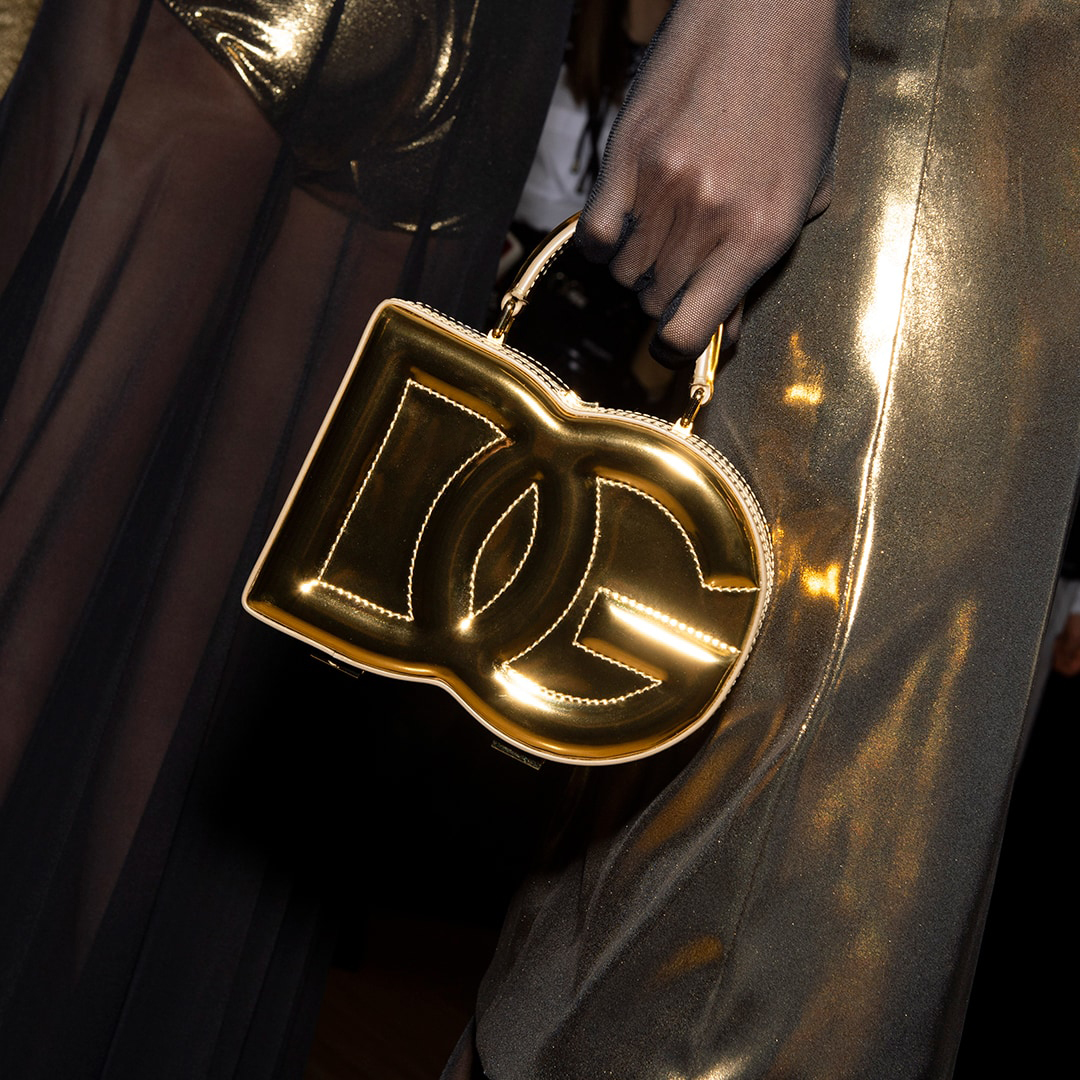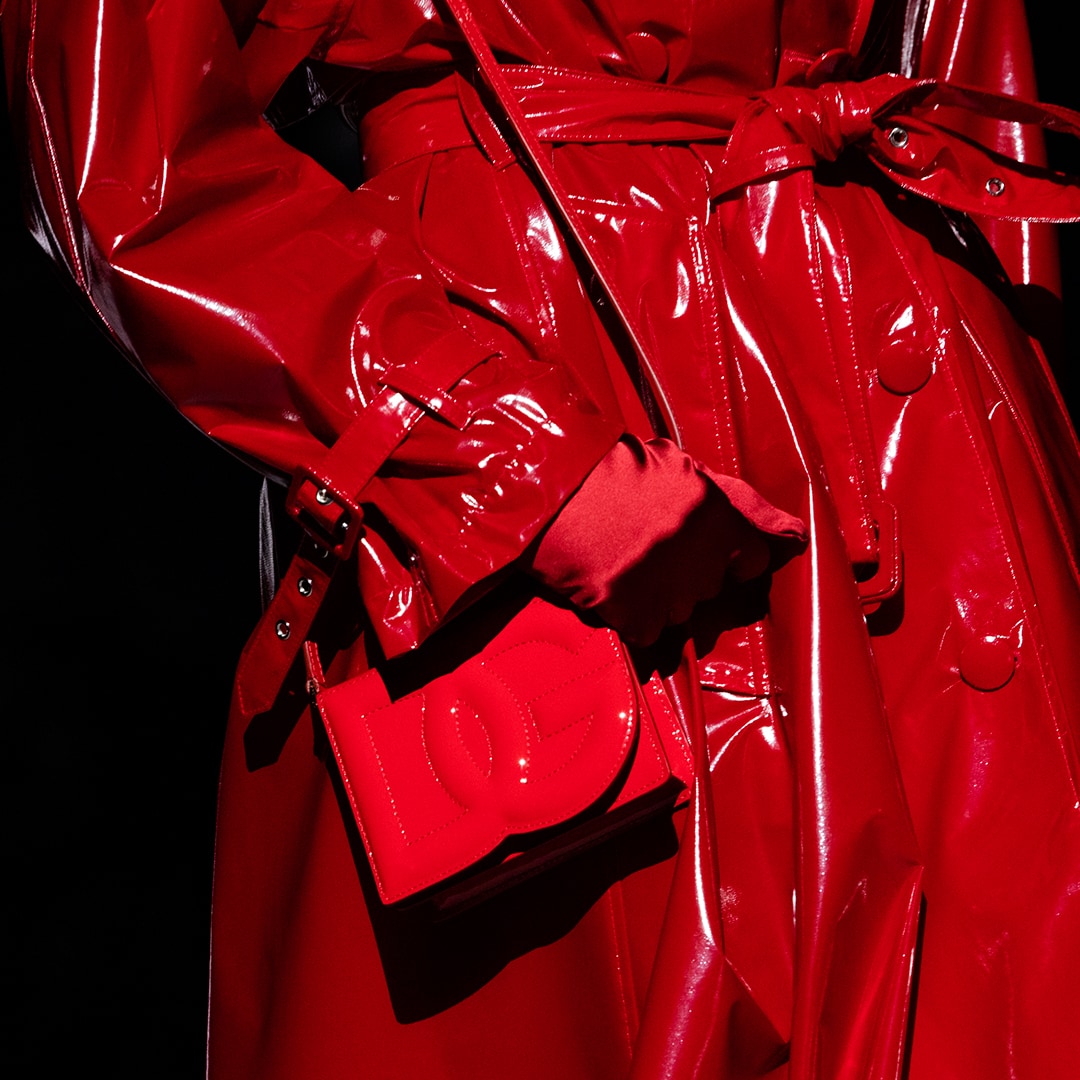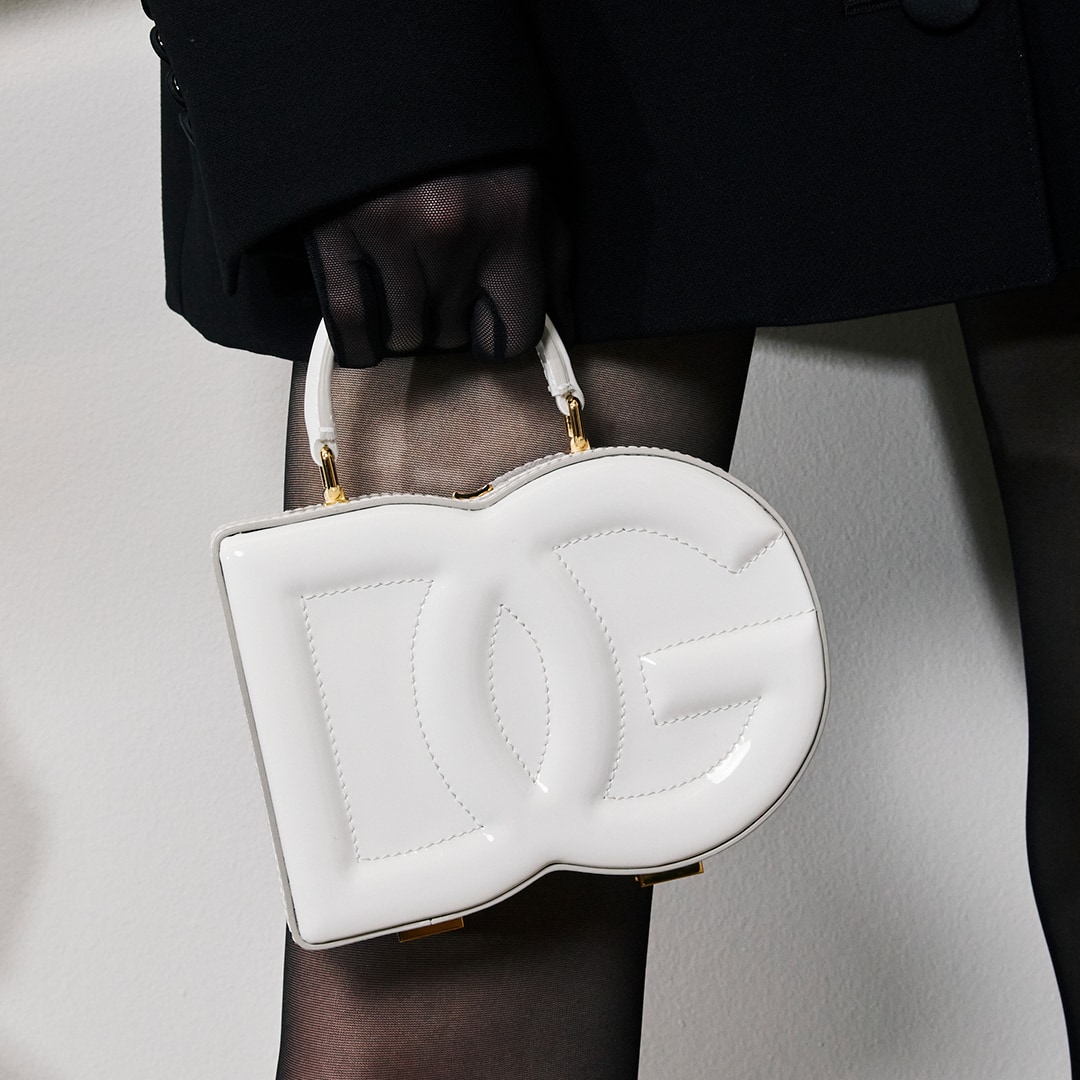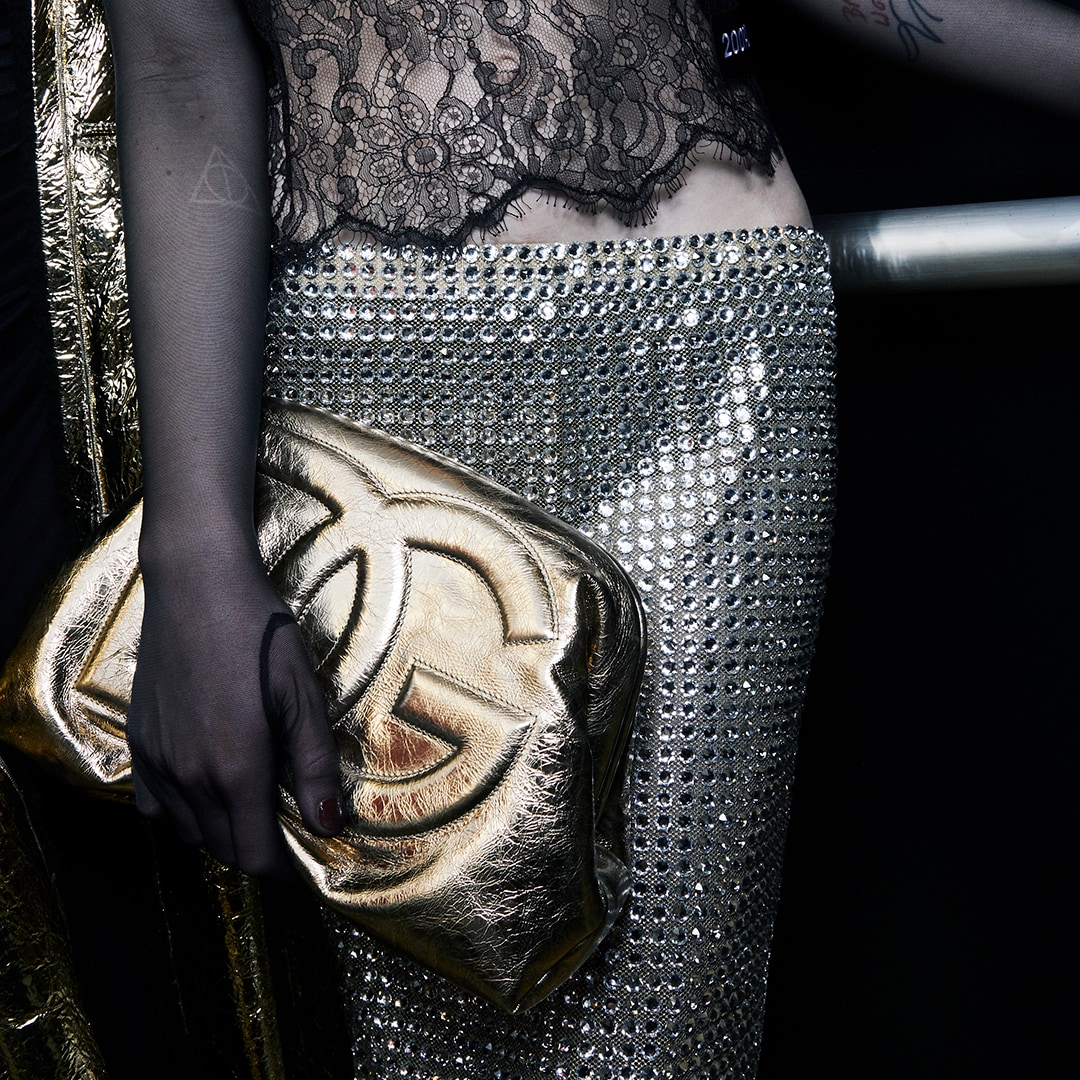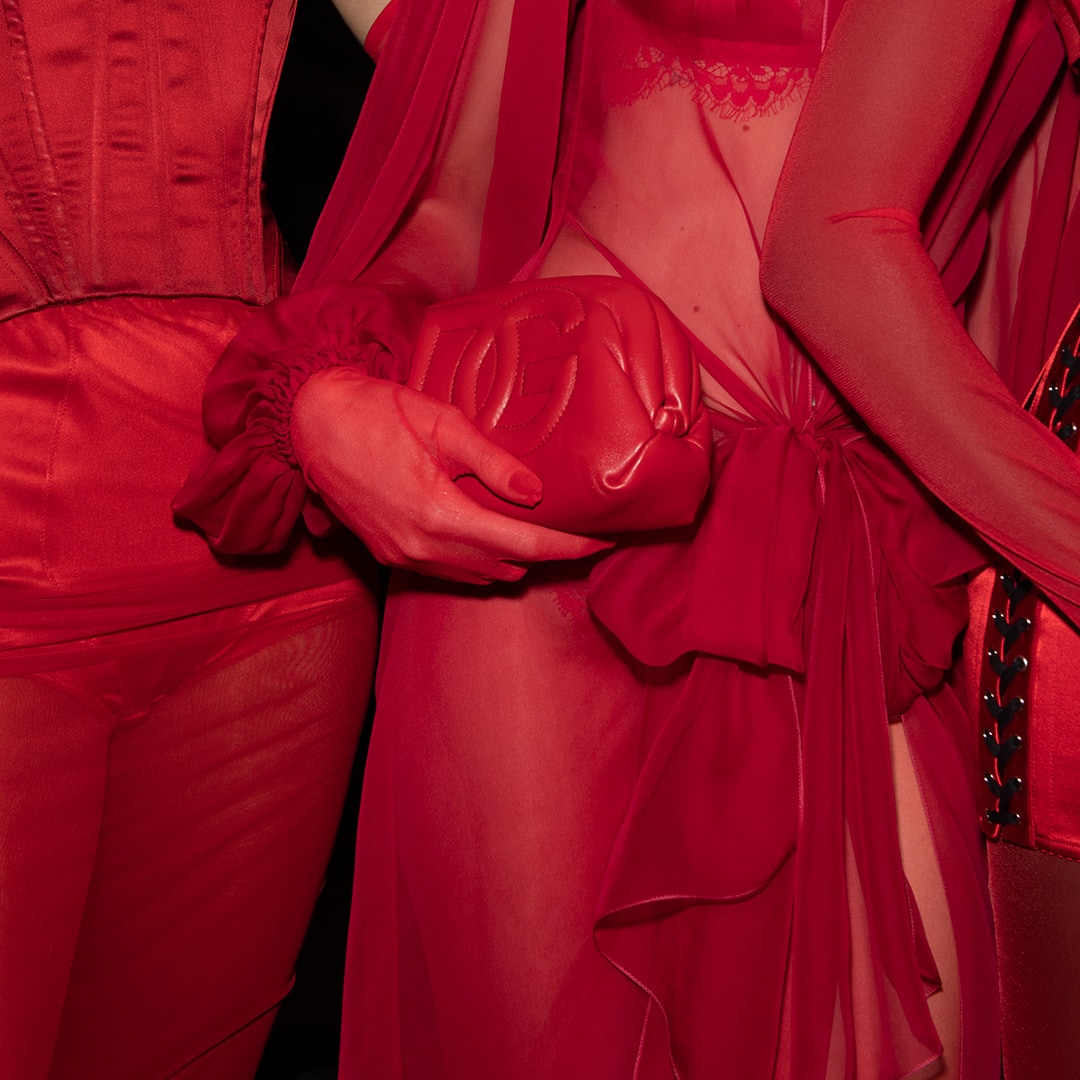 WOMEN FALL-WINTER 23/24 FASHION SHOW
CELEBRITIES
Sensuality captured in a shot.
A statement of impeccable craftsmanship and Italian glamour in an exceptional parterre.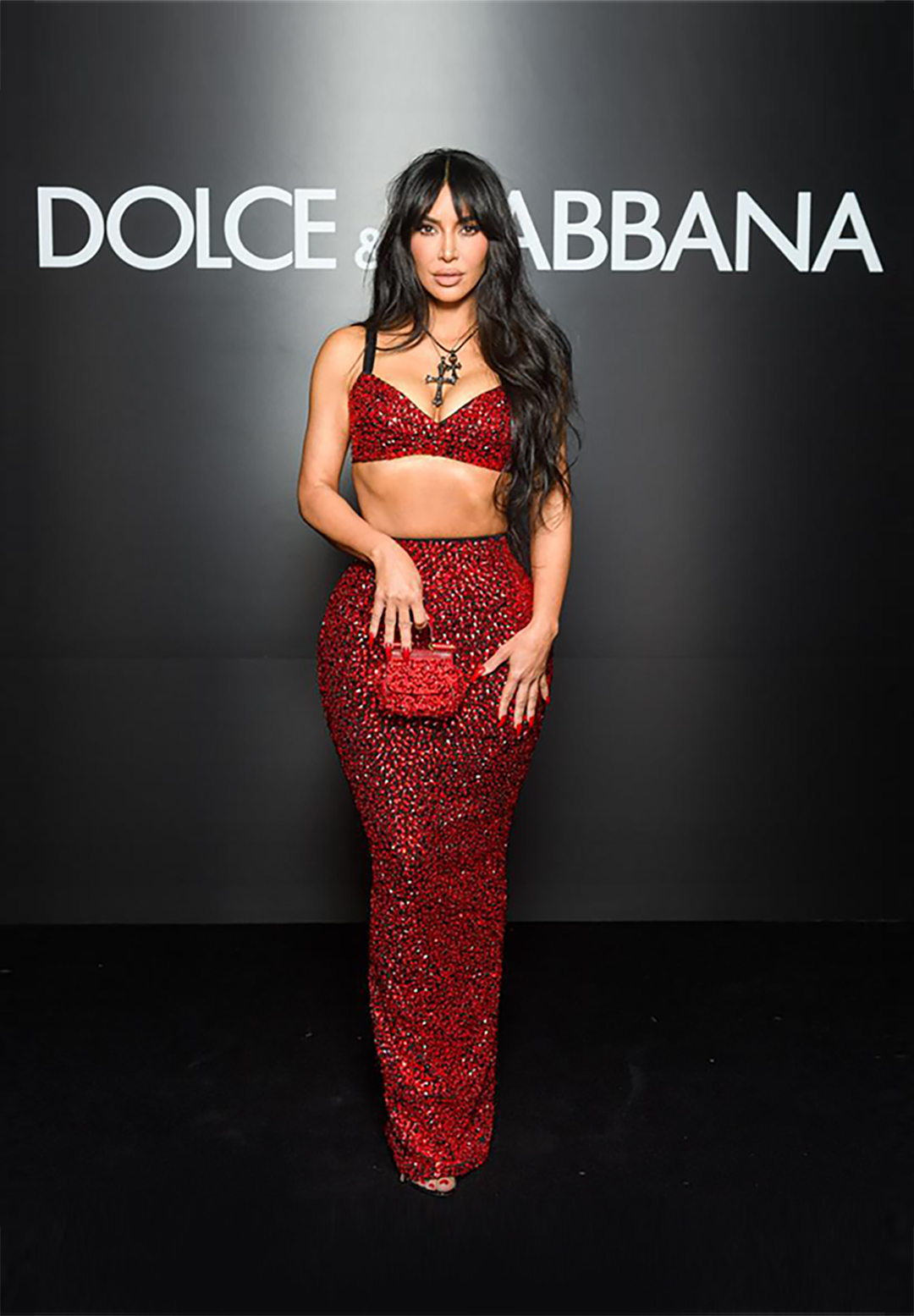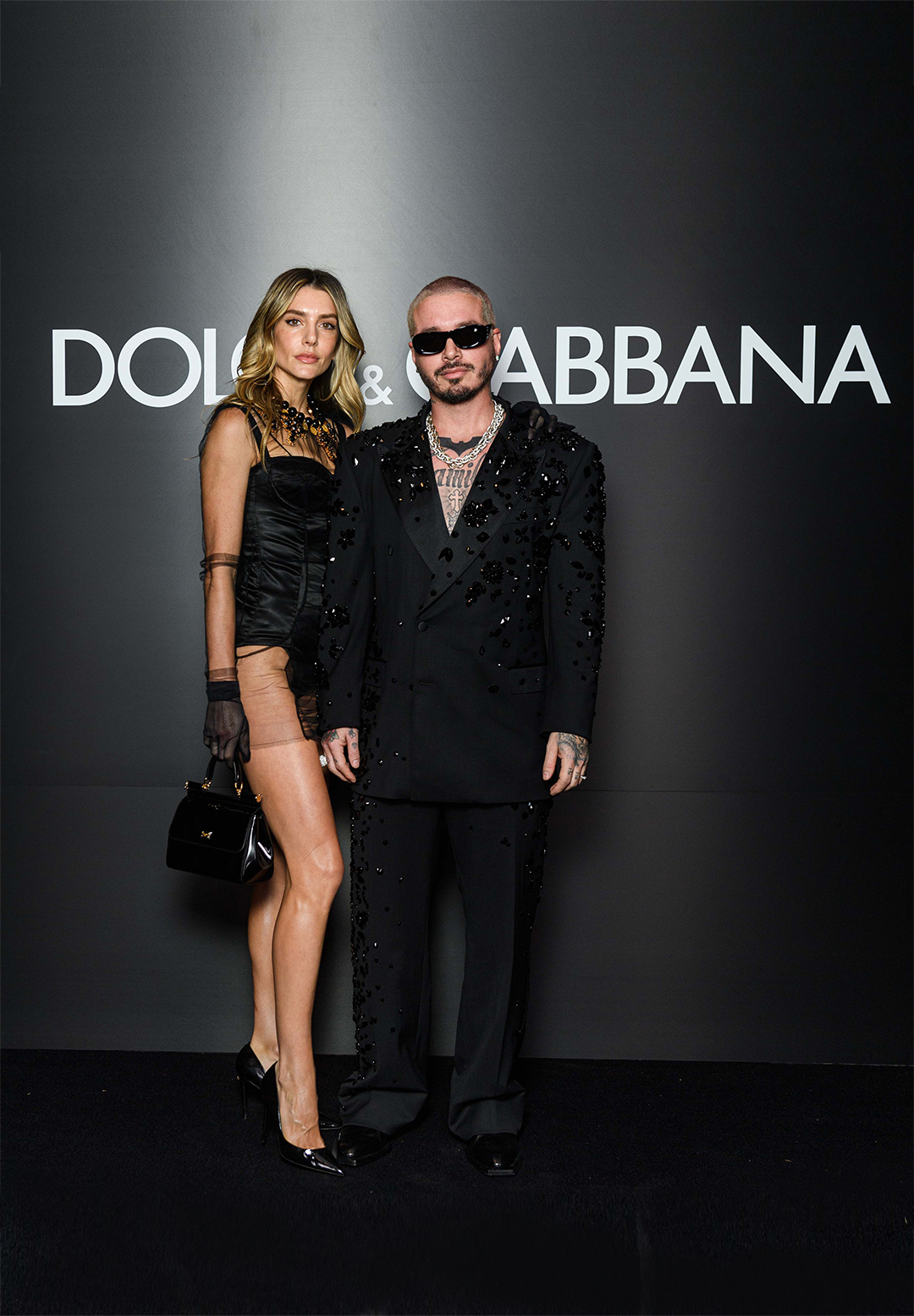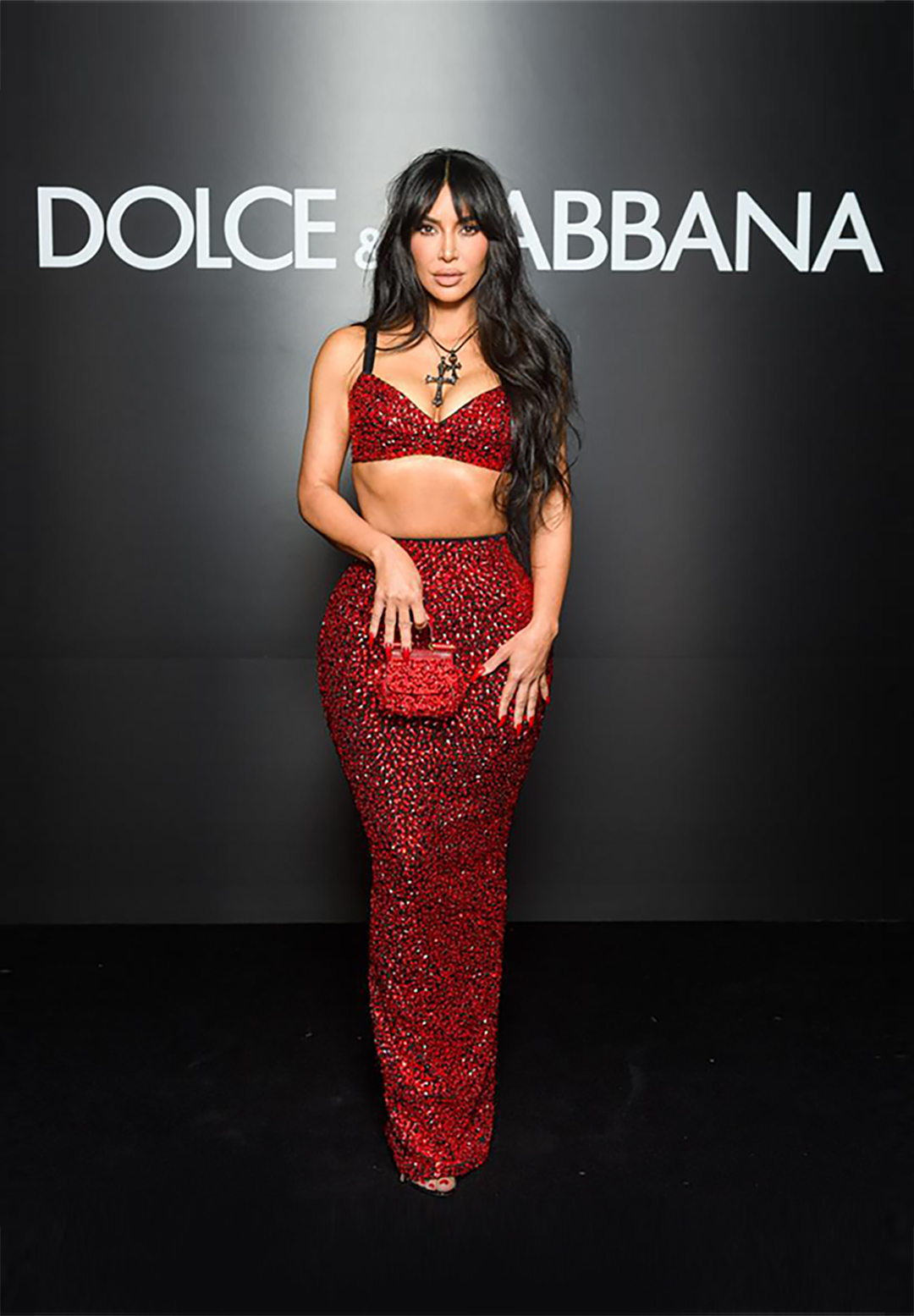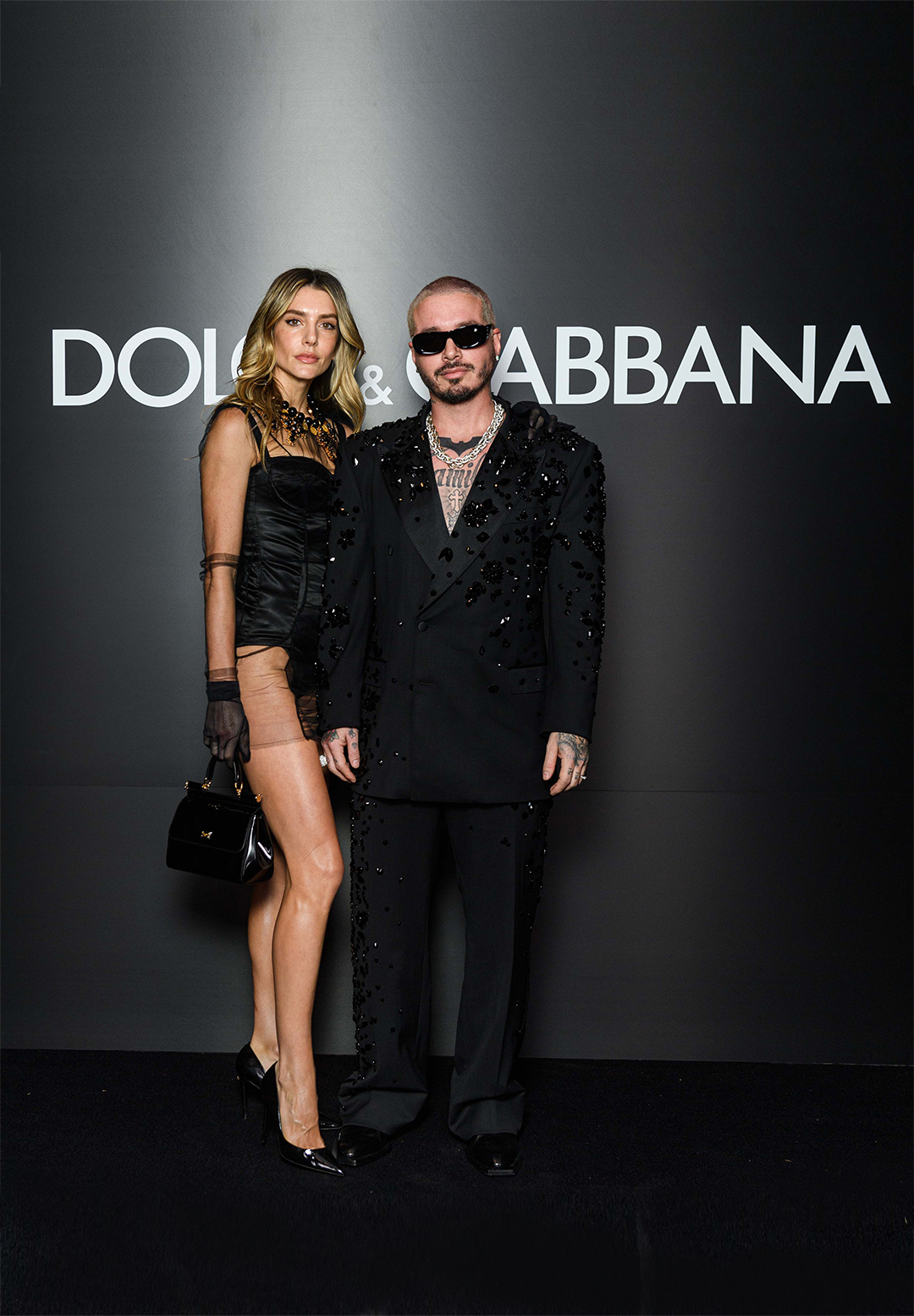 J Balvin - Valentina Ferrer
J Balvin - Valentina Ferrer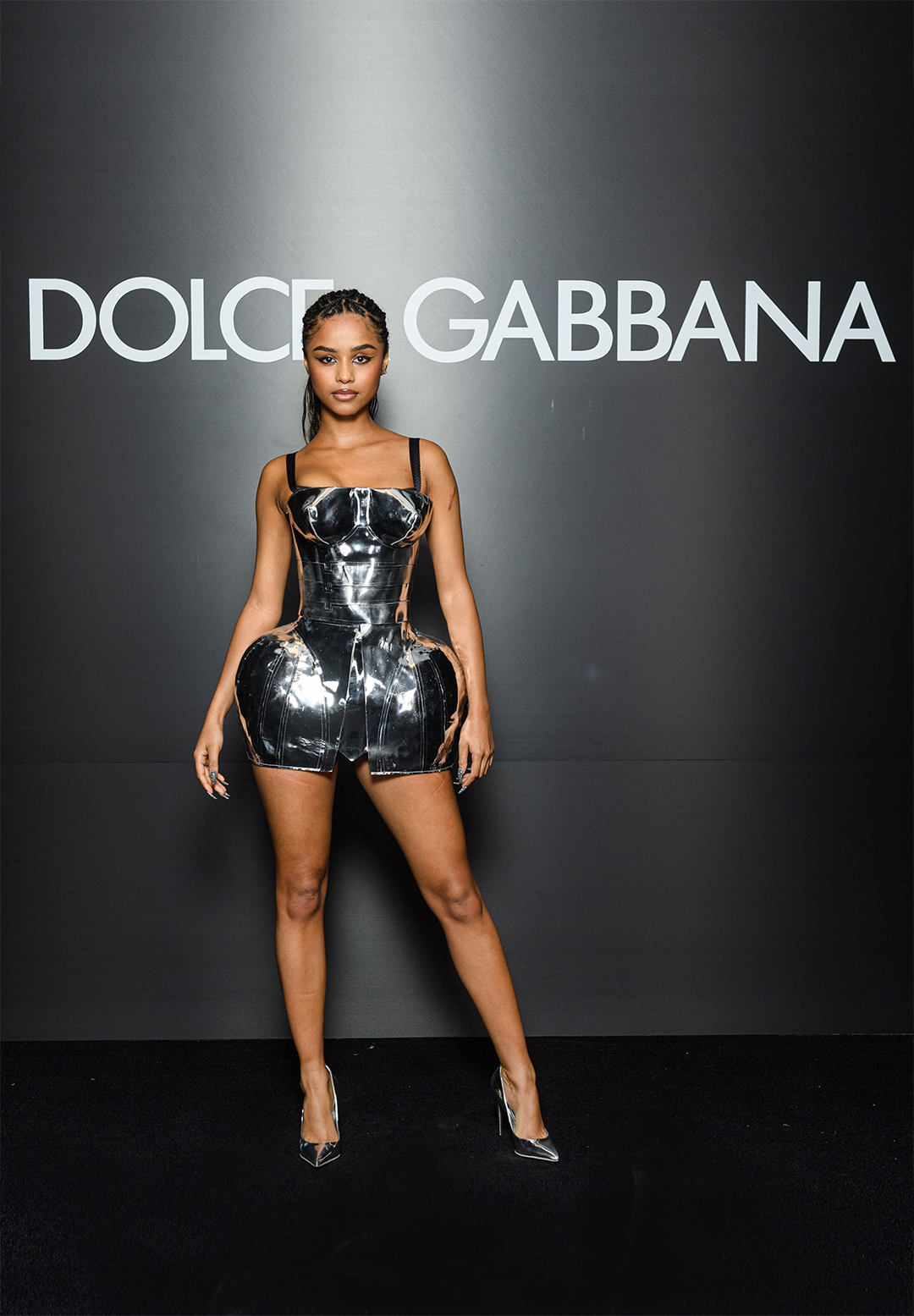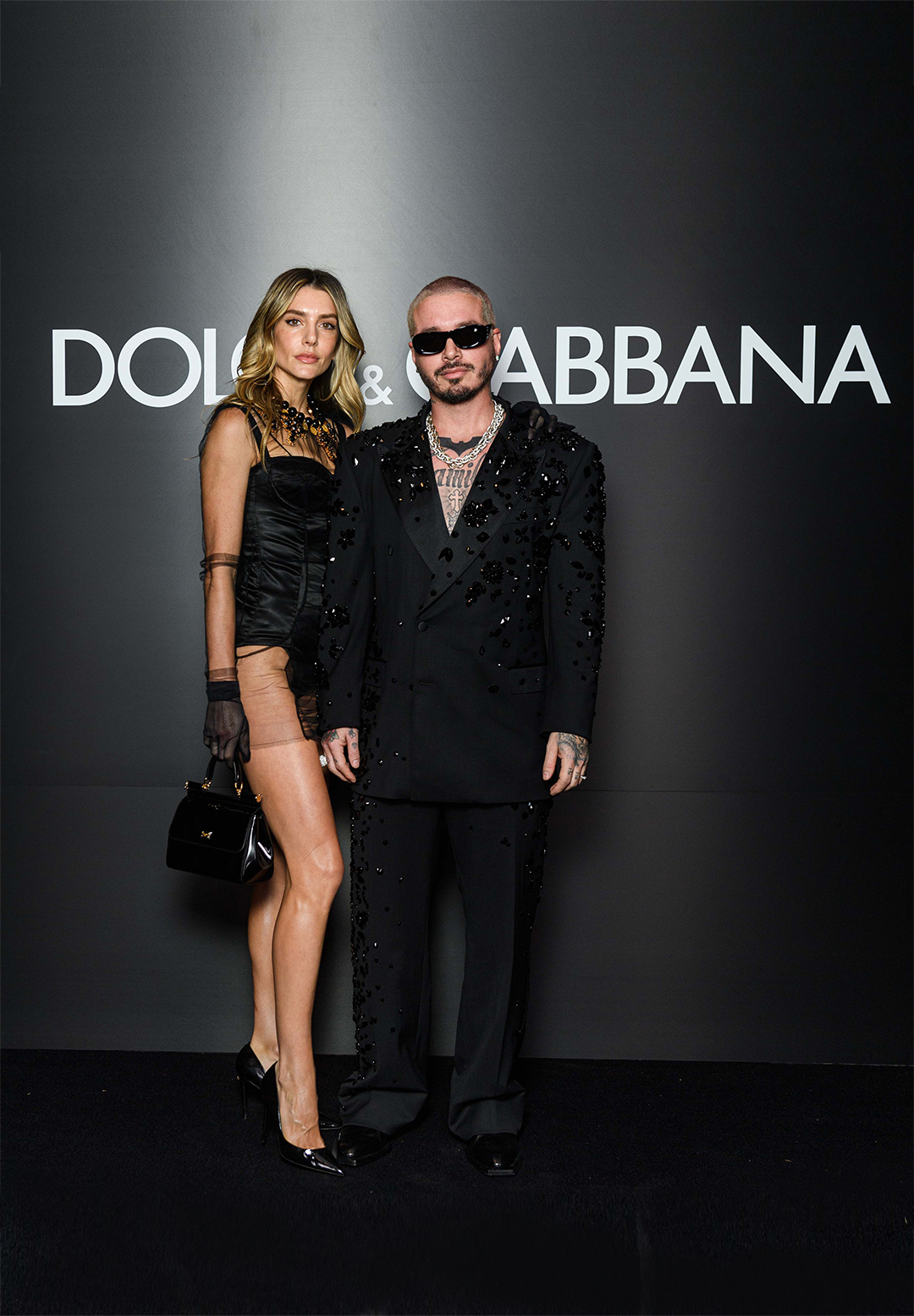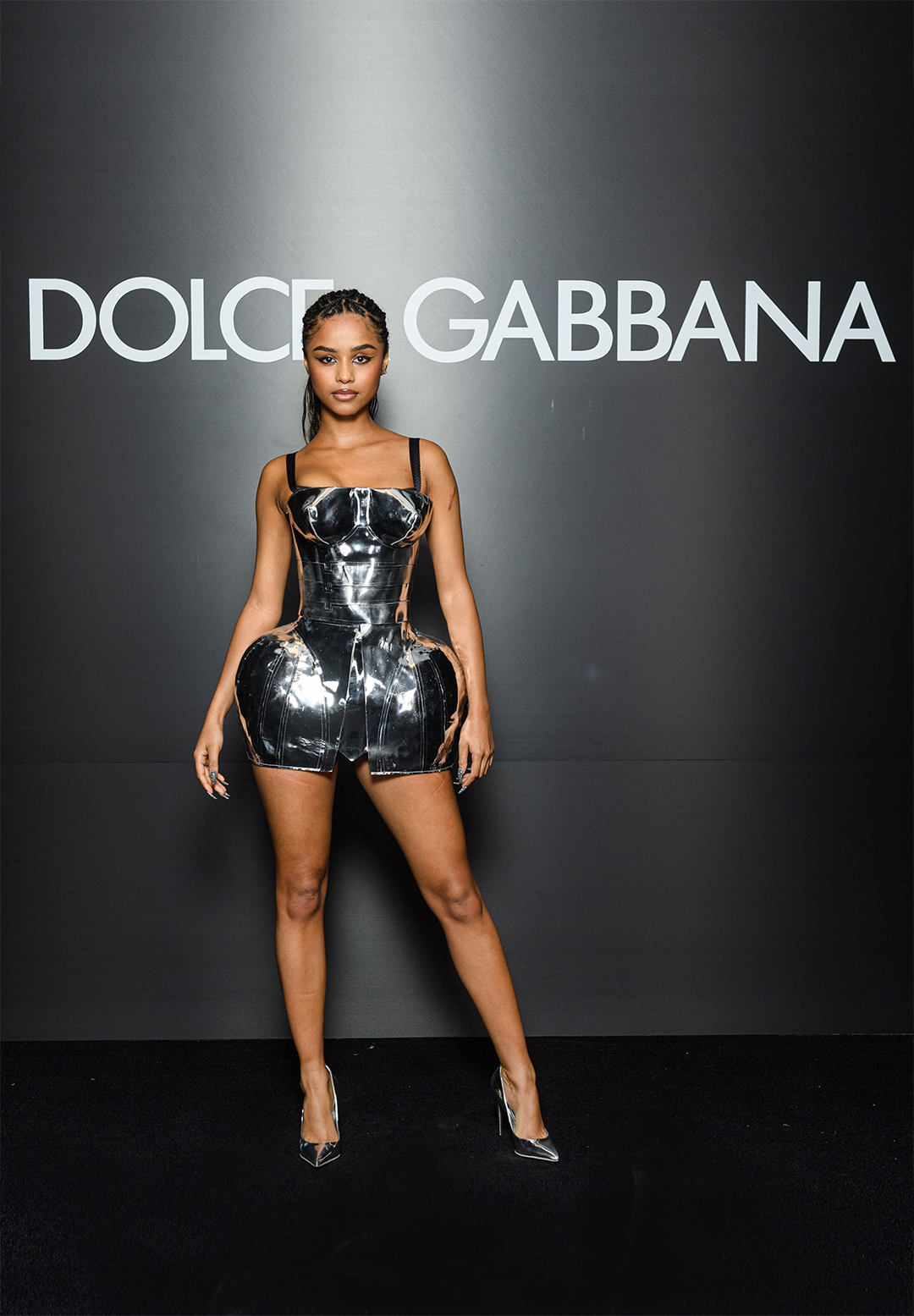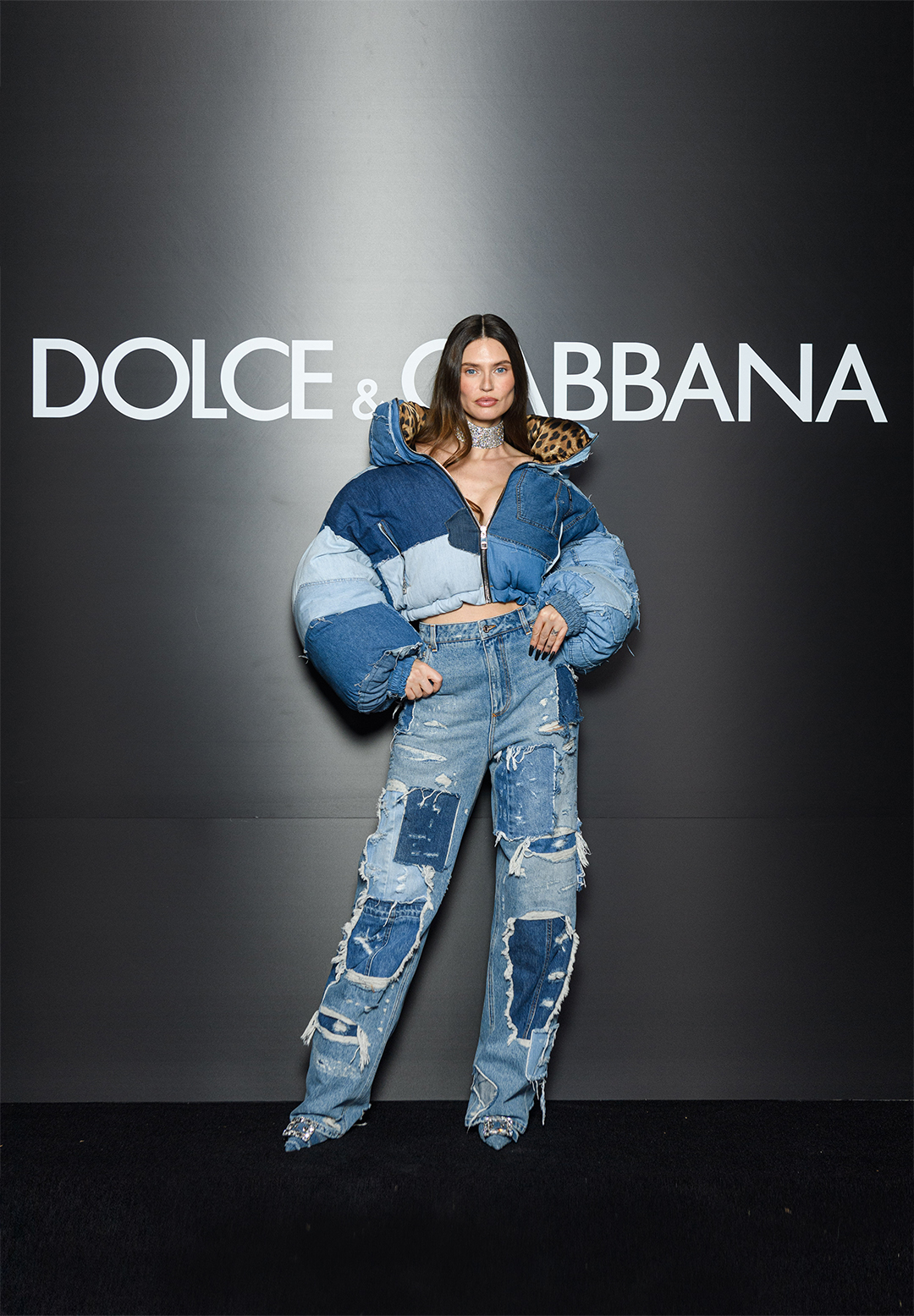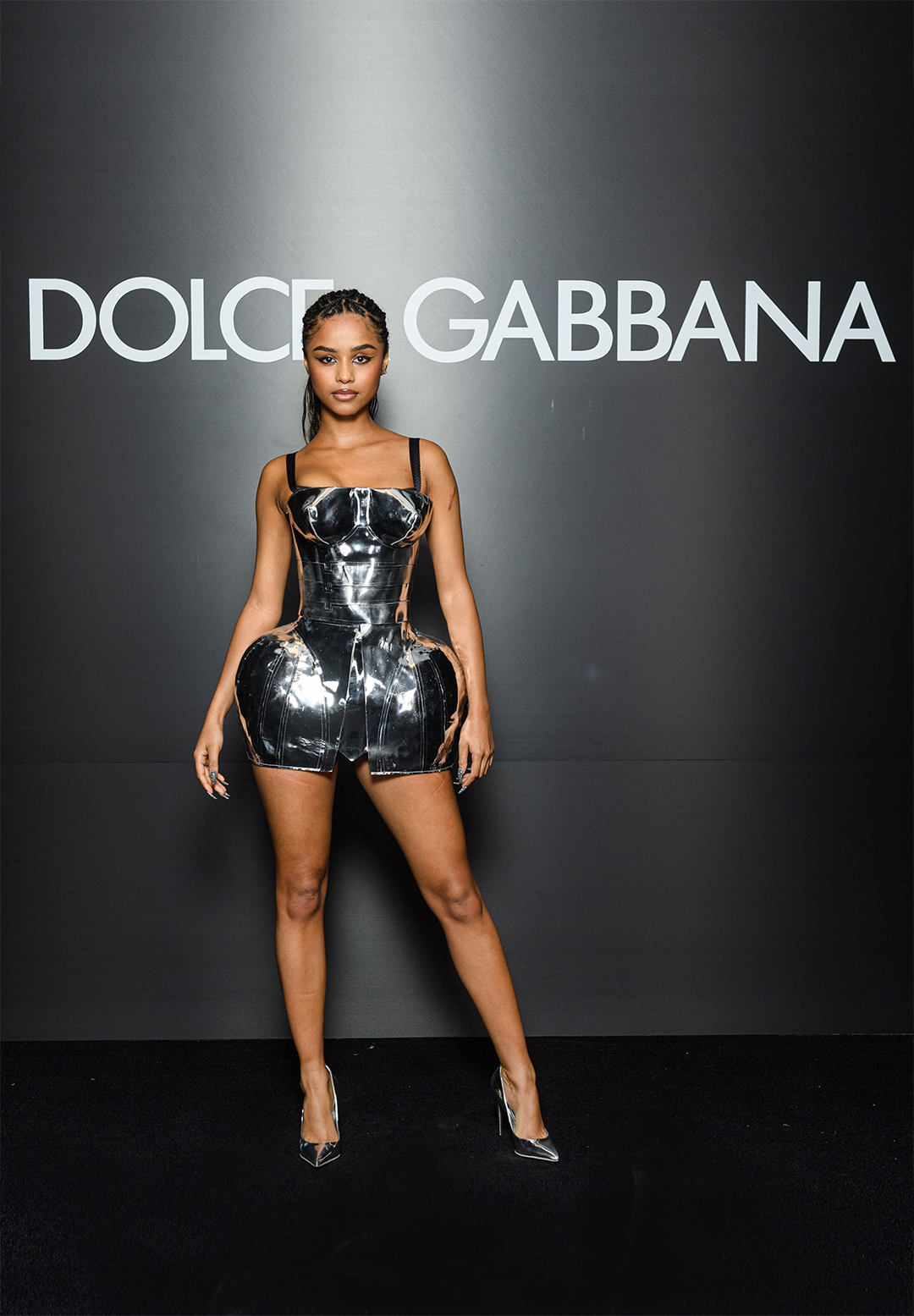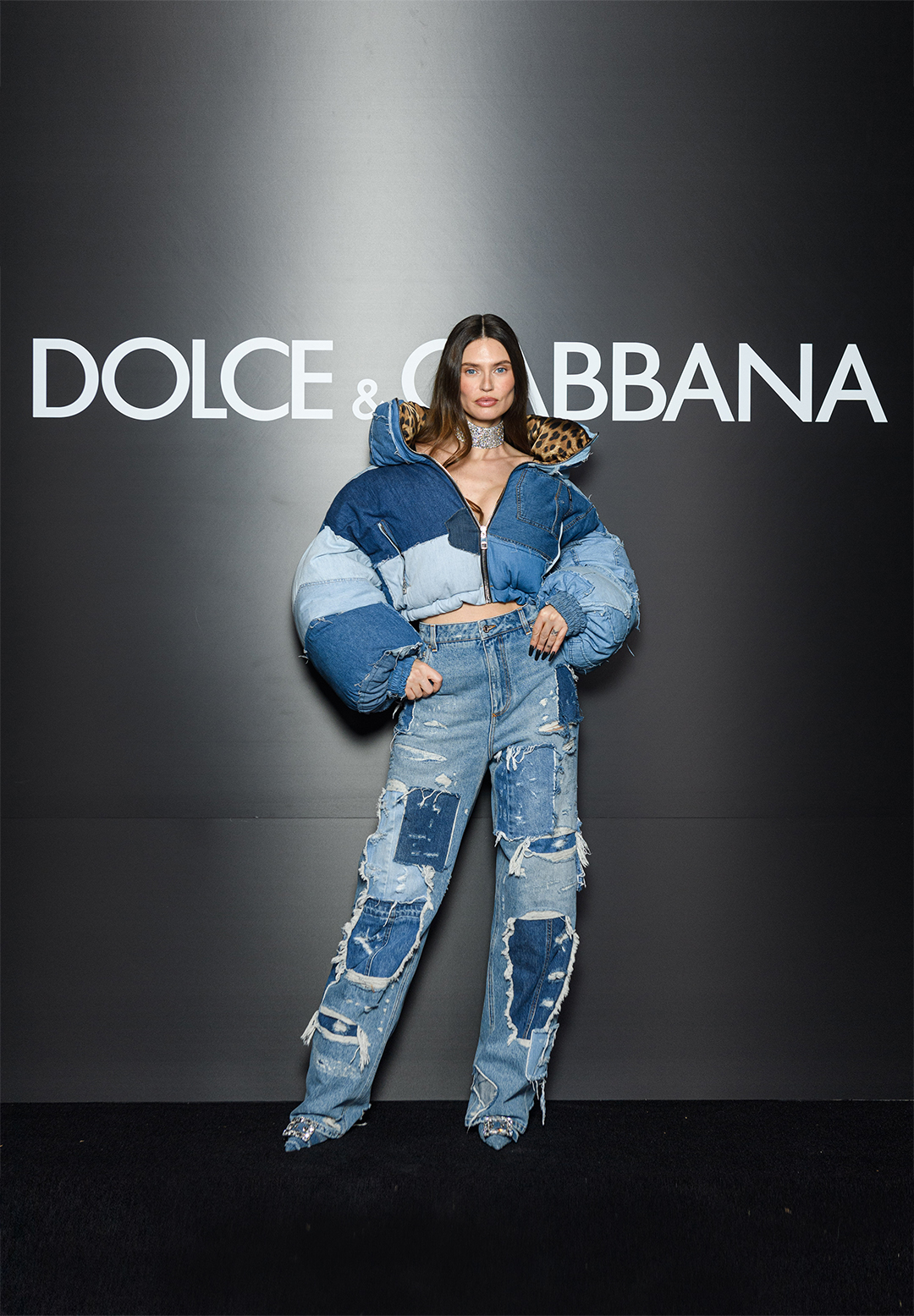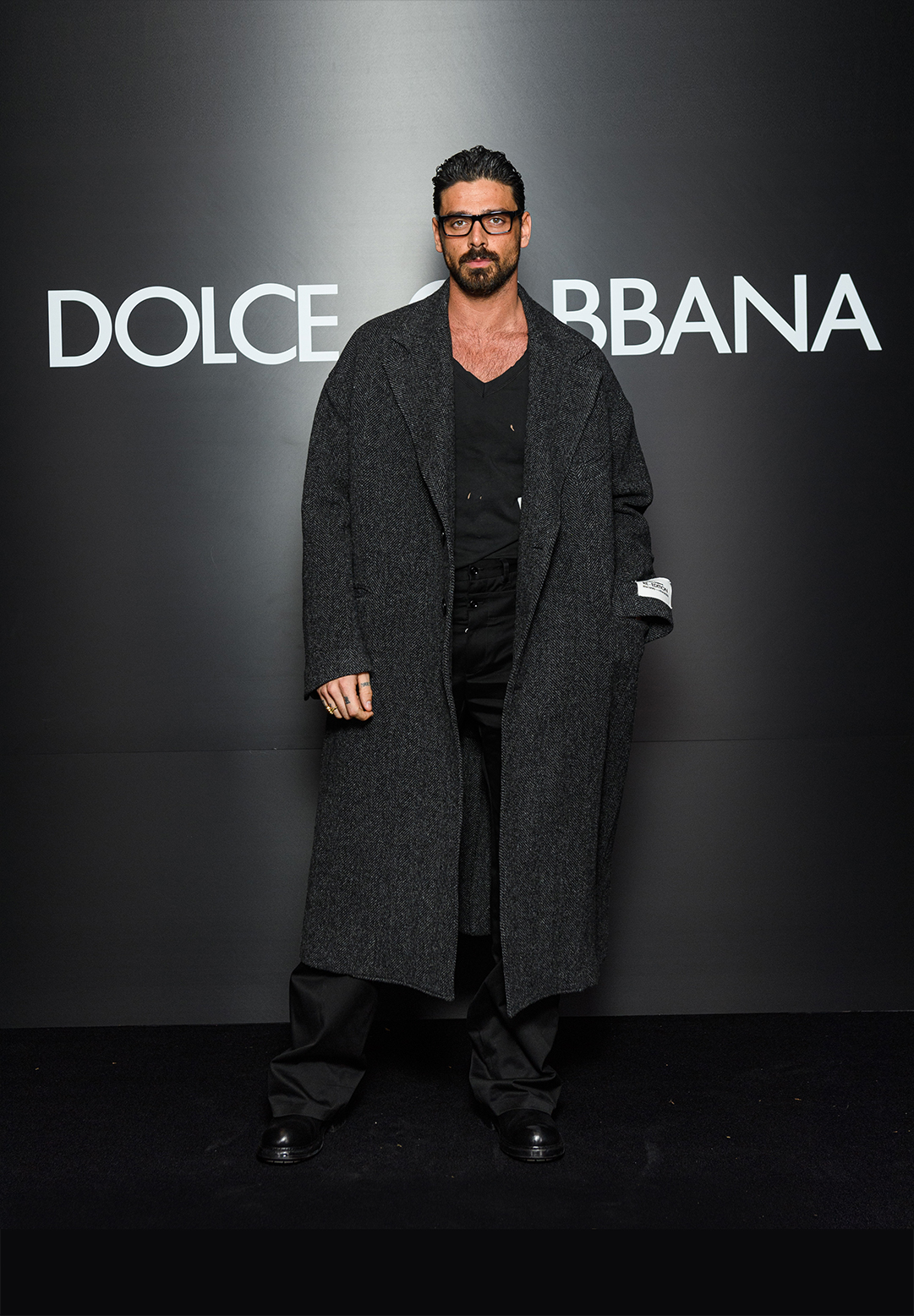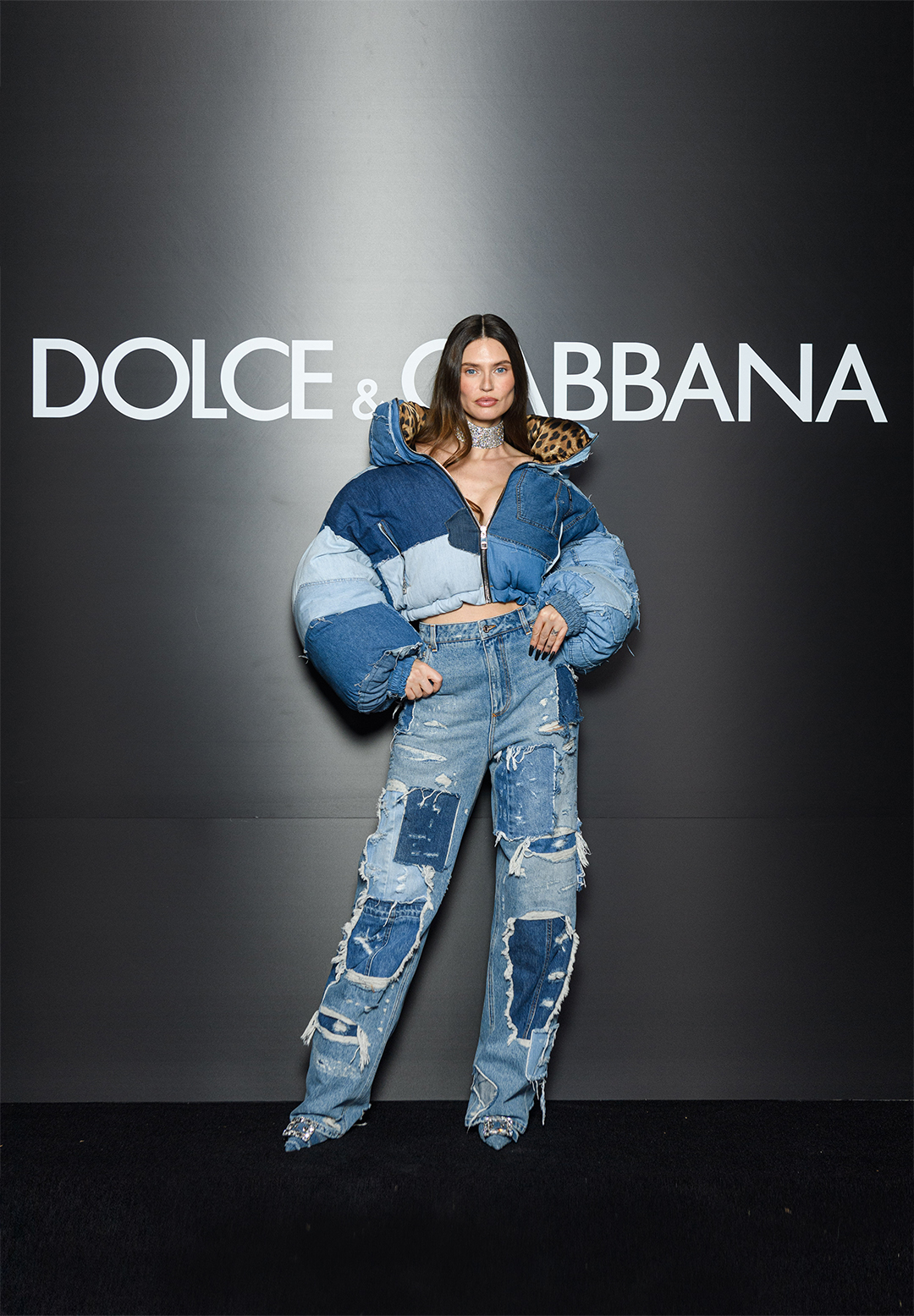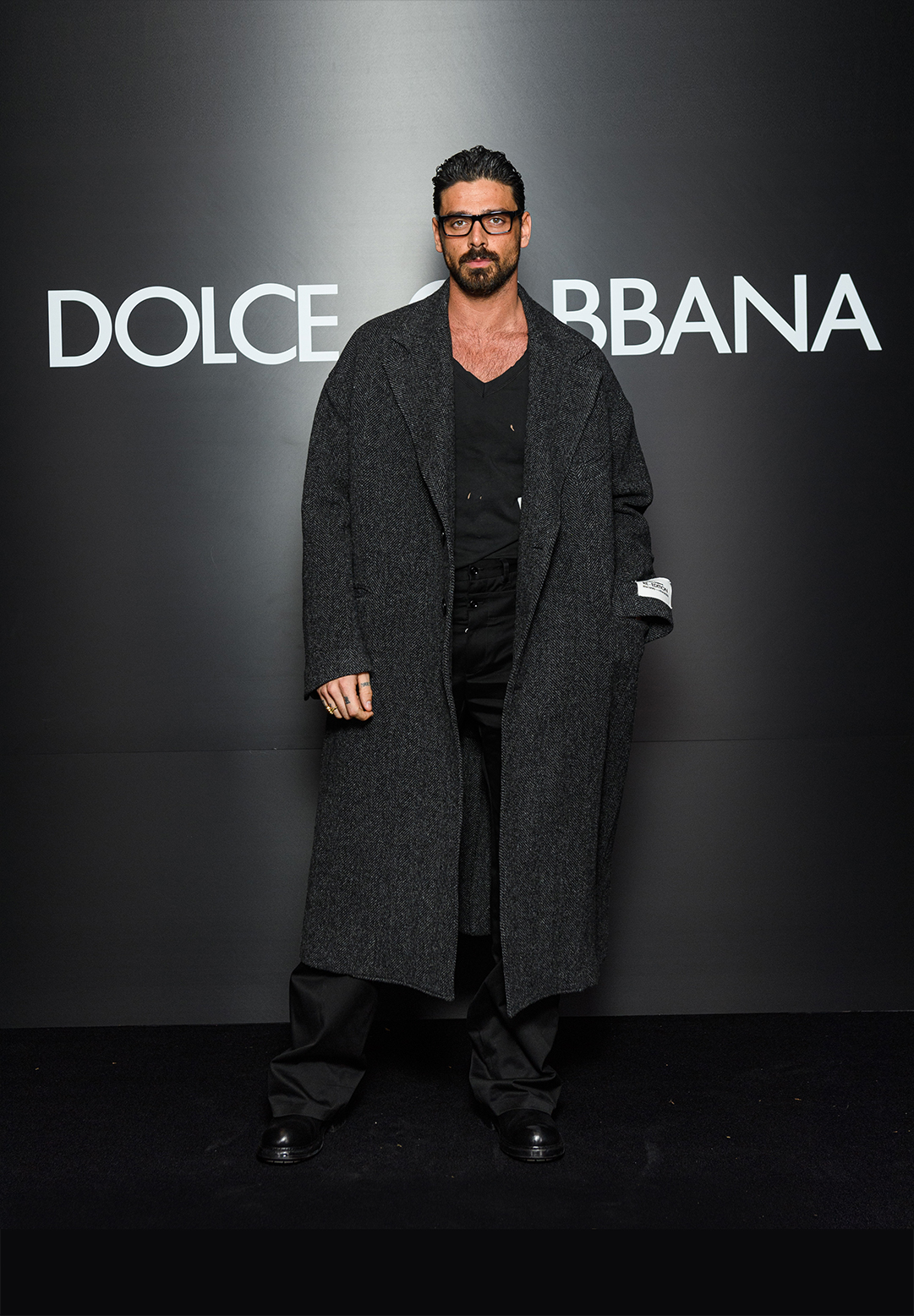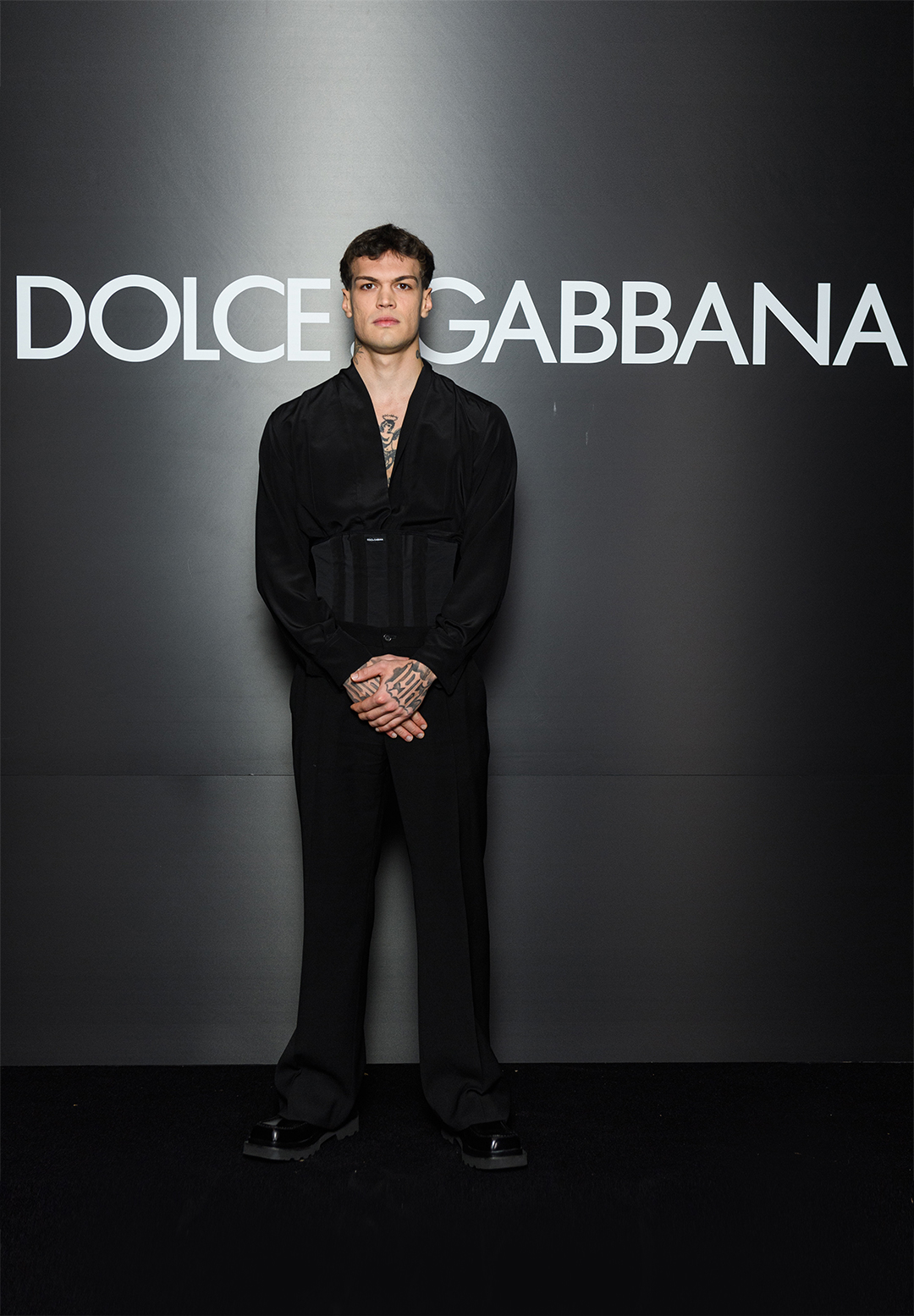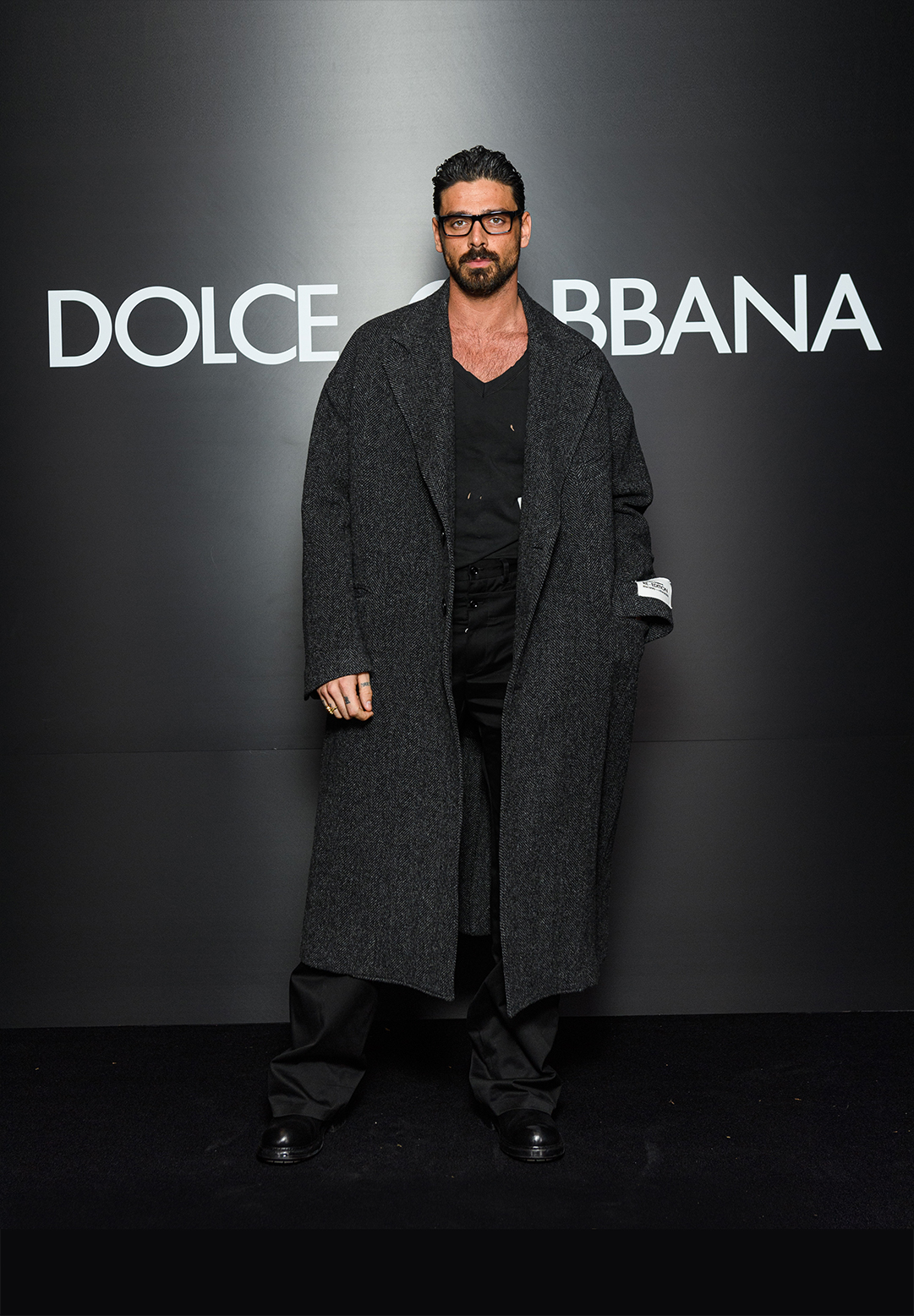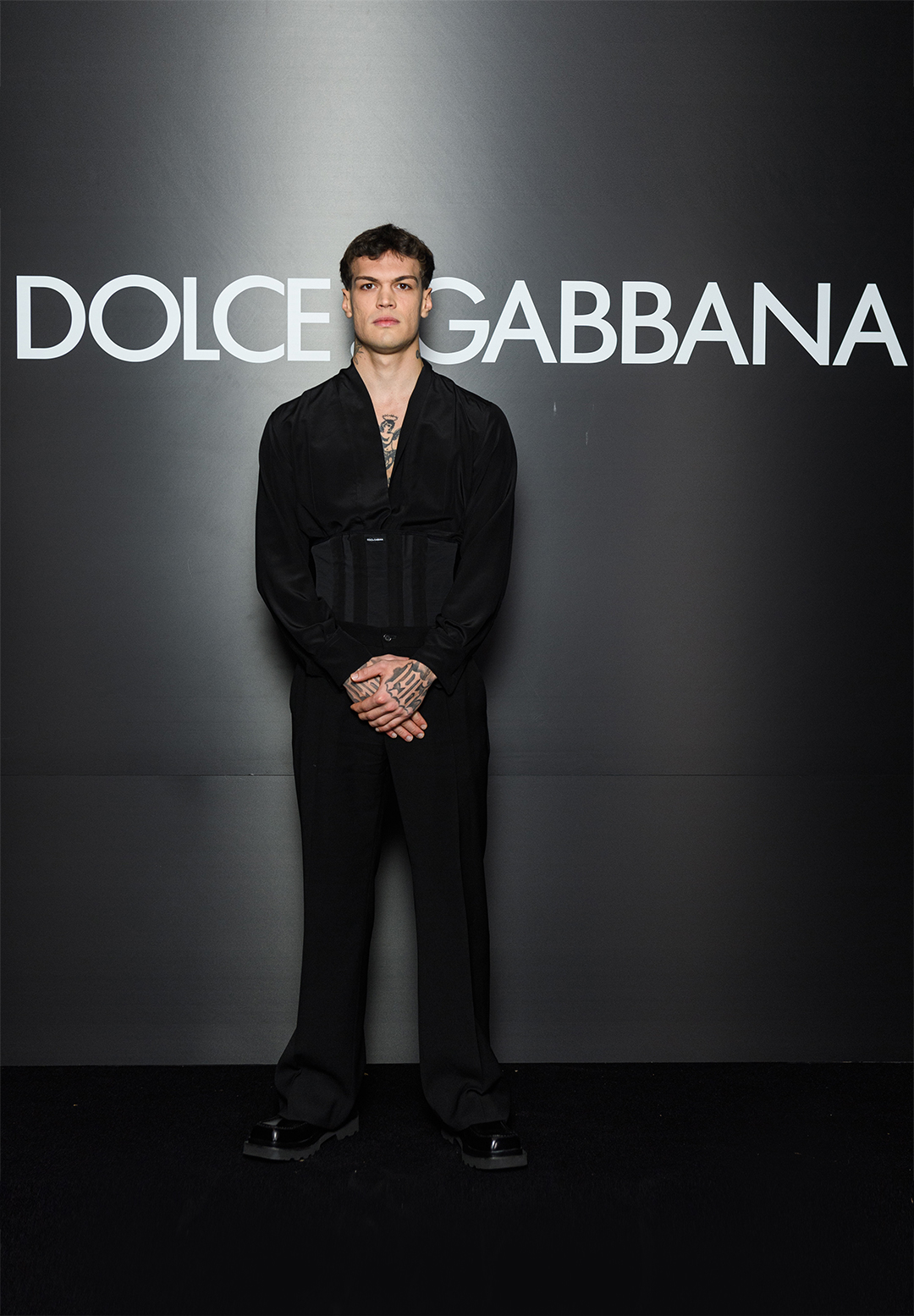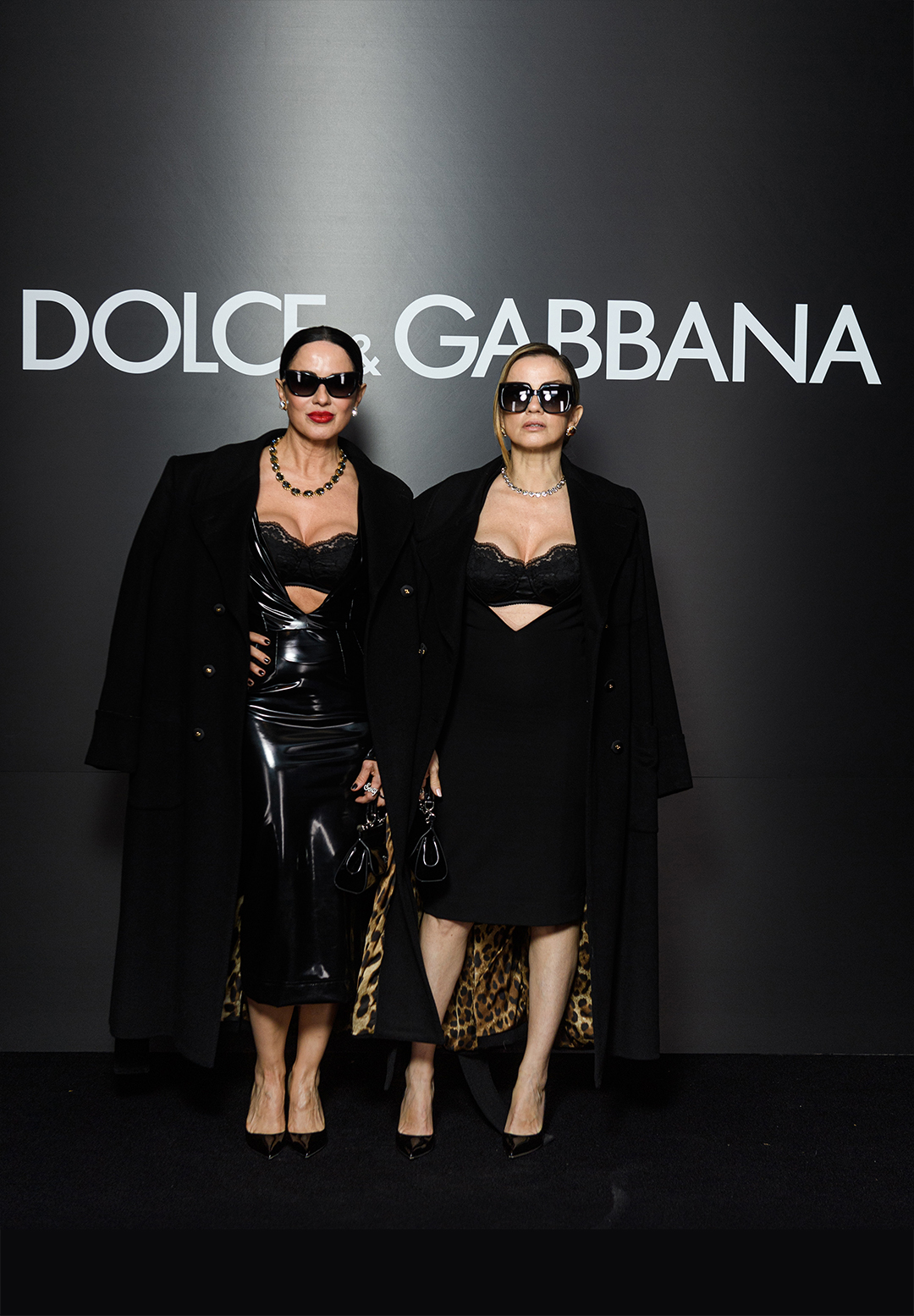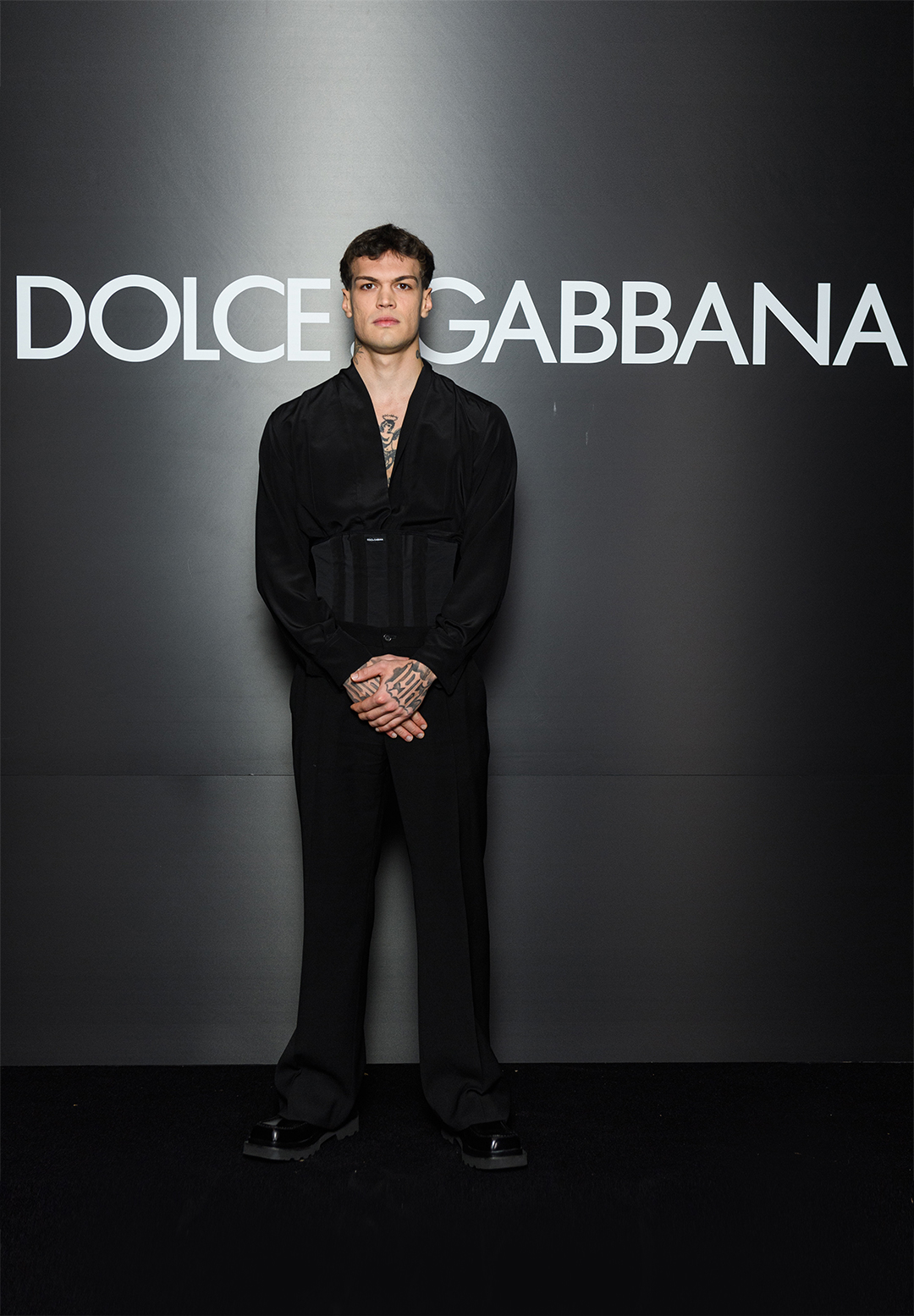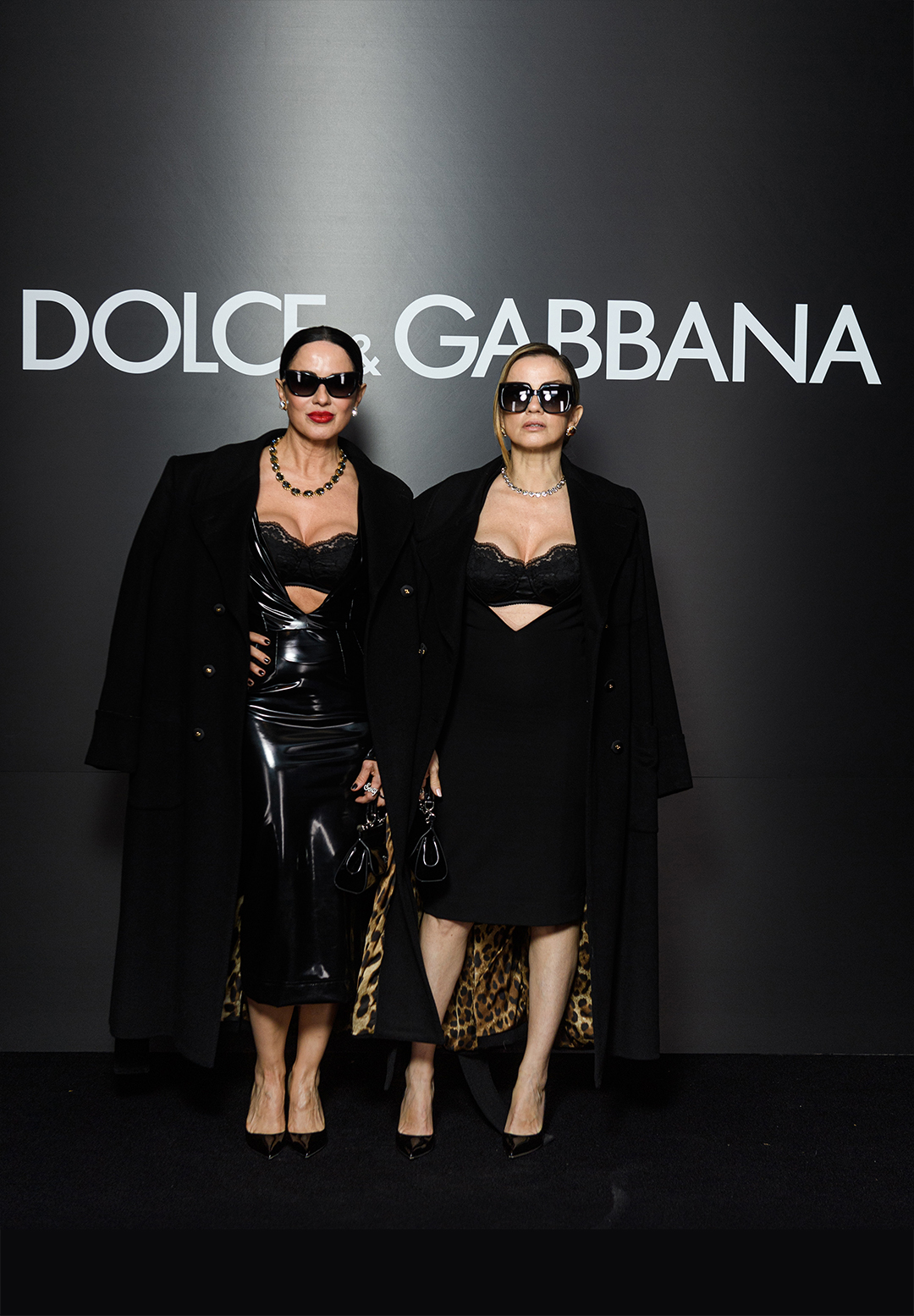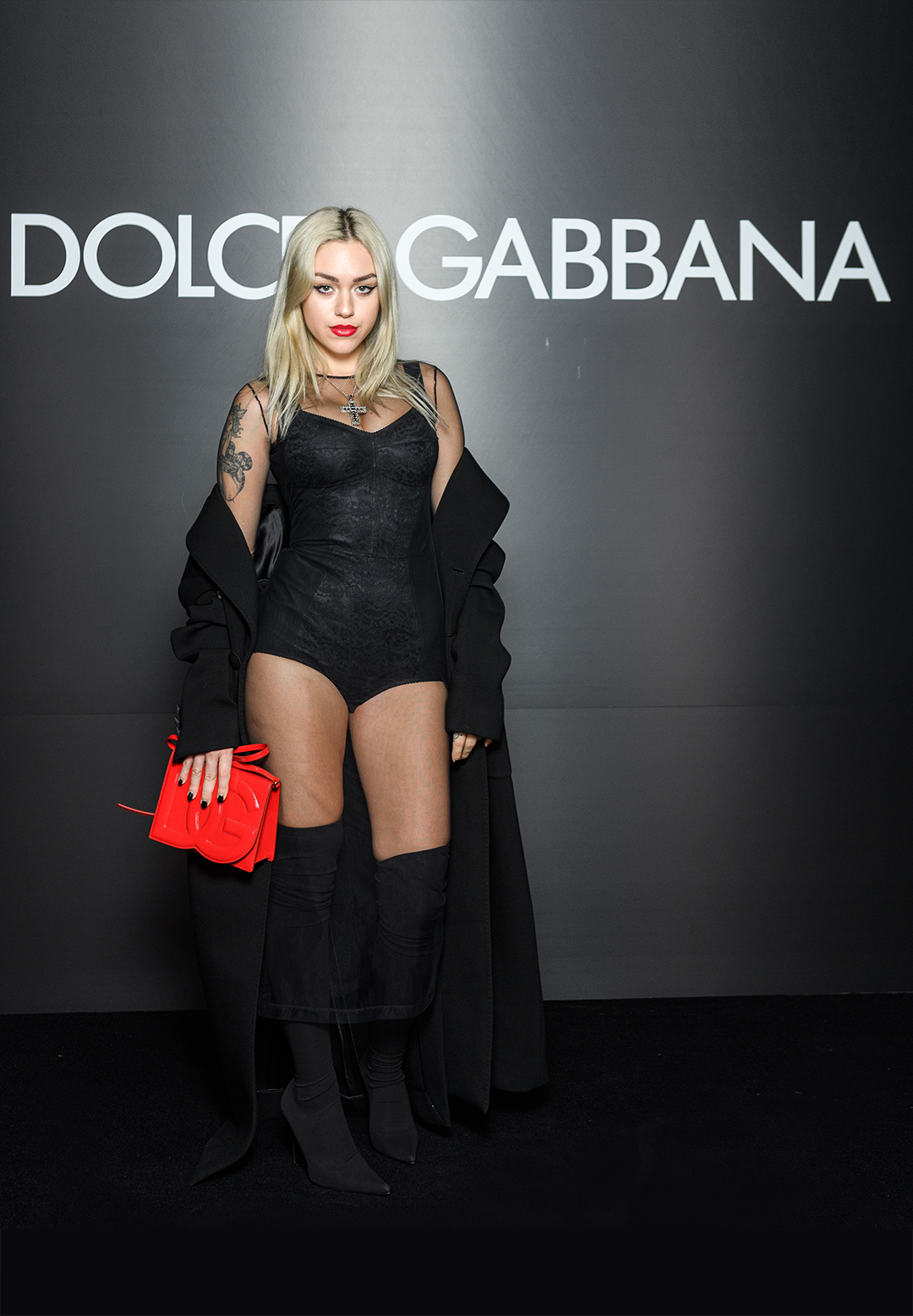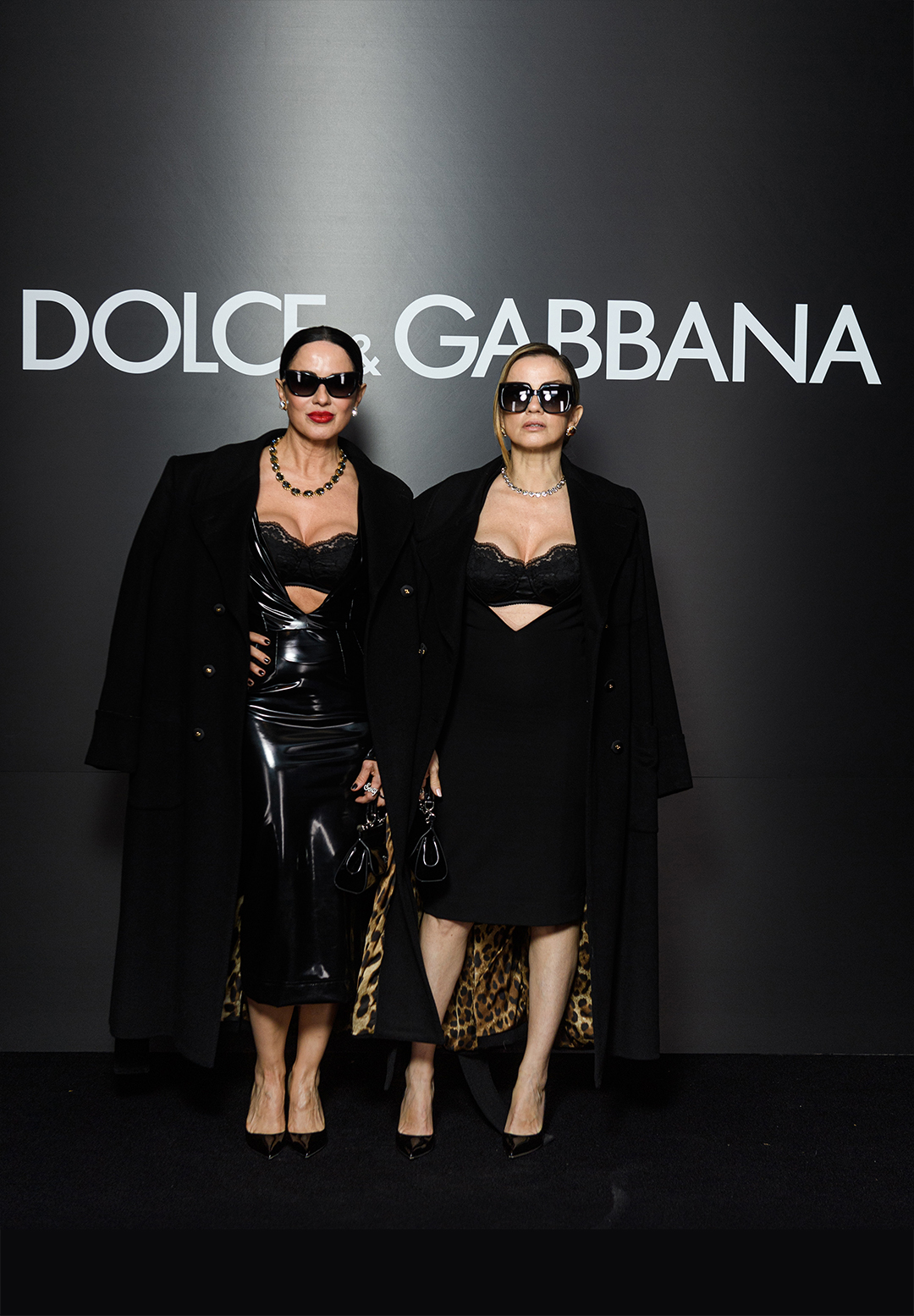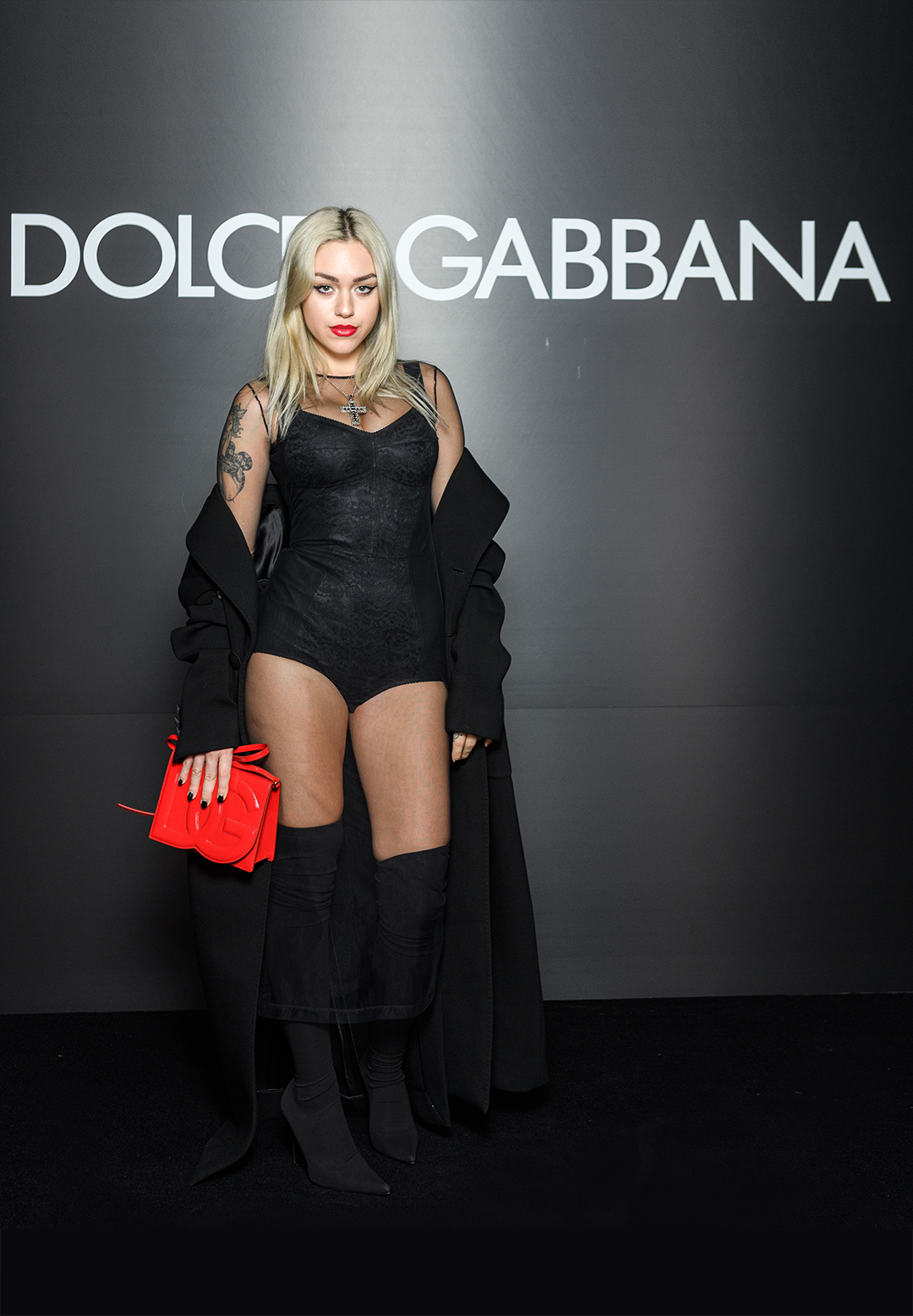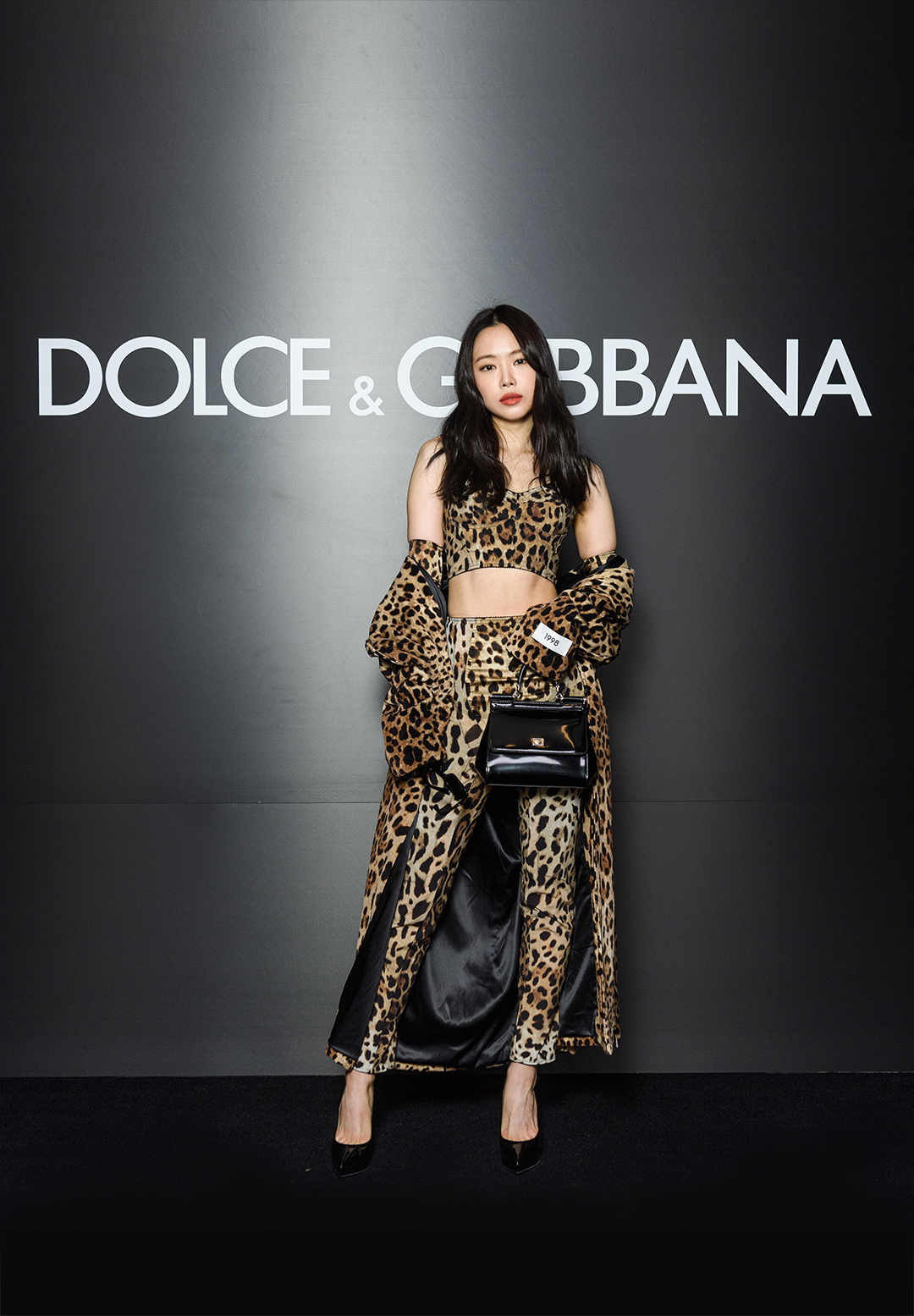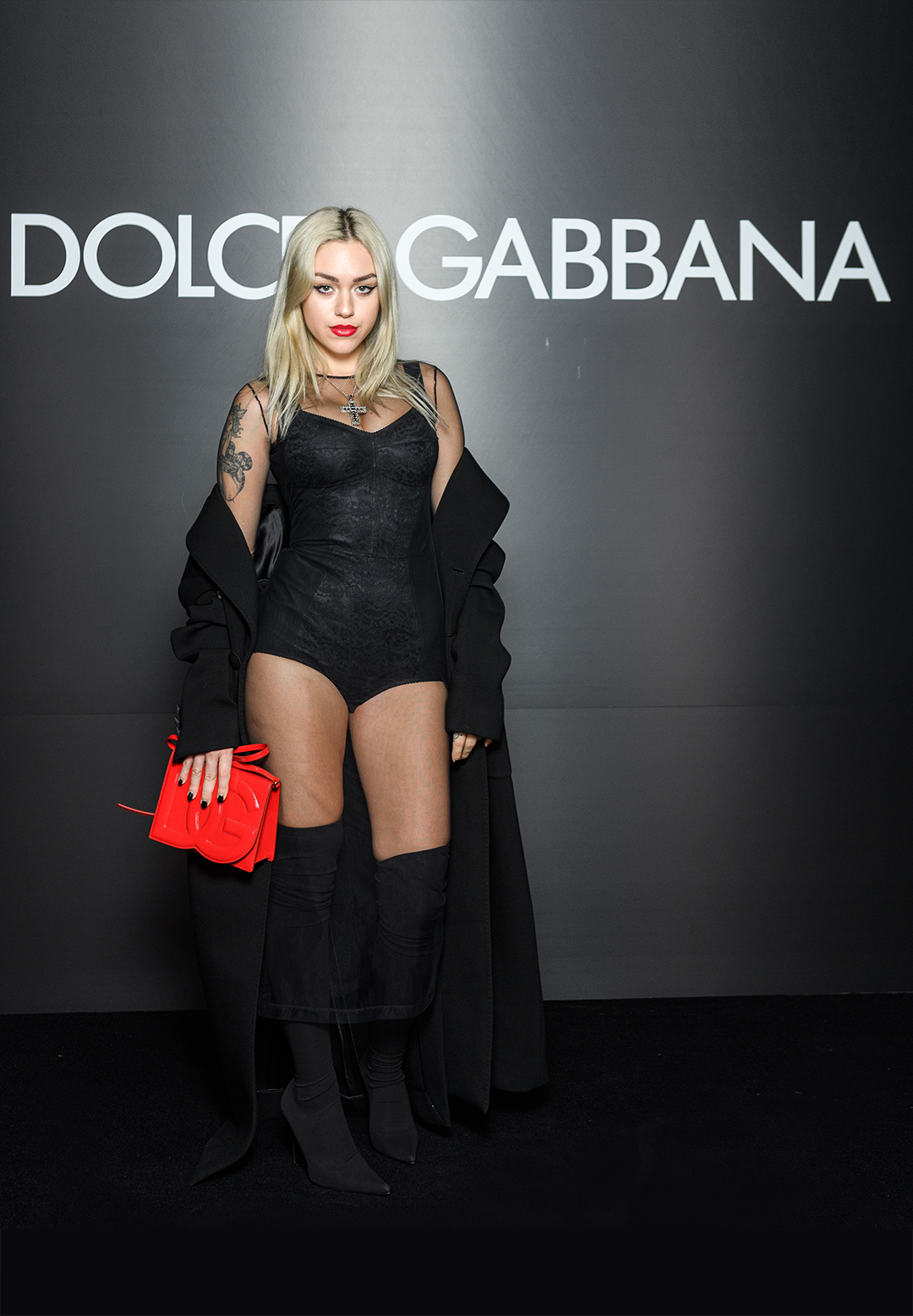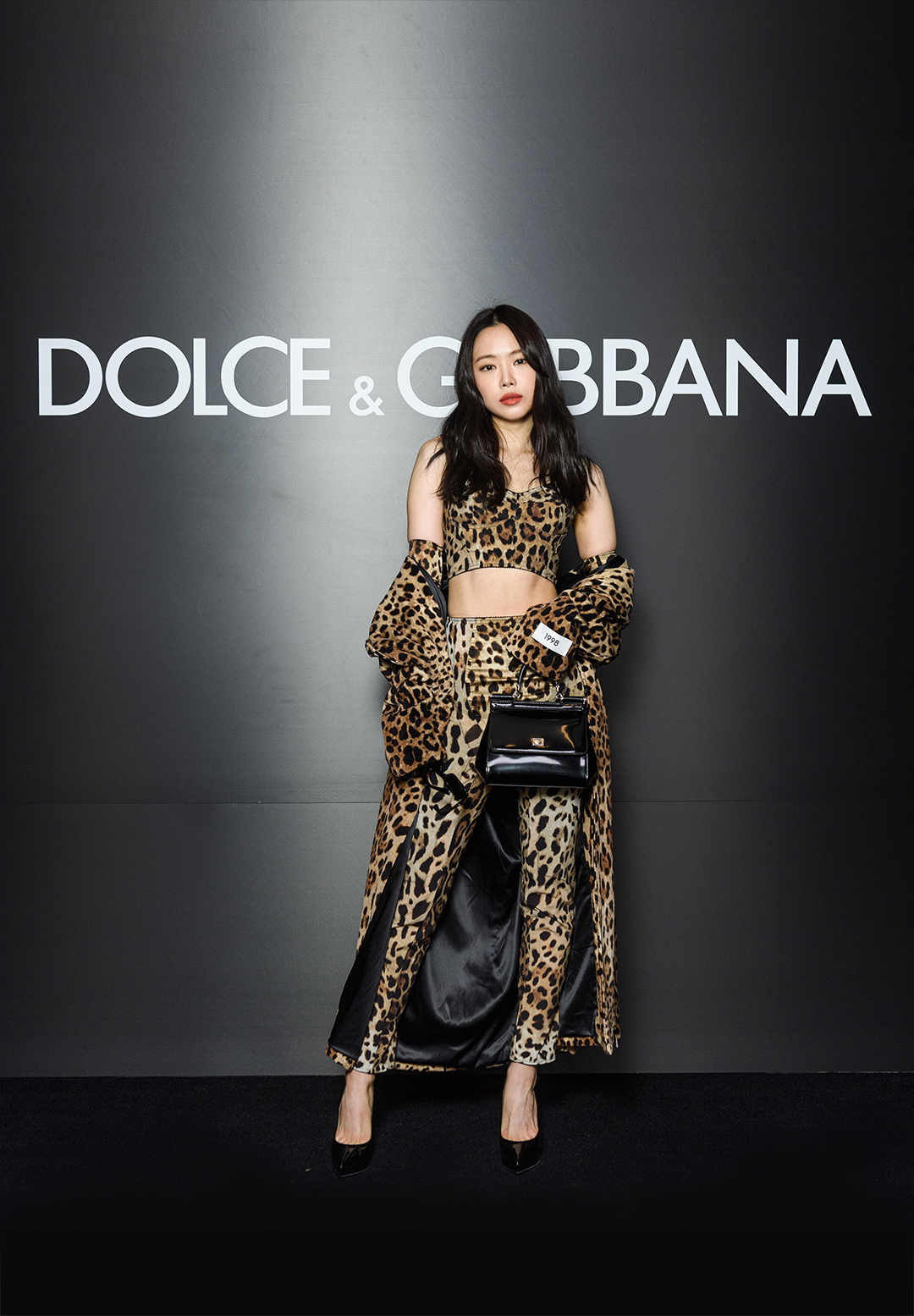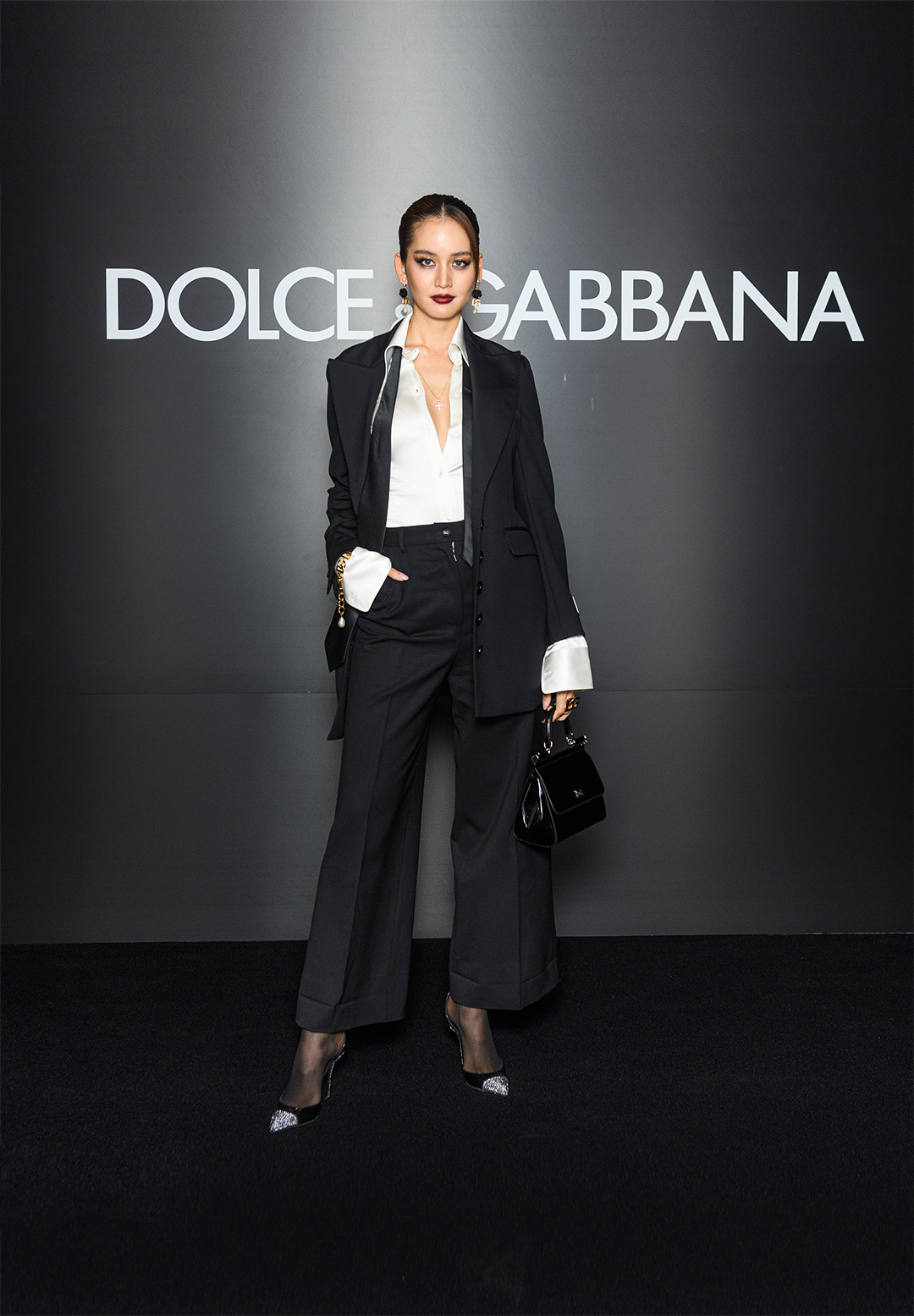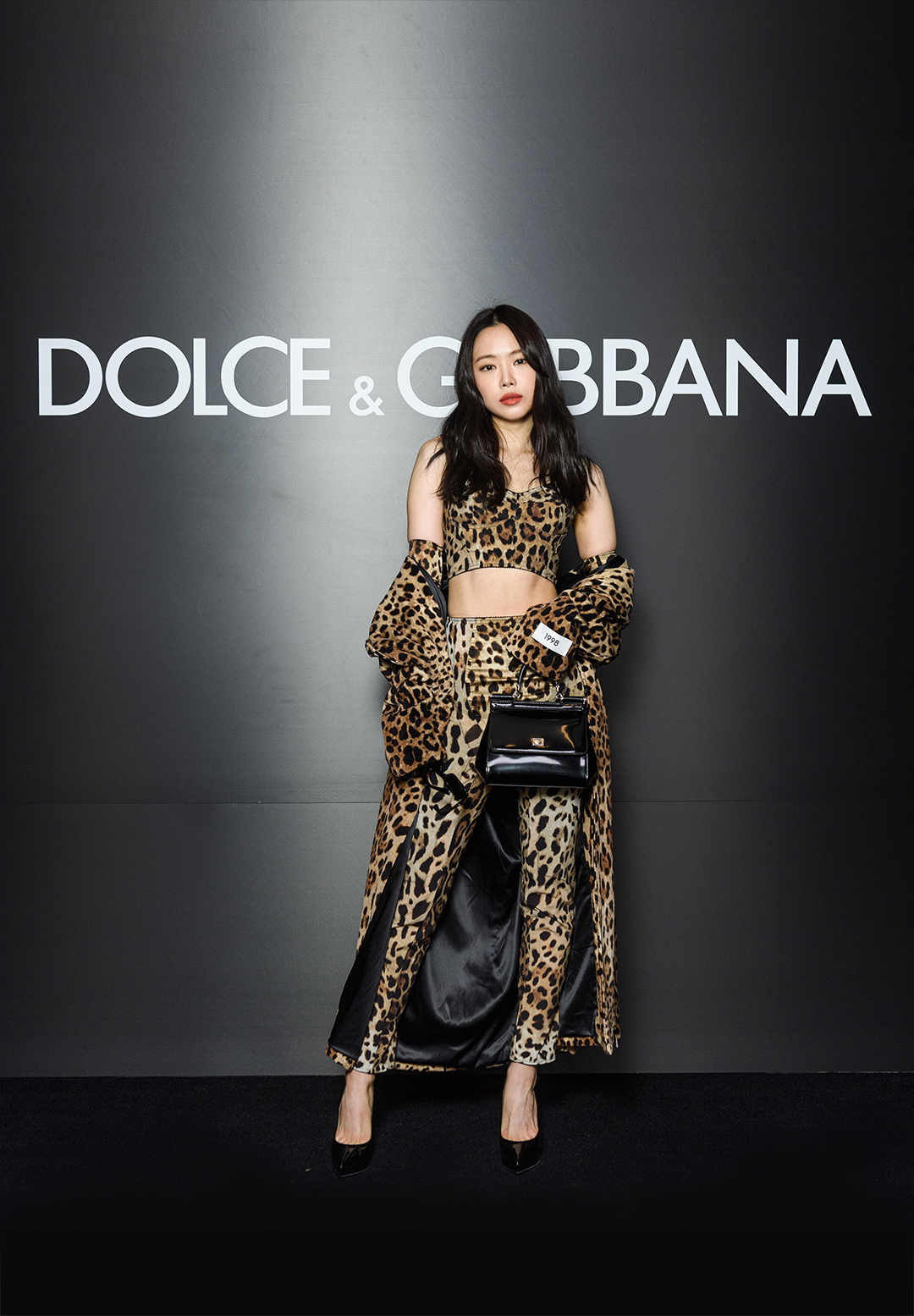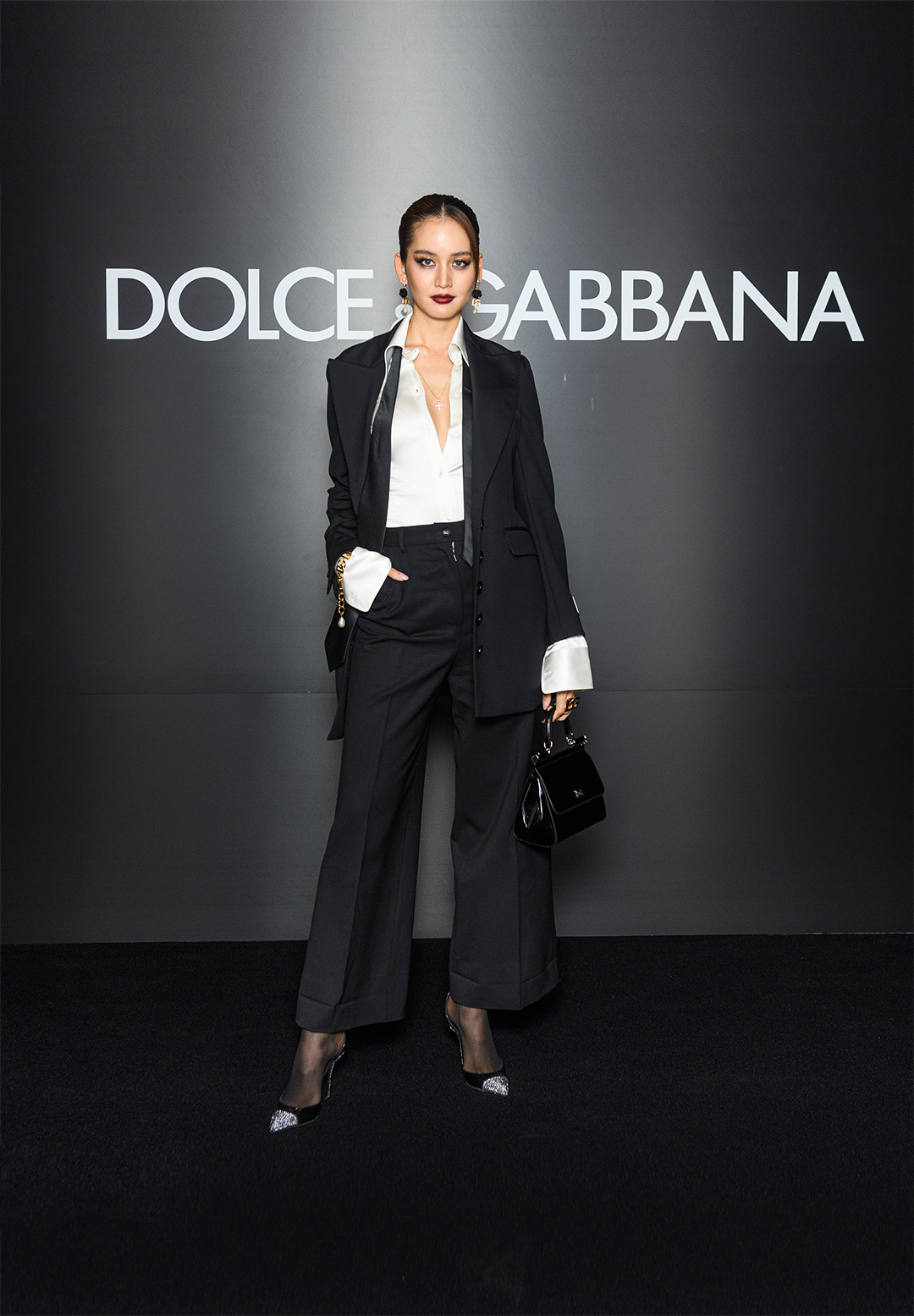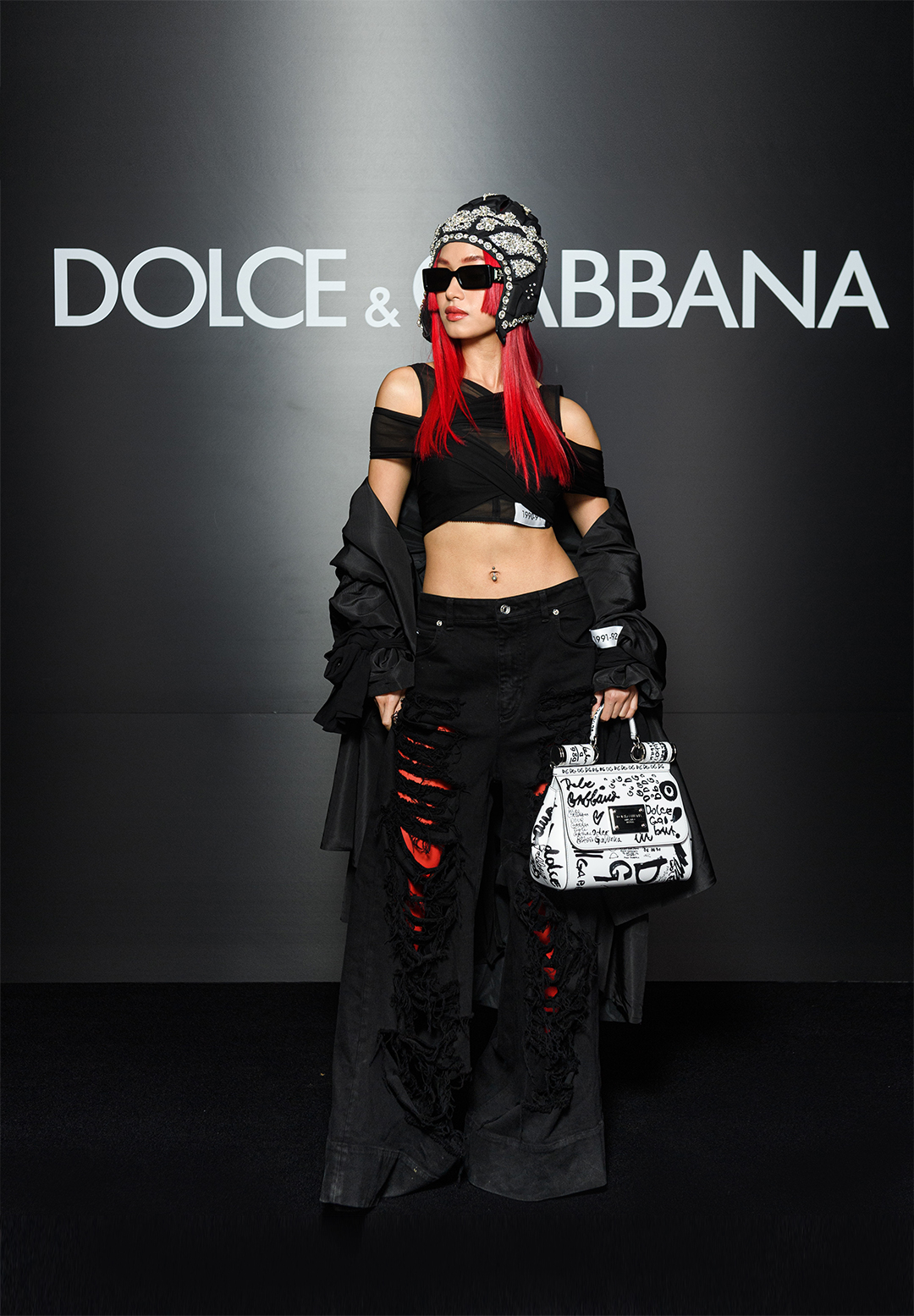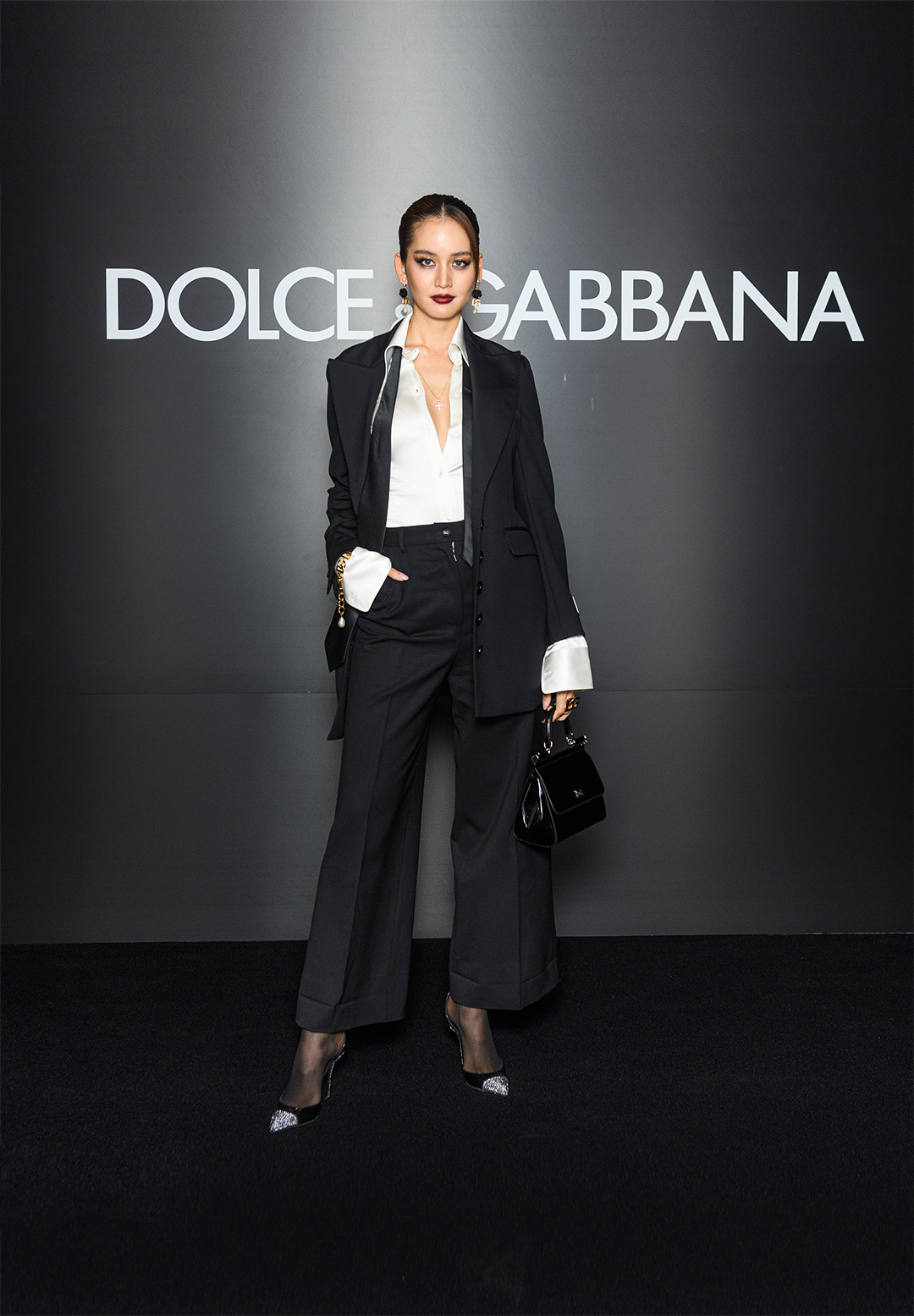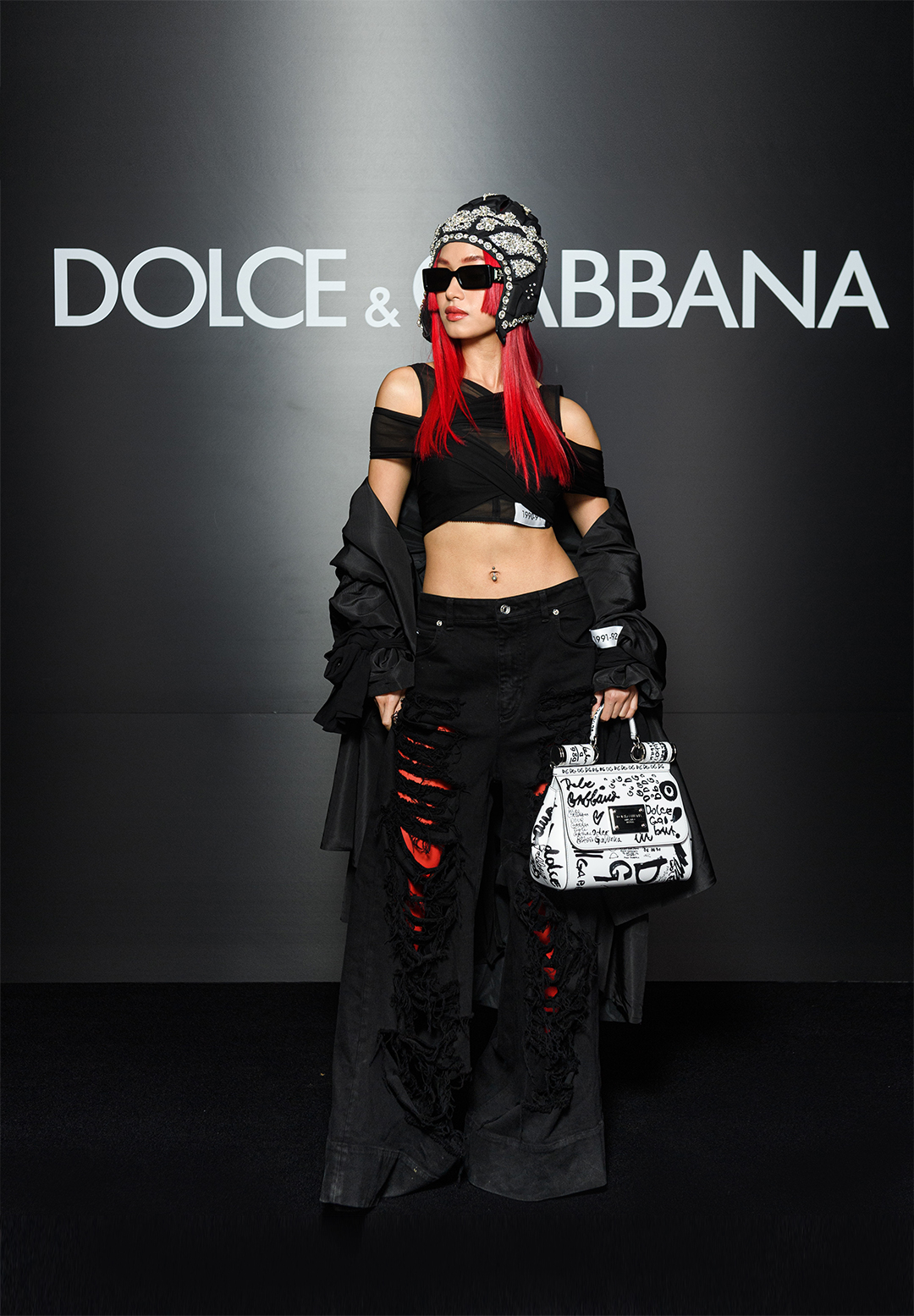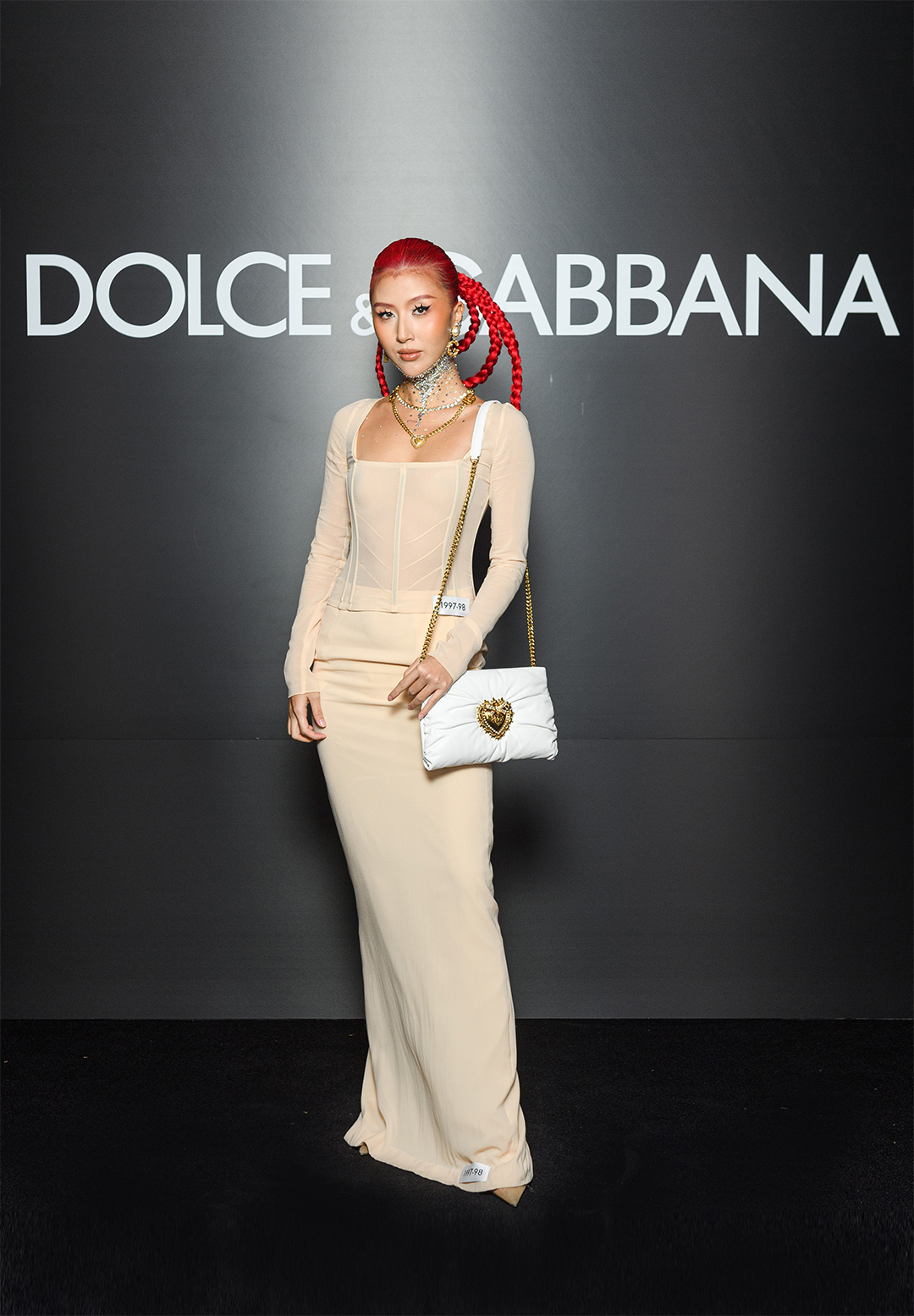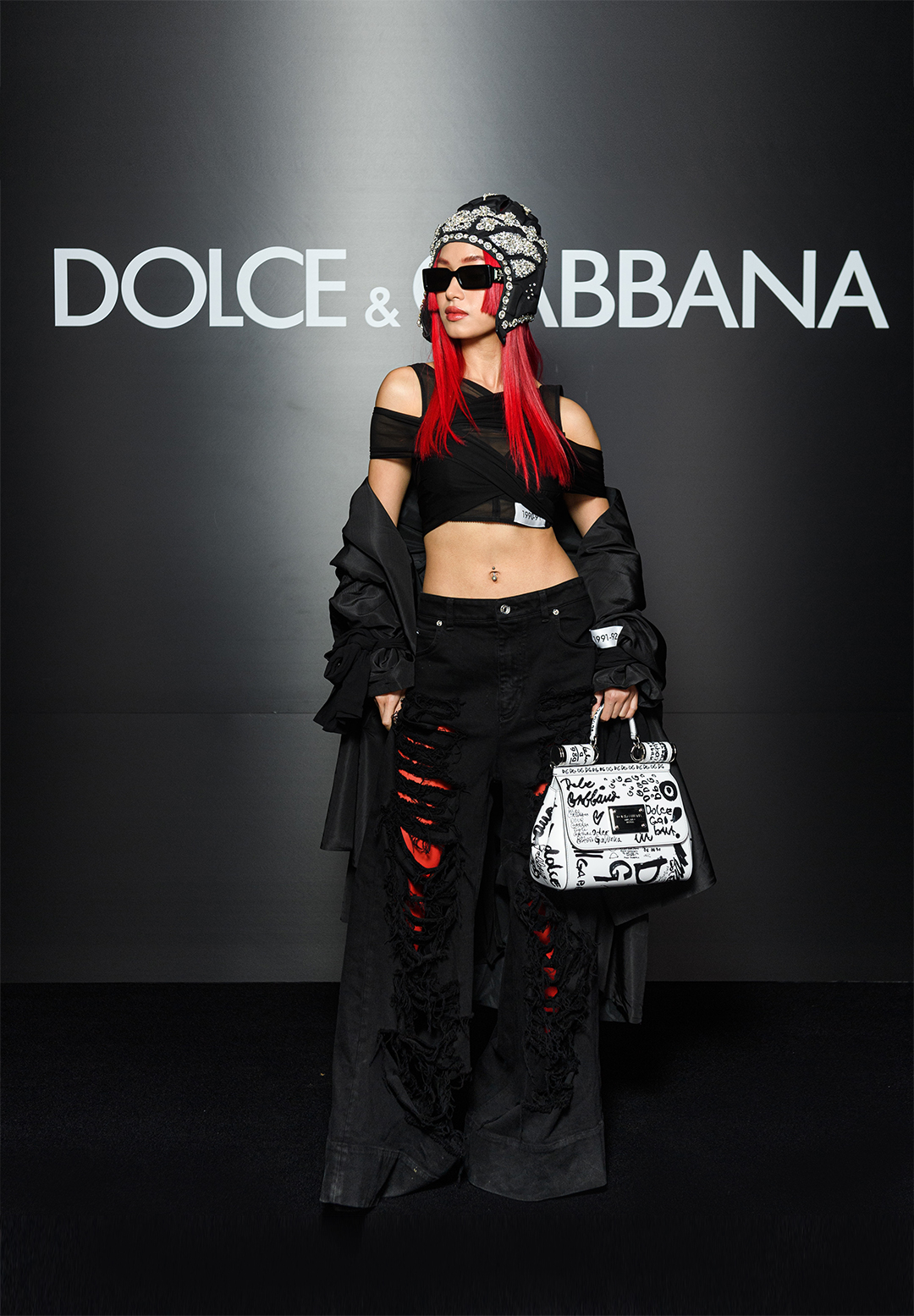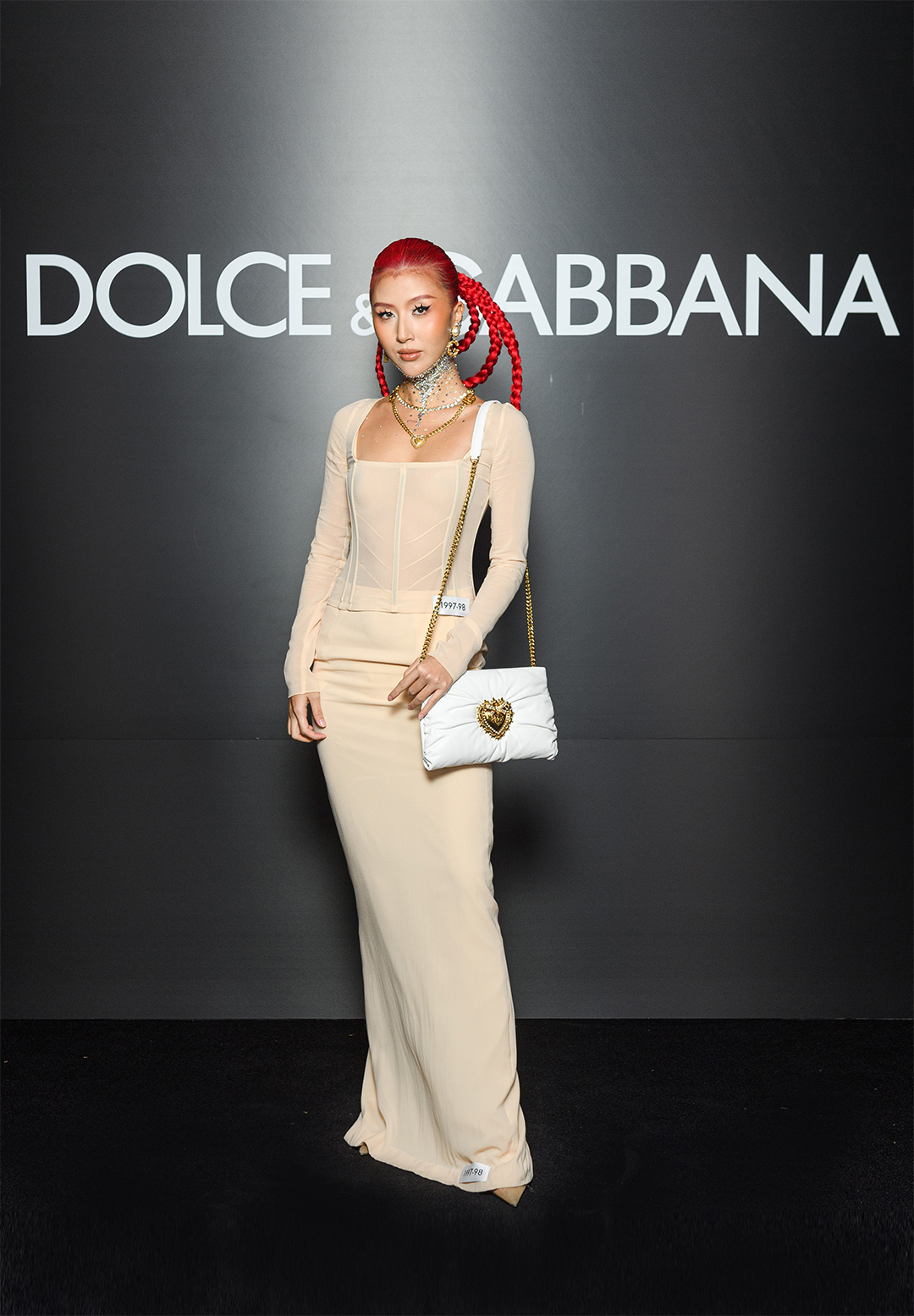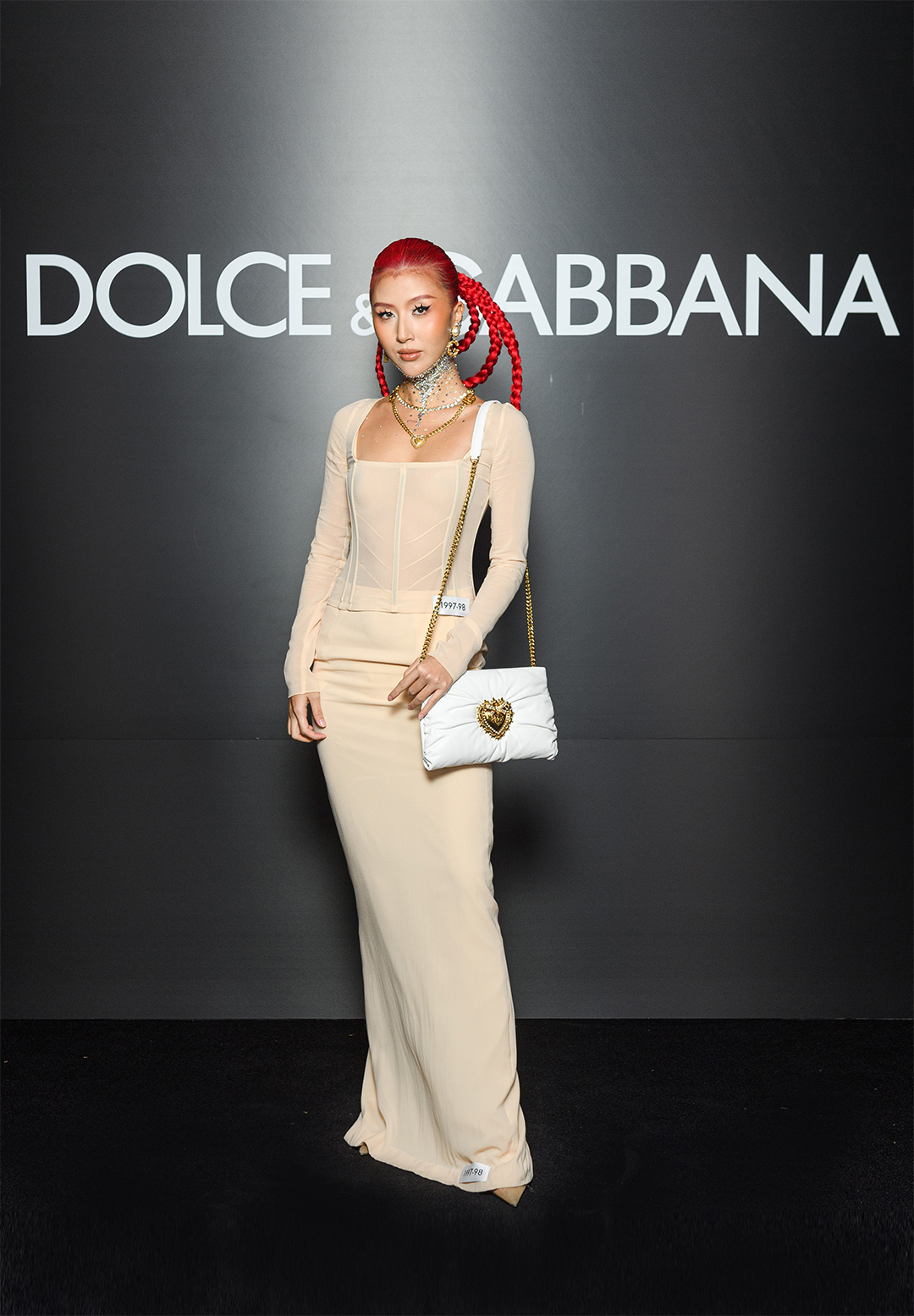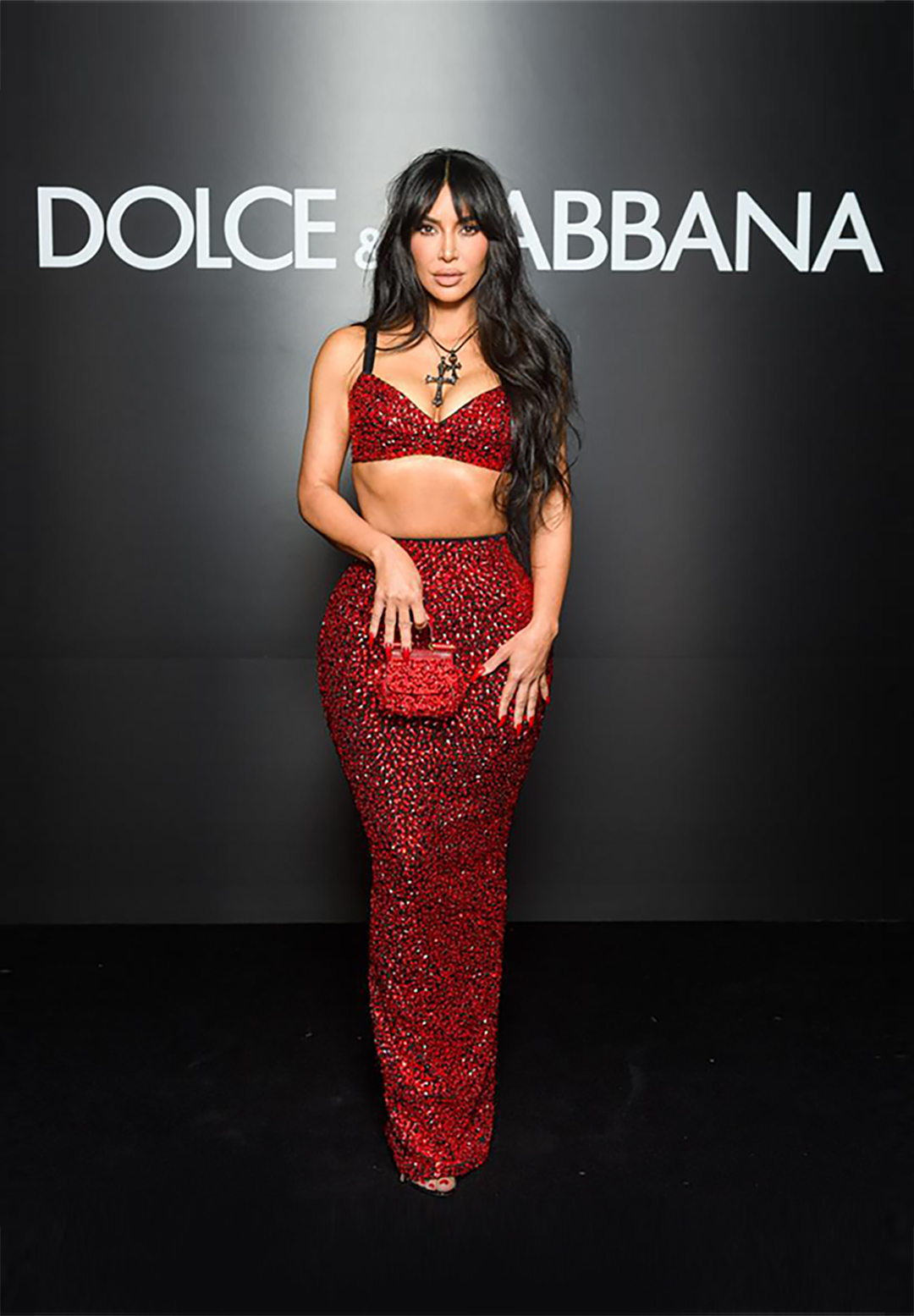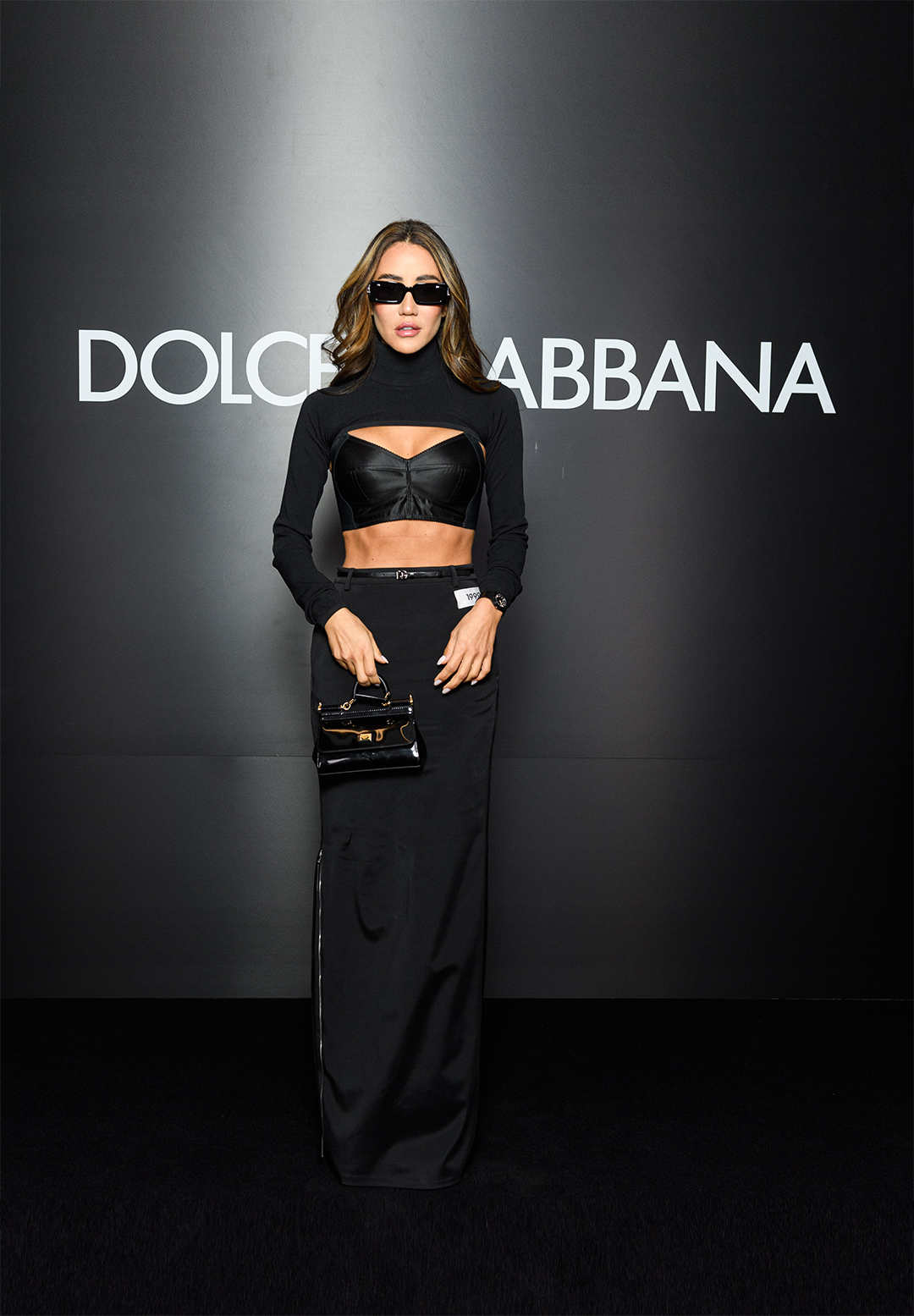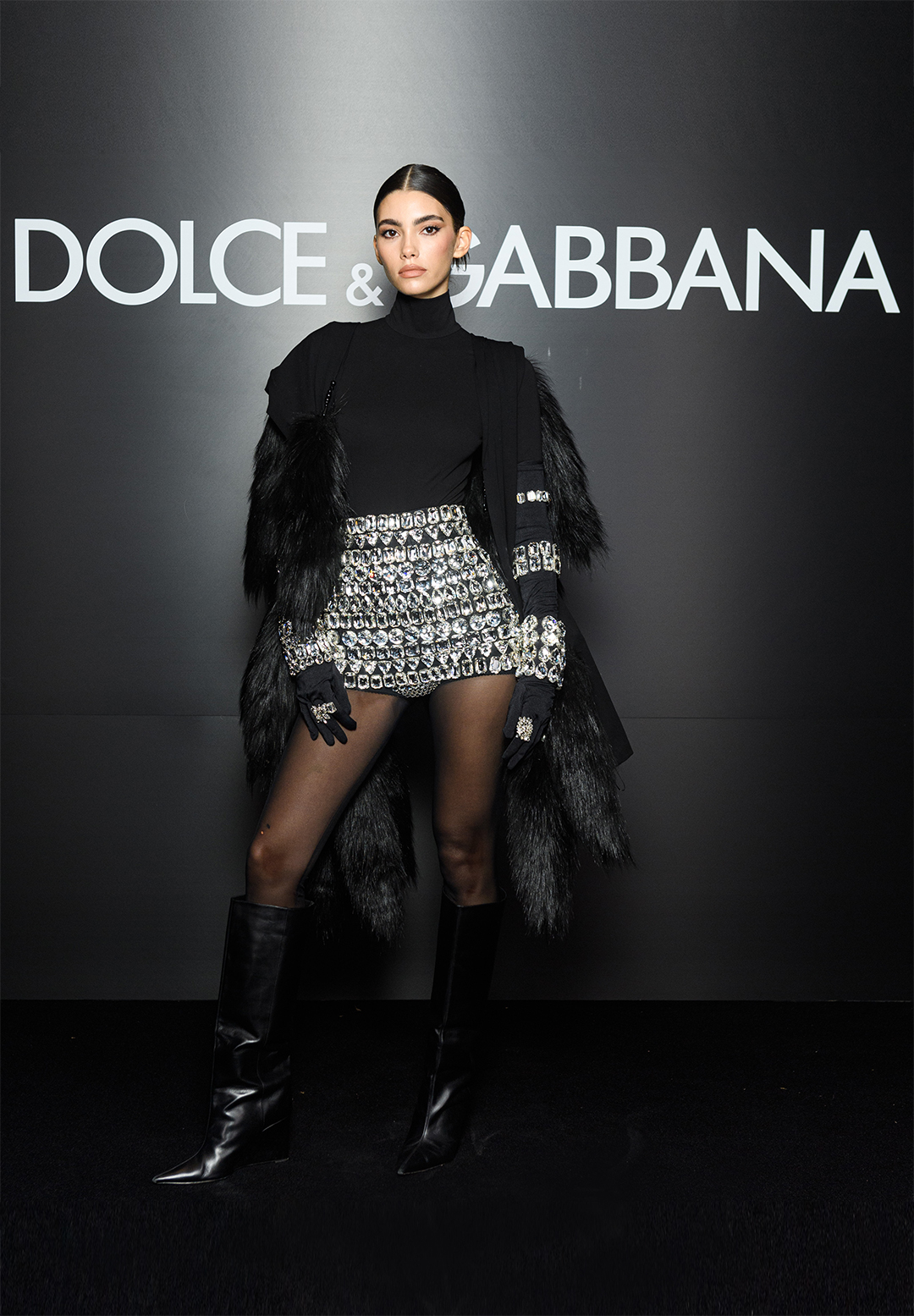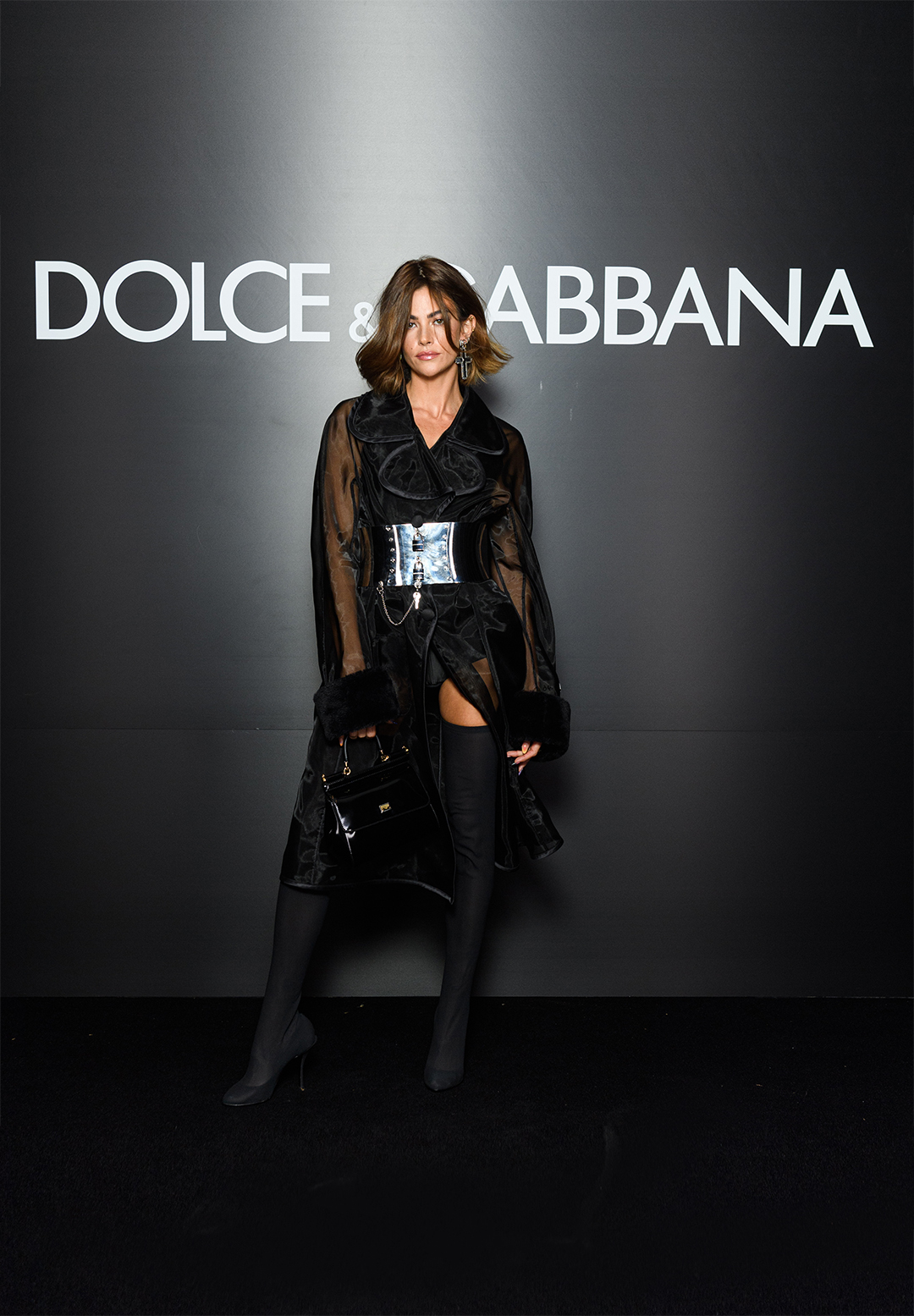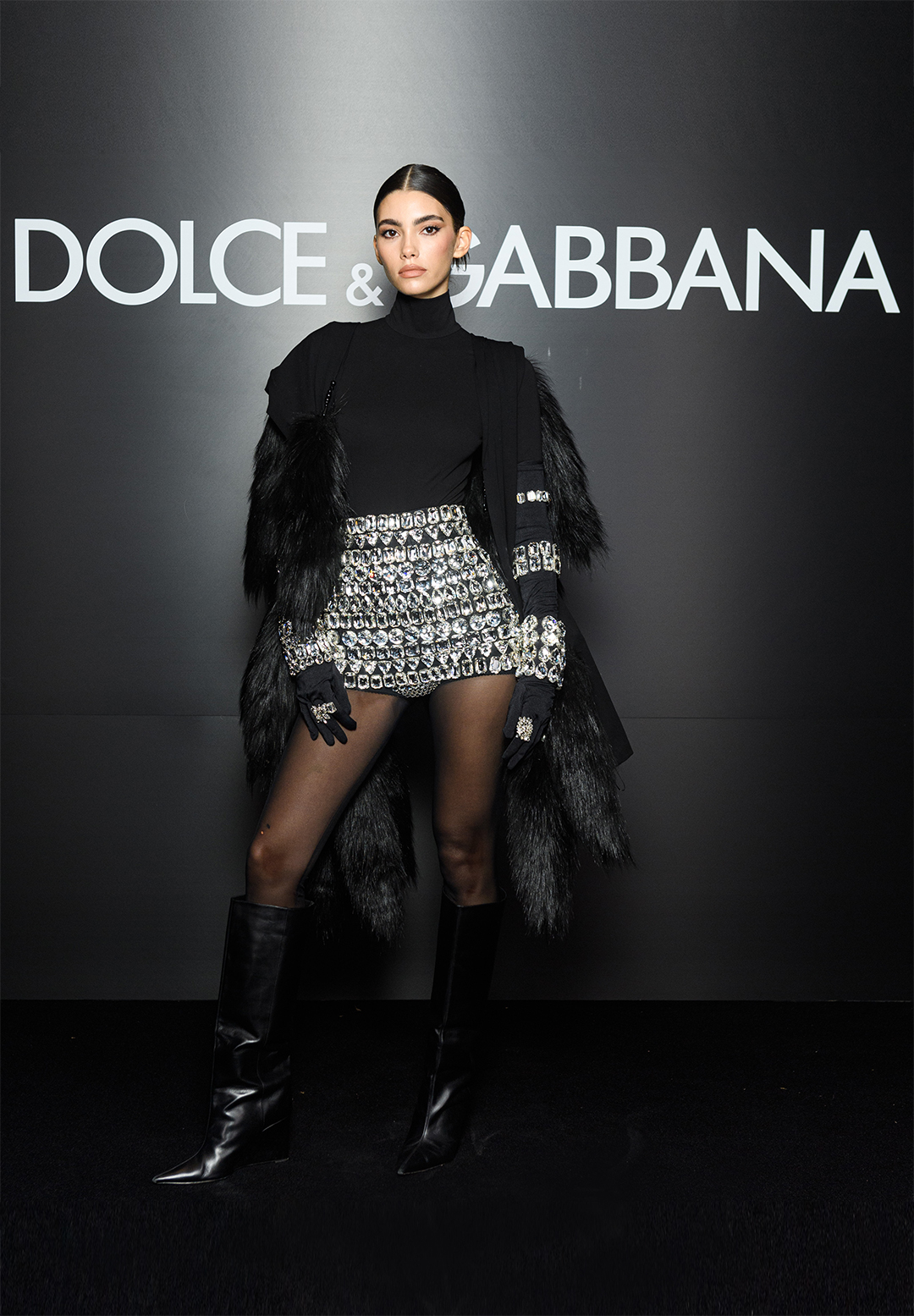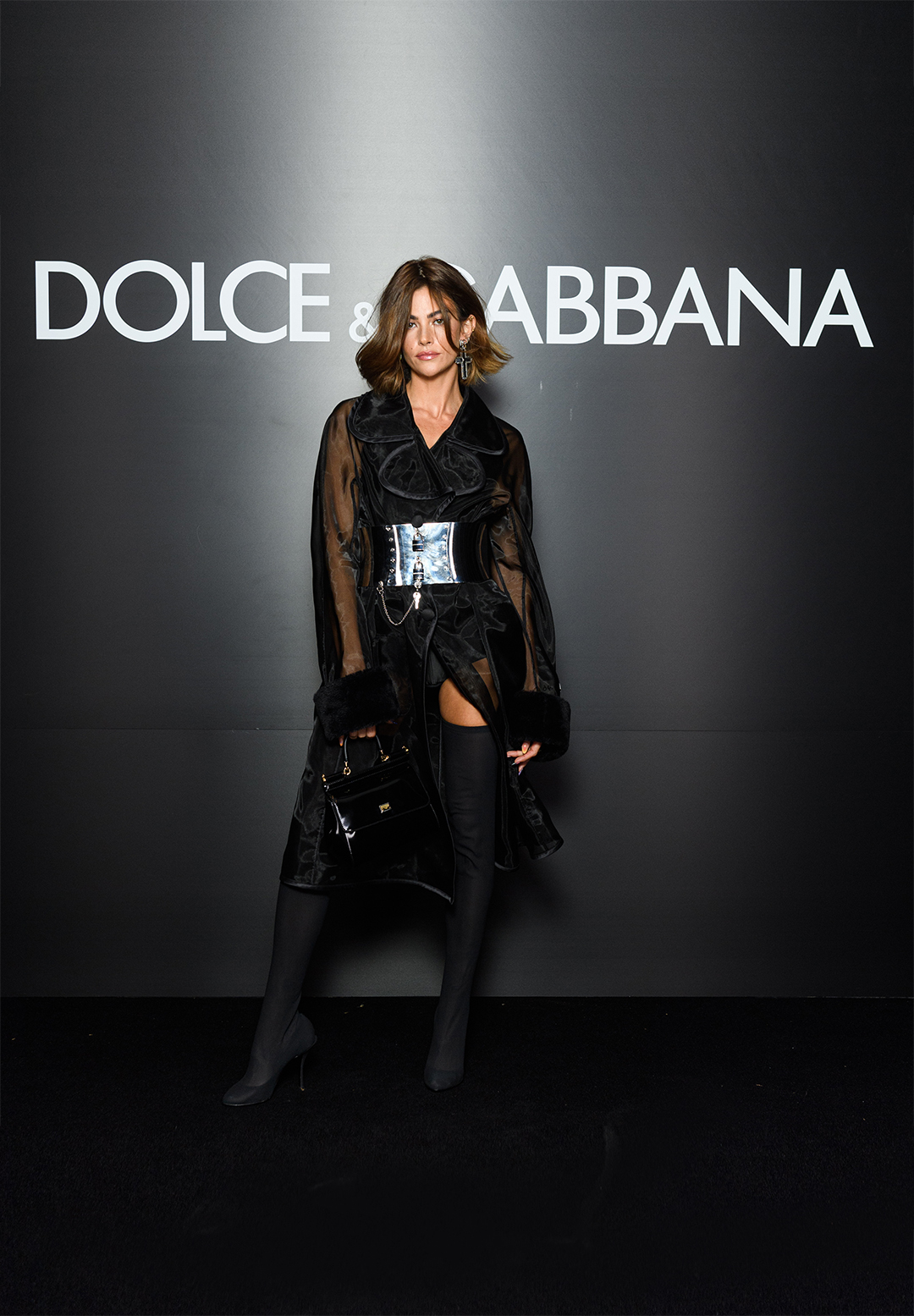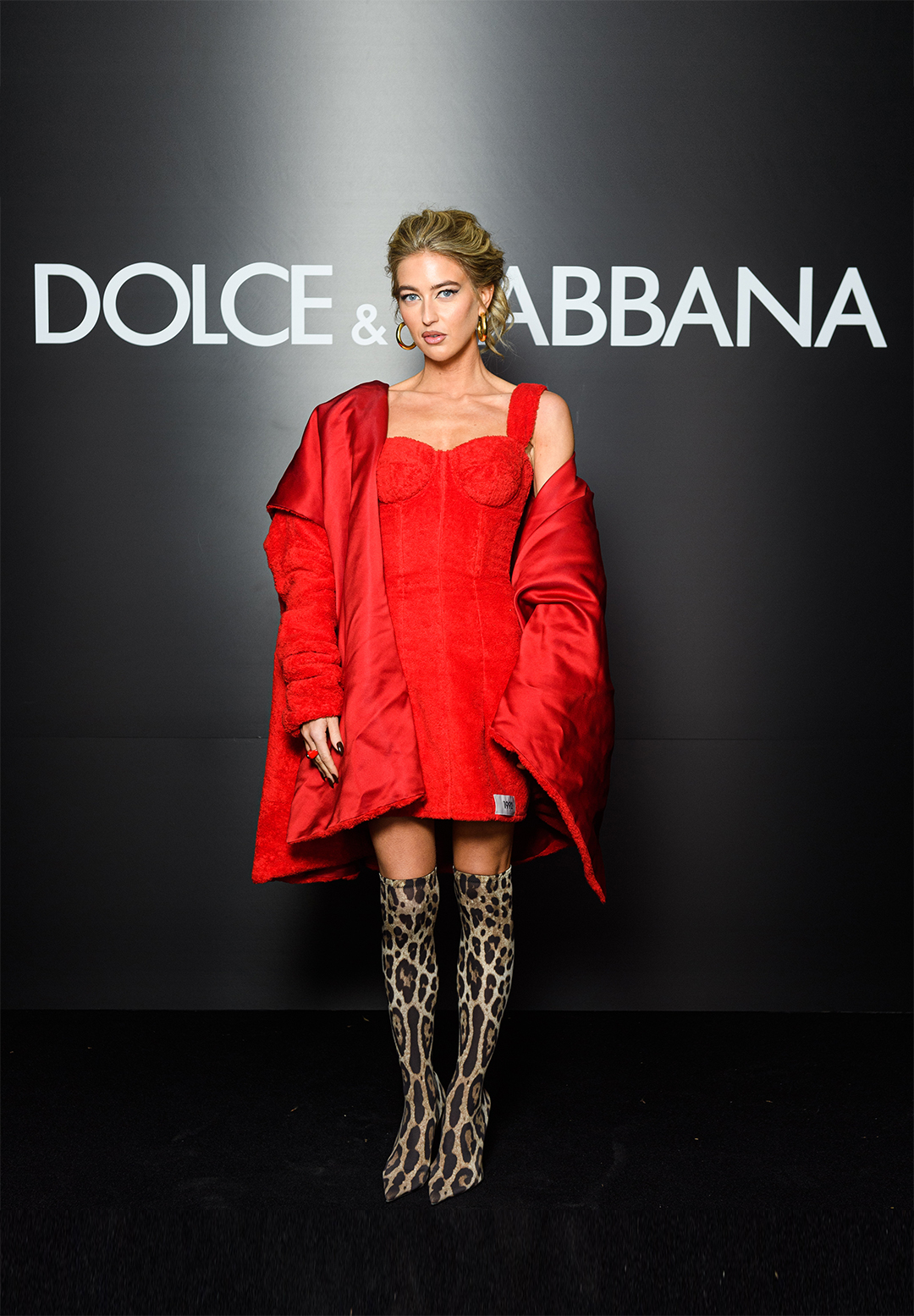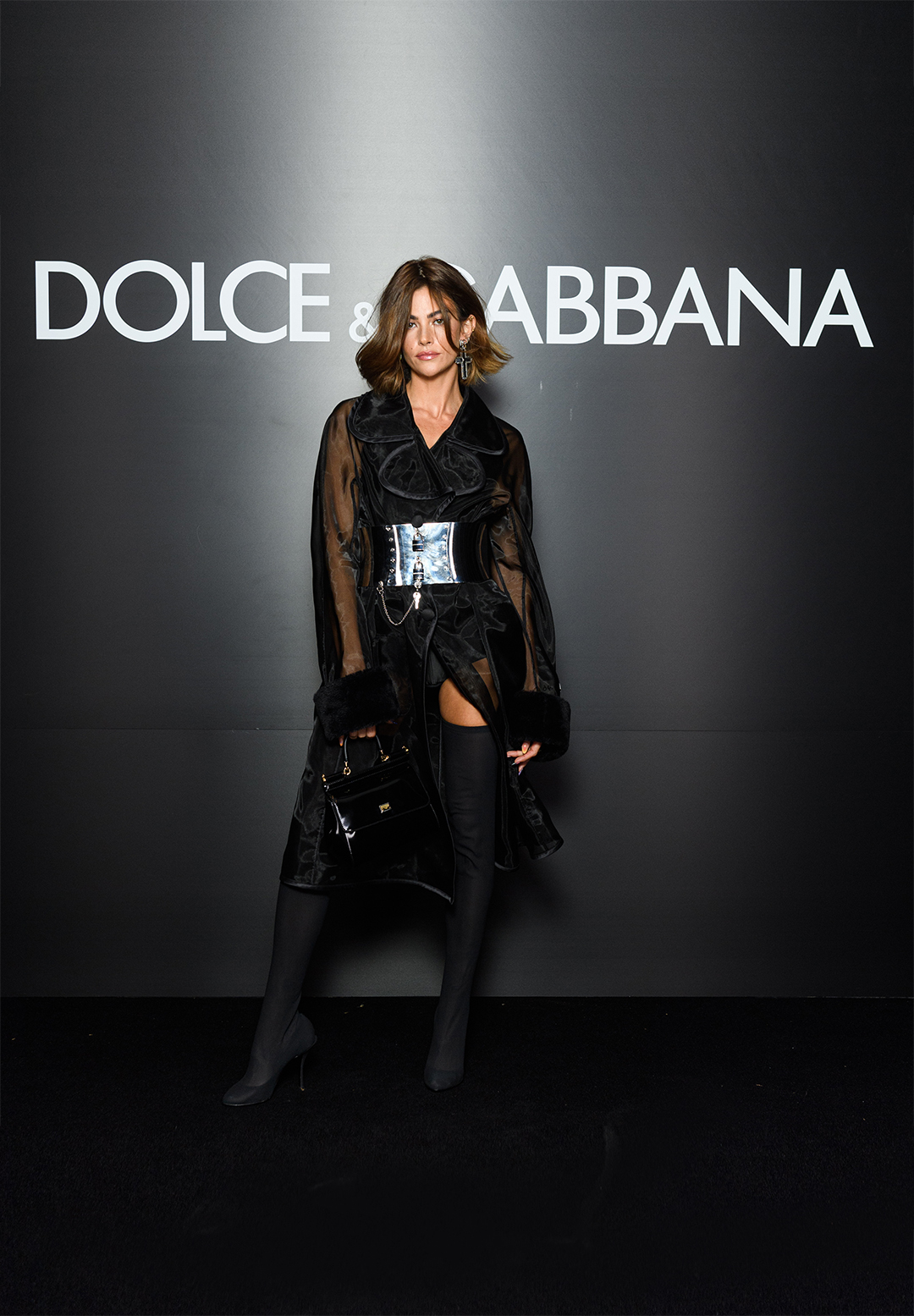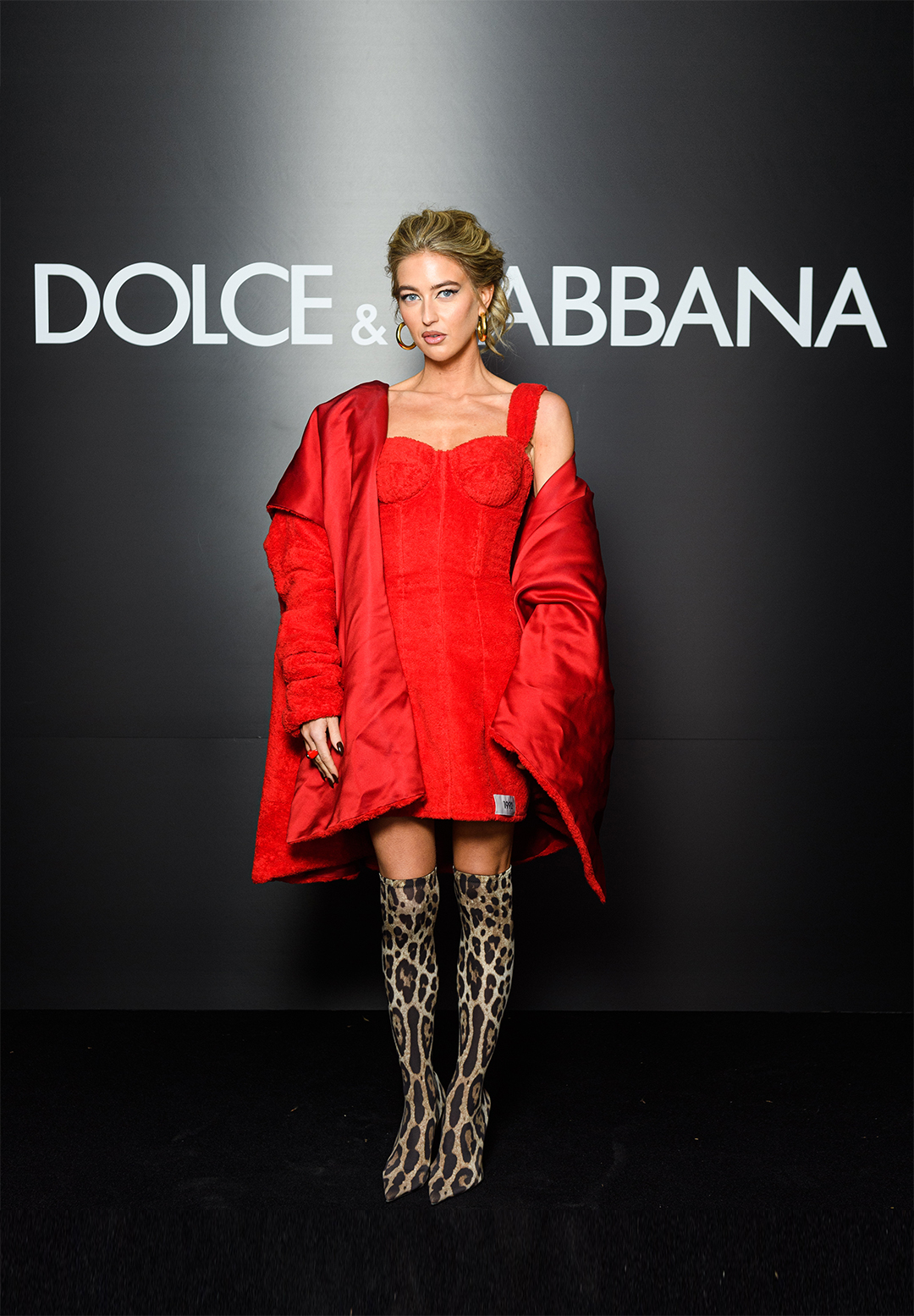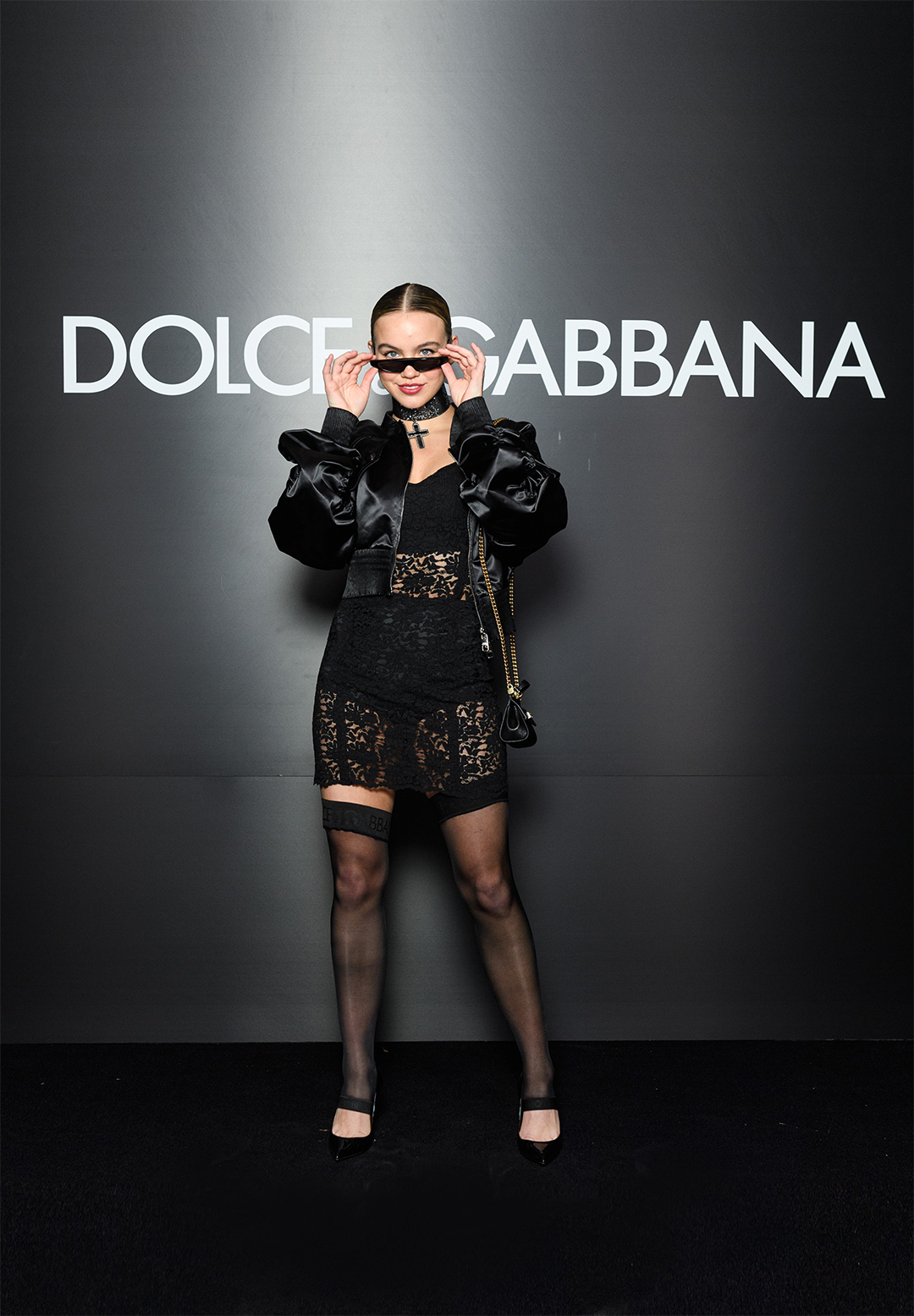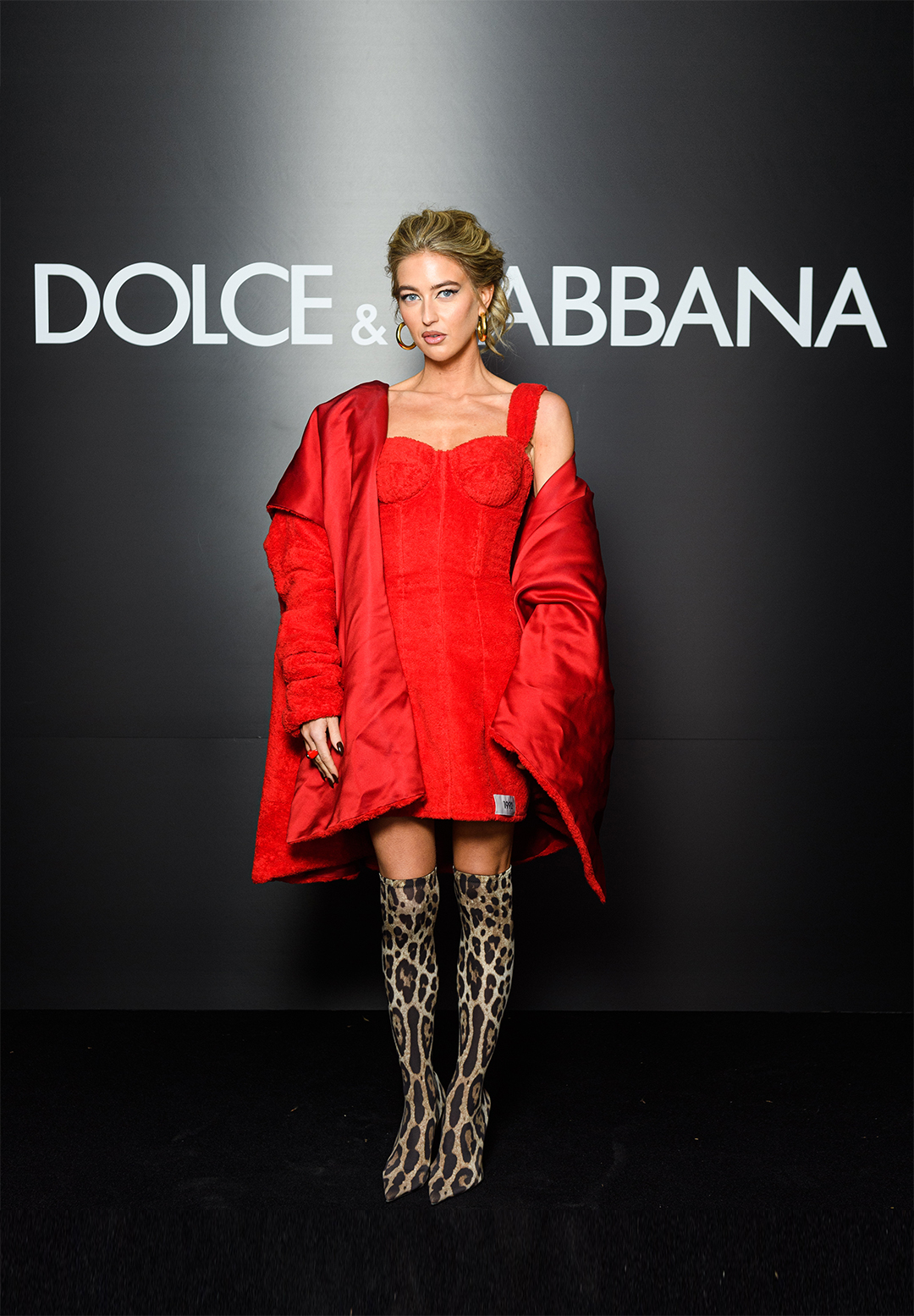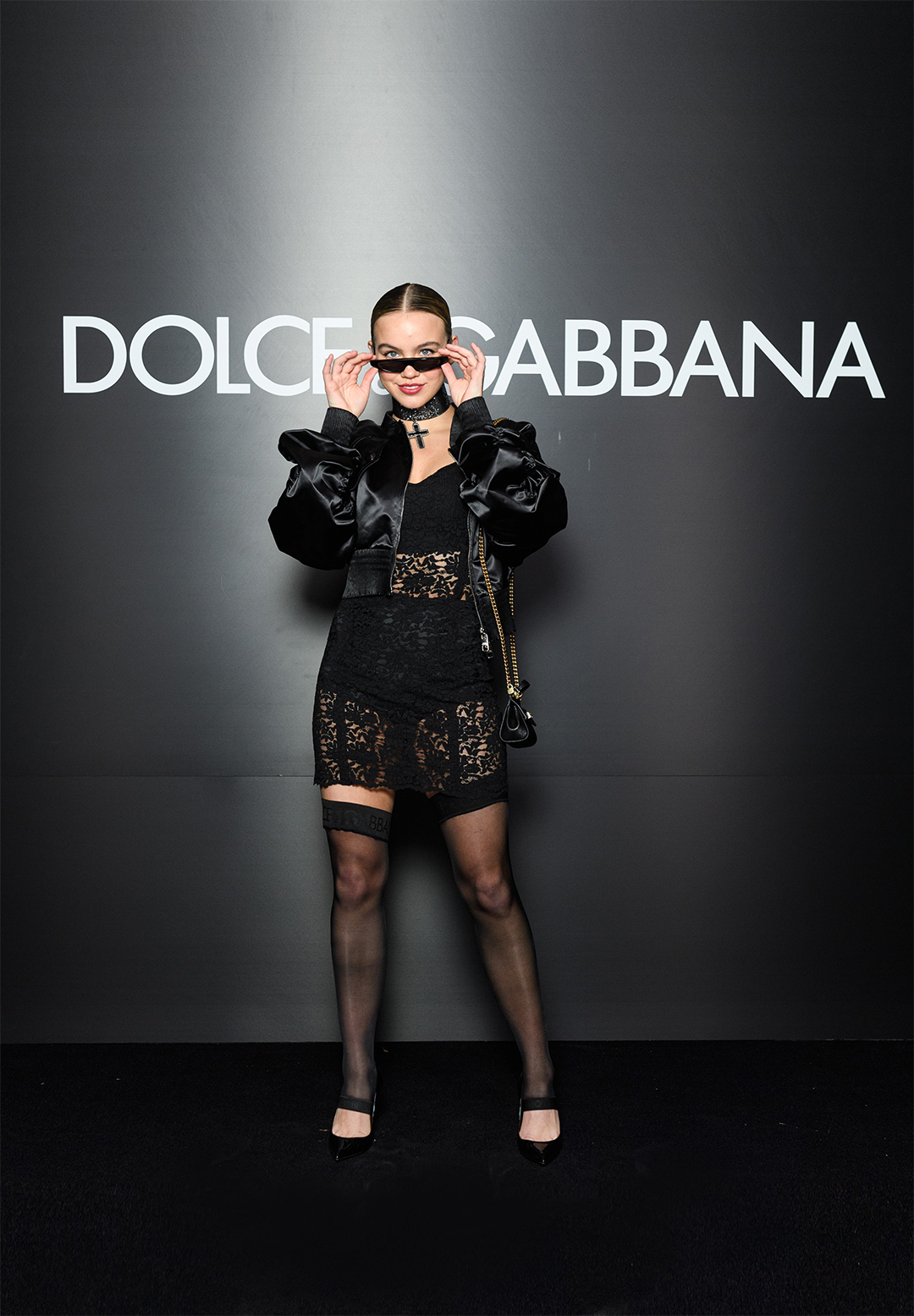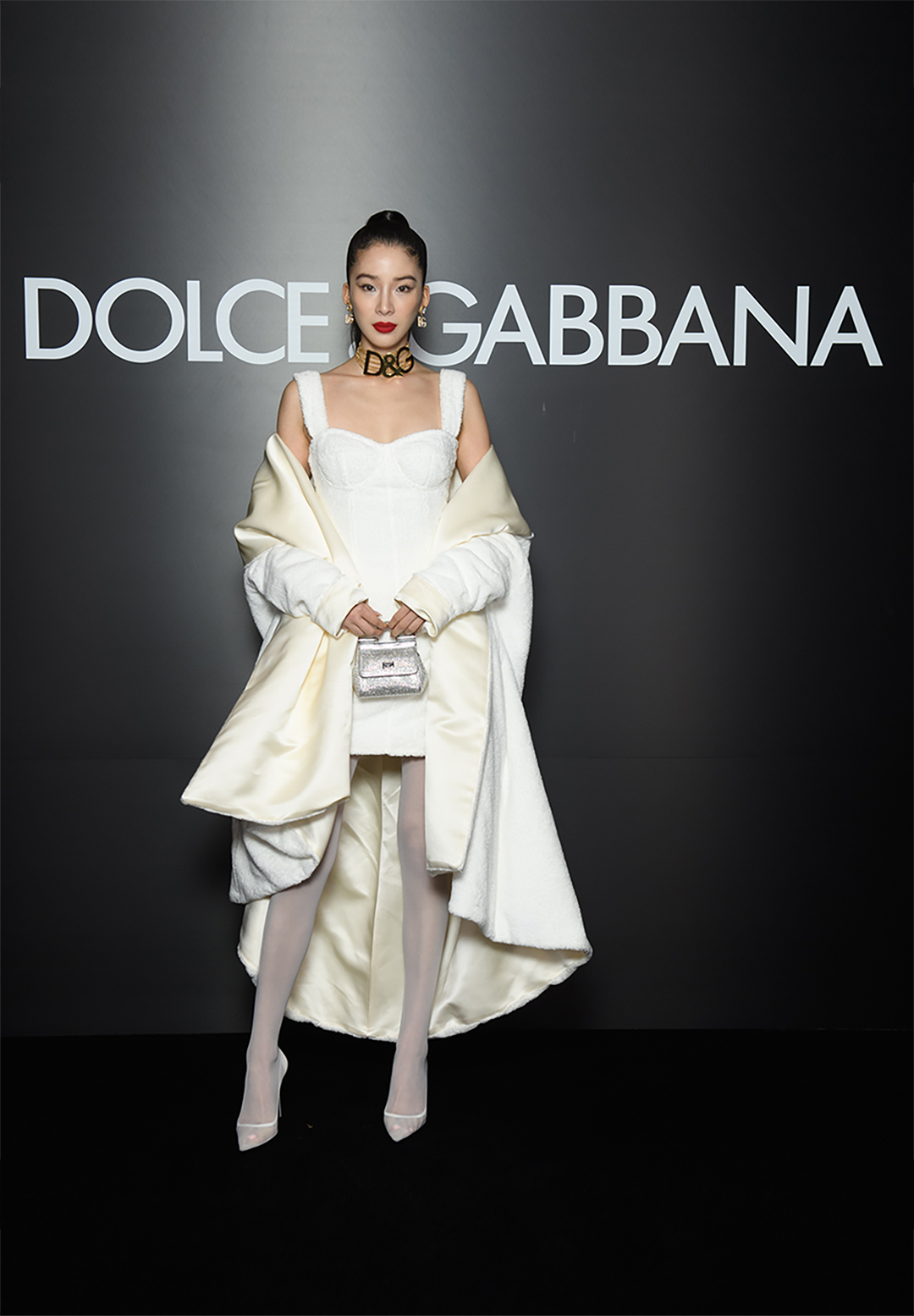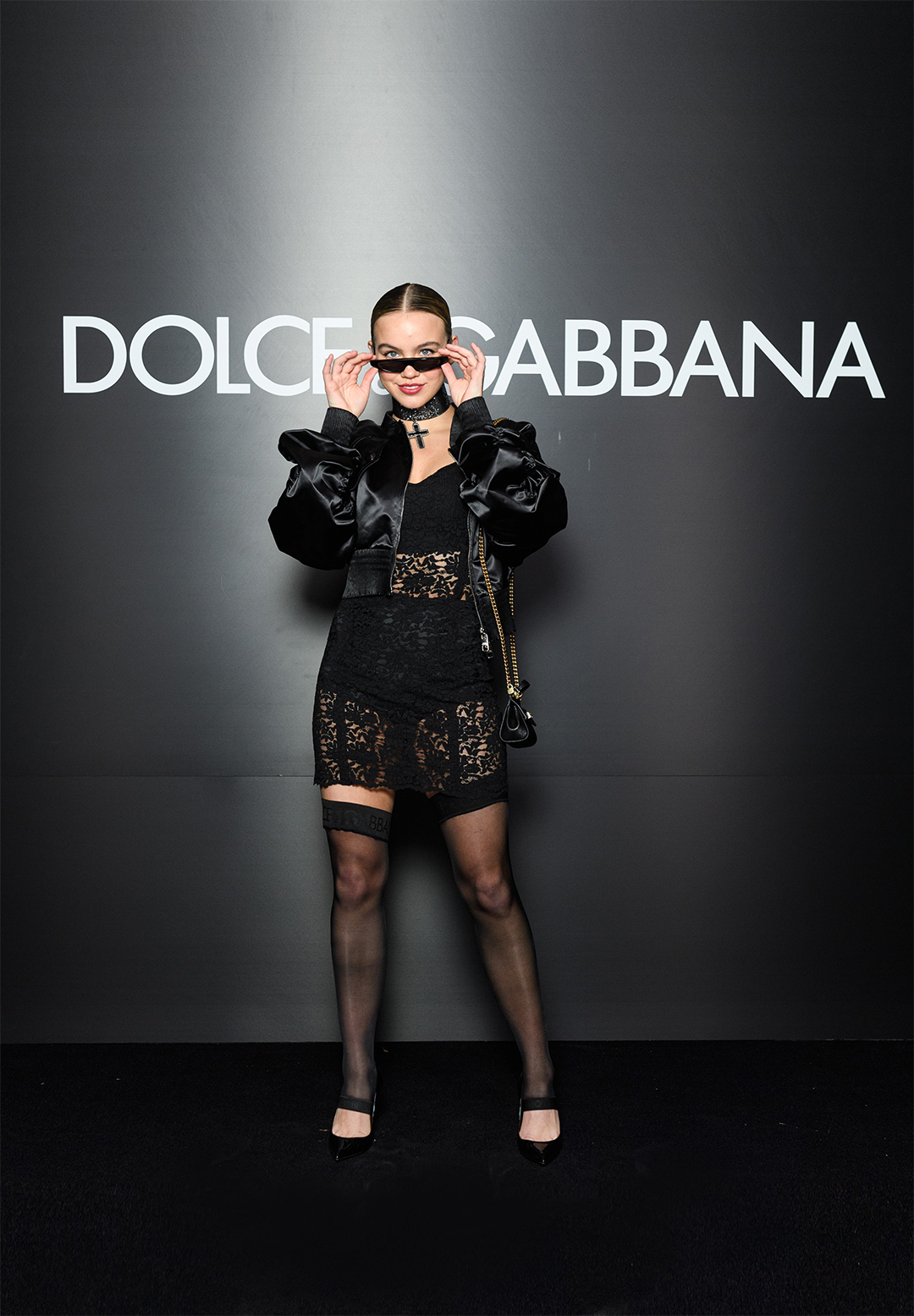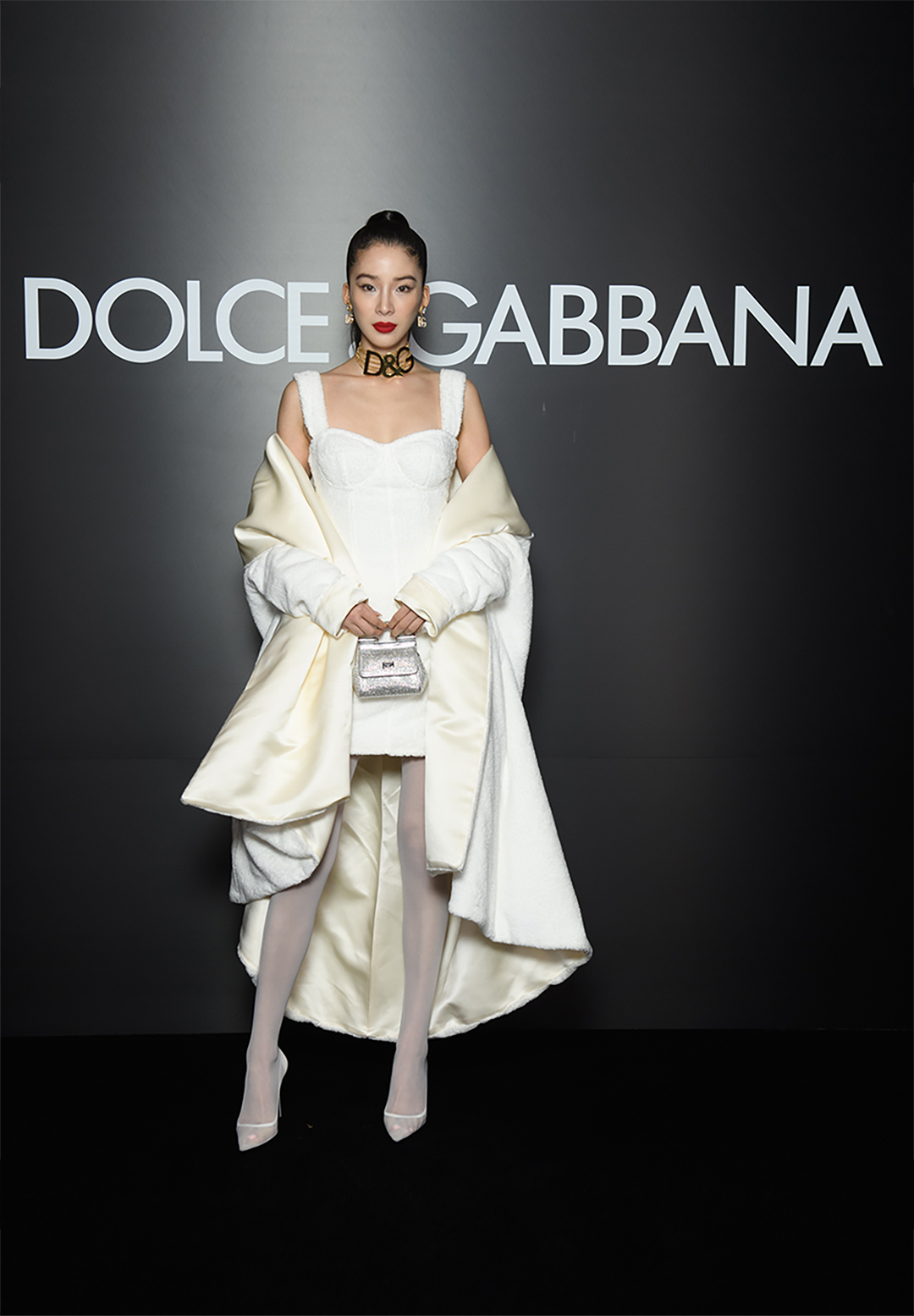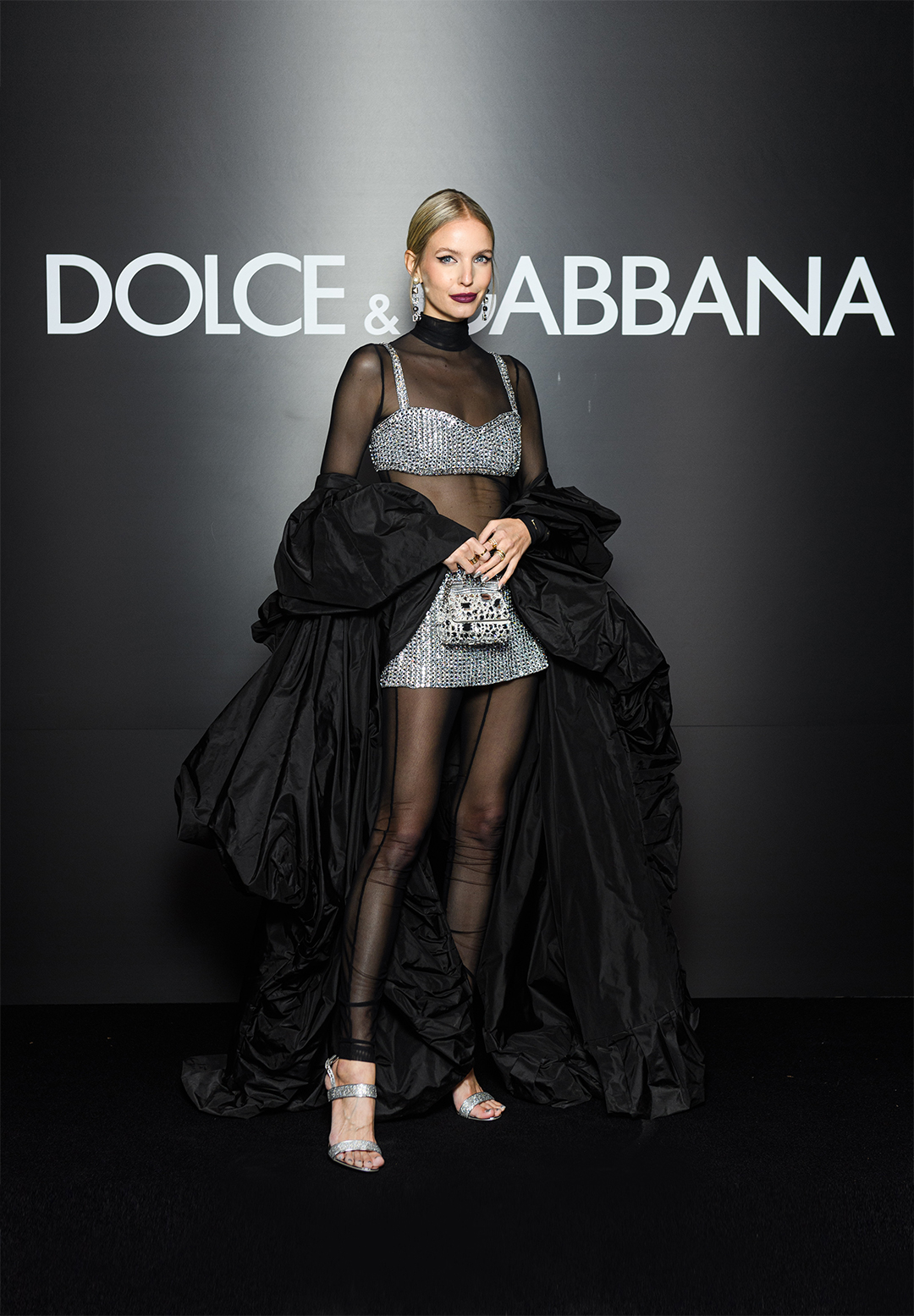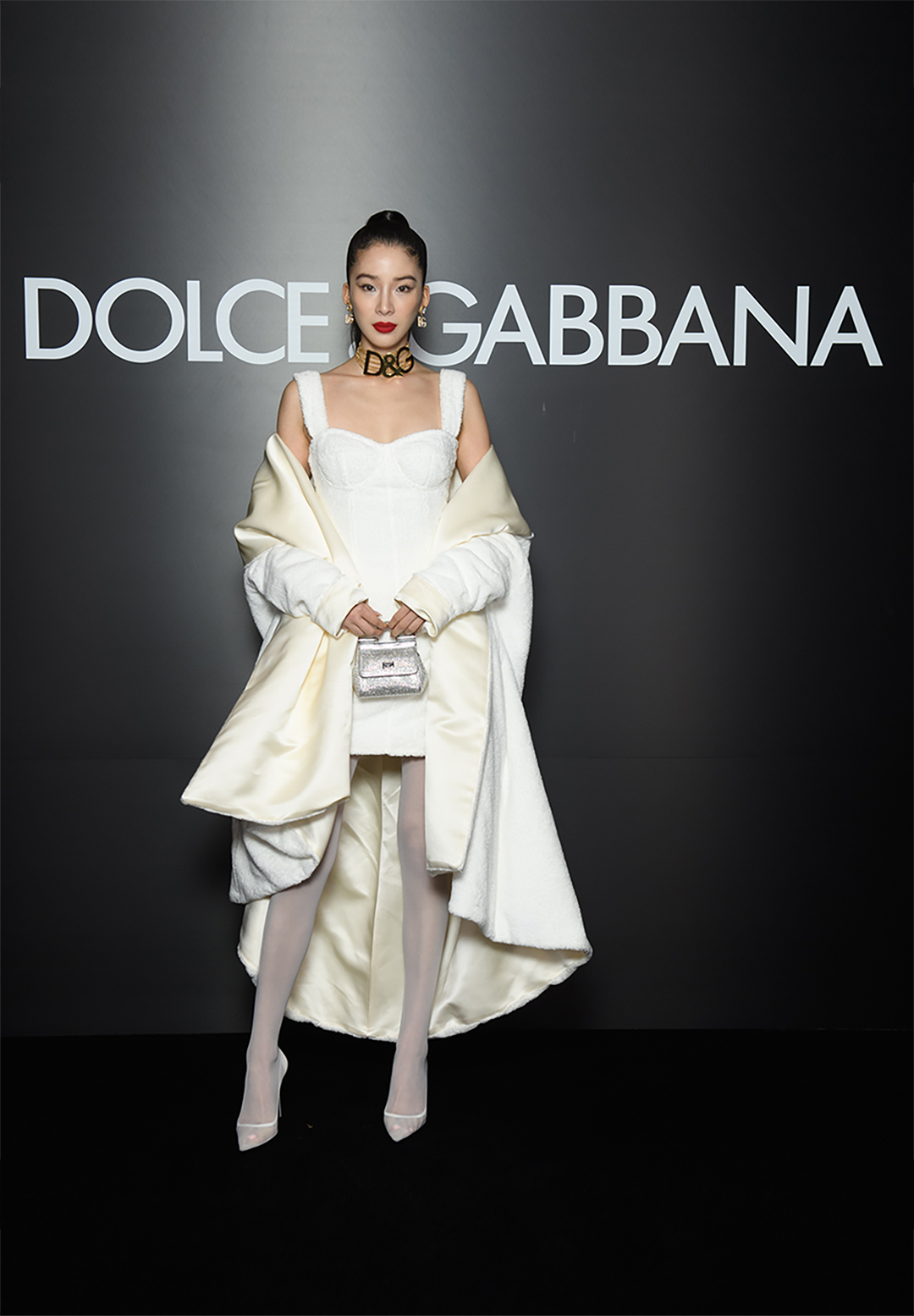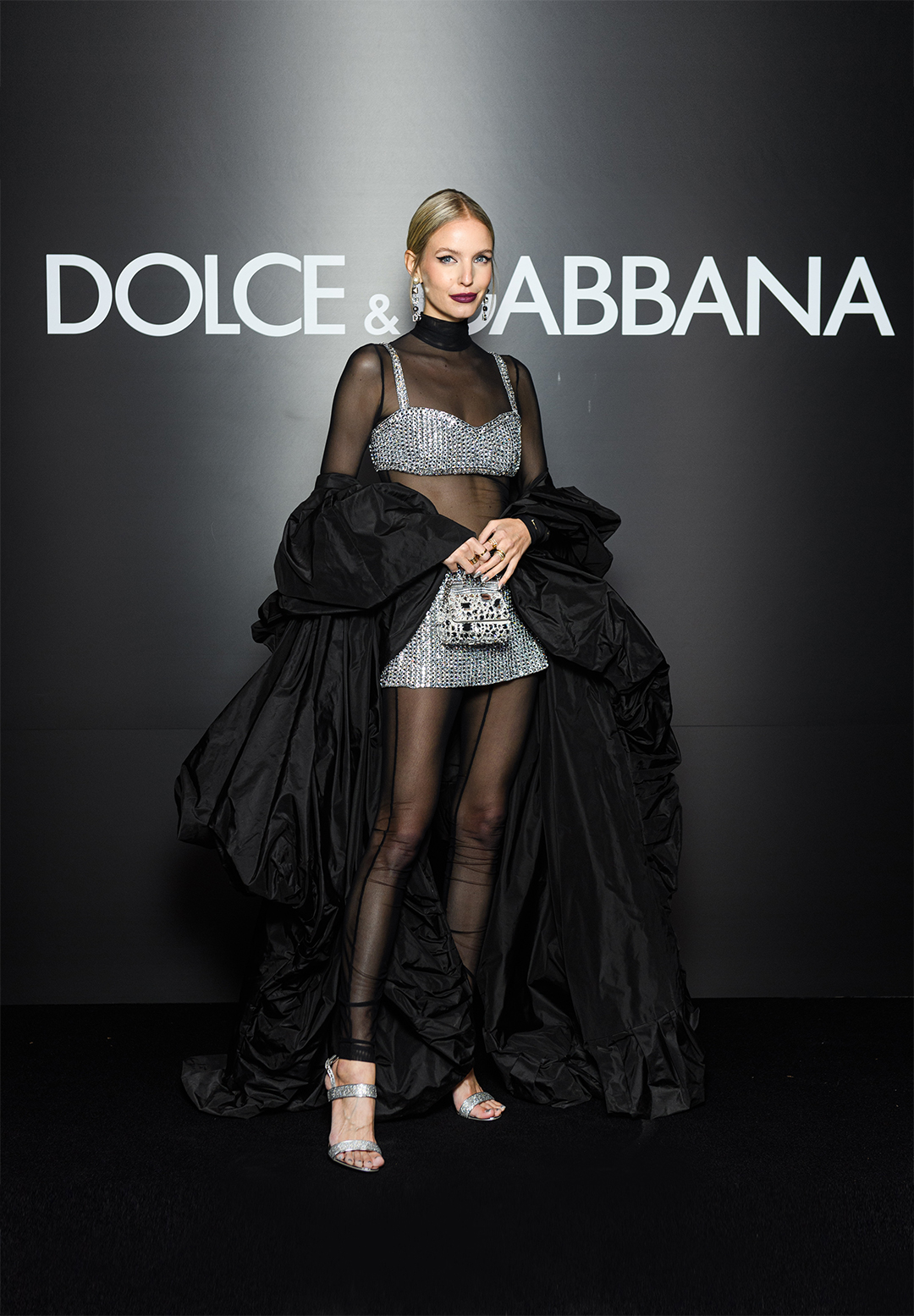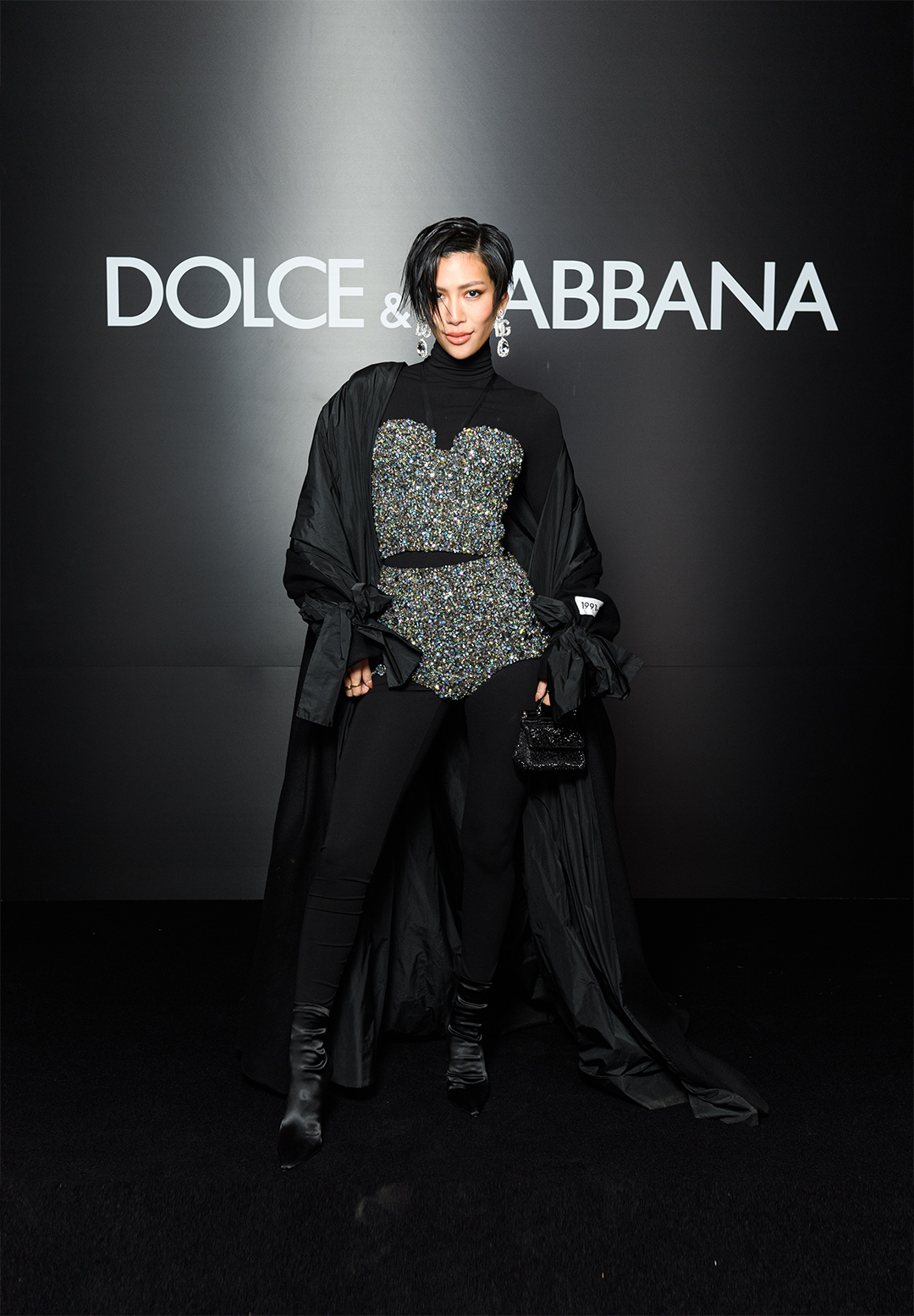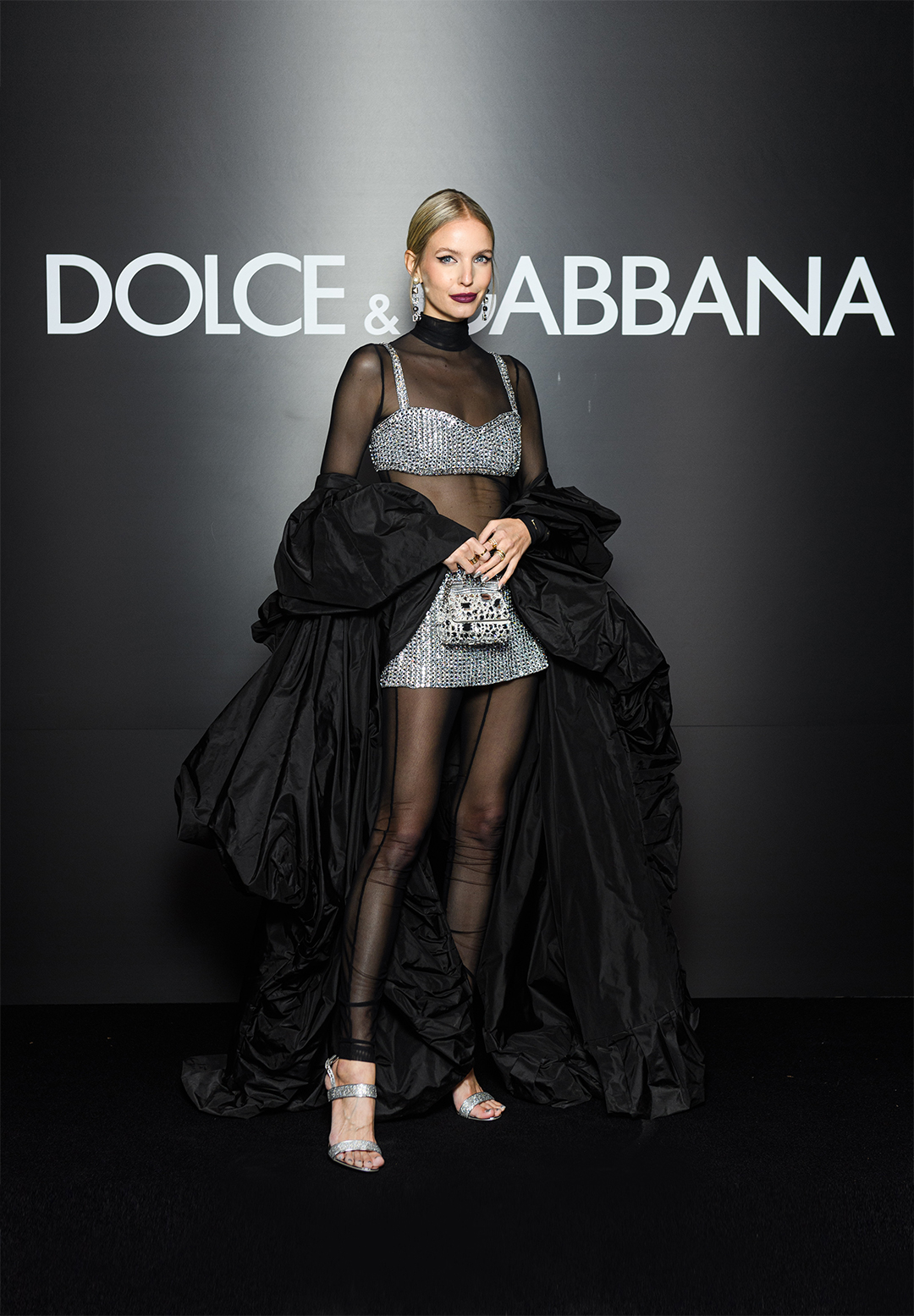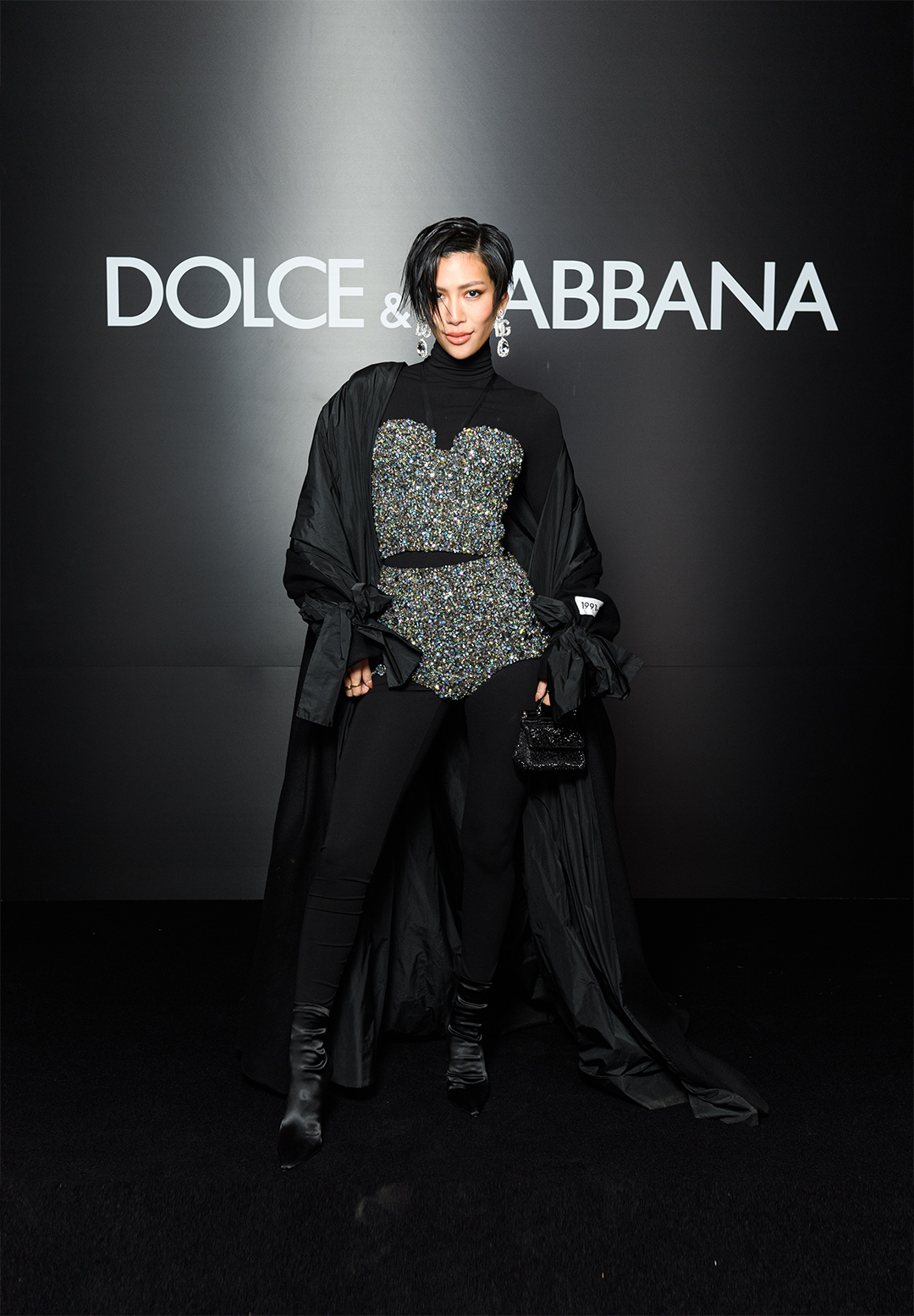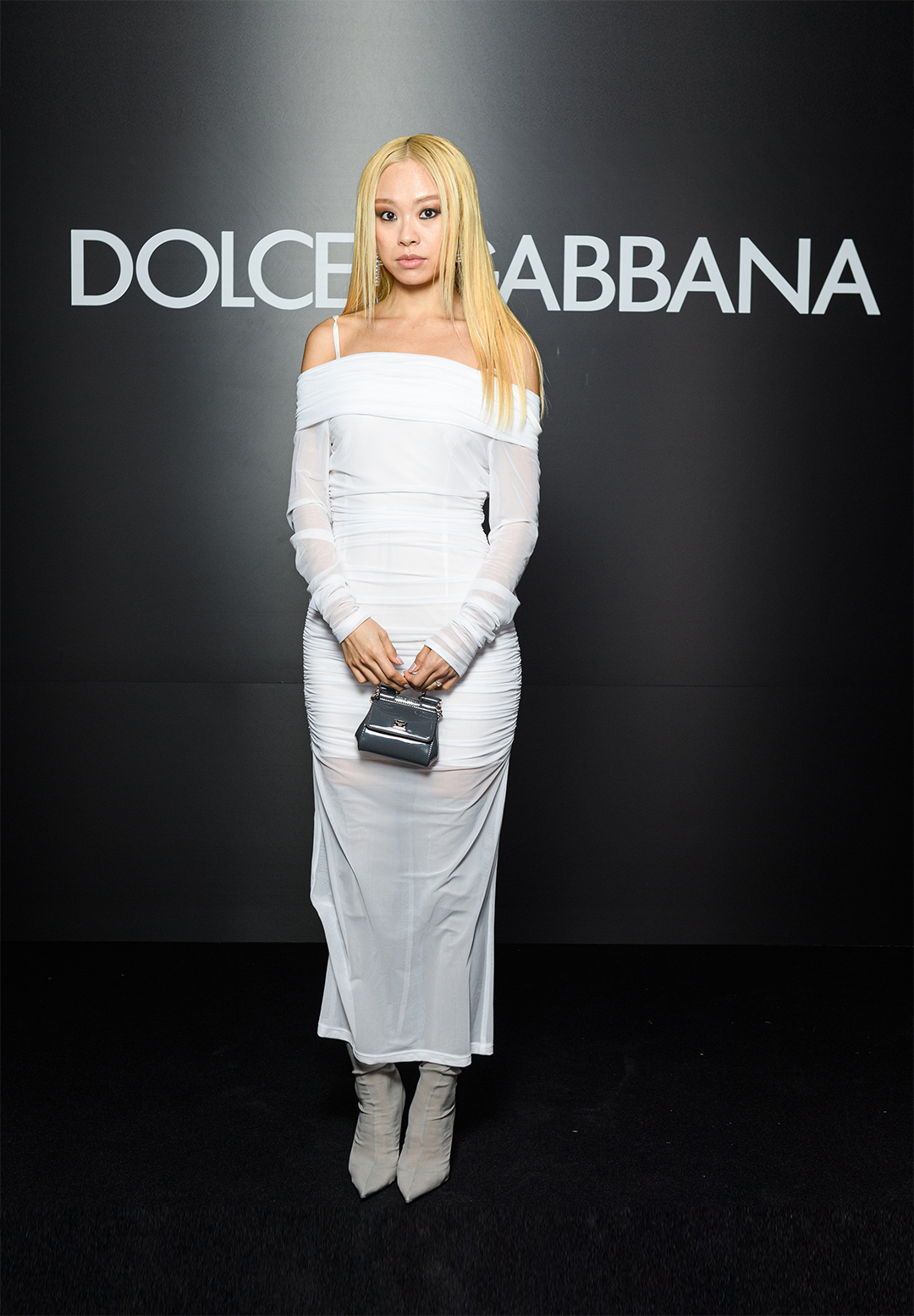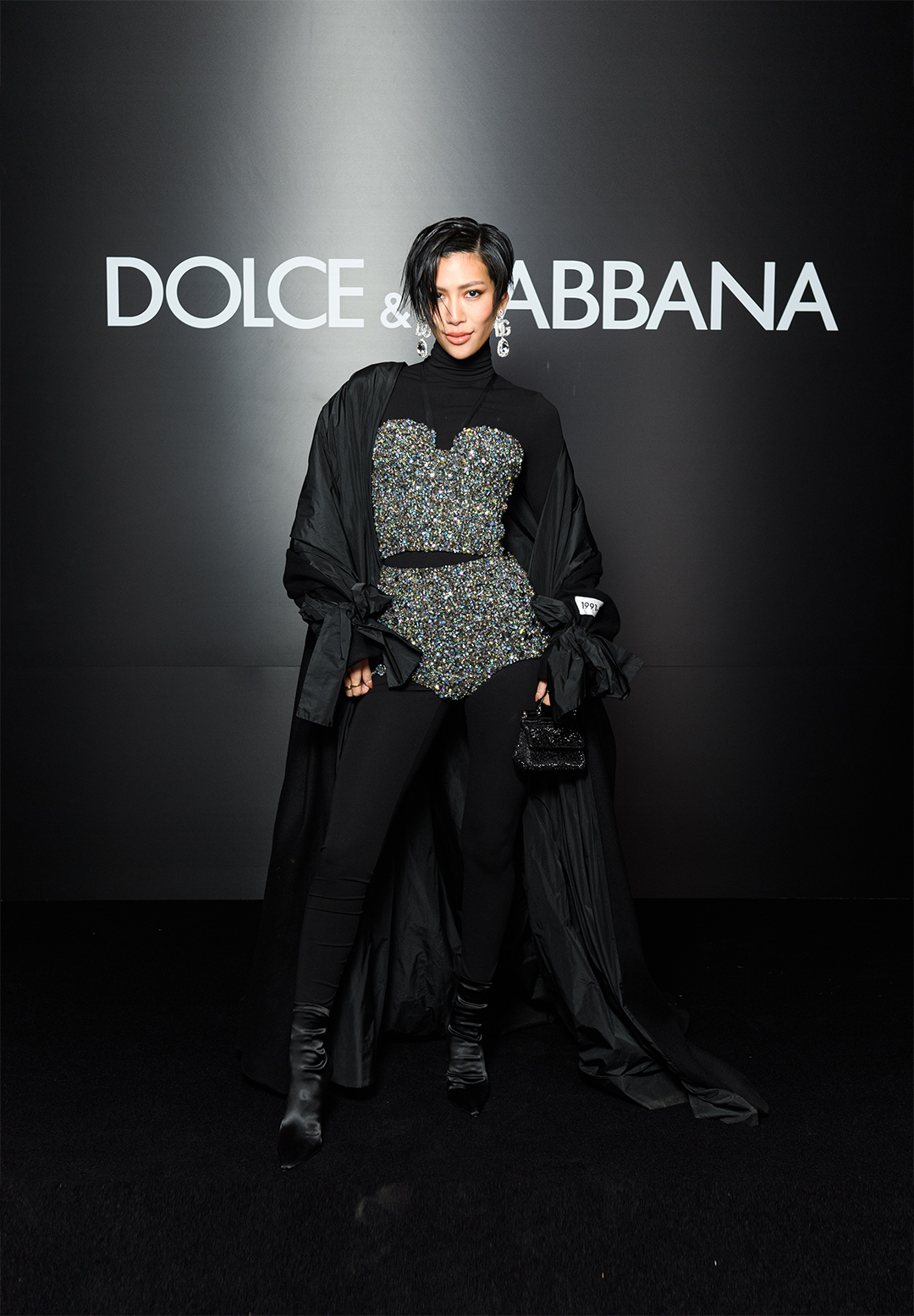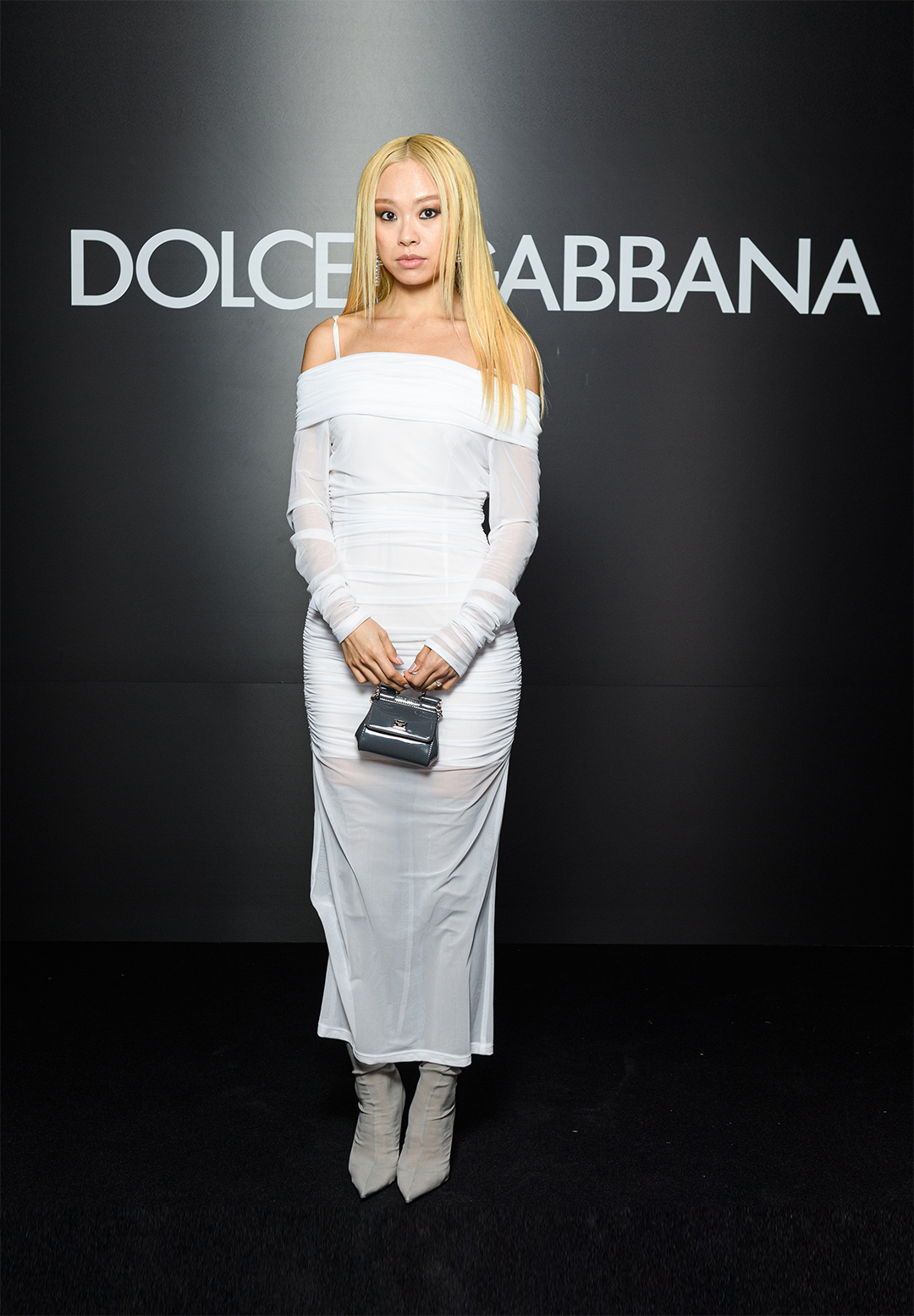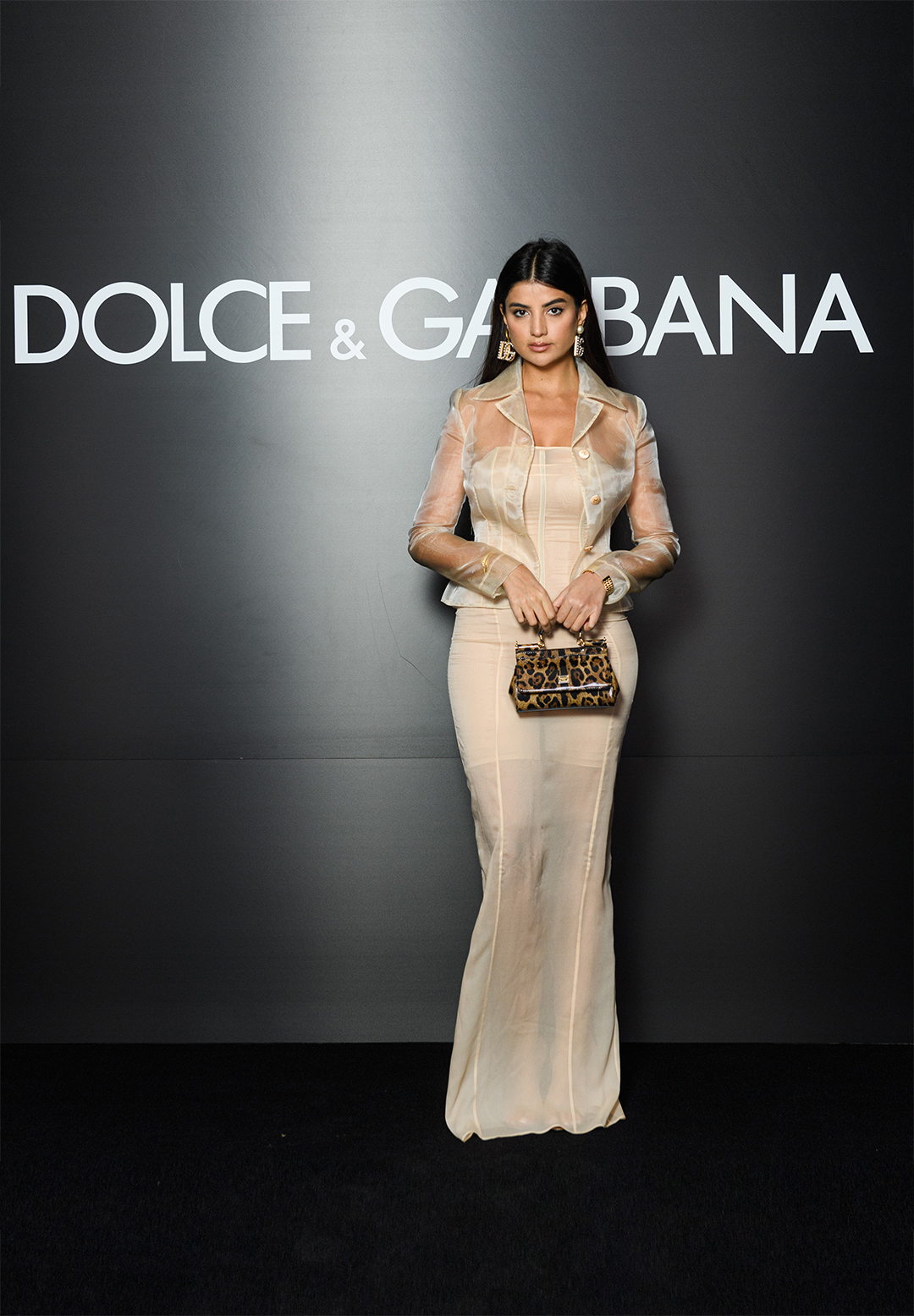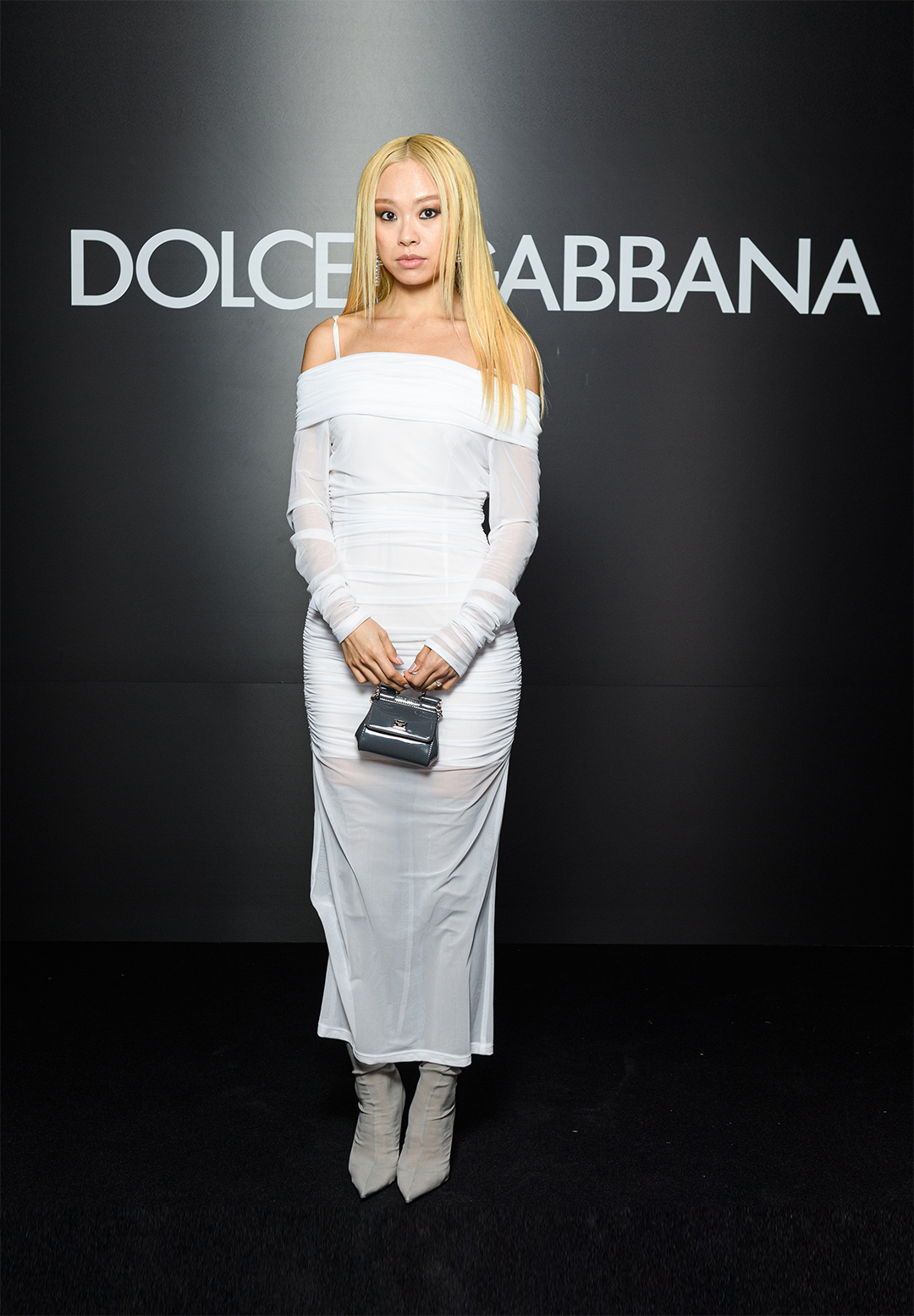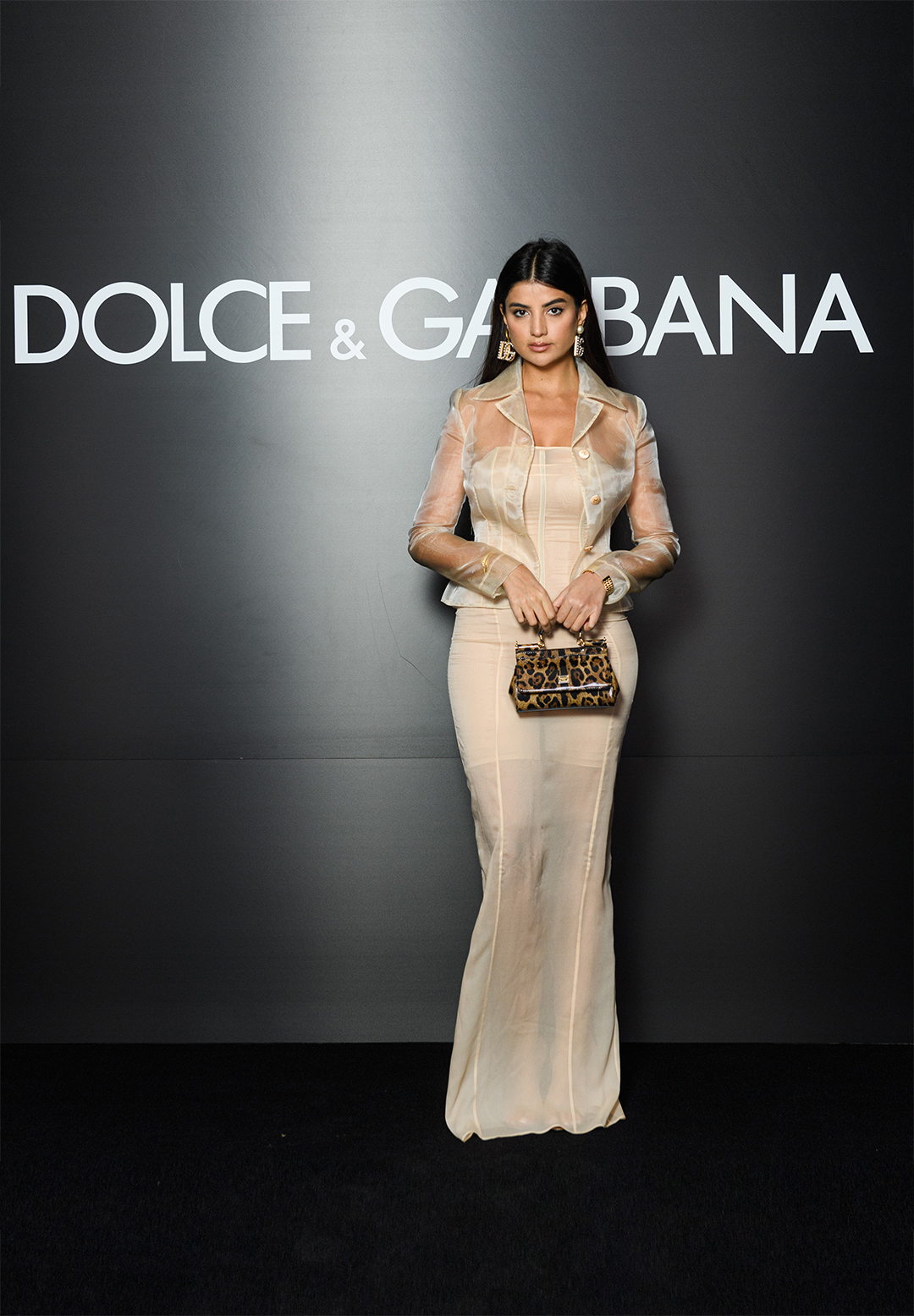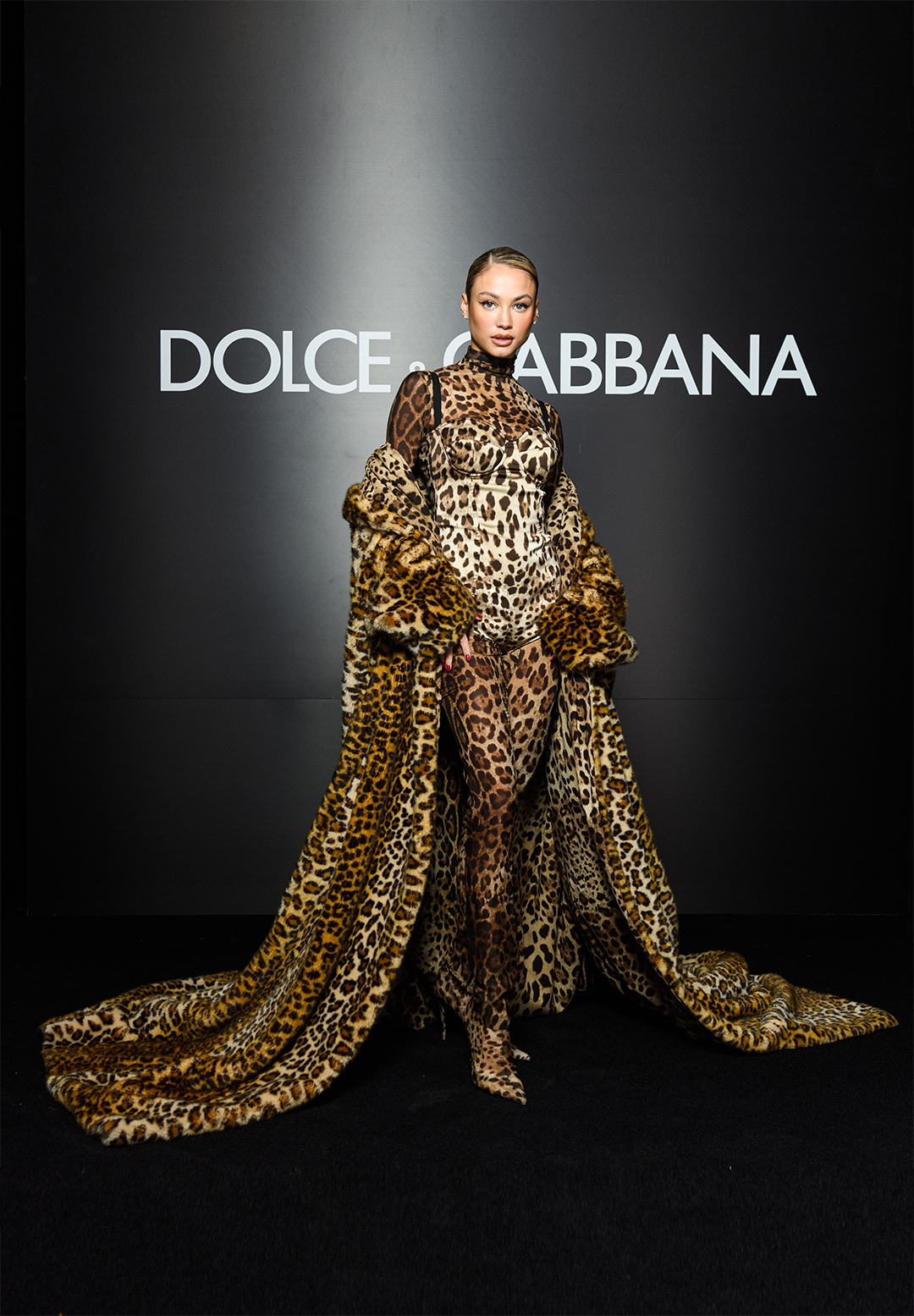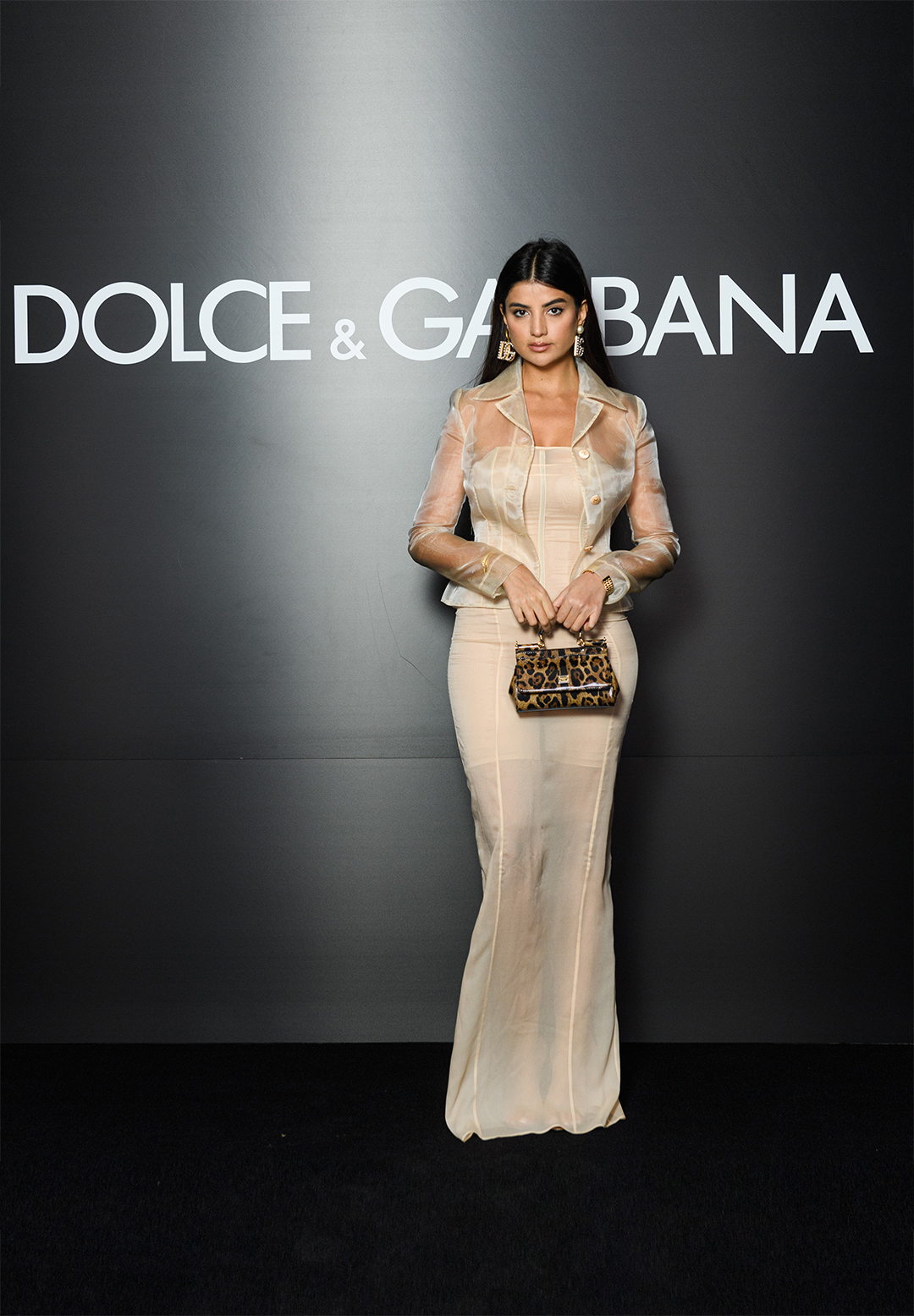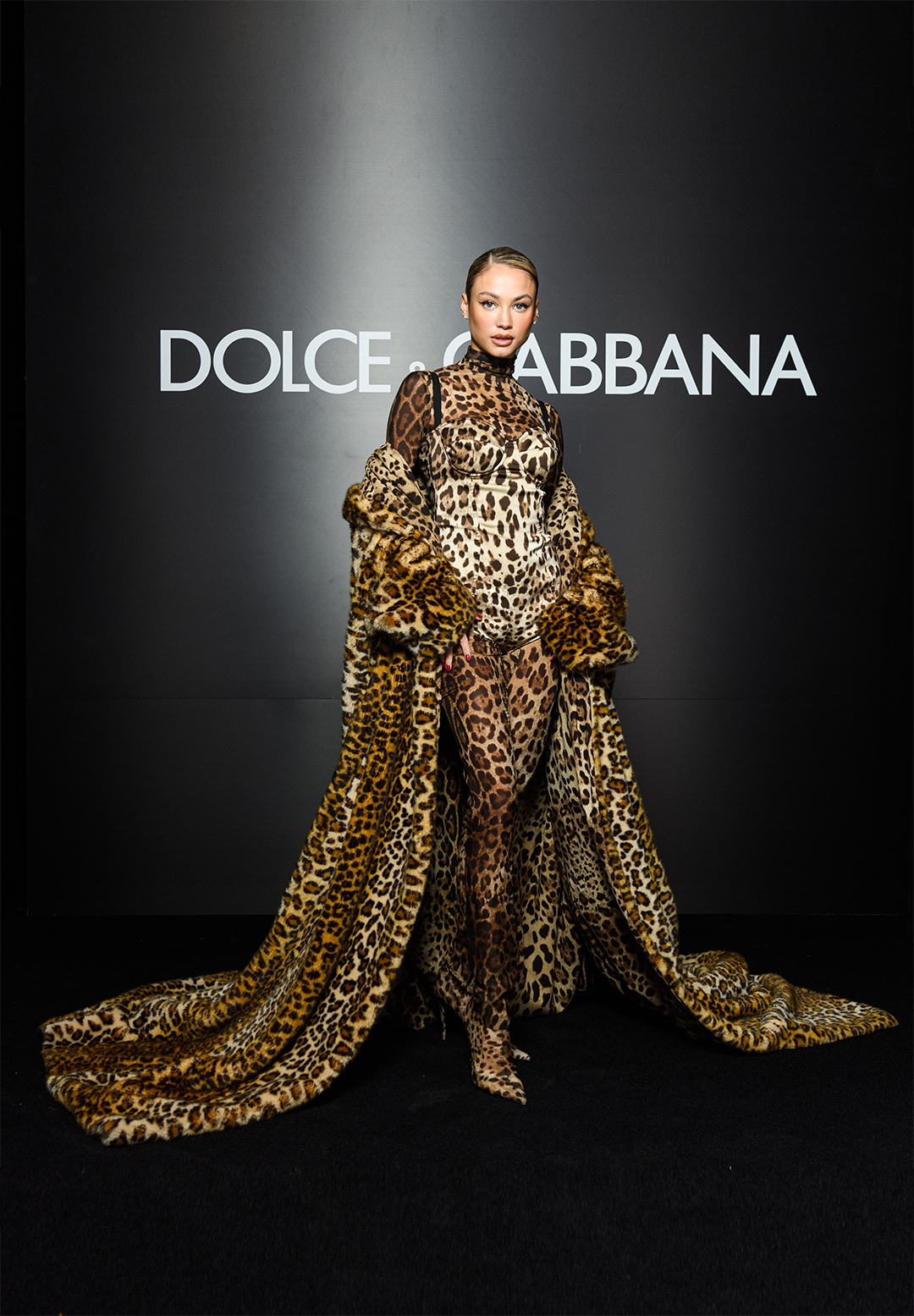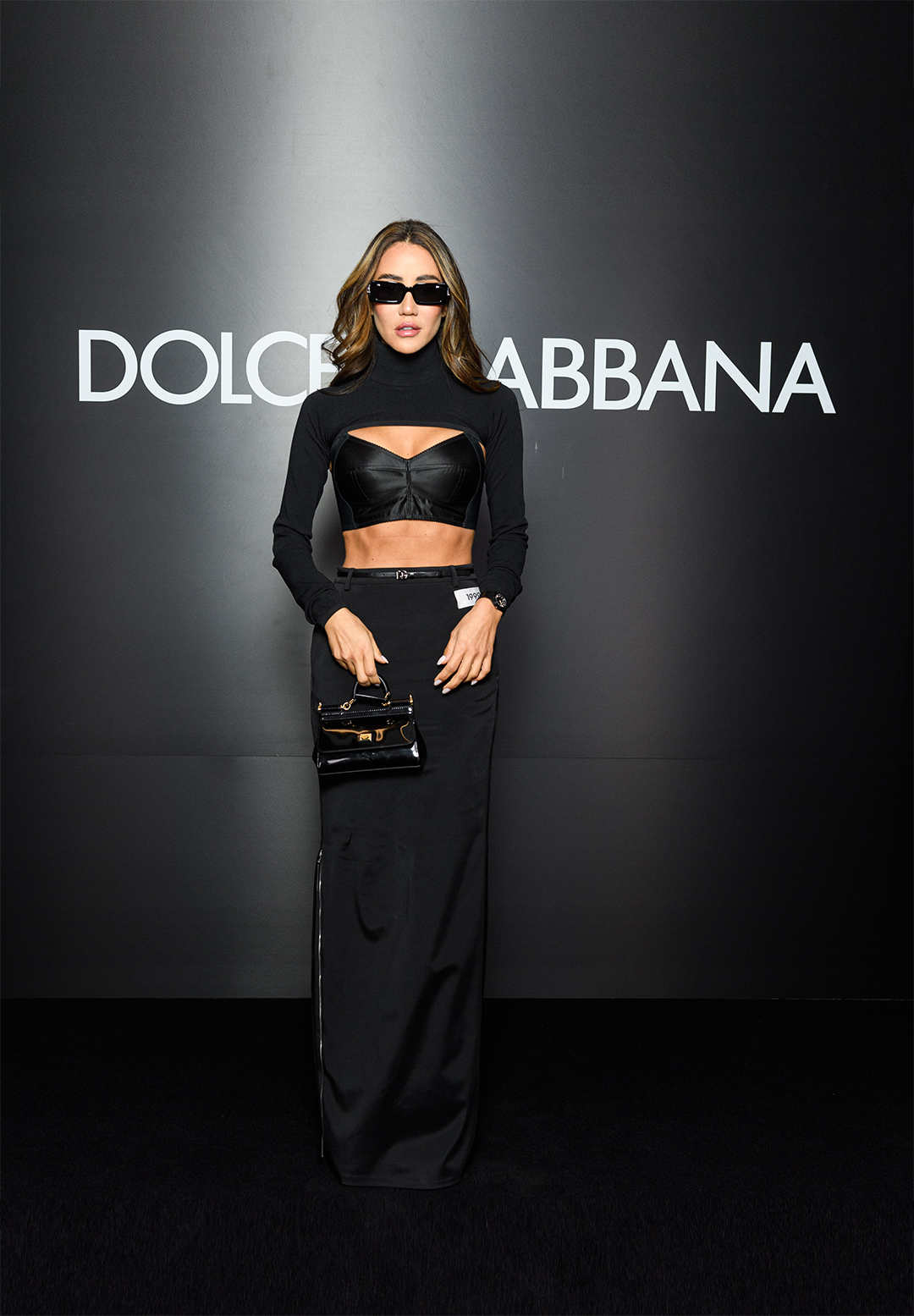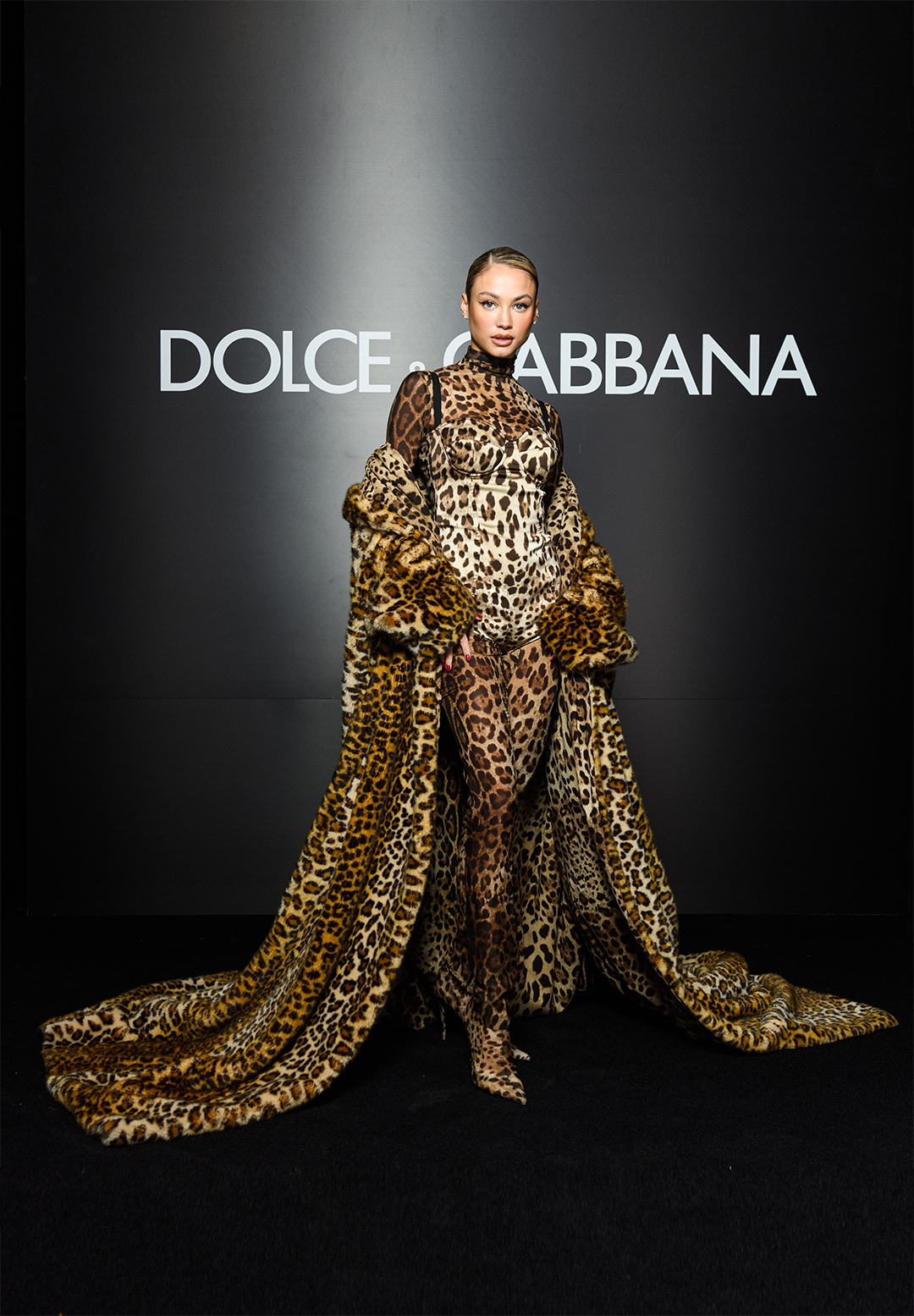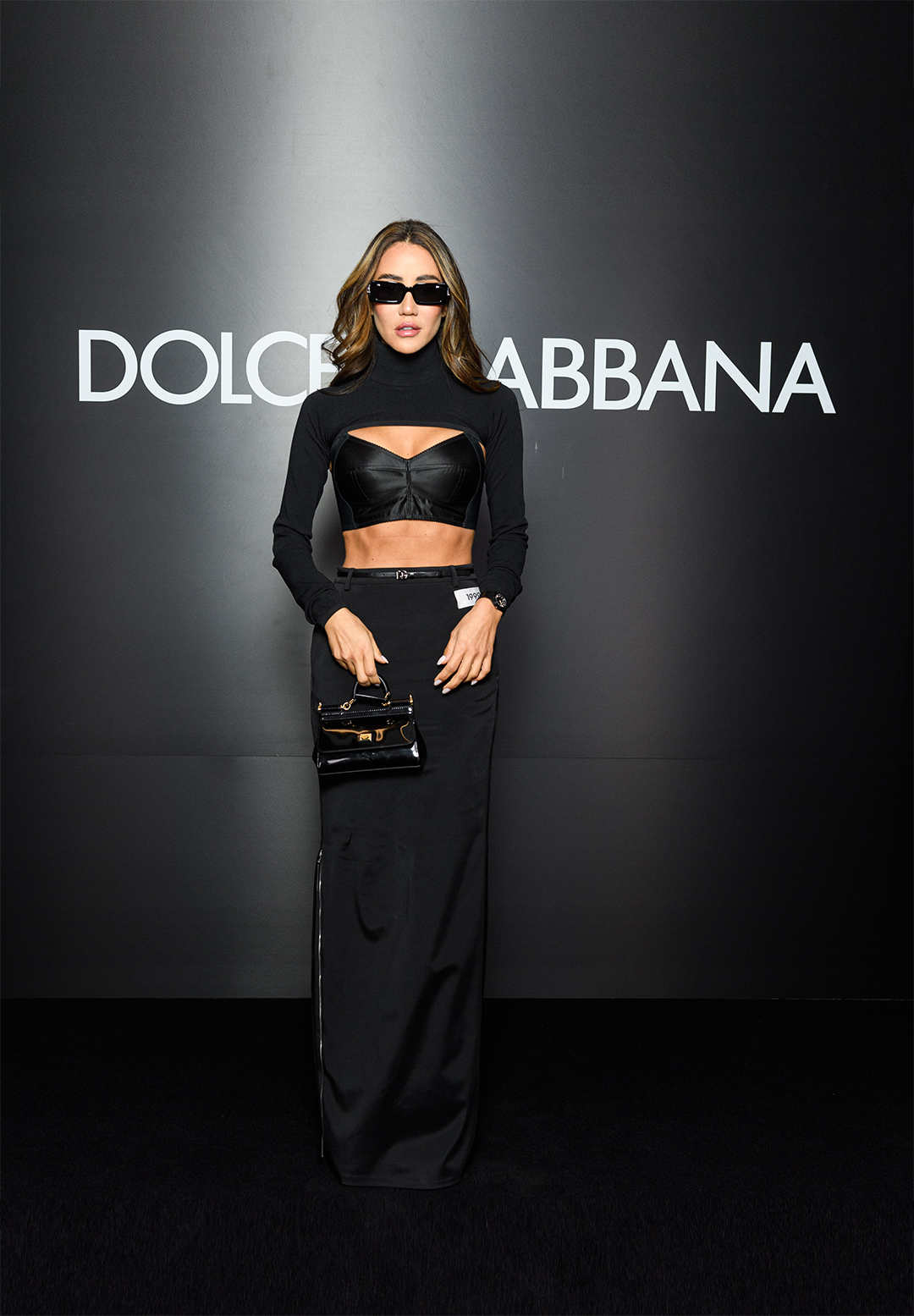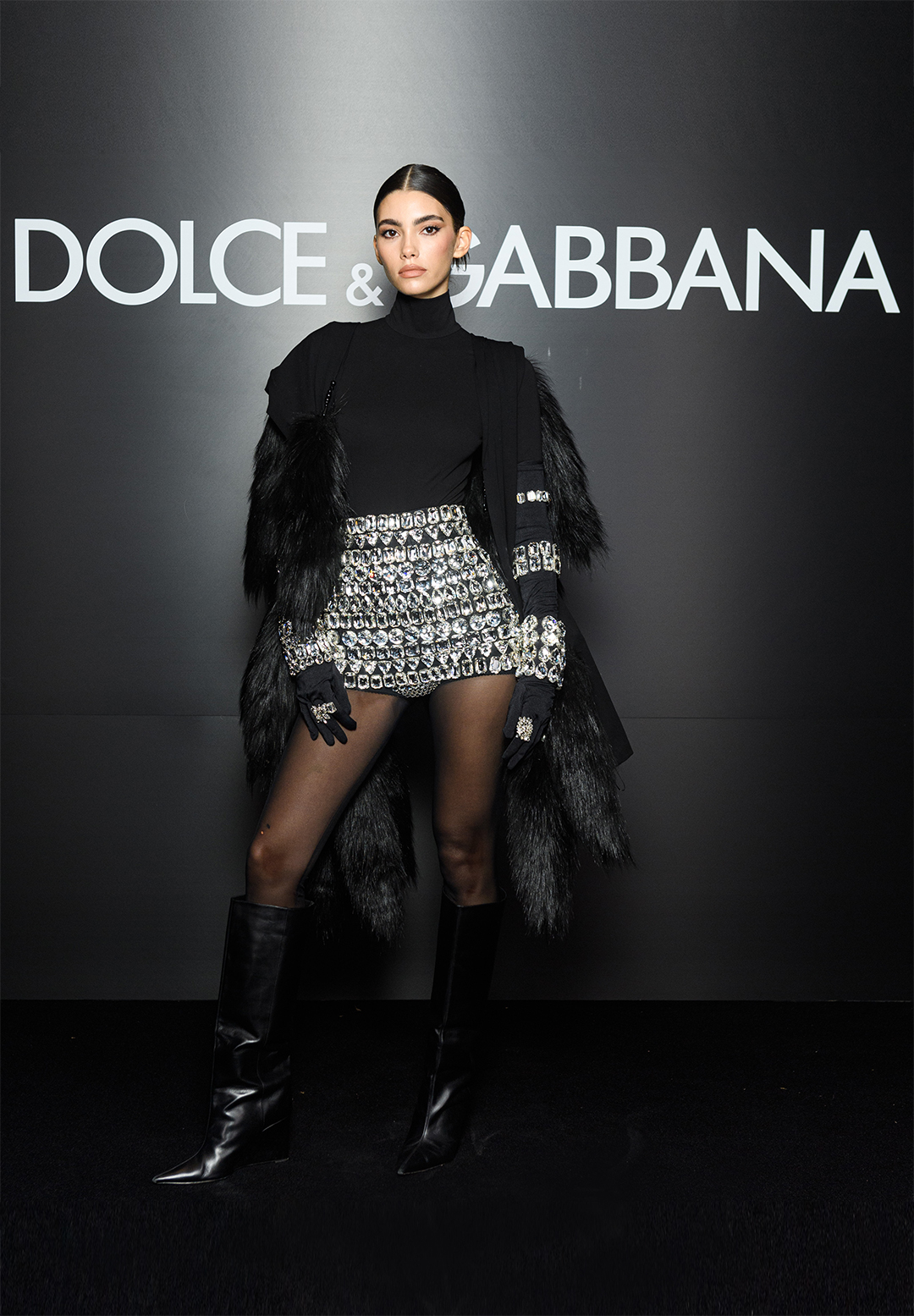 WOMEN'S FALL WINTER 23/24 FASHION SHOW